Here's Why You Should Speak Up if You Can't Stand Your Friend's Fiancé
If your bestie is engaged to a guy who you can't see yourself double-dating with—ever—follow these tips for this sticky subject.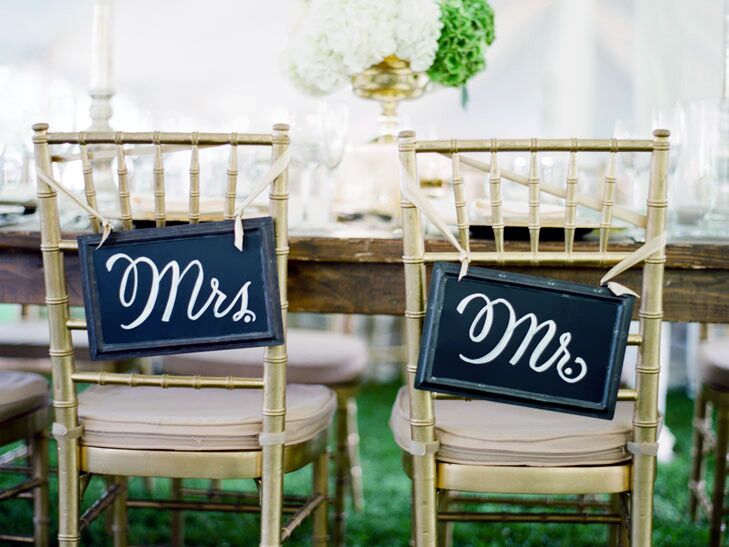 Laura Ivanova Photography
It's a situation we know all too well: You think your best friend is the most amazing person on the face of the planet (because she is!) and you want the absolute best for her. And then she starts dating someone who isn't quite up to your personal standards, but you brush it off because it's not that serious. It can't be, right? But in a matter of weeks, months or years, it may get more serious than you thought—especially when you get an out-of-the-blue phone call or coffee invitation and hear two little words that'll change everything: "I'm engaged!"
While you may be shocked at first, the shock can quickly turn into complete confusion. Why him? (Seriously, why?) But no matter why you can't stand him in the first place, it's important to keep a few things in mind while your bestie will expect nothing but happiness, support and an amazing bachelorette party from you, according to Judith Wright, EdD, relationship expert and author of The Heart of the Fight: A Couple's Guide to 15 Common Fights, What They Really Mean & How They Can Bring Your Closer.
Don't assume that just because you don't like him that he isn't a good fit for your friend.
"First things first. You aren't marrying the person—your friend is. Maybe their fiancé isn't someone you would gel with or want to spend your life with, but do they make your friend happy? Are they good for each other? Does it seem like a solid relationship where they're learning and growing together? Telling the truth? Working things out? If so, you may have some work to do on getting to know the fiancé better. The best choice at the beginning is always to try and, not necessarily befriend, but to get to know him. Spend time with him and try to see his gifts through your friend's eyes if for no other reason than to appreciate what she sees. At the very least, this will prepare you to make more credible arguments in your friend's way of thinking.
On the other hand, if your friend is making an unconscious choice, a desperation move, accustomed to being treated badly, or isn't being honest in her relationship, then you're right to intervene."
If that is the case...
...don't keep quiet and let her make what you see as a mistake without having said so.
"However, this point comes with some very BIG disclaimers. This approach assumes that you've worked on looking at your own responsibility in the relationship—see the first tip—and that you haven't already exhausted the conversation. If you haven't really been as honest and vulnerable as you need to be with your friend, now's the time before they make an error you know they'll regret."
But…
….don't just nag and complain.
"If you've said your piece to your friend, ultimately, it's their life. You'll need to start working on what does and doesn't work in your relationship with your friend, but you can't control their choices. That doesn't mean you can never mention it again, but don't harp. Pick your spots at appropriate moments when he's demonstrated the traits that cause you to judge. Risk for the sake of doing unto others. But on the other hand, that doesn't mean being fake or pretending to like poor behaviors he has that your friend glosses over and you know aren't right."
Still not totally convinced?
"Typically when someone doesn't like a good friend's fiancé, there are several possible reasons:
1. The person offends your values—but does he offend hers?
2. The fiancé reminds you of aspects of yourself you don't want to see in yourself and that you haven't made peace with.
3. Are you jealous? Be honest with yourself. Are you unconsciously holding your friend back from a relationship, because you are upset about losing the relationship you have with her?"
4. The fiancé is really a poor choice for your friend, and you haven't developed a sufficiently resilient relationship with your friend to have told the truth up until this point."
All in all, what's the most important message to send to your friend if you're still not crazy about her fiancé?
"The most important thing is to be honest with her. But if she's made her choice, then you need to be straight with her about what will and won't work with your relationship moving forward. For example, if he's a toxic influence, then you may choose to be around her less. You may not want to tell her that you won't socialize with them and why, because you don't want to suffer the consequences, so manage your distance until the friendship strengthens. It can be a rocky road, but there's no reason not to voice your concern.
If your relationship is strong, it will withstand hard truths and feedback. If it doesn't, you have to seriously rethink the quality of the relationship itself. On the other hand, you need to make sure your friend is being honest about their intent in the relationship. If she is first dating someone, and as long as her intent may not be to marry, be interested and stay close. As long as your friend is learning and growing in dating the person, it may not matter what their quality is. But if she intends to be serious with the person, make sure you, and they, are being honest."