Will My Spray Tan Come Off on My Wedding Dress?
by Amanda Elser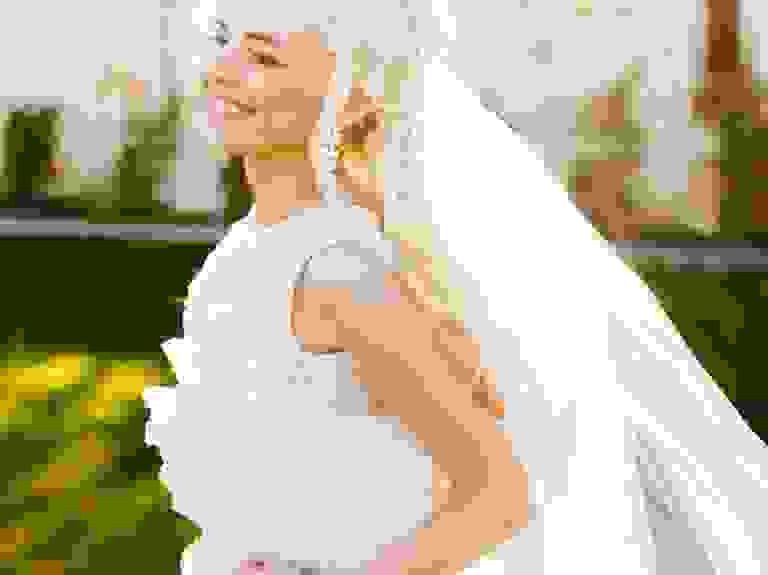 Q:
Will my spray tan come off on my wedding dress?
A:
In short, No! "Just be sure to let it fully develop, then take your first shower/bath to remove the top layer of color," says Sophie Evans St. Tropez Skin Finishing Expert. "It's always best to apply your self-tan a day or evening before the big day. If you are getting married on a Saturday, I suggest applying on a Thursday evening. You can sleep with the self-tan on for full development and then have the next day for the tan to settle or to retouch any areas if needed."