Home

Lombardo's
About this Vendor
50 Years of Exquisite Weddings
Lombardo's has been providing the highest quality of hospitality and cuisine for over 50 years. From innovative menus to an upscale atmosphere, Lombardo's ensures every wedding will exceed their client's expectations. Come see their newly renovated ballrooms with custom LED perimeter lighting!
Amenities + Details
Amenities
Bridal Suite

Handicap Accessible

Liability Insurance

On-Site Accommodations
For more details about amenities, please message the Venue.
Bar + Drinks, Food + Catering, Planning
Contact Info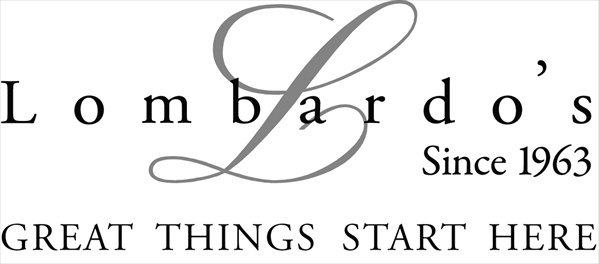 6 Billings St, Randolph, MA
Fantasy wedding
Reviewed on

11/18/2013
Thanks to The great Cathy and her team; I was able to have the wedding of my dreams within my budget! And the whole wedding planning process was so worry free! I just can't thank the Lombardo's team enough for making my wedding into a fantasy wedding.
---
Todd and Kevin's Wedding
Reviewed on

11/12/2013
Todd M
The team at Lombardo's is amazing. We booked the room last November and when we found out the Jessica room was going under renovations we where a little nervous. But we where assured that the room would be ready just in time for our big day! David Lombardo and Francesca Lombardo took us thru every step of the way with the renovations and the room was awesome! The staff where both attentive to our needs and friendly. Definitely an A plus! We would recommend this location to anyone who is looking for a great experience!
---
The Wedding to Remember of Mr. & Mrs. Valme
Reviewed on

7/17/2013
Evanilda S
We love Lombardo's! We were pleased with the service provided to us on June 22, 2013, from beginning till end. Cathy McNamara was very patient with us. She provided great package deals that worked for us and she made sure that we got what we wanted. Working with Cathy was astonishing and so uplifting because she loves her job. Cathy, we would like to thank you for all your hard work and for making sure that our wedding was a success. The service at Lombardo's was great, their food and their stuff amazing, especially Ms. Very; she made sure that we didn't miss anything after arrival. We had a great wedding and our family and friends loved it. We are planning to have our one year anniversary at Lombardo's again. We would recommend Lombardo's to anyone that want to have an event to remember. Thank you so much guys Sincerely, Mr. and Mrs. Valme
---
Everything I Imagined
Reviewed on

6/28/2015
Jennifer M
from the start until the end, everybody i came in contact with at lombardo's made you feel right at home as if you were entering their home. everyone is so nice and their willingness to listen to your needs are amazing. i would refer lombardo's to anyone who wants a great venue for their wedding!
---
Amazing!
Reviewed on

6/23/2015
Maria B
I love Lombardo's, from the venue all the way to their staff! I worked with Cathy and Lindsey for planing and they were amazing and so patient with me. Lindsey took care of my decor and she got exactly what I wanted and she set up my reception tables exactly how I wanted it! Cathy was amazing, my minister called out on me hours before my wedding and Cathy found one minutes after my call! My family and guest thought that their weight staff was so attentive to their needs, including mine! The food was amazing all my guest enjoyed their meals!! The General manager was supper nice and he was amazing! I love that he was there to make sure it all went well! I had an amazing Captain to help me through out the night, she was super patient and she made sure everything ran smoothly and it was all so organized!!! I love them all! I which I could do it all over again at Lombardo's!!!!
---
my wedding 5/1/15
Reviewed on

5/11/2015
Patricia D
had THE BEST time at our wedding in lombardos. Marc Carolyn and all the staff were fantastic! Just wished the reception lasted longer....the night flew by!
---
Unforgettable
Reviewed on

10/26/2014
Nastya P
Finally getting around to writing this overdue review but life after wedding is crazier than life while planning a wedding because you no longer have the assistance of the amazing Lombardo's staff helping you plan your every step. Lombardo's was where I wanted to get married even before I met my husband and when the day finally came and they were available to host what was going to be happiest day of my life I was elated. Dealing with Marc was easy and planning every detail with Carolyn was incredible. She was my right hand and a friend I could turn to for advise, inspiration and trust. Carolyn loves what she does and it shows in her work. The day of the wedding she was there every minute helping me stay calm, happy and finalizing all the little details. The venue was obviously beautiful and an amazing backdrop for all our photos, it was like a picture out of a magazine. Thank you everyone for all your hard work and for making the day/night unforgettable!
---
I loved Lombardo's
Reviewed on

9/30/2014
juanita h
overall, I loved having my reception at lombardo's. EVERYONE was wonderful to work with. I had Cathy and her intern Lindsey and they were available to answer any and all questions I had. I had to find a venue quick because my first venue fell through and they helped me transition. Lombardos is way pricey, i could have done without the 3$ fee for saturday or the administrative fee that is more than taxes and could have save me a couple of thousands but in the grand scheme of things I would do it all over again with Lombardos. Oh a plus, Eric, the chef, and Hannah his sous chef or second in command, were totally awesome and open to our changes and Eric suggested foods based off our background which I was immensely impressed. He also came down during the reception to say hello and I thought that was great customer service. Overall ladies if you want a great reception hall and great service Lombardos is where you should go...BTW that chandelier is beautiful
---
incredible
Reviewed on

8/02/2014
Stephanie L
I was one of the brides who had to switch her venues due to the fire in my original place. But Lombardos booked me the very next day and helped me with everything, they were incredibly helpful when dealing with the vendors that I had already selected. The service was amazing,and the price was very very affordable. I would most certainly recommend this venue to EVERYONE.
---
bride
Reviewed on

7/15/2014
I can't express how thankful I am to the staff at lombardo's! My wedding day was PERFECT and if it's was your perfect staff. I don't know what I would of did without y'all! A special thanks to Cathy McNamara no one could of planned this wedding better than you. Thanks again! Love Mr & Mrs Mayo I can't express how thankful I am to the staff at lombardo's! My wedding day was PERFECT and if it's was your perfect staff. I don't know what I would of did without y'all! A special thanks to Cathy McNamara no one could of planned this wedding better than you. Thanks again! Love Mr & Mrs Mayo
---
A Night to Remember!
Reviewed on

6/06/2014
Amy M
Lombardos is a family business that tries to cater to the wedding couple over their other special events. I had three different wedding planners which was a little stressful but it all worked out in the end. The first one I had was for only a month and she was a disaster but she was fired. The second "interim" wedding planner actually worked in marketing and was part of the Lombardo family. She (Francesca) was wonderful to work with and helped with the transition until the new wedding planner came on board. Marc was hired and he catered to all our needs. He help us work through our needs with our vegan diets and the chef there was able to make the food taste fabulous. All of our guests loved the food and loved the venue. Everything was elegant and the service on the night of the wedding was on point. Every waiter, manager, bar tender, etc, catered to us and made our guests feel really comfortable. They did mix up our candy bar when setting it up. But when I discovered that, they asked what I would want and they fixed it immediately. Carolyn was extremely helpful and also helped set up the room to exact specifications according to the diagram we developed together. Also since there wasn't another wedding going on they gave us all three bridal suites. This was extremely helpful because my parents needed to change and I had a bridesmaid party of seven people. We had two makeup artists set up and we had enough room for everything. I would recommend this venue because they truly want to make sure you have a memorable evening.
---
Wedding
Reviewed on

7/21/2013
My Husband and I had a blast and also our guests , thanks to Lombardo`s and their staff ,a big thank you to Cathy my planner and avoline they did a wonderful job.
---
Mrs Deidre Piazza
Reviewed on

7/16/2013
deidre w
Our wedding was like a fairy tale. The room was decorated beautifully. The room captain (Very) was awesome. Deborah, ghe photo room captain, was also great. The vendors were top-notch, from the bakery to the dj. The Lombardos team took care of all of my worrries making my day stress free. Everyone who attended, talks about how outstanding it was. We were very pleased with our choice. I would highly recommend this venue
---
My view on my wedding
Reviewed on

7/02/2013
lillian G
My only problem was I paid for a split menu & they ran out of chicken so I had about 7 guest get steak when they ordered chicken. Food was not hot but maybe that is because of us being an hour late. The place is beautiful & I did have a wonderful wedding coordinator.
---
Wedding Review
Reviewed on

5/02/2013
shelley j
Lombardo's helped me make my dreams come true. The packages can be tailored to your specific needs. The renovation to the facility are beautiful. The staff was so knowledgable, caring, and accommodating to us and our wedding. We got stellar service the night of and the best room captain ever. The service was impeccable. The staff knew you by name. We were treated with such respect and dignity. My guests were very pleased with the service. I would definitely recommend Lombardo's
---
AMAZING!!
Reviewed on

4/30/2013
Angie M
Wow!! What can I say??? My wedding day was so special thanks to Wedding Planner Extraordinaire Wendy Harrington and the entire Lombardo's team!! From the moment we walked in the door, they went above and beyond to listen, and make our wedding the wedding of our dreams!! We got married at Lombardo's on April 6, 2013. I live in Chicago, and my fiance lived in Boston, and planning an out-of-town wedding was proving to be more than a notion. Once we booked Lombardo's, the wedding planning process was a breeze. Wendy listened to our requests, answered every question that we had, and provided awesome guidance that made our wedding and reception an amazing event. The decor for both the ceremony and reception were beautiful. The food was fantastic; not your typical "wedding food!" Everything about Lombardo's is great. The day of the event went so smoothly, no stress at all. Wendy and her team covered every minute detail, and executed the event flawlessly. I can truly say that my wedding was the most memorable day of my life!! If you're getting married in the Boston area, you must give them a call :-)
---
Grace/McCarthy Wedding
Reviewed on

4/30/2013
Justine G
I think overall we made an excellent choice going with Lombardo's for my wedding. It was expensive but you get what you pay for. I was happy with the service for the most part all through the planning stages. Having vendors to choose from was wonderful because it took the stress of searching and worrying about vendors the day of completely out of the picture. I think the staff communicates well and consistently. Cathy was understanding when we had problems with one of our payments being returned. The only things that went wrong was my name was spelled wrong on the cake from Montilio's. This was not Lombard's fault per say and they are doing what they can to try and make it right by photo shopping the formal wedding pics. Montilio's feels terrible and will also do a couple of things for us even though the mistake cannot be undone. Laos, there was a mix up with my hotel the night of the wedding ... the Comfort Inn did not have a room for my husband and I and that's where we were supposed to stay. They booked a room for us at the Hyatt which was very nice we just hadn't planned to stay there so transporting gifts and rides became an issue that evening. Lombardo's took full responsibility and are giving us a gift certificate to the Hyatt for a night any time we want which is nice. I heard from David Lombardo when all of this happened and he was apologetic and tried to do what he could to make me happy which was appreciated. I had an awesome wedding, amazing DJ and delicious food!!! My photographer was really good too and my flowers were awesome from Barry's Flowers in Braintree!!!
---
Great venue & great people
Reviewed on

4/09/2013
Michelle G
I had a great experience planning my wedding with Lombardo's. The people that work there are fantastic and our consultant (Cathy Mcnamara) went above and beyond. I would HIGHLY recommend this venue to ANYONE looking for a place to hold ANY event.
---
Lombardo's Wedding Venue
Reviewed on

3/30/2013
Nancy A
I can not express enough how happy we were to have chosen Lombardo's as our wedding venue! The staff, service, and overall, atmosphere was amazing! They accomodated all of our needs and made sure we were stress free on our wedding day! Our guests enjoyed their meals and had a great time! Wouldn't have wanted the night to go any other way!!
---
loved Lombado's!
Reviewed on

3/25/2013
Kristen T
My wedding was at Lombado's on Friday, September 7, 2012. I had great experience working with Francesca. Everything was done in an timely and orderly fashion. She put a lot of effort into making my day the best it could be. The only complaint I have was that I didn't love my photographer. It was part of my package so I figured they wouldn't steer me wrong. I don't want to go into too much detail about it. I just was not pleased with the end result. There are other photographers you can choose besides the one I got, but it was a busy wedding season so they were not all of available. I would highly recommend Lombardo's to anyone. We had an amazing wedding and this was all because of thethe wonderful staff at Lombardo's!
---
Amazing day of
Reviewed on

9/10/2012
Nicole G
The day of the wedding everything was perfect. The room was set up beautifully. The room attendant told me what needed to be done so that I didn't have to think about it, i.e. dances, cake cutting, boquet toss. Leading up to the wedding was fairly frustrating with the coordinator. She was very disorganized and really made me nervous that there was going to be mistakes. I never got to try my actual meal prior to the wedding but got to try essentially every other meal. The chefs food is delishious and well worth it.
---
Amazing!
Reviewed on

6/14/2012
Samantha L
I had my wedding here recently, and I couldn't be happier. The staff was great, they really pay attention to detail. They worked very closely with me during the last few stressful weeks so that I felt confident everything would go right on our day. The food was awesome, we are still receiving tons of compliments. Definitely recommend!!! =)
---
AWESOME!
Reviewed on

6/07/2012
Stephanie C
Lombardo's staff is amazing, they are helpful, prompt and very friendly. My wedding day was everything I dreamed of and it was made possible by Lombardo's. Cathy worked very hard to ensure all things went smooth for that day. My room captain Verry was amazing, she never missed a beat, everytime I turned around she was right behind me making sure I didnt need anything. The venue is gorgeous and the food is excellent.
---
Exceptional
Reviewed on

5/31/2012
jennifer k
Rest assured you can count on Lombardo's to get it exactly right! They went above and beyone to make sure everything was perfect and it was easy to trust that they had everything taken care of. I would definitely recommend them time after time!
---
Great, Flexible, Helpful
Reviewed on

8/09/2010
Rachel A
The venue is beautiful (big chandelier, fountain, grand piano, large staircase leading up to beautiful rooms). It is a convenient location (right near the Braintree split and so is easily accessible from route 24, route 128, I-93, and route 3). They were great to work with, they were very helpful but also very understanding of our budget, they let us create our own wedding package that fit our needs. They made sure things ran smoothly the day of, I didn't have to worry about anything.
---
Send Message