15 Best Bridesmaid Hairstyles for a Strapless Dress
Simple and sleek or a carefully crafted masterpiece here's our top picks for luscious looking locks.

After picking up your bridesmaid dress, it's time to think about your day-of beauty look. (Of course it's the bride's time to shine, but you'll be in plenty of pictures too!) The right hairstyle can really pull a formal look together and it's easier than you think to pick a hairstyle that complements both you and your dress. If you're going the strapless route, we've rounded up our favorite hairstyles that will complement the neckline perfectly.
First things first, be a realist. After considering the strapless neckline, think about the weather (such as temperature, breezy winds or humidity), style of the wedding and the formality, then consider hairstyles that will check all those boxes. If the bridal party is working with beauty pros for day-of hair and makeup, you have the flexibility to get creative and choose something you'd never be able to do on your own. Or, if you're going the DIY route, you'd be surprised how easy it is to elevate a simple updo with a braid or French twist. Get inspired by our favorite looks below.
1. Loose Updo With a Braided Hairband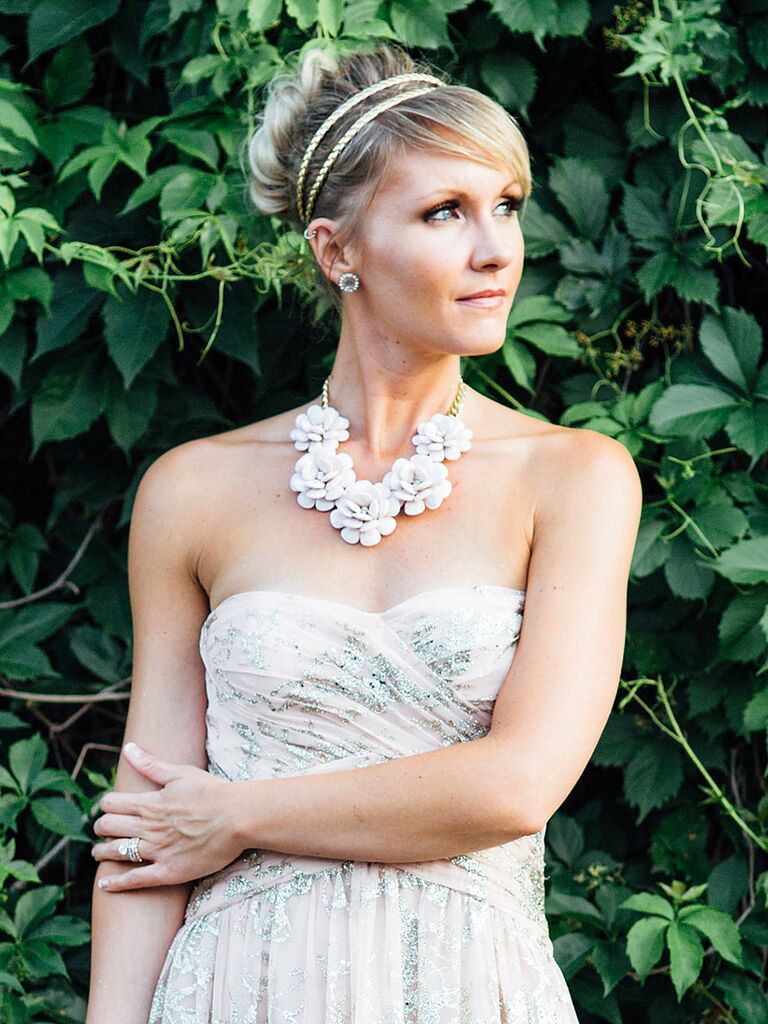 From: An Intimate, Glamorous Wedding at The Oliver House in Toledo, Ohio
2. Side-Swept Messy Bun With Flowers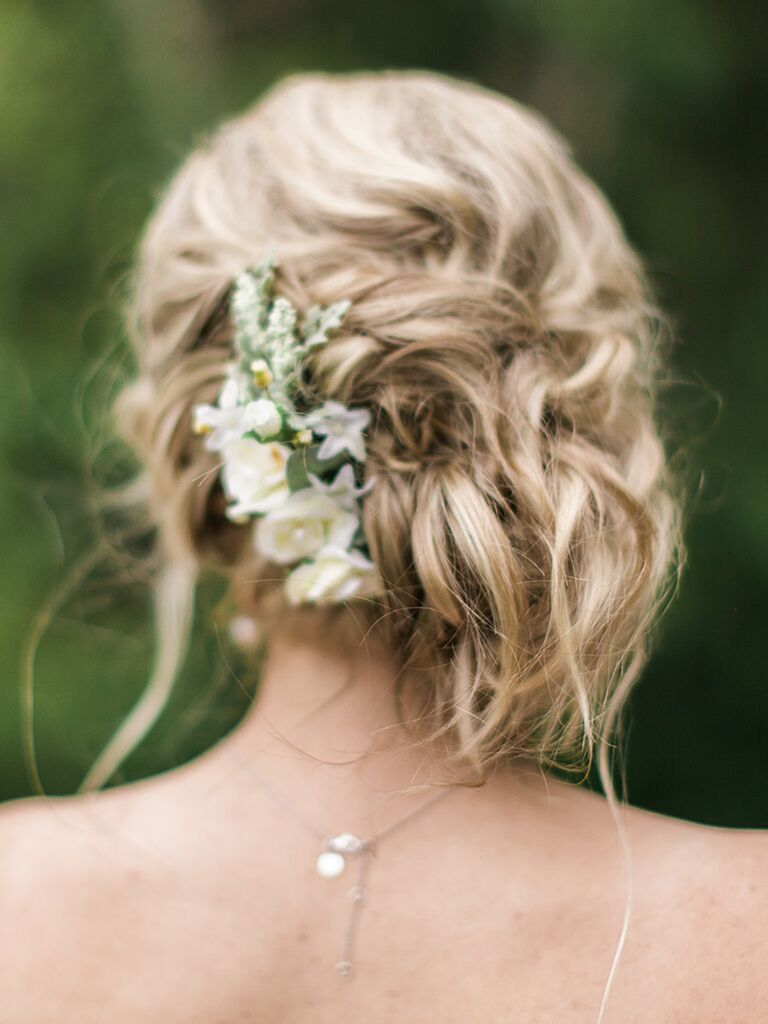 From: A Romantic, Rustic Wedding at Pictou County Wellness Centre in New Glasgow, Nova Scotia
3. Long and Loose Waves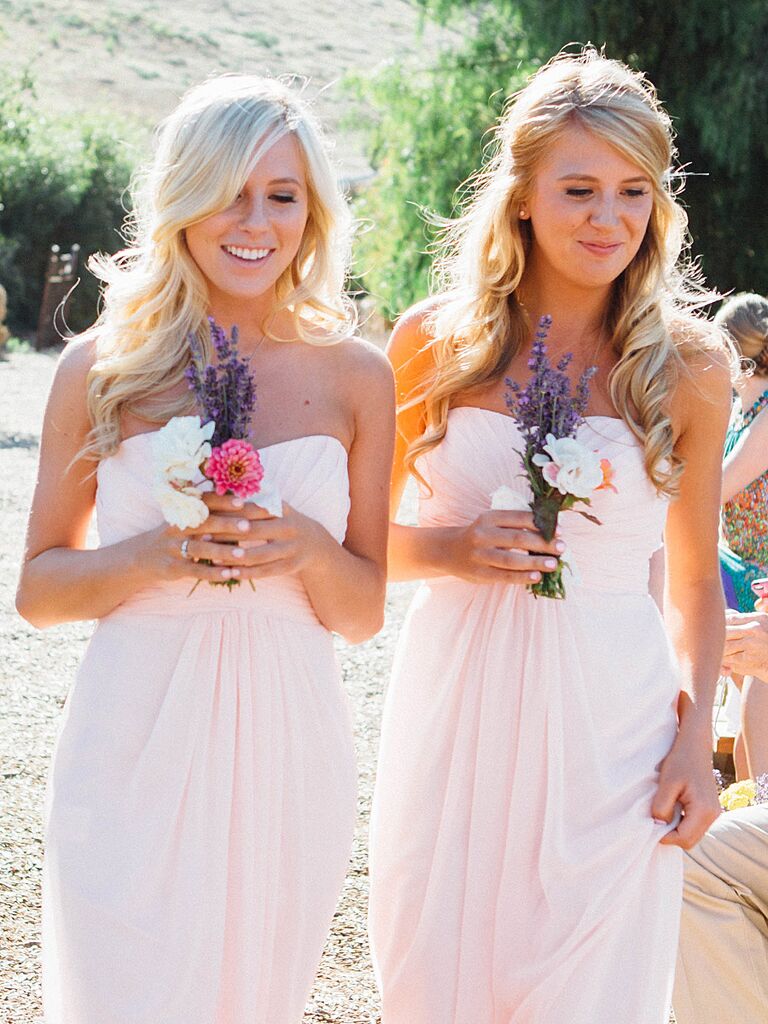 From: An Intimate Mountain Wedding at a Private Residence in Murrieta, California
4. Sleek Top Knot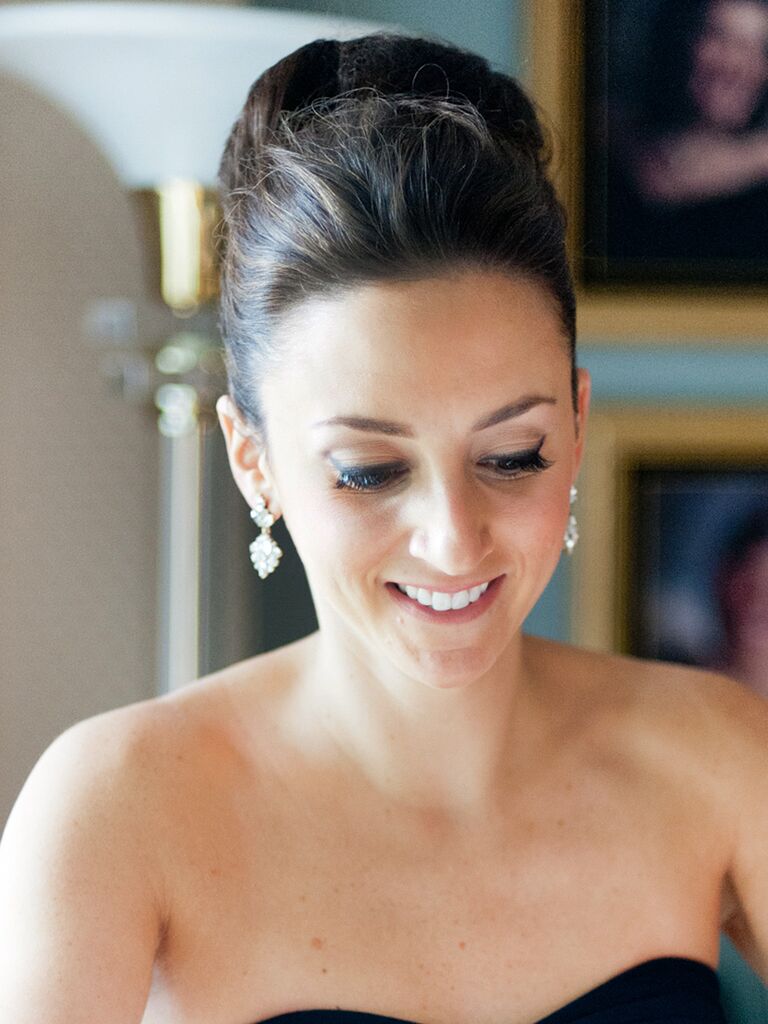 From: A Formal Greek and Irish Wedding at the Grosse Pointe Yacht Club in Grosse Pointe, Michigan
5. Romantic Braided Chignon
From: A Romantic, Rustic Wedding at Pictou County Wellness Centre in New Glasgow, Nova Scotia
6. Low Messy Bun With Braids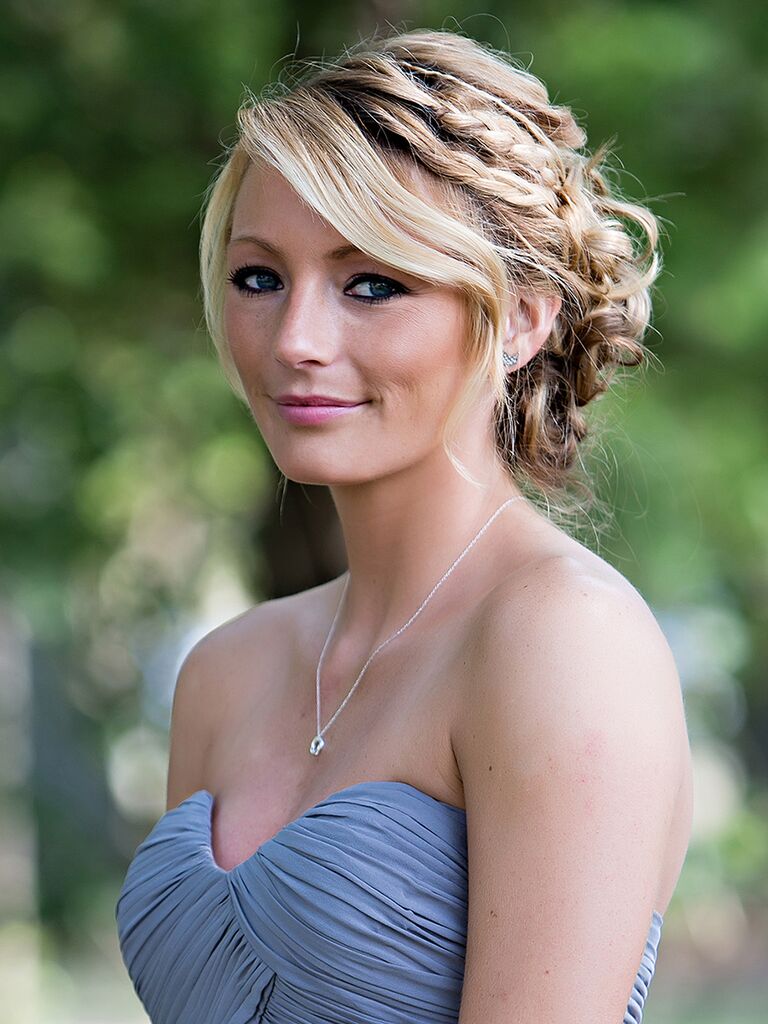 From: A Classic Spring Wedding at Earhart Manor at Concordia University in Ann Arbor, Michigan
7. Messy Low Bun With Twists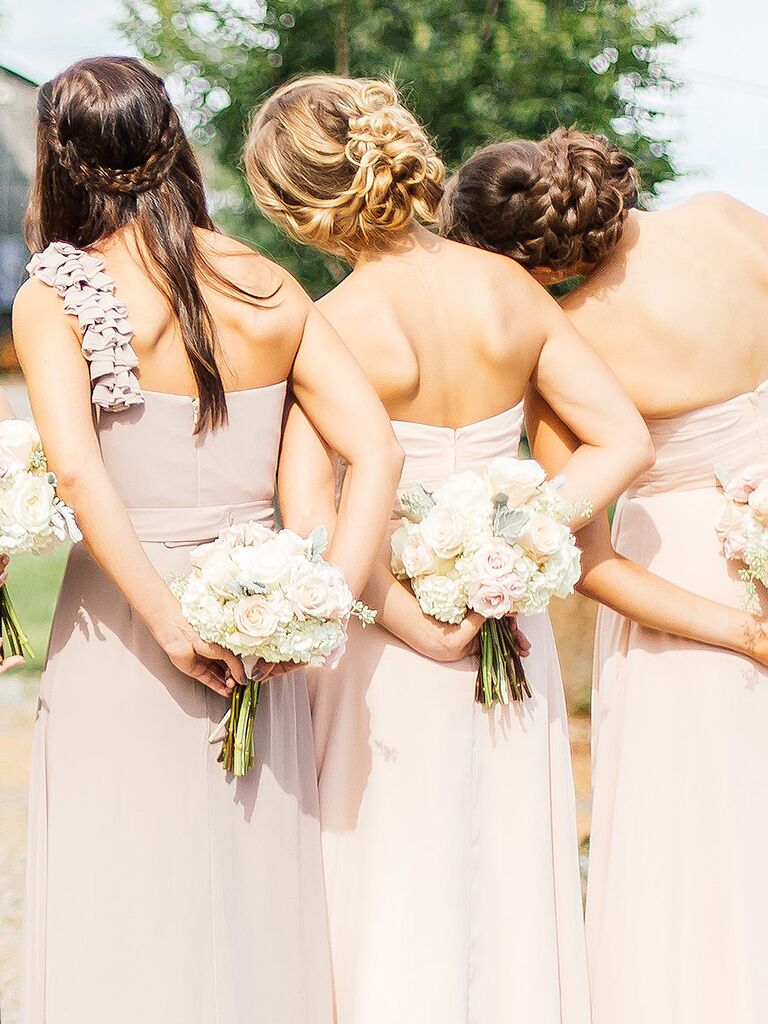 From: A Charming, Rustic Wedding at the Bluemont Vineyard in Bluemont, Virginia
8. Simple Half-Up Braid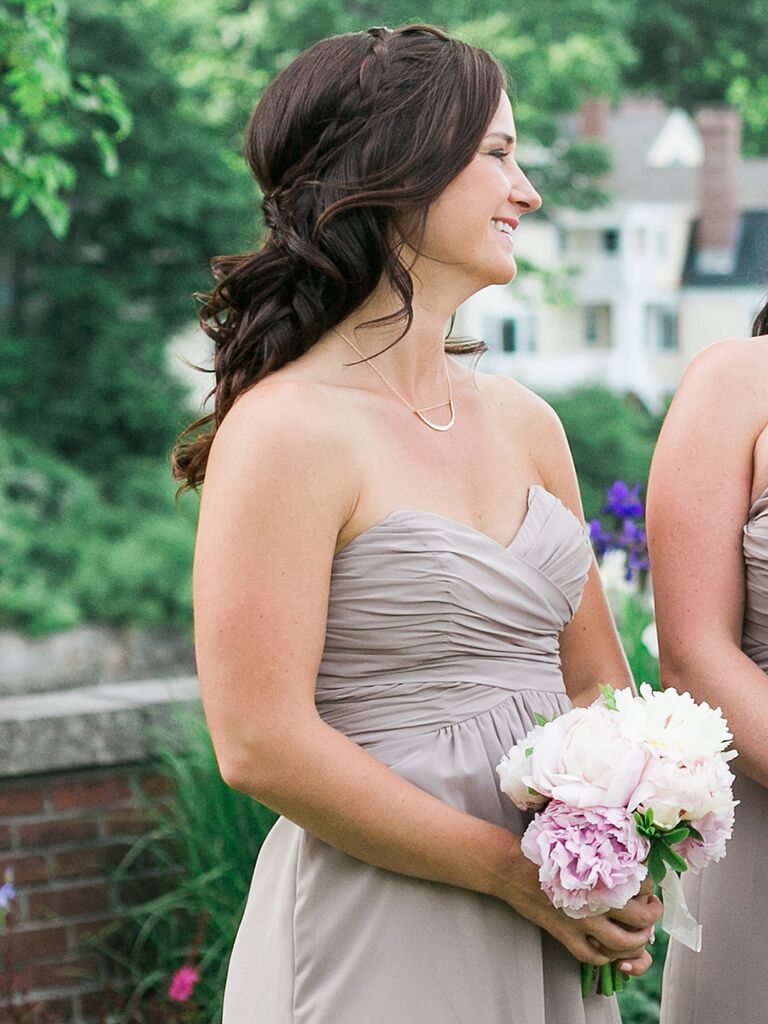 From: An Elegant New England Wedding at Hulls Cove Schoolhouse in Bar Harbor, Maine
9. Loose Twisted Updo With Ranunculus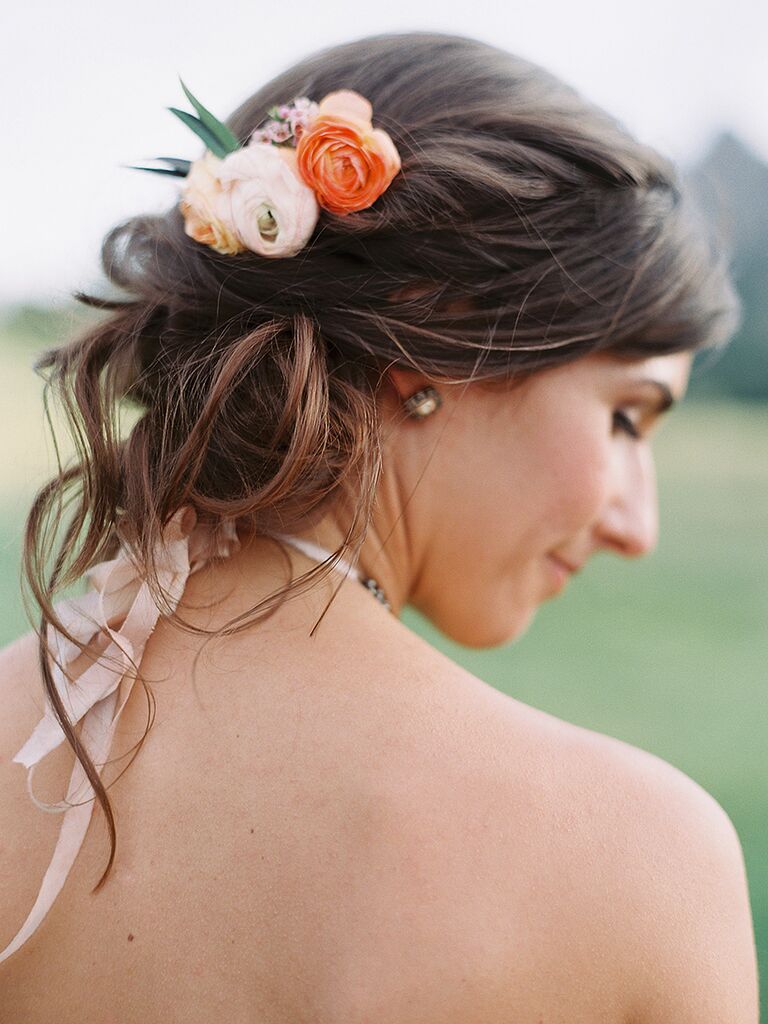 From: A Rustic Boho Wedding at the Kitchen Upstairs in Boulder, Colorado
10. Volumized Half-Updo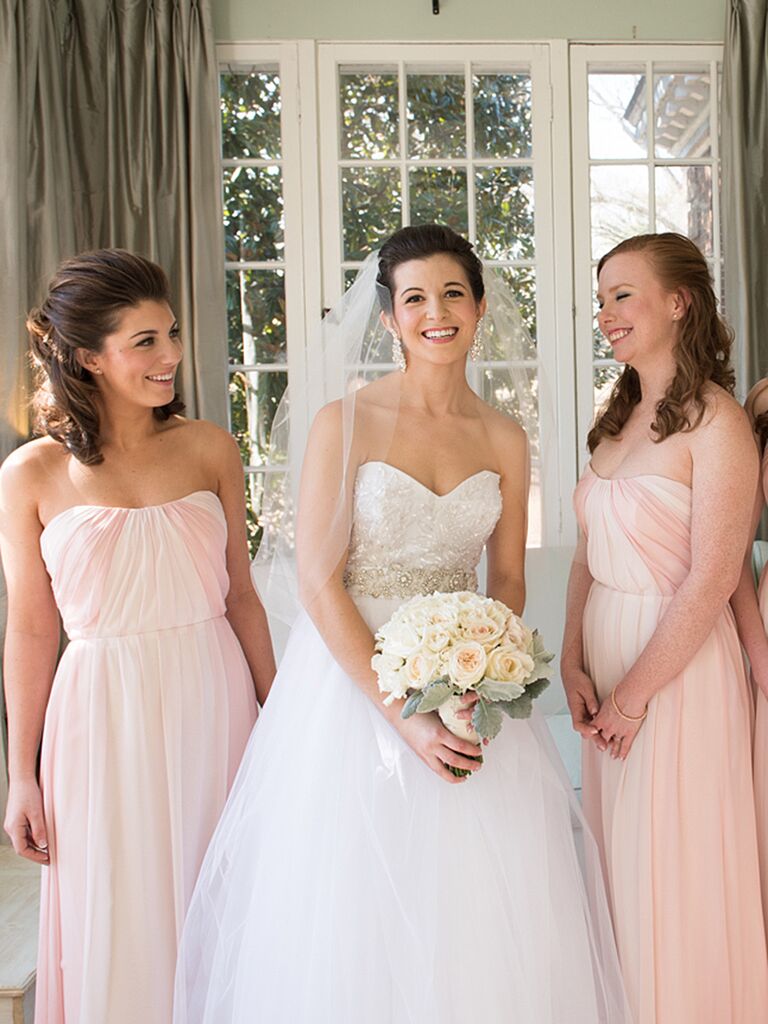 From: A Traditional Valentine's Day Wedding at Chamas Brazilian Steakhouse in Durham, North Carolina
11. Ringlet Curls With Twists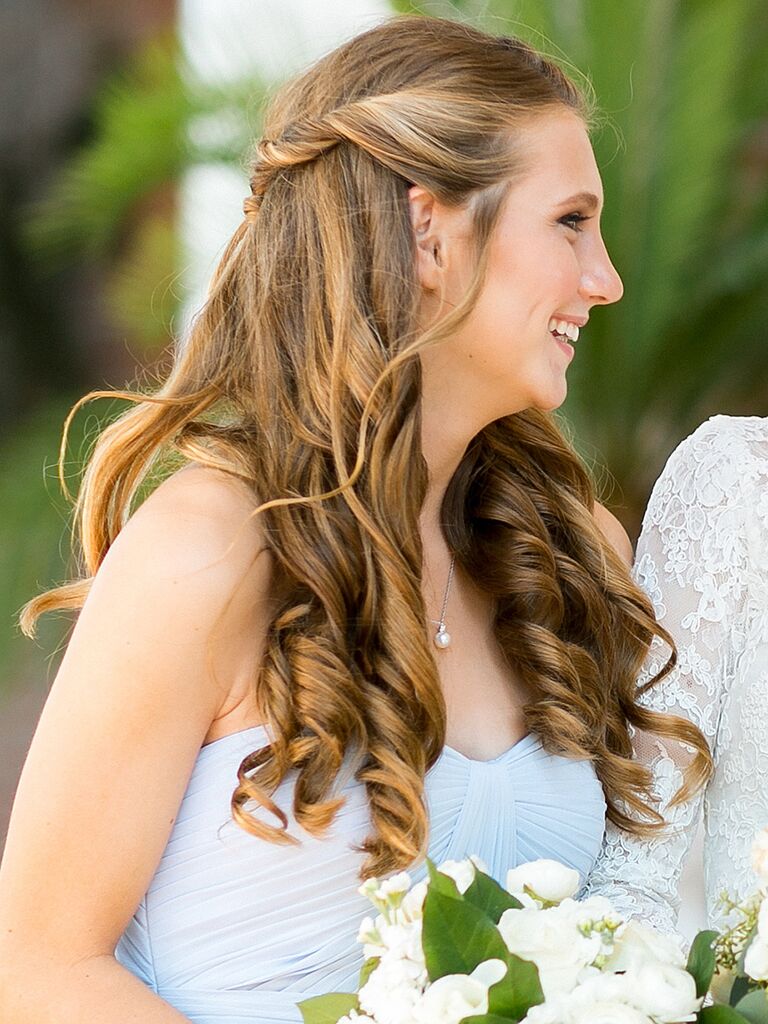 From: A Formal, Classic Wedding at Sherwood Country Club in Thousand Oaks, California
12. High Ponytail With Bangs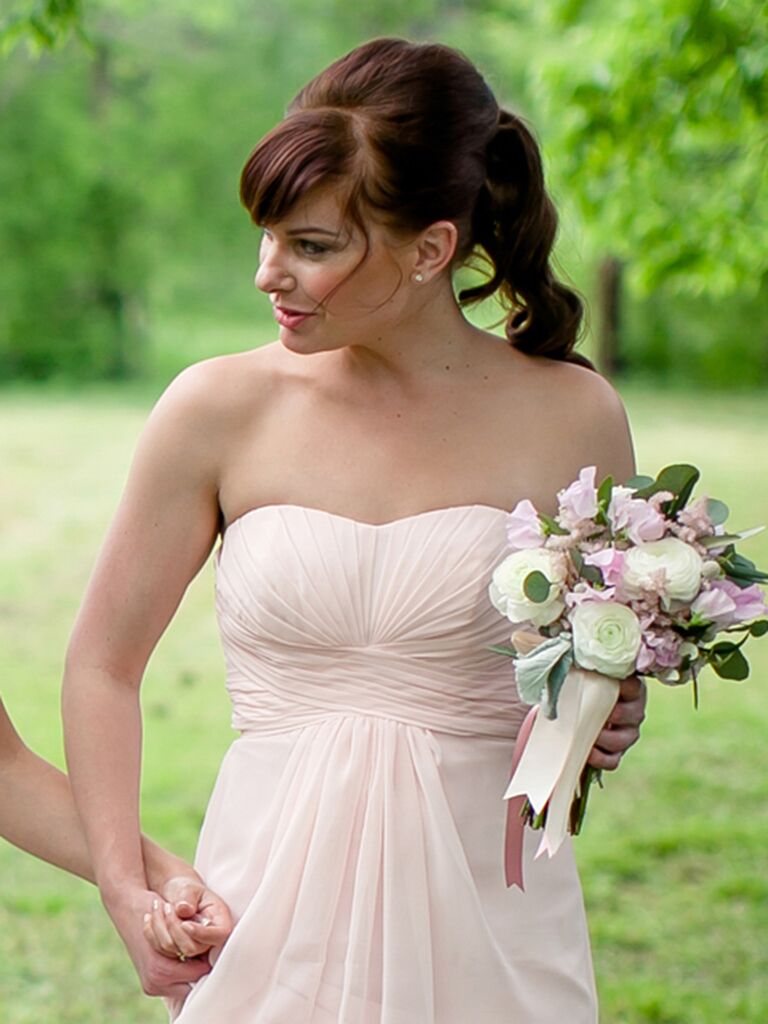 From: An Ethereal Vintage Chic Wedding at Winfield Inn in Kyle, Texas
13. Relaxed Low Knot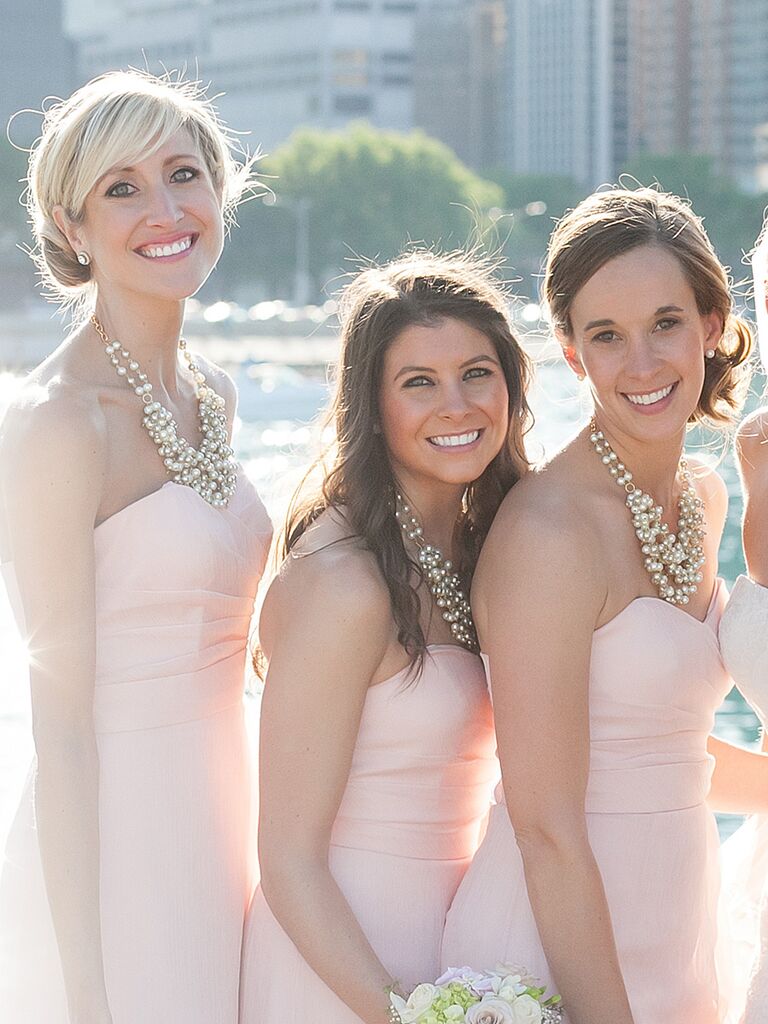 From: A Simple, Timeless Wedding at Germania Place in Chicago, Illinois
14. Simple Loose Curls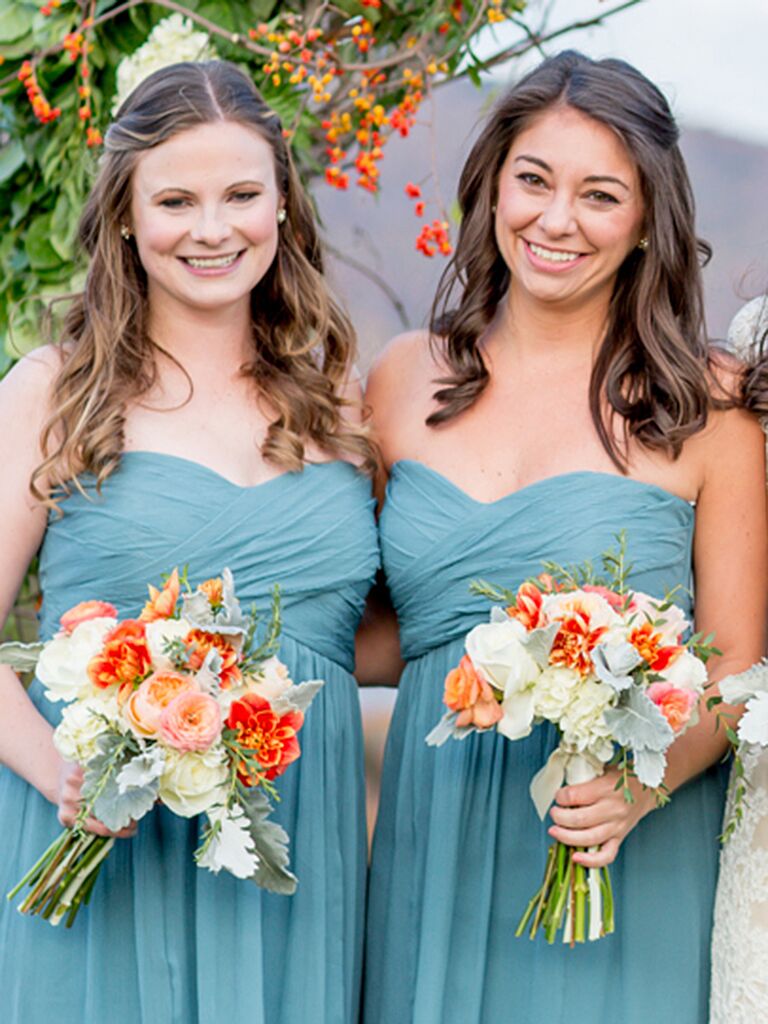 From: A Rustic Fall Wedding at the Mountain Top Inn & Resort in Chittenden, Vermont
15. Waterfall Braid Half-Updo