The Perfect Bridal Robe for You, Based on Your Zodiac Sign
Not sure what to wear while getting ready? We've done the work for you.
Your getting-ready photos just wouldn't be the same without a gorgeous robe to get your hair and makeup done in—but the options out there are endless. To help you narrow it down, we've picked out some instantly shoppable inspiration for you based on your zodiac sign. Find your official robe-oscope, below.
Aries: March 21–April 19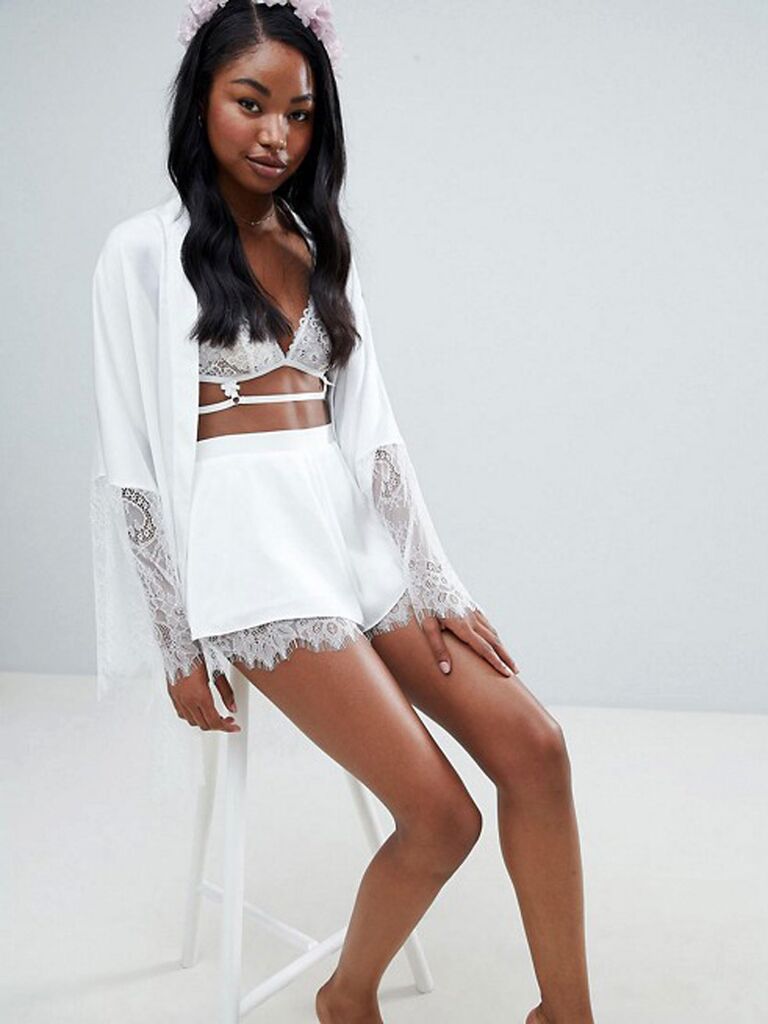 You're the trendsetter of the zodiac—so you know you'd never pick something boring. A kimono with matching shorts has the one-of-a-kind factor you search for in all of your sartorial choices.
Asos bridal lace trim kimono, $48, Asos.com
Asos bridal lace trim shorts, $29, Asos.com
Taurus: April 20–May 20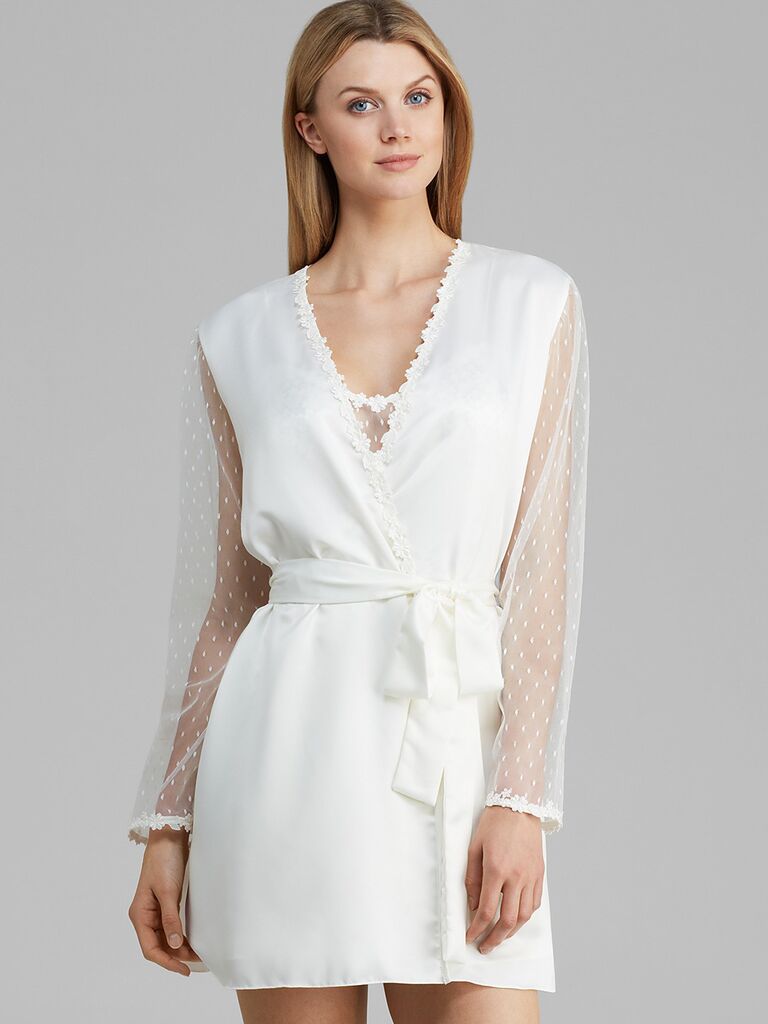 Your style is grounded and chic, so a simple white robe with sheer sleeves makes just the right statement.
Flora Nikrooz Showstopper charmeuse cover-up robe, $88, Bloomingdales.com
Gemini: May 21–June 20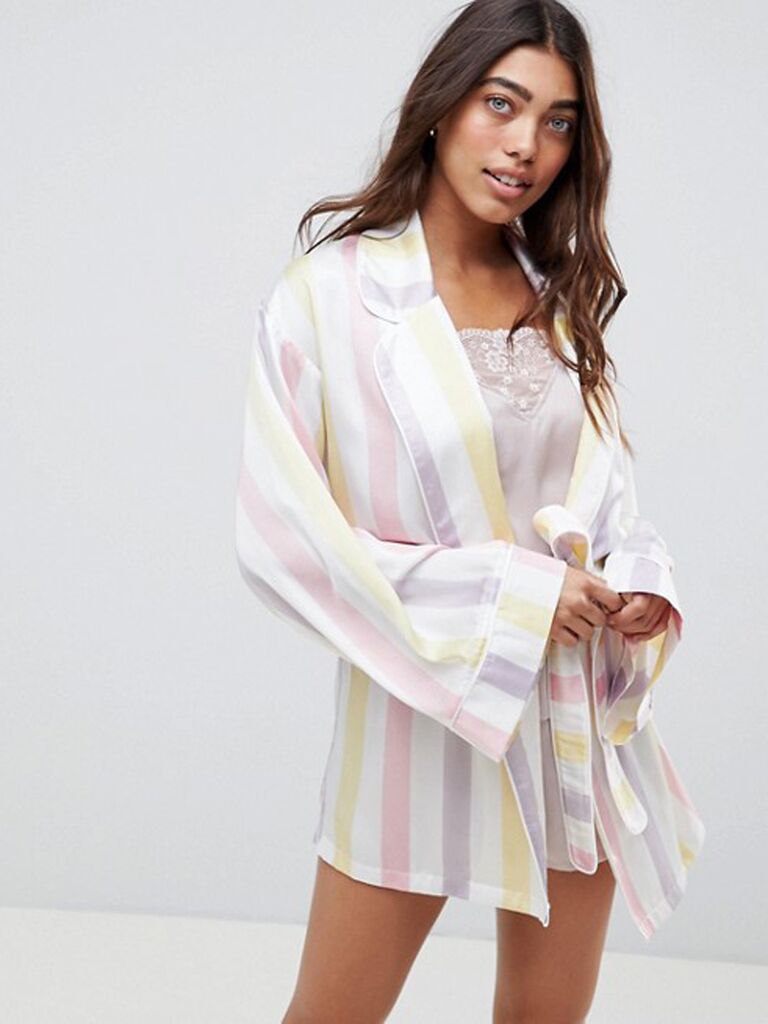 No one ever knows what you're up to—or what you'll come out of your dressing room in. This striped satin robe still has a bridal vibe, but it's totally unexpected.
Missguided stripe satin robe, $45, Asos.com
Cancer: June 21–July 22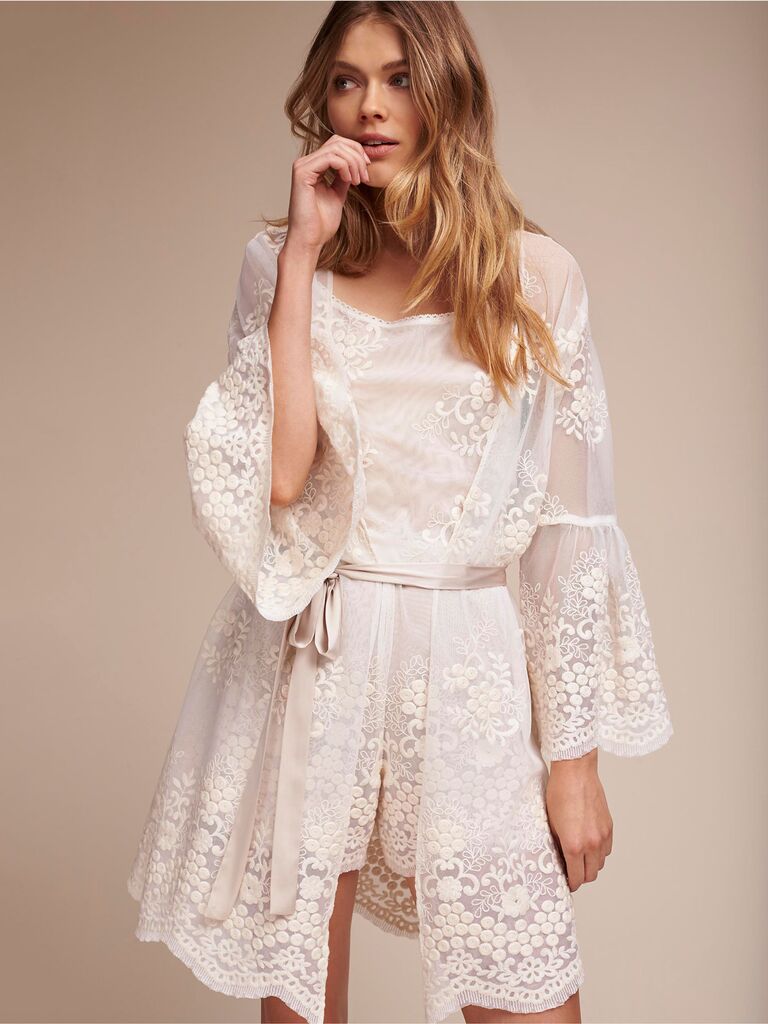 Sensitive, sweet and feminine Cancer, you deserve a bridal robe as romantic as you are. This allover lace robe (in a gorgeous cream hue) is perfect for you.
Yoana Baraschi Sunita robe, $120, BHLDN.com
Leo: July 23–August 22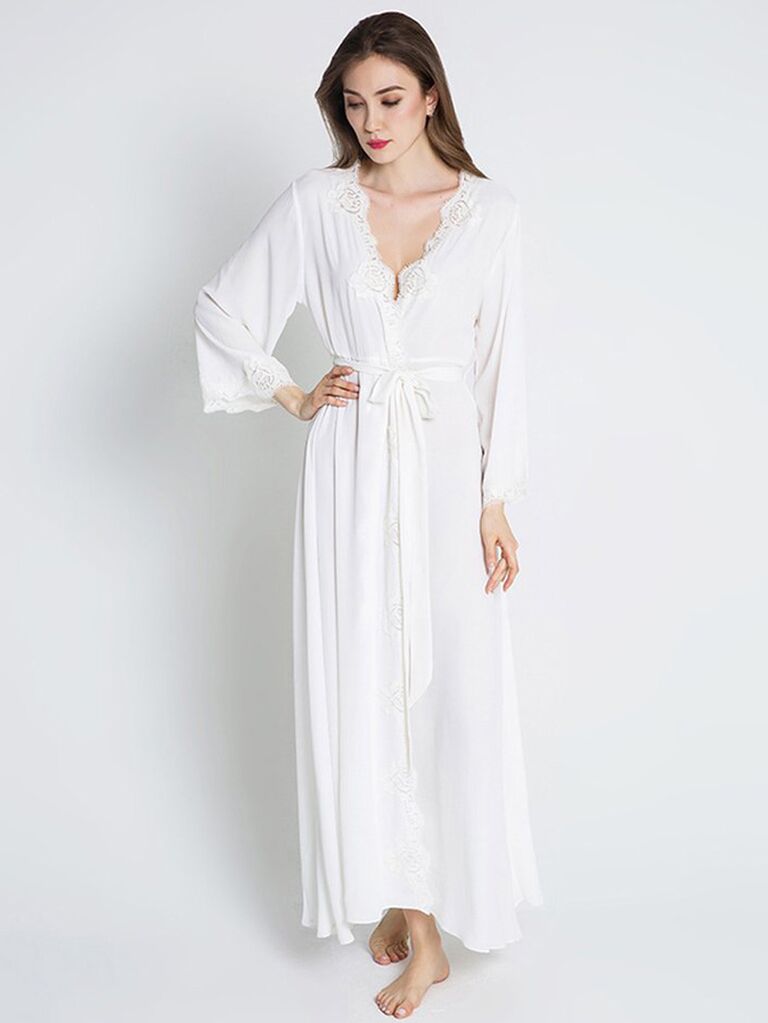 You'll want a robe as dramatic as your gown probably is. Pick a full-length one for extra elegance.
Kim + Ono Devin robe, $88, KimandOno.com
Virgo: August 23–September 22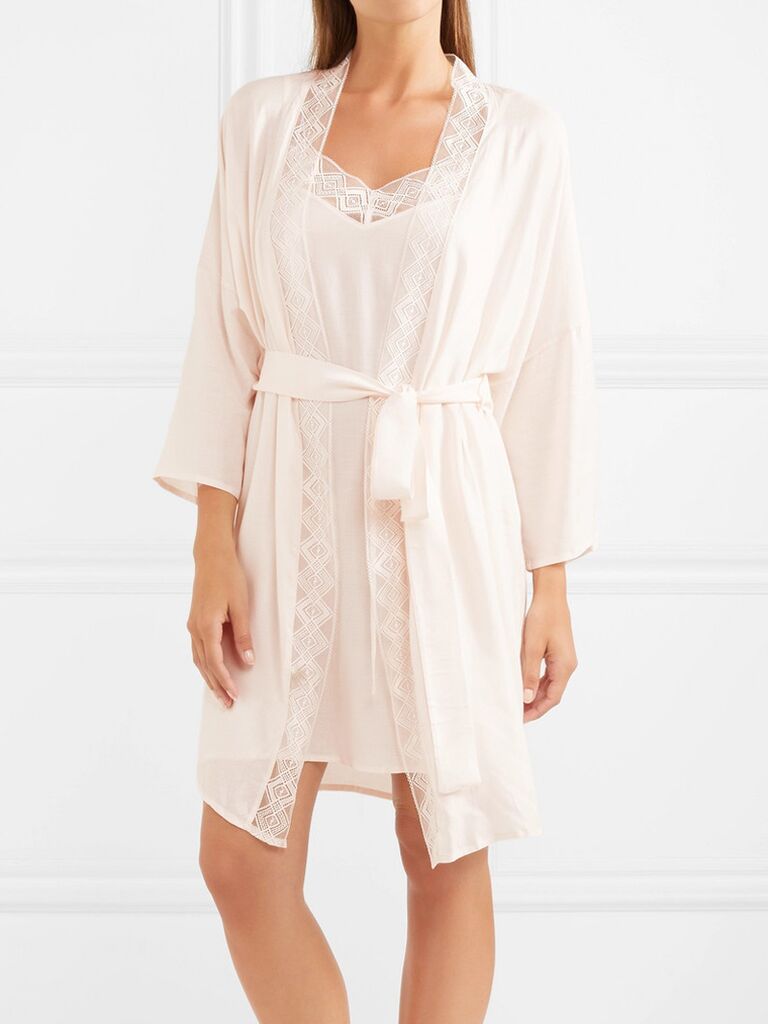 You never go too over the top, so an off-white lace-trimmed robe you'll wear again and again is just what you're looking for.
Hanro Liane lace-trimmed jacquard robe, $240, Net-A-Porter.com
​
Libra: September 23–October 22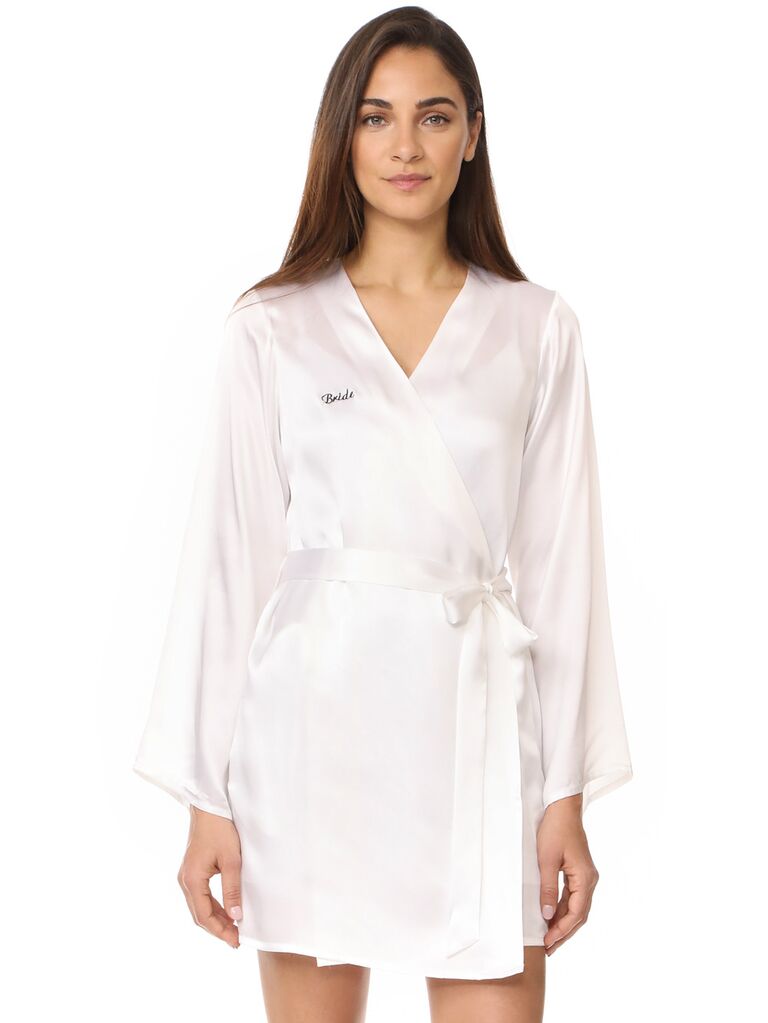 A luxurious, simple, satin robe is exactly what you'll want. As if this one wasn't already perfect enough, it has "bride" embroidered on it.
Morgan Lane bride robe, $383, ShopBop.com
Scorpio: October 23–November 21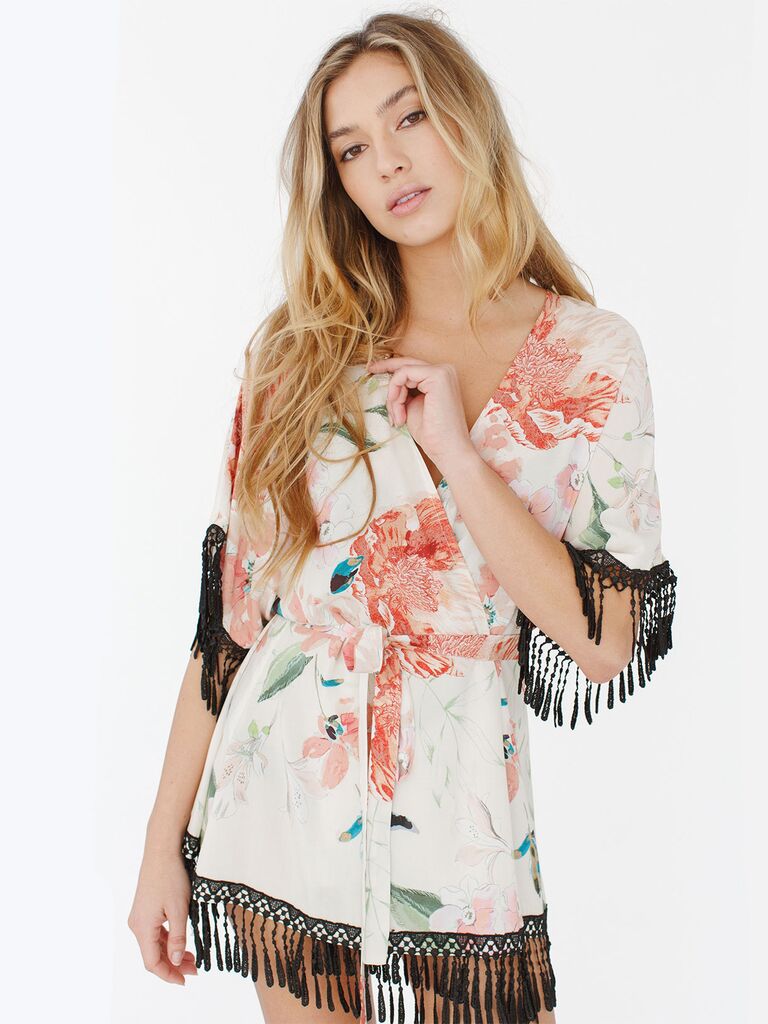 It's no secret you have a dark and sassy side, and the black fringe on this otherwise-sweet robe will have you twirling around in your getting-ready room.
Kiss Mix Hibiscus robe, $78, PlumPrettySugar.com
Sagittarius: November 22–December 21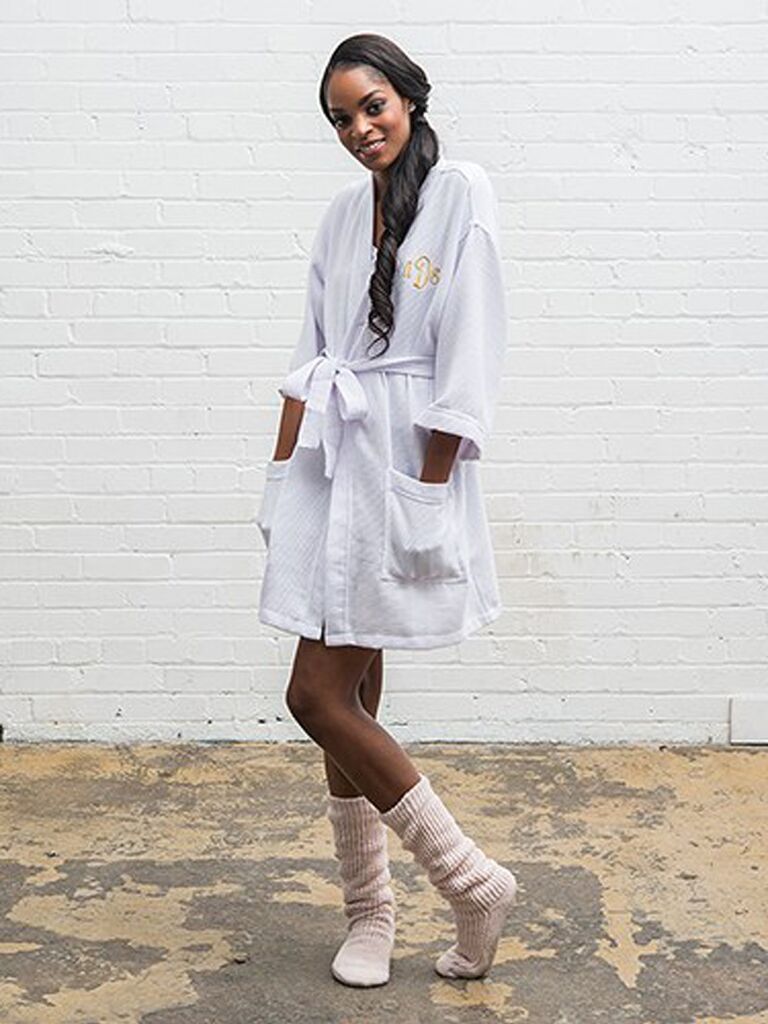 Practicality is basically your middle name, and what could be more practical than an ultra-comfortable waffle robe? This one's customizable too, so don't forget to put your initials on it.
The Knot Shop waffle kimono robe, $40, WeddingShop.TheKnot.com
Capricorn: December 22–January 19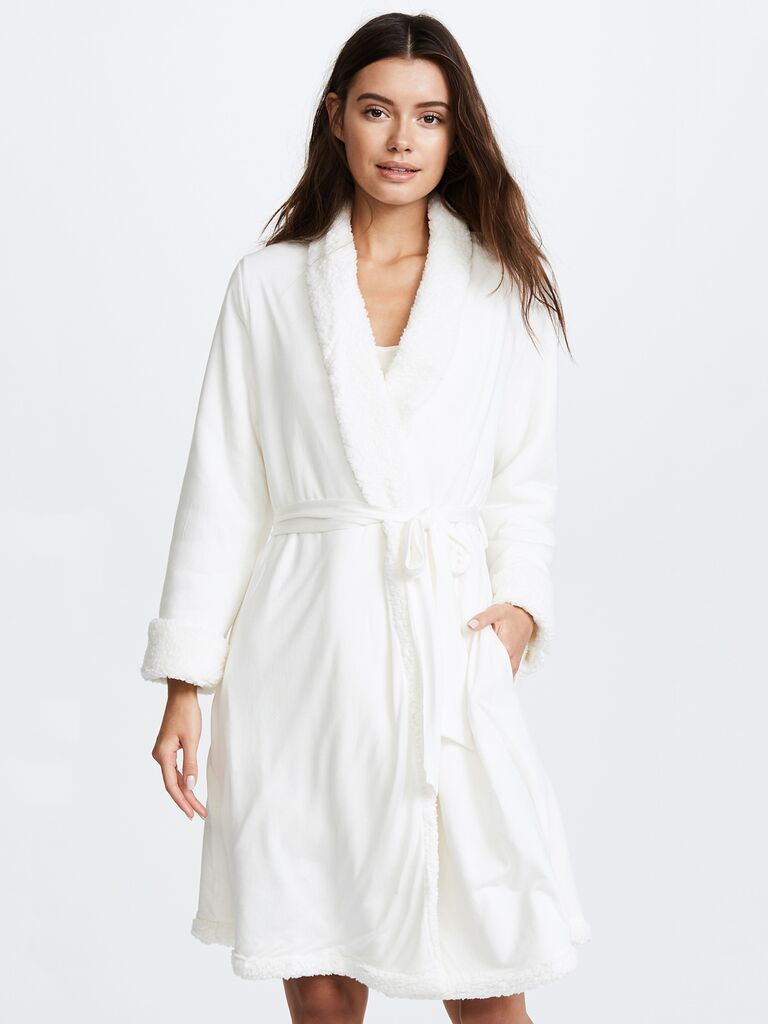 Your style is always elevated, so a plain robe just wouldn't cut it for you. This one's stunning (and reversible!) with white, cozy sherpa on the inside (or the outside, depending on your mood).
Eberjey Alpine Chic reversible robe, $189, ShopBop.com
Aquarius: January 20–February 18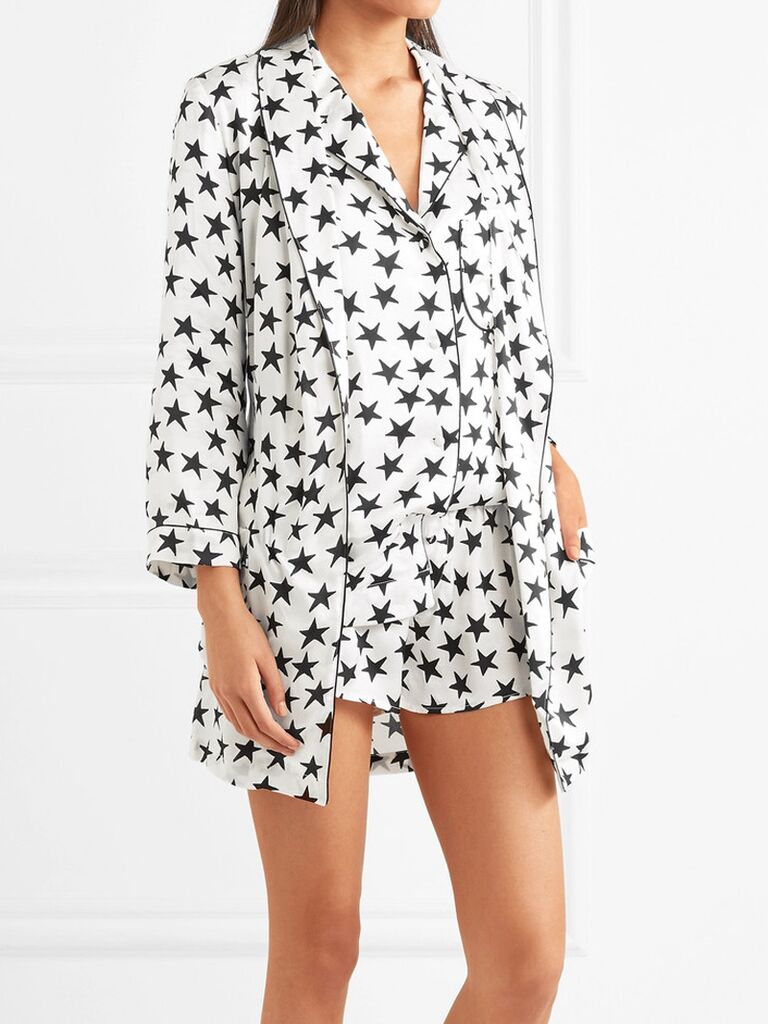 You're never predictable, and this star-printed robe has that unexpected factor you're looking for—while still looking bridal and elegant (it's rendered in luxurious satin, after all).
Love Stories Ritz embroidered printed satin robe, $180, Net-A-Porter.com
Pisces: February 19–March 20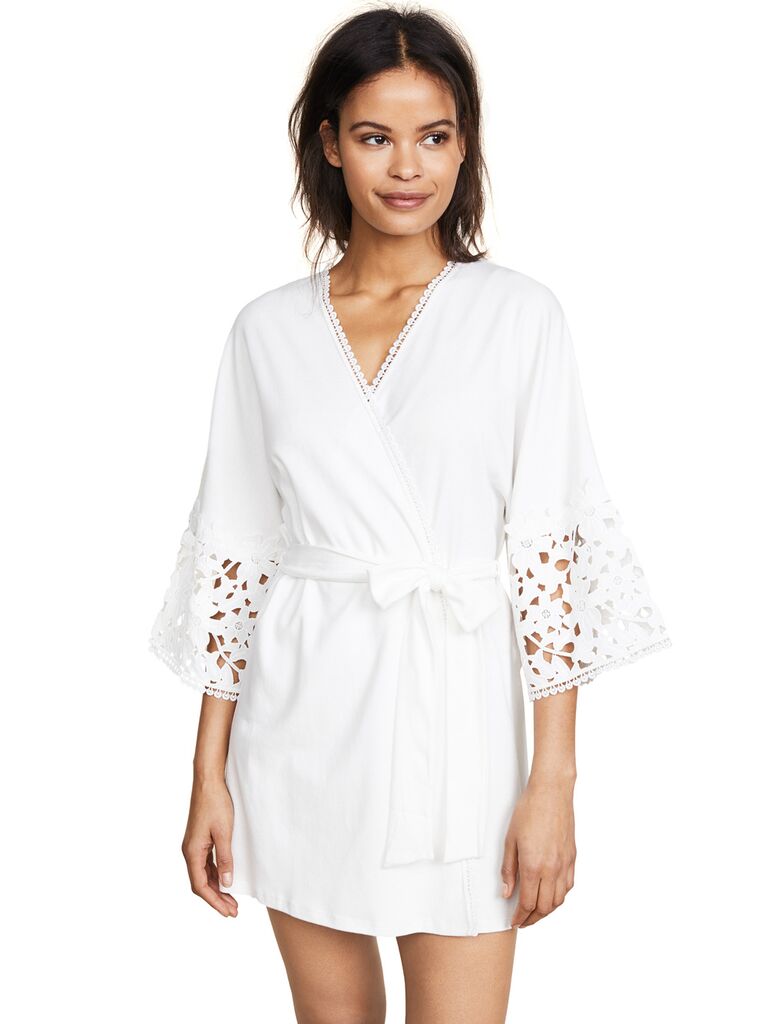 You have an eye for aesthetics, so the cool laser-cut sleeves on this robe are calling your name. Plus, it still has an ultra-romantic feel, which suits you.
Flora Nikrooz knit robe, $84, Nordstrom.com