World Ballet Day Calls for Some Maggie Austin Cake Inspo
Drawing from her ballet background, cake designer extraordinaire Maggie Austin created five breath-taking cakes based on the most famous performances.
We asked Maggie Austin, former ballet dancer turned wedding cake designer, to re-imagine five classical ballets in confection form. The result? Outstanding technique and ethereal performance.
The Sleeping Beauty Wedding Cake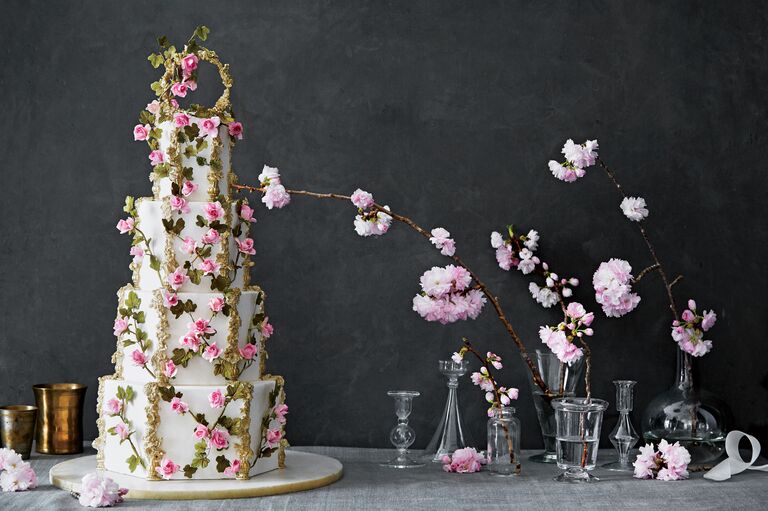 Petite sugar flowers create a sizable impact when repeated in a pattern, and those tiny blooms and miniature stems require great attention to detail—and not to mention hours to create. Gold embellishments elevate the design from garden party to elegant affair.
A Midsummer Night's Dream Wedding Cake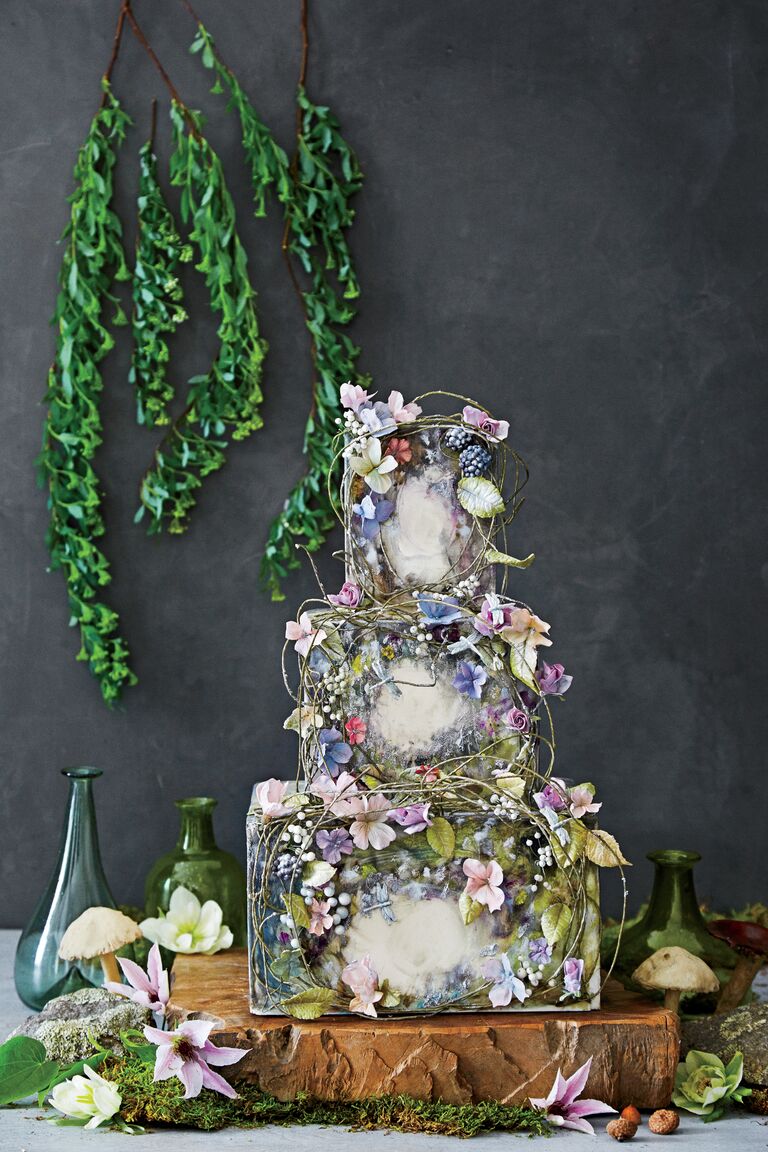 Add color to your cake with details like sugar flowers and berries. "I find dramatic color can be a wonderful way to draw in various design elements from the reception—perhaps painted tiers that are inspired by the florals or place cards," Austin says.
The Nutcracker Wedding Cake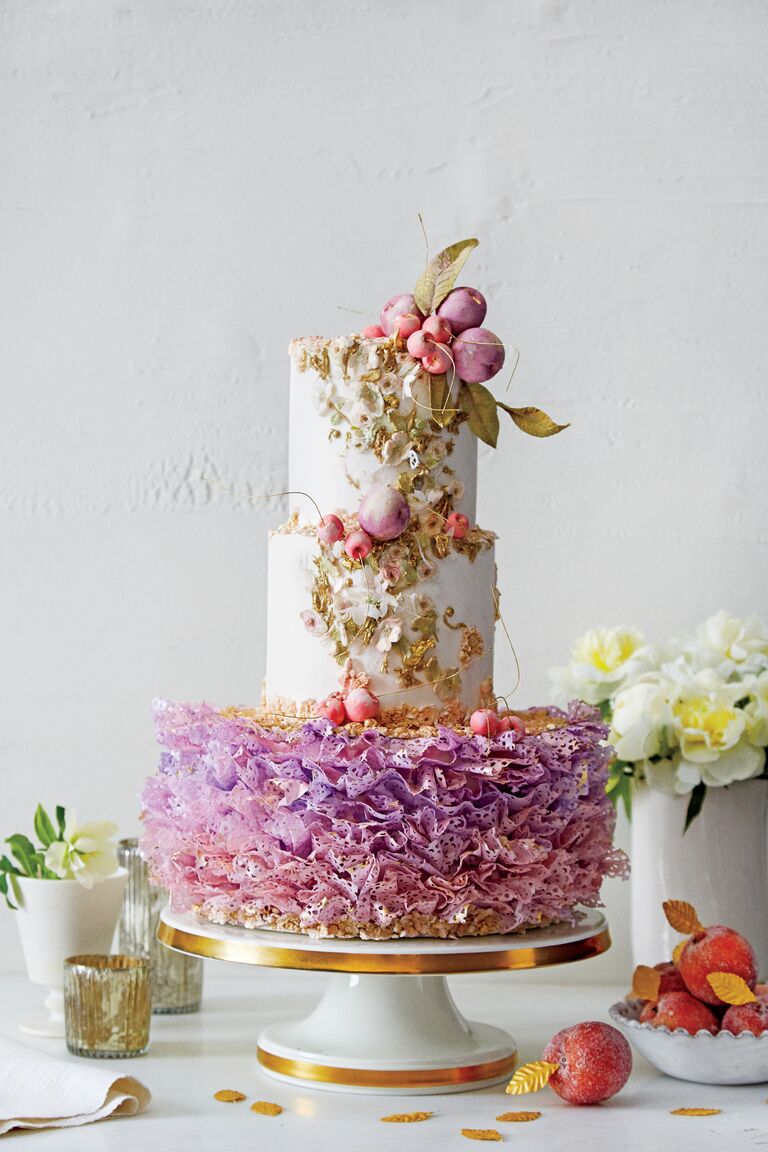 The key to a beautiful cake is balance—the top two tiers are thoughtfully decorated, creating a harmony in color and design with the dynamic bottom tier. "I think of the cakes as my canvas and use a few different mediums for decoration," Austin says. "I use gum paste to create sugar flowers and rice paper to create the frills. Needless to say, I love to play."
Swan Lake Wedding Cake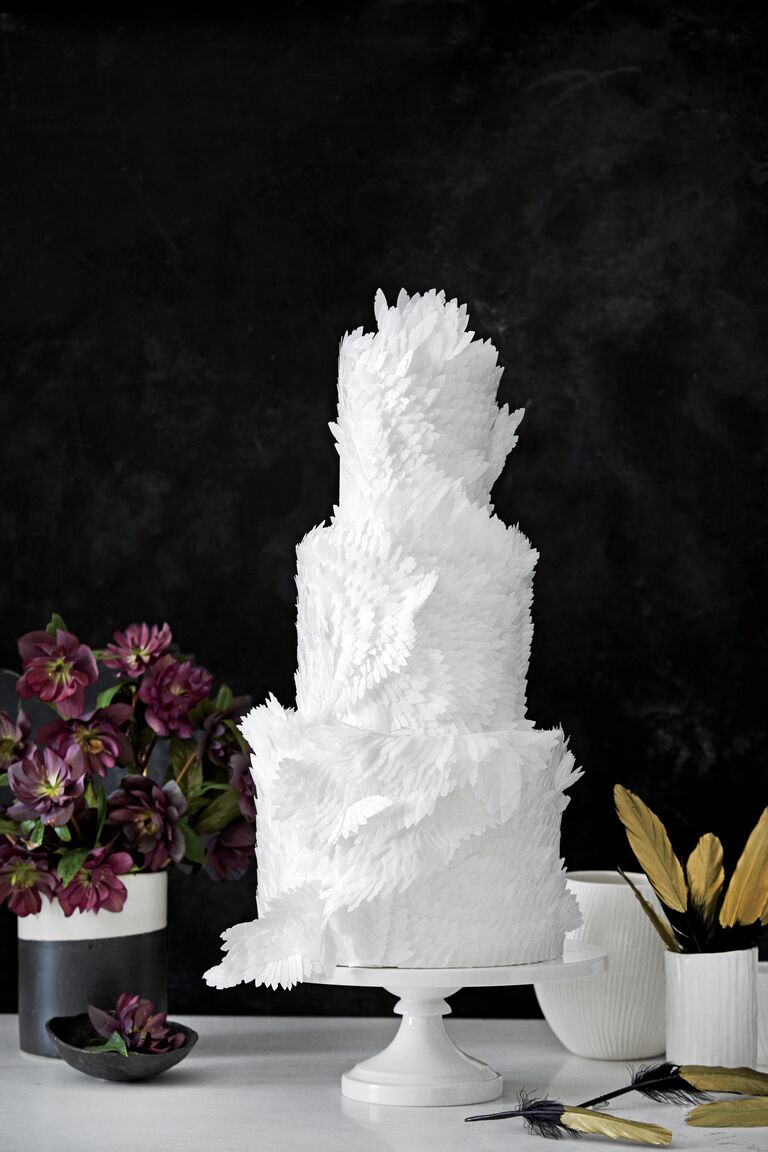 This feathered confection proves a white cake doesn't have to be simple. "A sleek, monochromatic design in white or ivory is another way to add understated drama," Austin says. "The way the light catches the cake emphasizes its texture."
Don Quixote Wedding Cake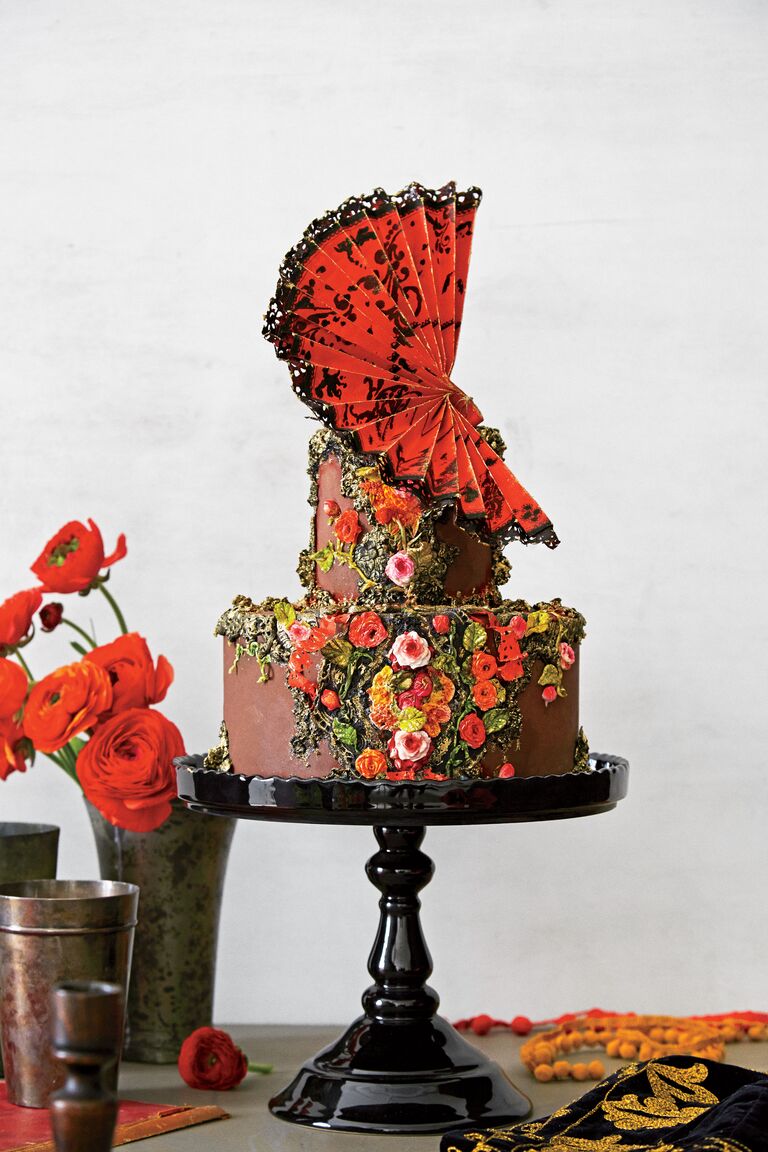 It's not all about decoration, what's on the inside is important too. "I offer composed flavors," Austin says. "Two of my most popular are double-chocolate cake with salted-caramel-and-Irish cream-buttercream and white-velvet cake with peach-apricot-and-milk-chocolate-fiori-di-sicilia buttercream."
Want more cake inspiration?
10 Unexpected Wedding Cake Ideas
A World Tour of Wedding Cake Traditions
25 Prettiest Cake Ideas