31 Unique 8-Year Anniversary Gifts for Your Other Half
Celebrate the bronze anniversary with one of these traditional or modern presents.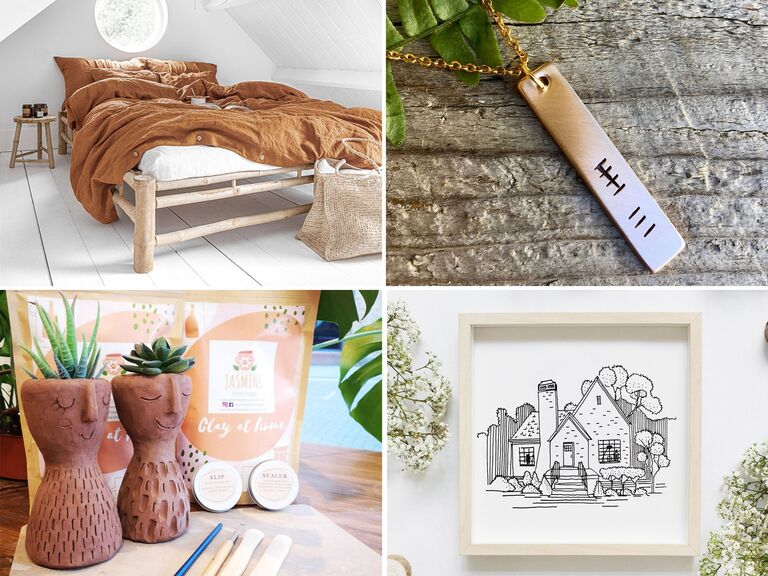 We have included third party products to help you navigate and enjoy life's biggest moments. Purchases made through links on this page may earn us a commission.
Yay for eight years! As couples near a decade of marriage, each year spent together is worth celebrating. And like with every other wedding anniversary, there are a few symbolic materials that represent the eighth anniversary milestone. While the traditional eight-year anniversary gift theme is bronze or pottery, lace and linen anniversary gifts are also associated with eight years of marriage. If these materials aren't your cup of tea, you can't go wrong with the eighth anniversary flowers (clematis and lilac) or gemstones (tourmaline and tanzanite). Whether they love traditional gifts or their tastes are a little more eccentric, we've rounded up the best eighth anniversary gift ideas for your other half or favorite couple.
In this article:
What Is the Eight-Year Anniversary Gift?
Traditional: Bronze and Pottery
The eighth wedding anniversary gift has traditionally been bronze or pottery. Bronze is formed by combining copper and tin, which are stronger when paired together. Meanwhile, pottery is crafted with soft clay that molds together to form a sturdy foundation. Given their durable nature, both pottery and bronze anniversary gifts are fitting representatives of an eight-year marriage.
Modern: Linen and Lace
Modernists have since adopted lace and linen anniversary gifts to represent eight years of marriage. Though both fabrics are delicate (representing a marriage that still feels new and fresh), they're also long-lasting. So once you're ready to start shopping, remember that both lace and linen anniversary gifts fit the eighth-year anniversary gift theme too.
Bronze and Pottery Wedding Anniversary Gifts
One of the best things about shopping for eight-year anniversary gifts is there are several themes to choose from—whether you go for a traditional gift or a modern one, you're bound to land on a winner. If you're a stickler for tradition, these bronze and pottery gifts will surprise and delight.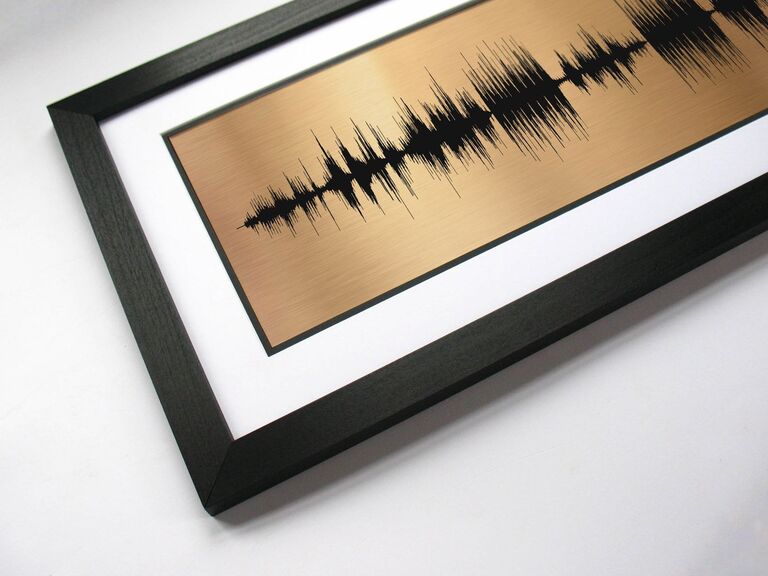 Your first dance song is always going to be one of those special moments you'll both remember forever—and this bronze anniversary gift will allow you to place that memory on your wall at home. The soundwaves from your song of choice are fused onto a metal surface and you can personalize it with your wedding date and initials too.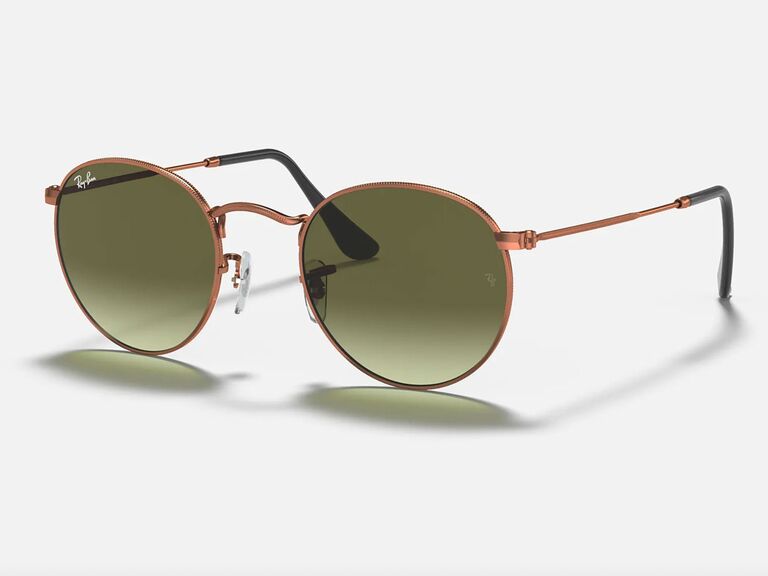 One of the best things about buying anniversary gifts is it gives you the chance to experiment with and interpret the theme in your own way. Case in point: these cool bronze-framed Ray-Bans.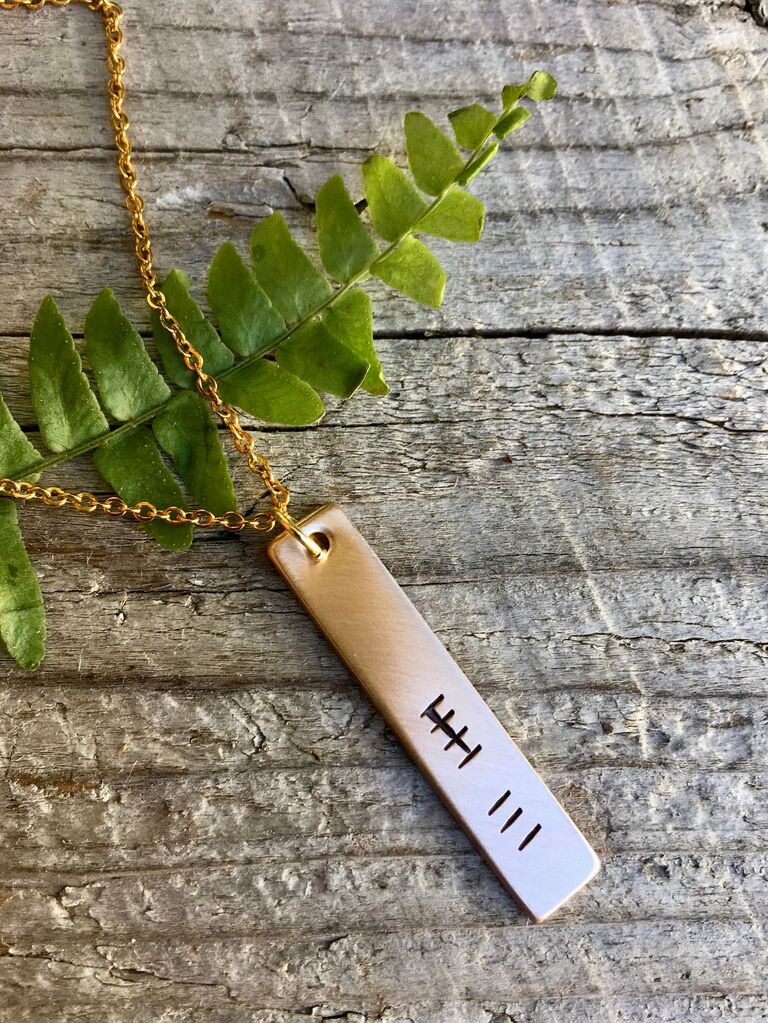 This pretty bronze necklace is hand-stamped with—you guessed it—eight tally marks to represent your eight wonderful years together. The pendant is then linked with a gold-plated chain.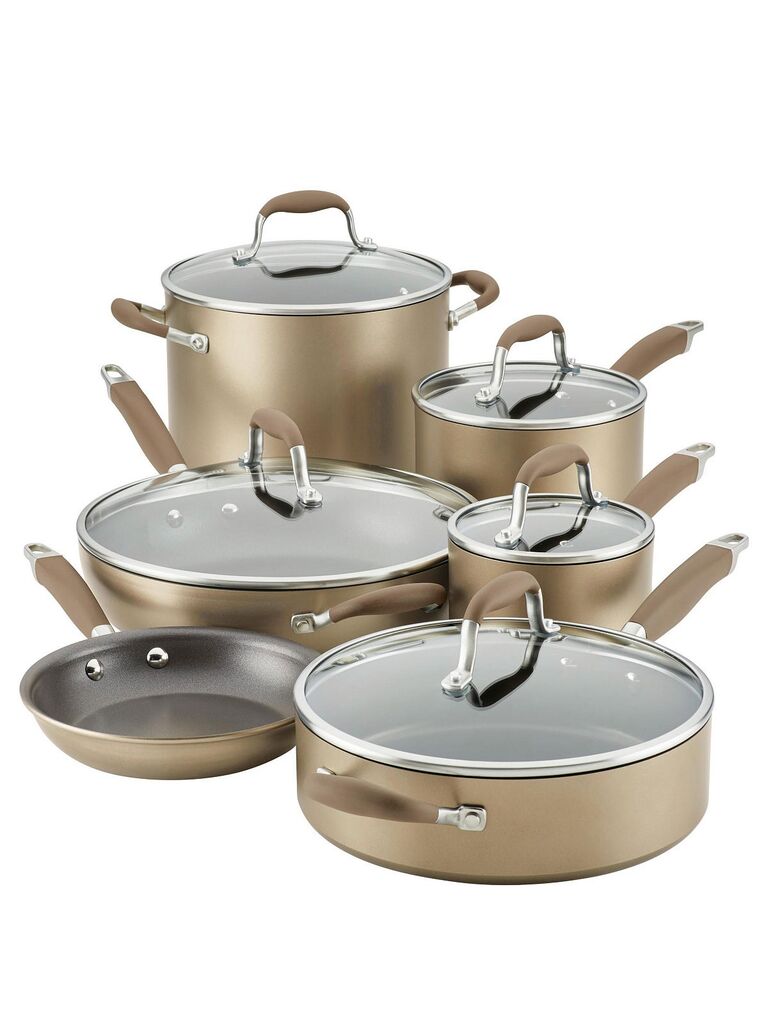 By the time you reach your eighth wedding anniversary, you might want to replace that cookware set you listed on your wedding registry. This 11-piece, non-stick set should do the trick—and the neutral bronze hue will look good in every kitchen.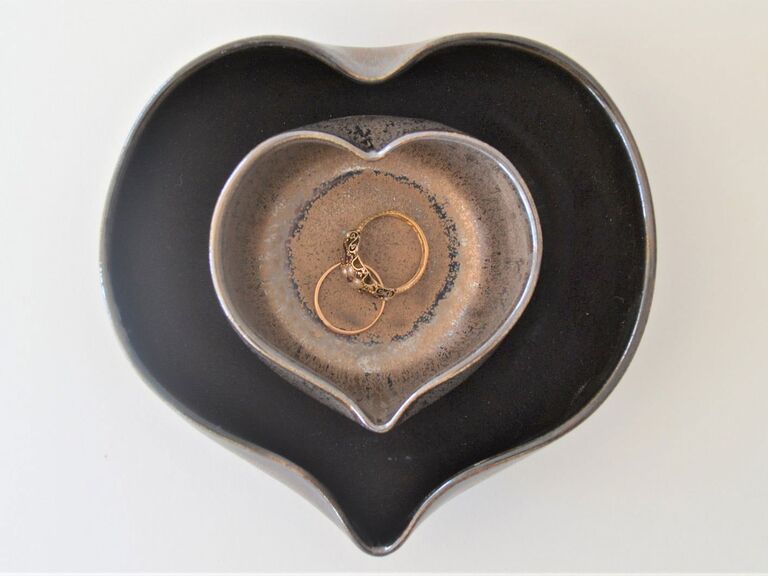 Can't decide between a bronze or pottery gift? Luckily, you don't have to. These chic bronze pottery dishes combine both traditions in one.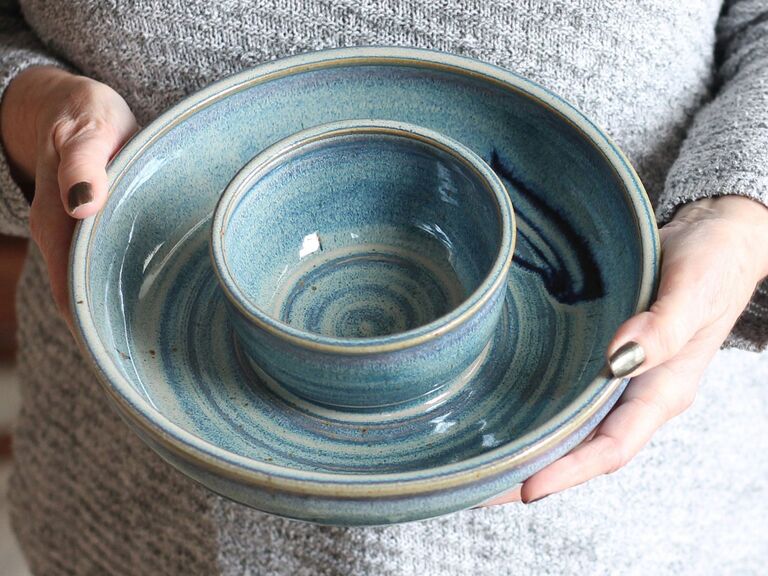 Pottery gifts for the eighth anniversary are a no-brainer. As well as adhering to traditions, they make a welcome addition to any kitchen—and this chip 'n' dip bowl is the ultimate movie companion.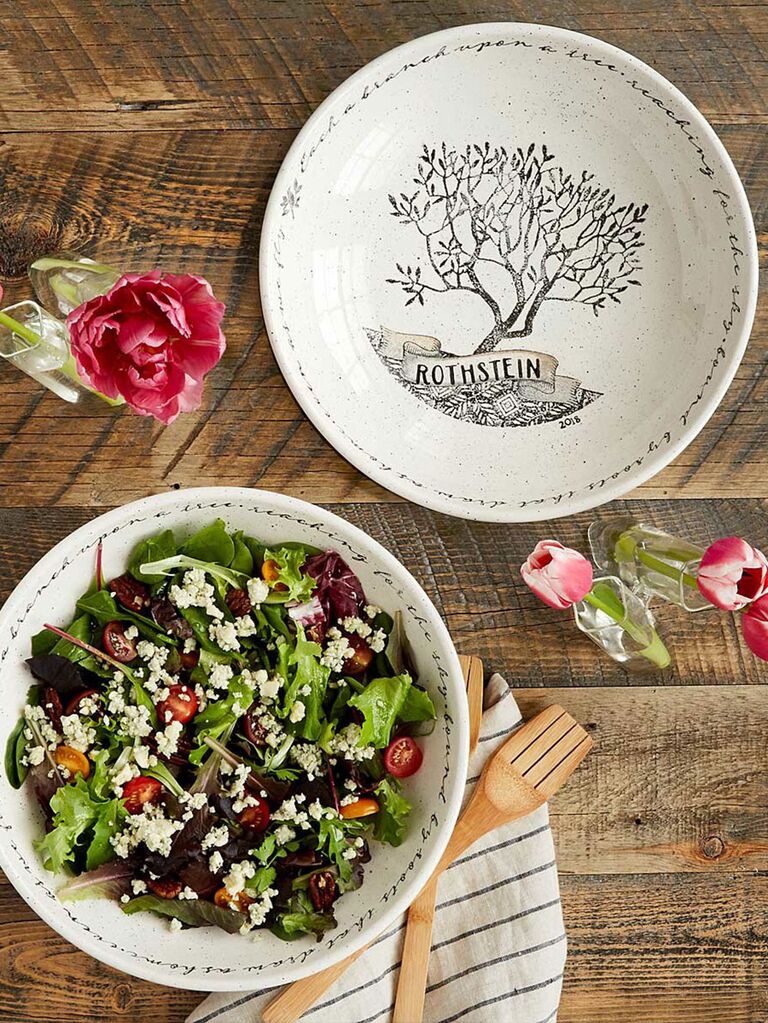 Personalized pottery is a smart choice for an eighth anniversary gift, and we recommend this handmade family tree bowl from artist Sheree Burlington. The bowls are made in Italy then hand-painted in New Hampshire. The result? A serving bowl so pretty they'll want to hang it on their wall.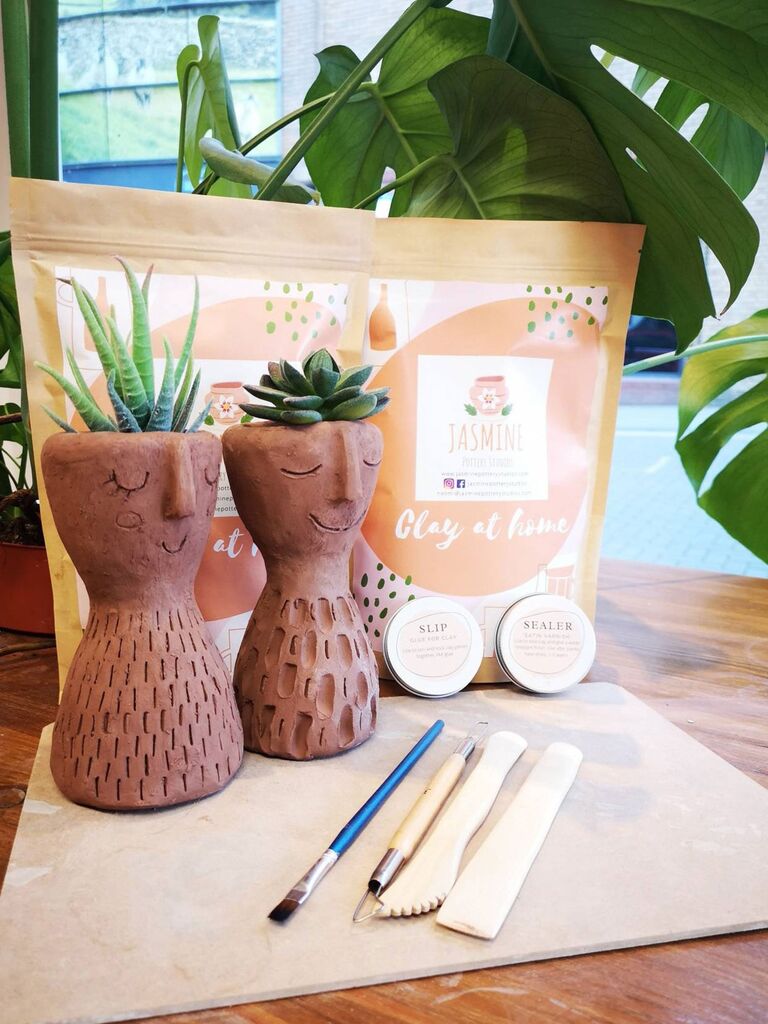 An eight-year anniversary gift for your husband or wife that doubles as a date night idea? Yep, this clay pottery kit—which makes two plant pots—is a winner.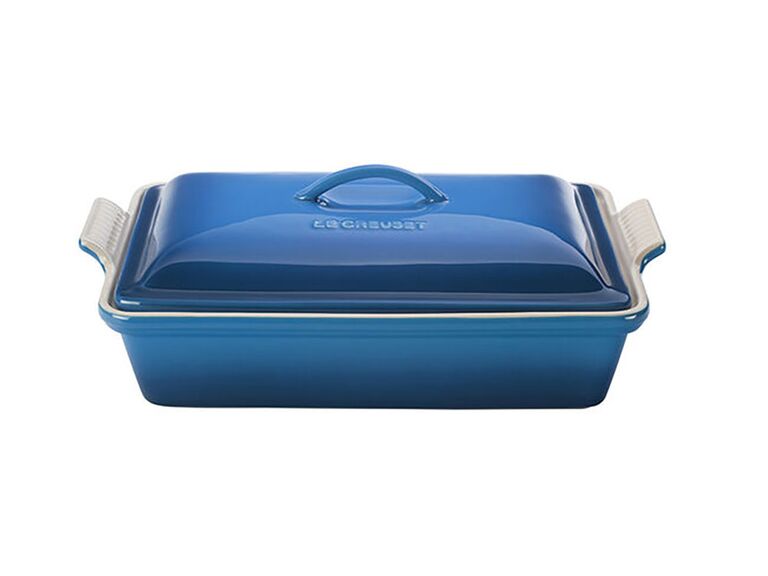 You can never go wrong with Le Creuset: Its luxe cookware comes in so many fun shades. If you're looking for an eighth wedding anniversary gift that combines tradition with an eighth anniversary color, this casserole dish comes in a tanzanite-esque hue.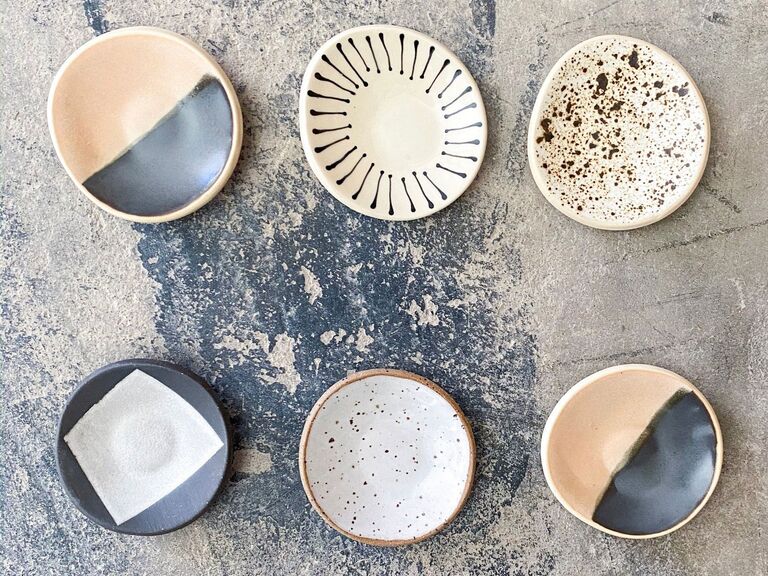 Wedding anniversary gifts shouldn't have to break the bank. If you're after a budget gift that adheres to tradition and is still super cute, this ring (or watch or key) dish is a thoughtful option for under $15.

Linen and Lace Wedding Anniversary Gifts
For the modernists among us, linen and lace are two of our favorite fabrics—but they shouldn't just be limited to clothing. Read on for our top picks for a modern eighth anniversary gift, including a candle, bedding and even whiskey glasses.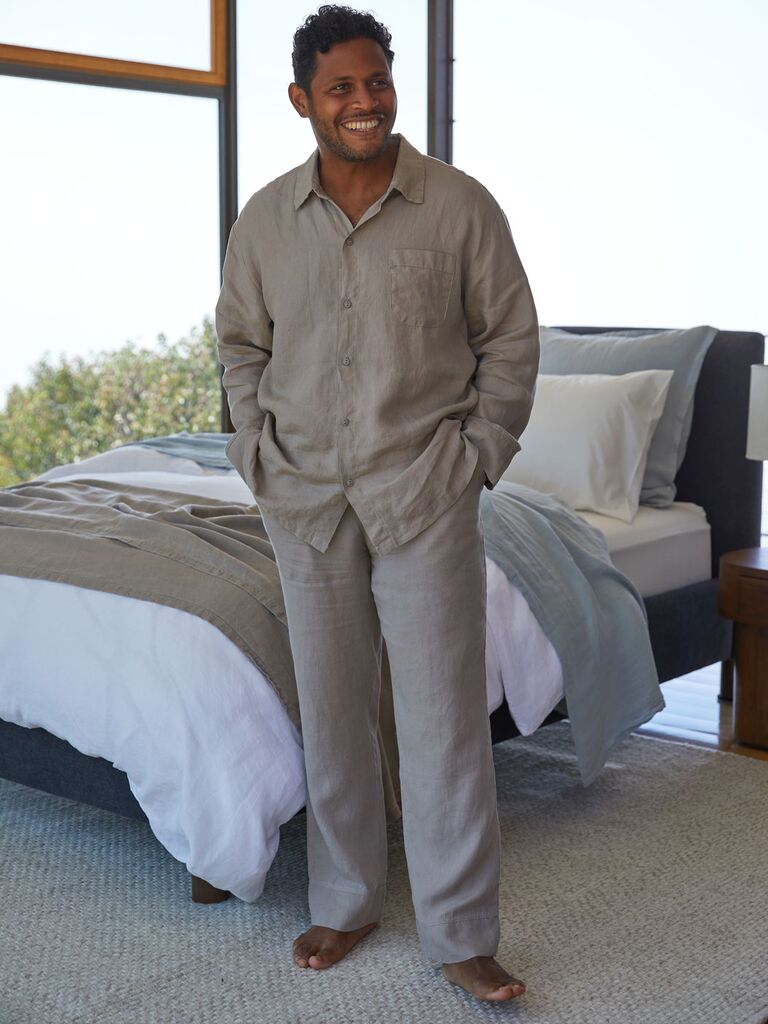 Linen is one of the best fabrics to wear to keep your body cool. This linen lounge shirt from Parachute makes a lovely eight-year anniversary gift (and you can buy the matching pants here to complete the look).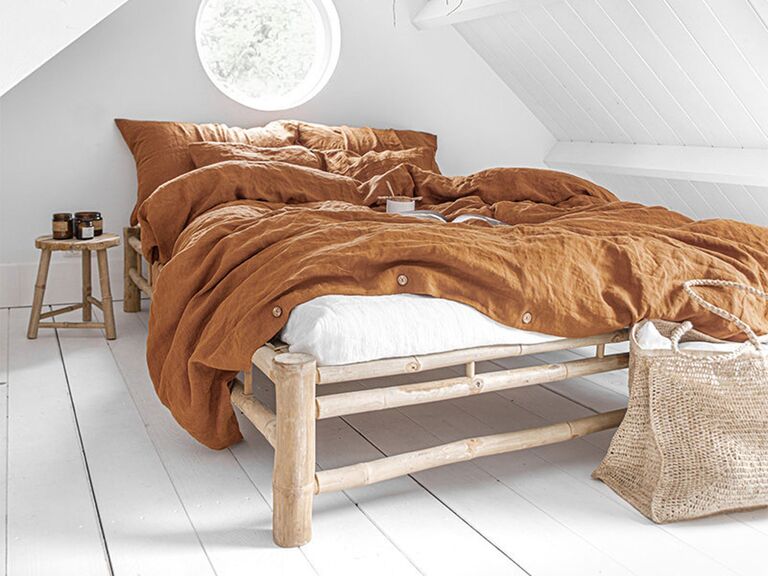 How elegant is this cinnamon-hued linen bedding set? We're officially obsessed. Made from European flax and stonewashed for extra softness, it's an eight-year wedding anniversary gift you'll both enjoy.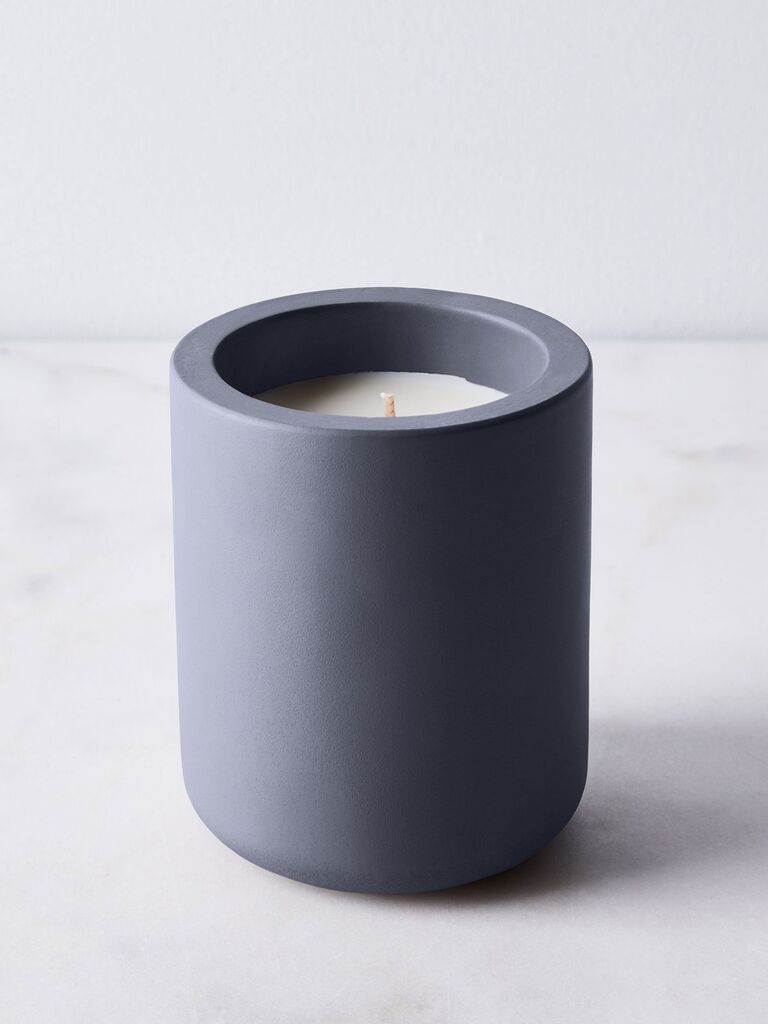 There's something so cozy about the scent of freshly washed linen. This linen-scented candle is a fun interpretation of the modern eighth anniversary theme (and it looks super chic too).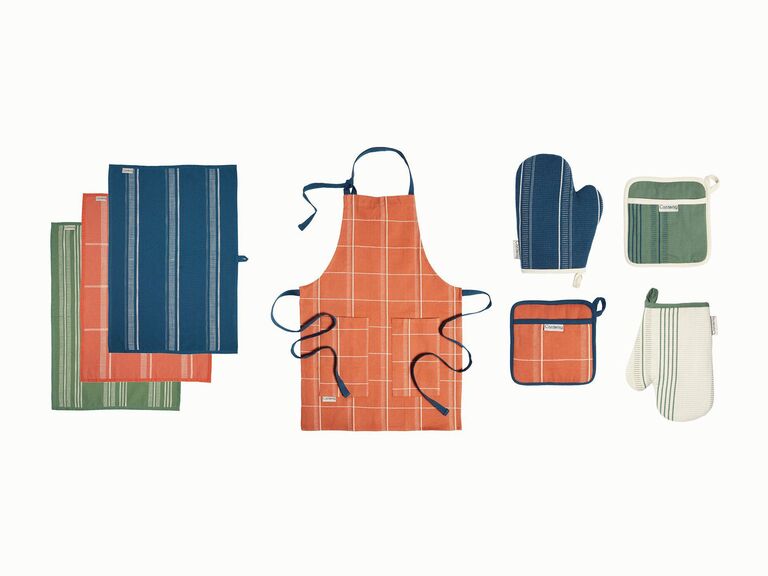 Whether your partner is a massive foodie or simply loves to cook, this linens set from Caraway is a smart upgrade for the kitchen. As well as the linen apron, it comes with tea towels, oven mitts and pot holders.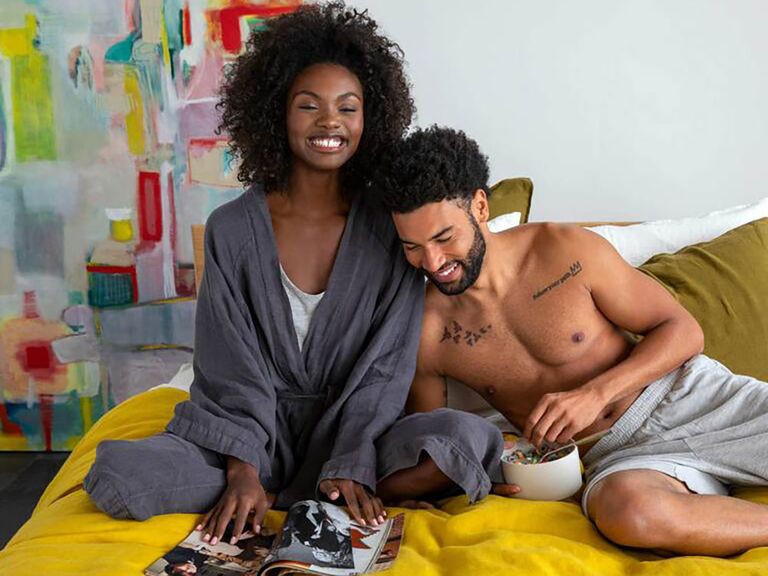 A linen robe is essential for those lazy summer Sundays—and it makes a great eighth anniversary gift for him or her too. This one from Brooklinen is made from Belgian and French flax, resulting in a lightweight robe your partner won't want to take off.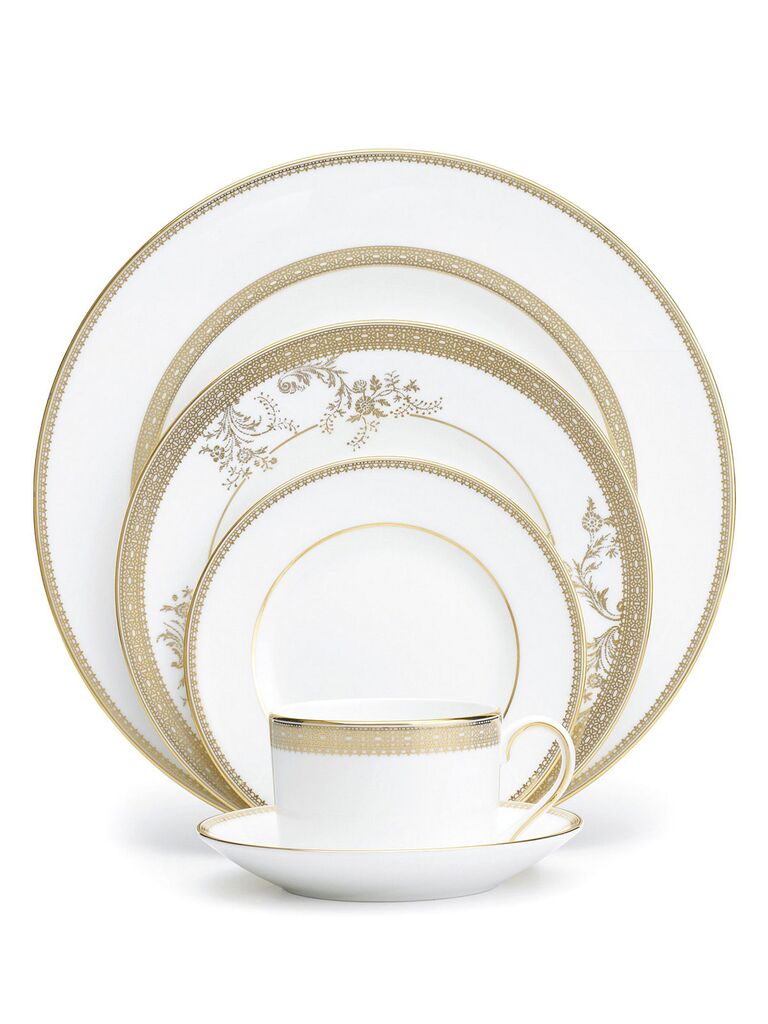 Eight years on, you've probably seen a crack or two appear in your dinnerware. So, it's time for an upgrade. This subtle gold lace set from Vera Wang's collaboration with Wedgwood was inspired by the designer's lust-worthy dresses (so dreamy!).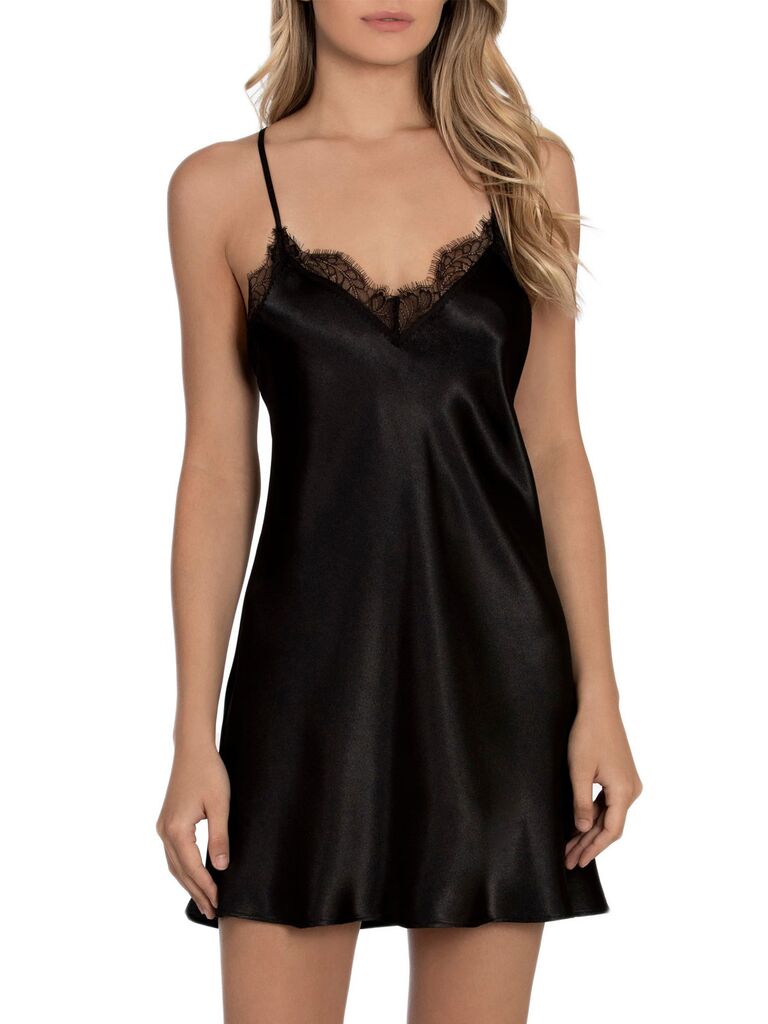 Go for a subtle take on lace with this silky chemise. Not only will it add a bit of spice to the bedroom, but it's comfortable enough for everyday sleepwear too.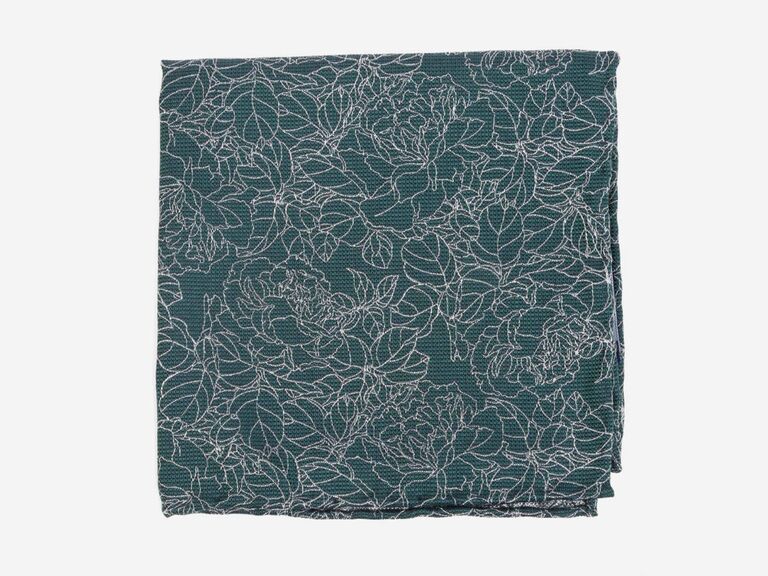 Searching for a creative lace anniversary gift idea? This patterned pocket square is both stylish and practical—plus every time they wear it, they'll think of your anniversary. Too cute.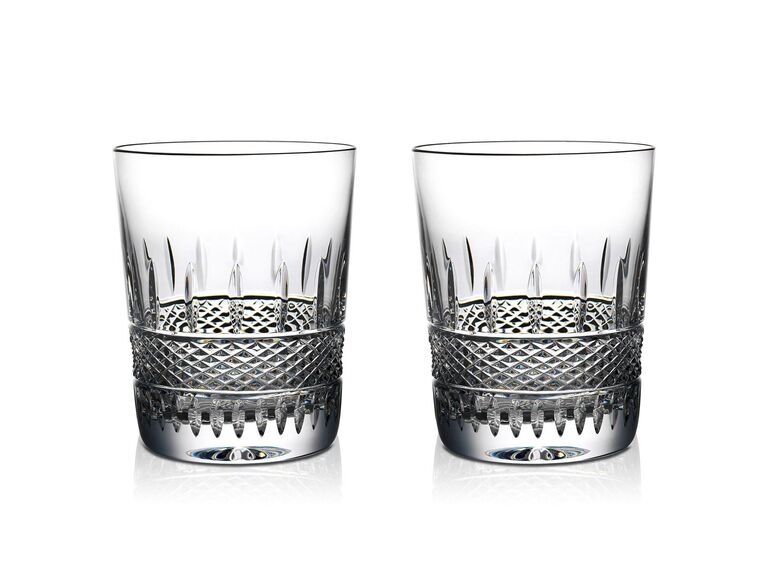 If your partner (or the couple) loves whiskey, this glass set is right up their alley. The intricate diamond cuts echo Irish lace, giving a nod to the modern theme.

For another unique eighth anniversary gift, you can't go past this vintage-style lace necklace. The lace can be personalized to the color of your choice and you can add a small gold initial charm to finish it off.

Alternative Eight-Year Anniversary Gifts
Not one for sticking to traditions? No problem. We've rounded up some more fun and thoughtful gifts for your partner or the happy couple.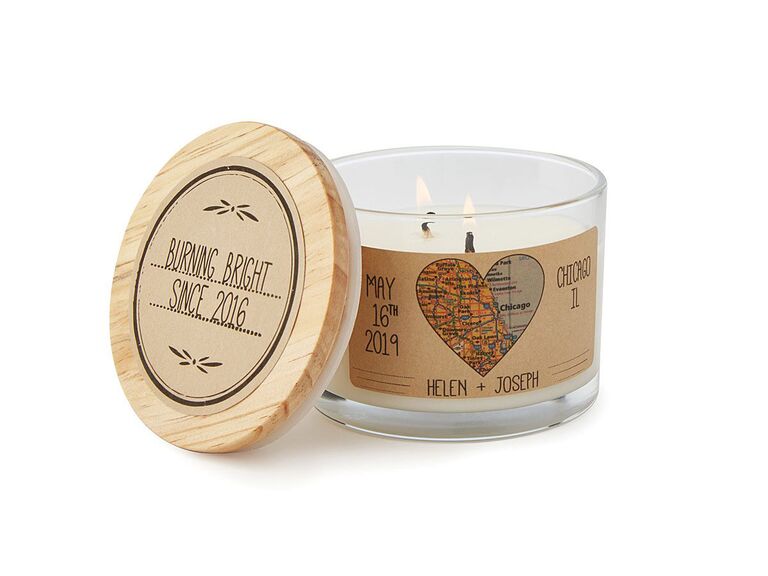 A personalized candle that smells as good as it looks? Yep, celebrate your anniversary with this champagne-scented candle. You can customize the gift with a map of the city that means the most to both of you.

Time flies when you're having fun—that would explain how quickly those eight years have passed, right? Gift your spouse a classic watch as a nod to the time you've spent together so far—and the time that's yet to come.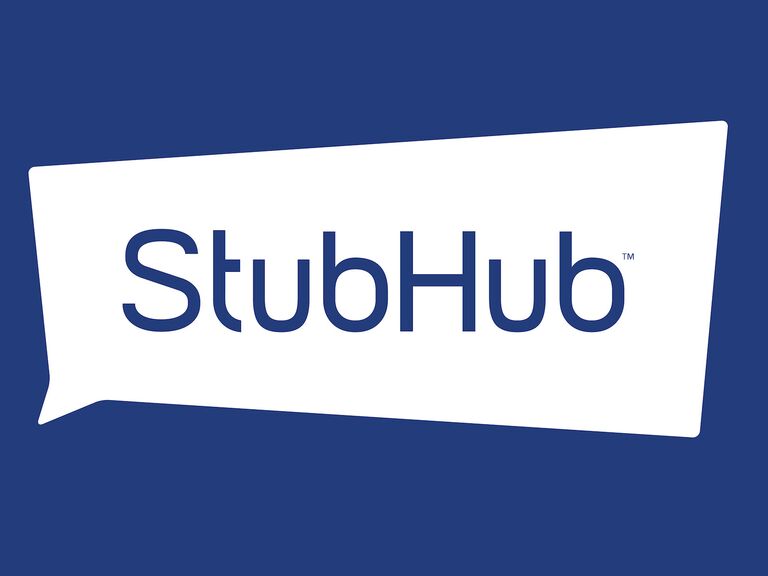 Experiences are oftentimes more meaningful than material goods. Get them a gift card to a ticket retailer like StubHub, so you can enjoy seeing your favorite band or sports team together.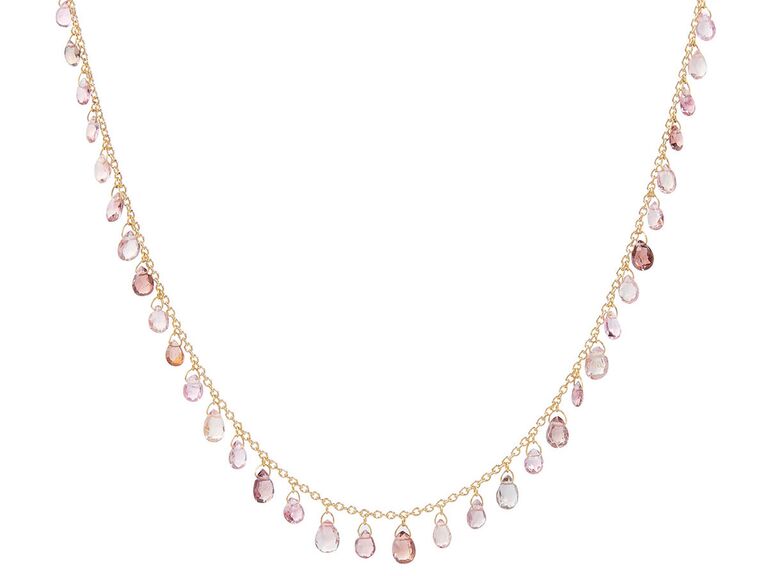 Looking for an extra-special eight-year anniversary gift? This gold necklace with pretty dewdrop tourmalines (one of the eighth anniversary gemstones) will make a gorgeous addition to your partner's jewelry collection.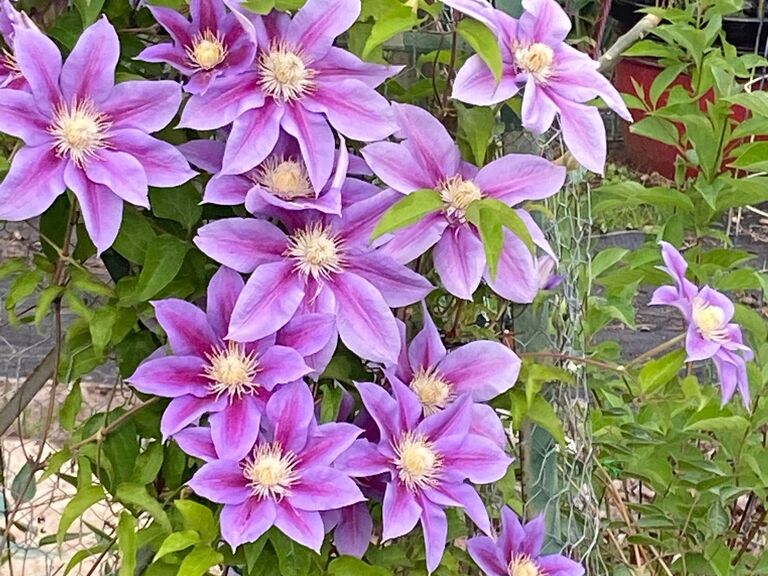 Clematis is one of two blooms often associated with an eighth anniversary (lilac being the other). It's thought to represent mental strength and the linking of two minds—particularly poignant for those who have passed the seven-year itch. Bonus: You can get these seeds for under $5.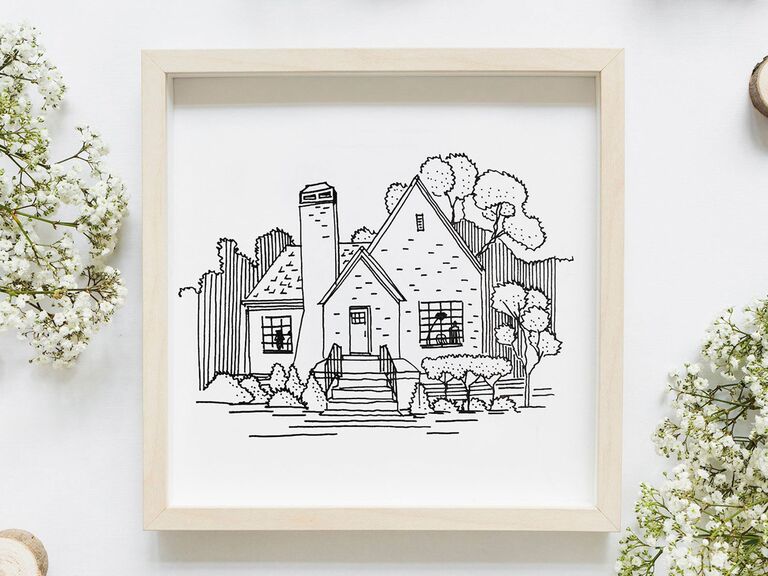 Eight-year anniversary gifts don't come much more sentimental than a custom line drawing of the home a couple shares. The artist will send you a digital download so you can have it professionally printed and framed.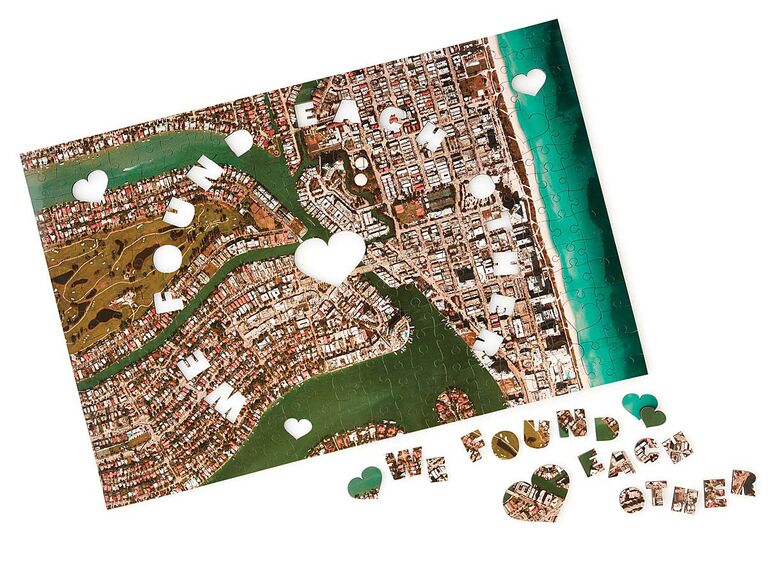 Whether you met at a coffee shop in your hometown or backpacking through Thailand, the place you first locked eyes with your love will always be special to you. Surprise them with this thoughtful gift: a one-of-a-kind puzzle customized with an aerial view of where you met.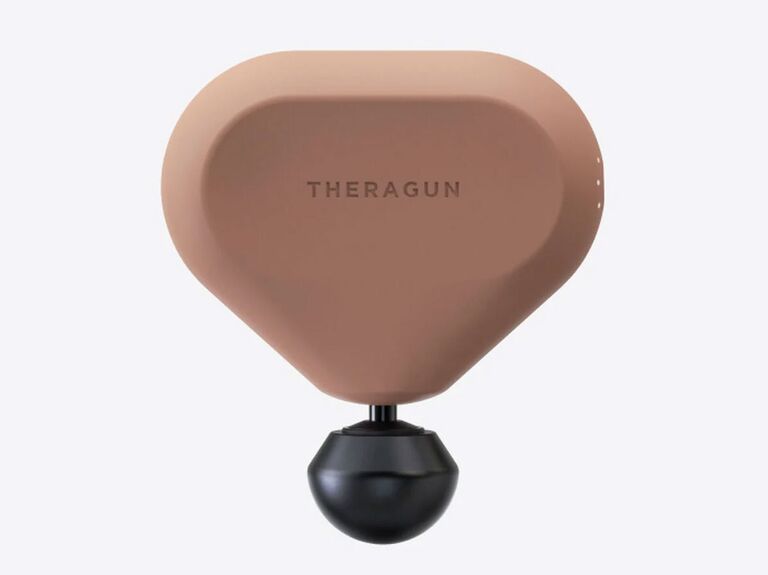 There's nothing more relaxing than a deep-tissue massage—but they often come at a high price. This mini Theragun massager will allow your partner to iron out their aches and pains whenever they need to (and the bronze-like hue is a sweet nod to tradition).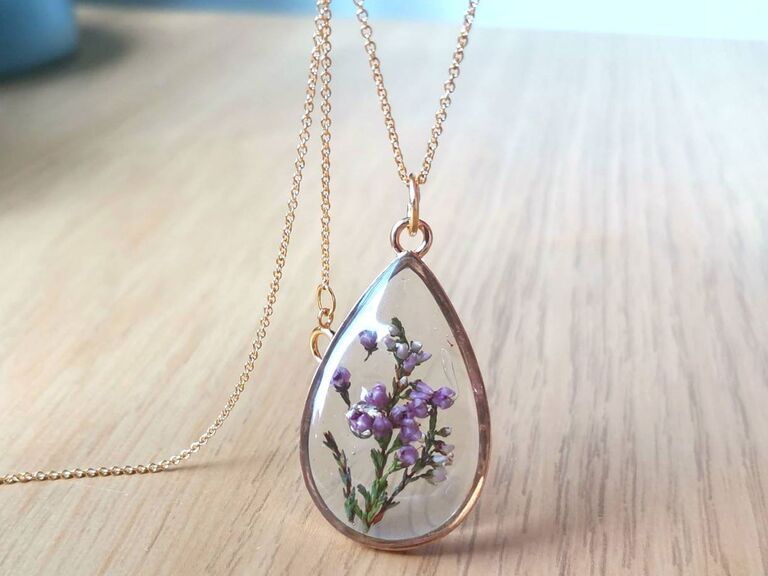 As the second flower linked to the eight-year anniversary, lilac symbolizes first love and youthfulness. While your partner may not have been your first love, it's likely they have been your greatest love, so show them how much they mean to you with this terrarium-style necklace.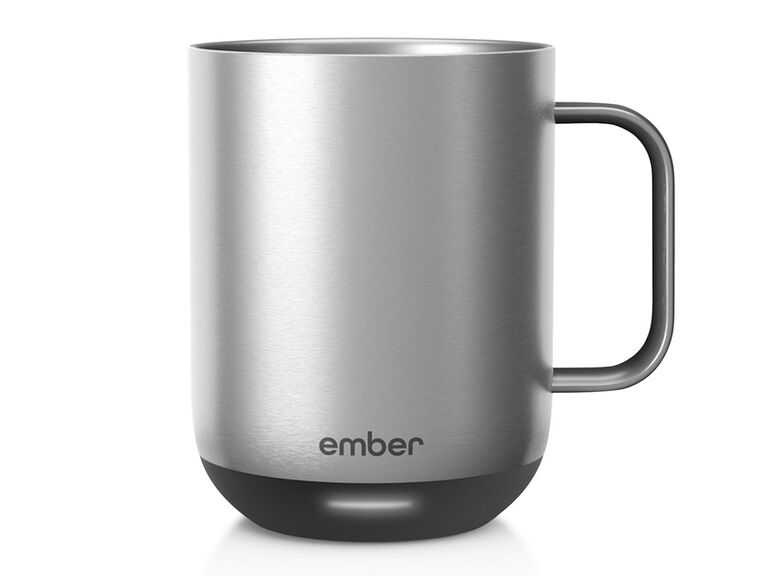 Making a hot drink and then completely forgetting about it is something we're all a bit guilty of—and if your partner is particularly guilty of letting their coffee go cold, they'll love this smart mug. Once you've made them a drink, simply set the desired temperature and it'll stay that warm for an hour and a half (or all day if you perch it on the included charging coaster).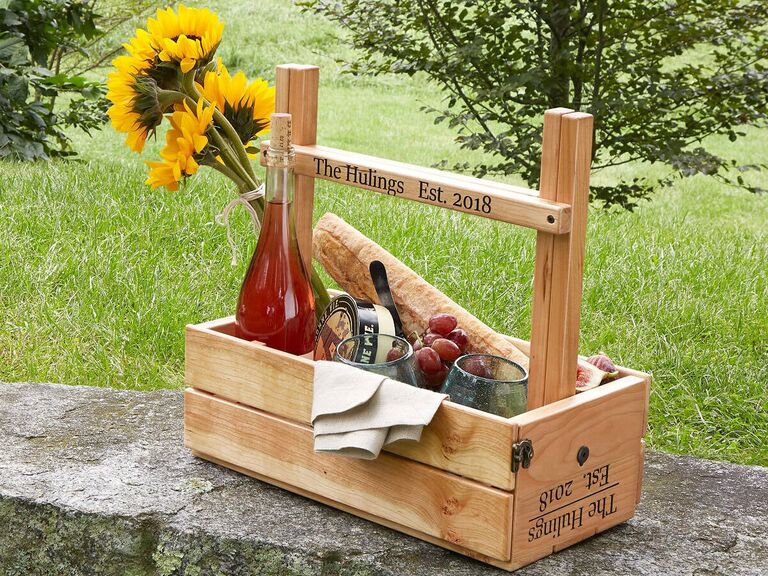 A picnic is such a romantic date idea, and this picnic basket is as pretty as it is practical. Once you've carried your vino and cheese selection to your favorite spot, the customizable basket can be turned into a small table to pop your goods on—win!