Purple Hair For Your Wedding Day? These Brides Did
by Jessica Zaleski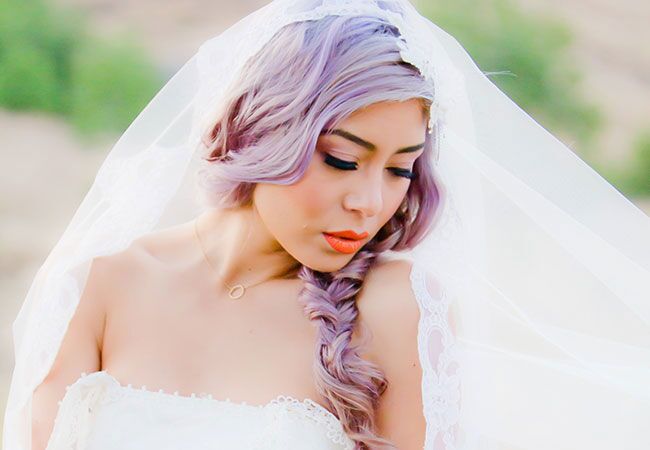 Trisha Alonzo Photography
We're not going to claim that having your hair colored something other than red, brown, black or blonde for your wedding is something that you should do. But we do want to point out that just like every other planning decision you make, the choices you make around your wedding day hair and makeup should totally reflect your personality. And that includes alternative hair colors. Celeb hair colorist Rita Hazan is responsible for Katy Perry's bright and fun hair colors and she recommends experimenting in small doses. "You don't want to go full force," she says. So instead of bright greens, blues and hot pinks, Rita recommends more of a pastel — like lilac or rose gold — for wedding hair. And instead of coloring all your hair, she suggests trying pastel tips or even a hint of color underneath. Our biggest piece of advice: Don't wait until the month before to try the trend. Start experimenting at least six months away from your wedding. Try a temporary spray-in hair color so that you can always wash it out if you don't love it. Below, four daring brides who owned the trend.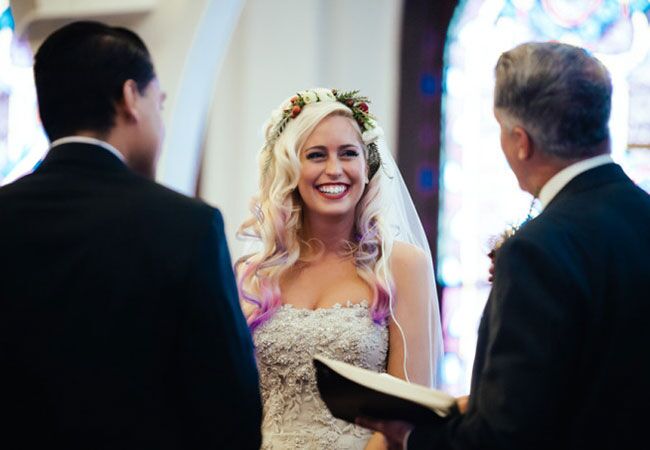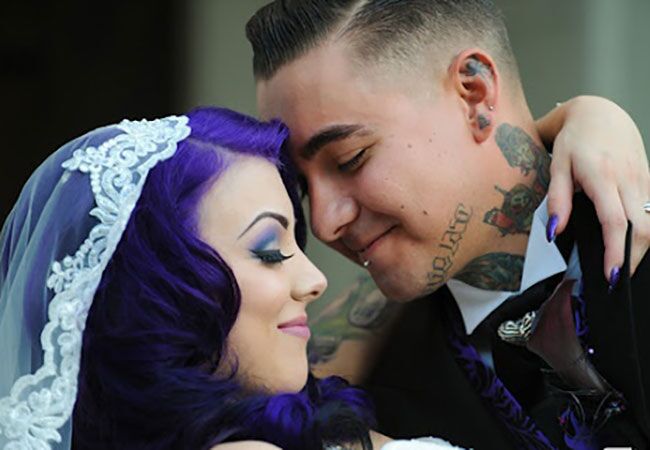 Michelle Johnson Photography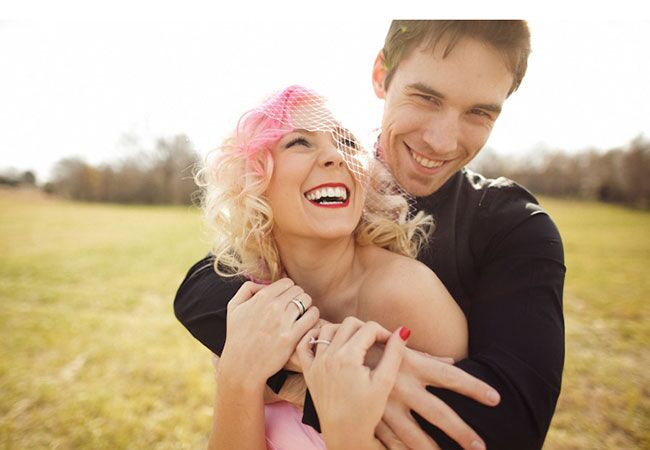 Want more? Right here!
> Who needs an updo? Five gorgeous ways to wear your hair down
>What perfume are you wearing? 11 brides share their scents