7 Romantic Bedroom Decor Ideas & Mood-Setting Must-Haves
Who knew wall paint could get you in the mood?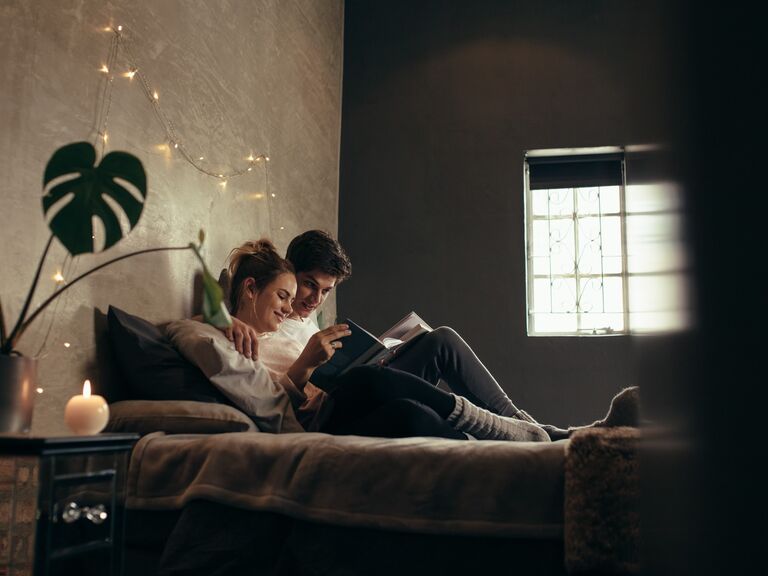 Photo: jacoblund / iStock / Getty Images
We have included third party products to help you navigate and enjoy life's biggest moments. Purchases made through links on this page may earn us a commission.
Your primary bedroom isn't just a place to rest weary heads or curl up with a great book, you know: It's a legit sanctuary for you and your partner to unwind together, foster a little romance and, yeah, get busy. Incorporating romantic bedroom ideas can quickly take your space from "meh" to one that inspires more love, passion and closeness. Who knew wall paint could get you in the mood?
By adding elements of sensuality and serenity, romantic bedroom decor (think soft, muted hues and dramatic, billowy curtains) can help create the opportunity for intimacy and relaxation. From the perfect paint color to to seductive scents, we asked interior designers to share their best romantic bedroom ideas. Shop all these mood-setting must-haves below.
1. Paint Your Bedroom a Romantic Hue
One of the quickest ways to refresh your space and make it feel more intimate is to paint it a romantic bedroom color. Keep it modern with a creamy neutral like beige, taupe or a warm shade of gray.
Alternatively, opt for a relaxing tone that soothes the mind via lavender, a muted pink or soft blue. For romantic primary bedroom paint colors that really make a statement, consider a deep burgundy, moody charcoal, dreamy dark blue or a champagne-inspired gold.
Benjamin Moore Soft Chamois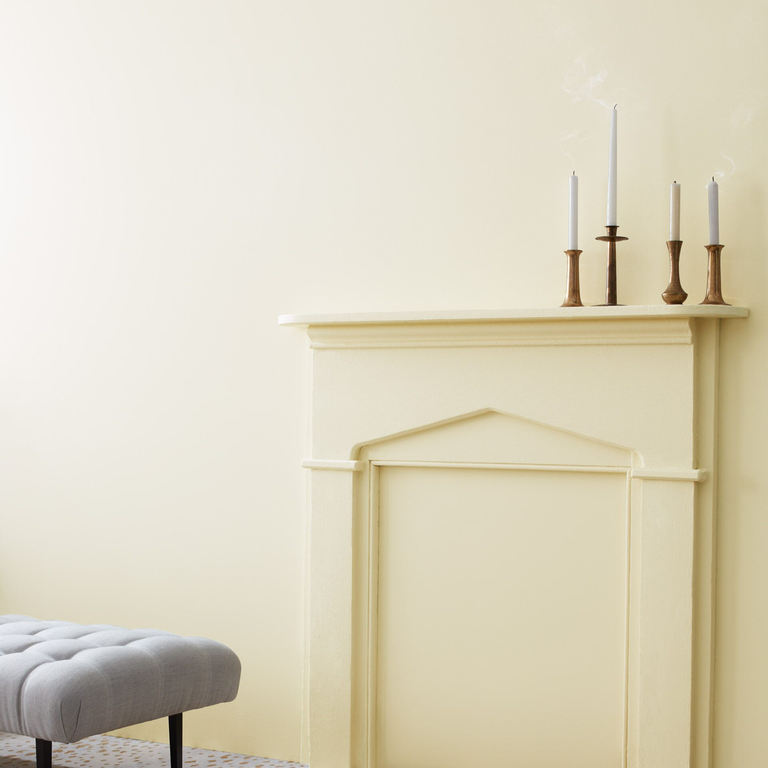 This soothing off-white leans a bit warm, making it a perfect shade for couples who want a true neutral that still feels cozy.
Clare Paint Meet Cute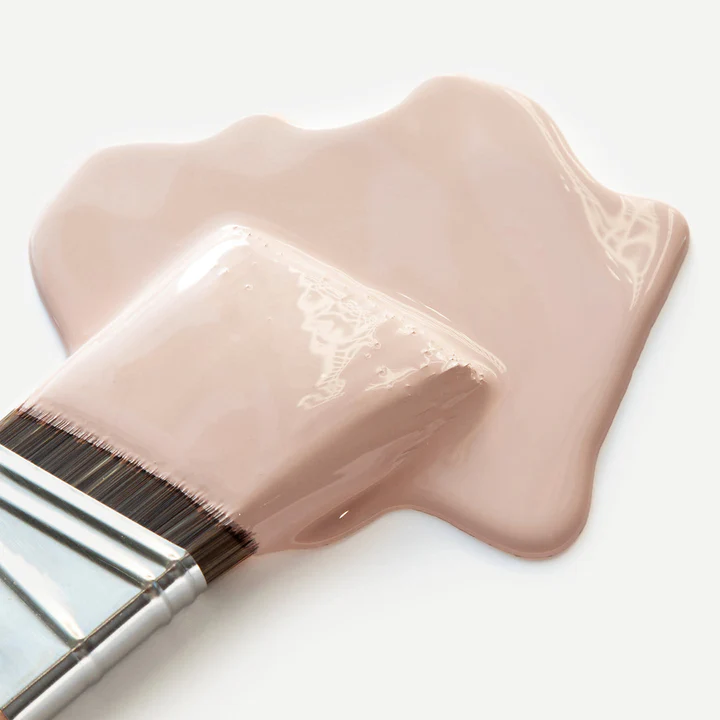 Aptly named, this muted, mid-toned rosy color is soft, warm and just the right amount of pink.
Benjamin Moore Smoke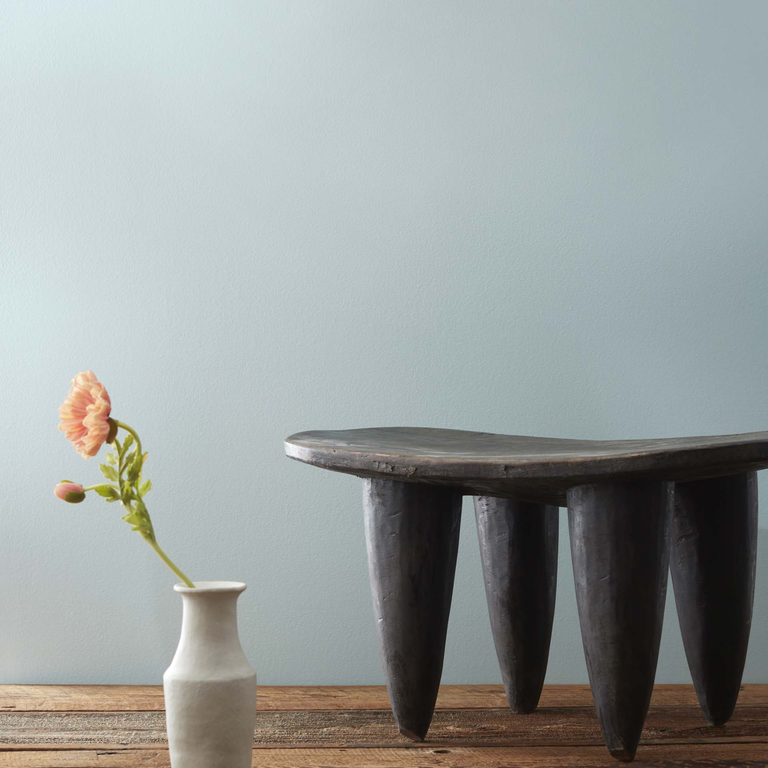 For spa vibes, dip your paint roller into this gray-blue paint from Benjamin Moore. It's a versatile gray that's softened with serene blue-green undertones.
2. Channel Hotel Vibes with Luxurious Bedding
Those old sheets? They're not doing much of anything for your sleep or your romance. Swap them out for something you'll both look forward to slipping into, and add some fresh bedding and pillows while you're at it.
"Everyone loves going to a hotel for a good bed, so why not bring that feeling home and make your bed a luxe and comfortable spot that encourages intimacy?" says interior designer Jason Saft.
He says to follow hotel bed symmetry with two or three accent pillows, noting that nothing's more unsexy than having to remove a huge pile when you're ready to canoodle your boo.
Parachute Sateen Venice Sheet Set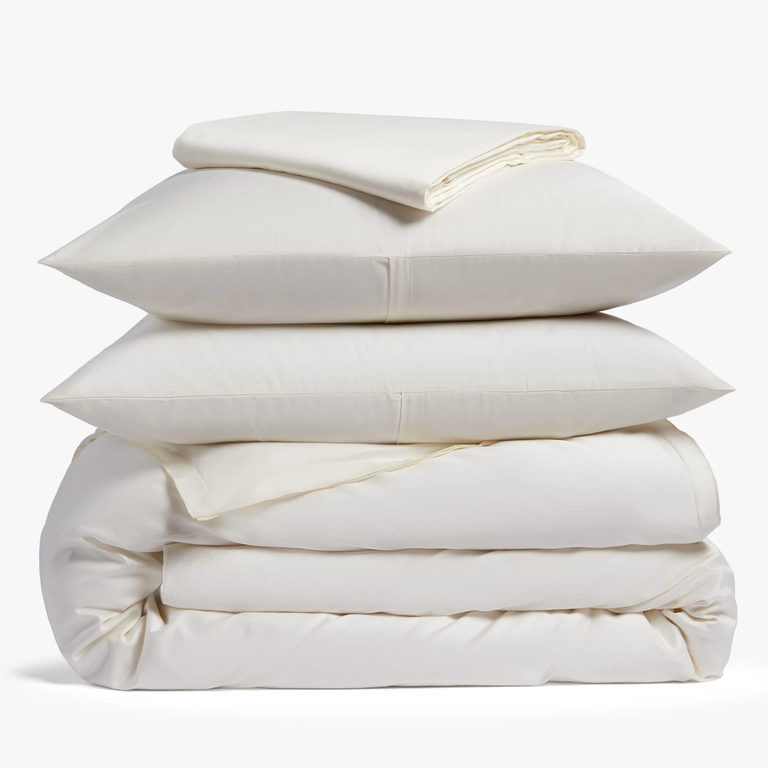 Parachute's premium Sateen Venice Set—used in lots of hotels—includes a fitted sheet, pillowcase set and duvet cover. It's available in a range of muted neutrals that'll complement any romantic bedroom decor scheme.
Sunday Citizen Snug Comforter
You'll stay cozy and snug with this comforter from Sunday Citizen, which features an "ethereally soft" cloud-like design and comes in a range of hues. (You can always switch things up with a duvet.)
Luxe Faux Fur Throw Blanket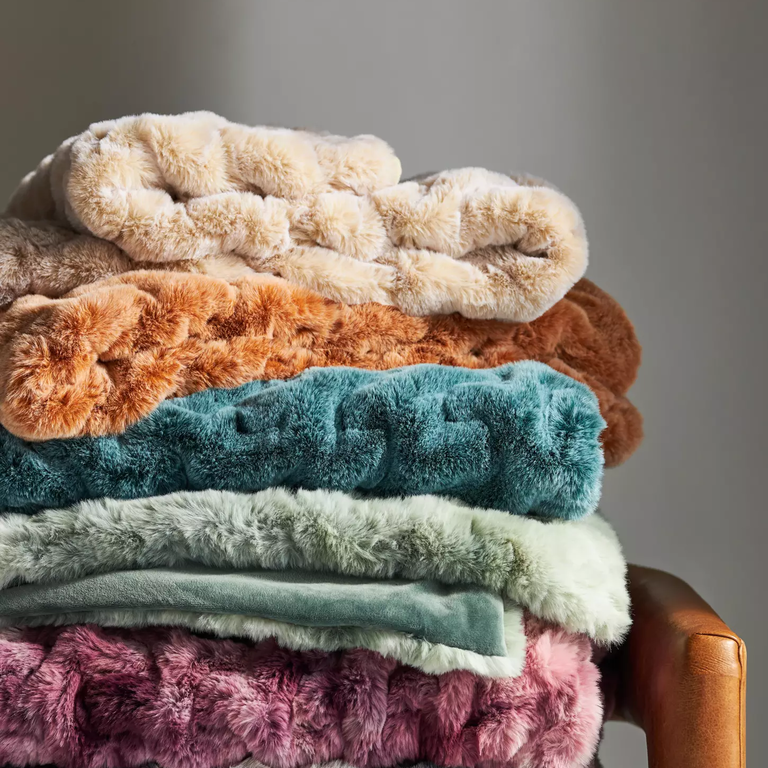 Add to the romance with a throw blanket at the foot of your bed or tossed casually over an accent chair. This iteration is ridiculously soft and cozy and comes in plenty of colors.
3. Infuse a Little Sensuality Via Scent
Scent is one of the most powerful senses, making it an important detail to consider when adding romantic bedroom ideas to your space.
"Think about all of your senses when creating an intentional space that speaks to your love," advises interior designer Heather Fujikawa. "Maybe there is a certain scent that you wore on your wedding day that can be replicated in a candle. Even if you don't light the candle frequently, having it in your space gives off a subtle scent that will bring back that special day and those precious memories."
Glasshouse Fragrances 3-Wick Candle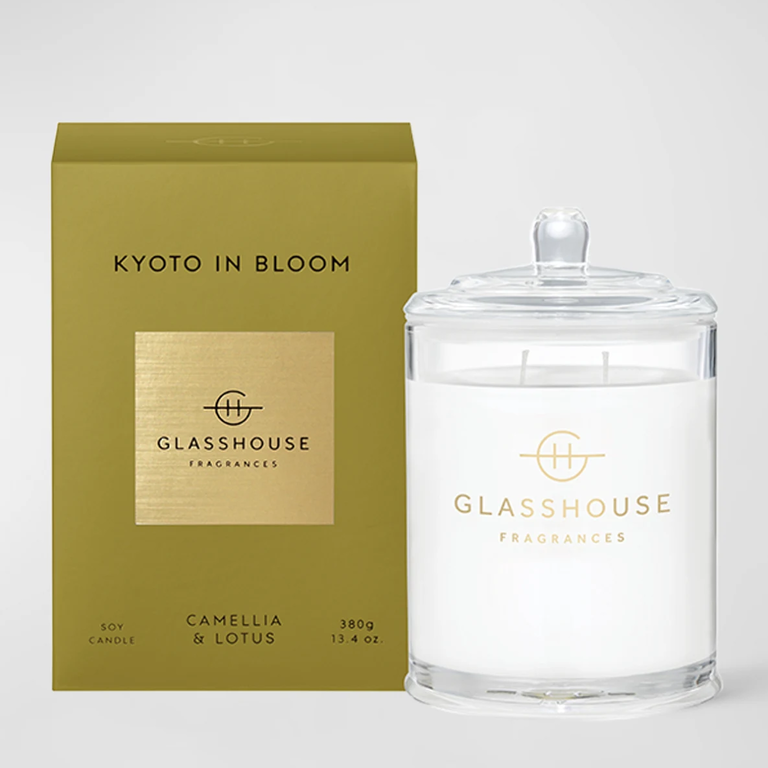 Glasshouse Fragrances makes a series of divinely scented three-wick candles, each inspired by a unique location. For example, there's Kyoto in Bloom, Passion in Positano and Midnight in Milan.
Williams Sonoma Beach House Hand Soap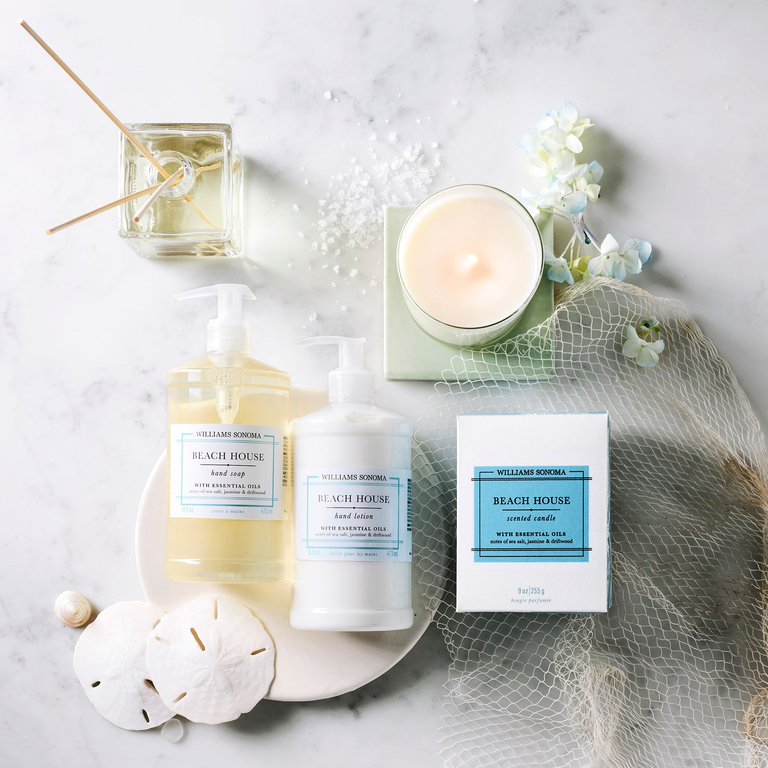 Fujikawa notes that another way to infuse scents into your space is via an elevated hand soap in your primary bathroom. "Here, I like to go with something that reminds me of vacation, such as a sweet coconut and vanilla scent that takes me back to our happy place on the beach," she suggests. Try Williams Sonoma Beach House Hand Soap.
4. Add Depth With Eye-Catching Art
Leave the TV in the living room and instead opt for a piece of statement art—or perhaps even a mural—in your bedroom. "A TV in the bedroom allows others to play the main characters in your bedroom," notes Saft.
He suggests choosing a piece that has meaning or elicits a sense of romance between you both. Maybe it's a piece you found on your travels, an intriguing gallery wall or a mural that makes you feel like you're immersed somewhere special.
Anthropologie Paradise Mural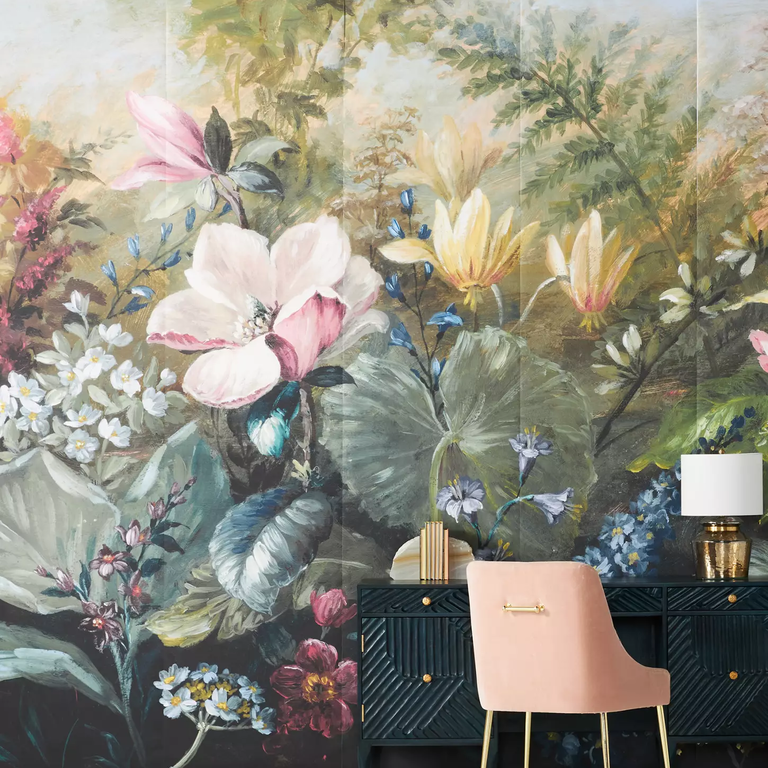 Go big with romantic florals a la this stunning mural from Anthropologie. The lack of repeated design—typical in a lot of wallpaper—creates the illusion of hand-painted art.
Macrame Wall Hanging Tapestry Fiber Wall Art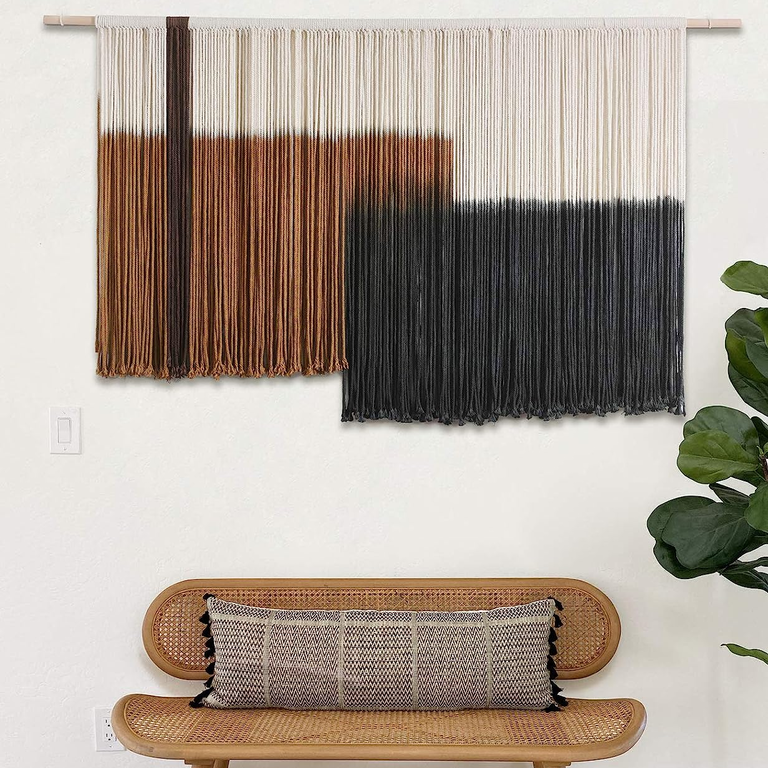 For a more textural experience, add a beautiful macrame piece to one of your walls or above your headboard. This textile clocks in at $60 and feels both lush elevated.
5. Highlight Special Moments Via Photos
Similarly, Fujikawa says one of her favorite romantic bedroom ideas is to highlight memories that brought both of you closer. "I love to look back on some of our favorite moments as a couple," she says. "Not only do photos spark joy, but they also help to bring in that personal touch as everyone's photos are unique and help to tell their story."
Artifact Uprising Gallery Frames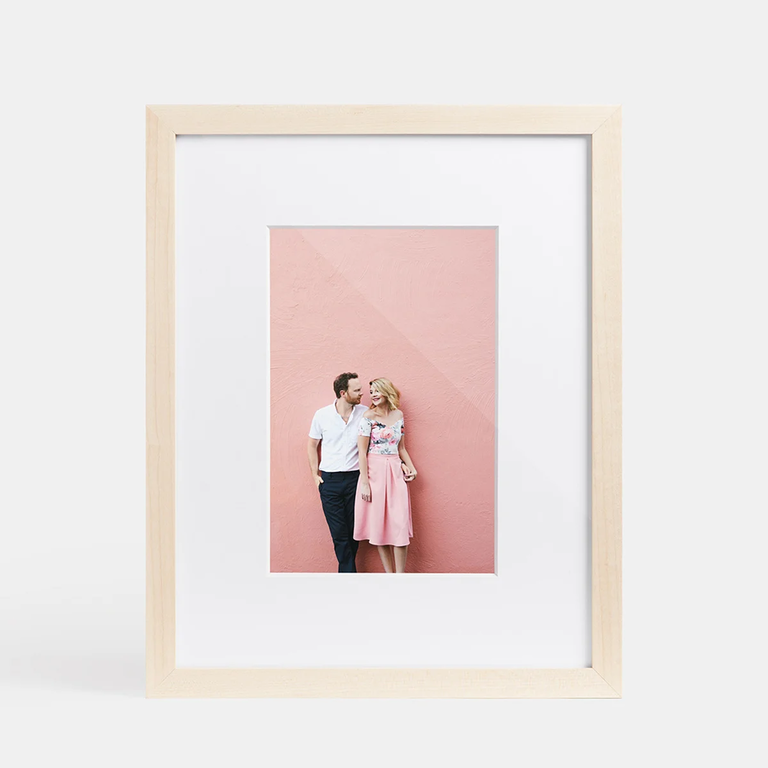 For this romantic bedroom idea for couples, consider creating a custom framed piece with Artifact Uprising. You choose the size and preferred wood tone, then add your art and backing style.
World Market White Marble Standing Frame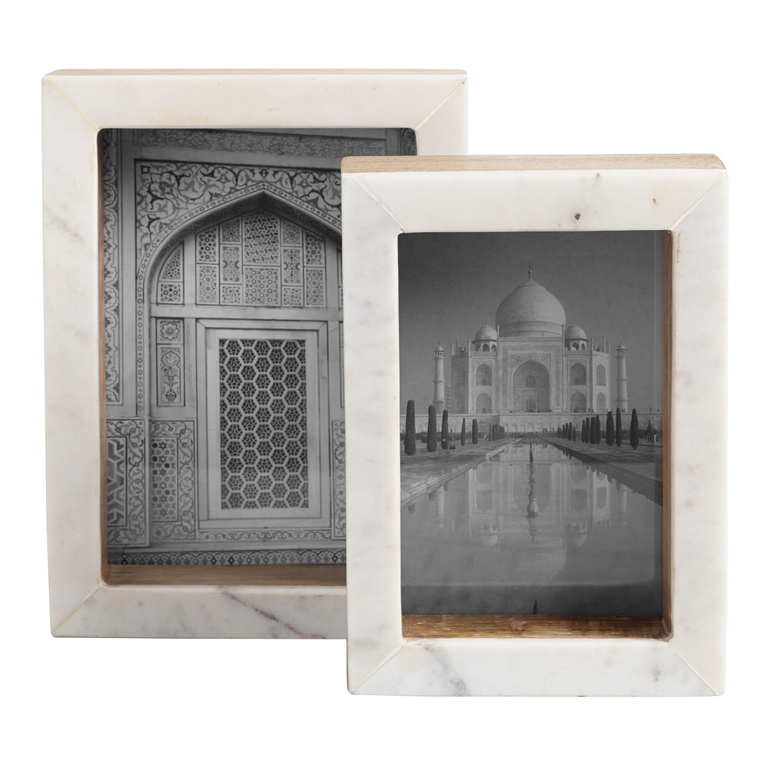 Fujikaway says she loves the idea of placing a frame on a nightstand: "It's a little reminder of your love when you start and end your day," she says. "I typically like to turn photos black and white for a more classic, timeless look." Make it extra romantic via a marble frame!
6. Hang Floor to Ceiling Curtains
Curtains create a sense of privacy, but they're also functional in that they keep the early morning light from interfering with your sleep. Instead of just any old curtains, pick high-quality blackout curtains that are dramatic in length and texture. You'll be surprised at how quickly this romanticizes the space.
100% Blackout Shield Linen Curtains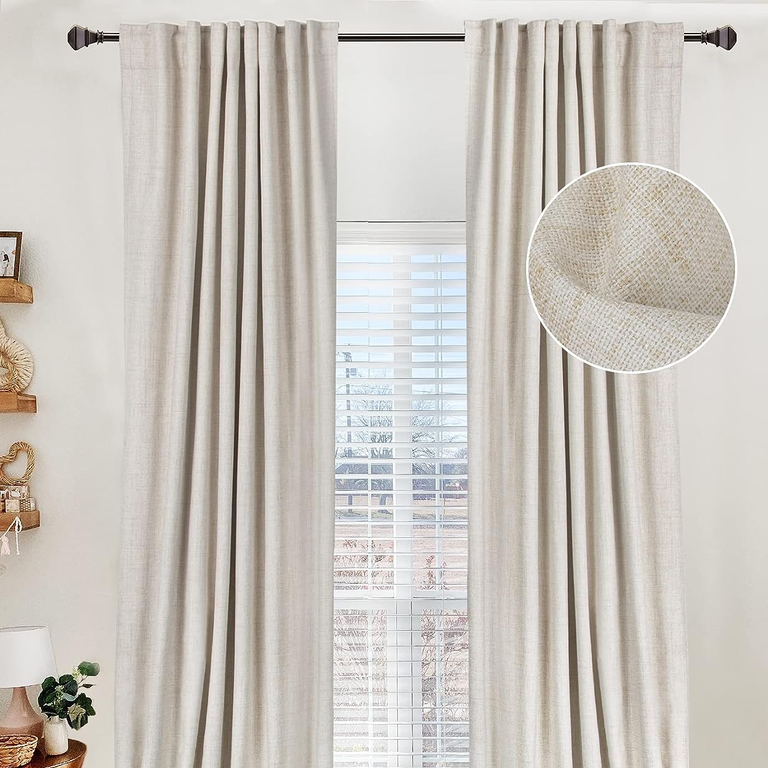 Available in various hues and lengths, these gorgeous curtains feature a luxurious linen on the frontside and a soft rubber backing that keeps the light out.
Miuelee Velvet Curtains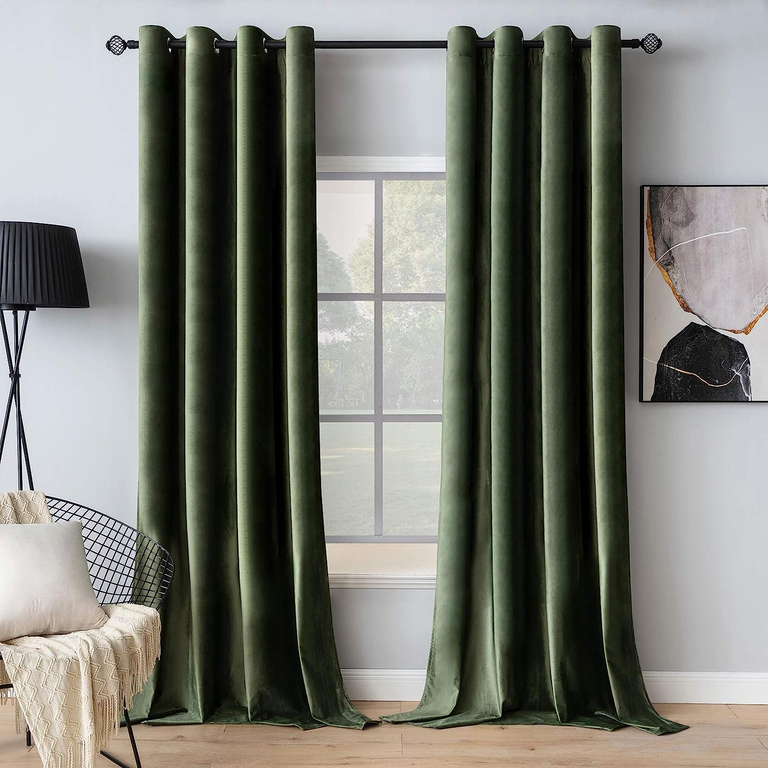 Few textiles say romance quite like velvet. These thick drapes come in 19 colors (including olive green, black, ivory, and blue) and six different sizes.
7. Add Gorgeous Gemstones and Crystals
Infusing crystals into decor is a trending interior design trick said to bring balance, serenity, joy and love. Even if you don't subscribe to their mystical powers, they offer a sense of organic beauty to a space similar to plants (minus the upkeep).
"Get creative when incorporating crystals into your space," encourages Fujikawa. "While you could place a few crystals in a ring dish on your nightstand, you could also use larger crystals as bookends or fill a small jar with a variety of crystals for a decorative look."
West Elm Agate Stone Bookends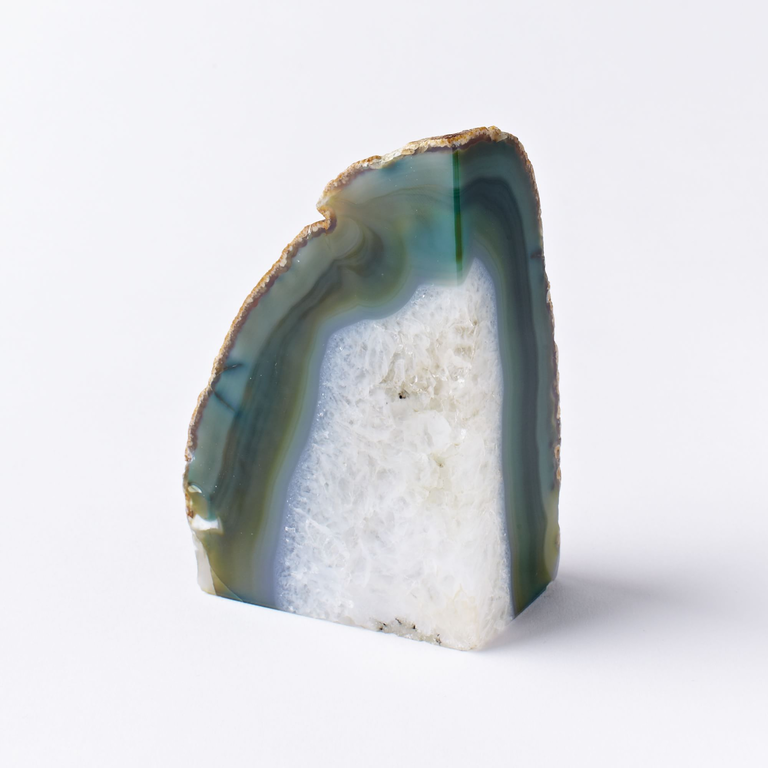 These polished and dyed agate bookends are each unique and lend a hint of earth jewel-tones to bookshelves.
West Elm Natural Stone on Stand Objects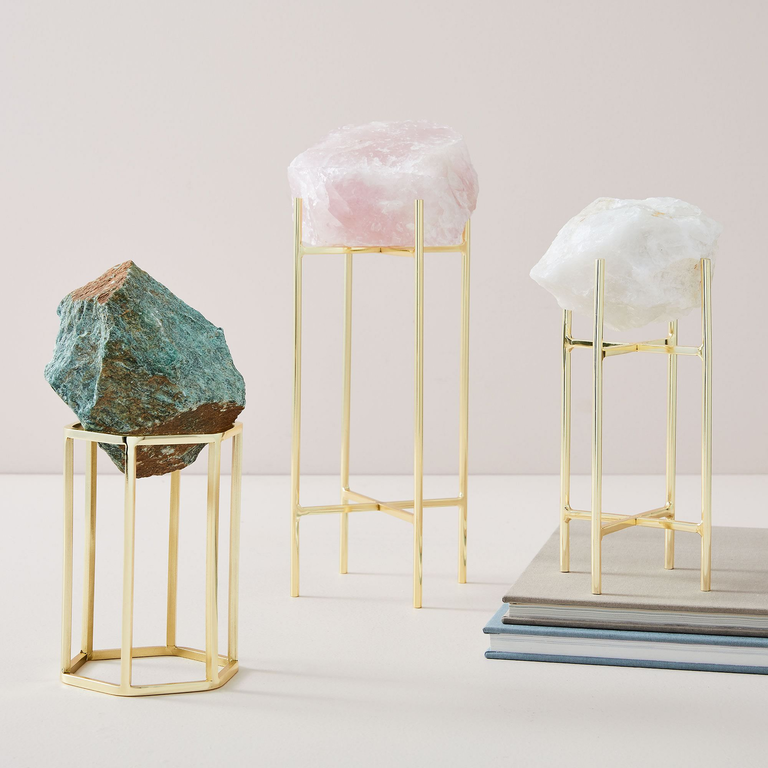 Put beautiful stones on display on a dresser, on nightstand or in the primary bathroom. You can make them the star of the show with this golden frame meant for perching small to medium stones.
Free People Ariana Ost Small Selenite Bowl
Function meets form in this beautiful selenite bowl from Free People. You can use it as a trinket dish on your nightstand, or as a place to house a small crystal collection.