5 Signs Your Wedding Dress Is the One
Is it the dress for you? Run through this checklist to make sure you're sure.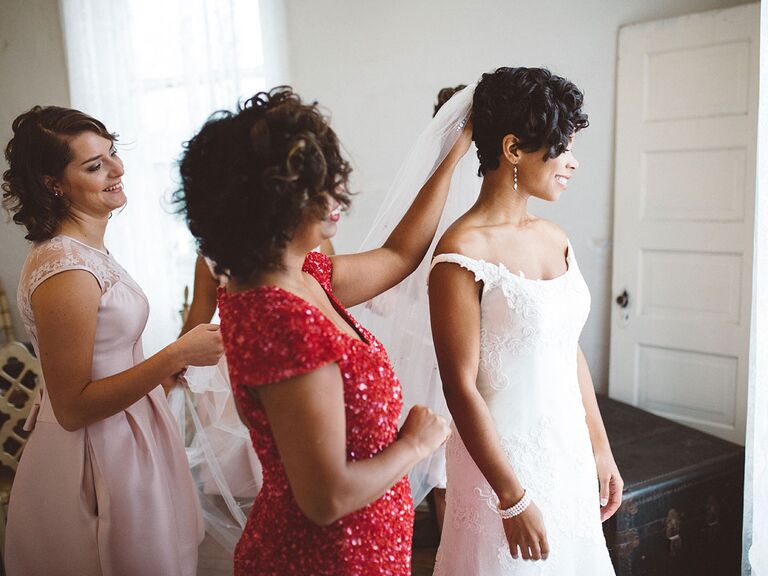 Tim Waters Photography
Not only are wedding dresses expensive, but your dress will likely be one of the most memorable articles of clothing you ever buy. Before you say "I do" to a wedding dress, here's how to know it's really the gown for you.
It's an appropriate style and silhouette for your specific wedding.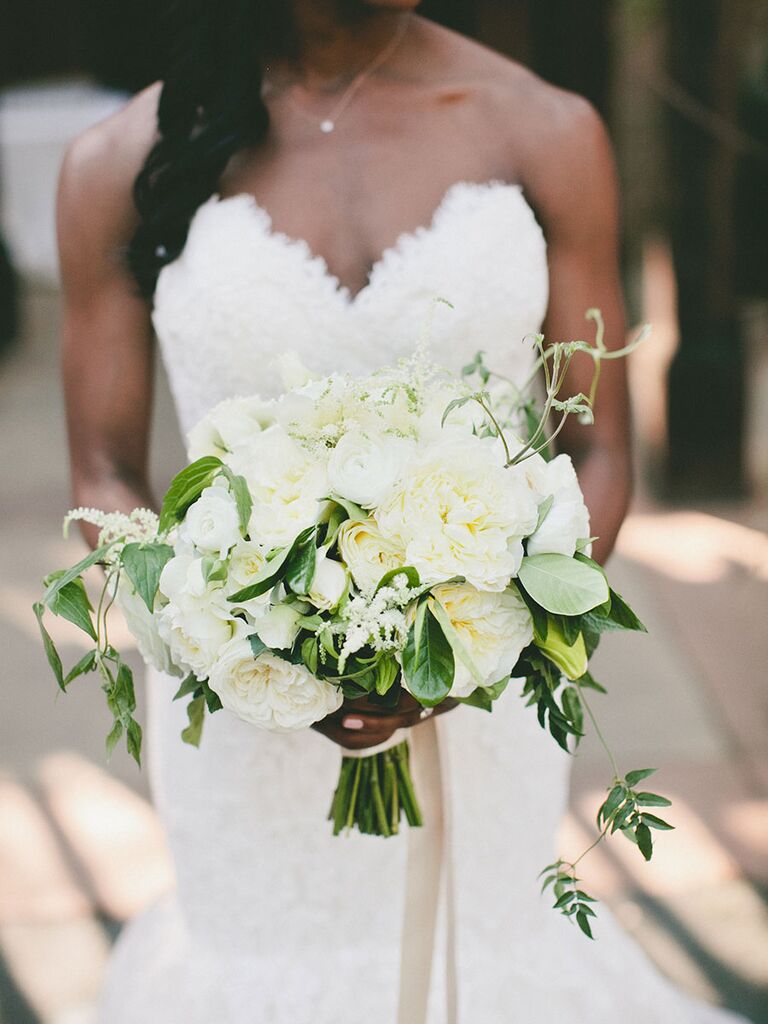 Just because you're obsessed with a certain gown, doesn't necessarily mean it will work with your wedding venue, atmosphere or style. Planning to hit the dance floor for three hours at the reception? Maybe that 20-foot train isn't the best idea. If you're dead set on a daring, plunging V-neck, but your ceremony is in a conservative house of worship, you'll need to be flexible and choose a different look, or get creative about covering up.

You love it based on your own opinion, without the input of others.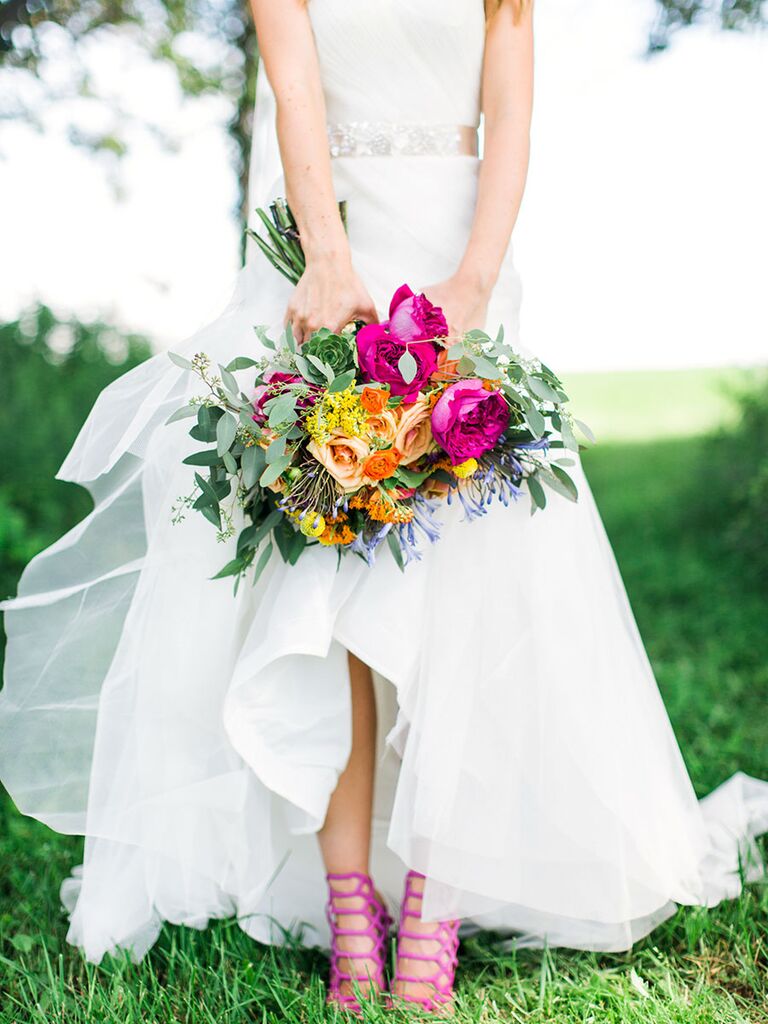 Even if you're sometimes easily influenced or just really respect the opinions of your dress shopping posse, make sure the dress is one you would choose even if you were shopping alone. If you constantly need to be reassured that a dress looks good on you, it's probably a sign to keep looking.

You're buying it for the right reasons.
Similar to the point above, you want to make sure you're not buying the dress for any reason other than the fact that you love it—not because your mom doesn't like another one you had your eye on, or because it's the size and style you aspire to fit into in 8 months, or because the salon is closing soon and you'd rather not come back for a second (or third, or fourth) visit. Don't force it or rush it—make sure it feels right.

You can eat, walk around, dance and enjoy yourself while wearing it.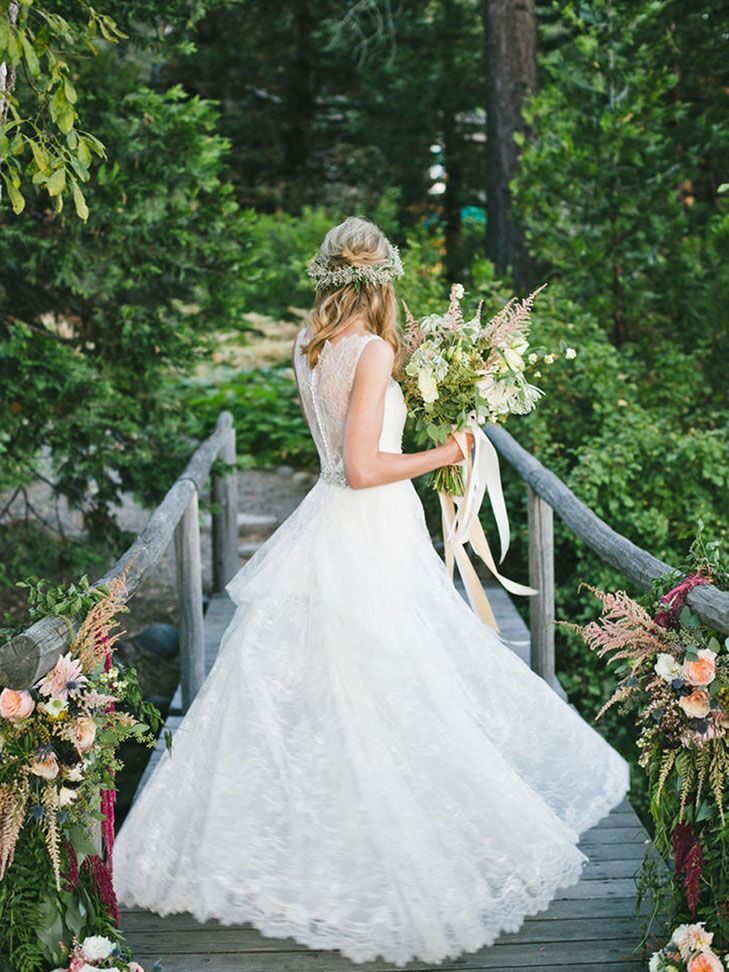 You'll be standing, sitting and socializing for hours in this dress—be certain it'll be your ally, not your enemy. You may look incredible in a body-hugging number or a bodice made of a particularly itchy fabric, but before you say "yes," remember that this isn't the day to feel uncomfortable, self-conscious or fidgety in the name of fashion.

You've seen all your options.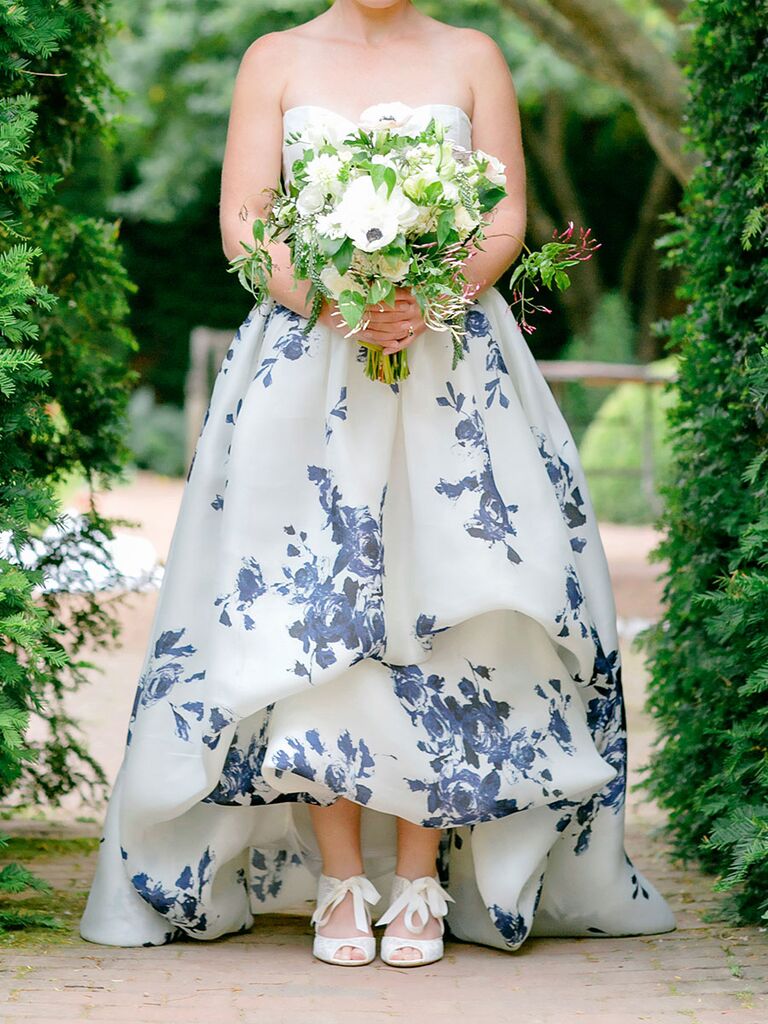 Even if you're 90 percent sure you want a boho dress, we always recommend stepping outside your comfort zone while dress shopping—trying on a dress doesn't mean you have to buy it! You may be surprised to find a classic A-line that flatters you perfectly and makes you feel like a real bride for the first time. So what's the harm in slipping on something unexpected, just in case?

Haven't bought your dress yet? Find bridal salons in your area here.
Browse tons of wedding dress inspiration here.