15 Surprising Food Bars You've Never Seen Before
Treat guests to one of these awesome food stations.
by Simone Hill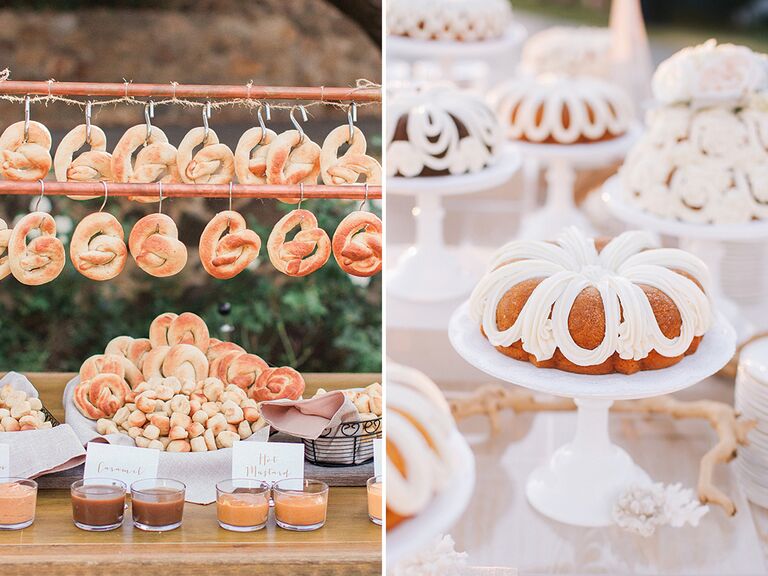 Colette Kulig Photography; Brandon Kidd
While we'll always appreciate a great cocktail bar, some of our favorite bars actually serve food. Your caterer can set up a food bar for guests fix their plates exactly how they like it, and it creates a great moment to get guests up, moving and mingling. See all the creative ways you can adapt a food bar to suit your tastes.
1. A Pickle Bar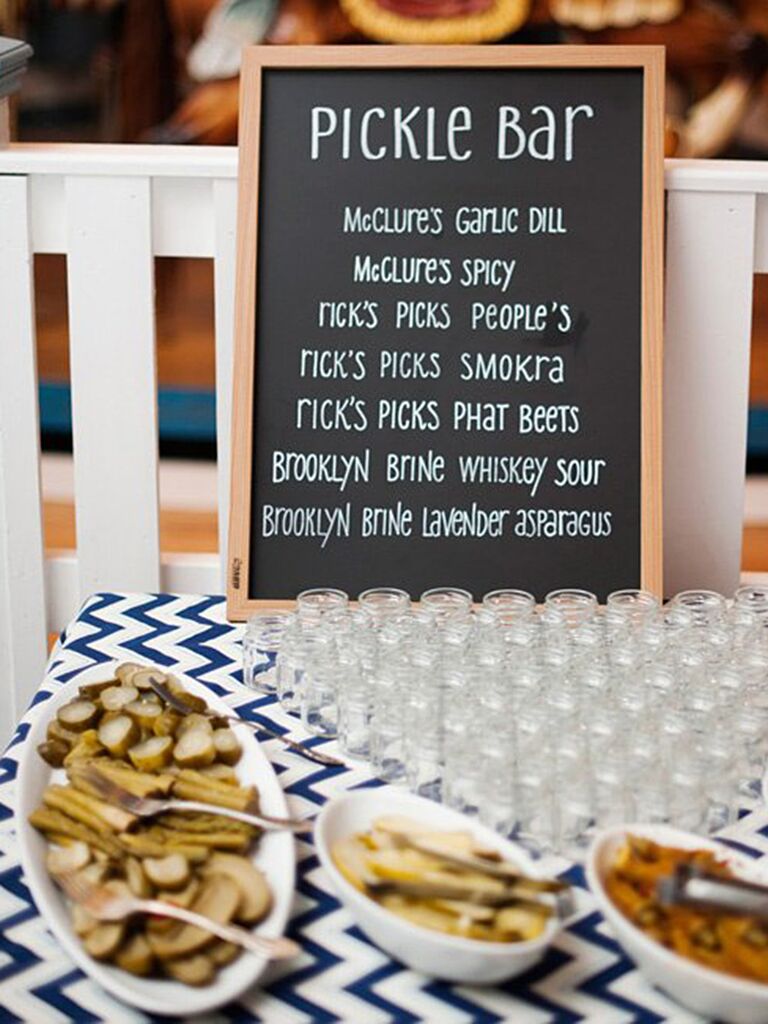 From: A Nautical, Whimsy Wedding in New Haven, CT
2. Late-Night Snack Bar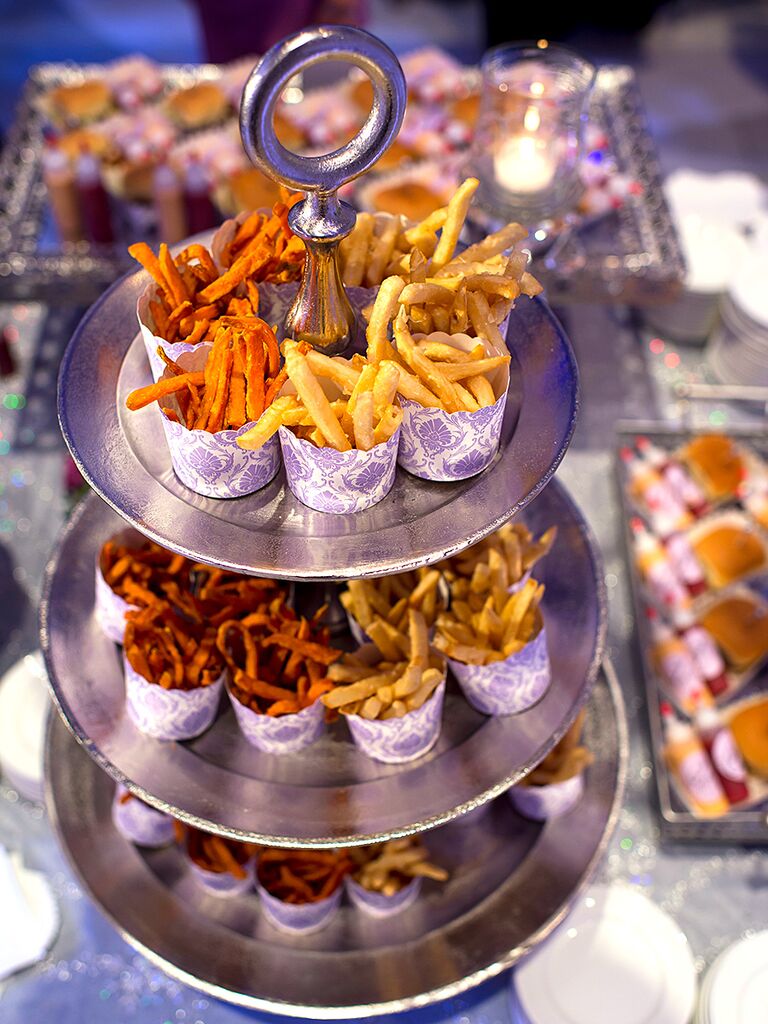 From: An Enchanting, Ultra-Sparkly Wedding at Milwaukee Art Museum in Milwaukee, Wisconsin
3. Mashed Potatoes Bar
From: A Rustic Mountain Wedding at a Private Residence in Tincup, Colorado
4. Sushi Bar
From: An Elegant Waterside Wedding at The Liberty Warehouse in Brooklyn, New York
5. Seafood Bar
6. Pie Bar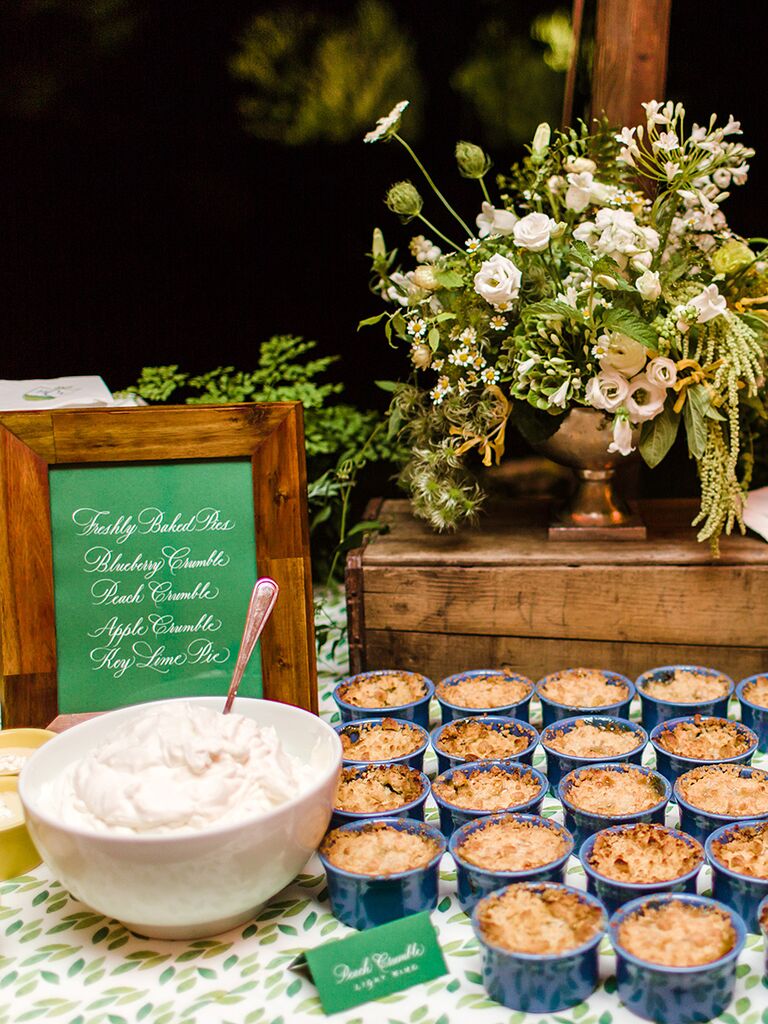 7. Pretzel Bar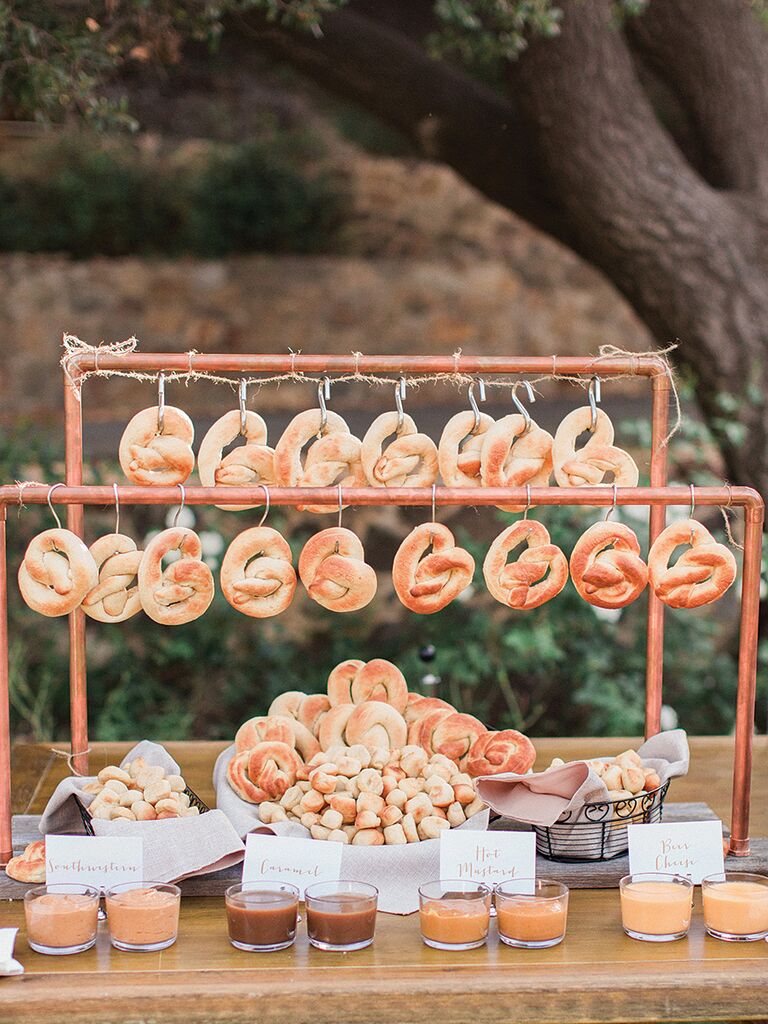 From: A Colorful Backyard Barbecue Wedding in Rutland, Vermont
8. Coffee Bar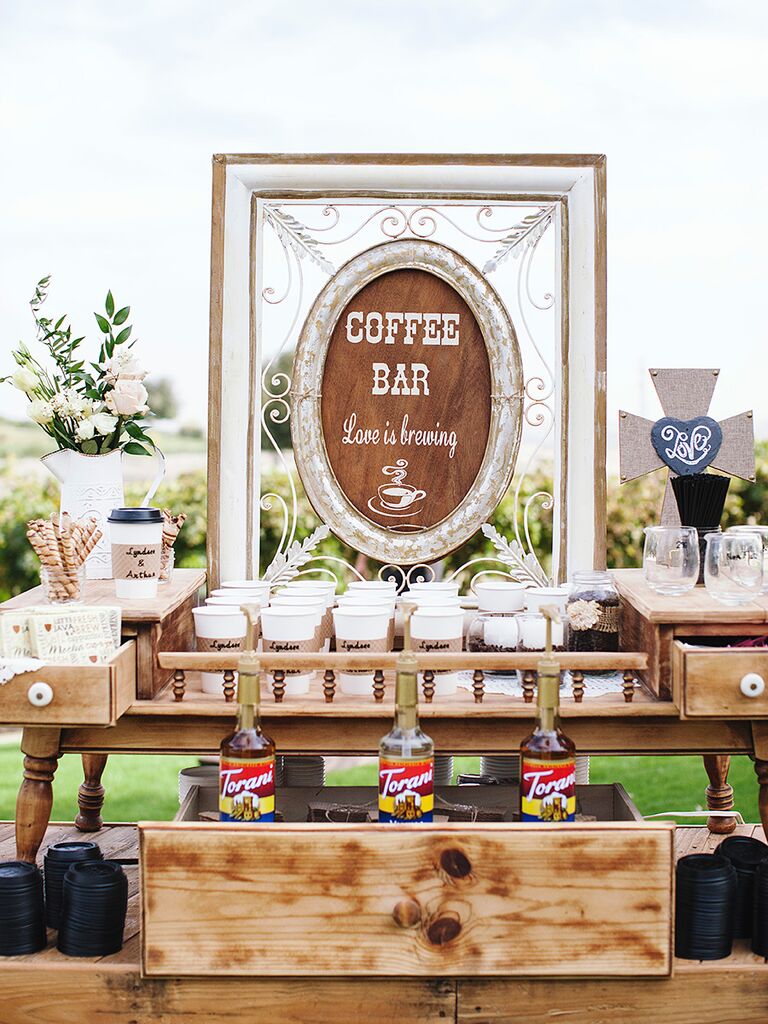 From: An At-Home, Rustic, DIY Wedding in Woodville, Alabama
9. Milk and Cookie Bar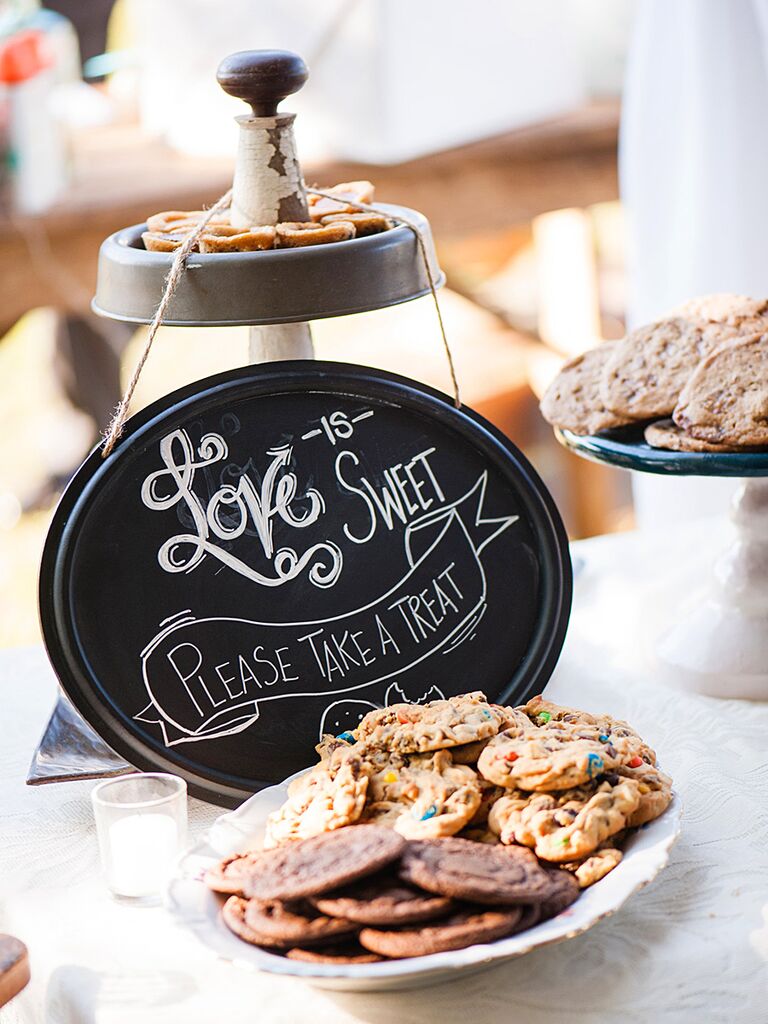 From: A DIY Shabby-Chic Wedding at a Private Residence in DeLand, Florida
10. Charcuterie Bar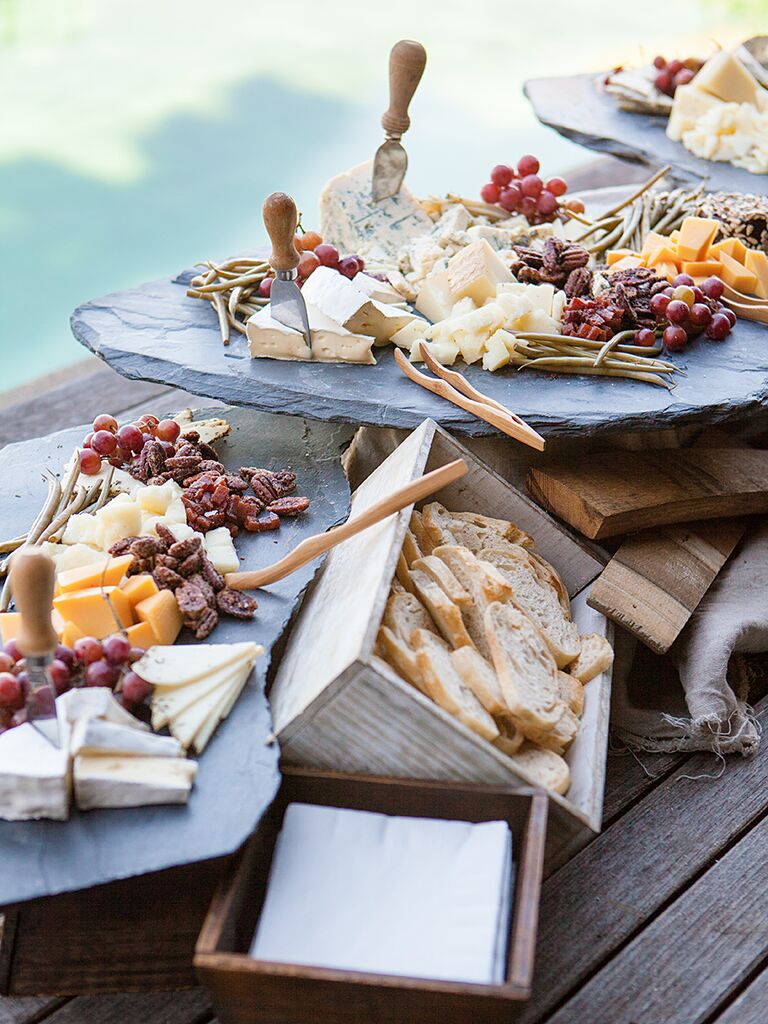 From: A Colorful, Whimsical Wedding at a Private Estate in Sonoma, California
11. Fruit and Veggie Bar
From: A Yellow Backyard Wedding at a Private Residence in Maple Valley, Washington
12. Doughnut Bar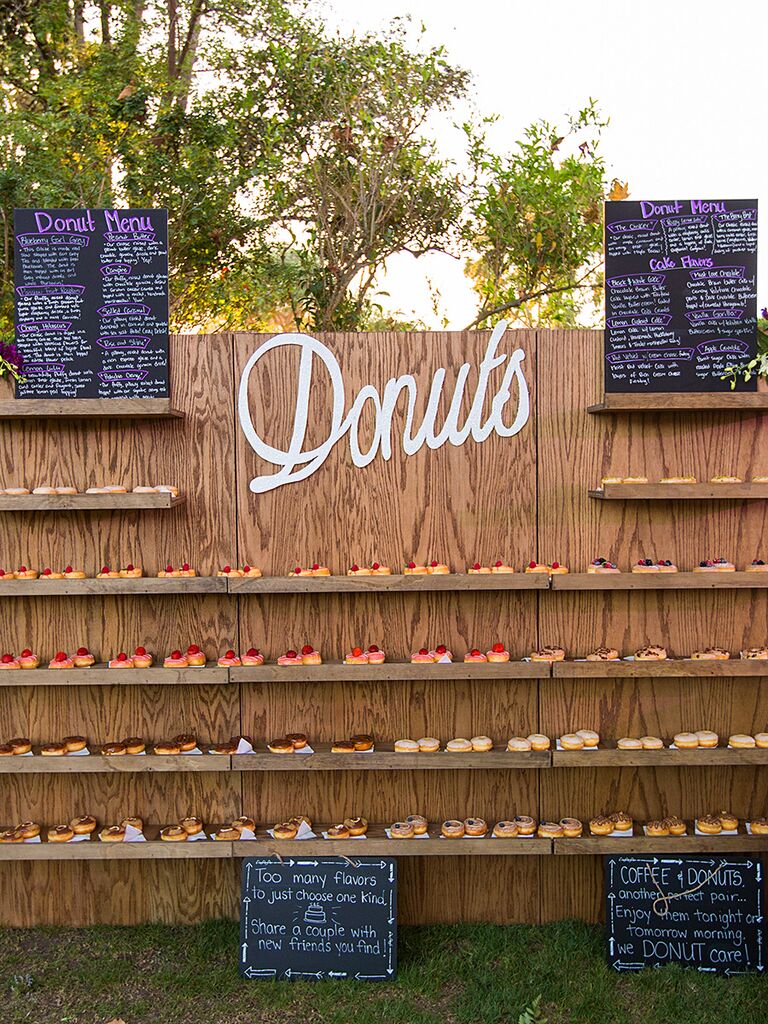 From: A Garden-Inspired Beach Wedding at Adamson House in Malibu, California
13. Bundt Cake Bar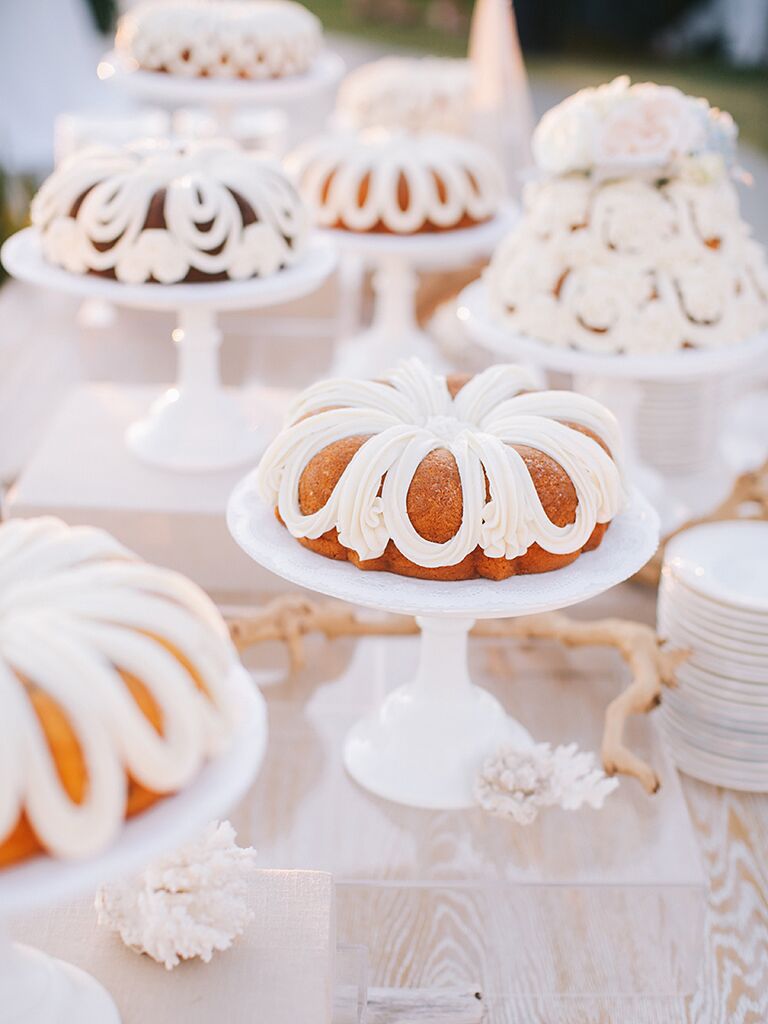 Put a twist on tradition with a wedding bundt cake.
From: A Rustic, Elegant Beach Wedding at Monarch Bay Club in Dana Point, California
14. Popcorn Bar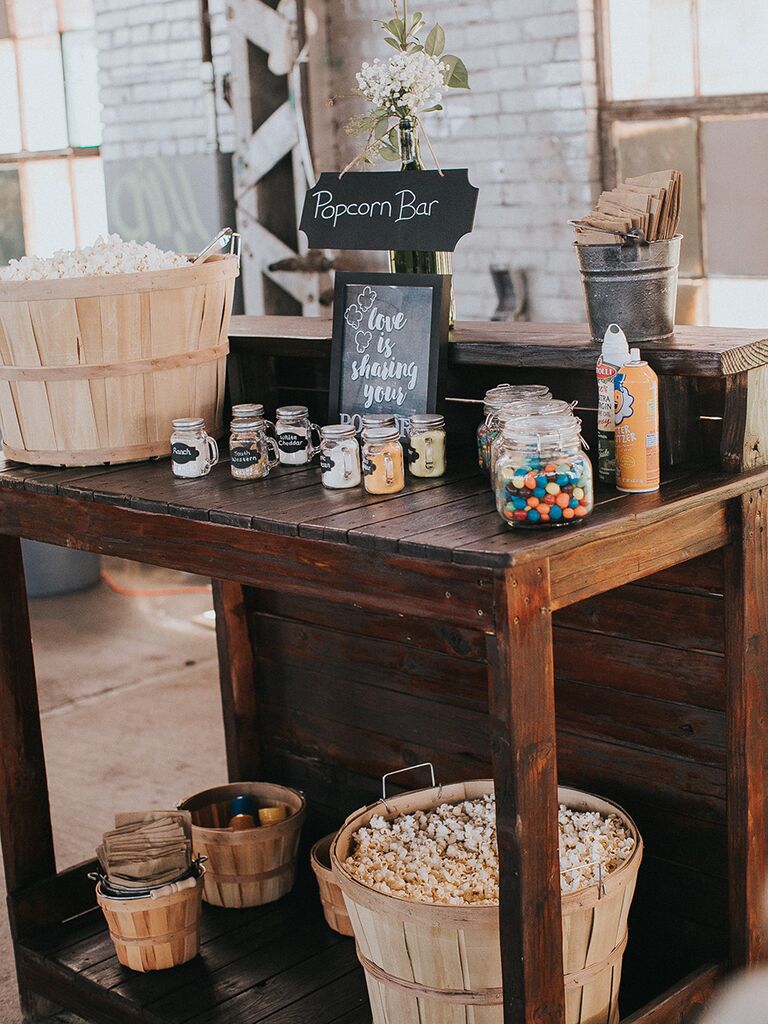 Sweet? Salty? Cheesy? All of the above.
From: A Modern, Industrial-Chic Wedding at Rail Yards Market in Albuquerque, New Mexico
15. Crostini Bar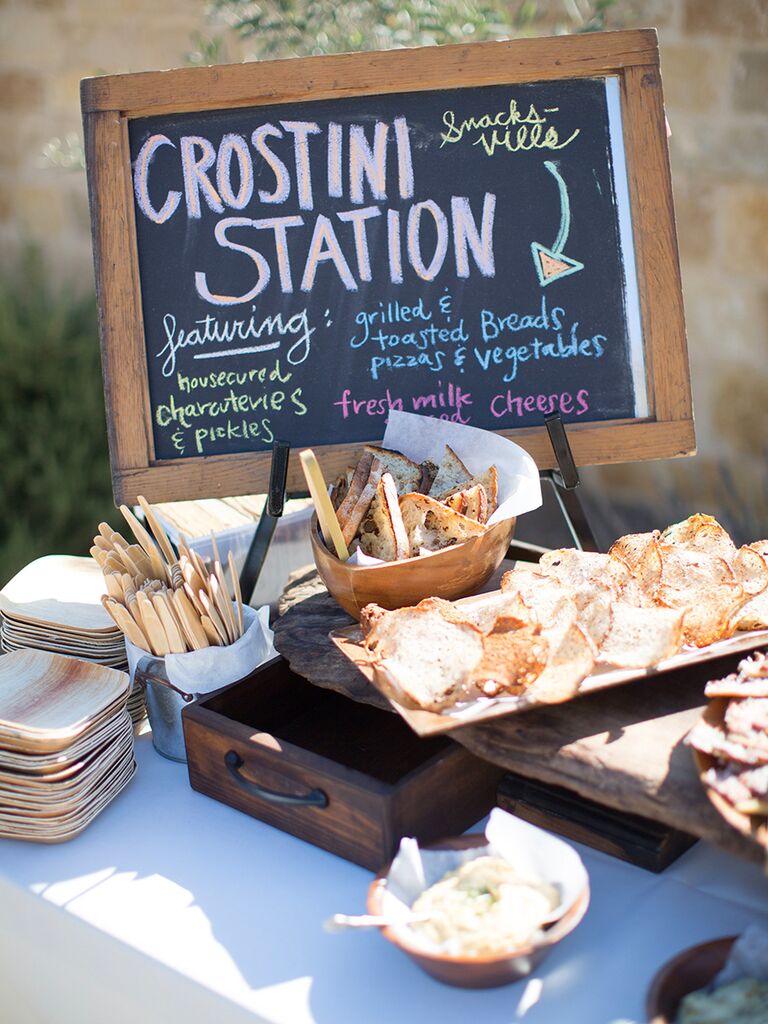 Go for something crunchy and savory to balance out that wedding cake.
From: A Villa at Sunstone Vineyards Wedding in Santa Ynez, California