7 of the Sweetest Proposals We've Ever Seen
While we do love crazy, funny and over-the-top engagements, sometimes there's just nothing like a proposal with a heartfelt story behind it. We've rounded up some of the most romantic wedding proposals from couples across the country (warning: you might need some tissues), so keep scrolling for seven of our favorites:
Rachel & Aaron, Raleigh, NC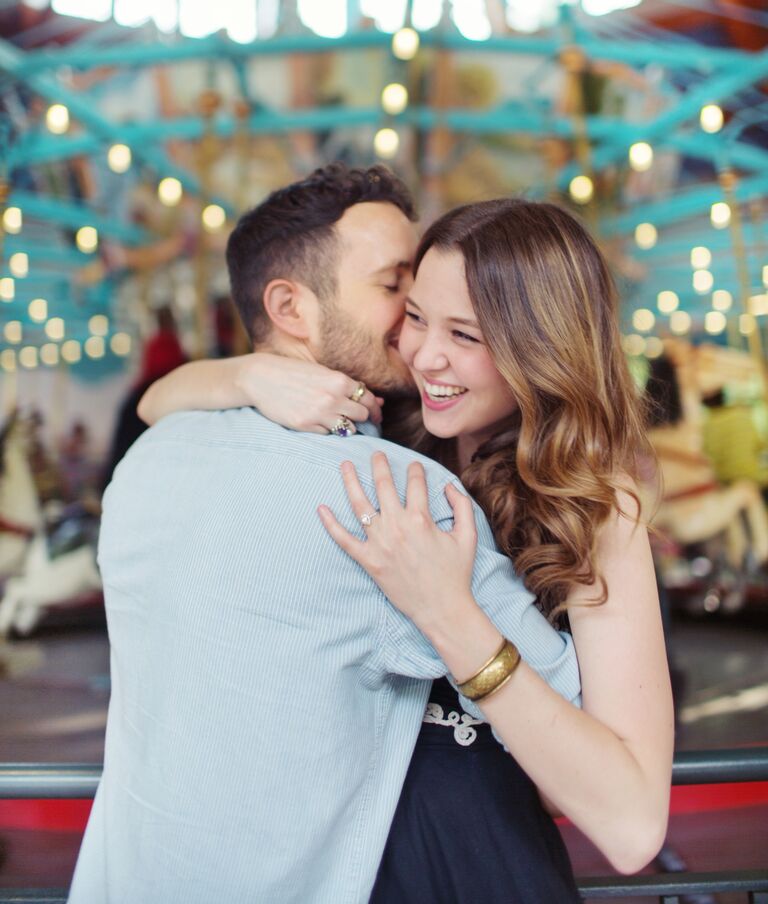 Aaron planned to wait a month after picking up the engagement ring to stage an elaborate proposal, but Rachel's mother knew he wouldn't be able to resist.
"The day he got my ring, my mom told me I looked disgusting and that I needed to shower," Rachel says. "And did I mention that she took me to get my nails done, too?!" Despite all of this, Rachel was completely shocked when Aaron dropped to one knee in the middle of the kitchen that night.
The ring: Ann's Diamond Center
Joy & Kevin, Rocky Mountain National Park, Estes Park, CO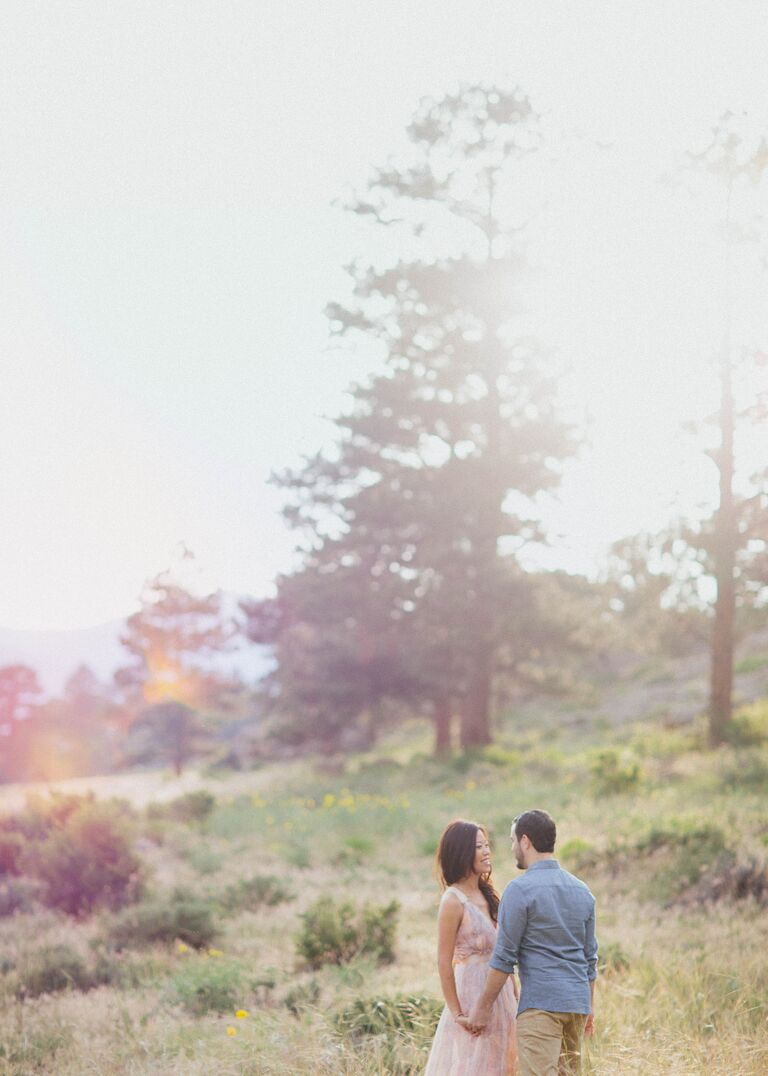 Joy and Kevin were relaxing on their porch one night when Kevin suddenly jumped up and ran into the house. After a few moments (and some crashing sounds), he came back holding something behind his back and got down on one knee. "All I could do was scream," Joy recalls. "I must have taken a really long pause, because Kevin — wearing shorts on a stone porch — finally said 'Can I get up now? My knee is hurting!' I muttered, 'Yes, of course,' and jumped into his arms."
The ring: Dubin's Fine Jewelry
Bunmi & Ken, Jupiter, FL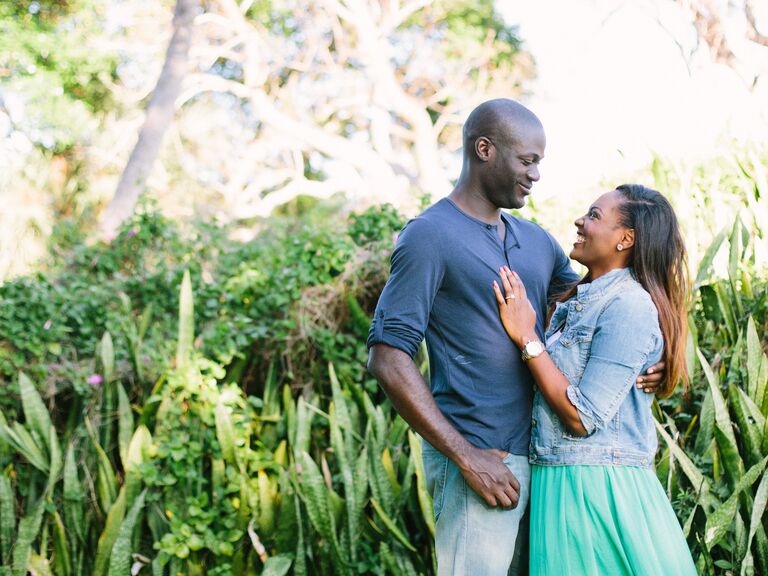 Ken convinced Bunmi to fly from Toronto to West Palm Beach, Florida, with a little help from her mom. He had already informally proposed six months before, but it still seemed strange to Bunmi that he was waiting right where she got off the plane.
"I was wondering why airport authorities allowed him so far in — he wanted to propose right there, but got too nervous," Bunmi says. "Everything seemed normal until I was getting my bags and I started to hear people scream — I turned around, saw him on one knee and my heart melted!"
The ring: DiamondNexus.com
Ashley & Tim, Kansas City, KS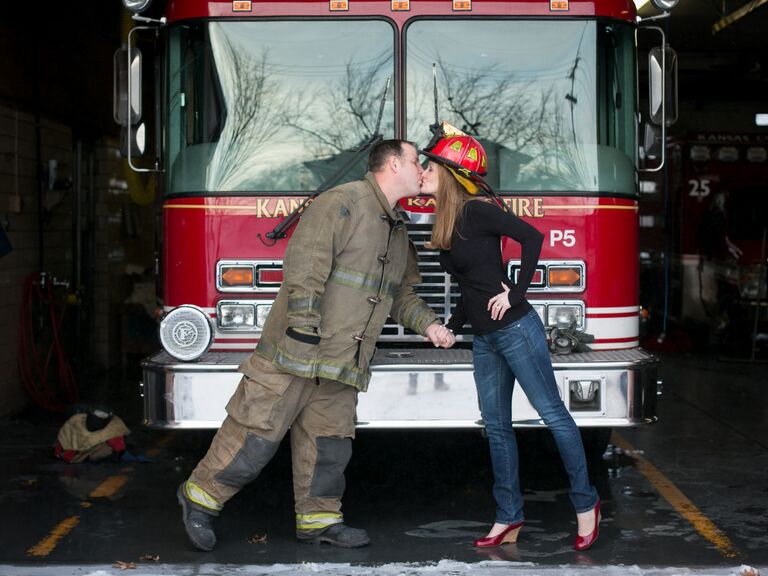 "We try to make it a point to go out on dates every few weeks, so when he asked me to have a 'date night' I didn't think much of it," Ashley recalls. On that night, he took her back to where they had their first date. After drinks, he suggested they stop by Liberty Memorial before dinner, because Ashley had never been. While they enjoyed the view of downtown Kansas City, he asked her to marry him.
"He told me he knew the first time he saw me that he wanted to marry me," she says.
The ring: Kizer Cummings Jewelers
Lyz & Avery, St. Paul, MN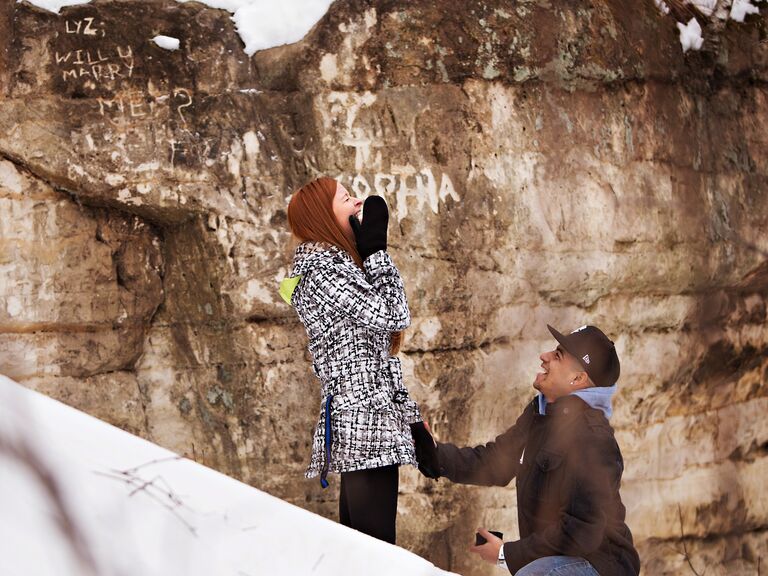 During a walk around Battle Creek park, Lyz carved "I <3 AY" into a sandstone wall — completely unaware that Avery would break up with her later that day. They quickly got back together, and more than three years later, Avery took her to that same spot to see if her carving was still there. Instead, she found "Lyz, Will U Marry Me?" She started crying when she saw him on his knee.
"A few seconds later, I realized he had two photographers capturing the whole thing!" Lyz says. As the day went on, Avery surprised Lyz with a photo shoot, a romantic dinner and an engagement party.
Jeff & Josh, Eaton Canyon, Pasadena, CA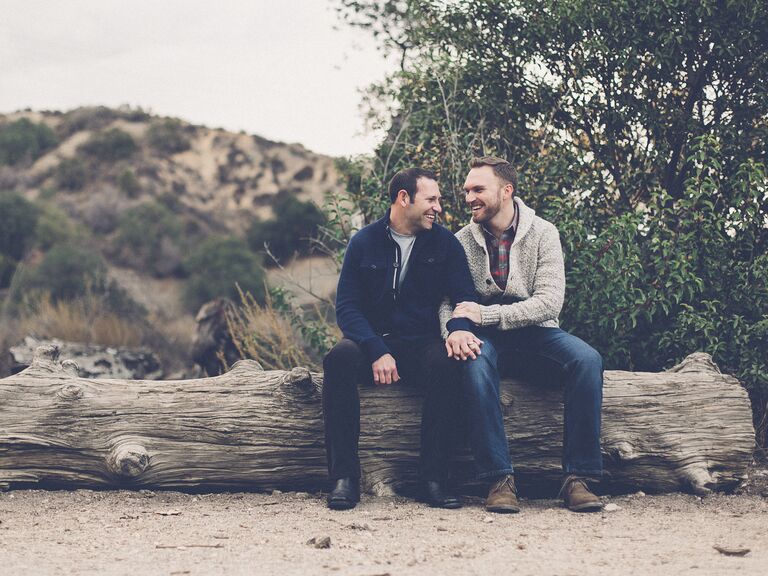 On the second day of their five-year anniversary vacation in Hawaii, Josh planned a drive across the island to a secluded beach. While they were on the beach, he gave Jeff a book titled You and I that chronicled all five years of their relationship. The last page of the book had an image of the very beach they were on and said: "So now, it's just 'You and I.' So what do you say…with the sand at our feet, as witnessed by the deep blue sea."
"He was so nervous he forgot the ring!"Jeff says.
The ring: Robbins Brothers
Melissa & Brian, Ann Arbor, MI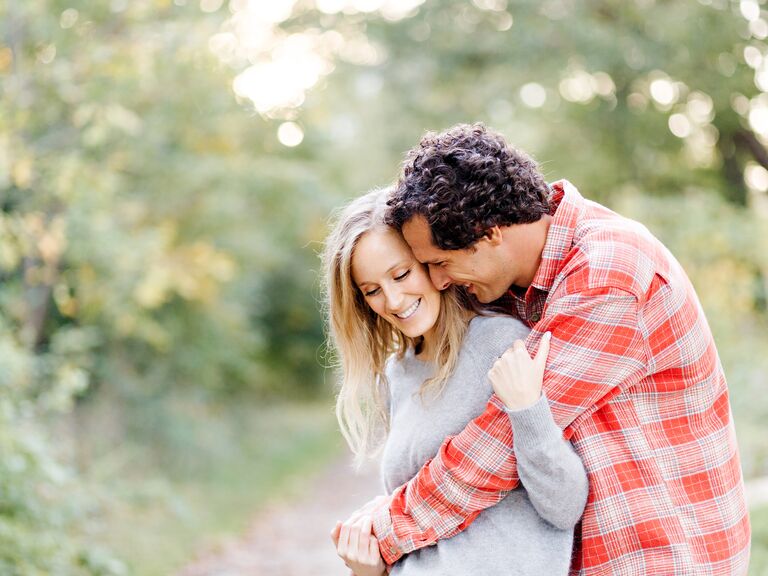 As far as Melissa knew, all they were doing on that December day was taking some photos on Lake Michigan — which hardly seemed out of the ordinary, because Brian is a photographer.
"I didn't think anything of it," she says. "It's something we always do." Walking down the beach in Honor, Michigan, wearing all her snow gear and armed with snacks in her pockets (his photo adventures usually take awhile), Brian pointed out a log in the distance and told her to climb on it for a photo. "I got on it, and when I looked back at him, he was down on one knee," she says.
The ring: MB Jewelry Design & Manufacturing