15 Wedding Buffets to Inspire Your Menu
From a sauce bar to sushi, these are the craftiest food stations we've ever seen.
Food bars are a great way to add a personal touch to your reception space and give a little nod to your wedding theme at the same time. For example, a trail mix bar fits perfectly into a camp wedding. Or maybe you're going Fiesta-style? No one would ignore a salsa and guacamole station.
If you're not trying to pull a theme together, then stock the food station with a cuisine that you and your partner love. Maybe it's a dish you shared on your first date or a local specialty that's specific to a destination wedding. Here are some of our favorite wedding food stations to inspire your menu.
Trail Mix Snack Bar
From: A Camp-Inspired, Country Wedding at a Private Residence in Condon, Montana
Fresh Vegetable Station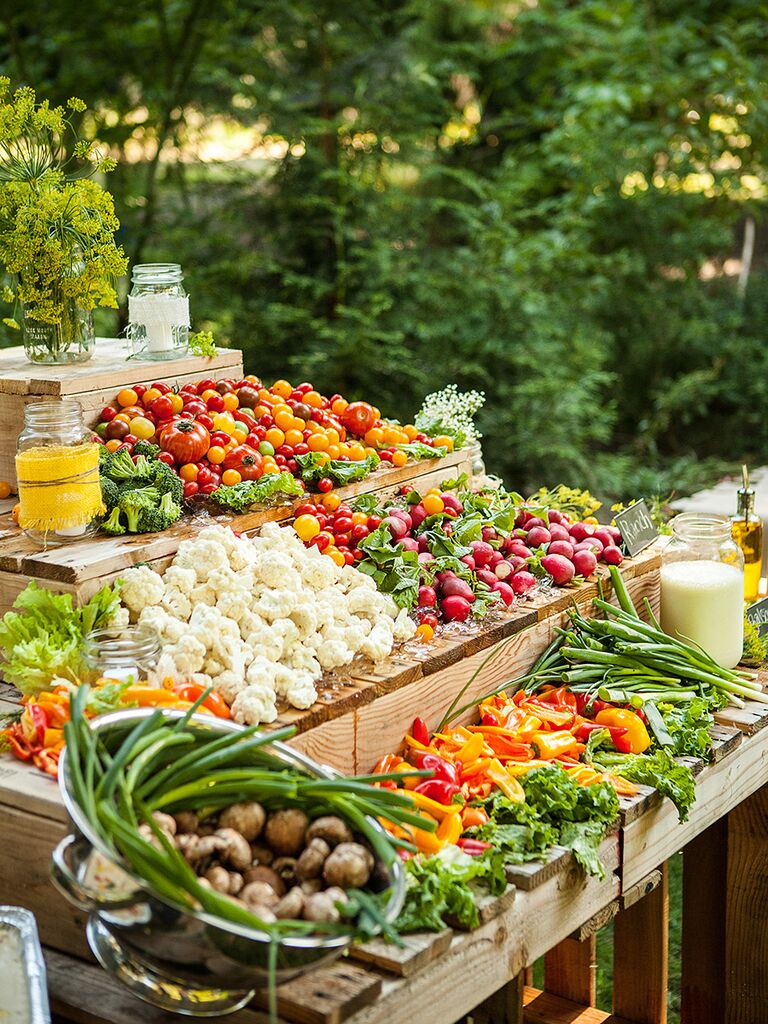 From: A Yellow Backyard Wedding at a Private Residence in Maple Valley, Washington
Topping Bar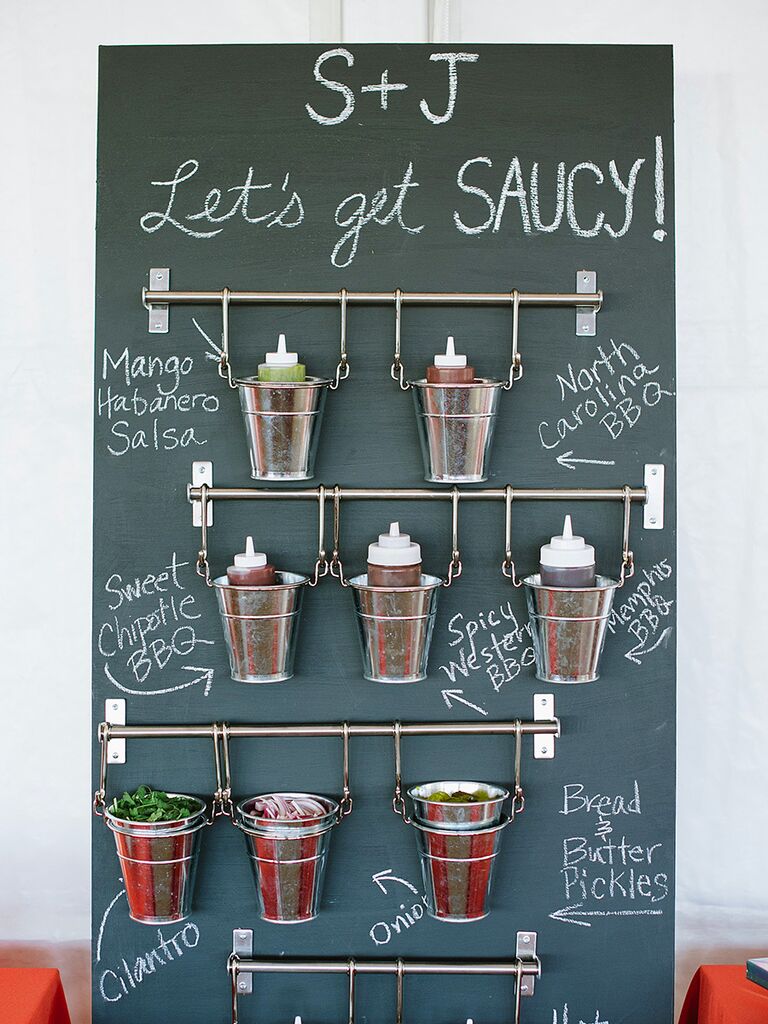 From: A Nautical Vintage Wedding in Edgewater, MD
Travel-Themed Food Station
From: A Vintage Industrial Wedding at The Lace Factory in Essex, Connecticut
Lamb Meatballs On a Rustic Display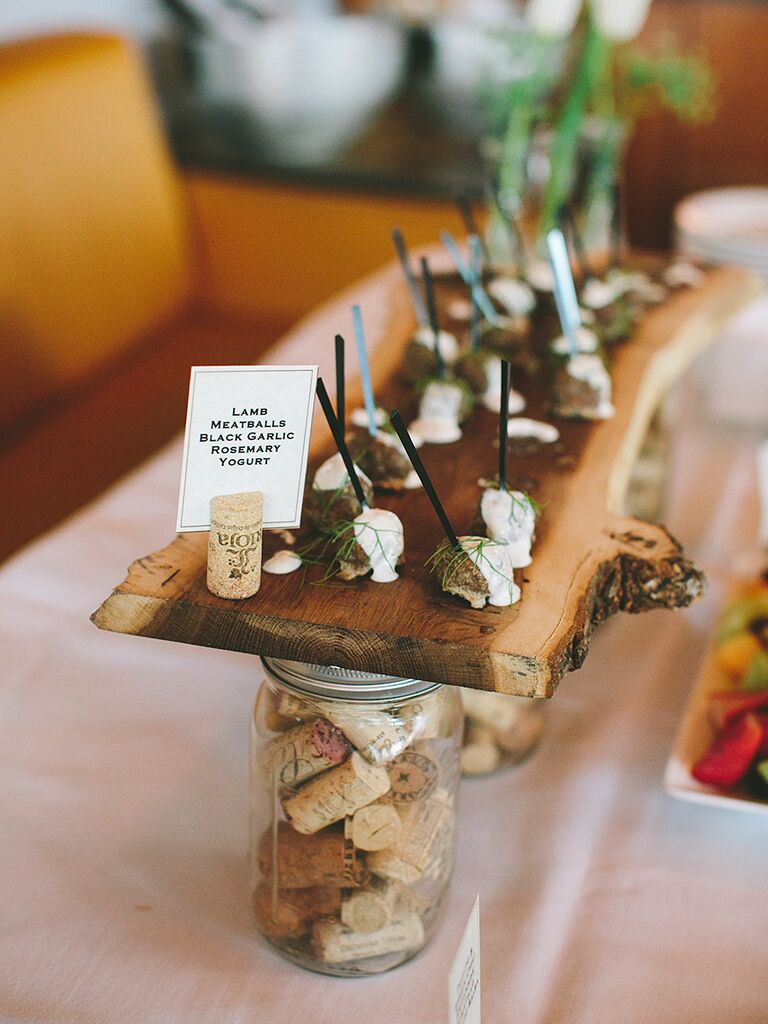 From: A Romantic Neutral-Colored Wedding at South Park in Lawrence, Kansas
Craft Pickle Bar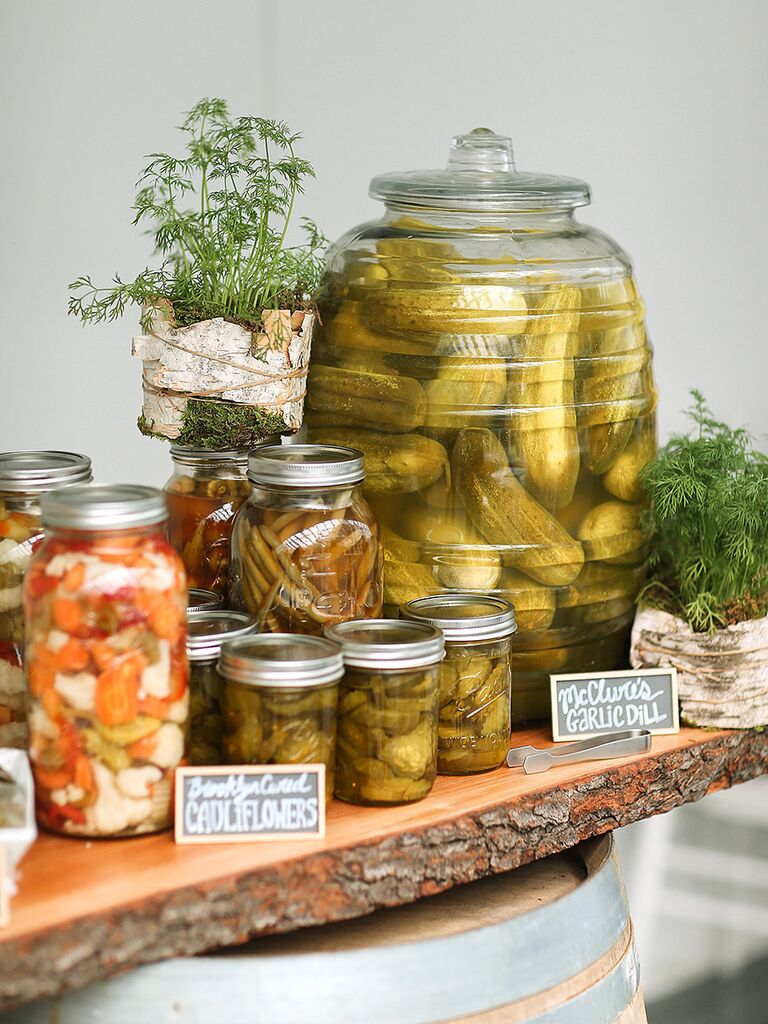 From: A Nature-Inspired, Spring Wedding at Brooklyn Botanic Garden in Brooklyn, New York
Rustic Wagon Dinner Station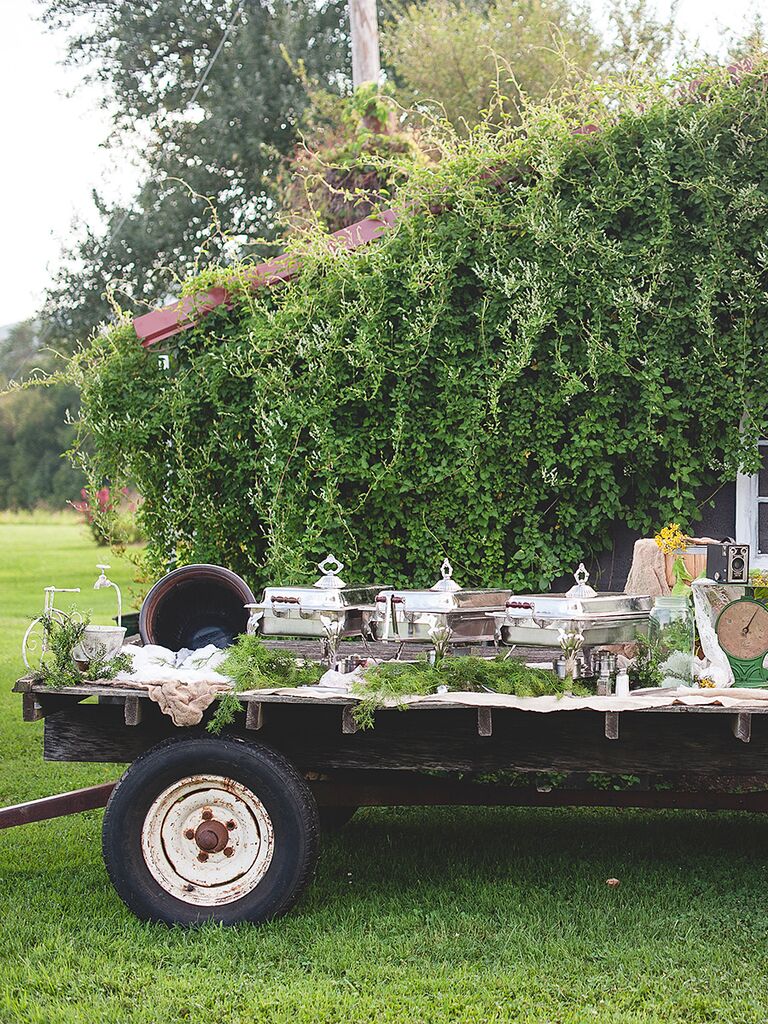 From: A Homey Outdoor Wedding at The Barn at High Point Farms in Flintstone, Georgia
Fresh Fruit and Cheese Bar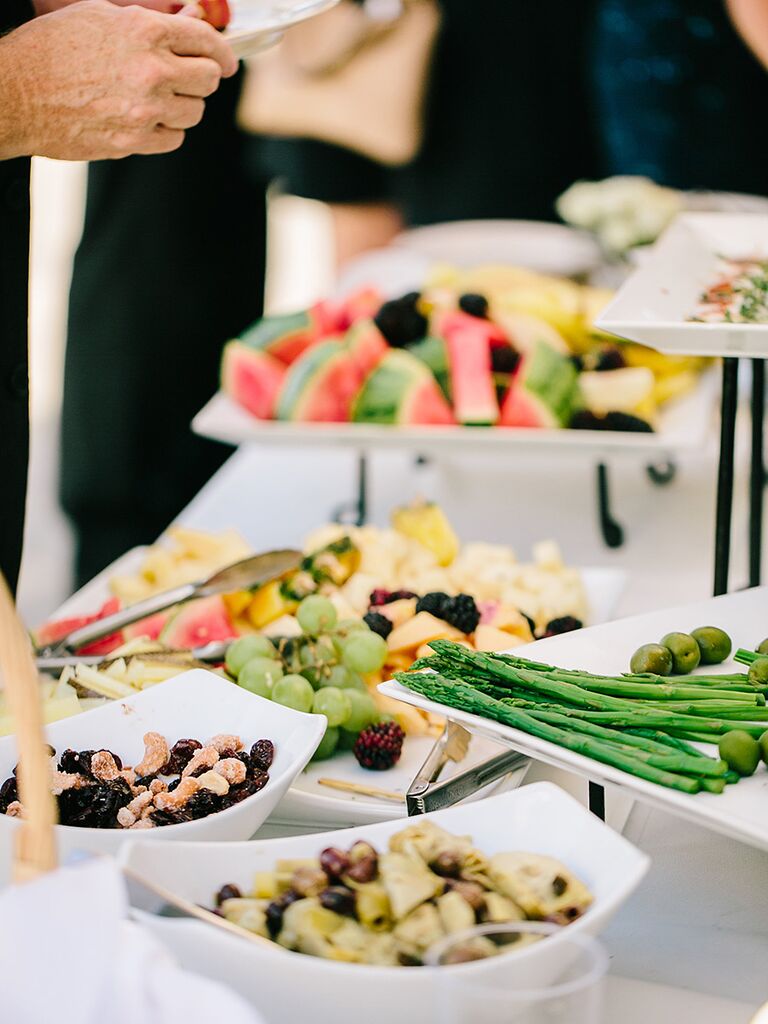 From: A Traditional Italian Inspired Wedding at Holman Ranch in Carmel Valley, California
Sushi Station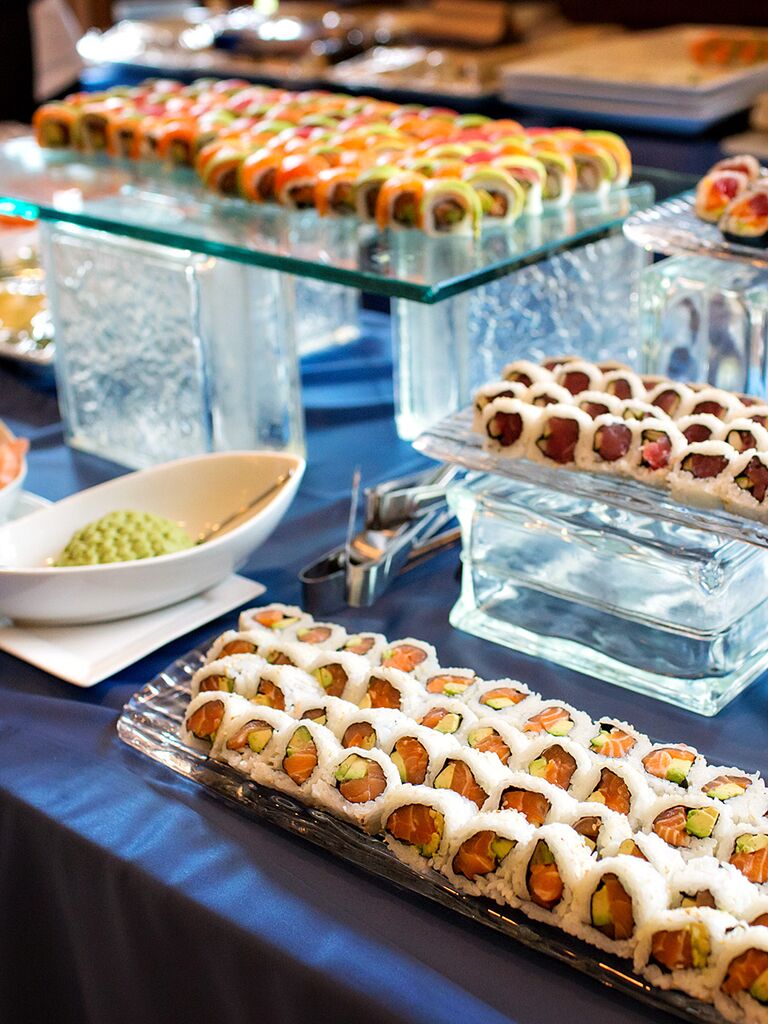 From: A Romantic, Whimsical Wedding at the Four Seasons Hotel in Boston, Massachusetts
Caprese Salad Station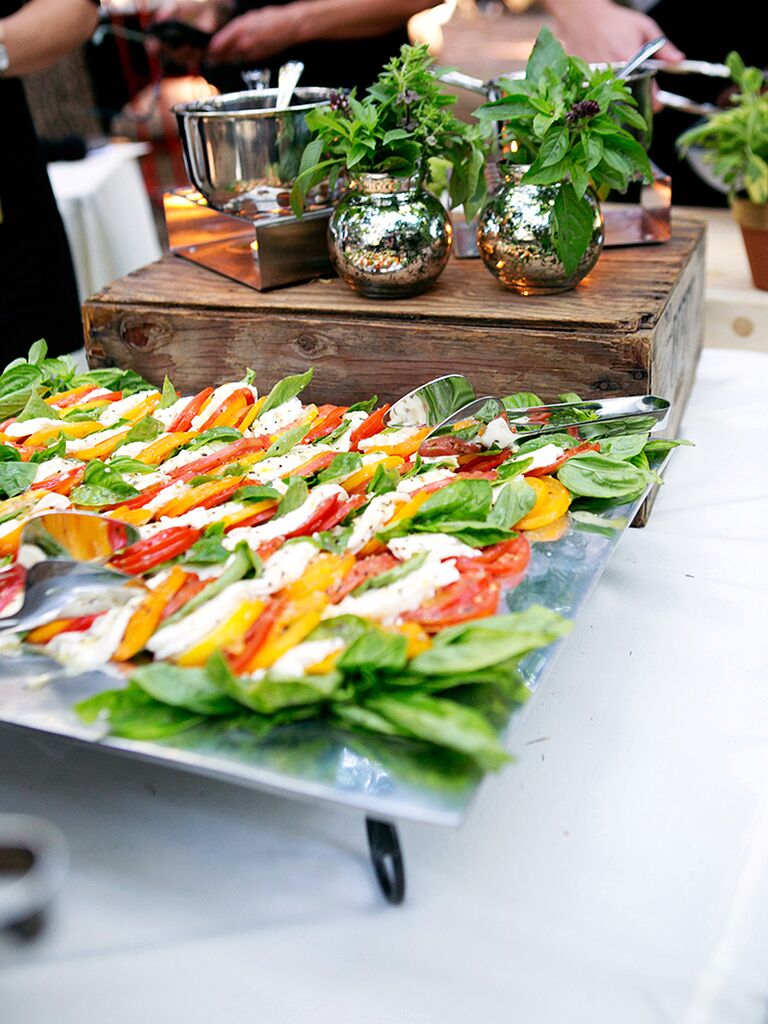 From: A Rustic Outdoor Wedding With a Touch of Sparkle at Gale Vineyards in Durham, California
Crostini Station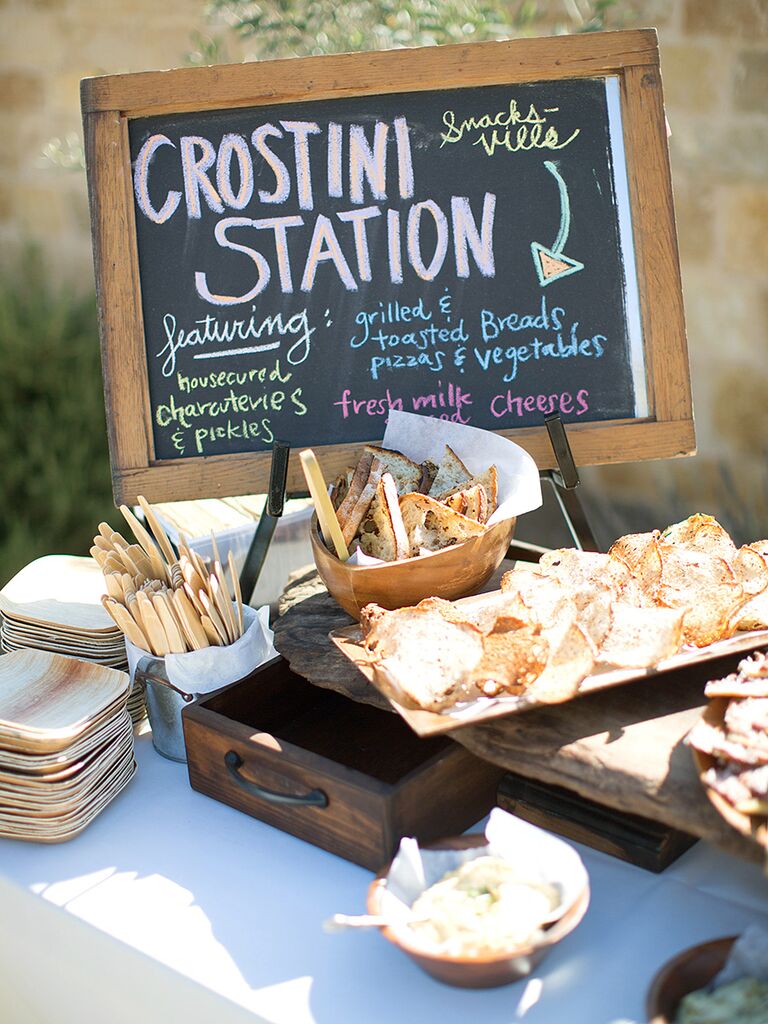 From: A Villa at Sunstone Vineyards Wedding in Santa Ynez, California
Chilled Pasta Bar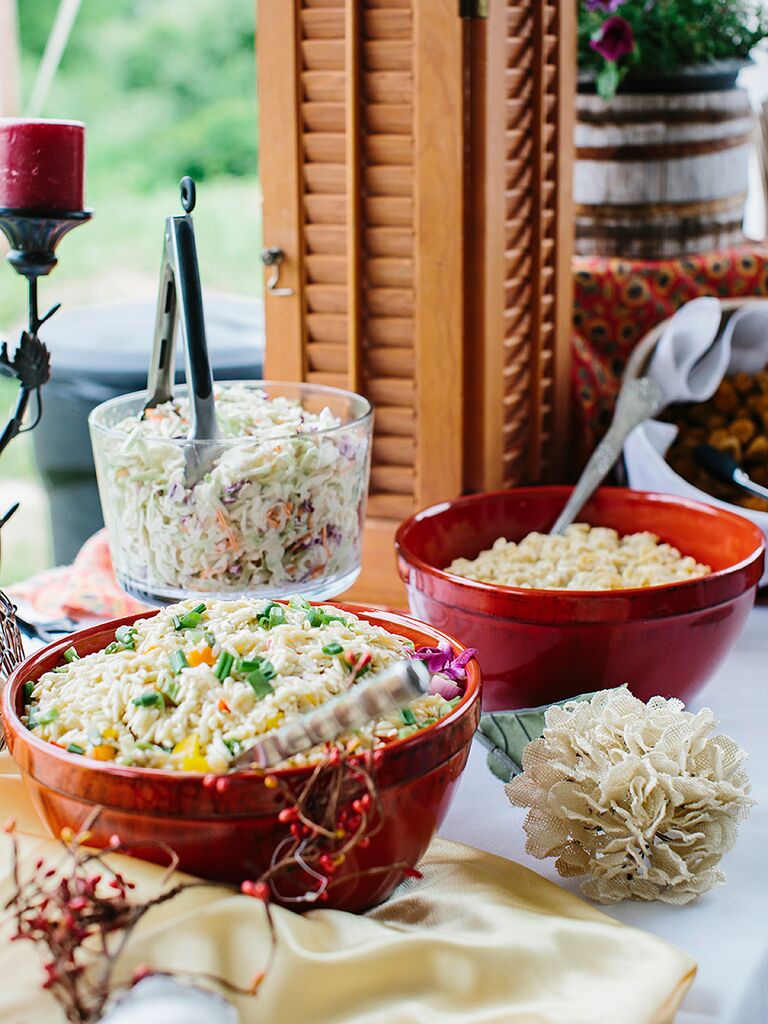 From: A Colorful Backyard Barbecue Wedding in Rutland, Vermont
Salsa and Guacamole Station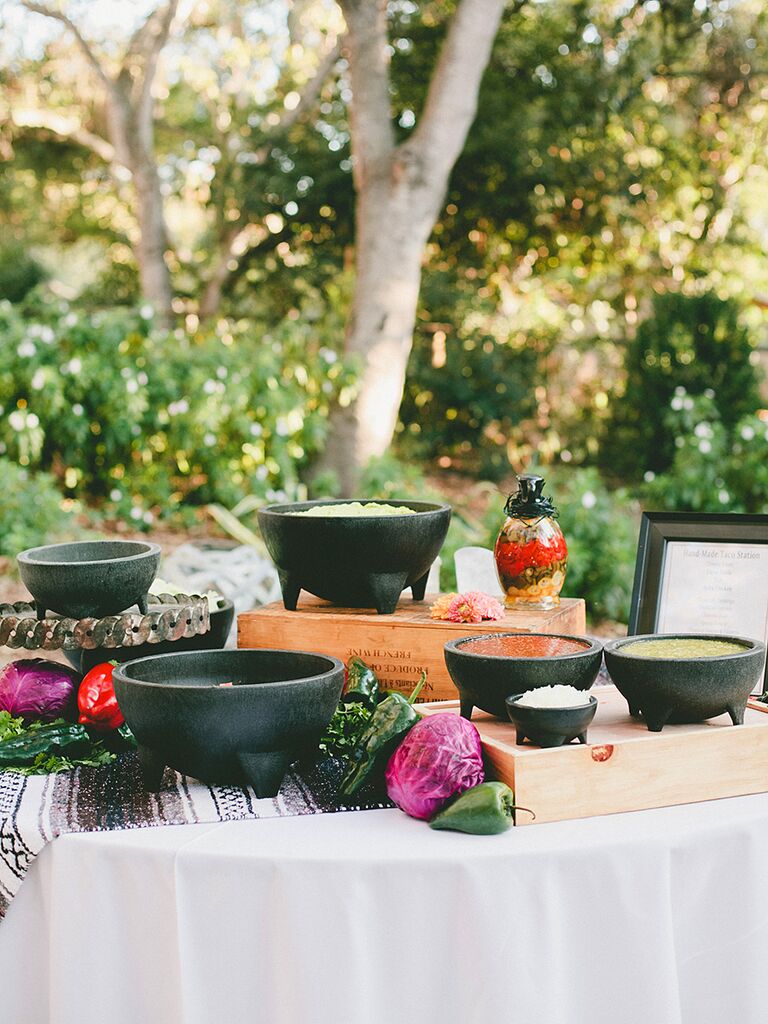 Tiered Vegetable Station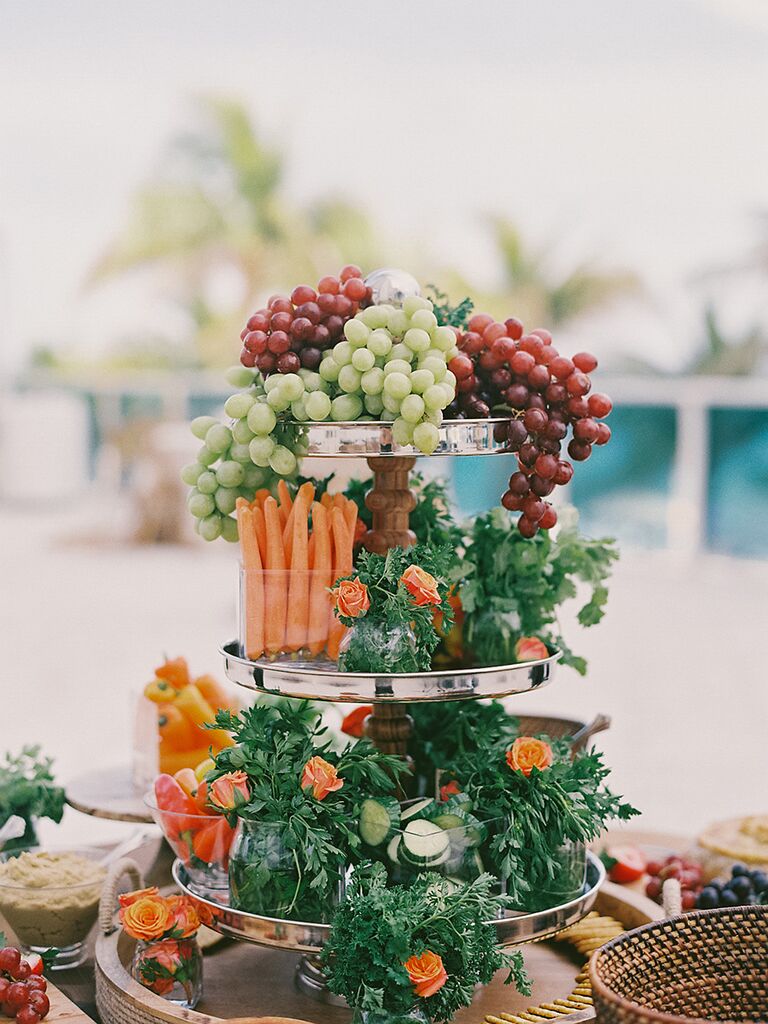 From: A Bohemian Beach Wedding at a Private Residence in Pompano Beach, Florida
Gourmet Flavored Popcorn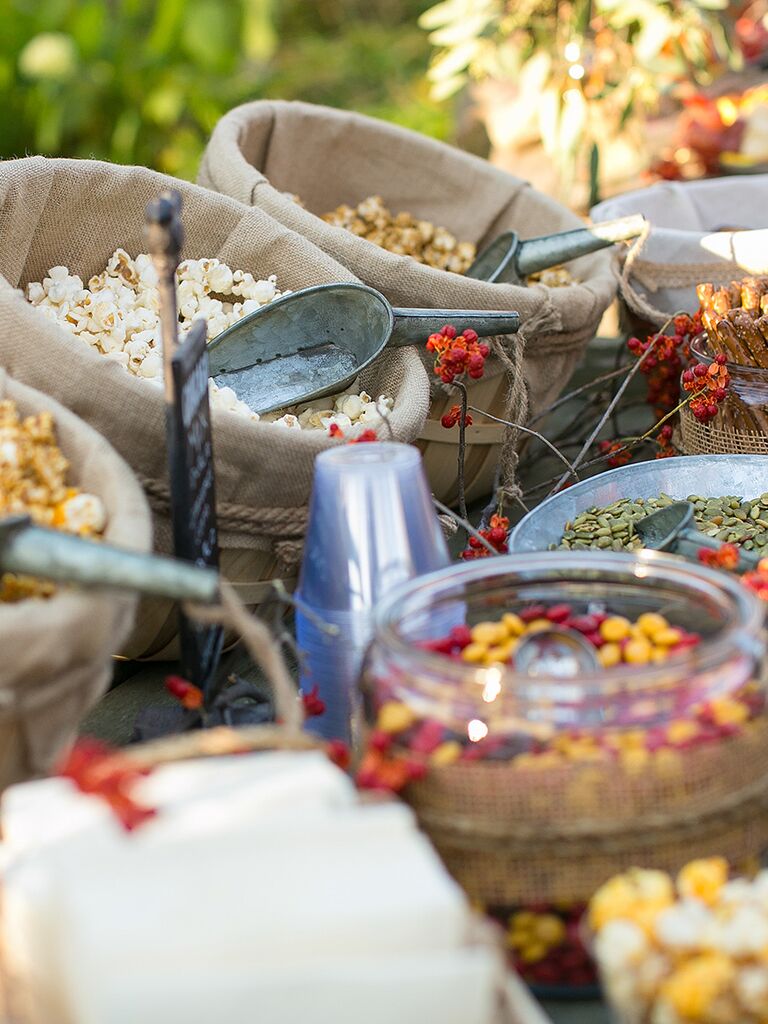 From: A Rustic Fall Wedding at Camrose Hill Flower Farm in Stillwater, Minnesota