What Actually Goes Wrong at Weddings, According to an Insurance Company
Yikes—hopefully you did your vendor research.
by Andrea Fowler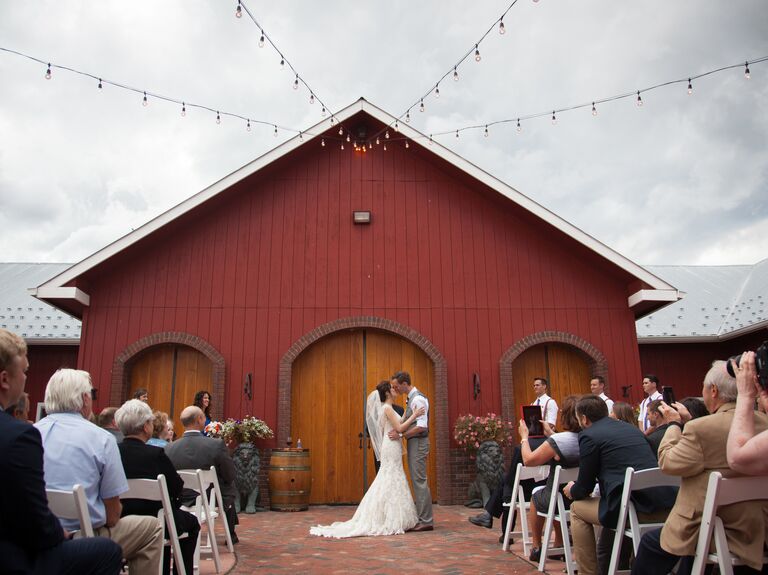 Not to give you another thing to research or anything, but have you thought about getting your wedding insured? It's a thing. (Don't shoot the messenger!)
If you haven't heard about it, allow us to enlighten you on some of the pitfalls that result in insurance claims. Some of them are more common issues, like a vendor who doesn't meet expectations, while others are more unusual, like the bride's wedding dress going missing. Basically, any unforeseen circumstances that result in a legitimate cancellation of a wedding or wedding events, like the rehearsal dinner, have the potential to be covered by insurance.
The Travelers Companies Inc. just released data from its recent study that looked into which type of wedding insurance claims were filed between 2011 and 2015. The number one cause for claims was "Vendor Issues," and right behind that with a difference of one percent in claim payments was "Illness or Injury."
So what constitutes a "vendor issue"? According to Protect My Wedding, some explicit examples include a photographer's film turning out defective or the photos going missing, or maybe they fail to show up altogether. Or, a venue goes out of business and can no longer host your event.
Here's the whole breakdown:
30% vendor issues
29% illness or injury
16% weather issues
10% military deployment
7% other
6% property damage
2% attire
Wedding insurance is optional, but if you're one of those people who likes to be better safe than sorry, it might be worth it to give you some peace of mind.