16 Celebrity Weddings We're Looking Forward to in 2015!
by Ivy Jacobson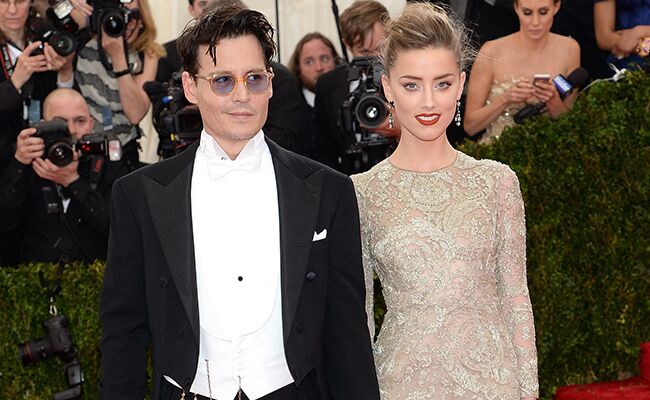 Last year, we saw Kim Kardashian, Jessica Simpson, Cameron Diaz, Lauren Conrad, Angelina Jolie and George Clooney get married — and I know what you're thinking. What other celebrity weddings could possibly be left to look forward to in 2015? Never fear — there's still plenty of planning going on for celebrity weddings this year that we're psyched about (hello there, Sofia Vergara, Christina Aguilera and Nicky Hilton!). Here are our top 16 picks: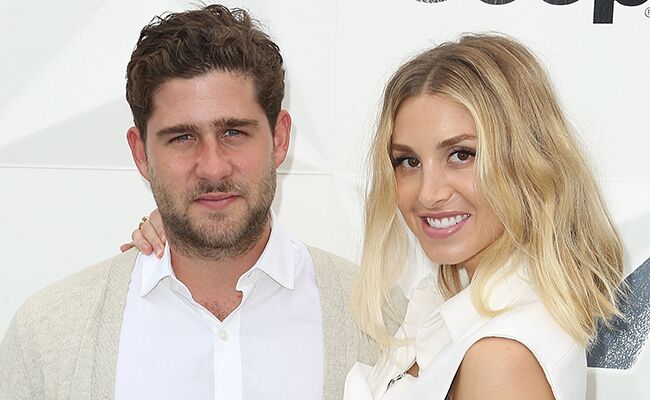 Who: Whitney Port and Tim Rosenman
Engaged: November 2013
When will they get married? "I'm taking my time for sure, but I have begun planning," Whitney told People in September 2014. "I thought I had some stuff figured out, but some things have gotten switched up as of late. I don't really want to get into it, but it's definitely at the forefront of my mind, and I'm working on it. There are obviously so many different decisions to make, but I'm the kind of person that gives myself time and doesn't really put pressure on myself, which can be nice, but sometimes when you do that you become this indecisive ball of mess." We're hoping to see her walk down the aisle soon!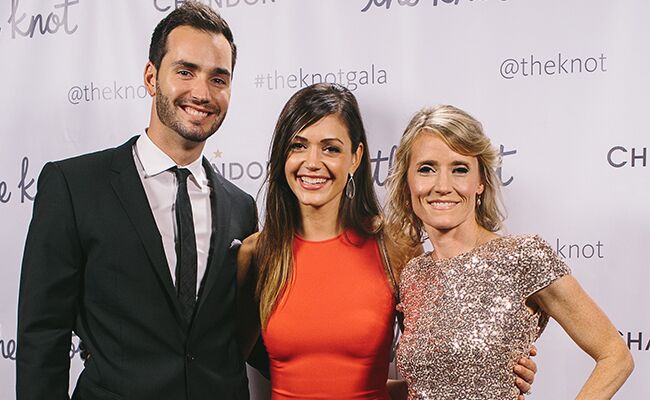 Who: Desiree Hartsock and Chris Siegfried (pictured with The Knot's co-founder Carley Roney!)
Engaged: August 2013
When will they get married? In our 2015 Spring Issue, Desiree tells us their wedding is this winter — so the last day for it to technically be is March 19! She celebrated with a fun Las Vegas bachelorette party in October with fellow Bachelor/Bachelorette alums.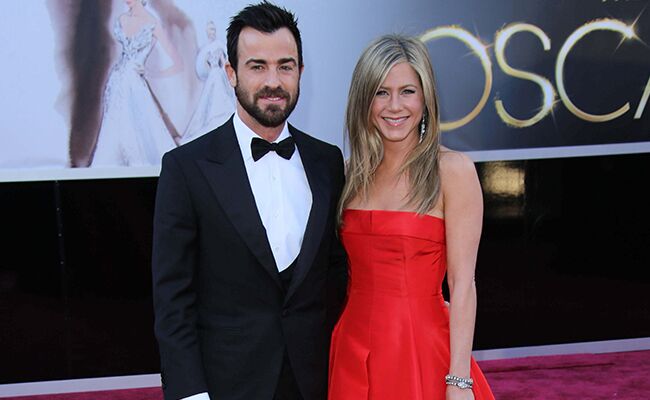 Who: Jennifer Aniston and Justin Theroux
Engaged: August 2012
When will they get married? In a February 2015 interview with InStyle, Jen said of her two years plus engagement and wedding planning struggle, "There's a big discussion in our house right now: Do you just do it and say screw it? Or do you try desperately to get away with [a secret ceremony] where you don't have any fun because you're hiding in a cave somewhere? If we could do it without all the buzzing and the noise …it can be done. When there's a will, there's a way."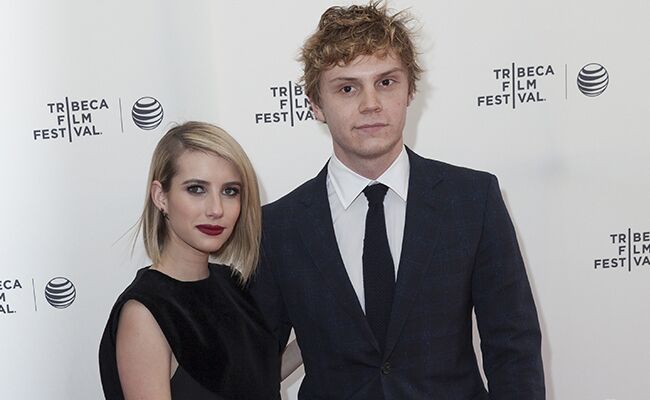 Who: Emma Roberts and Evan Peters
Engaged: January 2014
When will they get married? Since the American Horror Story costars are still on the young side (she's 23-years-old, he's 27-years-old) and busy with work, the couple is happy just being engaged at the moment. "We're just enjoying being engaged right now. I'm very happy right now, thank you," Evan told E! in March 2014. Maybe we can look forward to a wedding closer to 2016!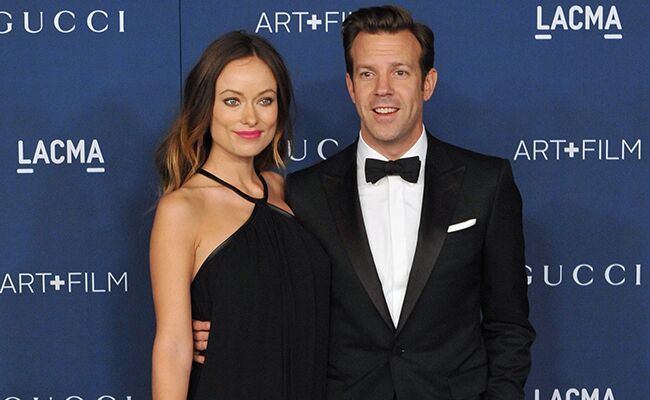 Who: Olivia Wilde and Jason Sudeikis
Engaged: January 2013
When will they get married? The new parents to Otis aren't exactly rushing to the altar yet — but look forward to quite the party when they do! "We're engaged, but no specific plans yet," Olivia told Glamour in August 2014. "We just have to find the time to put it together. In many ways, a child is more of a commitment. We are fully committed and really happy as a family. And there's no definition of the 'normal family' anymore. Kids today are growing up with so many different definitions of family. I guess what I'm saying is that I don't feel any pressure to do it. But I think it will be really fun."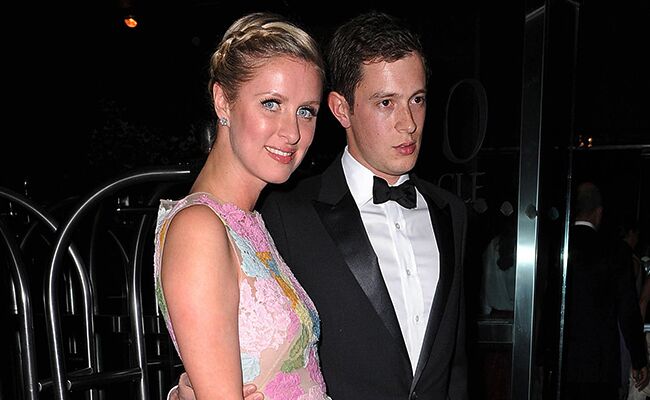 Who: Nicky Hilton and James Rothschild
Engaged: August 2014
When will they get married? Even though Nicky's busy promoting her new book 365 Style, the heiress and designer told Haute Living that she's getting married this year — but hasn't started planning anything yet. "I haven't planned a thing for my wedding," Nicky told the DailyMail. "I've been too busy. I haven't even picked a date or a wedding planner. I have been busy with my book. But I am excited for what is ahead, and I am looking forward to putting it together."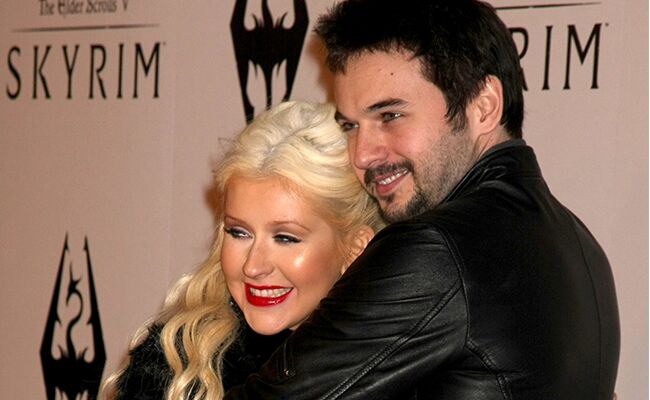 Who: Christina Aguilera and Matt Rutler
Engaged: February 2014
When will they get married? The new parents to Summer Rain have remained mum on their wedding plans — but a possible engagement ring upgrade has us thinking it'll happen sometime this year! Maybe on Valentine's Day, since that's when they got engaged?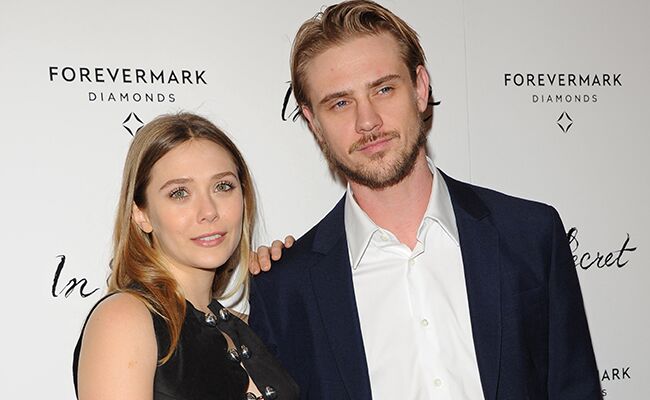 Who: Elizabeth Olsen and Boyd Holbrook
Engaged: March 2014
When will they get married? That all depends on big sis Mary-Kate Olsen. "I just told her she gets to pick a date first!" Elizabeth told Marie Claire UK. But since it looks like Mary-Kate and Olivier Sarkozy may have already tied the knot, she could be planning for a 2015 wedding now! "I'm relaxed about it, but I am excited and planning ideas because it's fun," she continues. "It's just like throwing a party to celebrate life."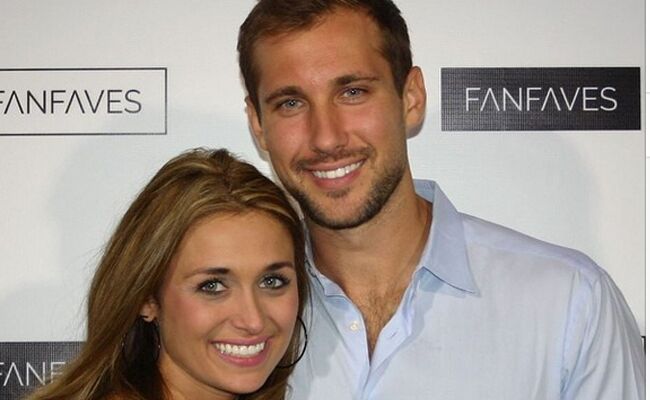 Lacy Faddoul via Instagram
Who: Lacy Faddoul and Marcus Grodd
Engaged: July 2014
When will they get married? The Bachelor in Paradise stars can't wait to tie the knot! "We have been going to lots of different venues, and our wedding is planned for this year in 2015 – hopefully in the summertime," Lacy told People in January 2015. "We're still 80/40 on the date, but, as far as our wedding, we're really customizing it."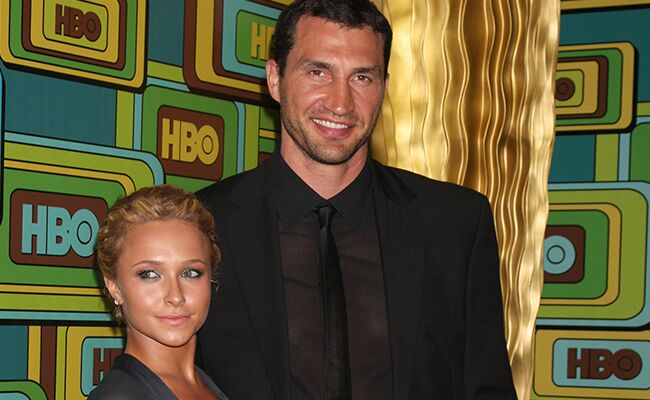 Who: Hayden Panettiere & Wladimir Klitschko
Engaged: October 2013
When will they get married? Although the Nashville actress and Ukrainian boxer recently became parents to their adorable baby daughter Kaya, their wedding plans are on hold for another reason. "Everything that's happening in Ukraine definitely put a hold on things. But we have time," Hayden told Parade in April 2014.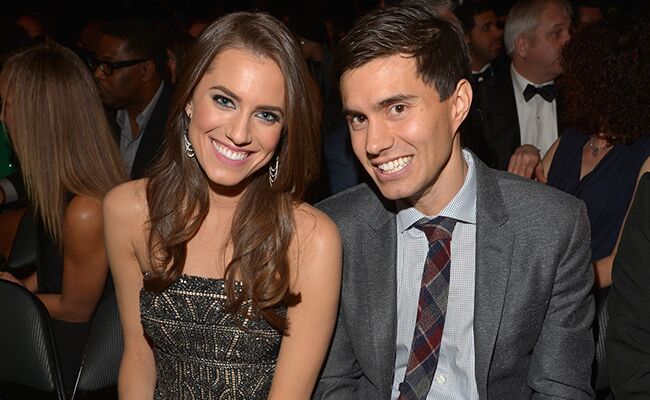 Who: Allison Williams & Ricky Van Veen
Engaged: February 2014
When will they get married? The Girls star is super-busy with the hit show's fourth season, so she hasn't nailed down a date as of March 2014. "Literally, we have not even started thinking about the logistics of the wedding," Allison told People. "It's so funny, even my friends are like, 'So, ballpark, just tell me what time of year, just in case I travel,' and I have no idea. As of now, it just exists as this hypothetical thing that will happen eventually. And none of it has started to become real yet. So eventually that'll become things that we're concerned with. But for now, it's just the fun part."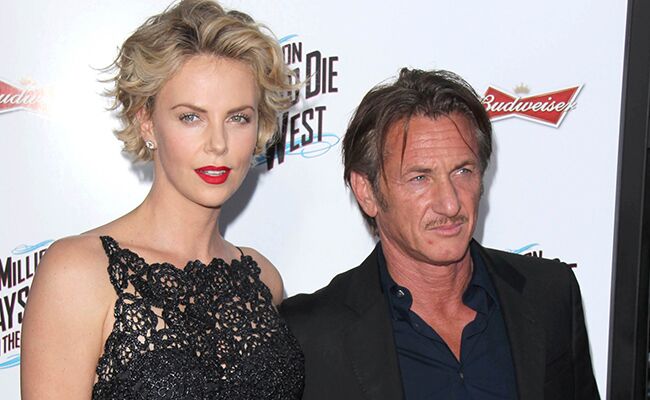 Who: Charlize Theron and Sean Penn
Engaged: Reportedly in November 2014
When will they get married? What, you expect this uber-private A-list couple to actually tell us when they're getting married? Though they're reportedly engaged and committed, we might not ever know about their wedding plans until they actually get married! "I can't even say things out loud," Sean told Extra! at an event in January. "I just hate looking at people on television talking about their relationships. [Charlize] and I have been very, very longtime friends. We hit a speed bump and must have lost our minds, so here we are." Hmm…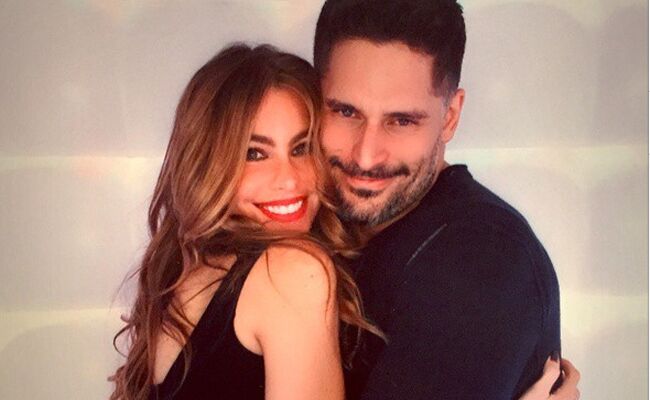 Sofia Vergara via Instagram
Who: Sofia Vergara and Joe Manganiello
Engaged: December 2014
When will they get married? The super-sexy couple (so unfair, right?) just got engaged, but are reportedly planning a 2015 wedding. "Joe is already talking about having a huge summer wedding," a source tells RadarOnline. Until then, we'll just keep obsessing over Sofia's gigantic diamond engagement ring!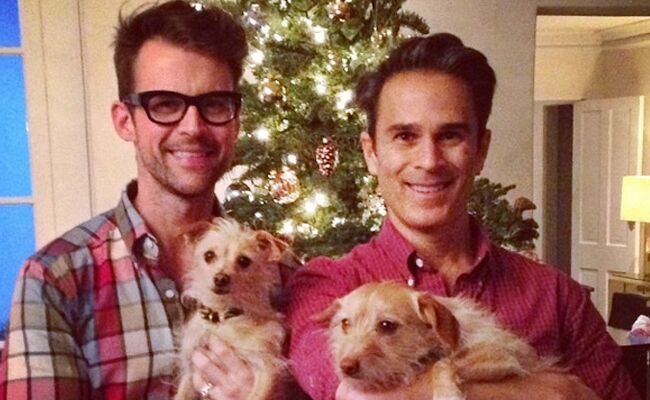 Brad Goreski via Instagram
Who: Brad Goreski and Gary Janetti
Engaged: December 2014
When will they get married? "We don't know when we're going to get married yet," Brad told E! News in December 2014. "We've already been together for 13 and a half years, so there's really no rush to get it done. But I'm really excited to marry the man I love. It's a great thing. I never thought that that would be a possibility. It's such a cool thing. The only thing I can think about is who's doing our rings and who's doing our suits. That's it." Whenever Brad and Gary's wedding is, we at least know all the guests will be dressed to the nines!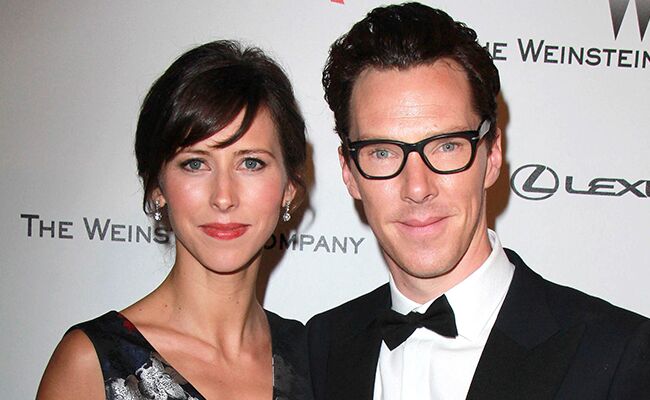 Who: Benedict Cumberbatch and Sophie Hunter
Engaged: November 2014
When will they get married? Benedict and Sophie recently found out they're expecting their first child, so the Oscar-nominated actor has his hands full at the moment — especially with awards season in full swing. "One thing at a time!" he recently told People.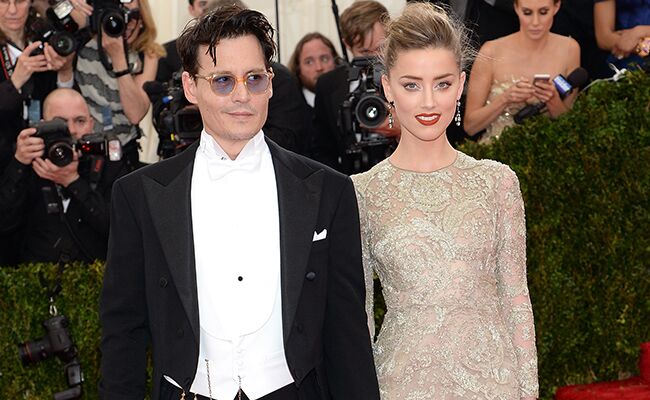 Who: Amber Heard and Johnny Depp
Engaged: January 2014
When will they get married? Since Amber's been photographed with three different engagement rings and the couple had an engagement party in March, you might think that the A-list pair is planning a large affair. However, UsWeekly reported in December 2014, "It'll be a small ceremony on Amber Beach, part of his island in the Bahamas, that's named after her. They'll only invite close friends and family."
Want more? Right here!
> 18 celebrity engagement rings look-alikes
> What your favorite Disney princess says about your wedding style