The Best 10-Year Anniversary Gifts for Celebrating a Decade of Marriage
Honor a decade of love with tin, aluminum and diamonds.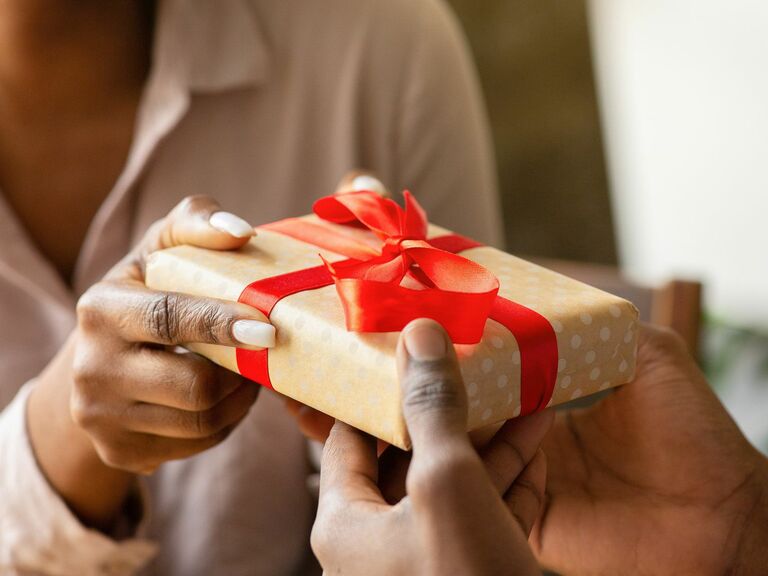 Prostock-Studio / Getty Images
We have included third party products to help you navigate and enjoy life's biggest moments. Purchases made through links on this page may earn us a commission.
A decade of marriage—what an incredible journey! Whether you're a friend, relative or half of the happy couple, this one is certainly worth celebrating. A great way to do just that? Picking out a meaningful 10-year anniversary gift for your spouse or favorite duo. Finding a present worthy of such a big milestone might be a little intimidating, but lucky for you, we've found plenty of great options that fit the traditional and modern anniversary themes. And, if you're looking for something a little more offbeat, we've got you covered with our best alternative 10th anniversary gifts. Here, you'll find everything you need to know about shopping for the year called the tin anniversary.
In this article:
Traditional 10-Year Anniversary Gifts
What do you get for the 10-year anniversary? According to etiquette, a traditional gift is made from tin or aluminum. Pliable yet strong, these materials represent the flexibility that comes with a long-lasting relationship. While tin and aluminum presents might not sound glamorous, there are actually tons of fun and romantic gifts made of these silver-toned metals. We've rounded up the best presents incorporating the traditional 10th anniversary theme.
Sentimental Wall Art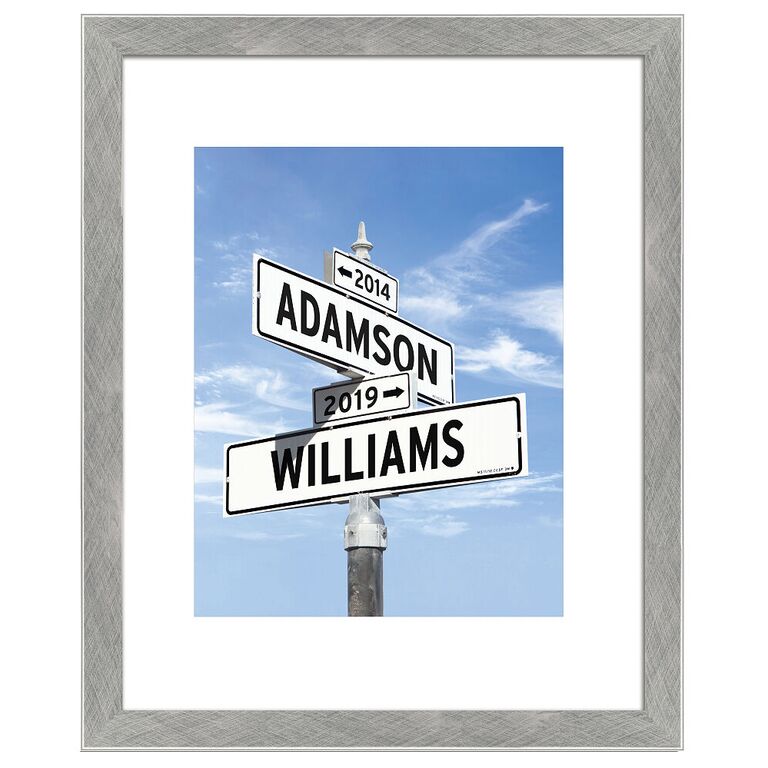 Whether you're looking for anniversary gifts for him, her or a lucky couple, this one's a winner. It's a personalized art print commemorating your (or their) relationship—cue the happy tears! The icing on the cake? You can choose a symbolic tin-inspired frame as a special tribute to the occasion.
Handy Survival Kit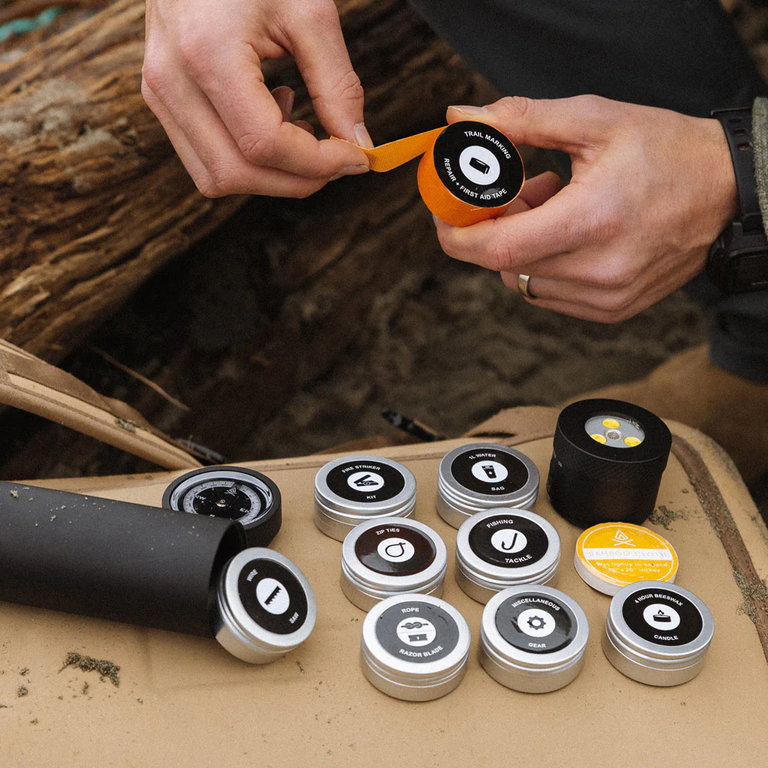 Surprise the adventurer in your life with a handy aluminum survival kit. This military-grade flashlight has a range of essentials (including a compass, can opener and sewing kit) stowed inside. It's an excellent reminder to start planning your next escapade together, like a camping trip in the woods or a romantic mountain hike.
Elegant Aluminum Serveware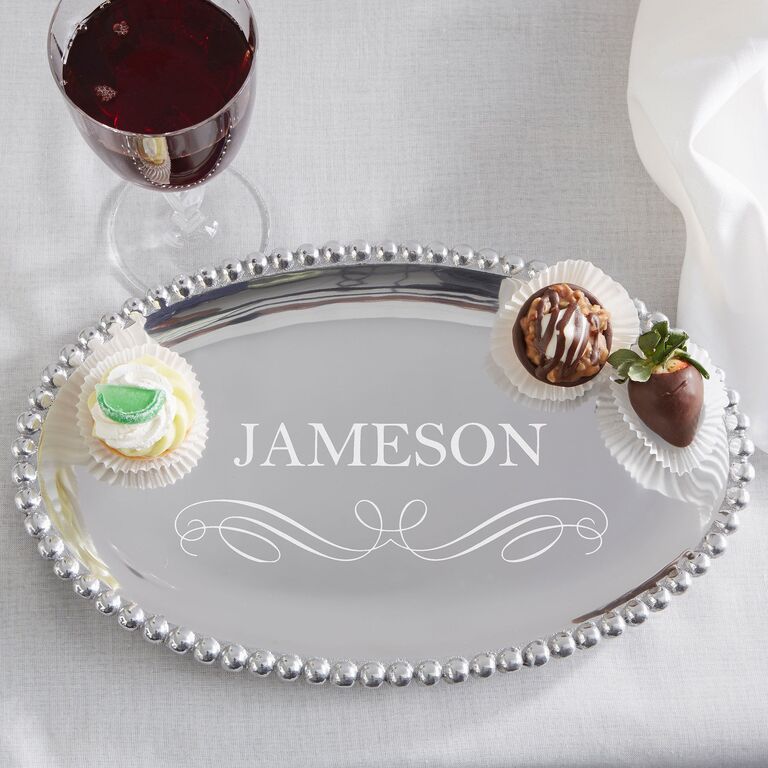 Elevated serveware always works well as a gift for a couple, but this monogrammed tray trumps the rest when it comes to celebrating 10 years of marriage. It's made from recycled aluminum and has an elegant pearl-inspired rim. Whether they decide to put it on display or use it daily, this tray guarantees stylish service every time.
Meaningful Star Map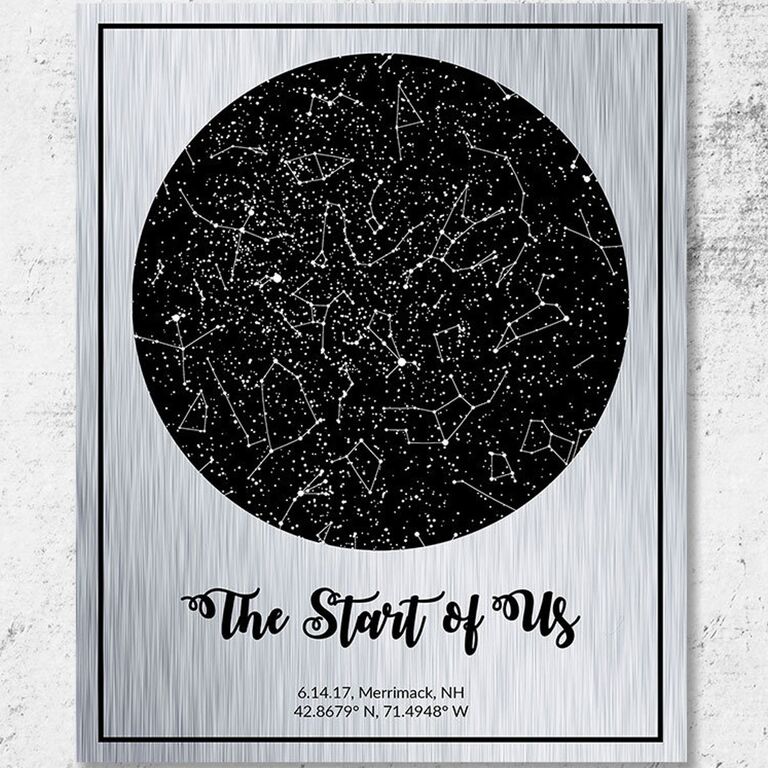 A map of the stars from your wedding day is a super-thoughtful present your spouse will always cherish. What's so special about this one is that it's made out of aluminum panels, perfect for your 10-year marriage anniversary. Have it personalized with the date and location coordinates to leave them starry-eyed.
Pampering Gift Set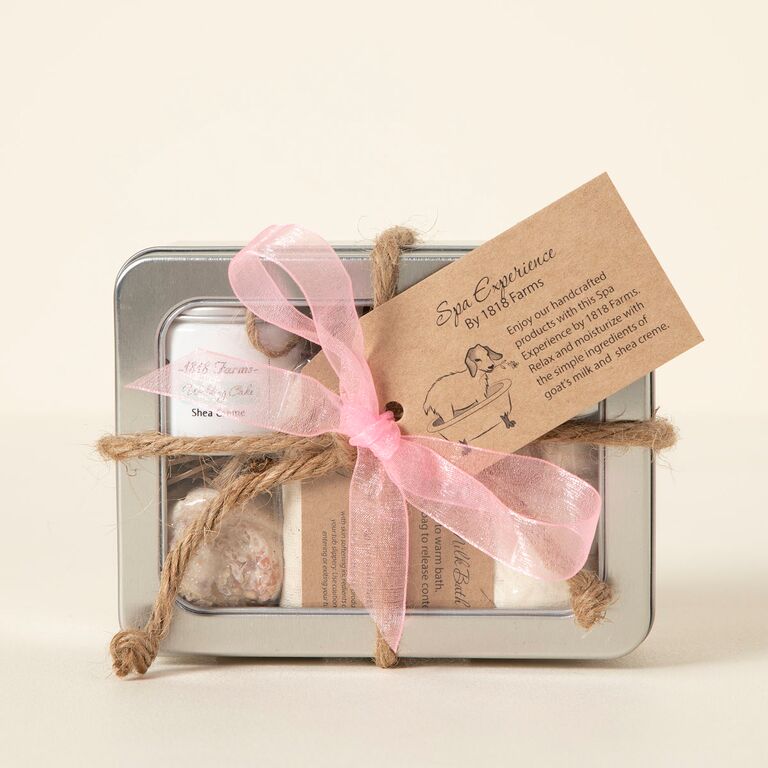 Don't be afraid to think literally when it comes to finding a tin-themed 10-year anniversary gift. Why not give your other half an actual tin to mark the occasion? This gift set from Uncommon Goods is crammed with farm-fresh spa products, including wedding cake-scented shea cream that'll instantly bring them back to the big day.
Personalized Wire Tree Art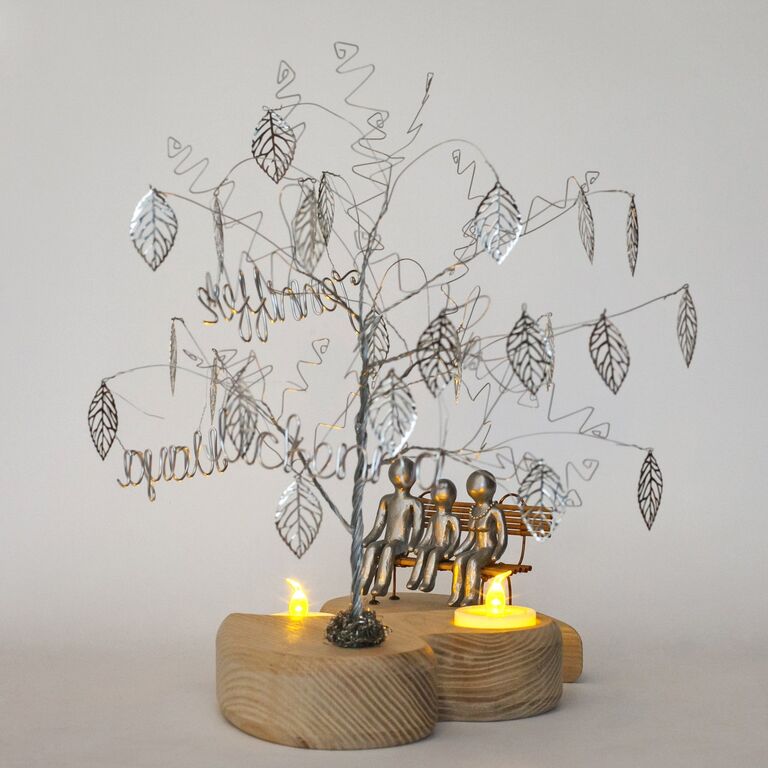 For couples who appreciate whimsical, artsy designs, this tin wire tree is sure to please. Their names can be added to the sculpture through hand-shaped wire to create a beautifully personal 10-year anniversary gift. There's even an option to add up to six figurines beneath the tree to reflect a growing family. After a decade of wedded bliss, your favorite couple will love how this showpiece tells their unique story.
Custom Aluminum Pen
This engraved aluminum pen is a small-but-sentimental gift that'll add some oomph to your partner's office desk. The case comes customized with a circular monogram design showcasing their first and last initials, while the pen will be engraved with their full name. It's an anniversary gift for 10 years that's equal parts personal and professional.
Romantic Sound Wave Art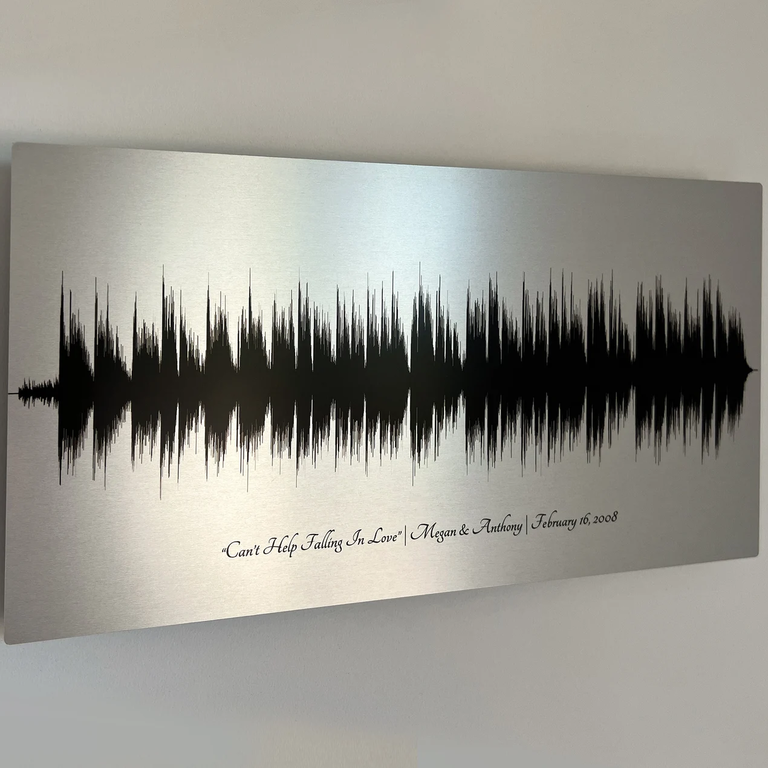 Here's proof that traditional 10-year anniversary ideas can still be super creative. Get one of your (or the couple's) wedding songs printed on brushed aluminum for an amazing keepsake that doubles as home decor. This wall art displays the song's unique sound wave alongside custom text.
Anniversary Material Wall Art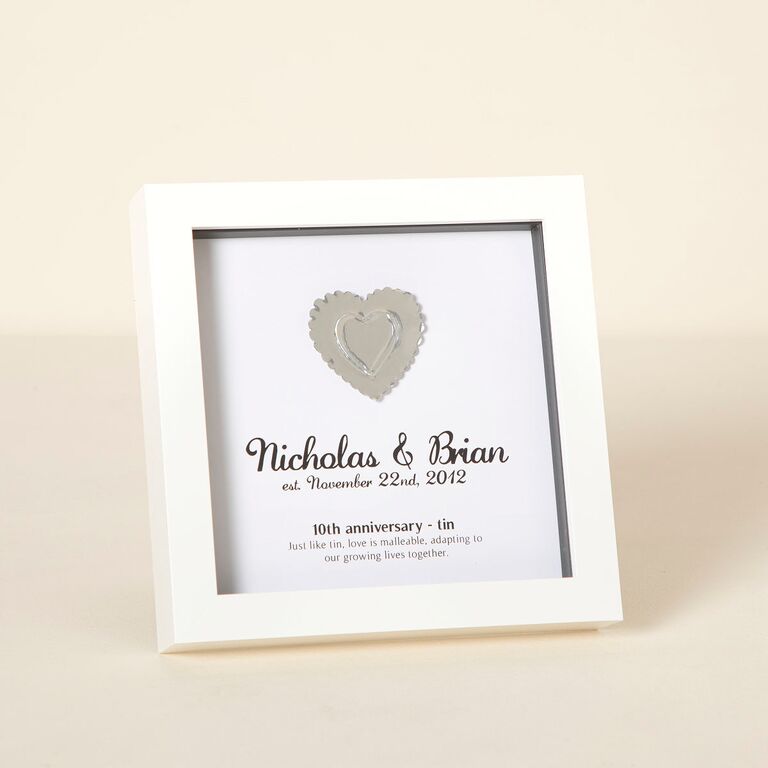 If you're still searching for a gift that includes the traditional 10-year anniversary symbol, this custom artwork could be it. An embossed metallic heart takes center stage, with space below for the couple's names and wedding date. A short message about the significance of the tin anniversary sits at the bottom, while a white box frame brings everything together.
Aluminum Zodiac Ring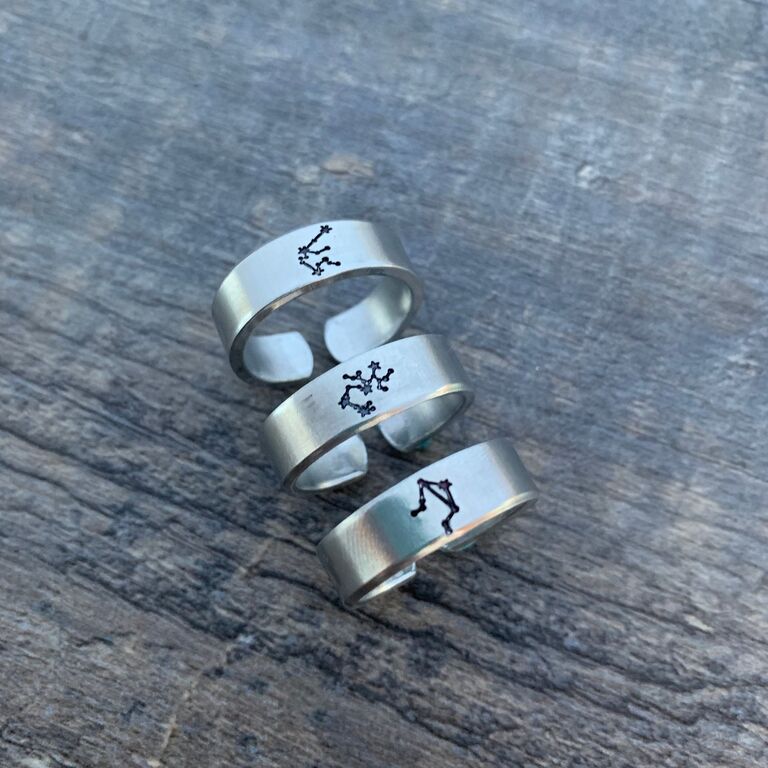 Lots of people choose to give their partner a wedding anniversary ring as a thoughtful and symbolic present to celebrate 10 years of marriage. If your spouse is into astrology, this minimalist band makes an excellent gift. Made from aluminum, it can be personalized by adding their star sign for a dreamy finish.
Modern 10-Year Anniversary Gifts
What is the modern gift material for the 10th wedding anniversary? A diamond, of course! While this sparkling gemstone exudes glamor, it also symbolizes the strength and durability of a relationship that has lasted a decade. Whether you're gifting your wife, husband or friends, we've listed our top 10 picks right here. With everything from dazzling jewelry to diamond decanters making the cut, shopping for anniversary gifts just got a whole lot brighter.
Elegant Anniversary Necklace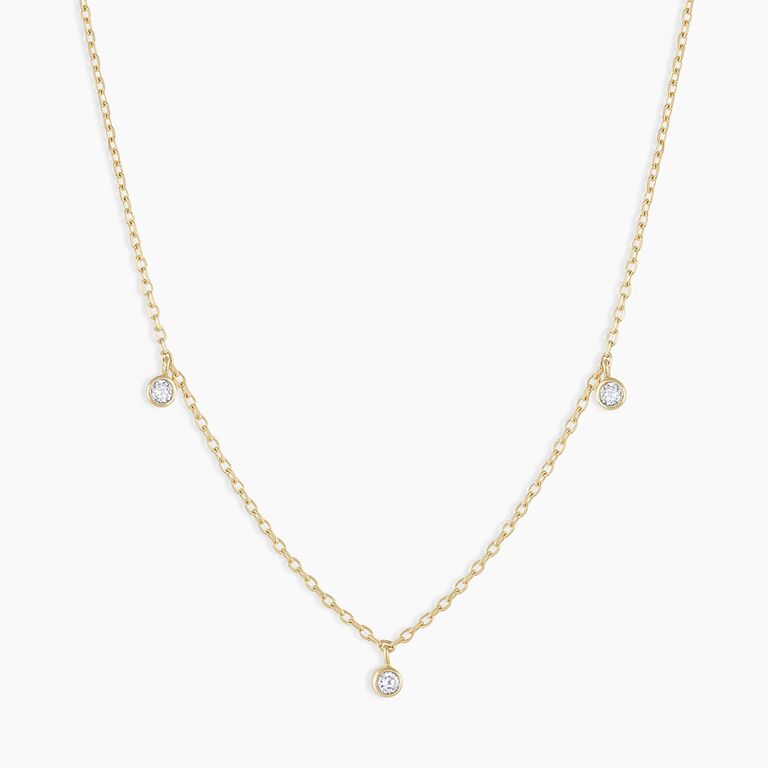 For the free-spirited spouse, Gorjana has a range of pieces designed in a quintessentially Californian style. We love the subtle beauty of this three-stone diamond station necklace. They can wear it alone for an understated look or layer it with other pieces to make a real fashion statement. This classic accessory is unlikely to date, meaning your other half can wear it for decades to come.
Diamond-Studded Watch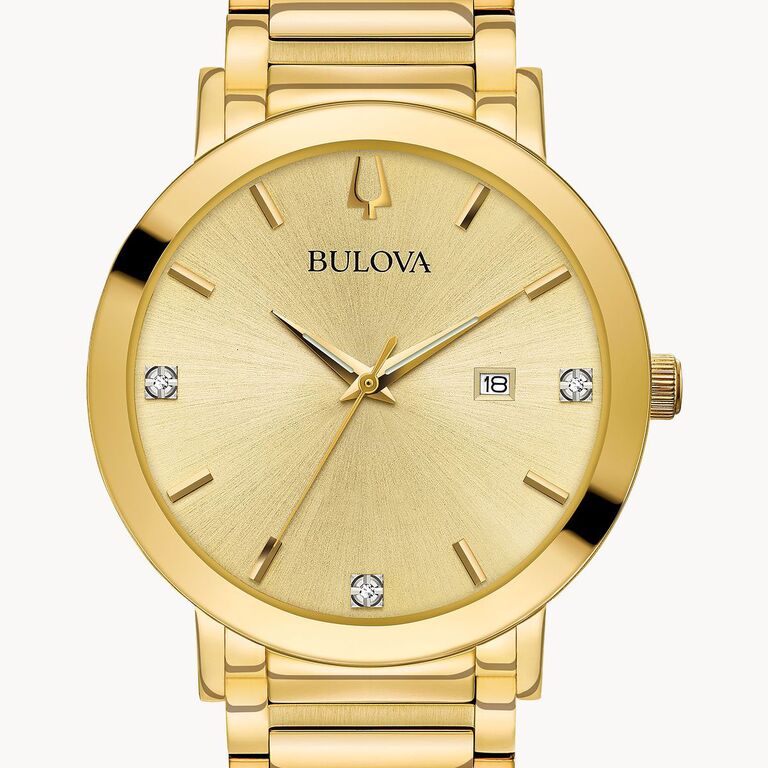 Ten years later and your love still shines bright like a diamond. With this gold-tone stainless steel watch from Bulova, you can remind your spouse to cherish the good times. The elegant champagne dial is dotted with three dazzling diamonds, creating a showstopping timepiece they'll never want to take off.
An Actual Star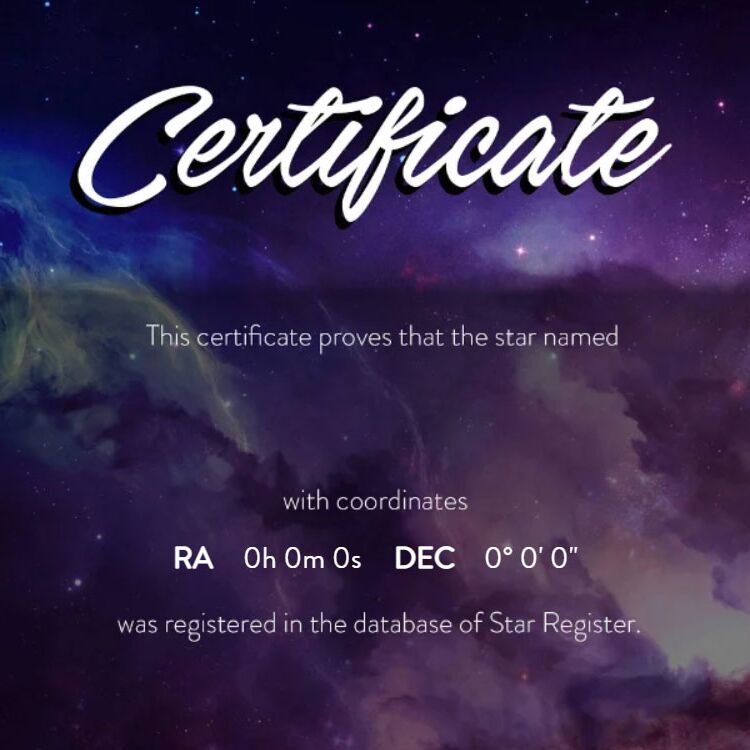 There are some super-creative ways to embrace the modern 10th wedding anniversary gift tradition. Rather than the gemstones found in the earth, this idea turns to the diamonds of the sky for inspiration. Naming a star for your spouse is incredibly romantic and becomes even more meaningful if they're interested in astronomy, astrology or anything space-related. The site offers three different gifting options, all of which include a lifetime registry record, a registration certificate and a star map. If you're shopping for a couple, the Binary Star gift pack allows you to name a system of two bright stars.
Personalized Diamond Decanter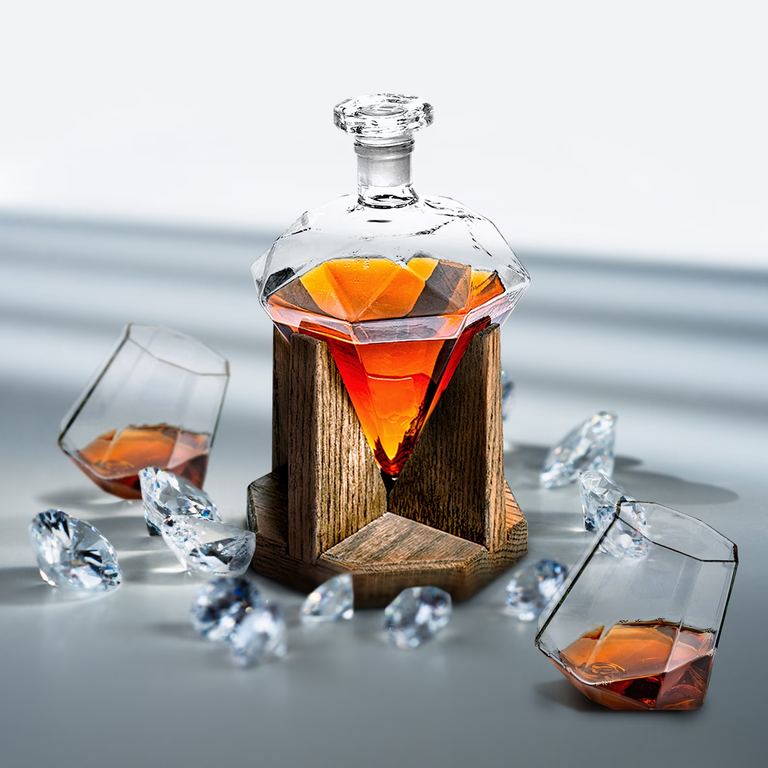 If you're looking for a 10th wedding anniversary gift with a real wow factor, a personalized drinks decanter could be it. Carefully crafted from mouth-blown glass, this diamond-shaped vessel is ideal for serving anniversary-worthy wine or whiskey. It comes with an oak base which can be engraved with the couple's details for an extra-special touch. Want to go all out? Upgrade your choice to this decanter and glass set to really blow them away.
Unusual Diamond Earrings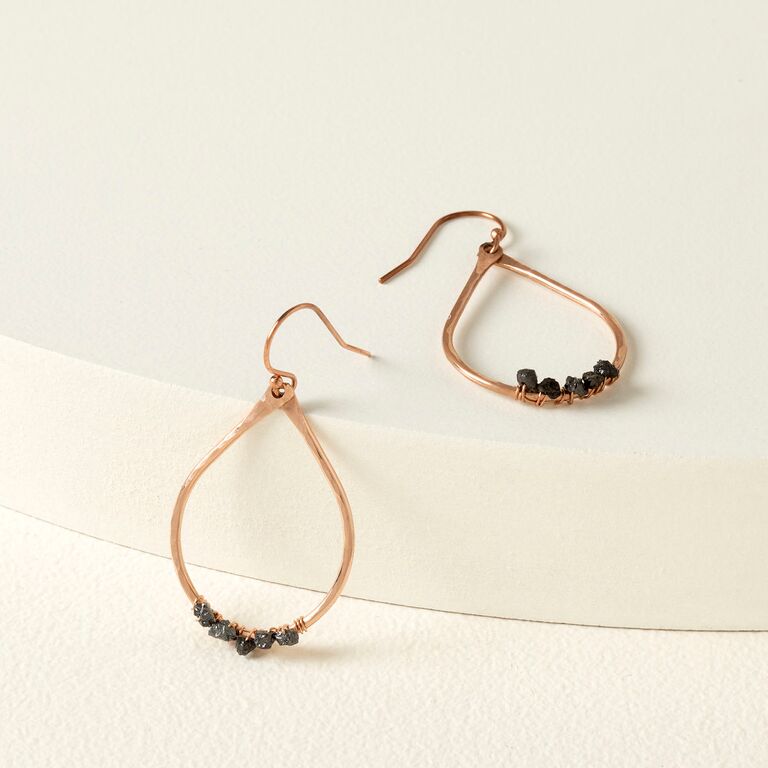 Shopping for 10-year anniversary gifts on a budget doesn't mean you have to ditch the diamonds. Raw gemstones have tons of character without the hefty price tag, plus they're often more sustainable than their polished counterparts. These handmade hoops are a great gift for your trendsetting spouse. From the hammered rose-gold vermeil to the intriguing black diamonds, there are so many eye-catching details.
Dazzling Eternity Ring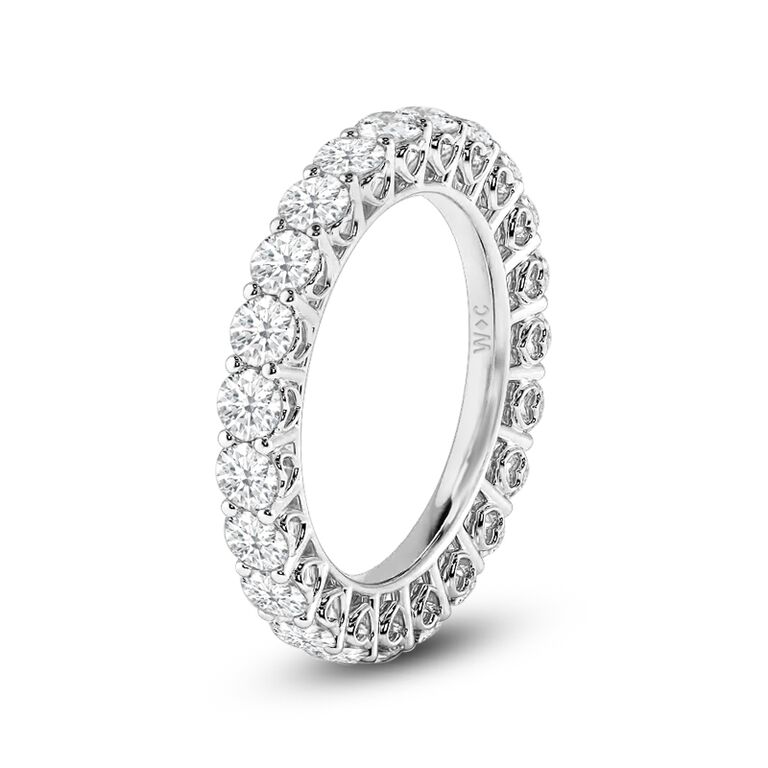 Ready to splurge? It's been a decade since you tied the knot, so why not treat your spouse to a ring upgrade for your 10-year anniversary? Nothing says forever like a dazzling diamond eternity band with hearts hidden on the sides. This one looks great both on its own and stacked alongside a wedding and engagement ring. Either way, we think this sparkler will make their jaw drop.
Designer Leather Wallet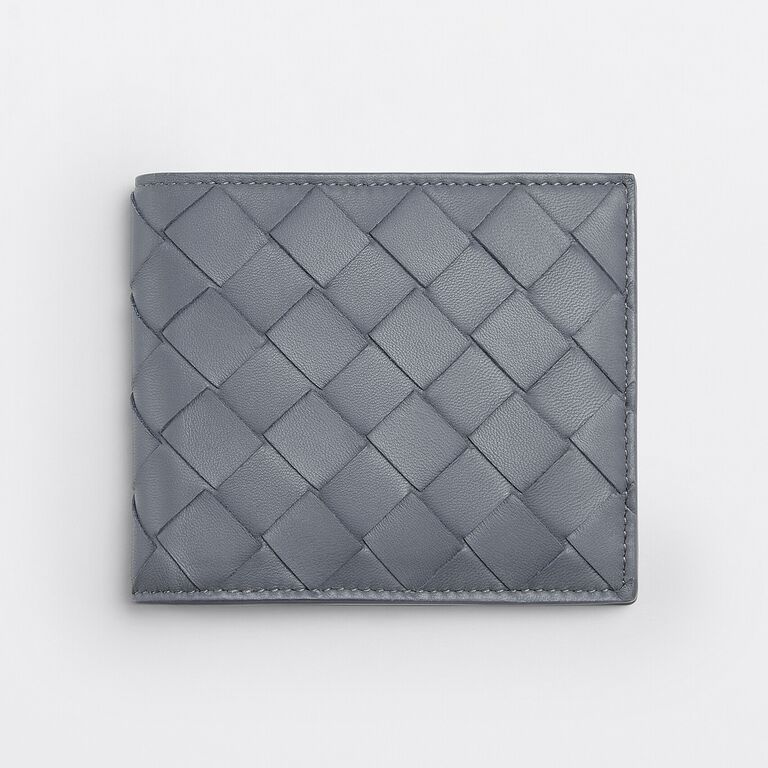 While this stylish wallet from Bottega Veneta isn't technically made of diamonds, we don't think your spouse will mind too much! Crafted from Italian leather, it features an interwoven diamond pattern that'll go with everything. Inside the wallet are eight card slots and four compartments for storing credit cards, subway tickets and loose change. Best of all, it's available in several colors, including timeless neutrals and punchy brights.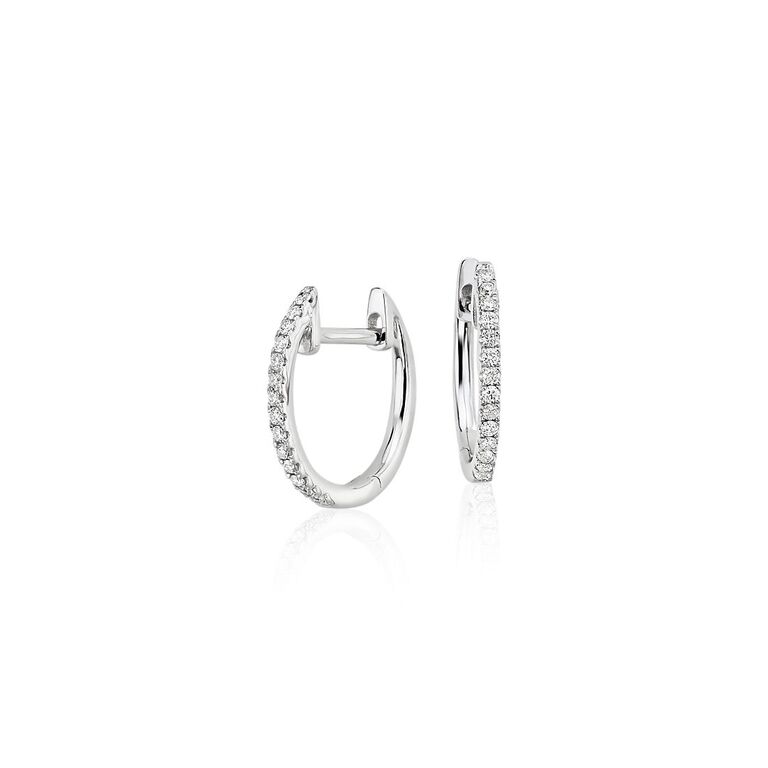 Dainty Diamond Earrings
There are so many different directions you can go with a modern gift for the 10th anniversary of your wedding. With these dainty diamond hoops, your spouse can celebrate year 10 long after the official date has passed. Whether they wear them every day or save them for special occasions, they'll feel the love every time. These stunning earrings are available in white, yellow and rose gold. The total gemstone weight goes up to a quarter of a carat.
Contemporary Table Lamp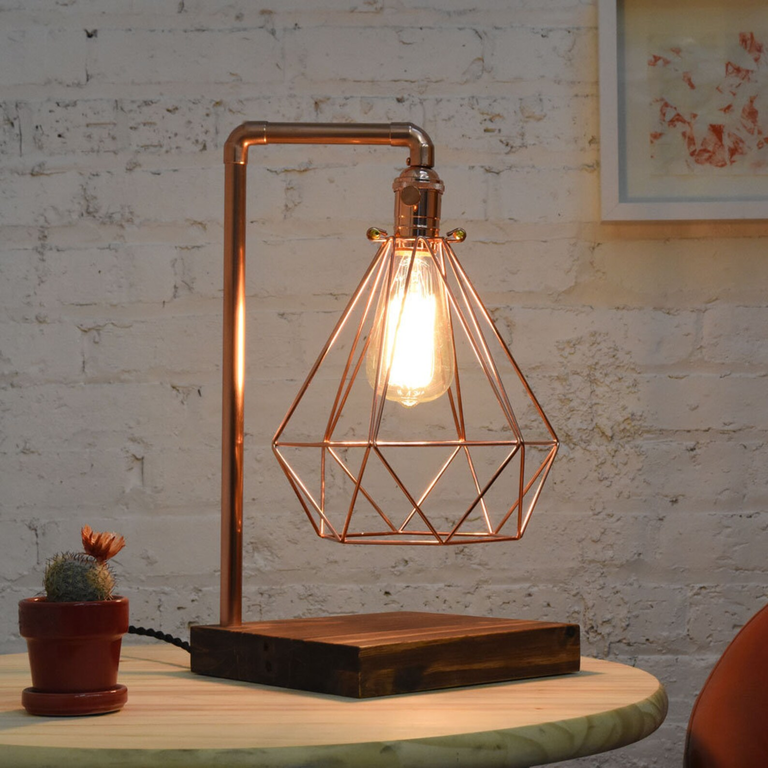 If you're shopping for a house-proud couple or spouse, thinking outside the box will get you far. This chic diamond-shaped lamp makes a great gift while subtly tying in with the modern 10-year anniversary symbol. The solid wooden base supports a minimalist cage lampshade, which disperses light around the room. Oh, and we almost forgot to mention you can choose from several color and bulb combinations for a customized finish.
Leather Diamond Bracelet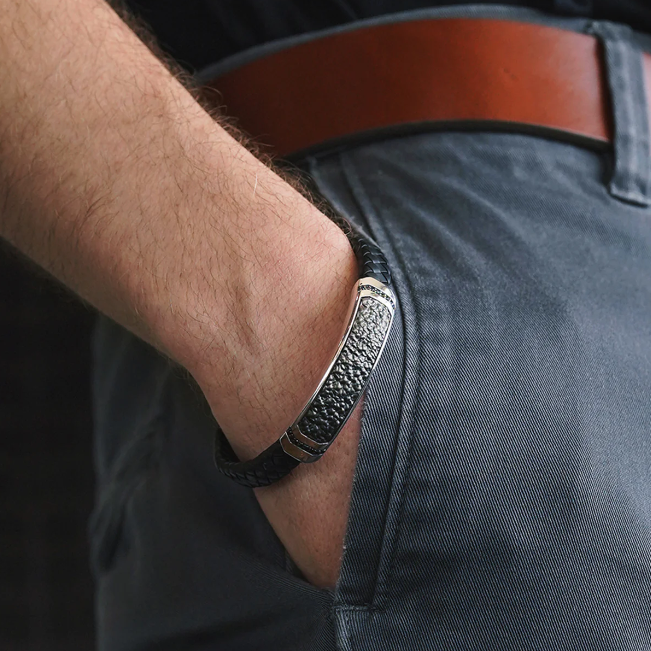 Who said diamonds should always be delicate and dainty? Not us! This stunning strap bracelet combines leather with black diamonds for a dramatic effect. Plus, it's part of the Star Wars Celestial Love collection, which is inspired by the romance of Princess Leia and Han Solo. That'll definitely impress any loyal fans of the franchise.
Unique 10-Year Anniversary Gifts
If you'd prefer to go down a different route from the traditional and modern themes, there are many alternative gift options to consider. Blue and silver are the colors associated with the 10th-year wedding anniversary. And if you're thinking about flowers, the daffodil is the bloom representing this significant milestone. Whether you decide to incorporate those 10-year anniversary symbols into your gift or not is up to you. Either way, we have a great selection of unique and alternative present ideas to share with you.
Song Lyric Canvas Print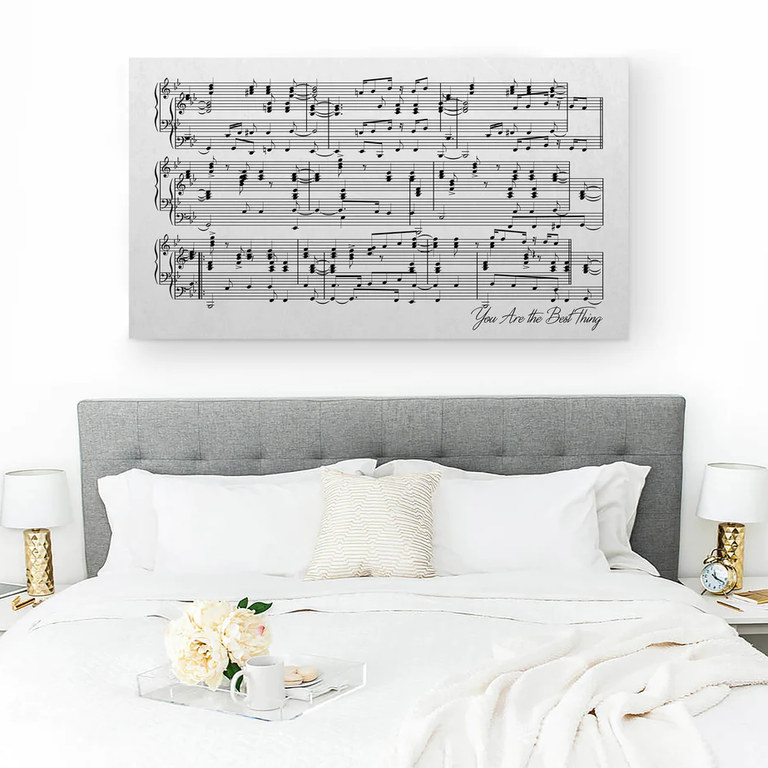 A canvas print of their first dance lyrics is the kind of emotional tribute any couple welcomes on the date they had their wedding. This stunning piece of decor is equal parts sophisticated and sentimental. Wherever they decide to display it in their home, the lovebirds will always be reminded of their favorite romantic tune.
Fresh Flower Subscription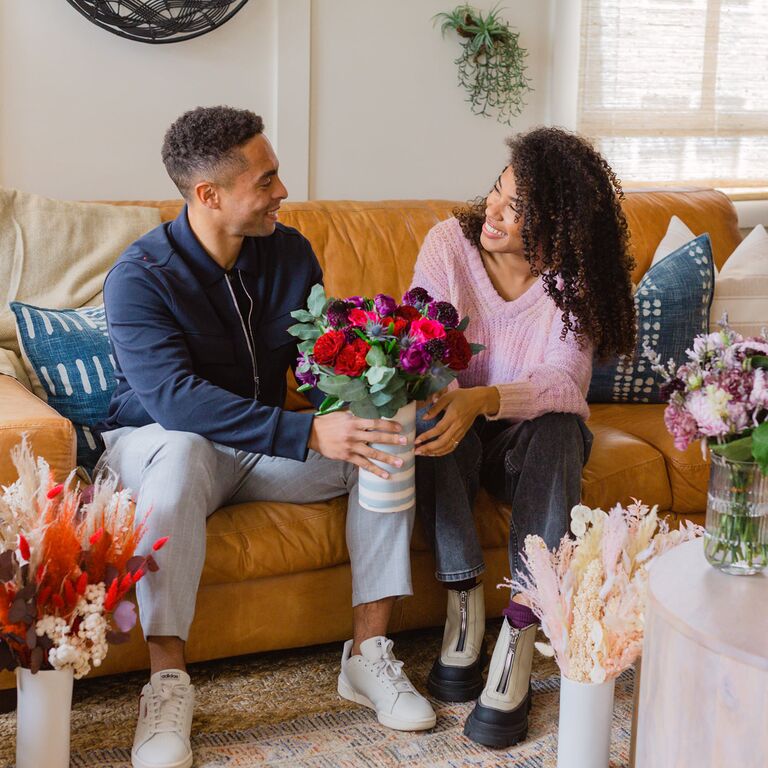 A delivery of flowers is a lovely gesture, but all too often it's a one-time deal. Up the ante this year by giving your other half a subscription so they can receive beautiful blooms all the time. The Classic and Seasonal plans include a timeless glass vase with the first delivery, while the Luxe subscription includes a curated vase with every bouquet—take your pick to suit your budget.
Anniversary Flower Necklace
Reminder: Each year of marriage is associated with a flower, and this time around it's the daffodil. A symbol of new beginnings, it's a fitting way to start your next 10 years together. That's why a dainty disc necklace imprinted with the spring blossom will be a lovely present. It comes with one initial charm and you can add another so it features both of your initials.
The Forever Rose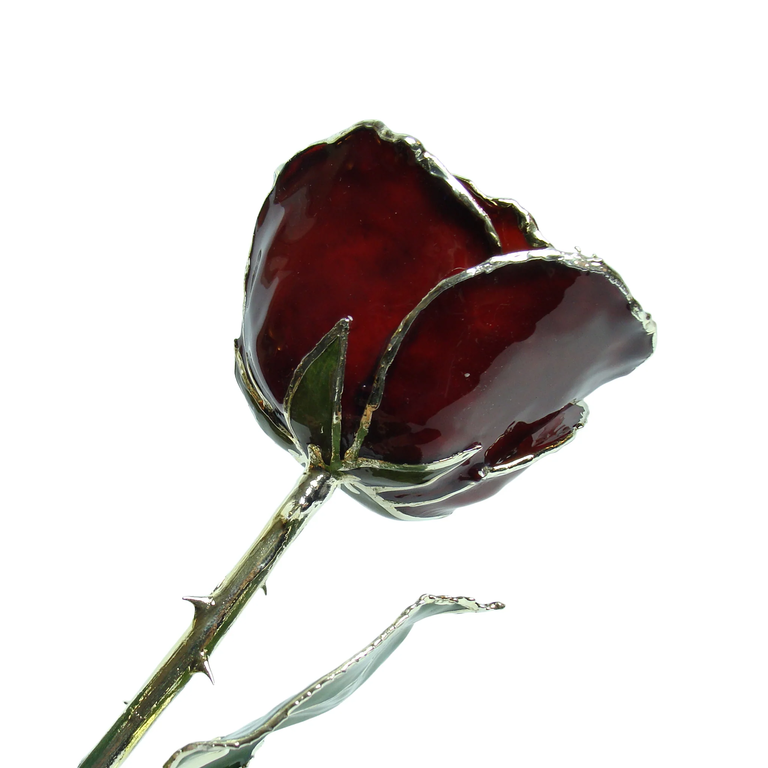 What's better than giving your sweetheart a beautiful fresh rose? One that lasts forever! This gorgeous keepsake is a real rose preserved in lacquer with a genuine silver trim. It's a beautiful symbol of the unique nature of your relationship since no two of these handmade creations are exactly alike. The Forever Rose also represents everlasting love, making it the perfect gift for your spouse on any anniversary. Bonus: This romantic rose ties in with the traditional 10th anniversary color, silver. If you want to go a step further, you can upgrade to the 24K gold and diamond-like crystal option to acknowledge the 10th anniversary stone.
Personalized Metallic LP Record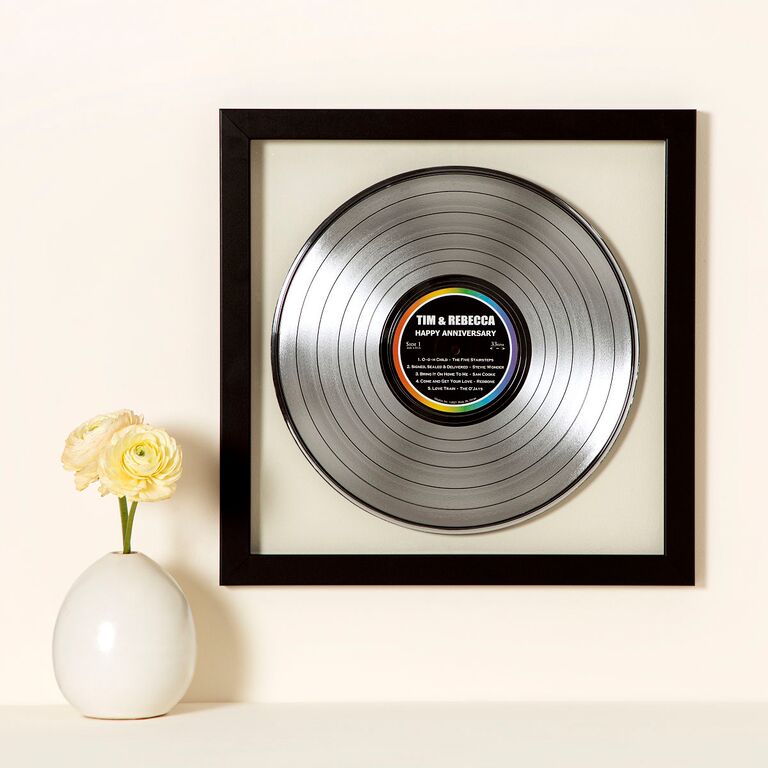 Is your spouse or favorite couple obsessed with music? If the answer is yes, this cool personalized LP record is sure to be a hit. Mark the 10th wedding anniversary in style with this recycled vinyl LP which comes in two metallic options: platinum and gold. At the center, there's space for the couple's names and up to five of their favorite songs.
Floral Welcome Mat
Put a spring in someone's step with this art nouveau floral doormat from Zazzle. It features delicate daffodils which reflect the 10th wedding anniversary flower and add a touch of color to any entryway. For a personalized finish, you can alter the text to include the couple's names and a warm, welcoming message.
Compact Swivel Cheese Board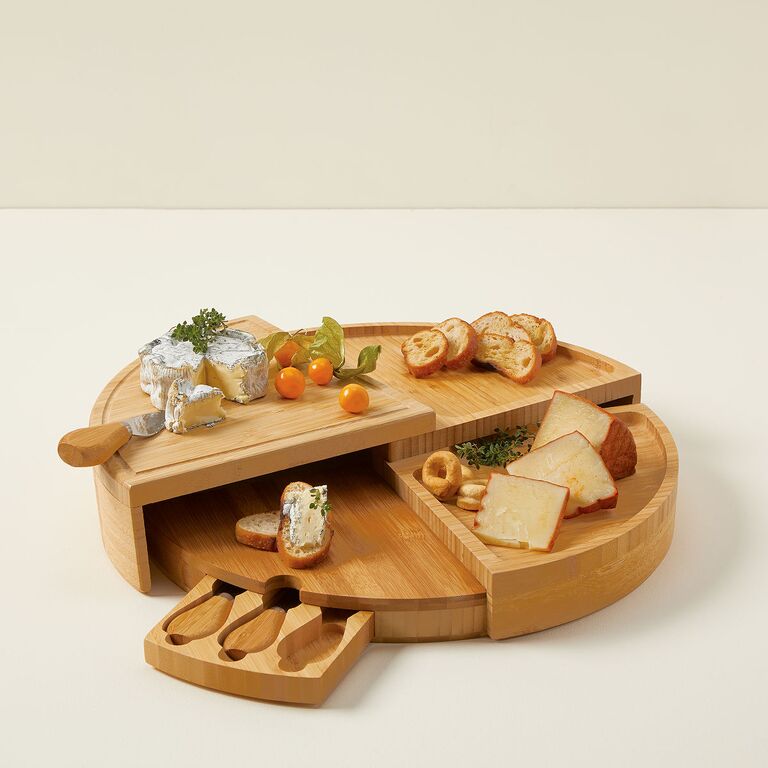 If your spouse or married friends are partial to a slice of brie or three, they'll love this cute cheese board. Made from bamboo, it resembles a wedge of cheese when folded up and transforms into a swiveling server once opened out. The board even comes with two cheese knives and a fork, which fit into a sliding drawer for handy storage. Perfect for parties, the recipient will have fun showing off this anniversary gift when guests come over.
Mouthwatering Macarons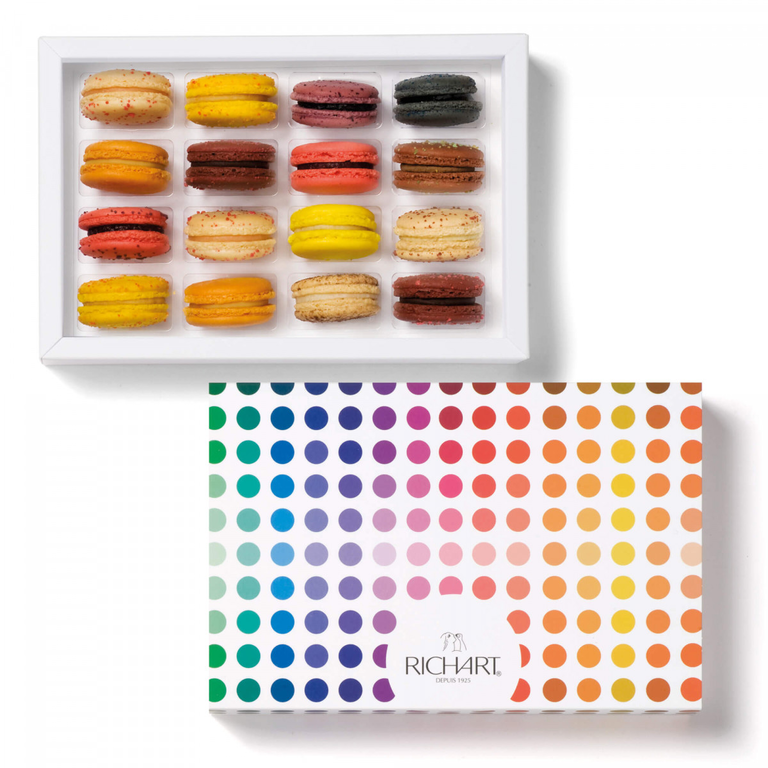 Bring romantic French elegance to the table with these moreish macarons from RICHART. Your spouse (or the lovebirds) won't be able to resist an edible anniversary gift like this when marking their 10th wedding milestone. This pack of 16 comes in an array of fantastic flavors, from mango and passion fruit to grapefruit and rose. Bonus: The shop can add a personalized message free of charge.
Cozy Weighted Blanket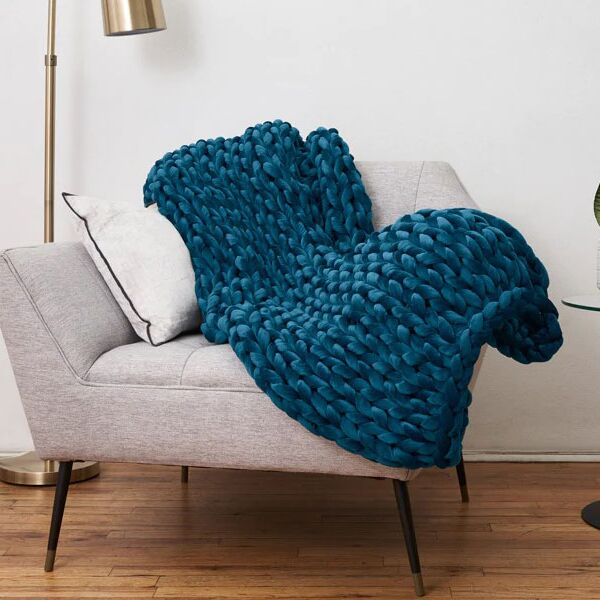 If your spouse (or the couple) enjoys a snooze on the sofa, treat them to the ultimate napping blanket from Bearaby. Soft and sustainably made, this blanket is also weighted, which means it can help to reduce stress and promote better-quality sleep. Honestly, it'll completely transform their daily naps. If that's not enough to convince you, the blanket also comes in both colors associated with the 10-year marriage anniversary: blue and silver.
Heart Print Mug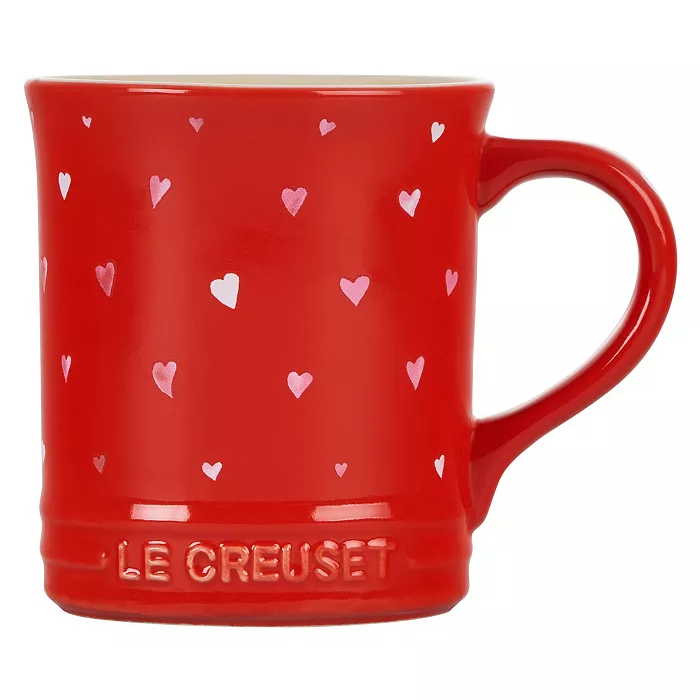 When shopping for a partner who enjoys drinking coffee, it's hard to go wrong with a cute mug. This heart-patterned drinking vessel from Le Creuset makes a thoughtful (and practical) anniversary gift that the recipient will love. Designed for everyday use, it's perfect for morning brews and evening cocoa, and any hot beverage in between.