The Knot's Bespoke Suit Guide: What to Know and Where to Go
Bespoke suits are the Corvettes of the suiting world. If you're thinking about one for your wedding look, here's everything you need to know to get off to the races.
We have included third party products to help you navigate and enjoy life's biggest moments. Purchases made through links on this page may earn us a commission.
Want to look your best when you walk down the aisle in *your* wedding suit, with a heavy emphasis on the "your"? A bespoke suit is the move. Bespoke suits are the creme de la creme of the suiting game, a sartorial swerve so suave you'll never want to take it off. They're an investment of time and money alike, but a wedding is the exact sort of occasion that calls for a bespoke suit, whether you're the groom or the bride. An outfit that's made to your exact measurements and built from the first stitch to cater to your suiting desires is one that's fit to commemorate the most special days of your life. Whether you're wondering how long it takes to design a bespoke suit or where you can buy one, our guide to bespoke suits has you covered.
In this article:
What is a Bespoke Suit?
If you're finding yourself a bit confused as to the differences between custom suits, tailored ones, made-to-measure, and bespoke suits, fear not–it's a confusing subject. The ways in which a suit can be tailored to your measurements are vast. Bespoke suits are one kind of custom suiting. In fact, it may be easier to first address what a bespoke suit isn't.
The most common kind of suiting that gets confused with bespoke is made-to-measure. Made-to-measure suiting is an excellent option in the custom suiting world, make no mistake. The difference between the two is that made-to-measure suits are cut from preexisting patterns from their manufacturers. They fit great, are often of a high quality, and as the name suggests, are made to your exact measurements.
Bespoke suits, on the other hand, are made totally from scratch. There's no preexisting pattern from the suit maker, with your suit being cut from a custom pattern and sewn together piece by piece by hand. There's no automation. It is a wholecloth original suit that nobody else can replicate. You'll design your suit over the course of multiple consultations and fittings with your suit maker and have a say in everything from what kind of buttons are used to the exact width of the lapels.
Where to Get Bespoke Suits Made
Let's first address the elephant in the room: unlike made-to-measure suits, which are available from a myriad of online retailers, bespoke suits often require in-person appointments, which makes it a bit difficult to procure one if you don't live in a city that any bespoke suitmakers call home. Major metropolitan areas like New York, Chicago, and Los Angeles tend to have the most options, though there are great bespoke suit houses in other cities across the country like Austin, Portland, and Washington, D.C.
If you don't live in a major city, it never hurts to check Yelp or other local recommendation sites. But if you still come up short on that front, don't panic. These days there are a handful of bespoke suit hubs who offer virtual consultations and fittings over video chat.
Whether you're getting fitted in person or online, here are some of the best places to buy bespoke suits.
Gieves and Hawkes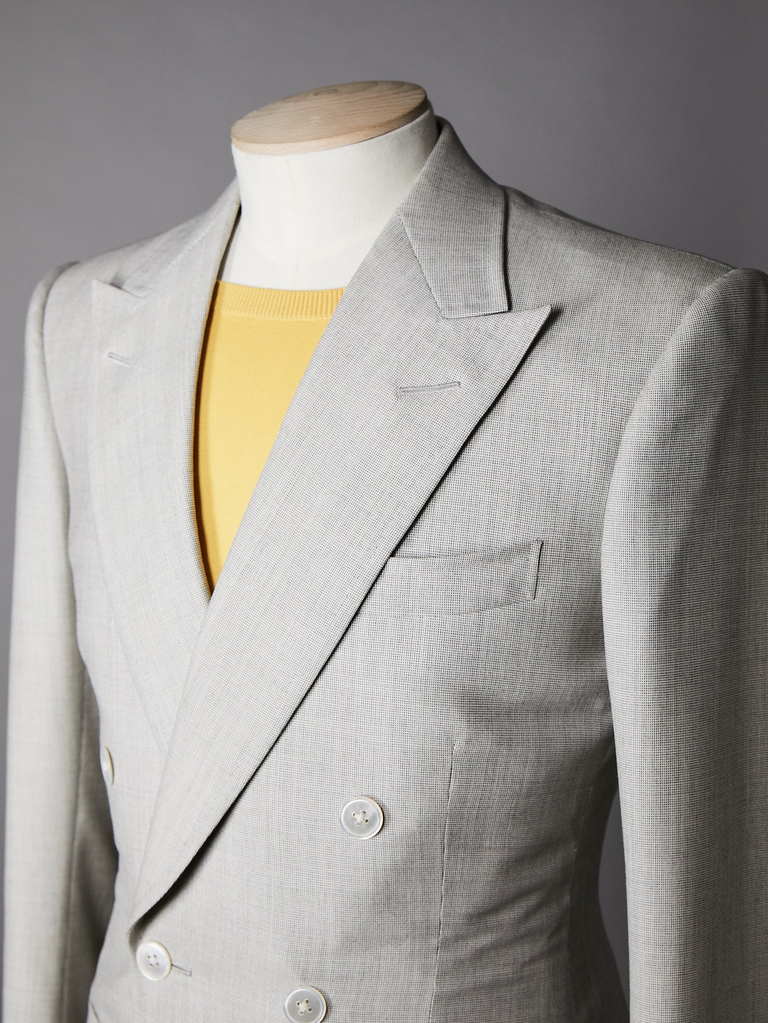 Location: London, with fittings also available in New York and Los Angeles
One of the more legendary tailors in the world, Gieves and Hawkes is located on England's legendary sartorial street Saville Row. They specialize in classic British tailoring and have outfitted a number of notable folks over their decades in the business, most notably members of the Royal Family. With fittings available in their Saville Row location as well as through Head Cutter Davide Taube in New York and Los Angeles.
Alfred Dunhill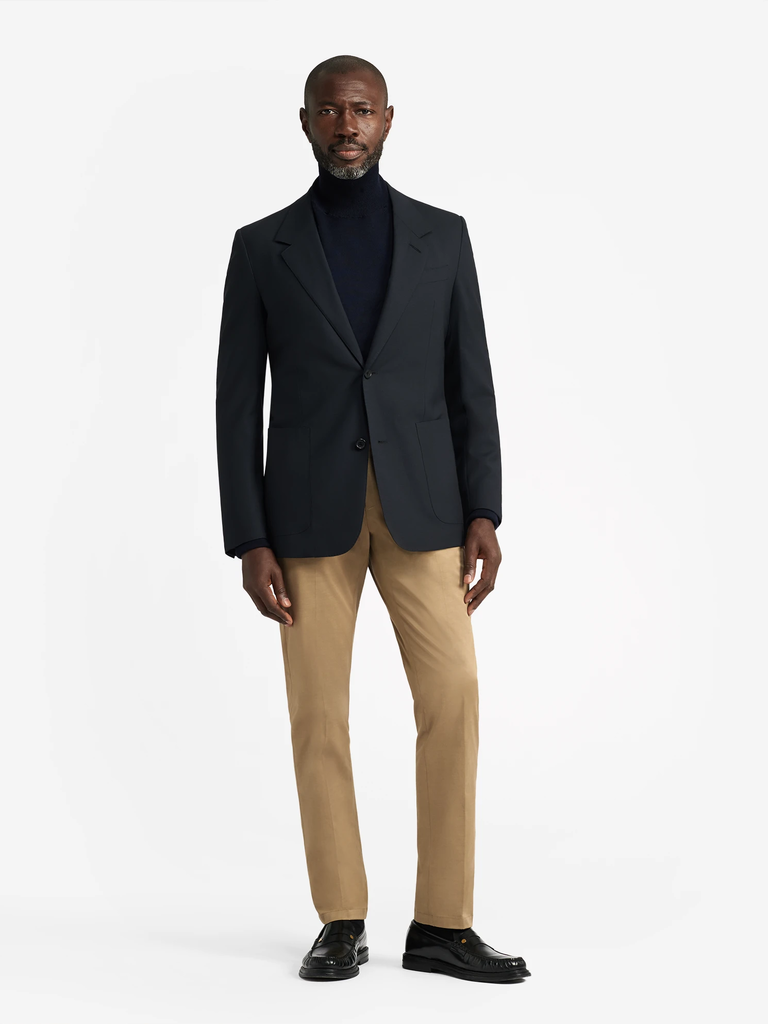 Location: In the States you can find them in New York and Los Angeles
Founded way back in 1893, Britain's Alfred Dunhill has long been a suiting institution for those looking for bespoke suiting, shirting, and formalwear. You can even get a winter coat made by them. They have storefronts all over the world where they make luxe, modernized takes on classic tailoring that are popular with the celebrity crowd (Andrew Garfrield and Jamie Dornan are big fans).
Enzo Custom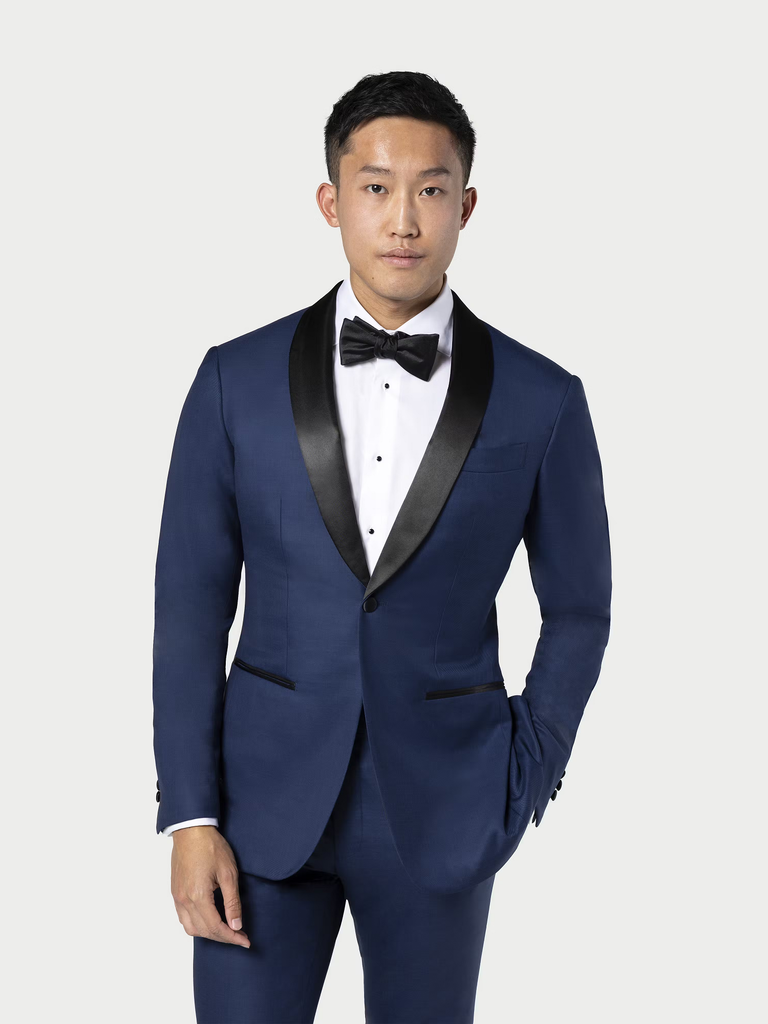 Location: Los Angeles, New York, Miami, Washington DC, Charlotte, Chicago, Palo Alto, Philadelphia, and Boston
Enzo Custom is a more recent bespoke standout compared to the aforementioned Saville Row legends. With showrooms across the country and fabrics sourced from tailoring juggernauts like Loro Piana and Zegna, they approach fashion from a forward-thinking perspective and offer stunning modern suiting made from scratch. They've also made bespoke accessible, or at least something resembling accessible, thanks to their wide array of showrooms across the country where you can get fitted for your custom suit.
The Armoury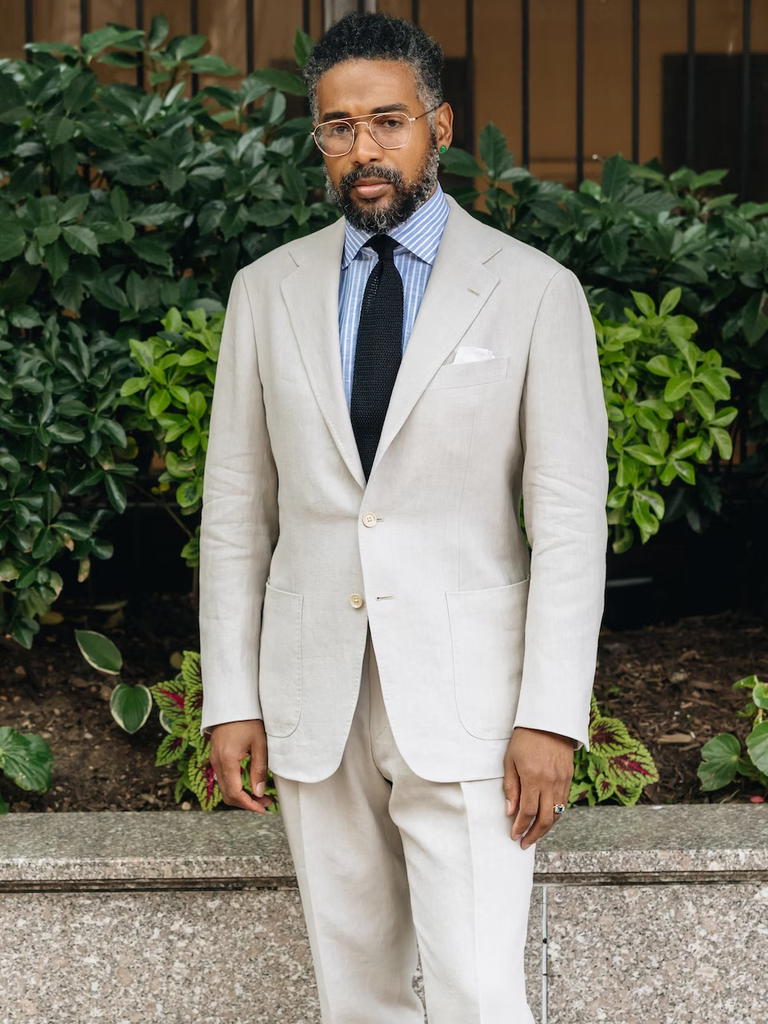 Location: New York
The Armoury is a vast international operation that does everything from ready-to-wear menswear to watches. Their bespoke suiting service, however, is a real standout. Offering everything from traditional British tailoring to Americana and Ivy, their two New York showrooms are the place to go to get fitted by some of the most knowledgeable folks in the international menswear scene. Go in for your first fitting and leave with a couple of dress shirts, ready to wear on the spot.
Cad & The Dandy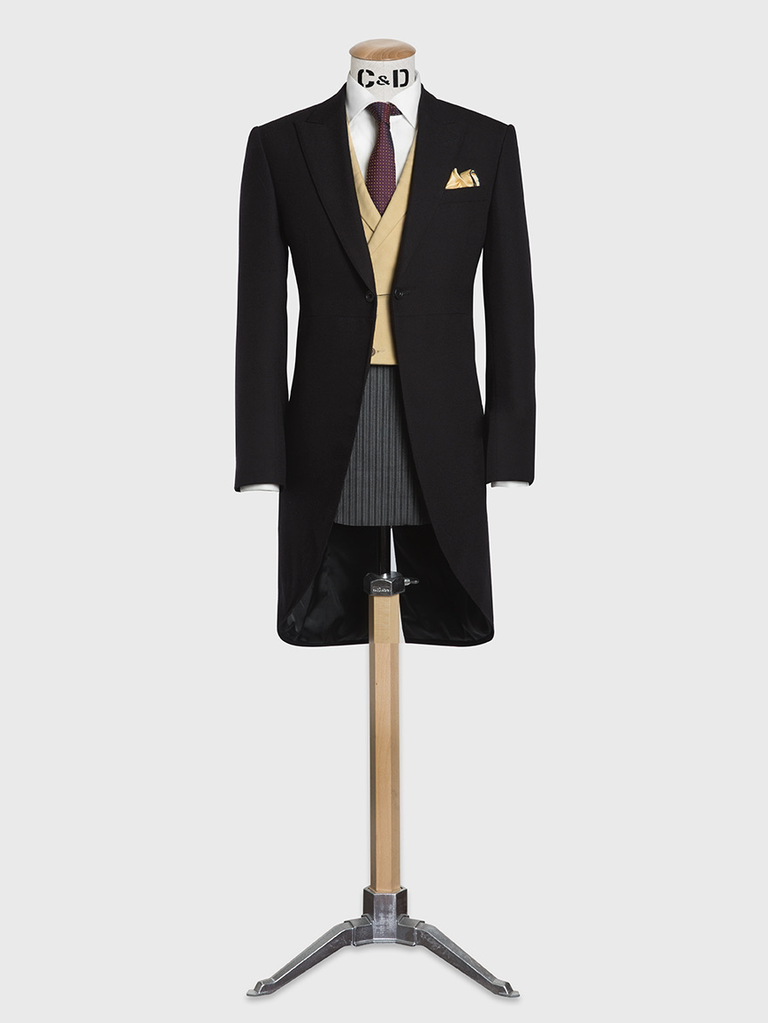 Location: New York, London, and Stockholm
While Cad & the Dandy, a bespoke clothier with an American home base in New York, offers a wide array of bespoke clothing including business suits and shirting, the standout of their line is their tuxedo and tweed offerings. If the name wasn't enough of a giveaway, this is a brand steeped in early twentieth century suiting. Just look at Keith Urban's coat and tails look from the 2023 Met Gala, which was designed by Cad & the Dandy. For those looking to capture a real old-school feel in their bespoke suit, look no further. This is the place.
Sharpe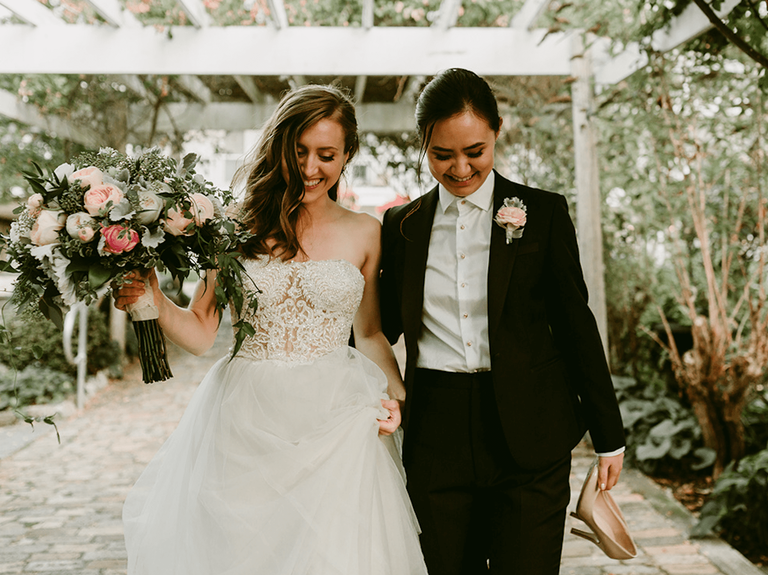 Location: San Diego, Orlando, New York, Los Angeles, New Orleans, Seattle, Chicago + Digital Fittings
Bespoke suiting isn't a boy's club and Sharpe is a stellar reminder of that. The brainchild of Emily Sharpe, the brand specializes in suiting that's LGBTQ+ friendly and works with clients to create the perfect suit to fit their form. Want to go traditional? They've got you covered. Are you feeling something a little more edgy and even ostentatious? They can handle that, too. Sharpe makes bespoke suits for everybody and every body.
How Much Does a Bespoke Suit Cost (and Why)?
If you're looking into bespoke suits you've probably already noticed that they tend to fetch a hefty price tag. An entry-level bespoke suit will run you around $1500, and that's on the cheap side. You're far more likely to pay anywhere from two to four thousand dollars for one, a price understandably a bit out of many groom-to-bes comfort zones. It's important to note first and foremost that there are countless other options in the suiting space that are substantially easier on your wallet and you absolutely don't have to get married in a bespoke one. However, if you're looking to go the extra mile and want to understand where your money is being spent, here are some answers.
For one, the quality of materials in a bespoke suit is going to be substantially greater than almost any other suit you buy off the rack or have made-to-measure. The pieces of your suit, from the fabric to the buttons to the lining, will likely be sourced from different suppliers and manufacturers, which also drives up the price. But more than that, you're paying for time and labor. If there's an opposite of fast fashion, bespoke suits are it. When you buy one you're paying for the expertise of people who have dedicated their entire lives to learning the art of suiting. A single bespoke suit may take as many as 60 to 70 hours to make, and many are crafted by single individuals. That means one person is dedicating several full days' worth of time to putting your suit together.
We can call bespoke suits what they are: a luxury. However, unlike a tee shirt from a high-end fashion brand, you aren't just throwing away money on a logo here. What you're buying when you purchase a bespoke suit is less a piece of clothing and more a work of art you'll be able to wear for the rest of your life.
How Long Does it Take To Make a Bespoke Suit?
Every bespoke suit craftsman is going to have a different answer to this question, but in short: a while. Bespoke suits are pointedly not the option for someone who needs a quick sartorial fix for a wedding or formal event, even if you're willing to pay for a rush order. There's no automation in bespoke suits, with each one being the work of a craftsman or small team of them. If you want to wear a bespoke suit for your wedding, be prepared for the process to take at least a month if not more. You'll also almost certainly need to come in for multiple fittings. There will likely be an initial consultation, a first fitting, and then a pickup date where any other kinks will be smoothed out. However, some tailors require as many as four fittings throughout the process. Make sure you do your research and ensure that your dream bespoke suitmaker can make one that adheres to your wedding timeline.