Make-Your-Own Wedding Food Bars You Need to See
These catering stations make serving yourself seem totally chic.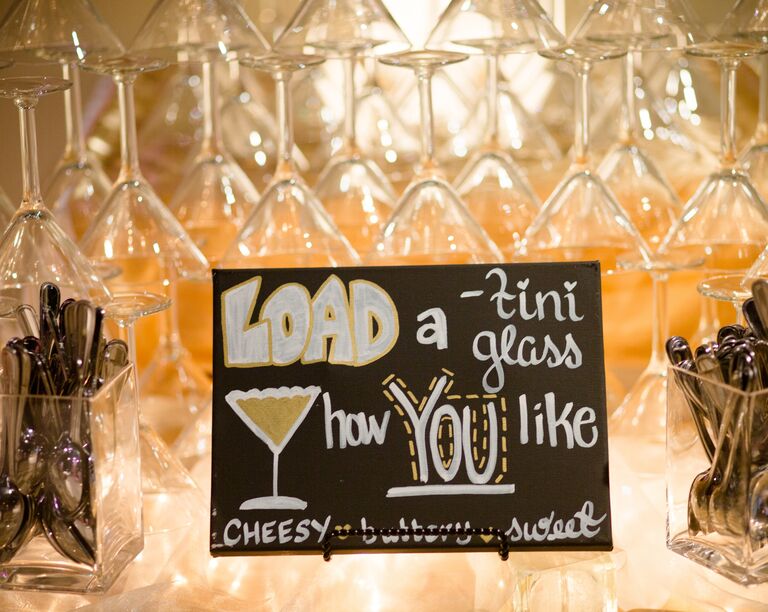 "I hate being chained to a table at weddings," says Michelle, who got married at Mavericks Lodge in Half Moon Bay, California. So, instead of a sit-down meal, she opted for substantial appetizers throughout the reception and a make-your-own sundae buffet for dessert. She's not alone -- tons of couples and caterers alike are opting for festive and creative make-your-own food bars at the reception and serving everything from the first course to the midnight snack in a fun, interactive way. Below, our six favorite make-your-own food bars to make your stomach grumble.
A Make-Your-Own Sundae Bar (Complete with Toppings!)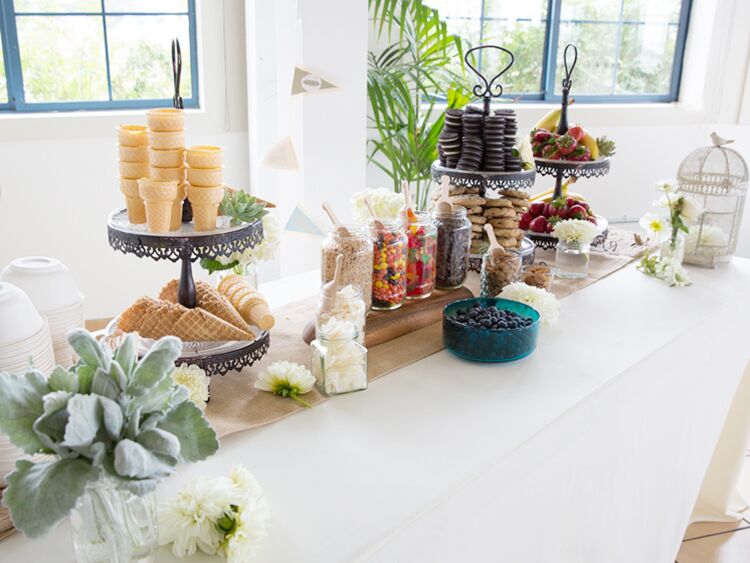 Michelle wanted to give guests a sweet treat with a bit of an interactive feel, so she set up a make-your own sundae bar at the reception with toppings and ice-cream cones!
From the album: An Earthy DIY Wedding at Mavericks Lodge in Half Moon Bay, California
Add-Your-Own Sauces and Seasonings BBQ Bar
"One of Jake's must-haves was barbecue. Our caterer, Relysh Catering, came up with the best and most elegant BBQ menu possible," Stephanie says of her saucy wedding in Edgewater, Maryland.
From the album: A Nautical Vintage Wedding in Edgewater, Maryland
A Rustic Popcorn Bar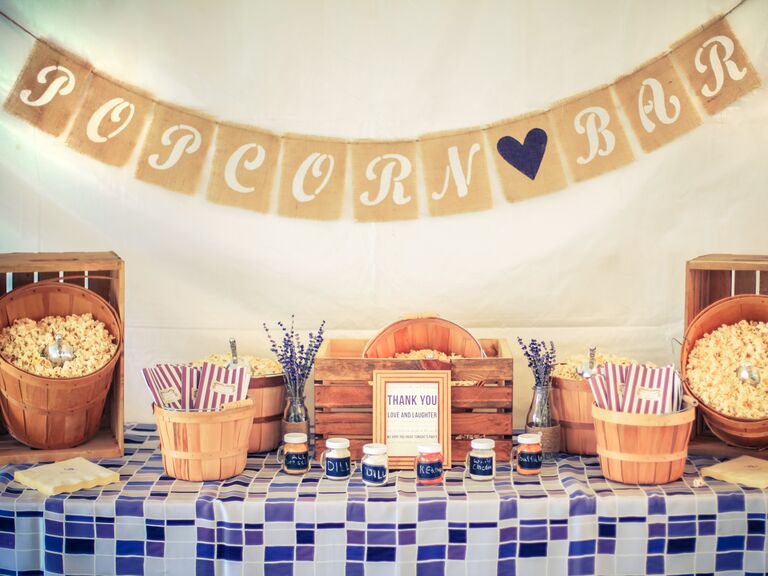 Shauna and Jamie kept things casual at the reception with a fun snack idea: popcorn. Complete with retro popcorn bags and plenty of different shake-on seasonings, guests loved the simple setup.
From the album: A Romantic Rustic Wedding at a Private Residence in Alberta, Canada
A Make-Your-Own Taco Bar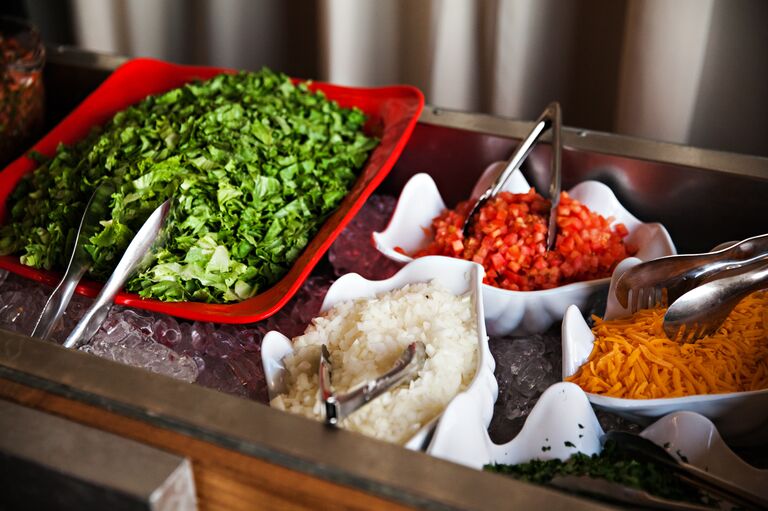 In lieu of a sit-down dinner, Kassandra and Evin hosted a Mexican food buffet that included tacos, their favorite food.
From the album: A Relaxed Wedding on a Family Farm in Corbett, Orgon
A "Mashtini" and "Mactini" Bar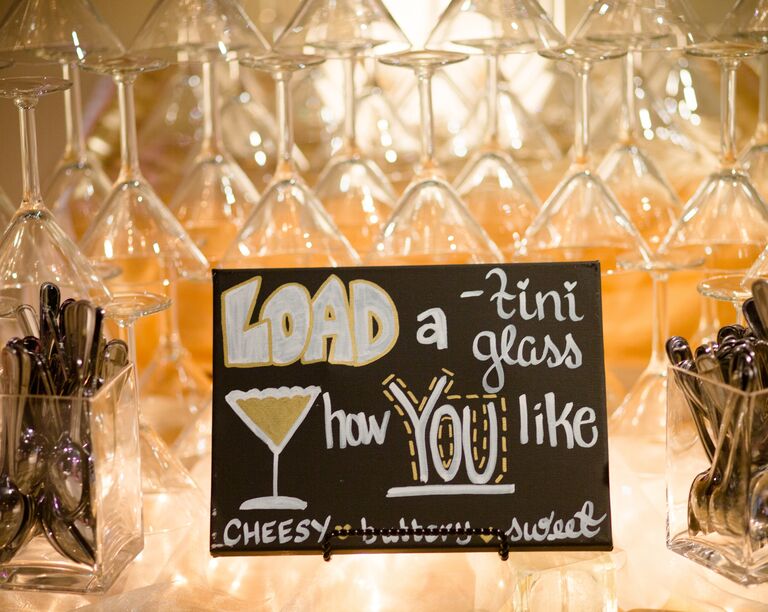 Can you think of a cuter idea than "Mashtinis" and "Mactinis" in actual martini glasses? Guests at Shelby's Little Rock, Arkansas wedding filled up traditional barware with regular mashed potatoes, sweet potatoes or mac 'n cheese and whatever fixings they wanted.
From the album: A Glamorous Gold Wedding at Union Station in Little Rock, Arkansas
A Crostini Station with Toasted Breads and Spreads
Rachel and Jason's wedding was stocked with tons of local eats displayed in creative ways. One of our favorites has to be their crostini station that included lots of grilled and toasted breads and crackers with local cheeses, meats and pickles.
From the album: A Villa at Sunstone Vineyards Wedding in Santa Ynez, California