DIY This Beautiful Statement Flower Necklace
A whimsical detail perfect for the bridal party, flower girl or even the bride herself. With some fabric and glue, you can create this one-of-a-kind accessory.

If you're as flower-obsessed as we are, then you'll understand our excitement about wearing a pendant of blooms. You'll be even more excited to know that it's a totally doable DIY.
Photography, LisaOdwyer.com; floral design and model, Brittany Kinoshita, HanaStyleDesigns.com; hair, makeup and styling, JanieRocek.com; photo shoot planner, APinkDiamondEvent.com
You'll Need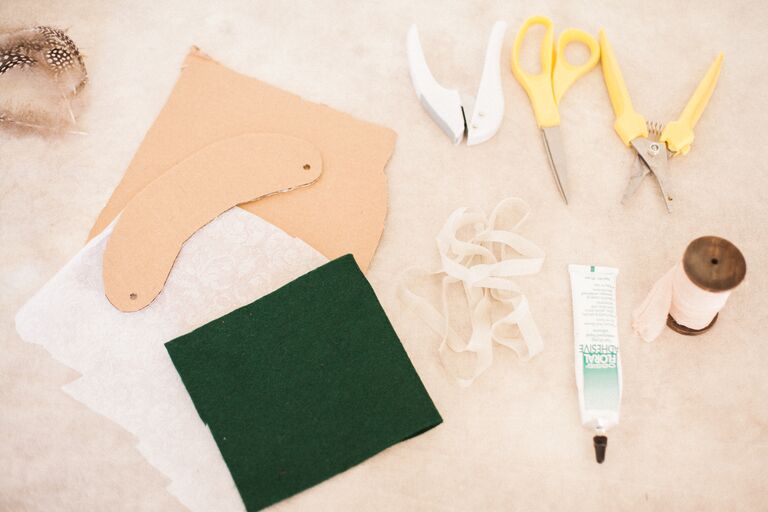 Scissors
Cardboard
Felt or fabric
Hole punch
Oasis floral adhesive
Silk or willow ribbon
Pretty Details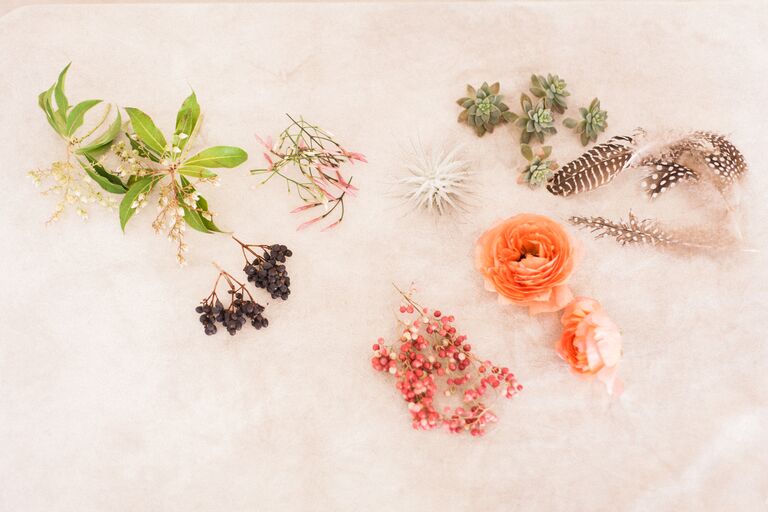 Ranunculus
Air plant
Succulents
Reindeer moss
Feathers
Roses
Pepper berries
(But feel free to improvise!)
1. Cut Your Shape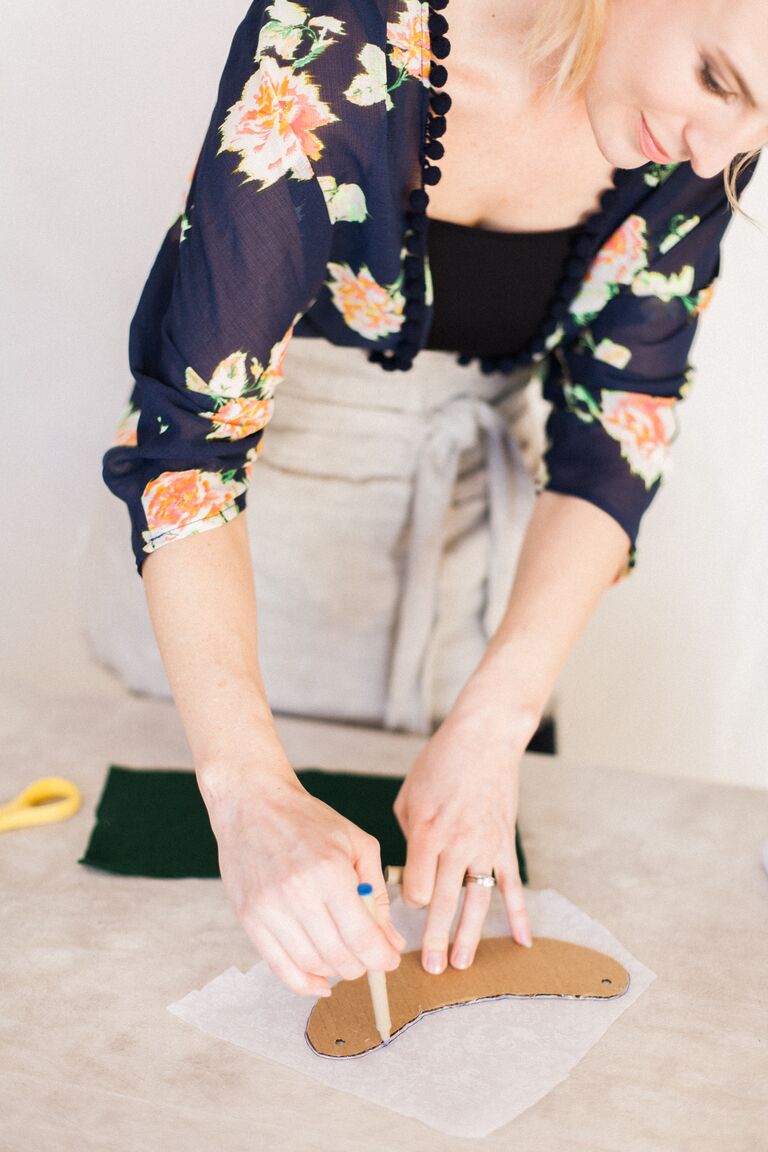 Keeping in mind the materials you have to work with, cut the cardboard and felt into the size and shape you want your necklace to be.
2. Assemble the Necklace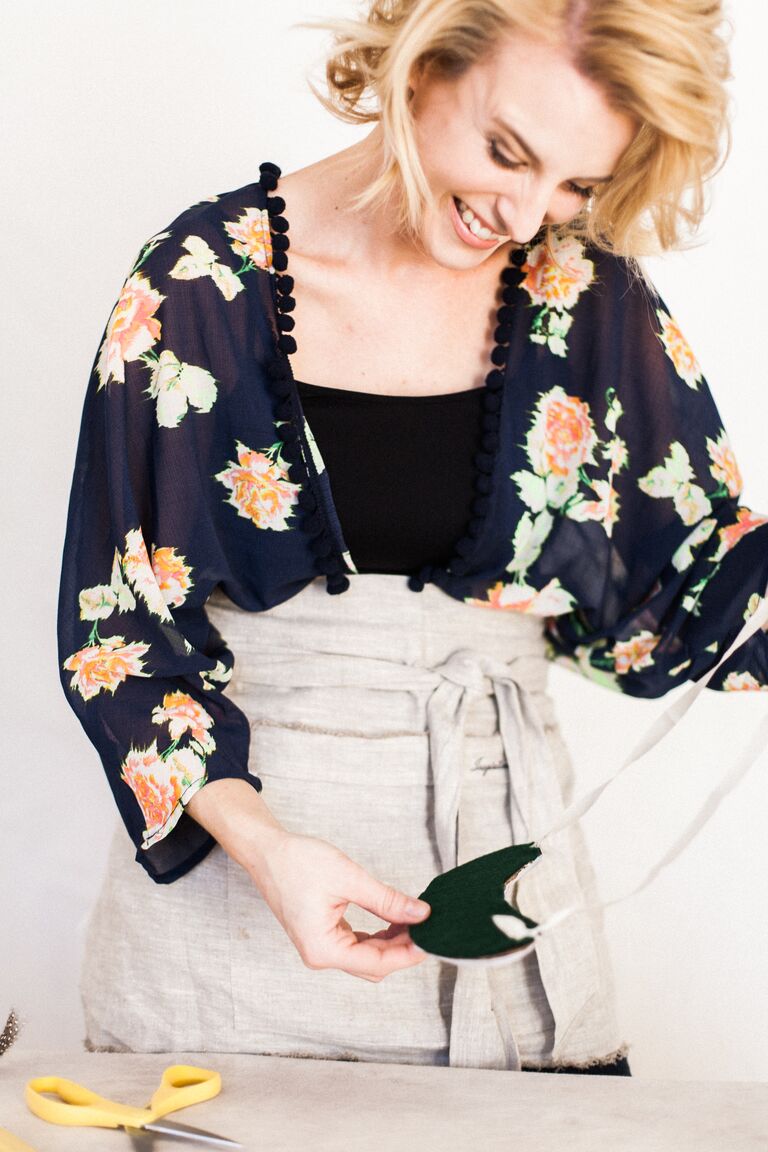 Glue the felt to the cardboard and punch holes where you want your ribbon to go, then tie the ribbon long enough so it can easily be pulled over your head.
3. Decorate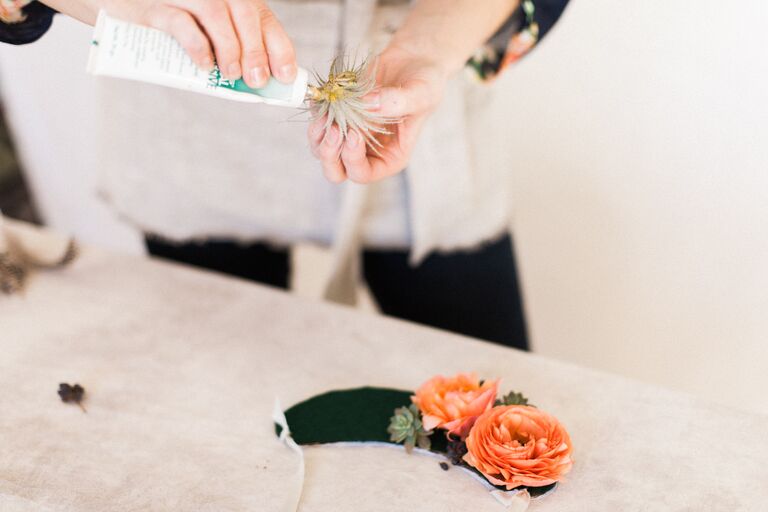 With the Oasis floral adhesive, begin on one side of the necklace and start gluing down your flowers, succulents, air plants or other desired elements.
4. Fill in the Gaps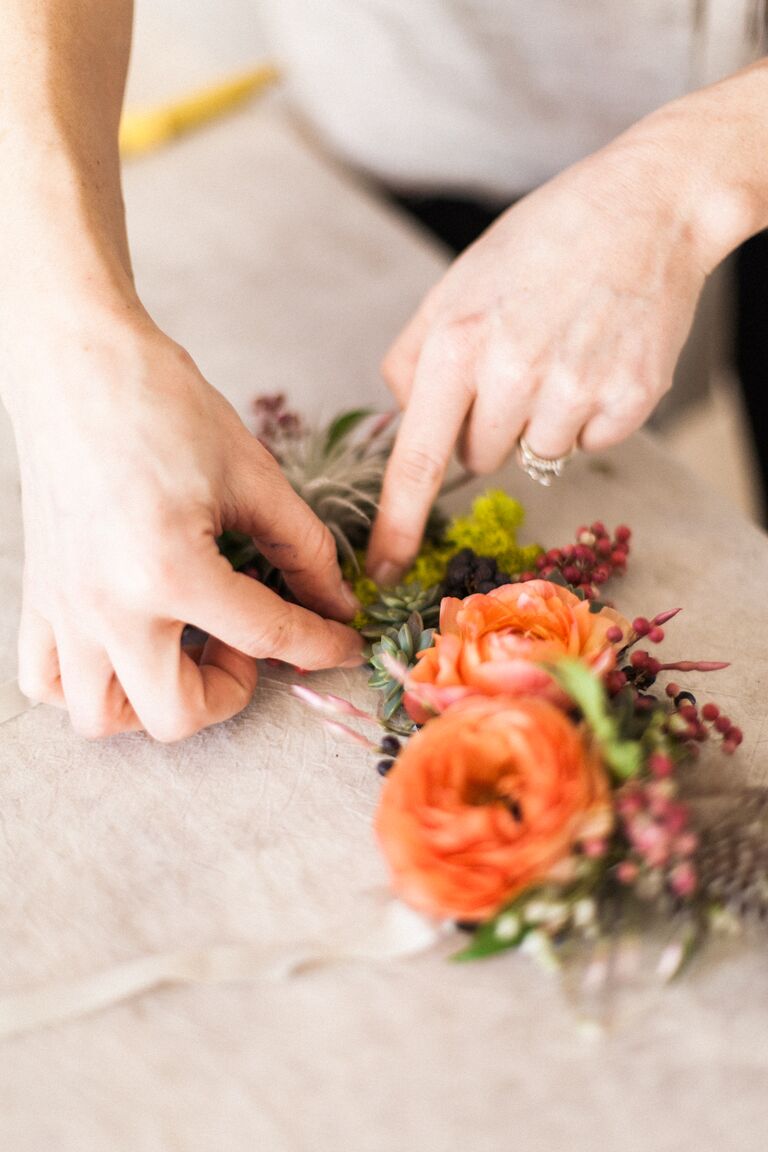 Keeping a good design flow is key: Cluster colors together to make an impact or choose a focal point to add interest. Fill in any open holes with reindeer moss and make sure to cover any details you want hidden.
5. Style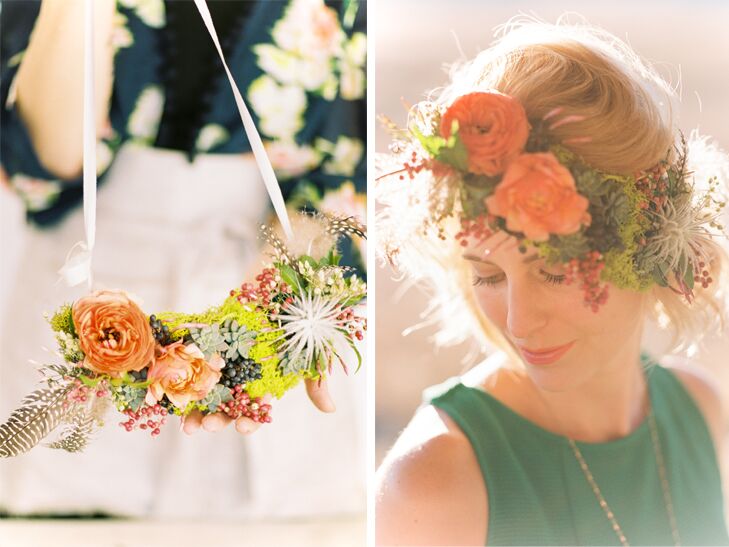 Voila! You have a beautiful floral necklace that can be worn in place of a corsage or simply to add a unique accessory to your outfit. It can also be styled as a headpiece or even a belt—the possibilities are endless.