6 Wedding Details Francophiles Will Love
Inspired by all things French? Then you need these details at your wedding.
by Julia Naftulin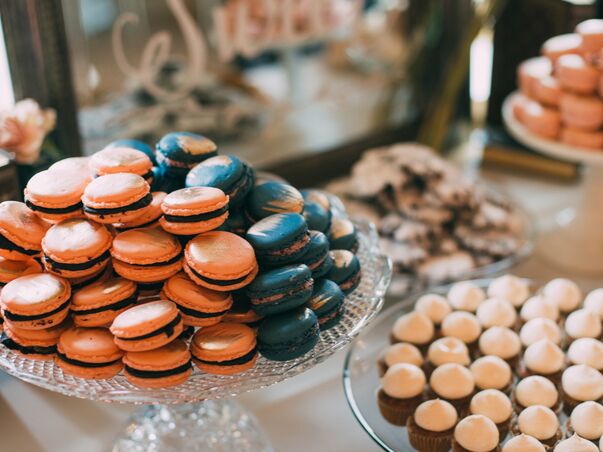 Janelle Rodriguez Photography
Everyone (or we hope everyone) enjoys eating french fries and drinking wine. But for those whose love of French culture stretches a little further, a few special wedding day details may be in order. If you catch yourself daydreaming about lavender macarons, consider yourself a wine snob or watch and re-watch films like "An American in Paris" and "Chocolat," you're most definitely in love with all things French. Luckily, we've got you covered for when you tie the knot—these details add a certain je ne sais quoi to any celebration.
Cheese Wheel Wedding Cake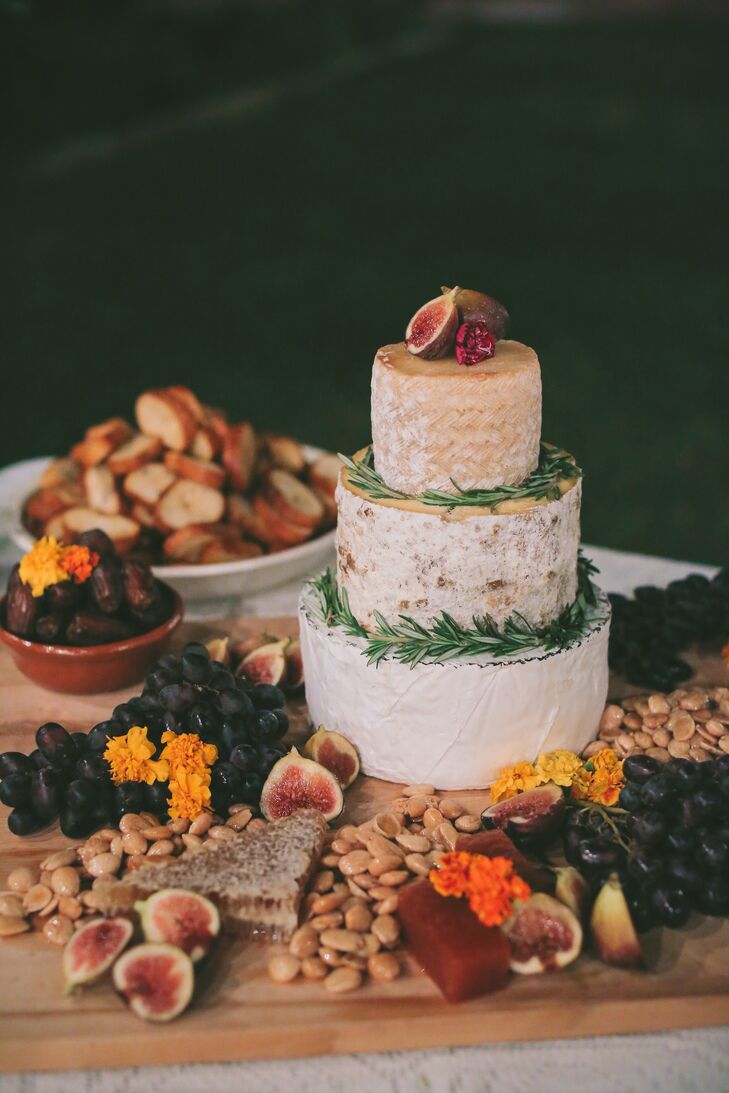 Say cheese! Assemble your favorite French cheeses into a tiered cake as a cocktail hour or dessert-time treat. Just make sure your cheese choices aren't too smelly.
From the album: A Chic, Laid-Back Wedding at Casa de Monte Vista in Palm Springs, California
Wine Tasting Table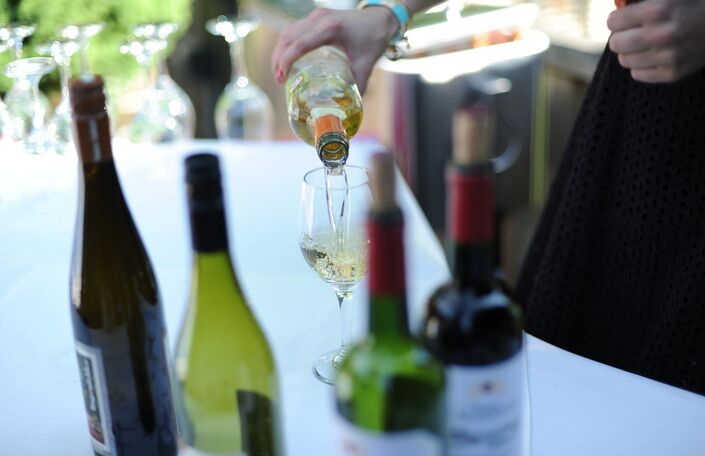 Share your favorite French wines with a cocktail hour tasting table. Tip: Separate the bottles by region to take guests on a mini wine tour.
From the album: An Elegant Spring Wedding at Bill Miller's Castle in Branford, Connecticut
Lavender Favors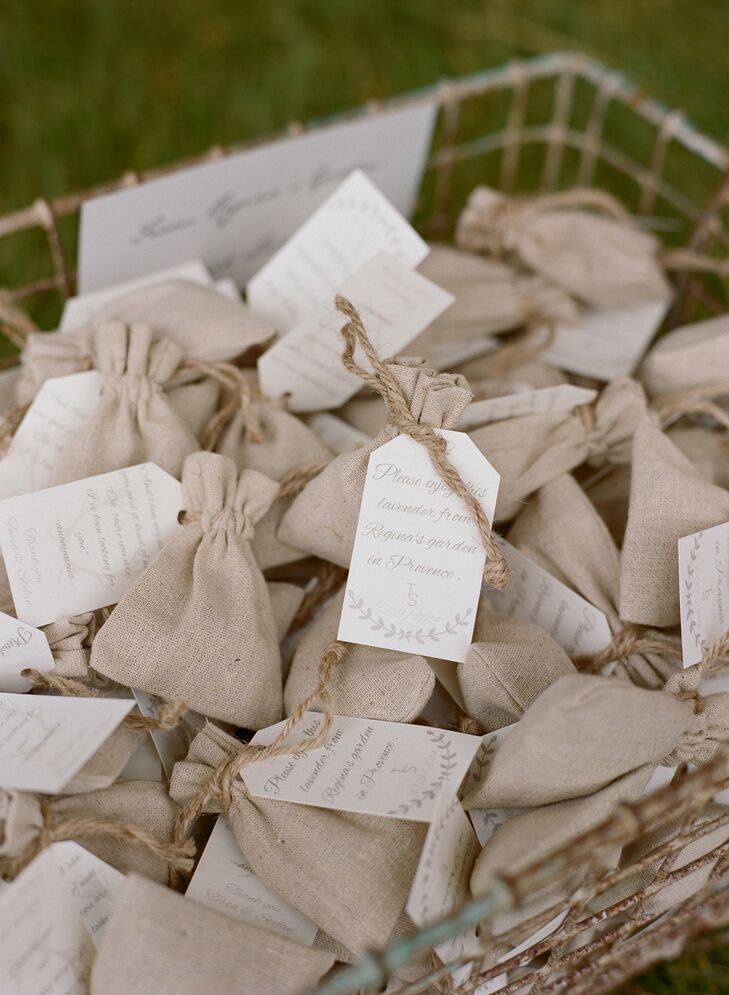 Carrie Patterson Photography
The south of France is known for this fragrant, beautifully colored flower. Packed into tiny burlap pouches, lavender sachets makes the perfect favor.
From the album: A Chic Rustic Wedding at Snake River Ranch in Wilson, Wyoming
Pont des Arts-Inspired Love Lock
Paris's love lock bridge may be a thing of the past, but the tradition can still live on with your own rendition. It certainly makes for a sweet photo-op.
From the album: A Spring Wedding at Hampton Cove Wedding Plantation in Gurley, Alabama
Assorted Macarons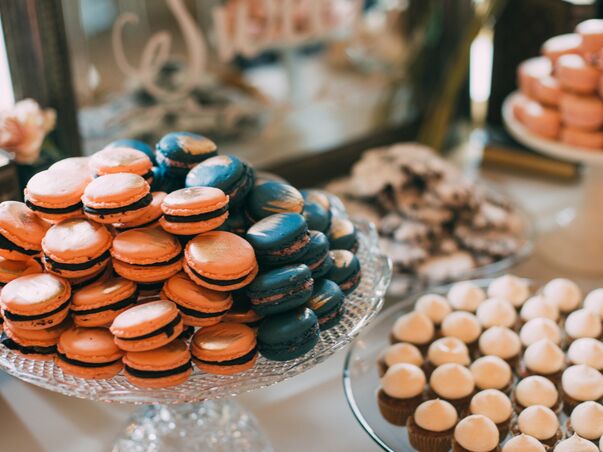 Janelle Rodriguez Photography
This fluffy French cookie will turn your dessert table into a colorful and delicious sight. Choose your favorite flavors—or ones that match your wedding day colors and theme—for a personal touch.
From the album: A Whimsical, Vintage Wedding at the Inn at Erlowest in Lake George, New York
An Espresso Bar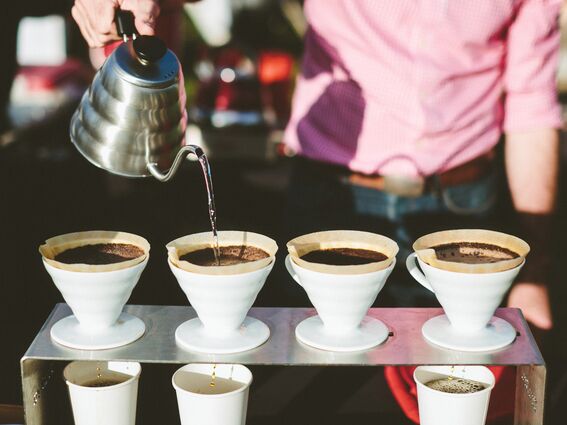 A macaron's perfect pairing? Espresso, of course. Serve it via machine or with a fun pour over station for the most French nightcap ever.
From the album: A Rustic, Laid-Back, Farm Wedding at a Private Residence in Cuba, New York