Reem Acra Spring 2021 Bridal Collection
Check out the latest wedding looks from Reem Acra's Spring 2021 bridal collection.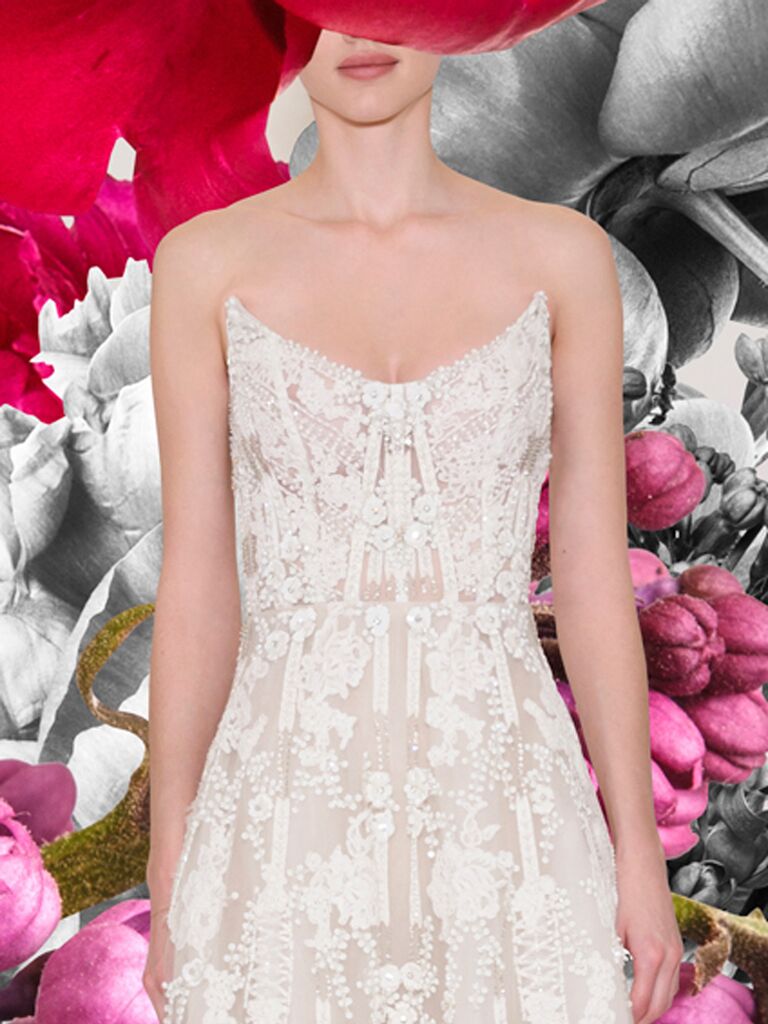 Reem Acra is an international bridal and ready to wear. Known for glamorous gowns that blend traditional and cutting-edge elements like allover beading, luxurious lace and dramatic silhouettes, it's not uncommon to catch Acra's designs on the red carpet.
The lebanese-born designer has dressed A-listers such as Taylor Swift, J.Lo and Elle Fanning (to name a few). Acra has also created one-of-a-kind wedding dresses for celebs like LeAnn Rimes, Jenna Dewan and Marcia Cross. For her Spring 2021 bridal collection, Acra was inspired by the concept of global unity in light of the Covid-19 pandemic. "The United Collection celebrates courage, love, commitment and beauty," Acra says. See every look from Reem Acra's Spring 2021 line below and don't miss the dress and tuxedo designs from her 2020 wedding collection, too.
Reem Acra Wedding Dresses: Spring 2021 Collection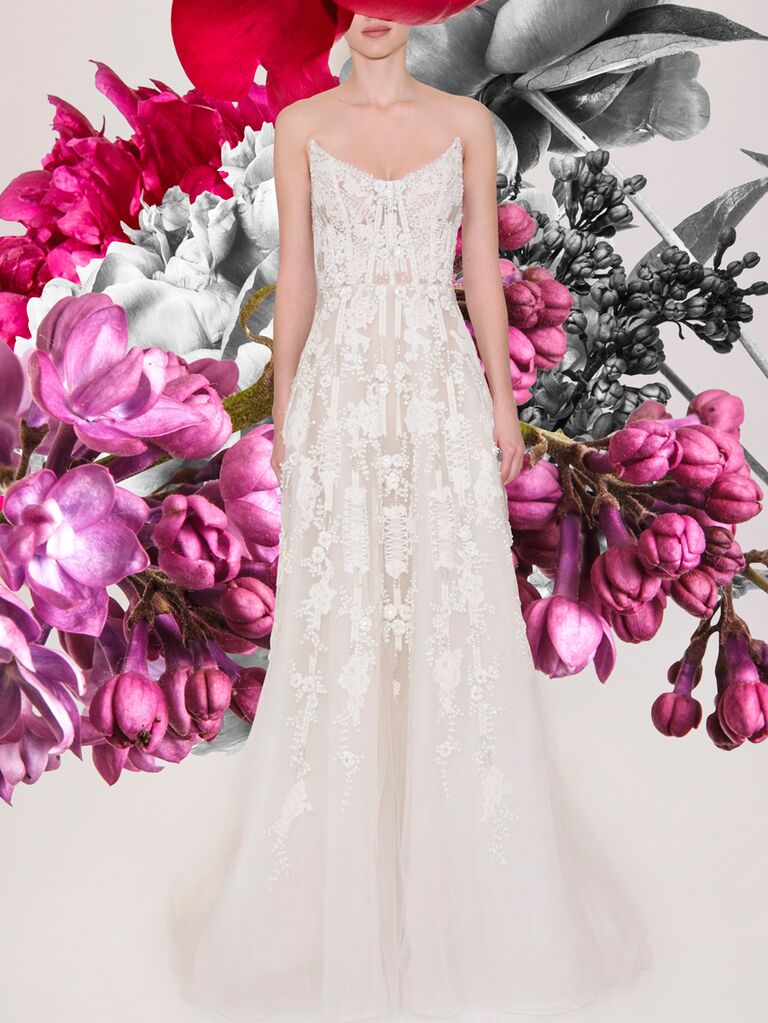 1. "Bouquet"
This strapless A-line gown features an illusion bodice and floral embroidery. The intricate flower designs give it a flowery and airy feel.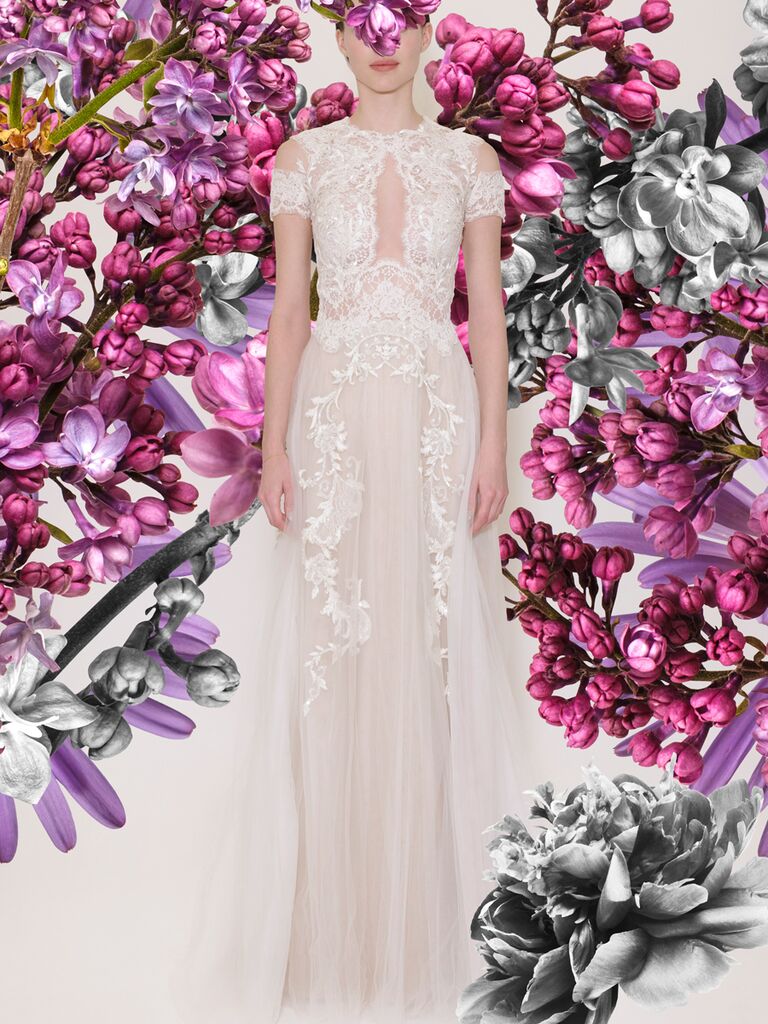 2. "Dreamy"
An A-line gown with plunging key-hole neckline and shoulder cutouts. This enchanting Reem Acra wedding dress is perfect for a fairytale wedding.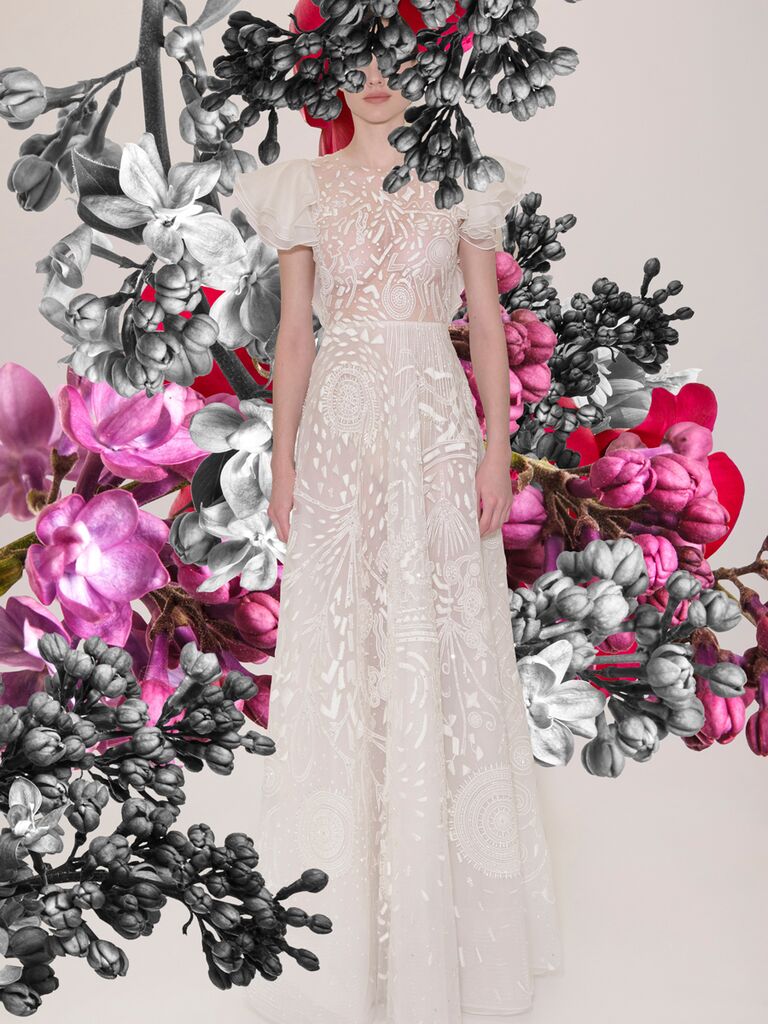 3. "Unique"
This Reem Acra bridal gown features sheer flutter sleeves with graphic embroidery. It's both pretty and delicate with a whimsical touch.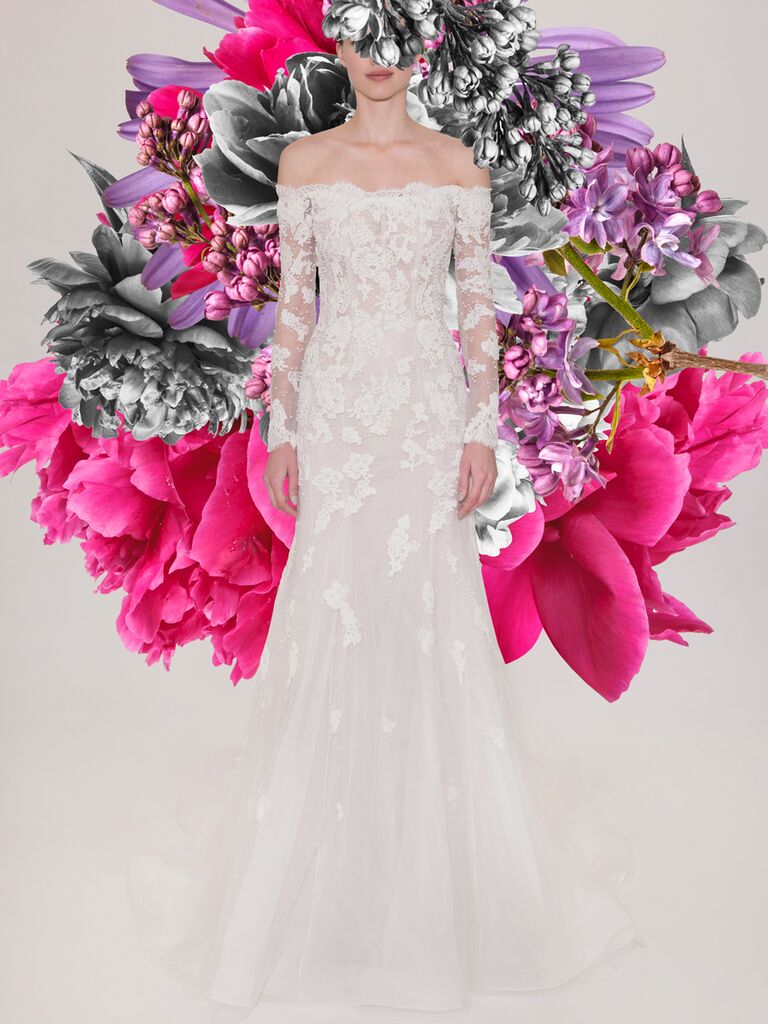 4. "Ceremony"
A dainty off-the-shoulder gown with long lace sleeves, this lovely Reem Acra dress is as charming as can be.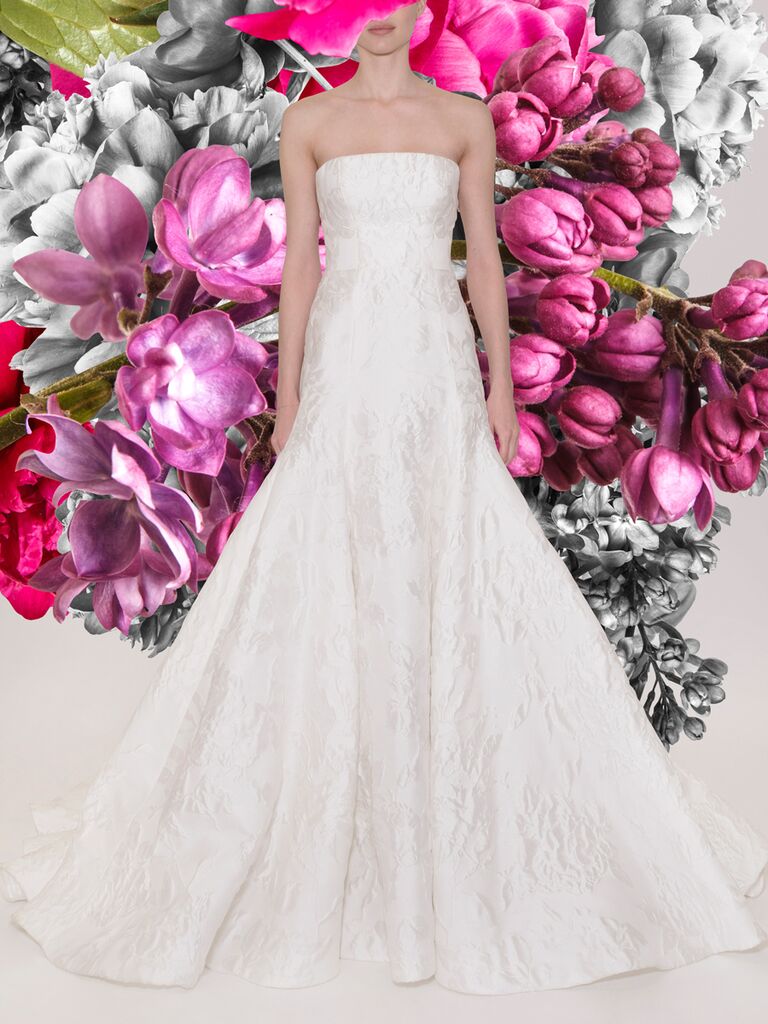 5. "Angel"
This strapless fit and flare gown may look simple, but it is absolutely radiant. Don't overlook the barely-there pattern that gives it depth.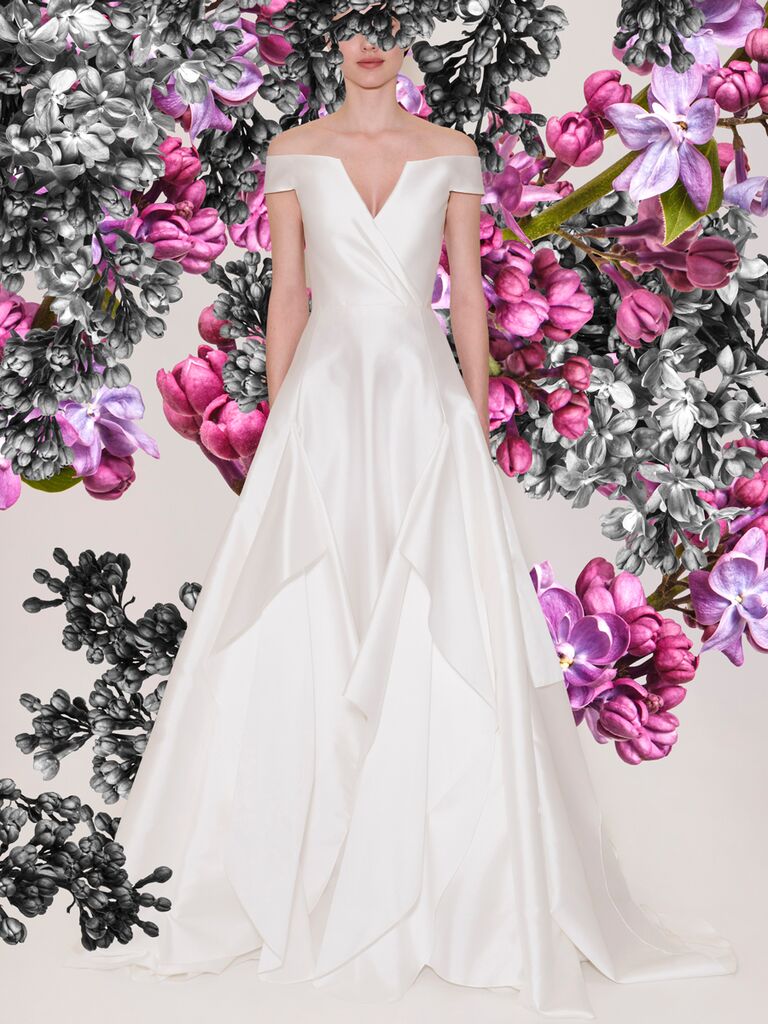 6. "Fortunate"
It's the neckline and skirt that give this bridal dress dramatic appeal. The off-the-shoulder gown boasts a deep-V neckline and draped skirt.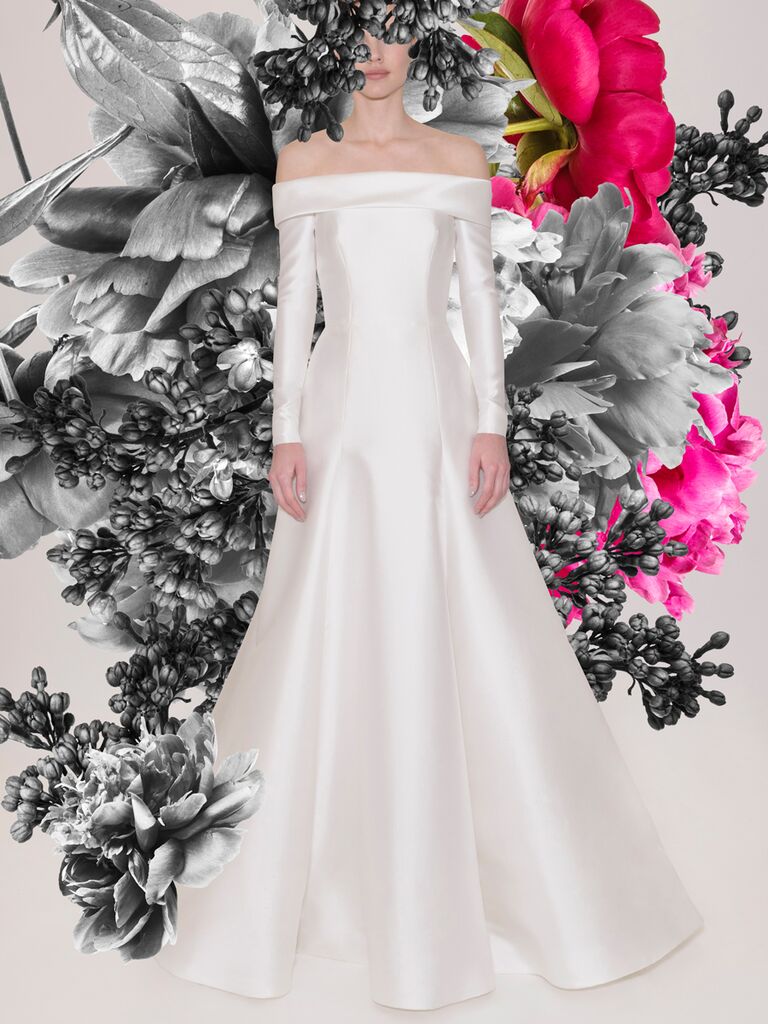 7. "Dedication"
The long sleeves and off-the-shoulder cut make this Reem Acra bridal A-line gown a regal and sophisticated choice.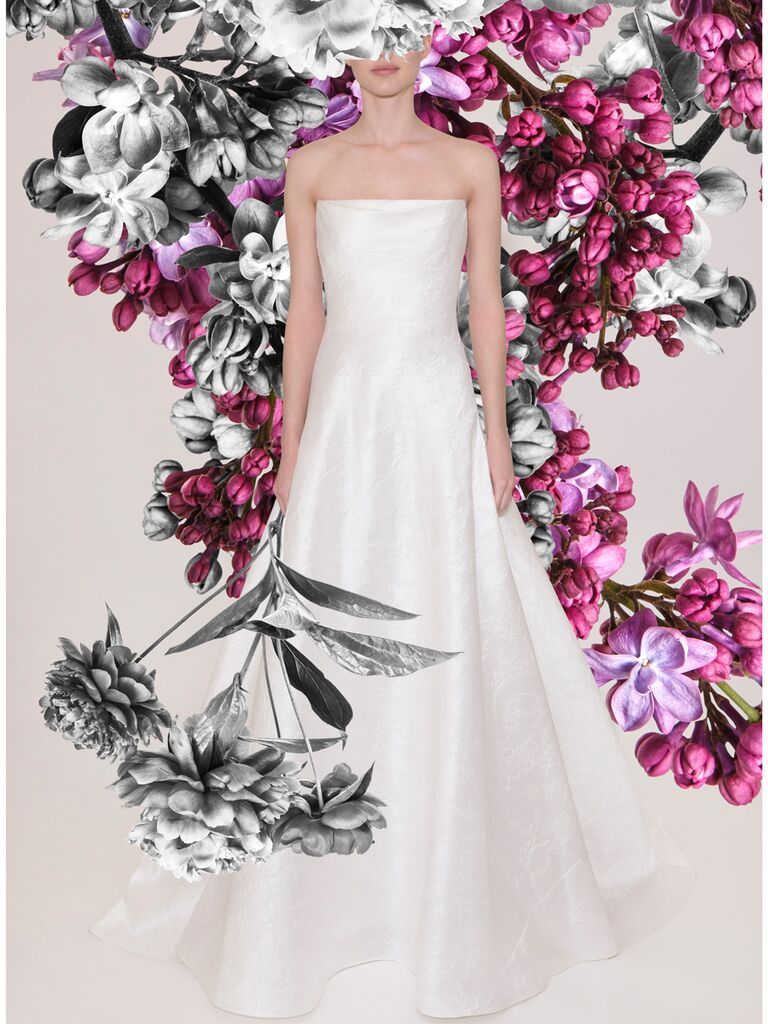 8. "Pure"
Who says simple can't be stunning? Not us. This strapless A-line gown is a head-turner. Wear it as is or add some sparkly jewelry to complete the look.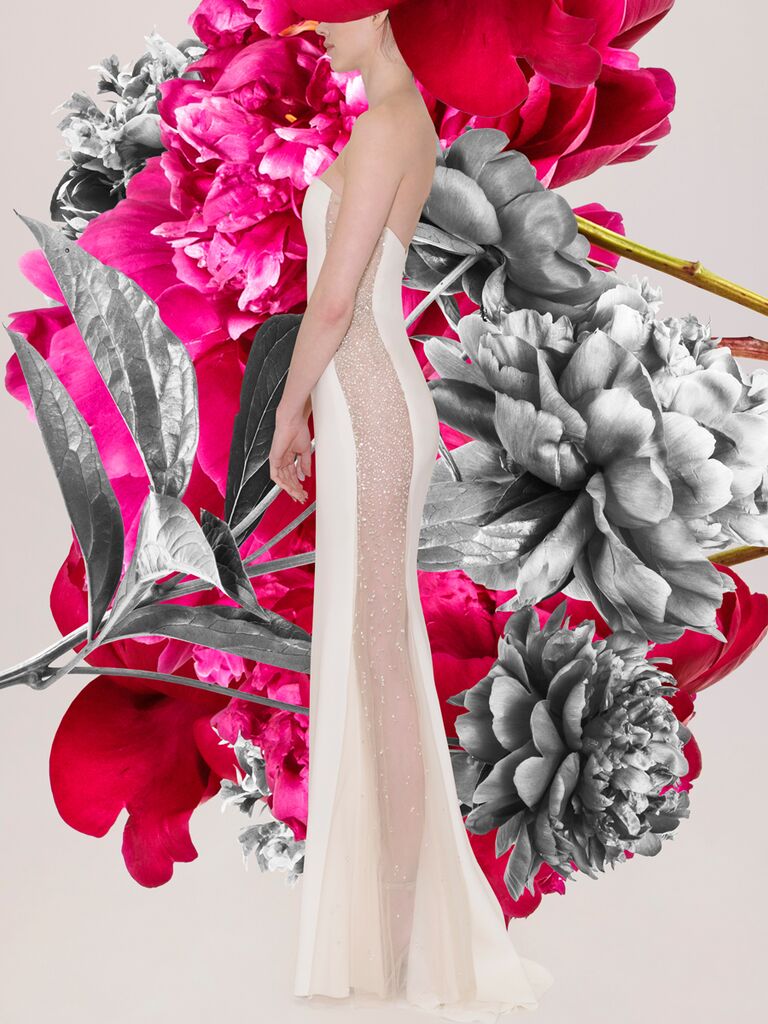 9. "Sparkle"
This dazzling Reem Acra design is a sheath gown with beaded sheer illusion side panel. The beaded sheer siding will sparkle and shine as the bride walks down the aisle.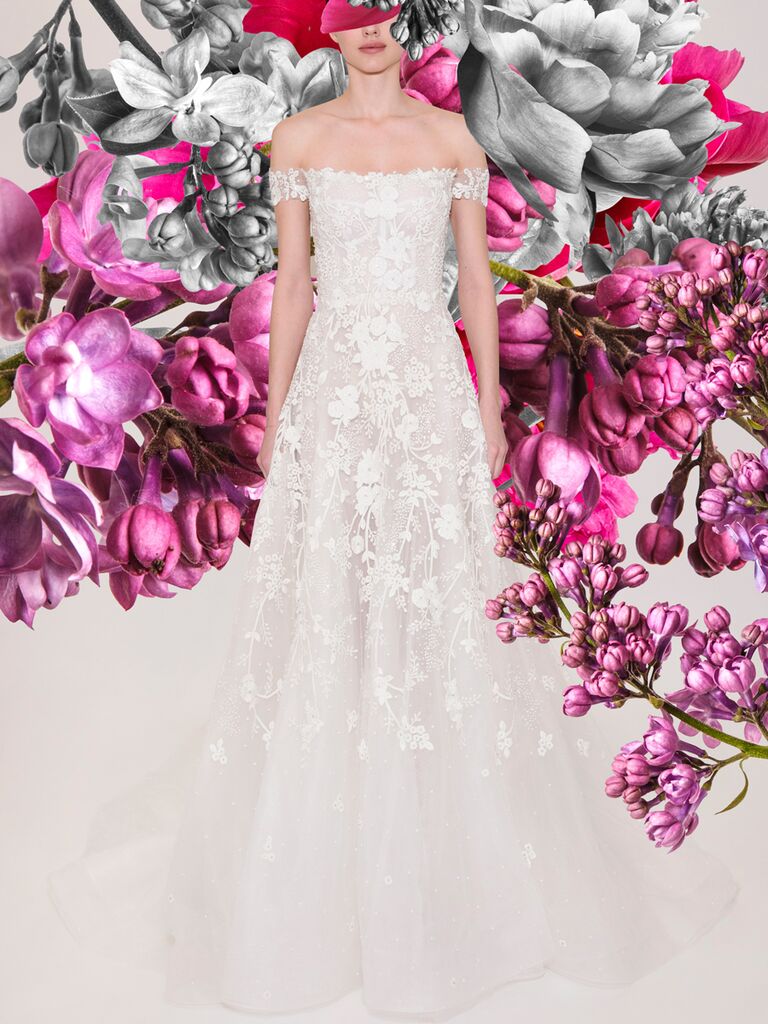 10. "Graceful"
An off-the-shoulder A-line gown with floral embroidery, this darling number is as whimsical and dreamy as it gets.
11. "Beginnings"
This spaghetti strap gown with floral embroidery and semi-sheer skirt features a pretty vail that compliments the look.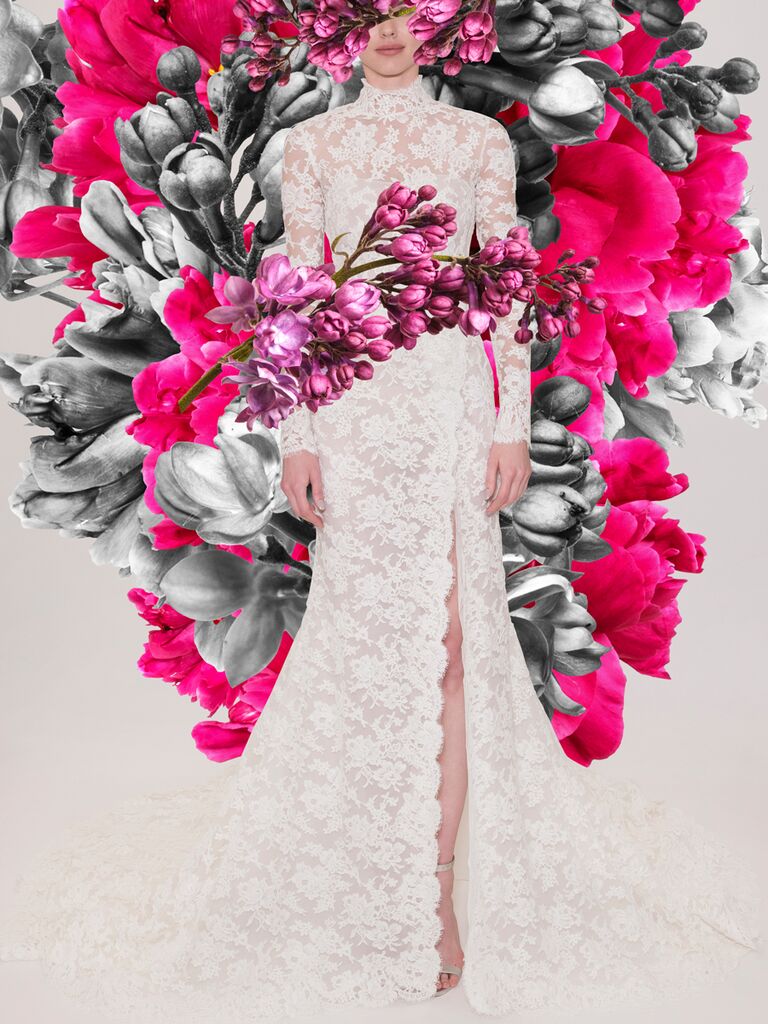 12. "Heirloom"
A show-stopping Reem Acra dress, it's a high-neck lace gown with long sleeves that surprises with an unexpected high slit.
Reem Acra's Spring 2020 Wedding Dresses
For even more Reem Acra inspiration, explore the following designs from her 2020 collection. These styles feature unique and unconventional elements, from pink fabrics to pant suits with short shorts.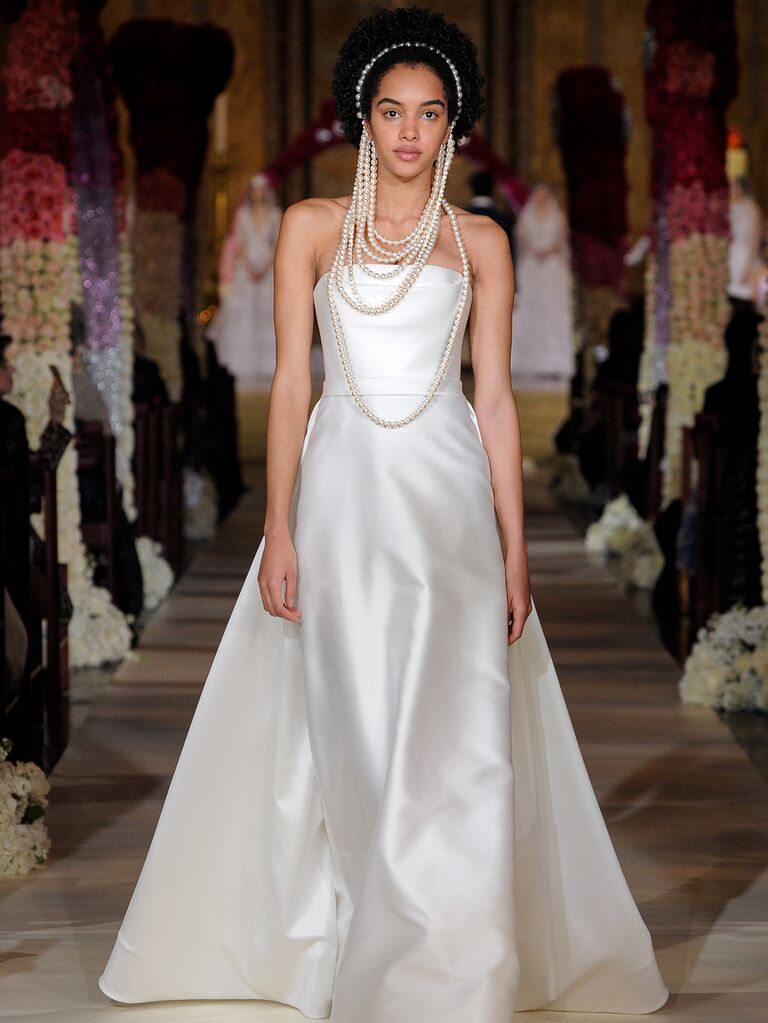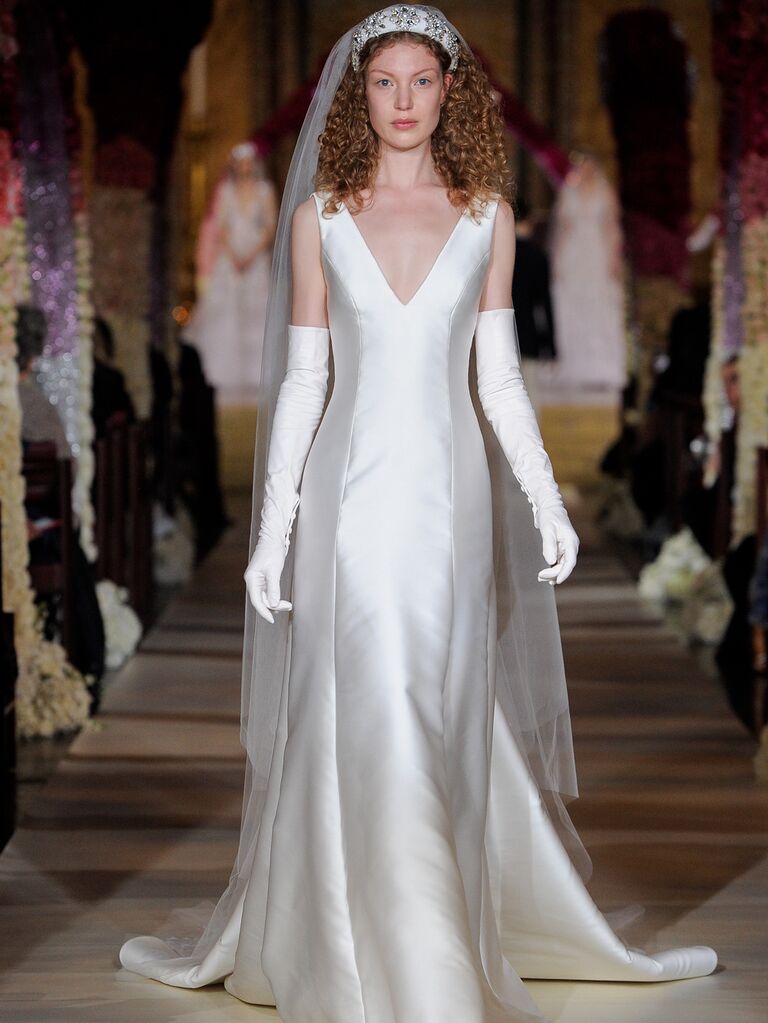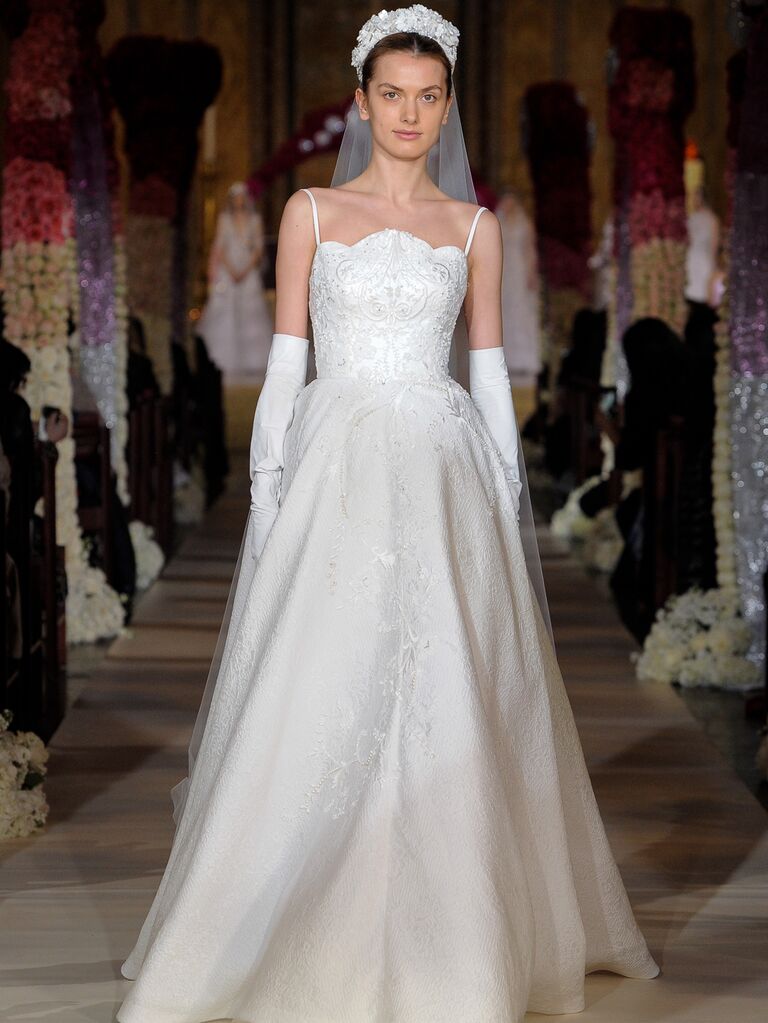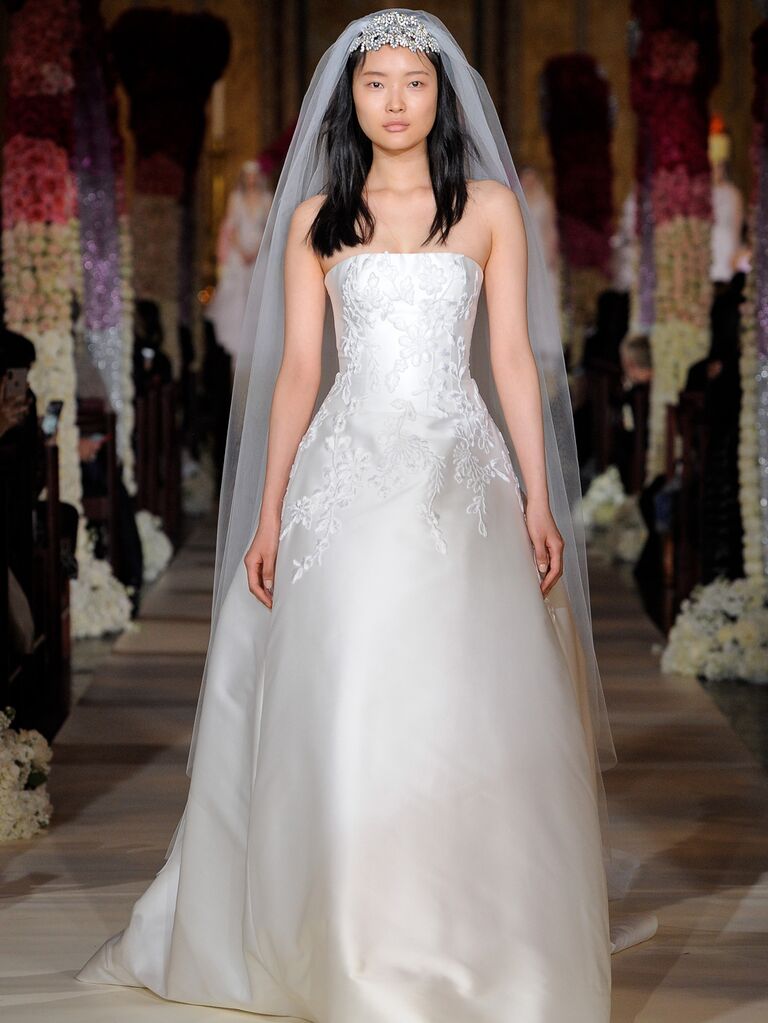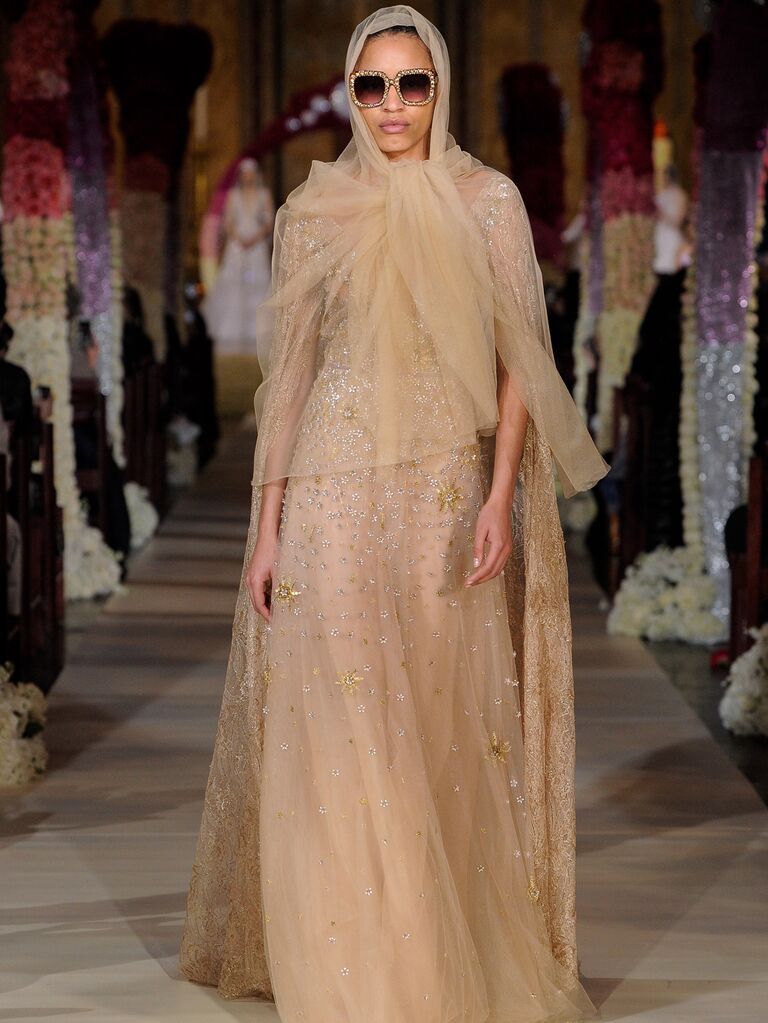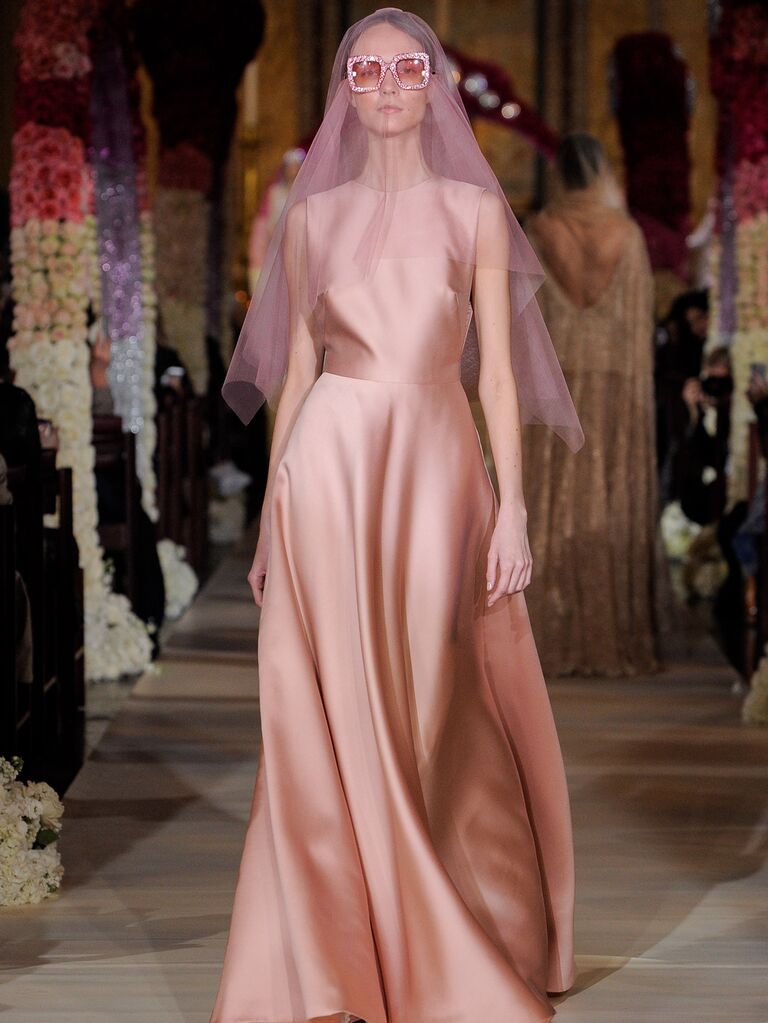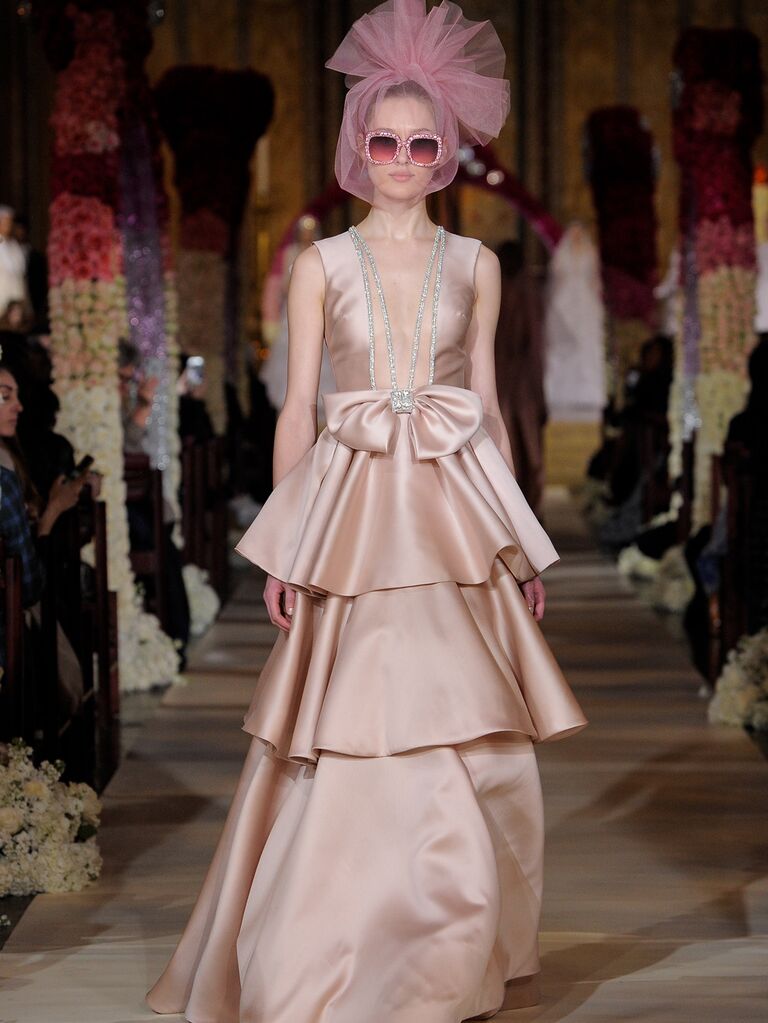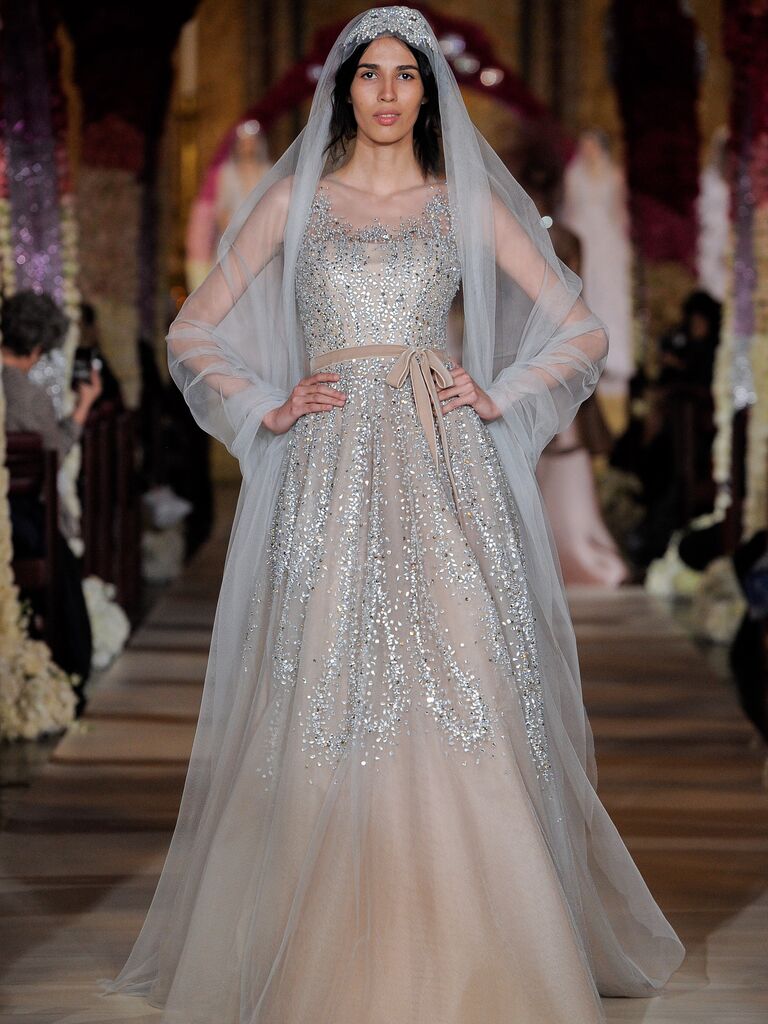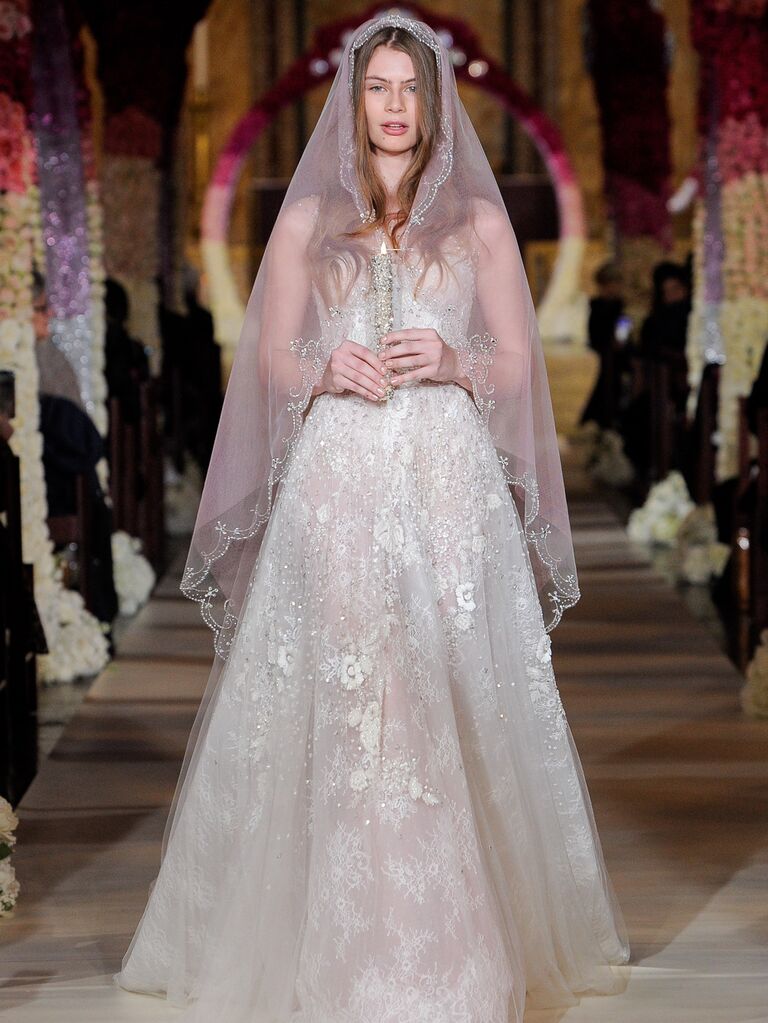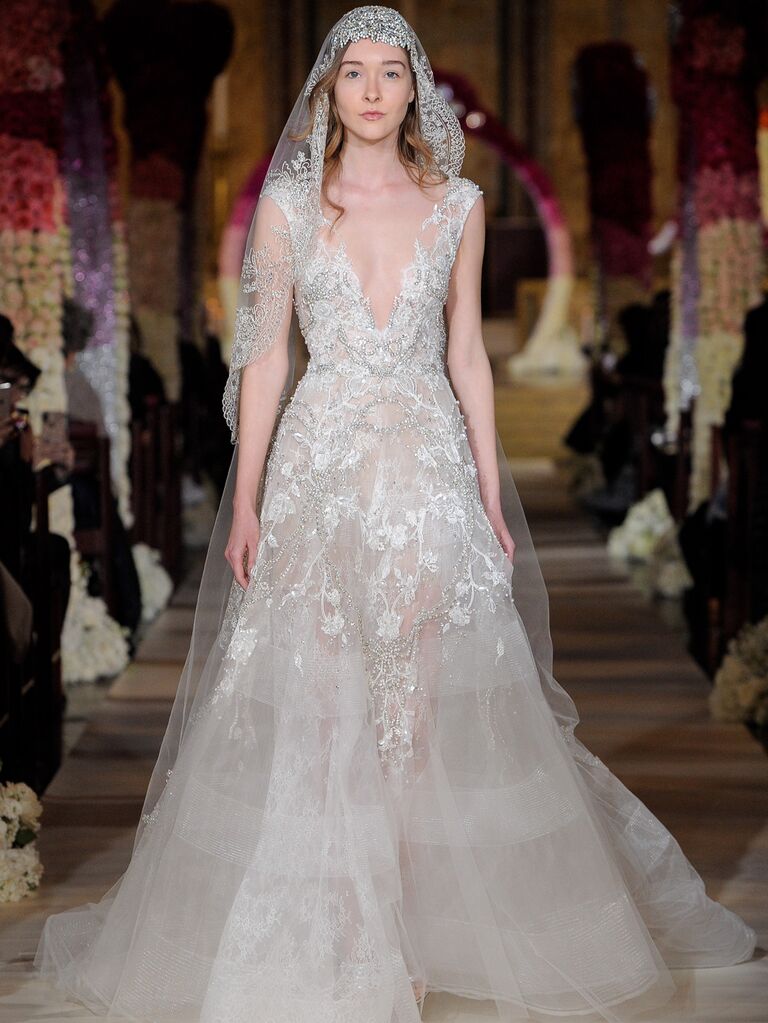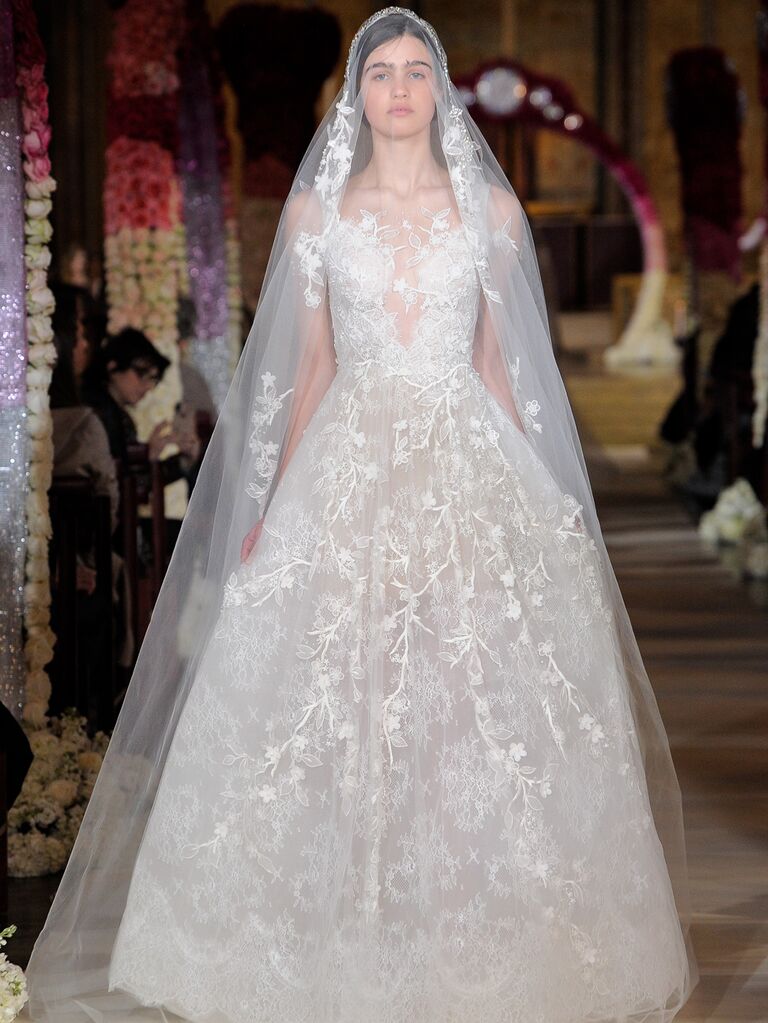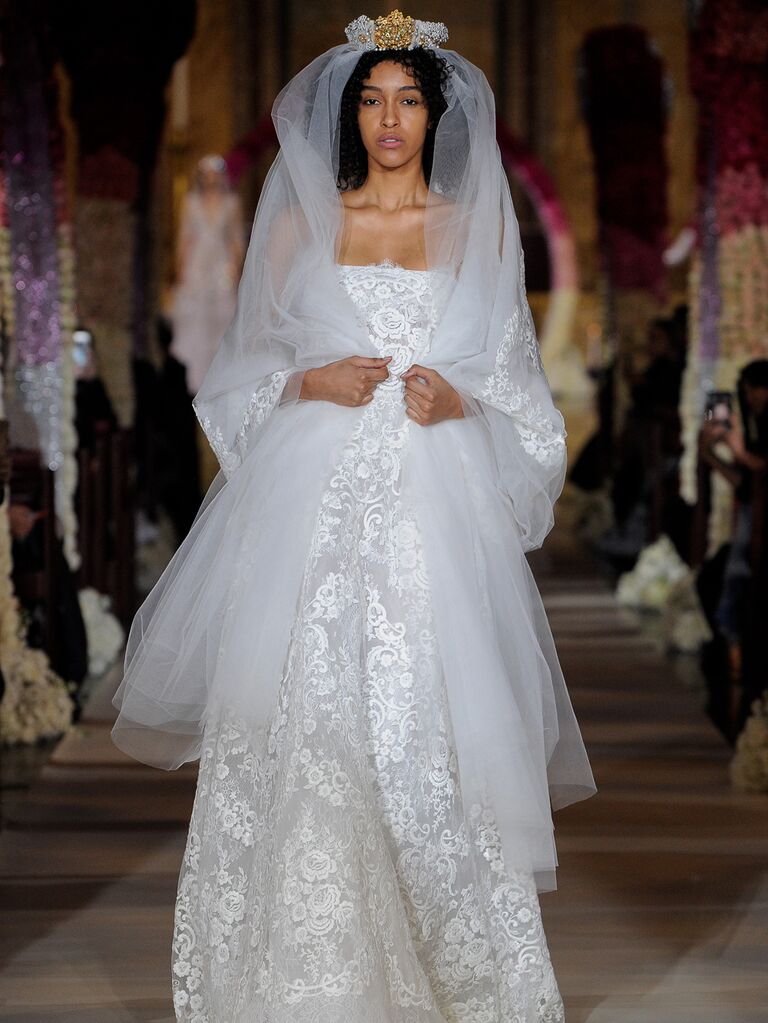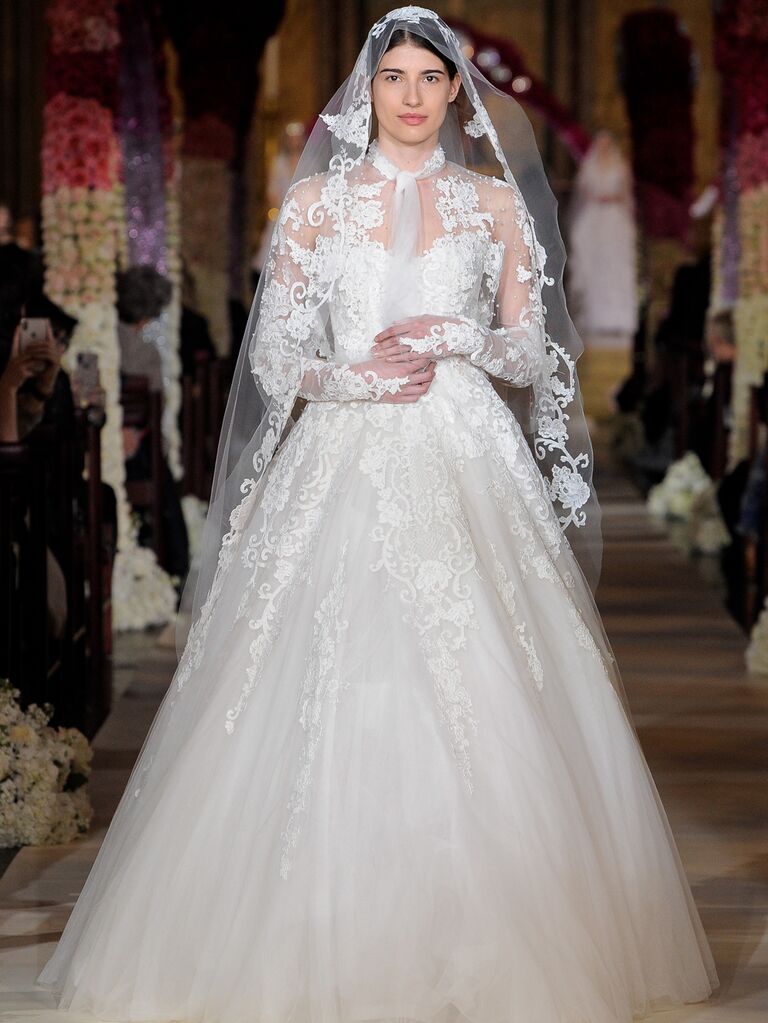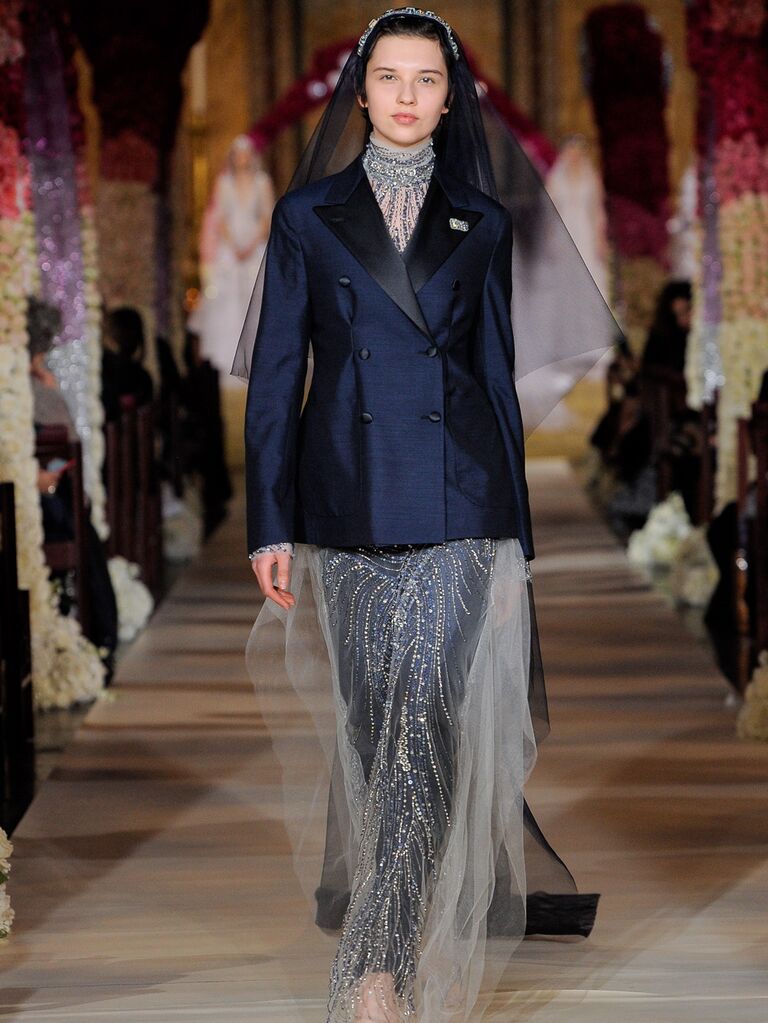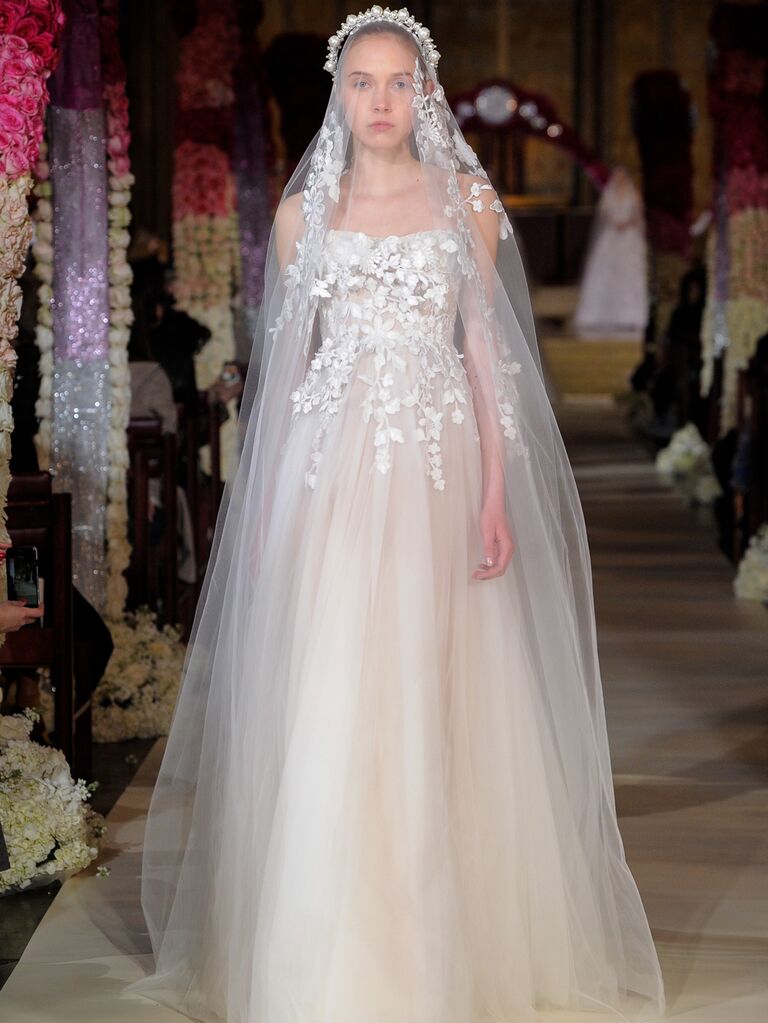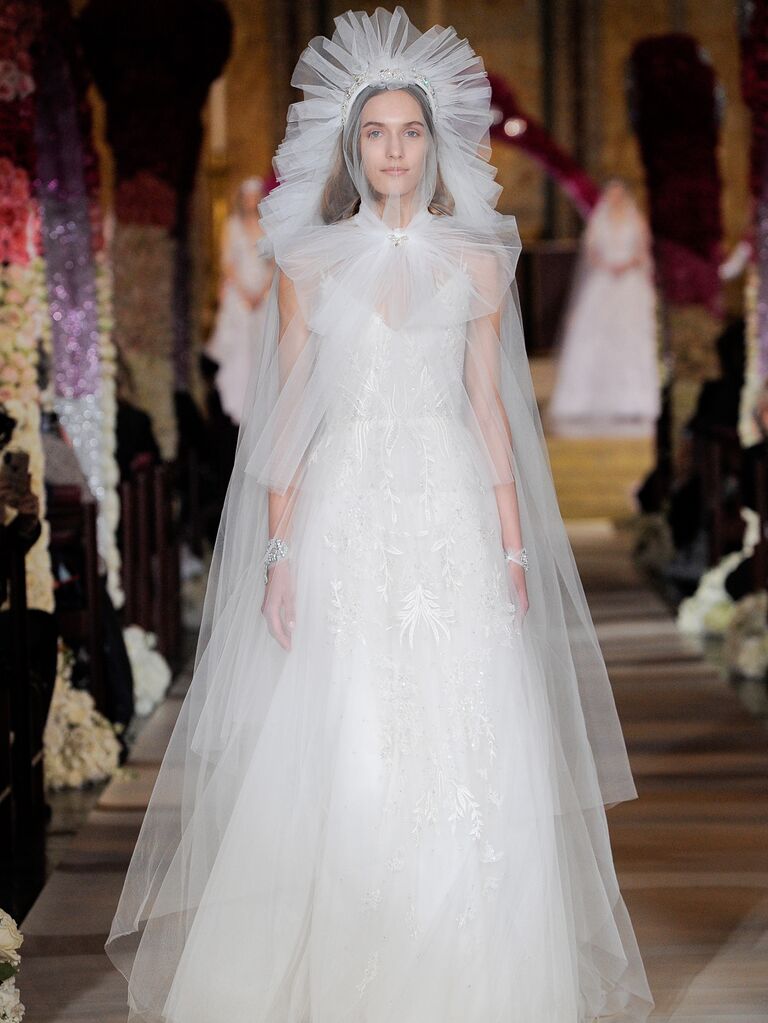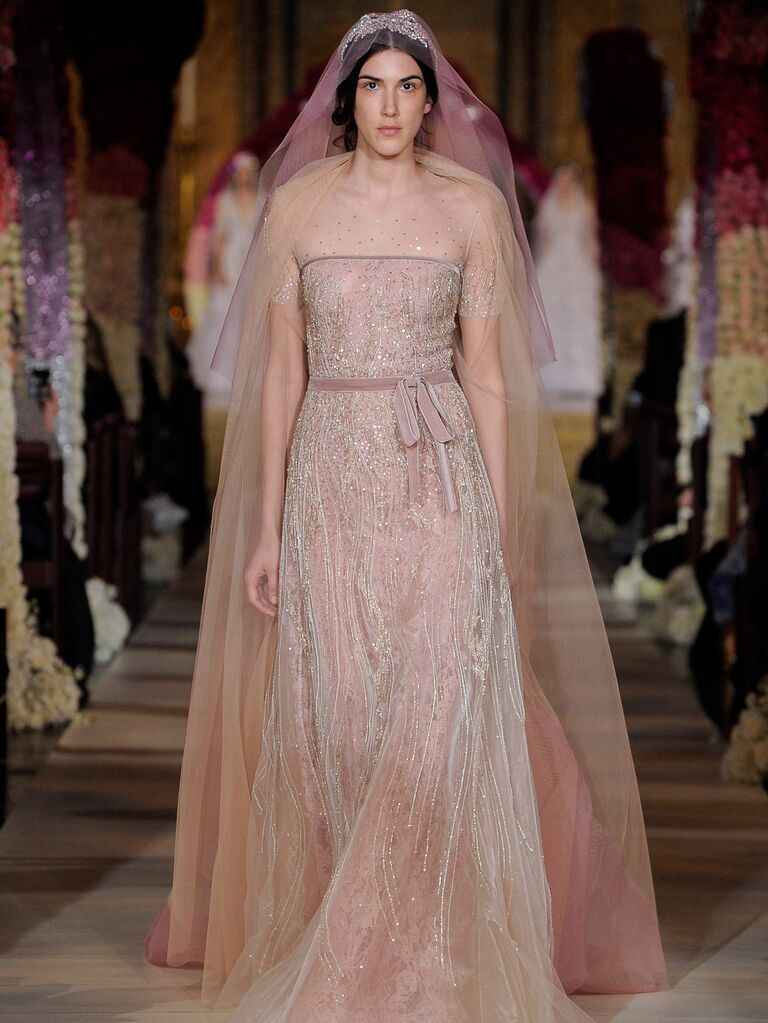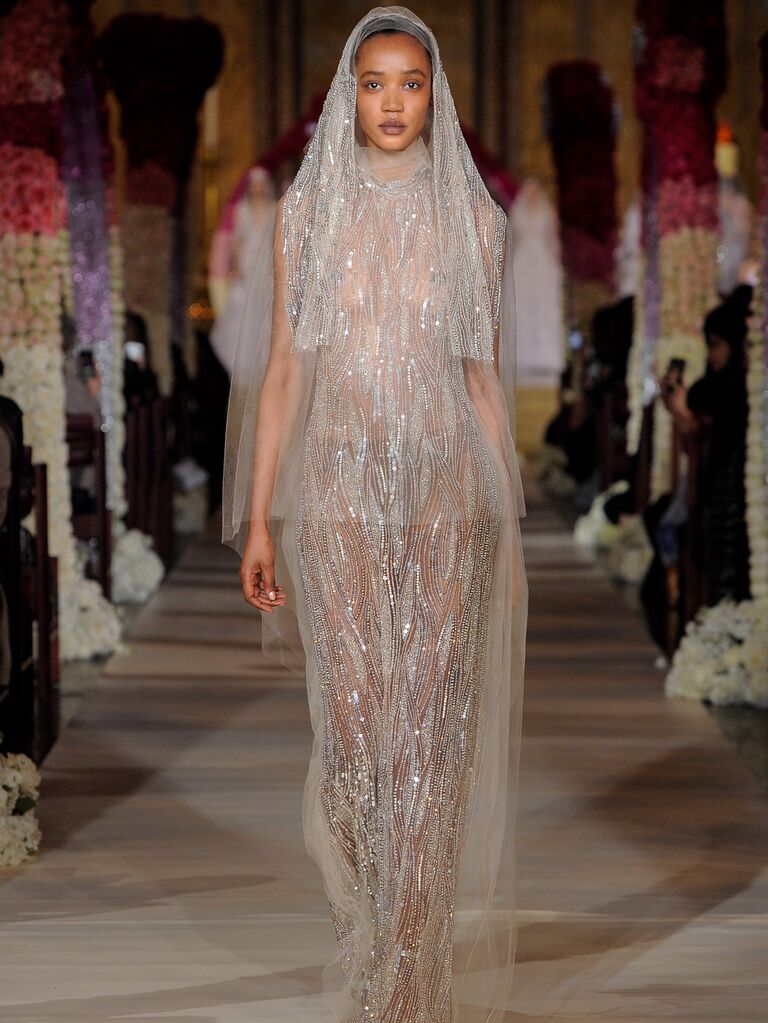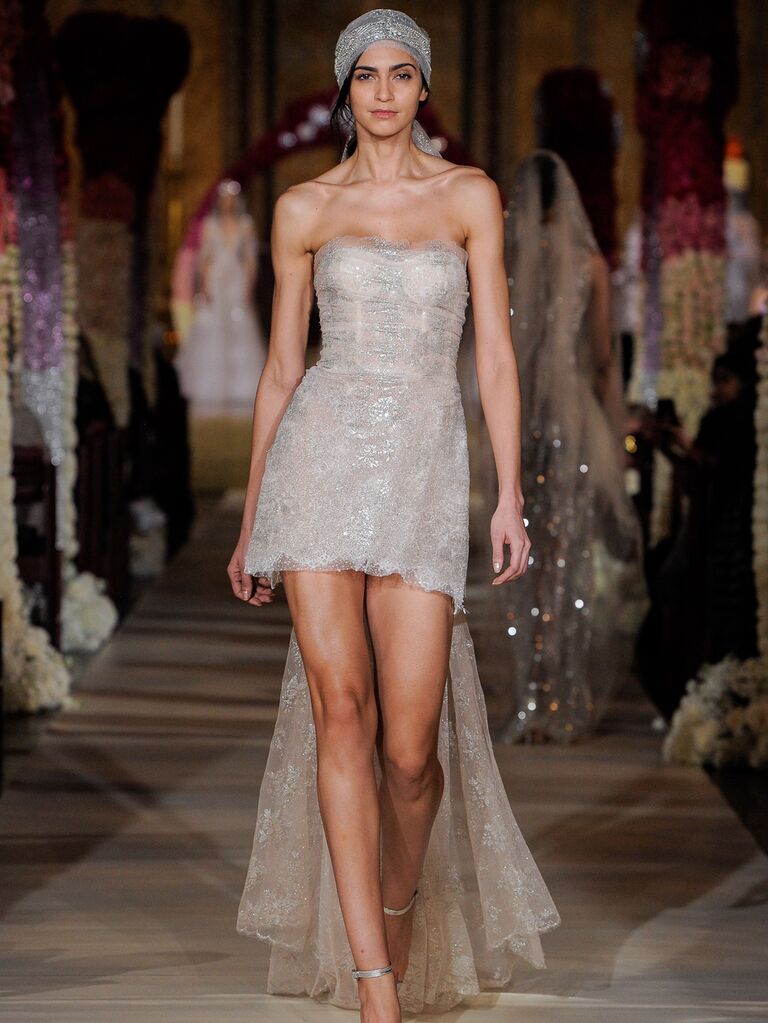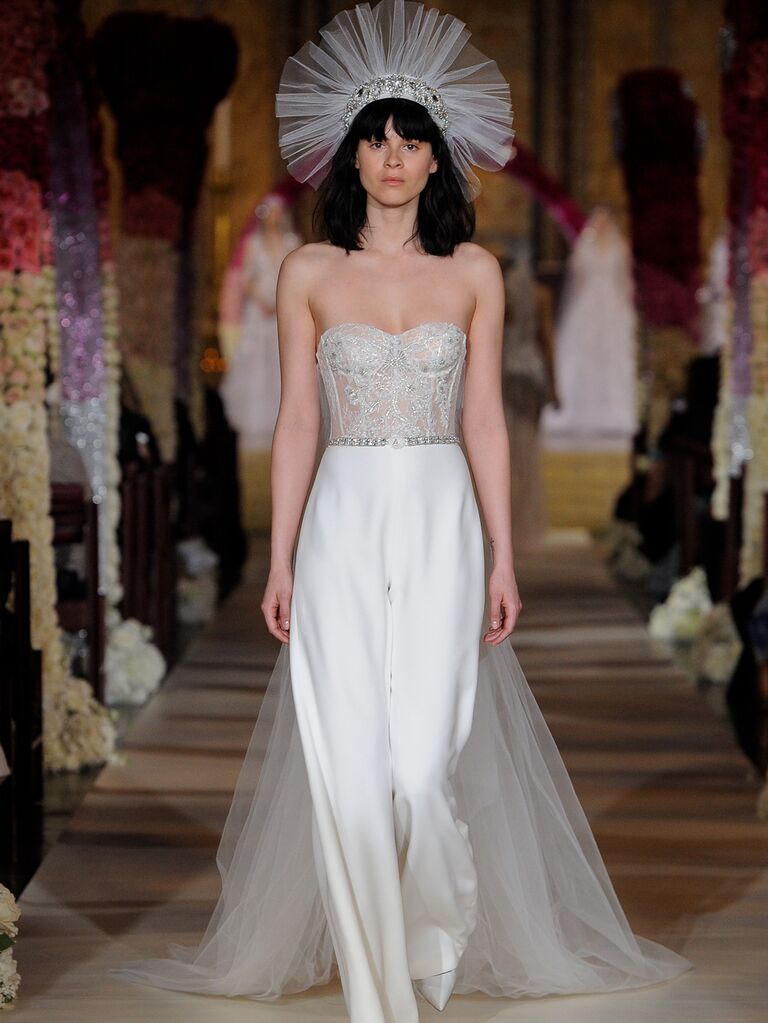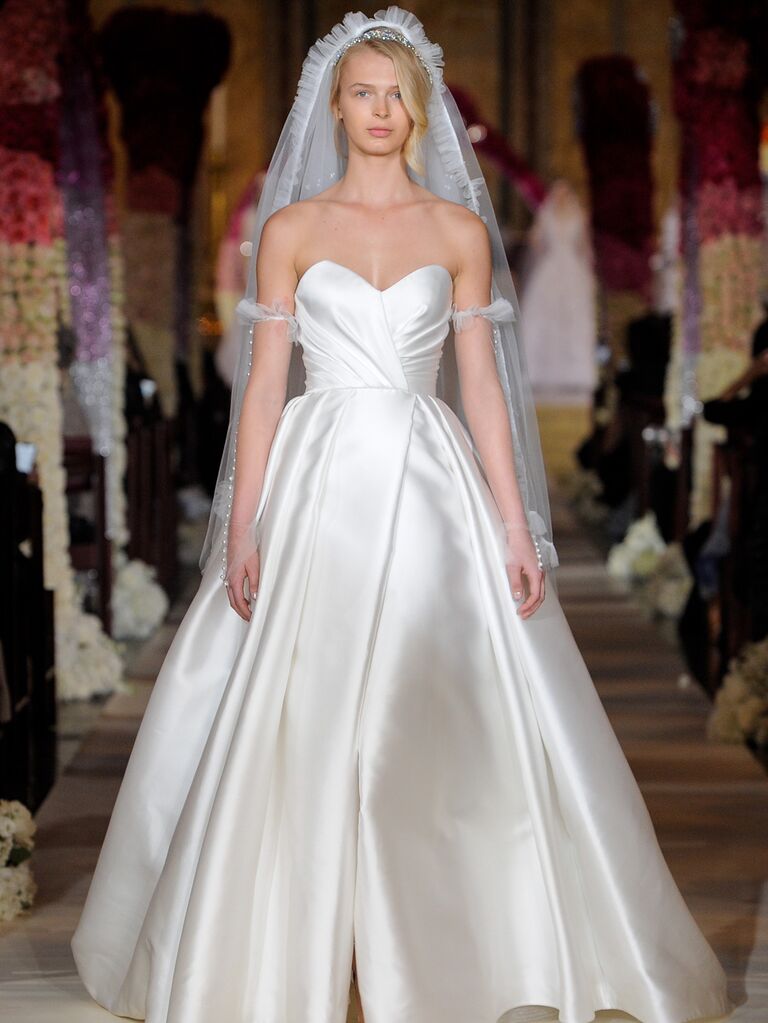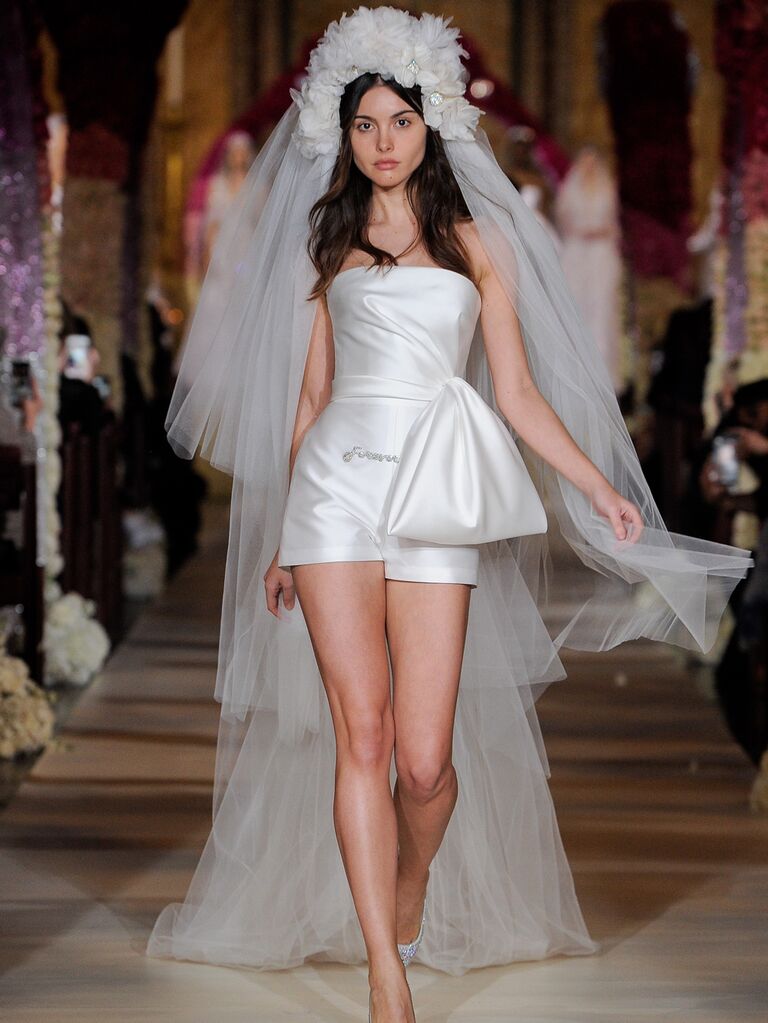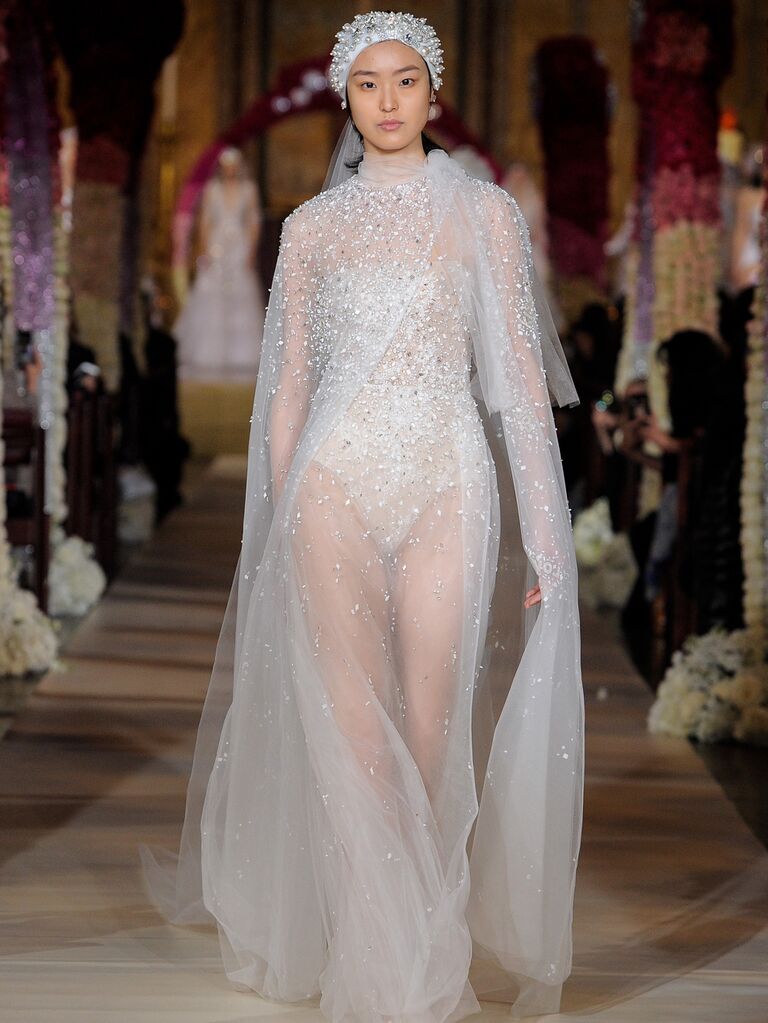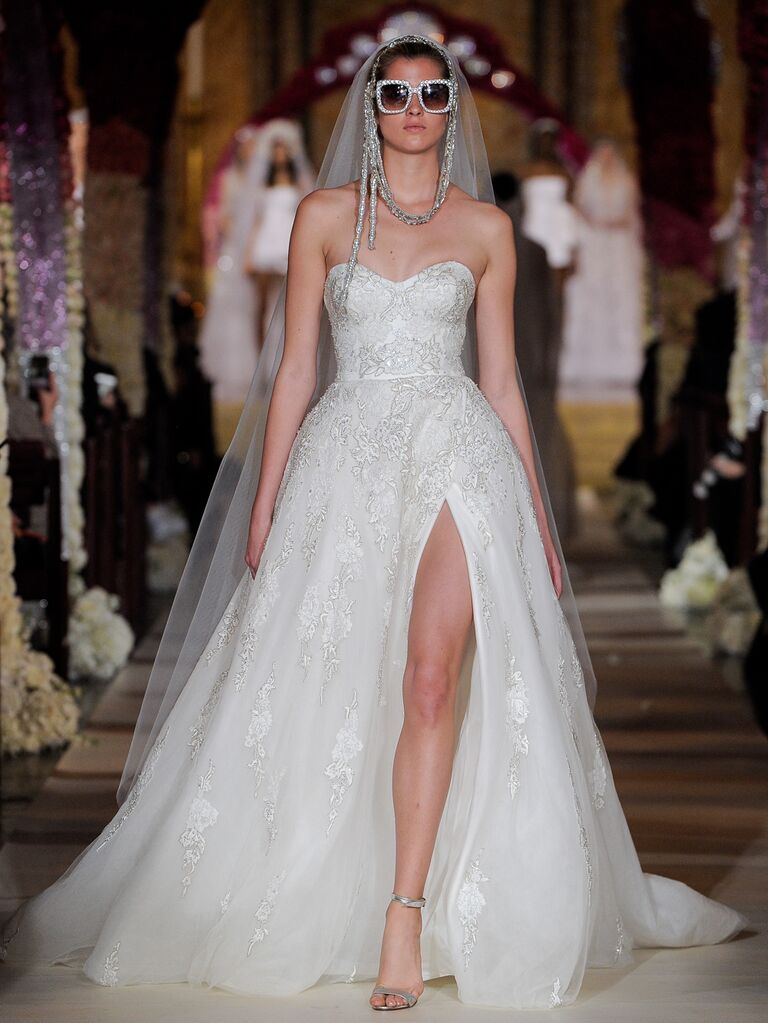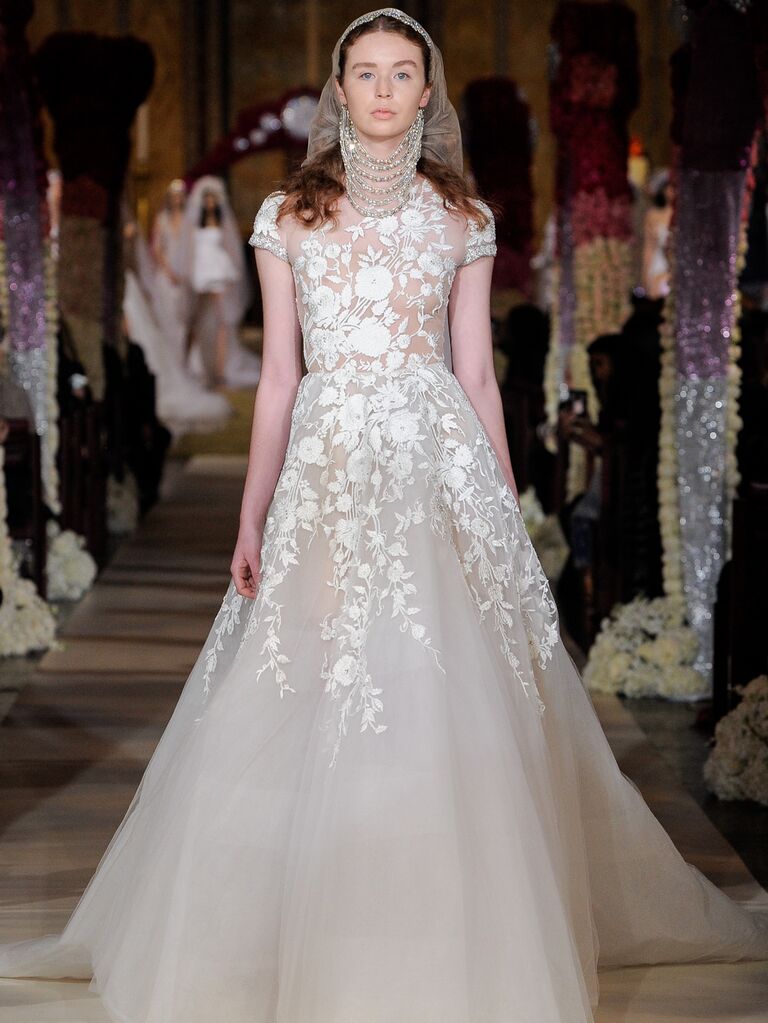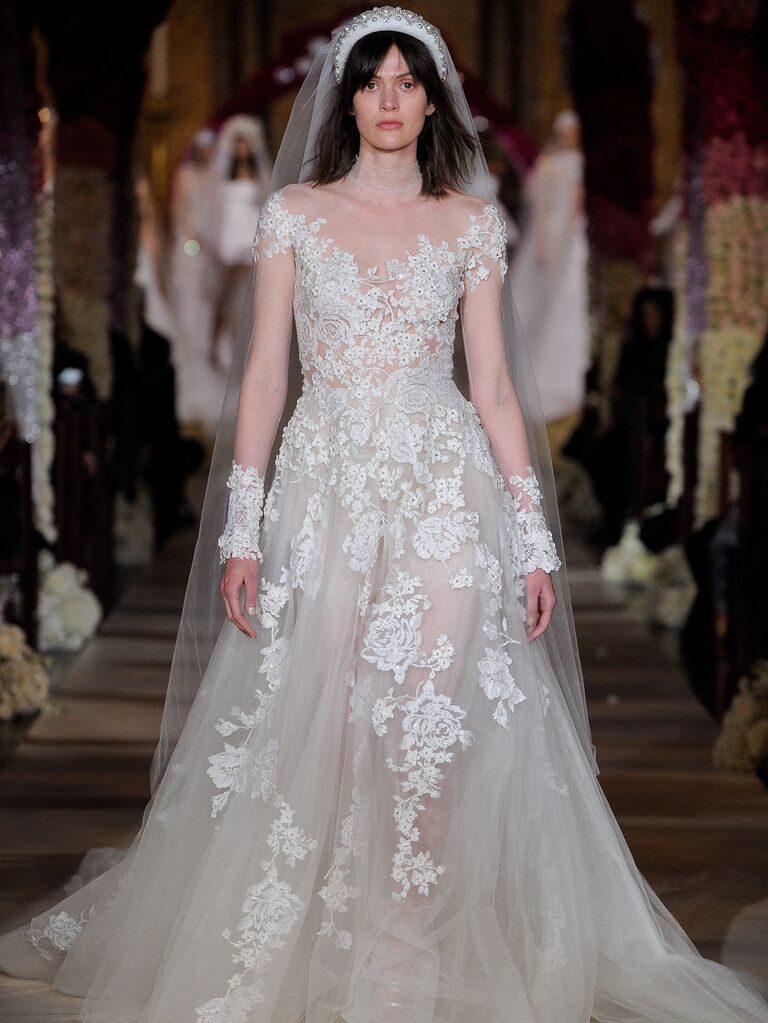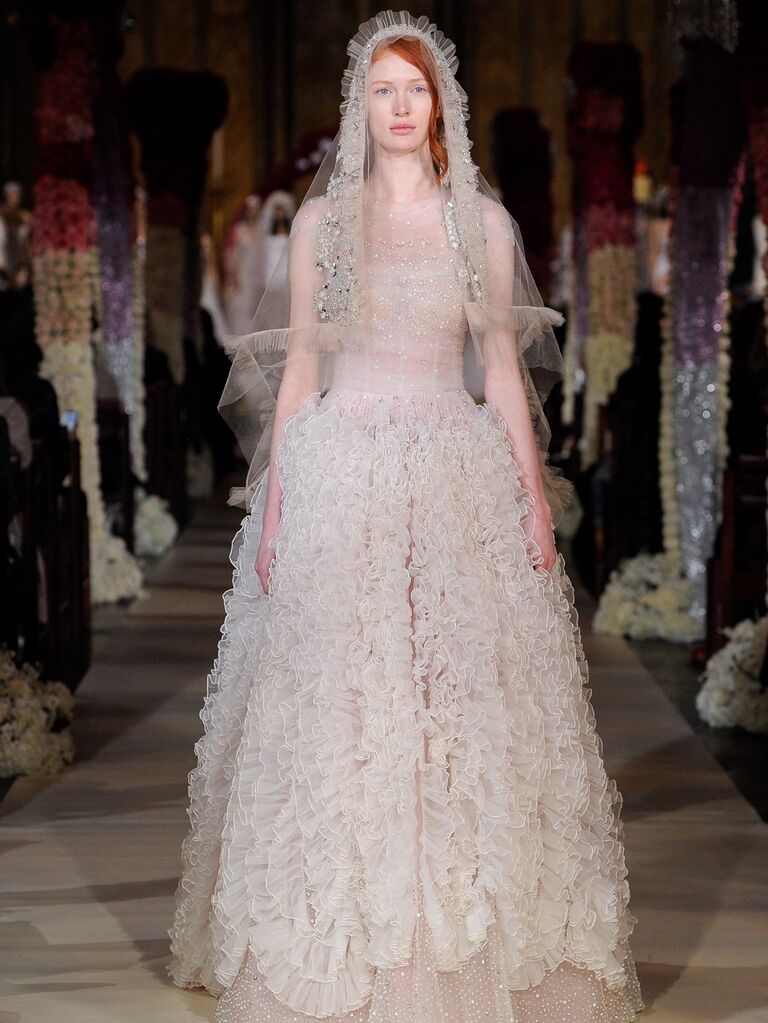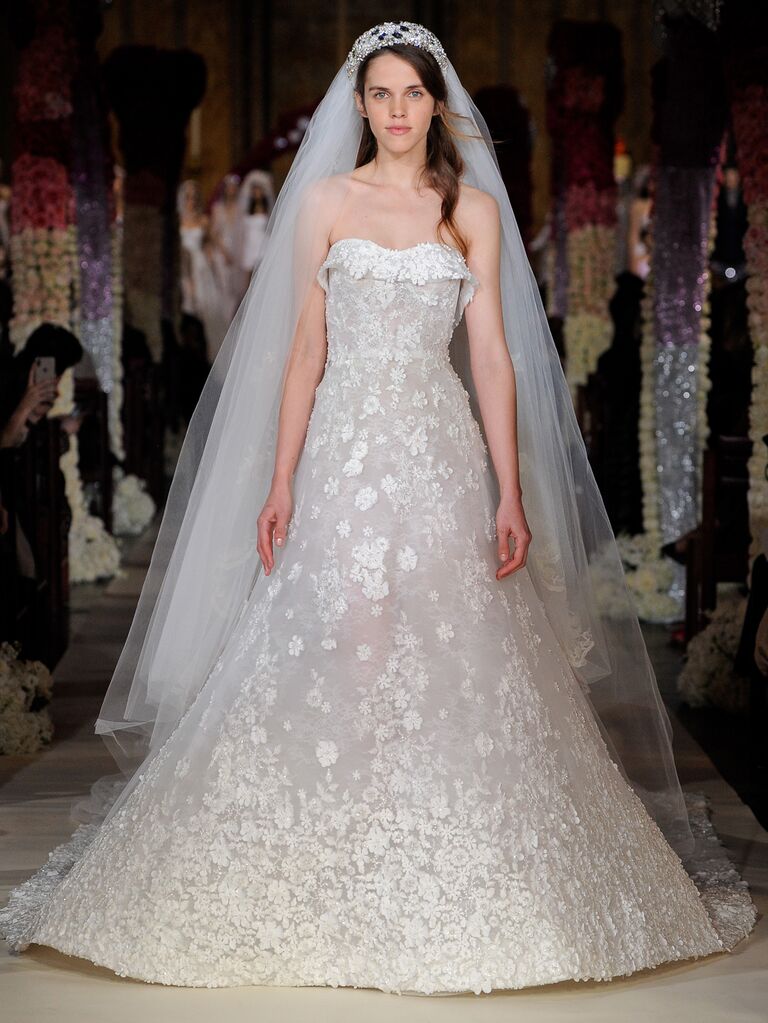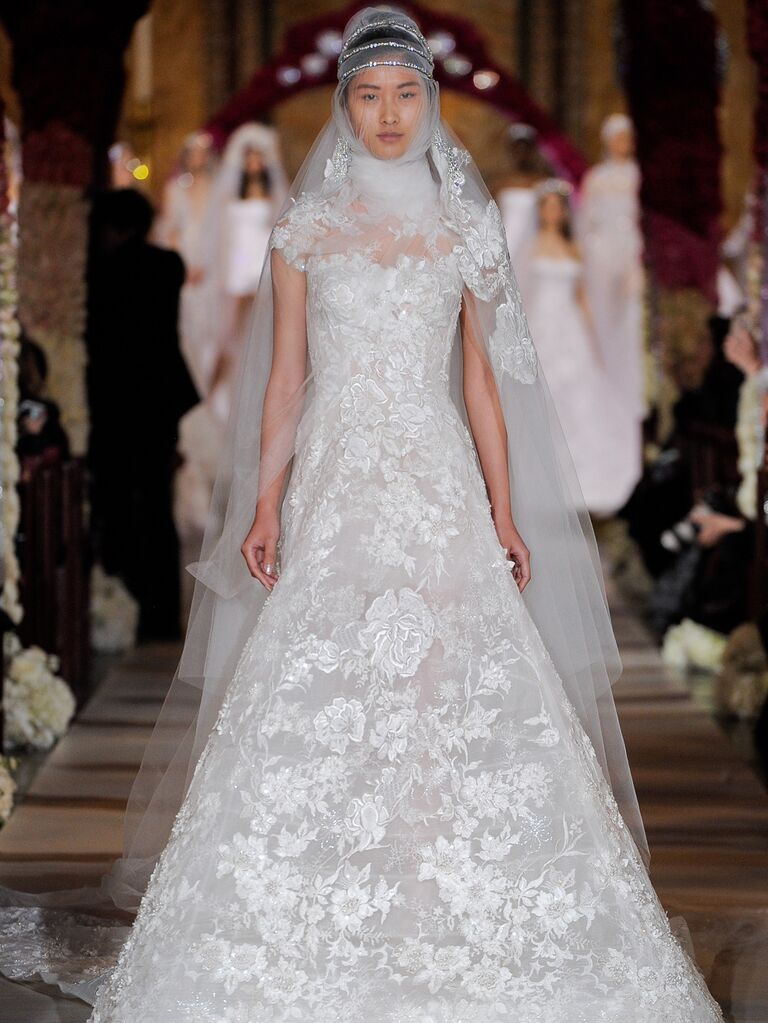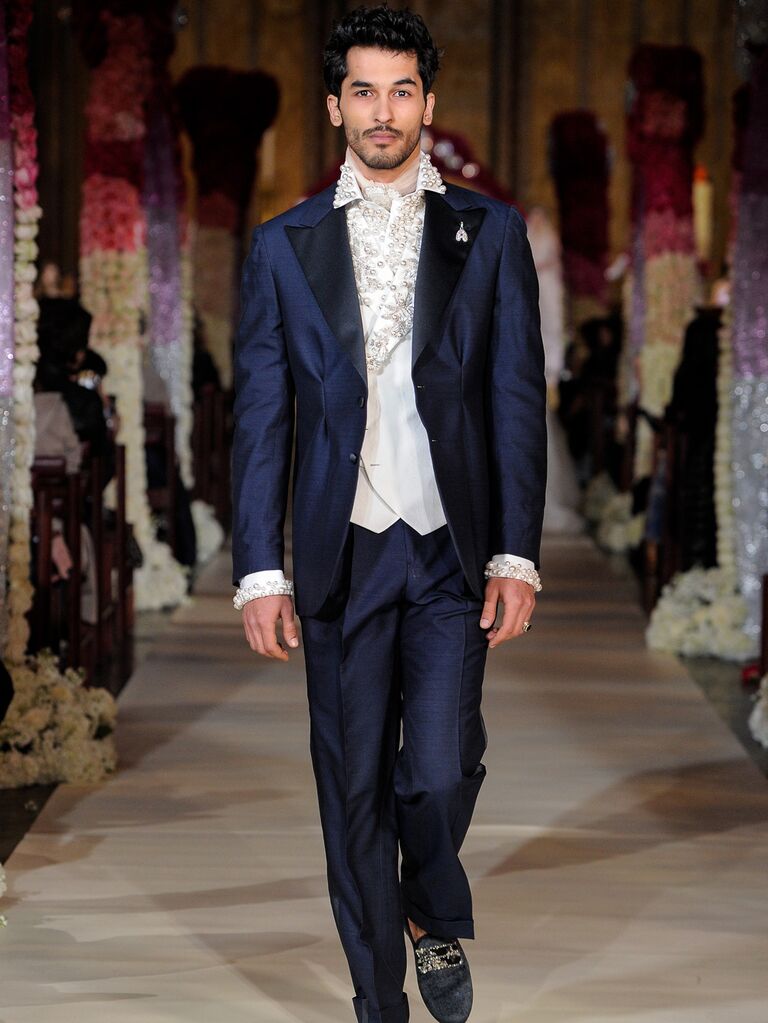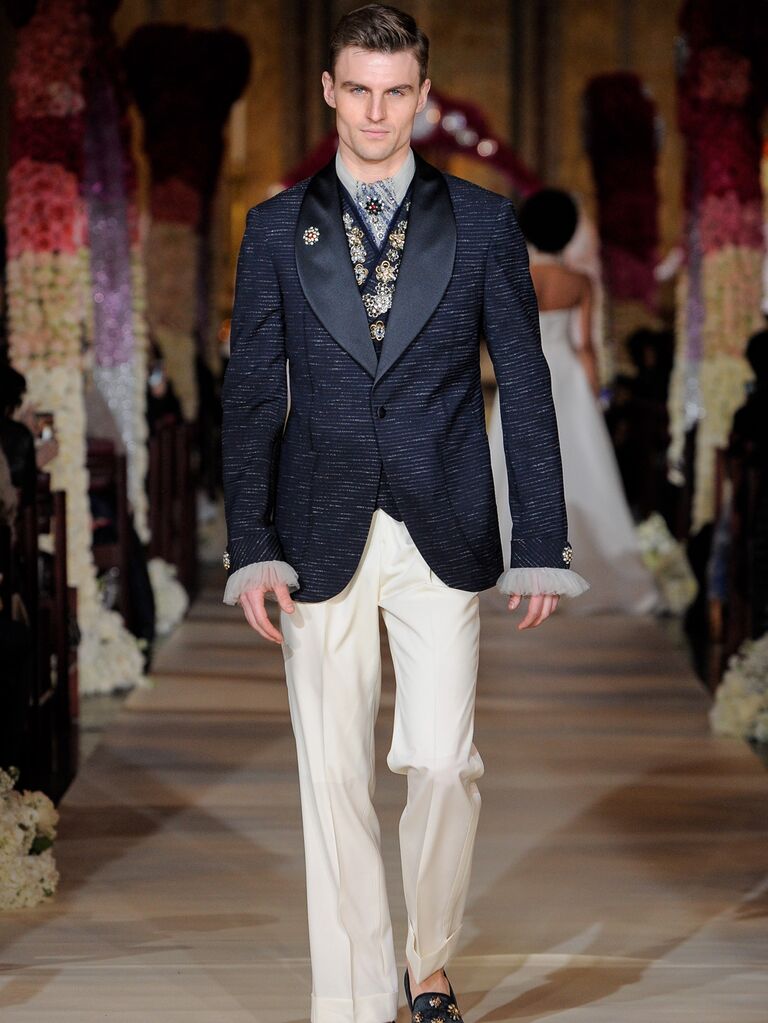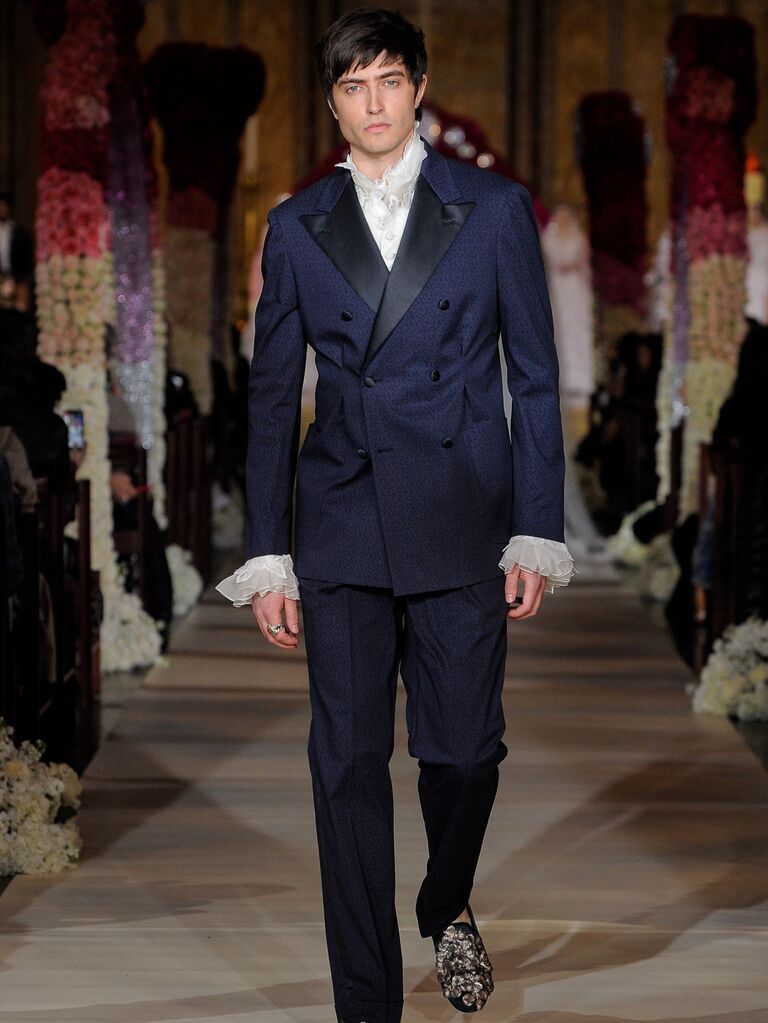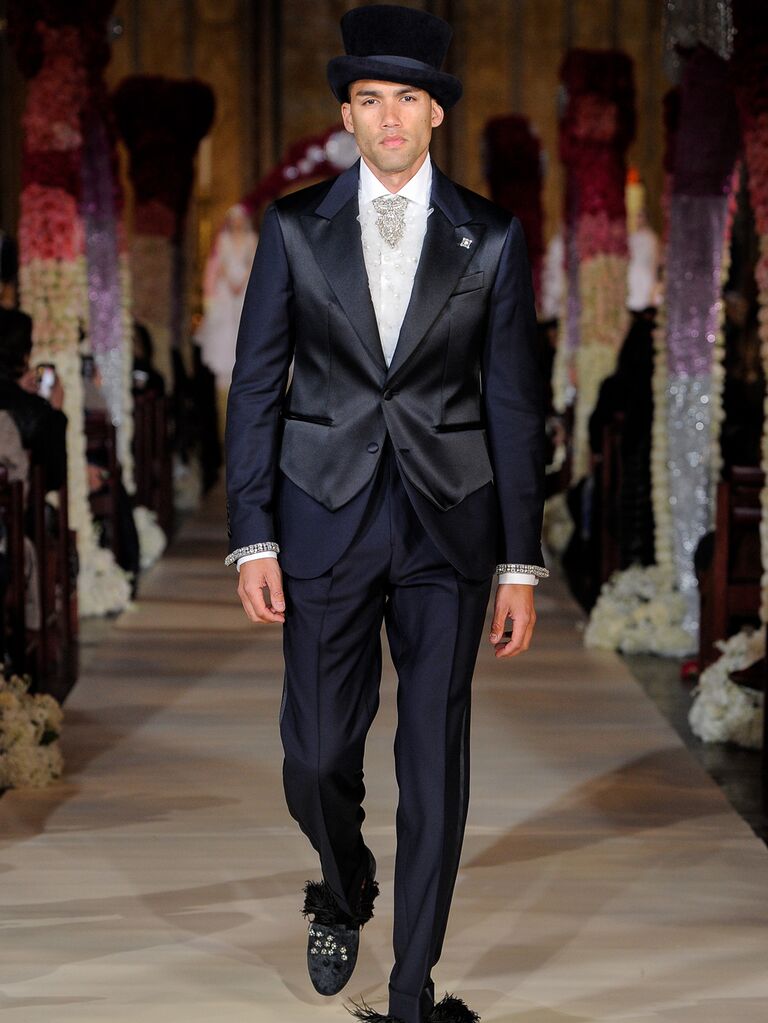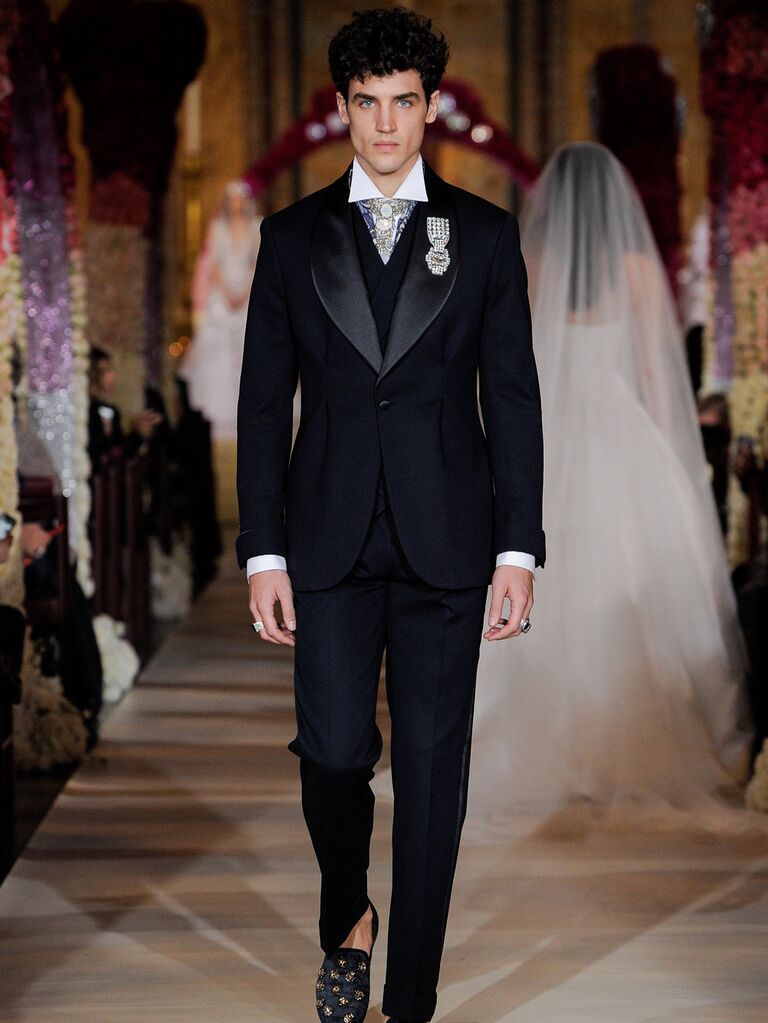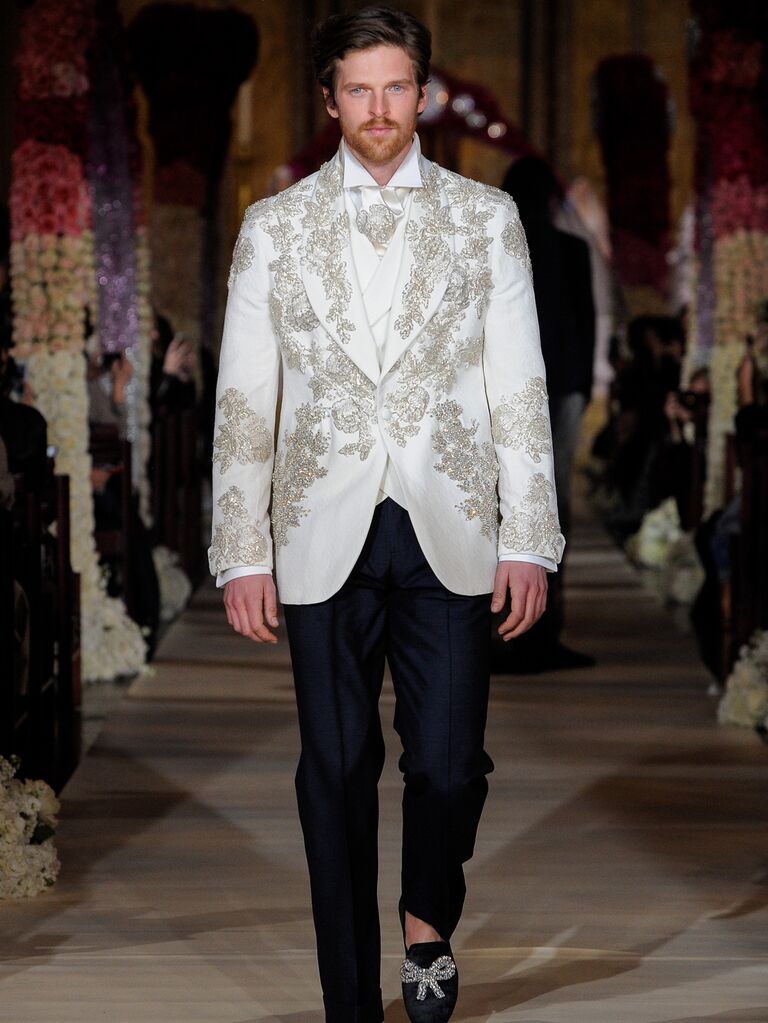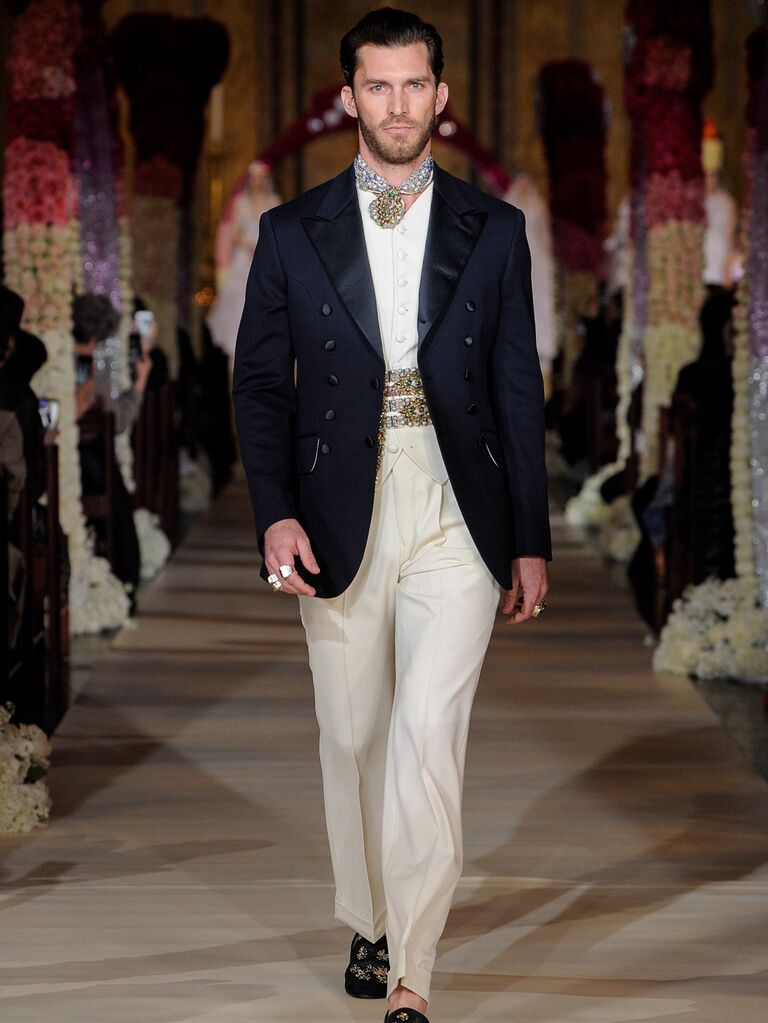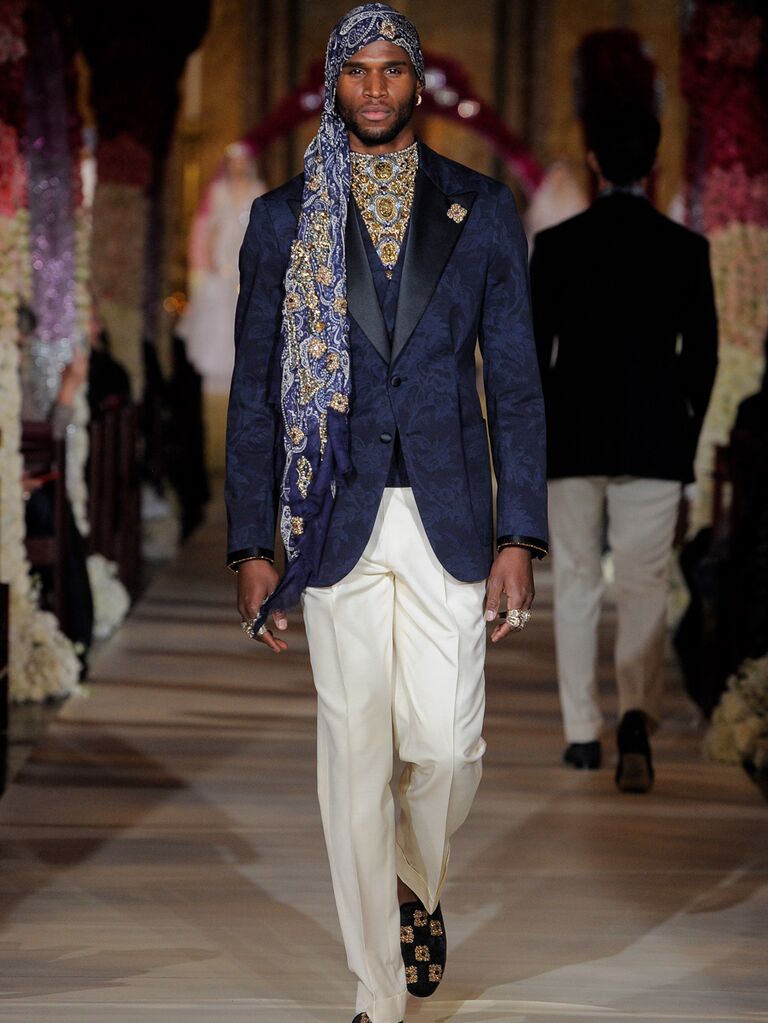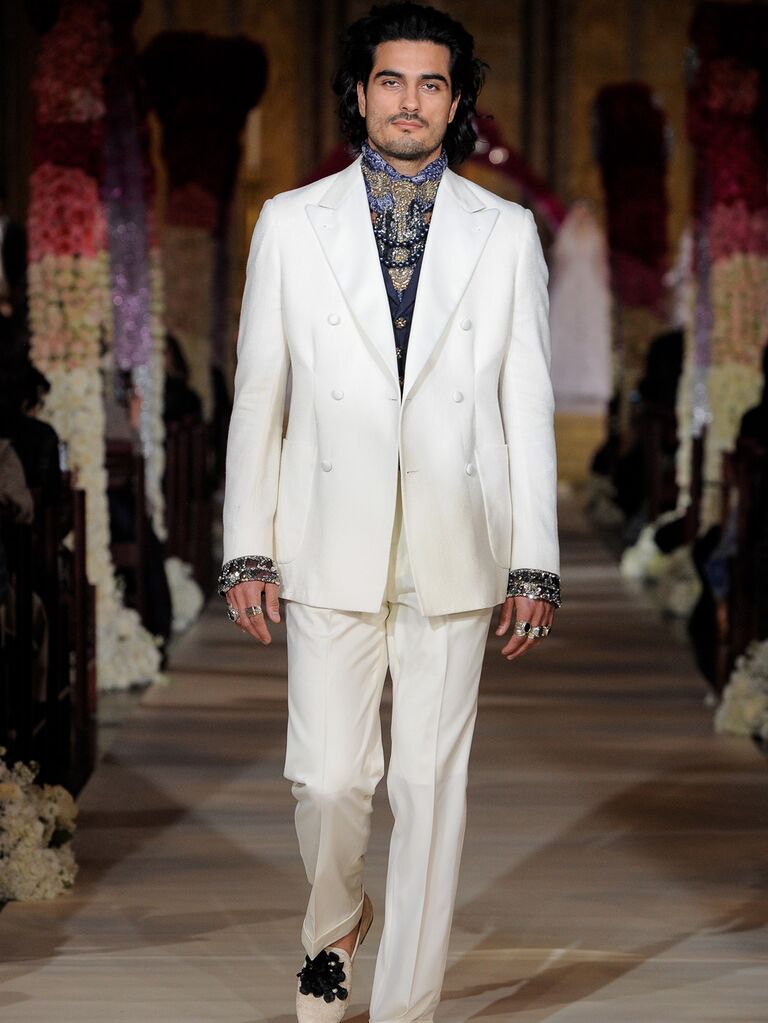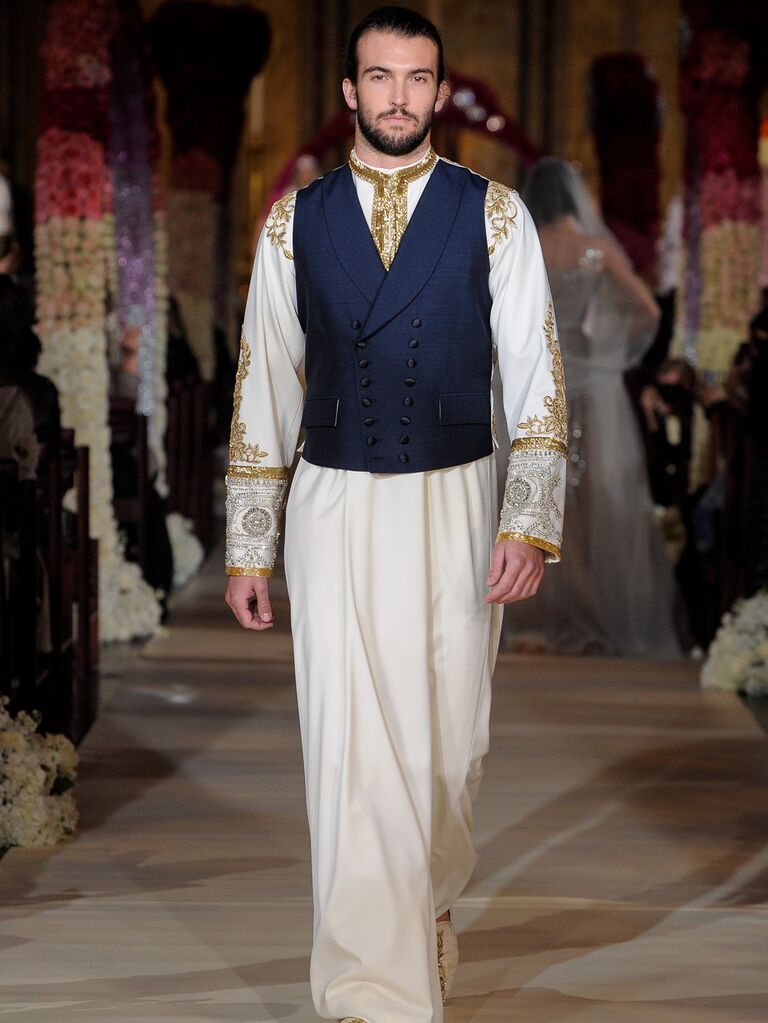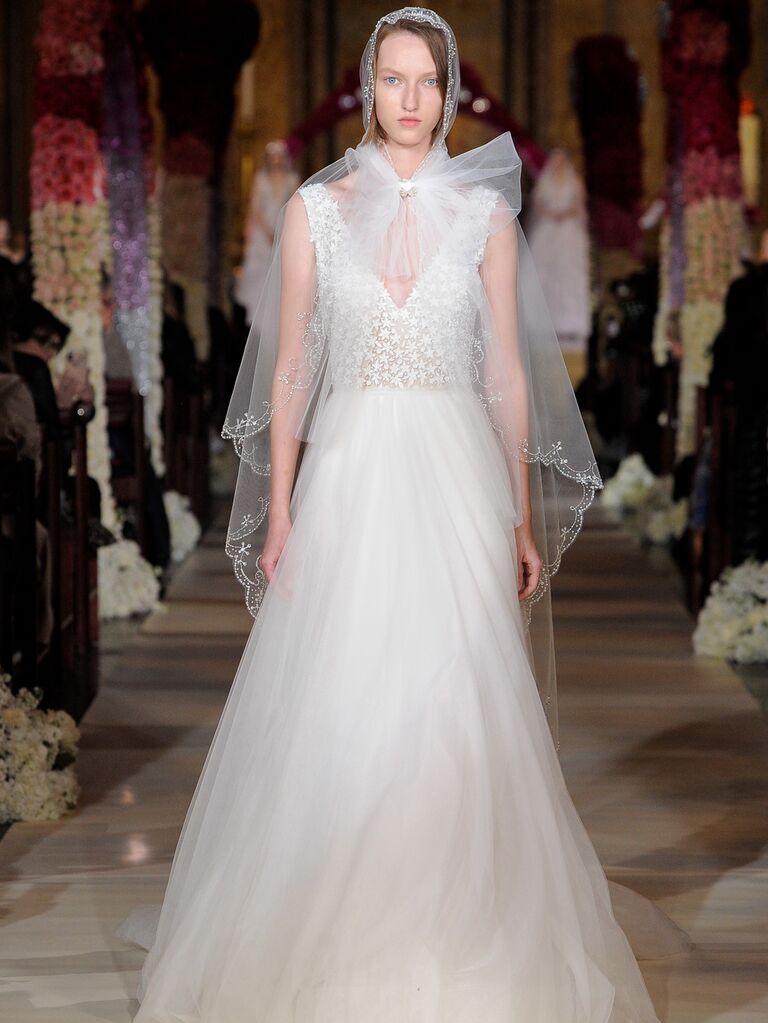 To check out all the Bridal Fashion Week galleries, plus wedding dress advice and more, go to TheKnot.com/bridal-fashion-week.