The Best New Books to Pack for Your Honeymoon
Your carry-on isn't complete without one of these hot new titles.
by Emily Cieslak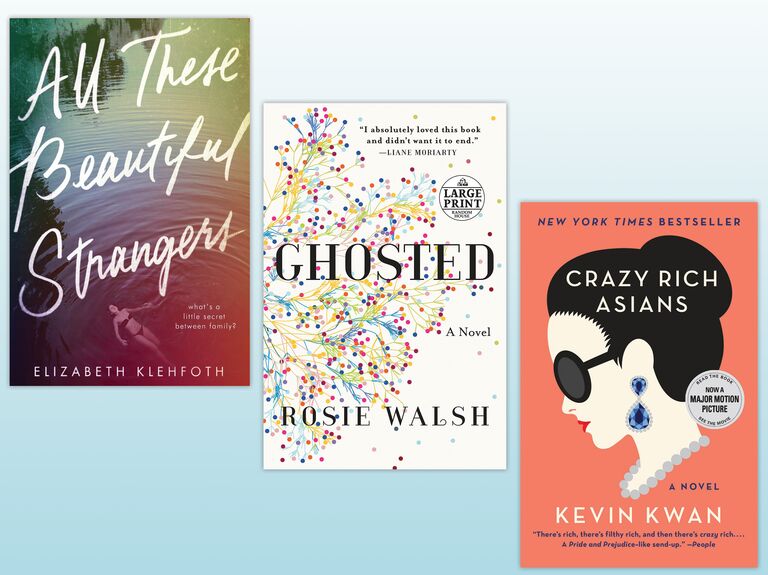 You've read every single wedding book, magazine and The Knot article out there in preparation for your day. Now's the perfect chance to cleanse your literary palate as you set off on your honeymoon. Whether you're craving mystery, romance or nonfiction, these 16 new books will make your vacation even more of an escape.
1. Crazy Rich Asians by Kevin Kwan

2. All We Ever Wanted by Emily Giffin

3. Tangerine by Christine Mangan

4. The Female Persuasion by Meg Wolitzer

5. Ghosted by Rosie Walsh

6. When Life Gives You Lululemons by Lauren Weisberger

7. All These Beautiful Strangers by Elizabeth Klehfoth

8. From the Corner of the Oval: A Memoir by Beck Dorey-Stein

9. The Mars Room by Rachel Kushner

10. Feel Free: Essays by Zadie Smith

11. The Perfect Mother by Aimee Molloy

12. The Kiss Quotient by Helen Hoang

13. Tell Me Lies by Carola Lovering

14. My Year of Rest and Relaxation by Ottessa Moshfegh

15. Speak No Evil by Uzodinma Iweala

16. Circe by Madeline Miller