You Won't Be Able to Stop Watching This Choreographed Britney Spears Wedding Dance
by Ivy Jacobson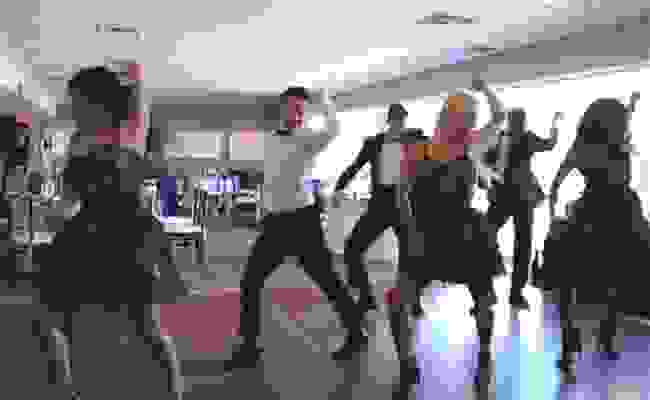 There are friends, and then there are best friends — and Bradley Bredeweg is definitely a best friend. Bradley, who's the executive producer of The Fosters, decided to surprise his BFF Stephanie Huntington on her wedding day with a Britney Spears–themed gift, since the two have always been obsessed with her. Bradley decided to hire professional dancers and a choreographer to dance to Britney's song "Work B**ch" at the reception, complete with matching tuxedos (with removable sleeves, of course) and matching dresses.
Bradley even jumped in the dance to be hoisted up on a chair — and then some. Completing the craziness of the video, Britney herself even saw the clip and tweeted, "Ummm….this wedding toast is INCREDIBLE!!! I want IN on the 10 year anniversary performance!!!"
You know that when Britney is on board, the performance was legit. Watch the video here:
Want more? Right here!
> These Groomsmen Surprised Everyone With a Classic 'N Sync Dance (Watch!)
> A southern wedding in Darrow, LA