Alison Brie and Dave Franco Are Engaged! Come See Her Pretty Rose Gold Engagement Ring
After three years of dating, the 'Mad Men' actress and 'Scrubs' actor are headed down the aisle.
by Ivy Jacobson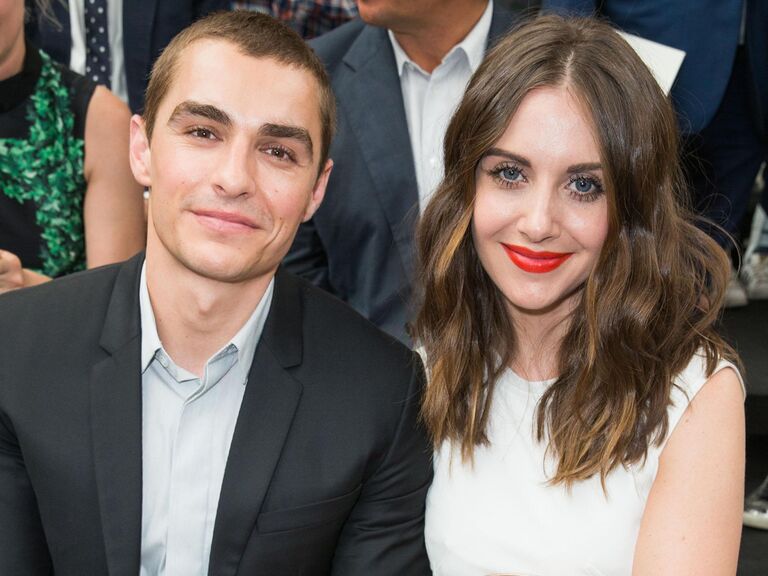 Exciting news for Alison Brie and Dave Franco -- they're engaged, E! confirms! The pair, who've been dating since 2012, have kept their relationship pretty hush-hush overall. So it doesn't surprise us that the Community actress pulled a sly red carpet engagement announcement by showing up at the LA premiere of her new movie, Sleeping With Other People, wearing a smile, a stylish bridal-ready black-and-white dress -- and a giant new sparkler on her ring finger.
Let's get a close-up, shall we?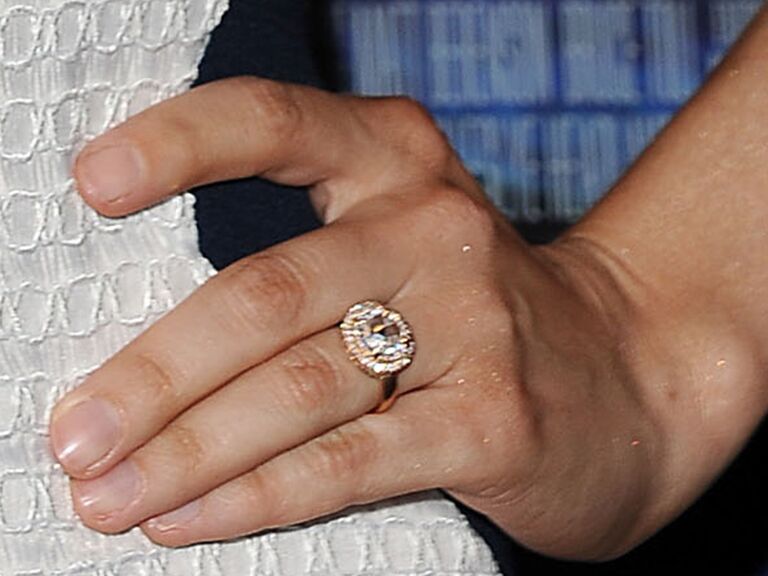 Apologies for the blurriness, but from what we can tell, this is a round-cut diamond with double diamond halos set on a rose gold band. So pretty and modern, don't you think?
And since Dave is the younger brother of James Franco, we're thinking that James is probably going to have the greatest best man speech -- or stunt -- of all time.
Congratulations, Alison and Dave!