8 Cinco De Mayo-Themed Wedding Food Ideas
Get inspired by these Mexican food ideas for your wedding!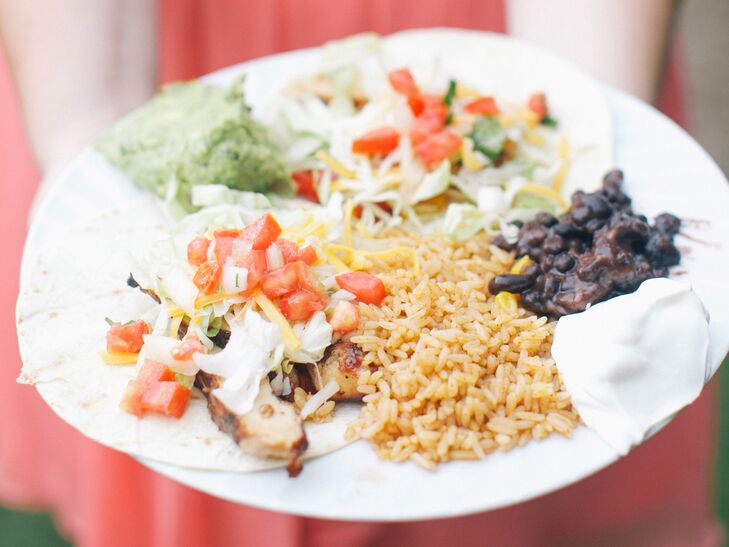 Taylor Rae Photography

Cinco de Mayo is a time to celebrate Mexican independence, culture and, of course, food! Mexican cuisine is multifaceted (not to mention delicious) and easy to incorporate into your wedding — even if your theme has nothing to do with the country. From mini tacos and quesadillas to margaritas and rumchatas, your favorite Mexican foods can be added to your wedding day menu for a festive twist. Don't think you have to stick to dinner and drinks, either. Think about serving traditional Mexican wedding cookies instead of a wedding cake at your reception! When considering Mexican food, the possibilities are truly endless. Here are some of the best ways to include Mexican food in your wedding!
Mini Sopes, Quesadillas and Tostadas Appetizers
Jordy and Jared used their Houston and San Diego roots as a foundation for their Mexican-inspired wedding day. They served small sopes, quesadillas and tostadas during cocktail hour - guests enjoyed them while mixing and mingling!
From: A Bright Mexican-Inspired Wedding at Greenpoint Loft in Brooklyn, New York
Mexican Wedding Cookies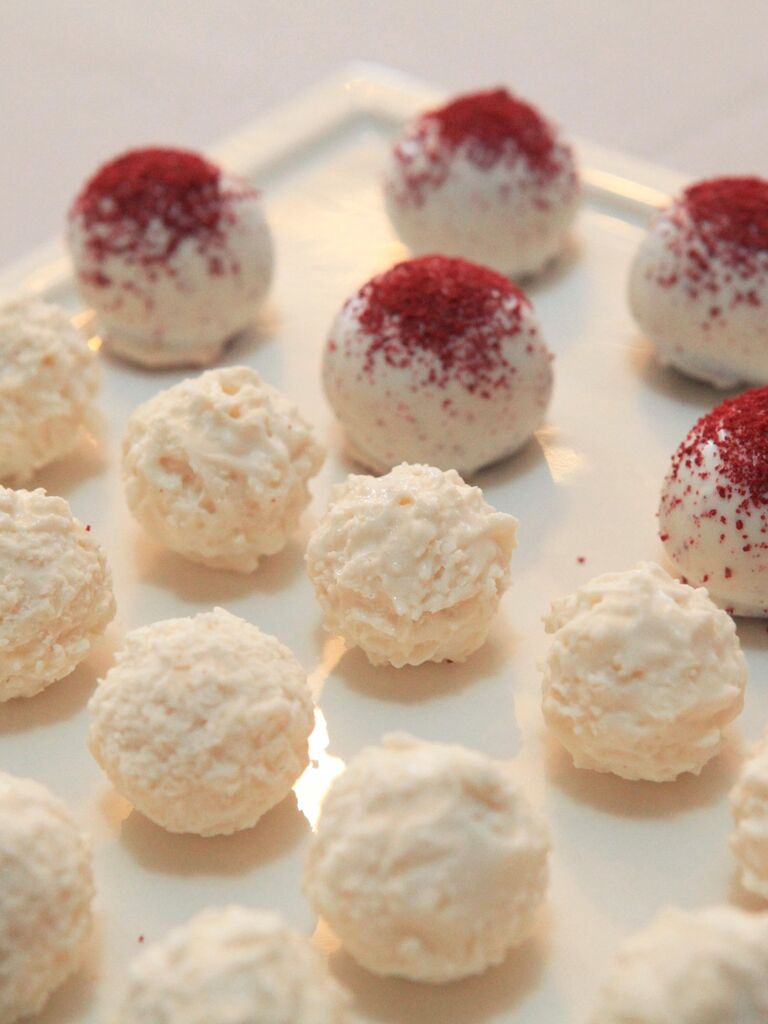 These tiny, nutty treats get an extra dusting of powdered sugar after being baked. Wondering how to serve them? Pile the cookies on a dessert tray and present them after dinner. You can even add sprinkles to match your wedding colors!

From: A Simple Spring Wedding in Chicago, IL
Mini Tequila Wedding Favors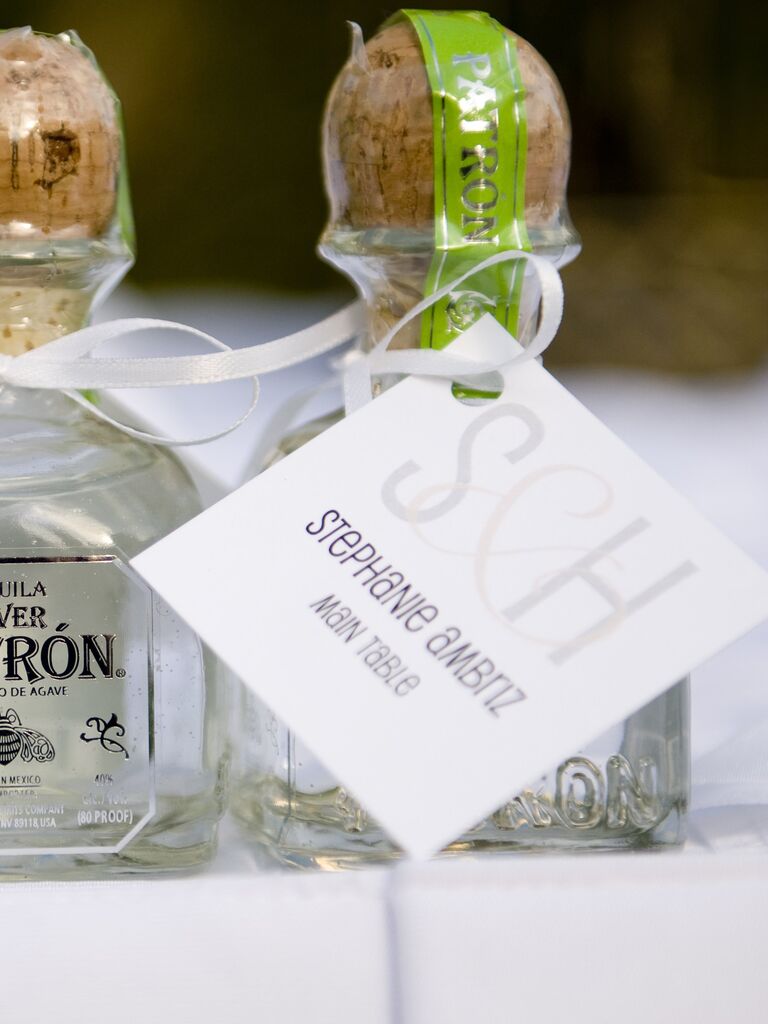 Personalize mini bottles of tequila with guests' names as favors for everyone to take home. To make yours unique, add ribbons, glitter and other accents that match your theme.
From: A Glam Beach Wedding in San Jose del Cabo, Mexico
Bite-Size Flan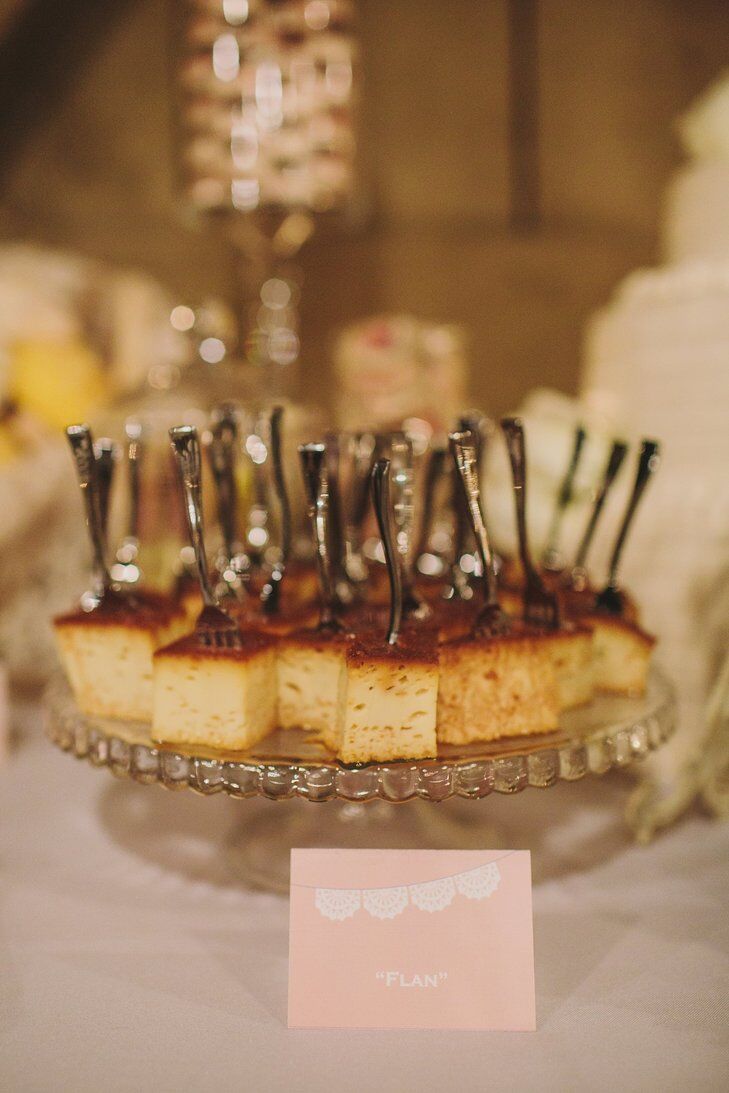 The non-messy dessert is a Mexican take on creme brulée, and the perfect treat for dancing guests. Irene and Emmanuel served the flan with other tiny Mexican desserts.
From: A Camarillo Ranch Wedding in Camarillo, California
Champagne Sombrero Decorations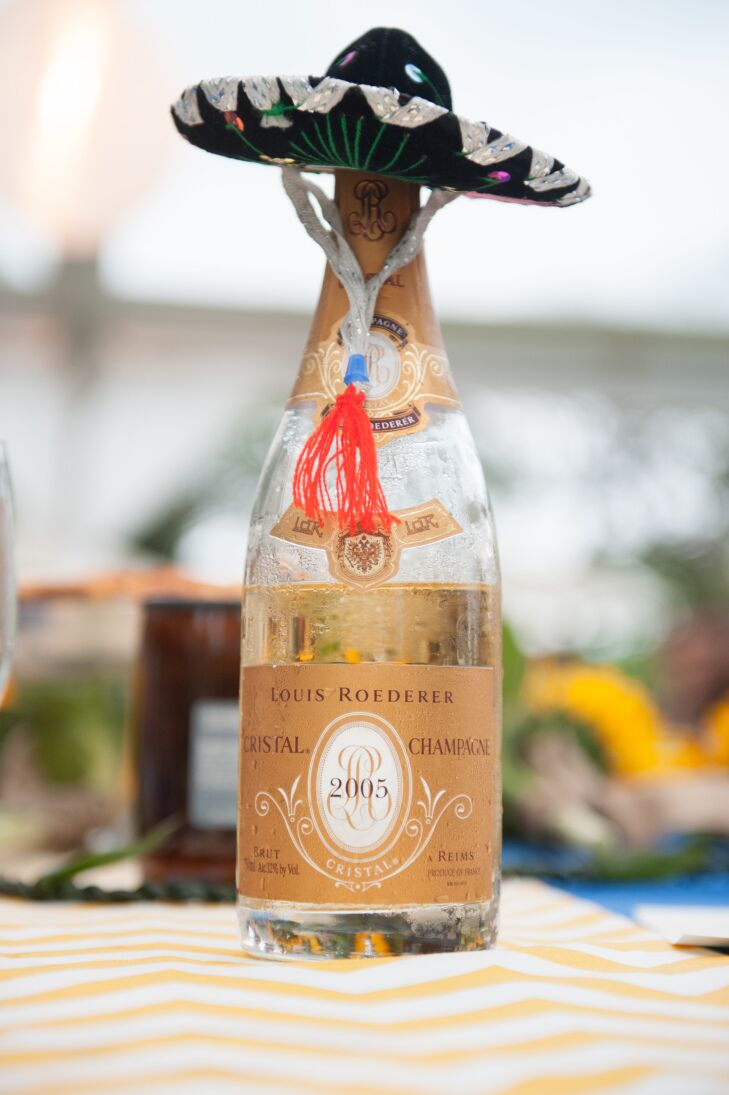 Top a bottle of ice cold bubbly with a mini sombrero to put a festive spin on your reception. Laura added Mexican-inspired touches, like this quirky sombrero to her Hawaii nuptials.
From: A Colorful, Bold Wedding at Kualoa Ranch in Kaneohe, Hawaii
Taco Bar Dinner Reception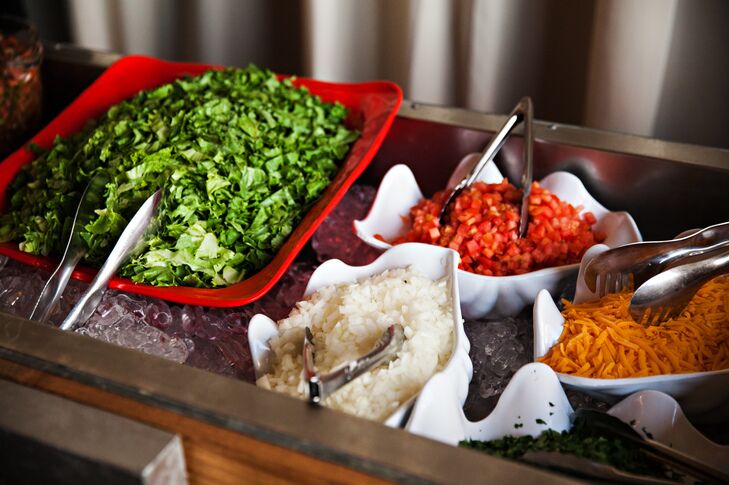 Kassandra and Evin's easy going nuptials were held at her family farm in Oregon. The couple decided that tacos were the perfect easygoing dinner food for guests to enjoy. This non-traditional dinner choice is perfect for backyard weddings.
From: A Relaxed Wedding on a Family Farm in Corbett, Oregon
Mini Margaritas and Tacos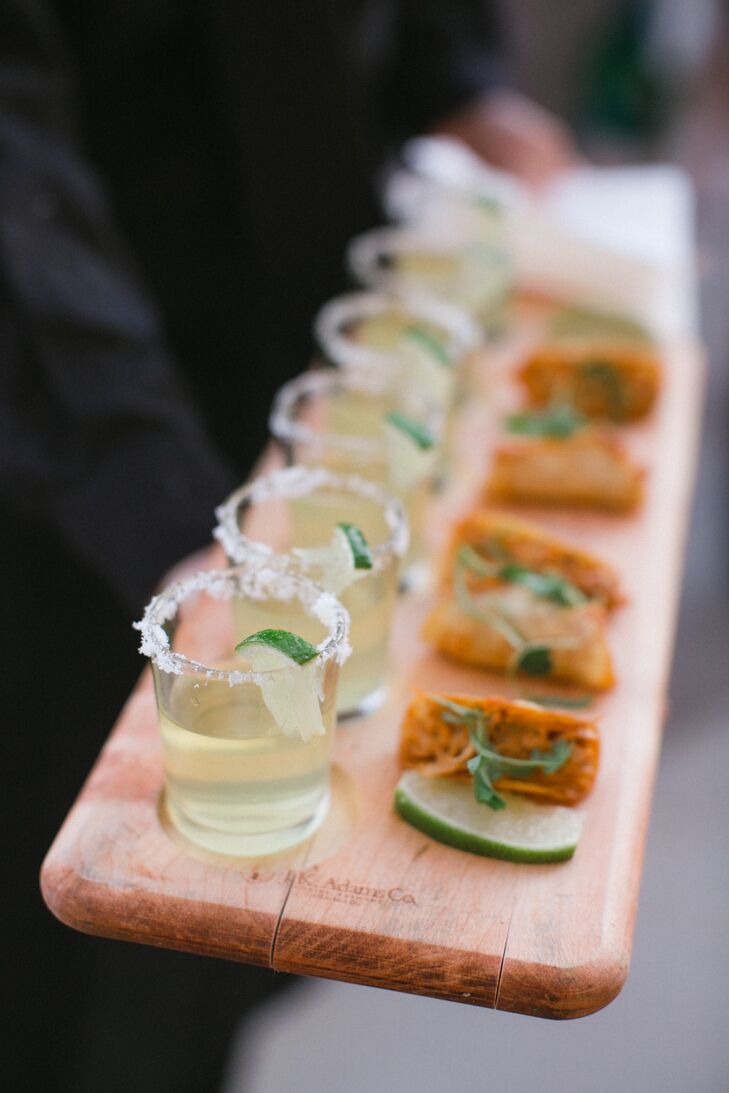 These mini margaritas and tacos were served during the cocktail hour. Though the wedding didn't have a Mexican theme, Nicole and Mike wanted to serve one of their favorite food/drink combinations!
From: An Art Deco-Inspired Wedding at the Calhoun Beach Club in Minneapolis, Minnesota