7 Inspiring Quotes About Food and Love
Enjoy these tasty food quotes because the stomach and the heart aren't too far apart.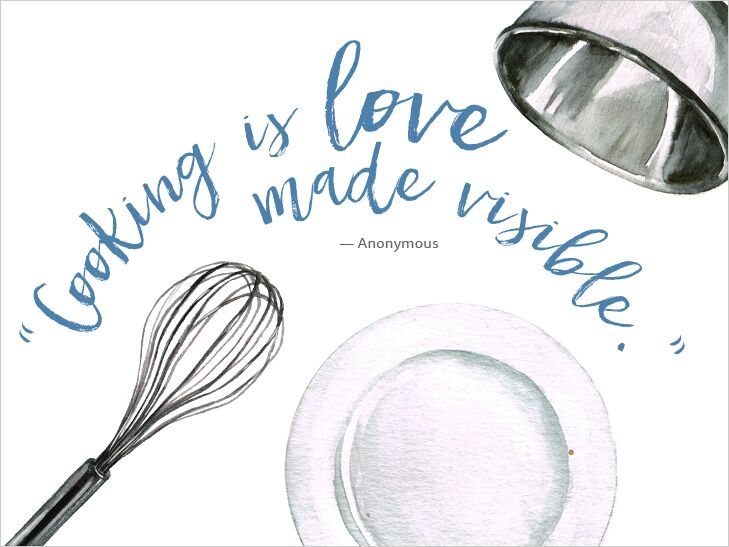 Ok, we've all heard that the way to his heart is through his stomach, but here are some lesser-known quotes about food and love—including some from notables like Julia Child and Dolly Parton—worth checking out (and Pinning). If you or your future spouse are foodies, consider dropping one of these food quotes into your wedding reading or even into your vows (just maybe not the last quote in the list).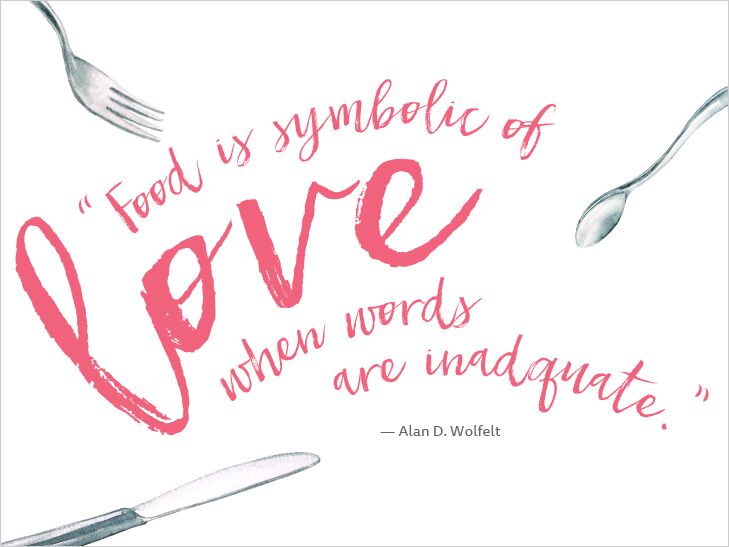 1. Food is symbolic of love when words are inadequate - Aland D. Wolfelt
This food lover quote is an excellent reminder that there are endless ways to say, "I love you." One way that almost everyone appreciates is with a romantic home-cooked meal.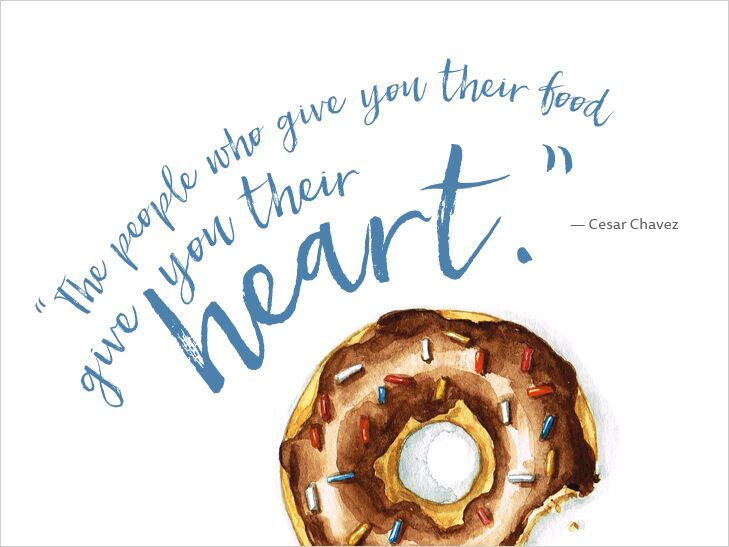 2. The people who give you their food give you their heart. - Cesar Chavez
This quote from Chavez continues to ring true. Maybe that's why eating a meal together is an almost universal wedding tradition no matter where you live. The people you invite and feed at your wedding are likely to be the most important people in your life.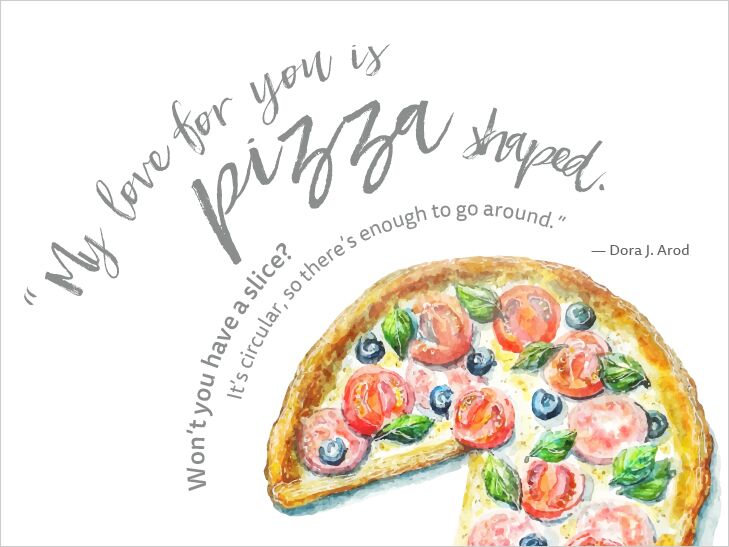 3. My love for you is pizza shaped. Won't you have a slice? It's circular, so there's enough to go around. - Dora J. Arod
We absolutely adore this funny food quote, and not just because pizza is one of the most perfect foods in the world. Arod's quote is a humorous way of saying that when a heart is open, there's enough love for all.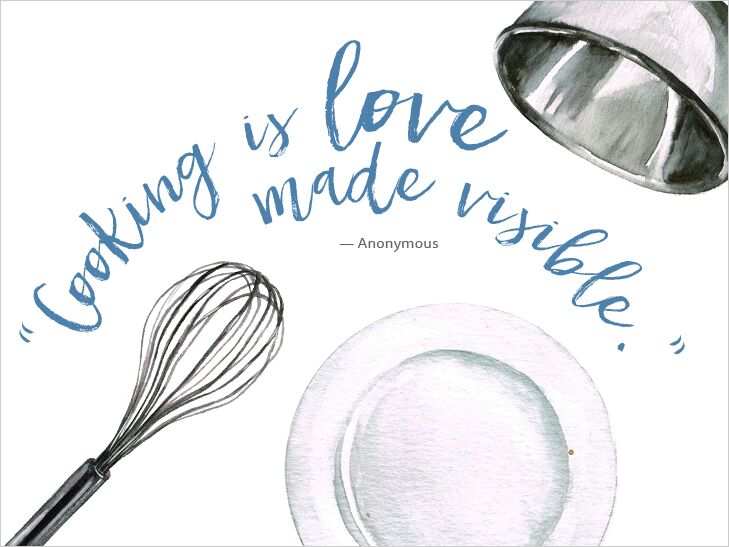 4. Cooking is love made visible. - Anonymous
Even though we don't know who first shared this food lover quote, the words are still apropos. To cook is to nourish. It is to give pleasure and renewal. Kind of like love.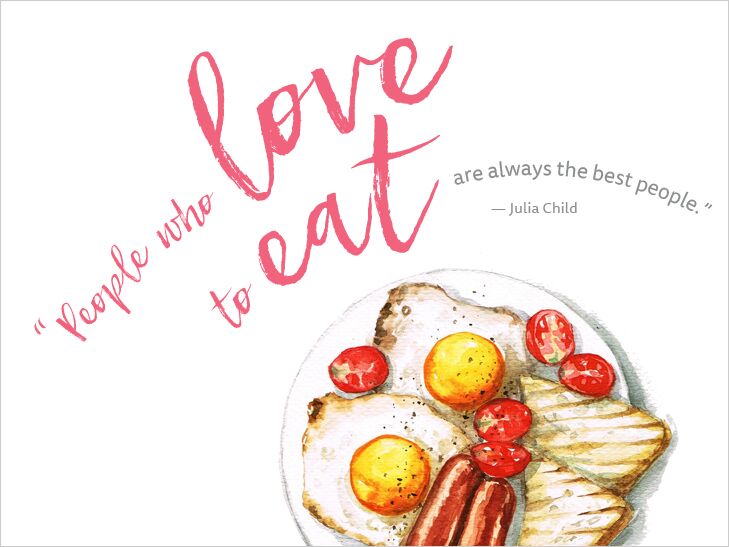 5. People who love to eat are always the best people. - Julia Child
Julia Child would know. The inspiring television chef brought joy and love to everyone who watched her show. Those who love to eat and also those who love life and are open to joy and pleasure. That's why it's so important to choose the right caterer for your wedding.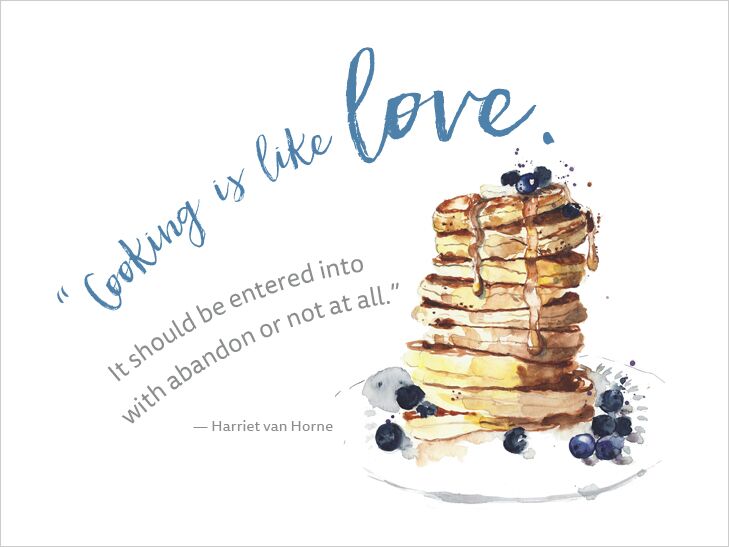 6. Cooking is like love. It should be entered into with abandon or not at all. - Harriet van Horne
You tell 'em, Harriet. Love is big and bold and so are the best dishes. We also agree that the best love is love given with an open, welcoming heart, with nothing held back.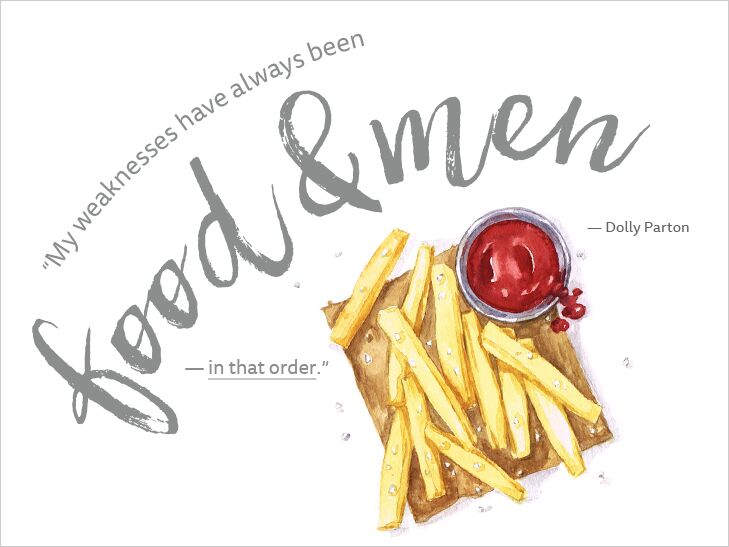 7. My weaknesses have always been food and men -- in that order. - Dolly Parton
We always get a chuckle from this funny love quote from the Queen of Nashville. We won't hold it against Dolly that she lists food above men. We've all had those "hangry" experiences where the only thing that will complete us is a burger and fries or perhaps a chocolate donut.
Still, after our bellies are full, we do prefer everlasting love. We hope you've enjoyed these delicious quotes about food and love. If you need help writing your wedding vows or choosing a wedding reading, we can help.