15 Wedding Color Combos You've Never Seen
Try one of these fresh wedding color combinations for a style that's anything but bland.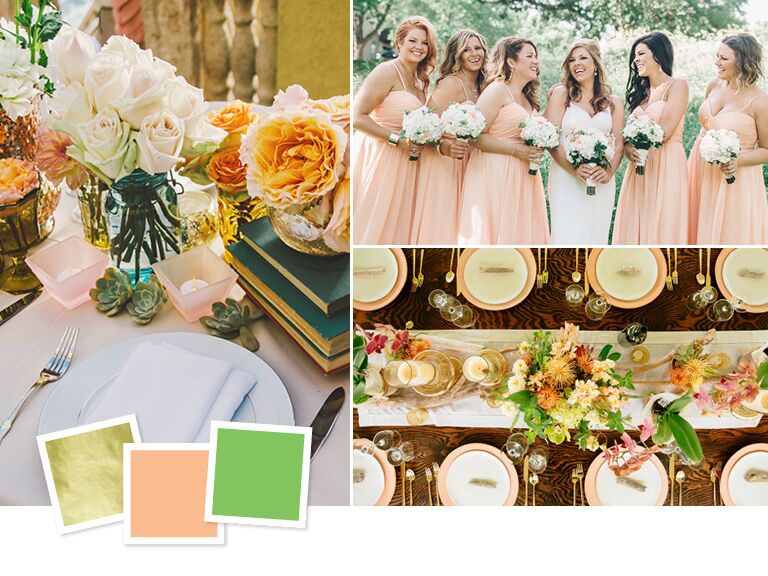 Looking to make your wedding stand out? Start with your color palette. Draw inspiration from set-in-stone factors like the venue and season, then think about the mood you're trying to set. Do you want playful and fun (bright and vibrant)? Or lavish and intimate (moody jewel tones and luxe textures)? Keep in mind that your color combo will inform other design elements down the road, like bridesmaid dresses and flowers. Get inspired by our favorite unexpected wedding color combinations below!
Aqua + Cherry Red + Khaki

Tangerine + Orange + Yellow

Yellow + Gray + Silver

Black + Pale Green + White

Navy + Yellow + Blue

Cinnamon + Yellow + Beige

Chartreuse + Powder Blue + Cornflower Blue

Emerald + Cream + Gold

Gold + Peach + Green

Magenta + Poppy + Yellow

Navy + Eggplant + Gold

Merlot + Peach + Sage

Poppy + Celadon + White

Purple + Burgundy + Orange

Sage + Gold + Ivory