What's the Difference Between Mrs., Ms. and Miss?
Here's how to use the three prefixes.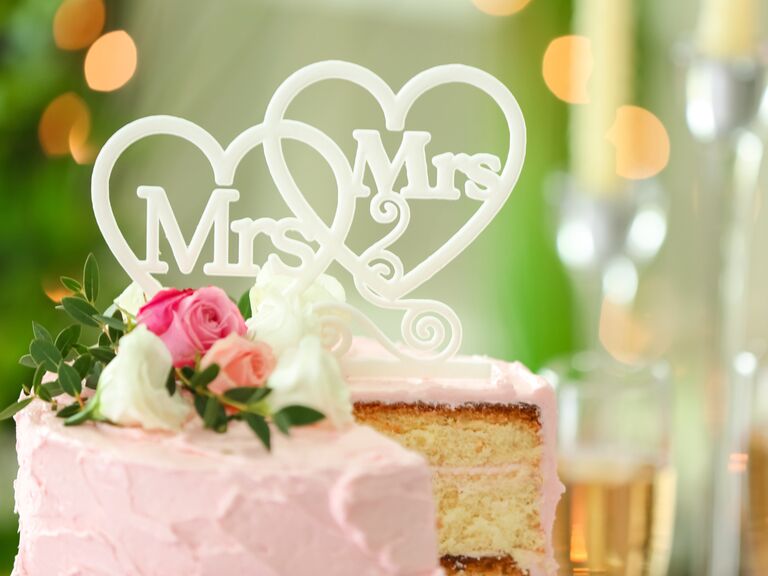 Africa Studio/Shutterstock.com
We have included third party products to help you navigate and enjoy life's biggest moments. Purchases made through links on this page may earn us a commission.
Now that you're getting married, it's officially time to learn the difference between the prefixes Mrs., Ms. and Miss. Why? Because you're addressing wedding invitations—not to mention the fact that yours may be changing. To clear all confusion, we're explaining exactly when and how to use each title. Consider this the official guide to Ms. vs. Mrs. vs. Miss.
What's the difference between Mrs., Ms. and Miss?
Historically, "Miss" has been the formal title for an unmarried woman. "Mrs.," on the other hand, refers to a married woman. "Ms." is a little trickier: It's used by and for both unmarried and married women.
Will I be Ms. or Mrs. after I get married?
Ms. vs. Mrs.—which should you choose? In short, it depends. Typically, brides who change their name postwedding go by "Mrs." after marriage, since it usually indicates that they're sharing a surname with their spouse (as in "Mr. and Mrs. Smith"). If you're keeping your maiden name, you can go by "Ms." instead, or stick with "Mrs." as in "Mr. Smith and Mrs. Brown."  You can also go by "Ms." if you'd rather your title of respect not be associated with your marital status at all.
Changing your last name? Make the process way easier by signing up for a name-change service. HitchSwitch autofills most of the paperwork, which—trust us—is worth the saved time.
Miss, Mrs. or Ms.: Which should I write on wedding invitations?
If a guest is a child, feel free to use "Miss." If she's an unmarried adult, go with "Miss" or "Ms." (Note that "Ms." is often preferred for older [thirty and up] women). If she's married and you know her chosen title, write that. If you're unsure, "Ms." is a safe and appropriate choice. Check out our complete guide to addressing wedding invitations for more specific scenarios.
Ready to buy your invitations or save-the-dates? We love Minted for affordable stationery, Shutterfly for photo paper goods and Etsy for handmade items. Or, work with a local vendor for extra-bespoke cards.