Miss, Ms., Mrs.—What's the Difference?
by Elizabeth Wieck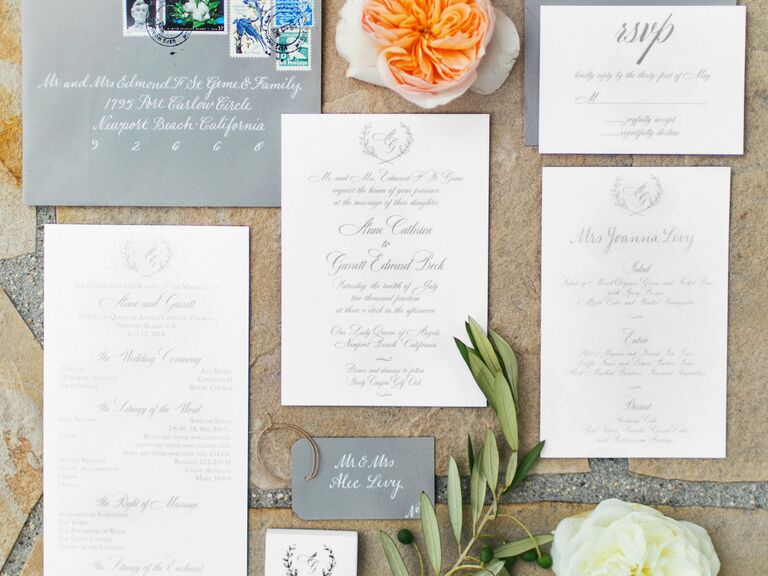 Troy Grover Photographers
Q:
What's the difference between Miss, Ms. and Mrs.?
A:
With everything from clothing to china becoming more casual, determining the right formal prefix to use for your female guests–particularly for addressing wedding invitations–can be tricky.
'Miss' should be used when referring to an unmarried woman, while "Mrs." is the proper title for a married woman. Many are often confused about the correct usage of "Ms.", which does not depend on marital status at all and can be used as a title for both unmarried and married women. If you know for sure who is and isn't married on your guest list, be sure to address the invitations as such. But, if there's someone on your guest list whose marital status you're not sure of, addressing them as a "Ms." is a safe and appropriate choice. It's also often preferred for older (thirty and up) women who are not married.
Not sure where to begin with your wedding planning? Take our Style Quiz and we'll pull together a custom wedding vision and vendors to match, just for you.