13 Father-Daughter Wedding Pictures That Perfectly Explain Why We Love Our Dads
Because seeing them get emotional is basically why you're having your wedding. (We're kidding.)
by Rachel Torgerson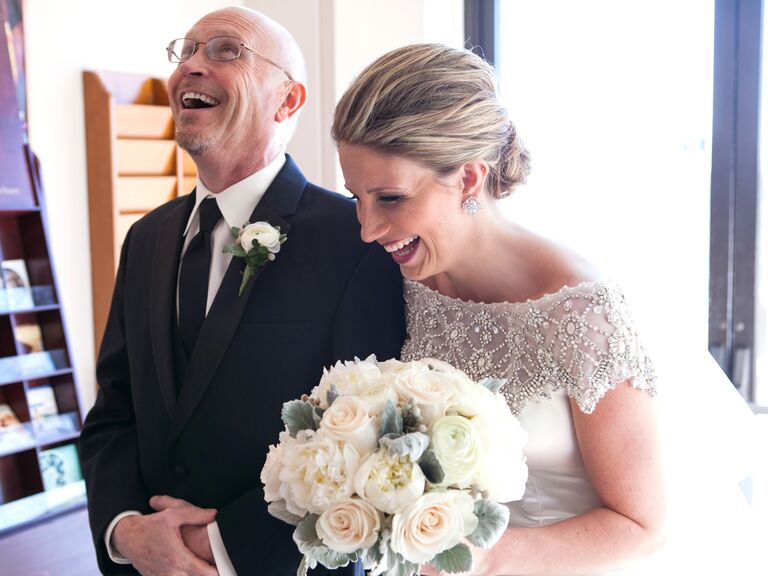 You've probably noticed that you're getting a little sentimental about your dad now that you're engaged. Trust us, that's normal, and he's probably feeling all the same feelings. Around here, we think weddings are a pretty good excuse to shed some happy tears. So, just in time for Father's Day, here are our absolute favorite Father-focused wedding pictures, simply because we love our dads too.
This dad, who is absolutely beaming at his daughter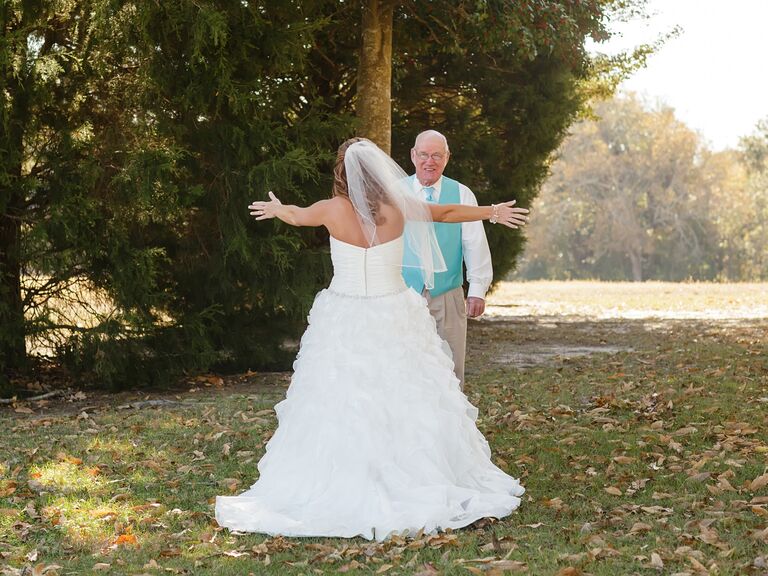 This is definitely the face you'd want to be looking back at you when your dad sees your dress for the first time.
This father, who is just as emotional as his daughter's bridesmaids to see the bride in her dress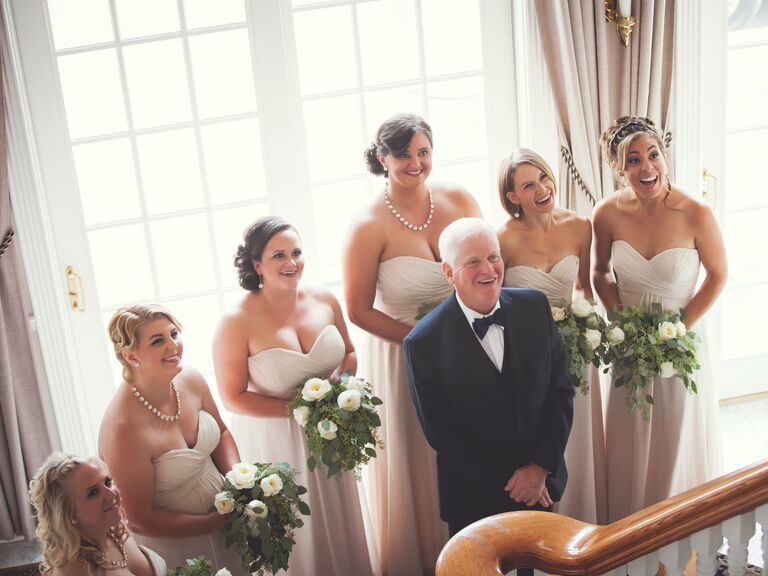 Is this not one of the cutest photo ops ever? Seeing everyone's reaction to your wedding look captured in a picture like this is priceless.
This pop, who's peeking around the corner before the walk down the aisle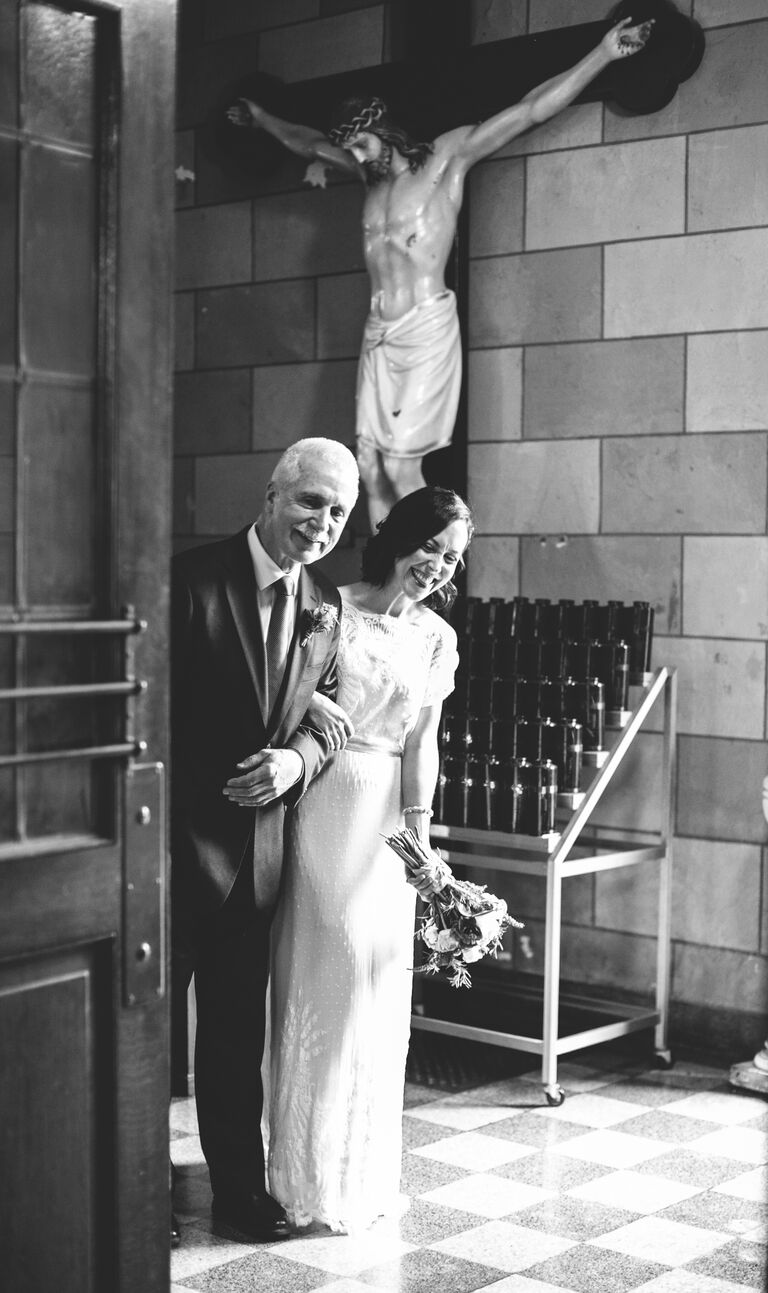 No harm in just peeking to see what the room looks like, right?
This dad, who knows just how to make his daughter smile and forget her nerves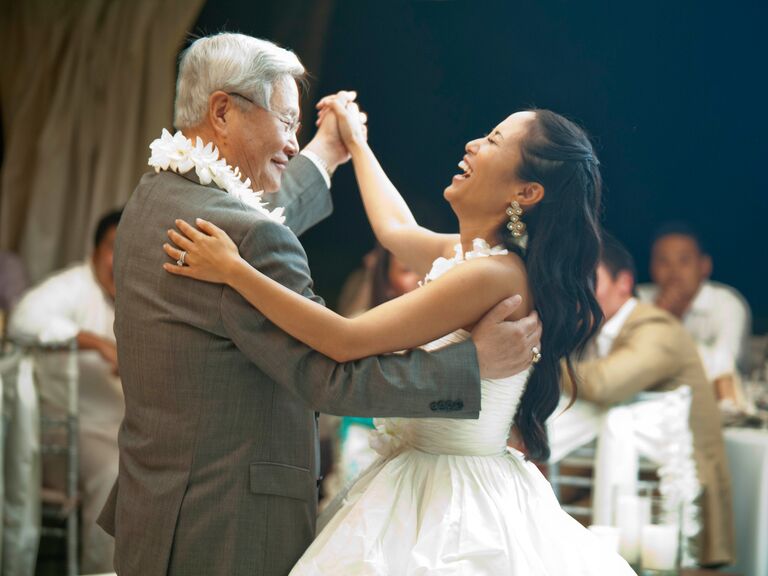 Probably the best thing about your dad is that he knows how to cut the tension and make you laugh, every time.
This dad, who knows how to get down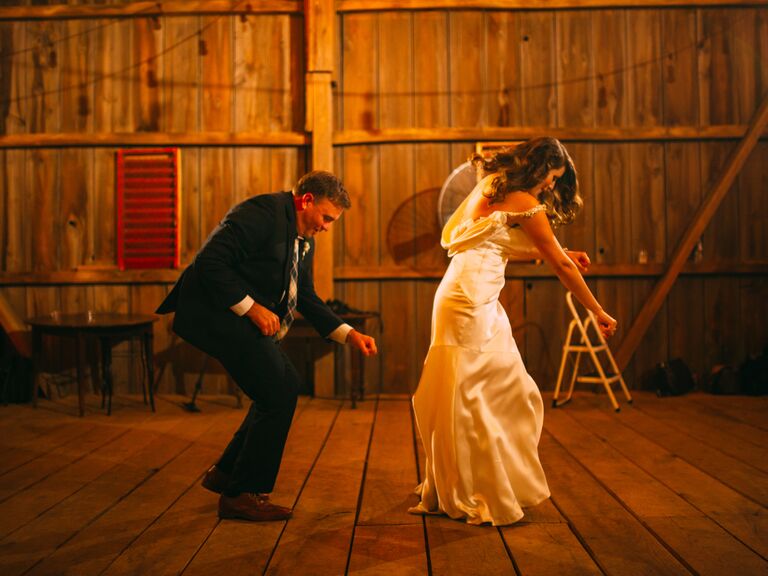 Rebekah J. Murray Photography
Is it just us, or is that the "Single Ladies" dance? Get down, pops!
This father, who is playing it cool during the walk down the aisle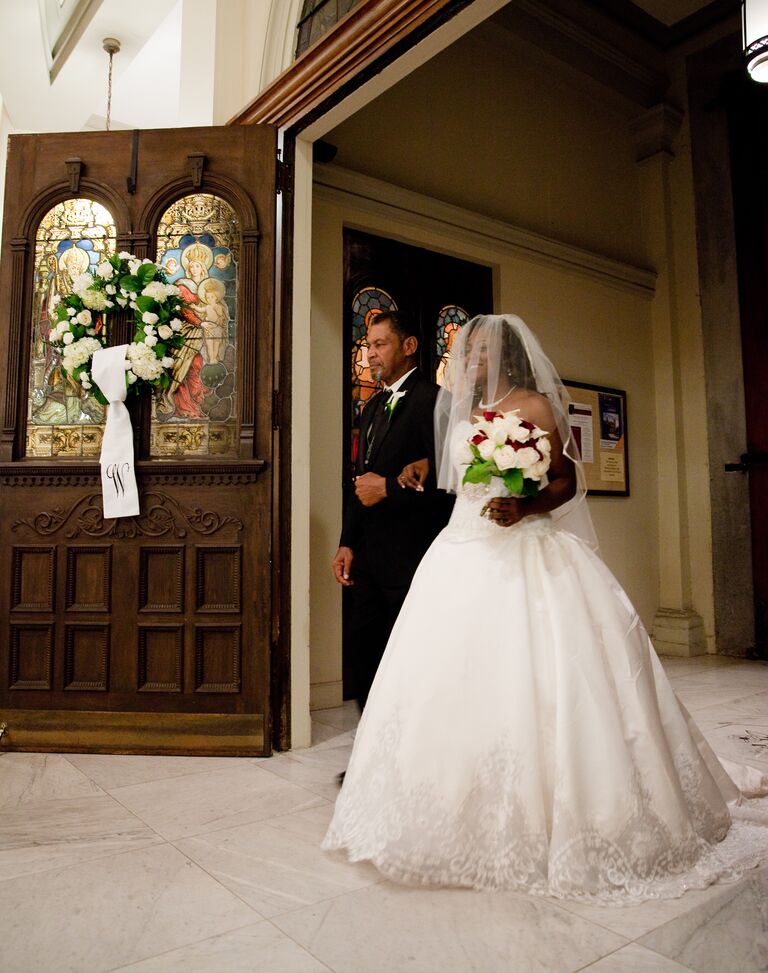 Even though he might be calm on the outside, this father might just be trying to keep it together for the walk down the aisle.
This pop, who know's that sometimes the littlest actions can be comforting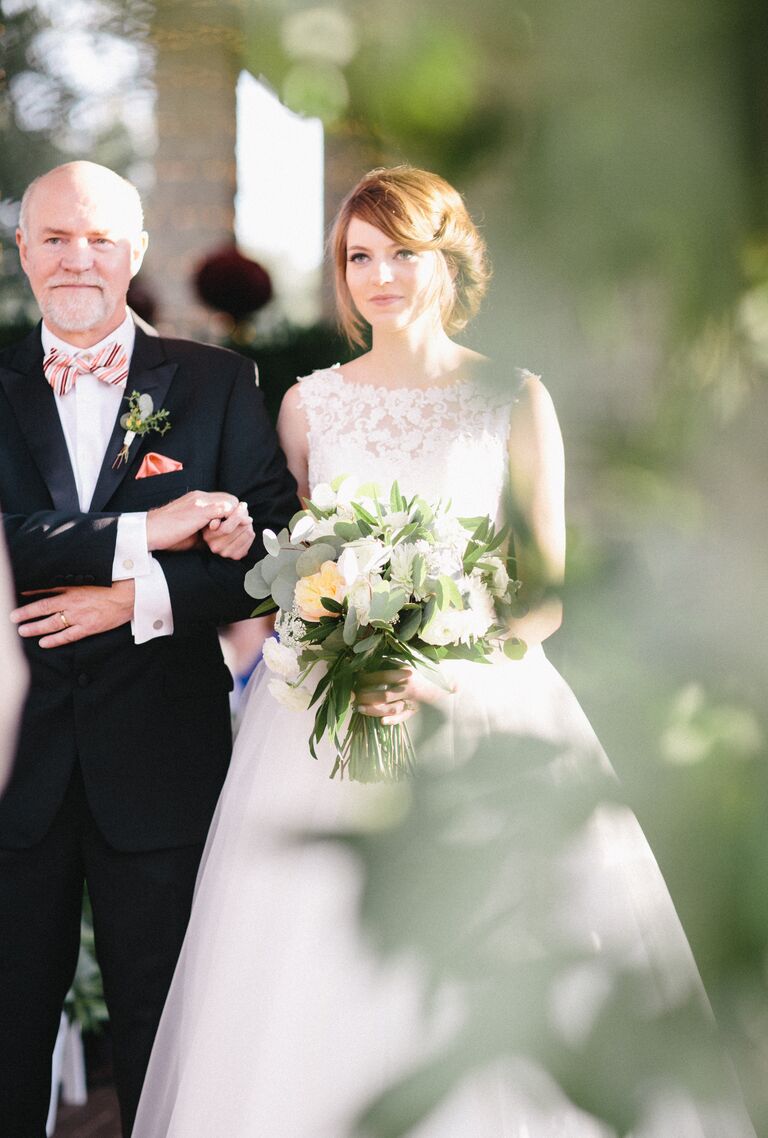 A comforting touch of the hand as you walk down the aisle might be all you need to calm your nerves...or totally fall apart.
This dad, who can't even handle how beautiful his daughter looks on her wedding day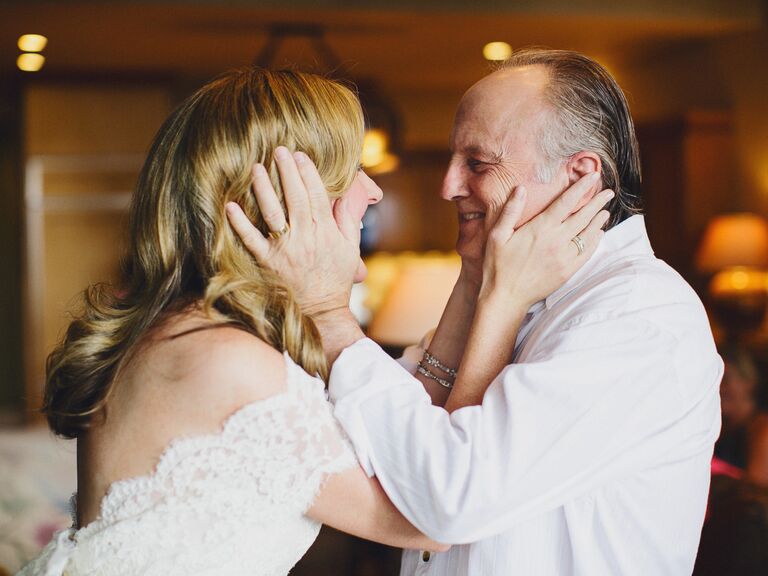 "Let me get a closer look at you!"
This father, who might just have something in his eyes…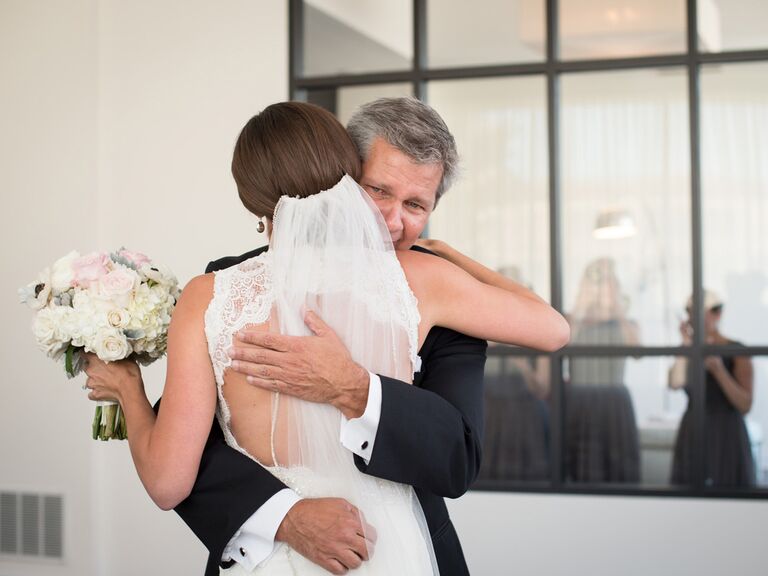 We absolutely love to see the softer side of dads and this picture is the ultimate emotional father moment.
This dad, who can't resist telling his daughter that old joke that always gets a smile out of her — even before the walk down the aisle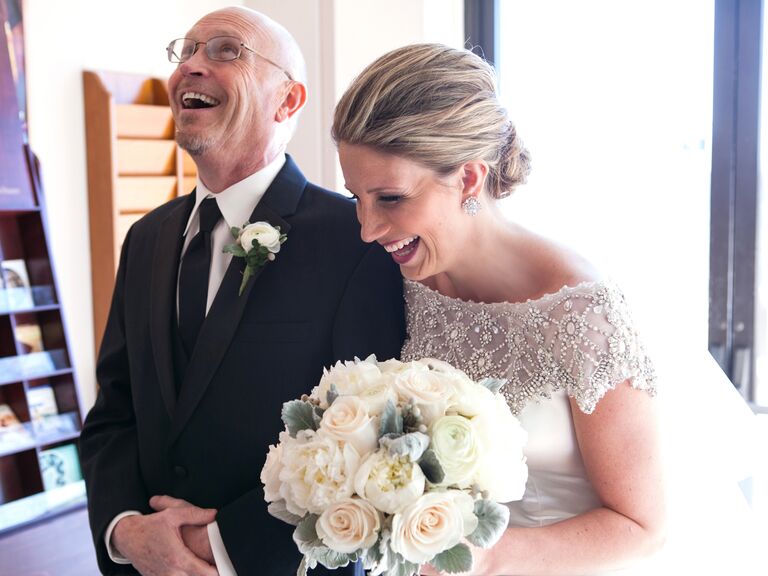 We love the fact that these two couldn't resist having a bit of fun before the ceremony.
This father and daughter, who are sharing a special moment together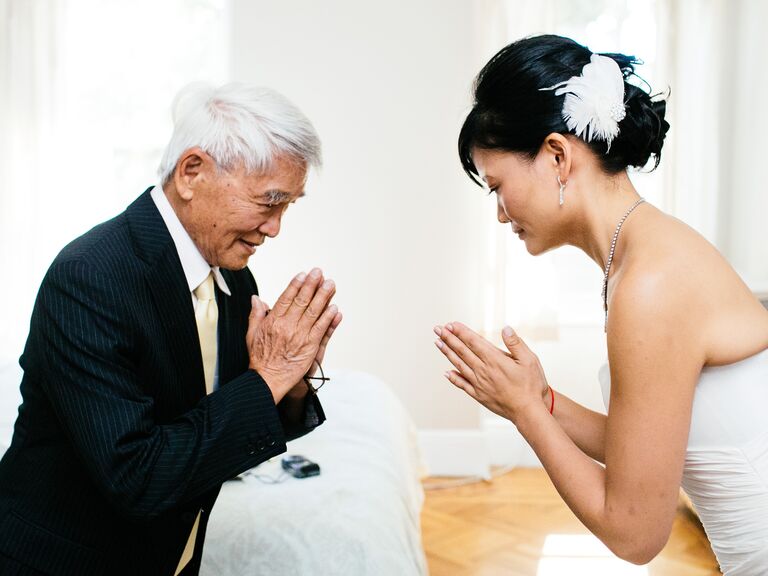 Tanveer Badal Photography
This father and daughter shared a sweet moment on the wedding day, and it was all captured on camera. The candid moments with your loved ones are always the best photos later on.
This dad, who loves to see his daughter smile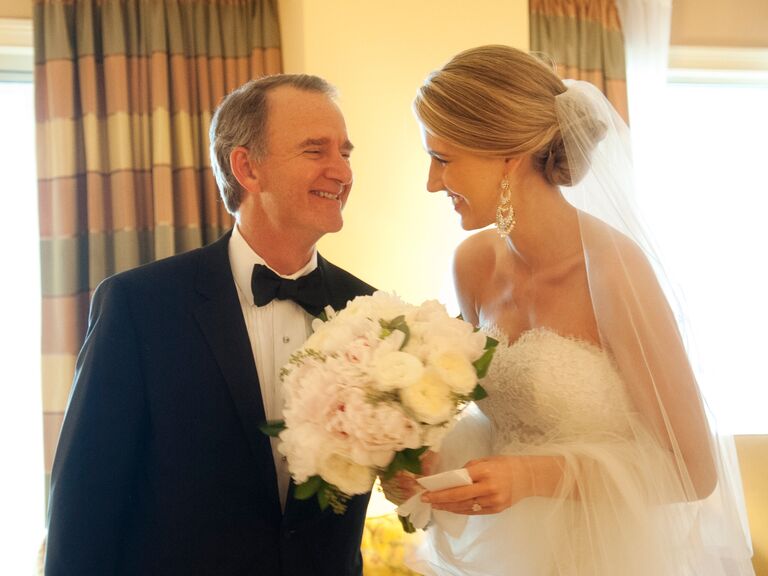 "Make sure you smile out there!"
This pop, who is excited for the start of his daughter's new life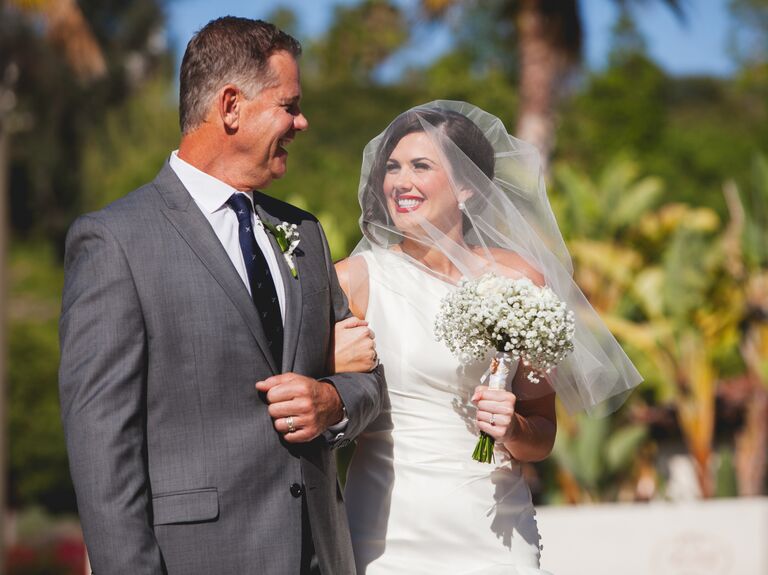 These two are absolutely beaming at each other, they're so excited for the wedding day. We love it!