The 25 Best Fiancé Stocking Stuffer Ideas of 2023
Treat your fiancé to one of these sweet stocking stuffers this holiday season.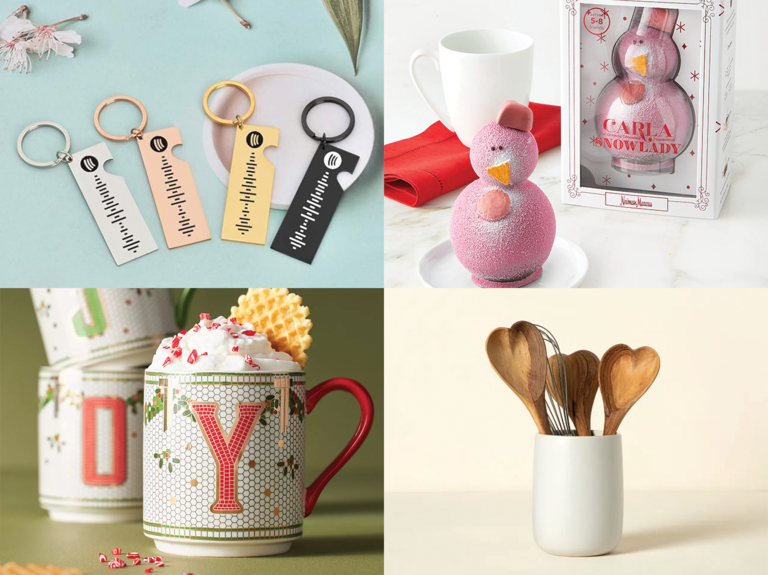 Photos clockwise: Amazon, Neiman Marcus, Uncommon Goods, Anthropologie

We have included third party products to help you navigate and enjoy life's biggest moments. Purchases made through links on this page may earn us a commission.
While opening big presents on Christmas and during other winter holidays is often thought to be the main act, don't underestimate the appeal of digging through an overstuffed holiday stocking, especially if it's filled with goodies from a newly minted fiancé. We've got some great fiancé stocking stuffer ideas that are a playful and nostalgic way to treat your other half to a few more extra-special somethings during the holidays. So once you've secured the perfect holiday gifts for your fiancé (a snazzy jewelry gift, perhaps?), it's time to shop for little presents that make a big impact.
The best part about gifting your fiancé a stocking is that it allows you to be a bit more playful with its contents—a few pieces of their favorite candy are always a good go-to, but you can also stuff it with humorous gag gifts, everyday essentials (socks, underwear etc.) and any little treats like a new lipstick or card game that reminded you of your holiday honey. Read ahead to check out the best stocking stuffers for your fiancé for any holiday celebration and any budget.
1. Intimacy-Enhancing Card Game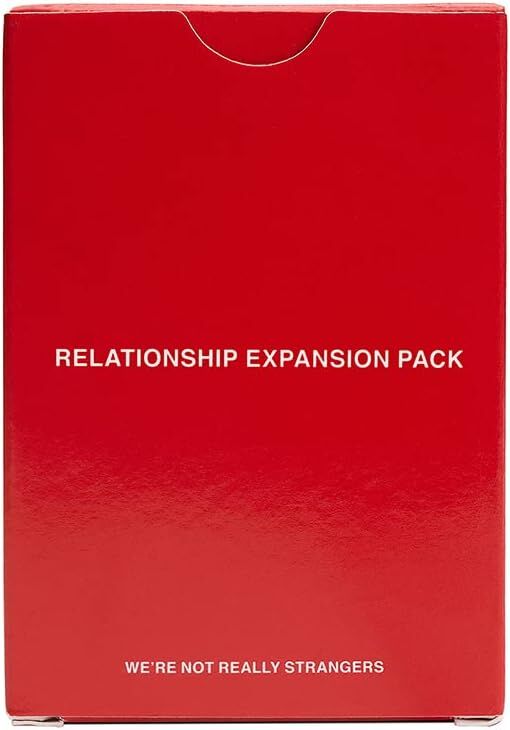 Sometimes, the best gifts (stocking stuffers or otherwise) are experiences the two of you can enjoy together—but that doesn't mean it has to involve a ticket, travel or a reservation. This card deck is designed to facilitate meaningful conversations with romantic partners, allowing you to play at home after dinner or on the next date night out. Plus, the compact card deck fits into most stockings without taking up all of the real estate.
2. Custom Face Socks Bearing Your Portrait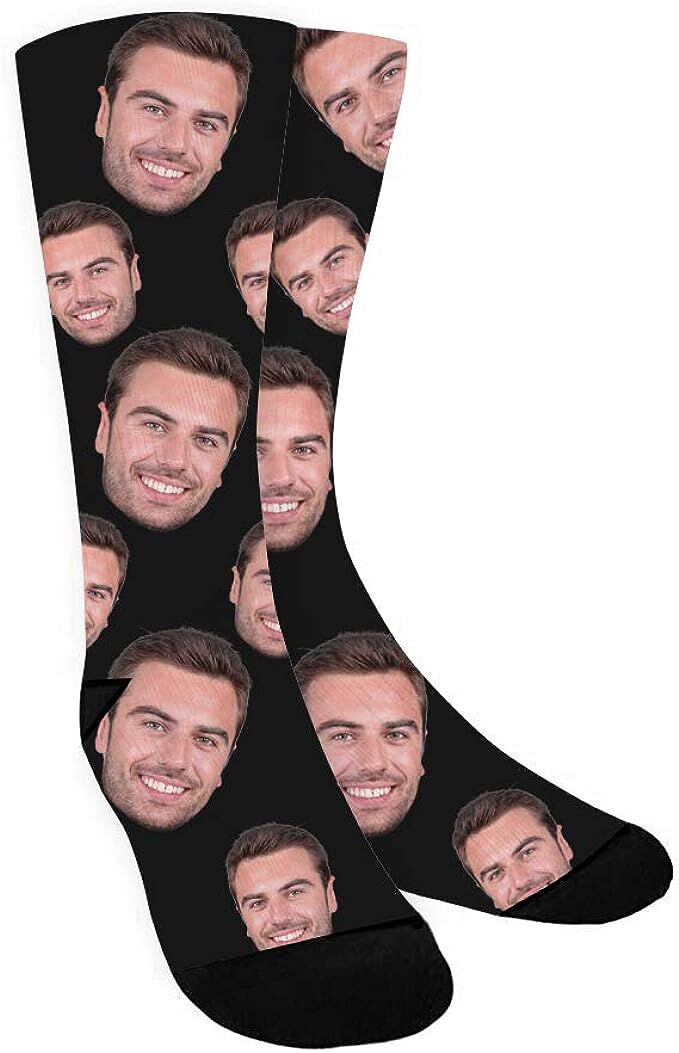 If you'd like to infuse your fiancé's stocking situation with some humor, look no further than these customizable face socks. If you're feeling silly, feel free to put your own face on them or go the safe route and opt for your pet's portrait. As long as they have a sense of humor, they'll love pulling out this playful stocking stuffer. Maybe you can get a pair for yourself with their face on it, too, so you can have a matching couples gift.
3. Hand-Carved Heart Serving Spoon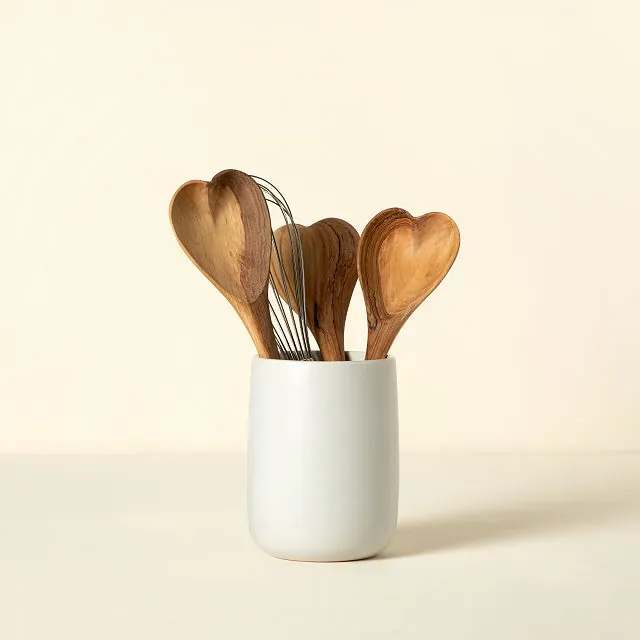 If your fiancé loves to cook (or is trying to love it), consider adding this sweet serving spoon to their stocking lineup. Made from African wild olive, this handcrafted spoon is so cute that it doubles as kitchen decor. This sweet serving spoon is sure to make their heart flutter.
4. Sweet Statement Candle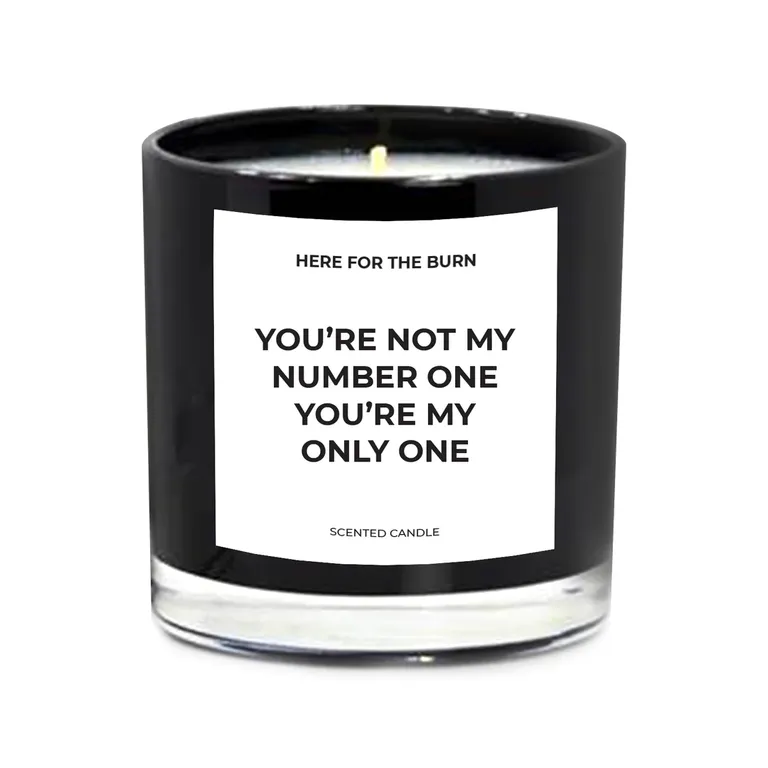 Sneak a little extra romance into your S.O.'s holiday stocking with this cheeky scented candle. You can choose between five scents and the glass jar is reusable—we love to reuse these as drinking glasses after the candle has burned through. It's a sweet, but useful gift that they'll be able to enjoy for years to come.
5. Silky Sleep Mask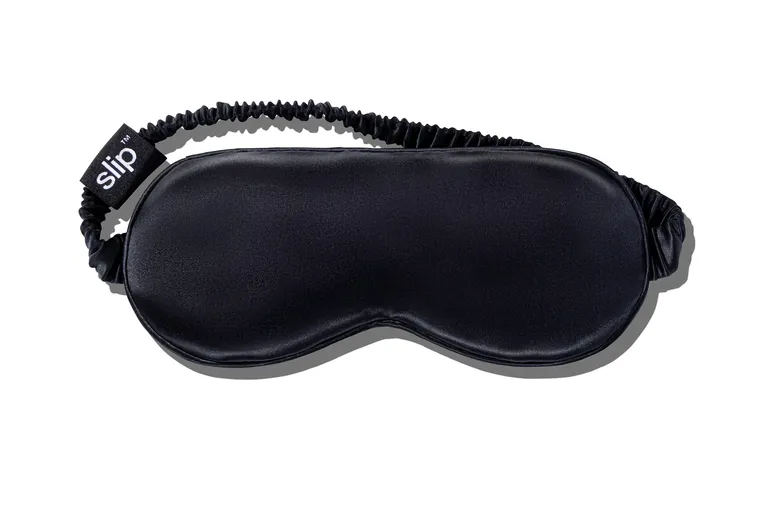 Who doesn't love a good night's rest? Gift your fiancé a silky sleep mask that'll elevate their next snooze fest or midday nap. Slip's eye mask is made from luxe long-fiber mulberry silk and is available in a slew of colorways. It's the ultimate beauty sleep accessory.
6. Festive Bottle Opener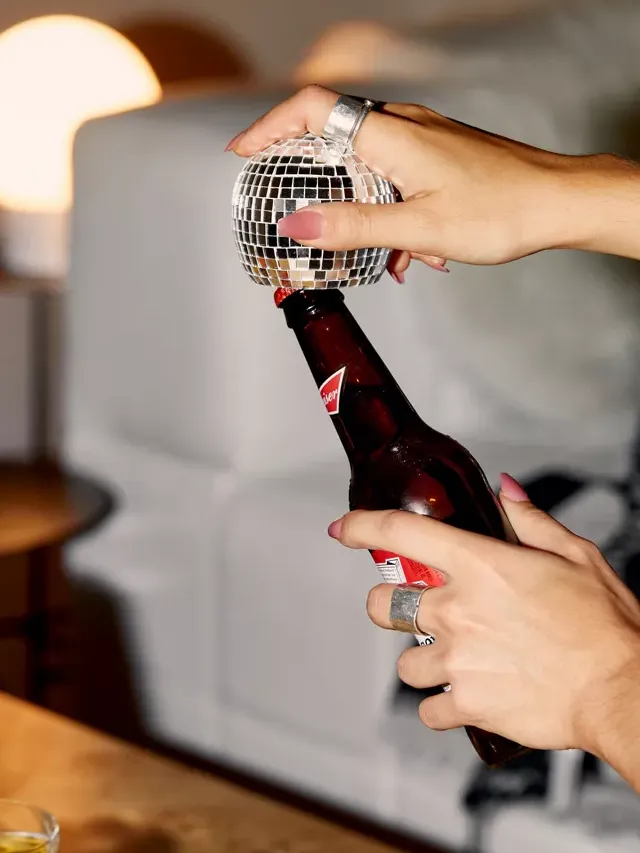 Your partner likely already owns a standard bottle opener, but a disco ball bottle opener? We doubt it. Plus, it doubles as a celebratory accessory for New Years Eve, too.
7. Spicy Chili Oil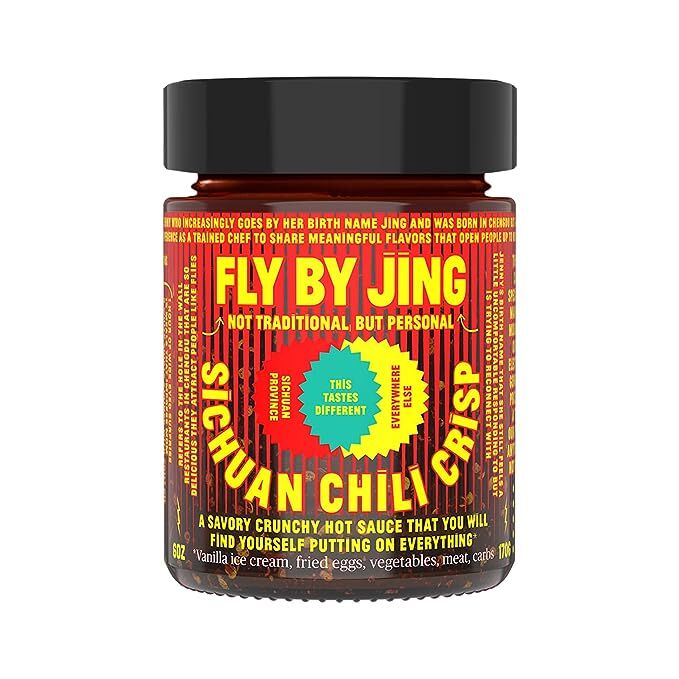 If your partner is a bona fide spice fiend, add an elevated alternative to traditional hot sauces to their stocking. Fly by Jing's cult-favorite Sichuan chili oil went viral in recent years for a reason: It makes literally anything—from pizza to vanilla ice cream—taste infinitely better. It's also available in a few different spice levels and flavor spin-offs.
8. Reading Light for Night Owls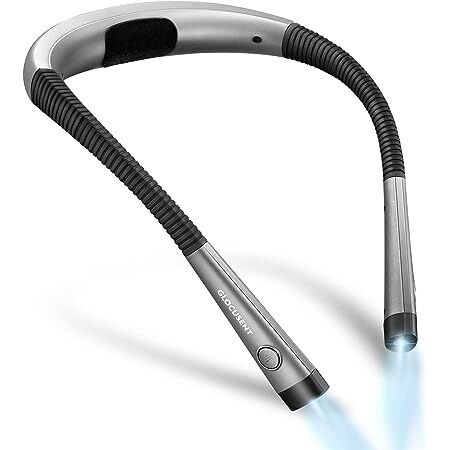 If your partner likes to read in bed before hitting the hay—especially if you have an earlier bedtime than your S.O.—this wearable reading light will be just as much a gift to you as it is to them. It's one of those gifts that your sweetheart would likely not buy for themself, but will end up being essential.
9. Fancy Meat Thermometer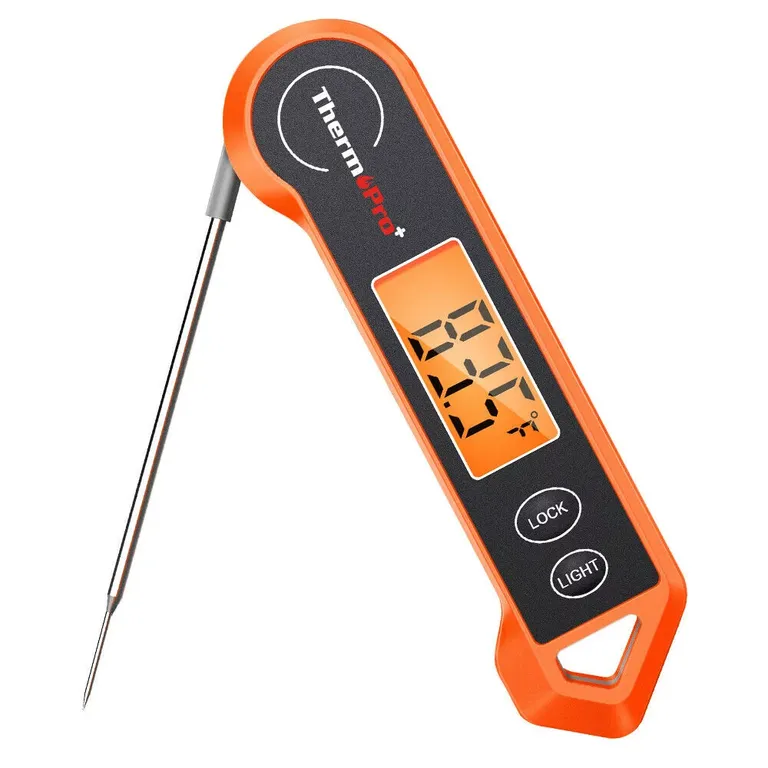 If your spouse-to-be is a grilling aficionado, this digital meat thermometer will instantly elevate their current lineup. It's engineered with a waterproof build, backlit display and it's also suitable for ambidextrous and left-handed users. If they already own a traditional meat thermometer, you can also consider a smart, WiFi-enabled meat thermometer, which connects with their smartphone, offers recipes and grilling tips and has other premium features.
10. Dog-Themed Tarot Deck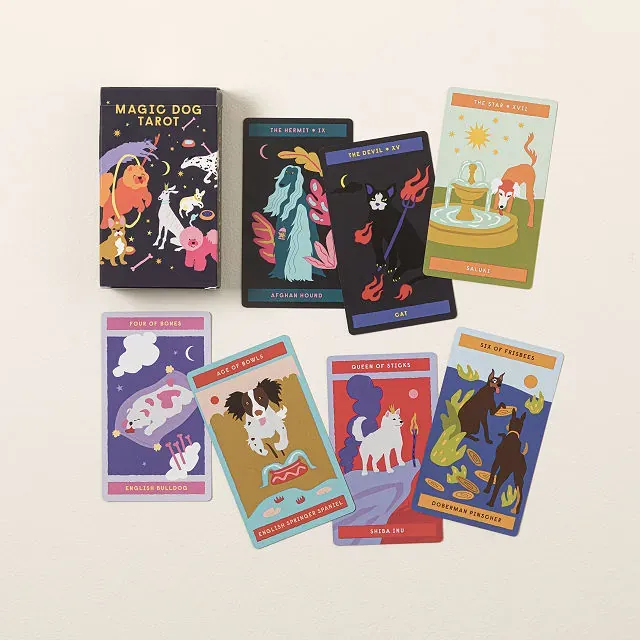 Whether your holiday hunny is obsessed with all things celestial or is just obsessed with their pup, this playful tarot deck is a fun stocking stuffer for anyone who appreciates four-legged friends. After all, they may be skeptical about taking advice and insights from a human, but who wouldn't want advice from divine doggos? Dabbling in the occult has never looked so cute.
11. Personalized Chocolate Hazelnut Spread
For the sweet-toothed fiancé, you can't go wrong with these customizable jars of chocolate hazelnut spread. You can add a sweet phrase or just their name on the jar label (designed to look like Nutella's) and tie on a festive ribbon for a nominal additional fee. They'll have zero shame eating it right from the jar!
12. Hangover-Reducing Wine Wands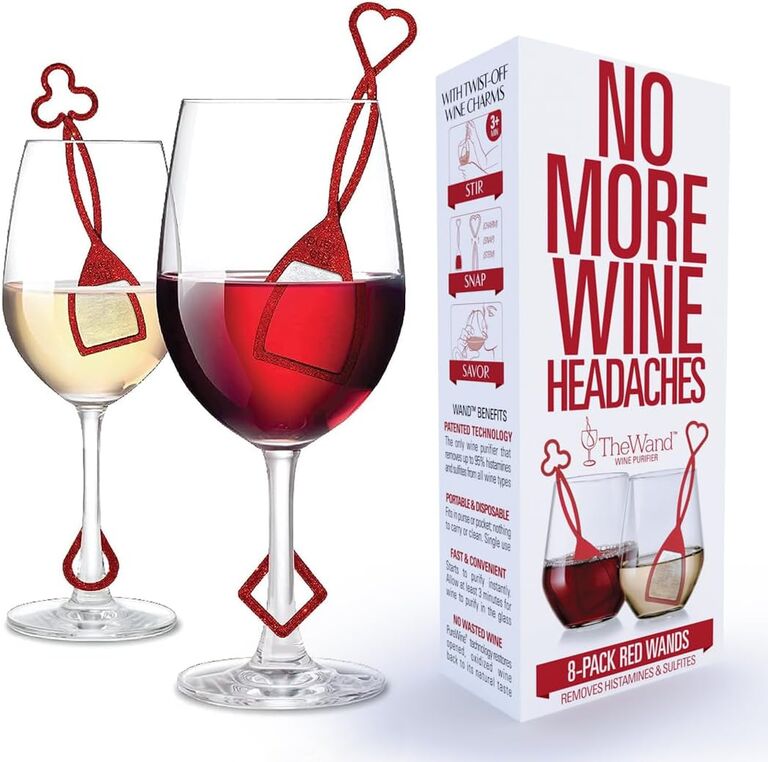 Does your future spouse enjoy a good glass of wine, but despise the morning-after hangover symptoms? These wine wands are designed to help filter allergy-inducing preservatives without altering the flavor or aroma of the wine. These handy filters will allow them to enjoy a glass or two during the stressful holiday season without suffering through the side effects.
13. Romantic Coupon Book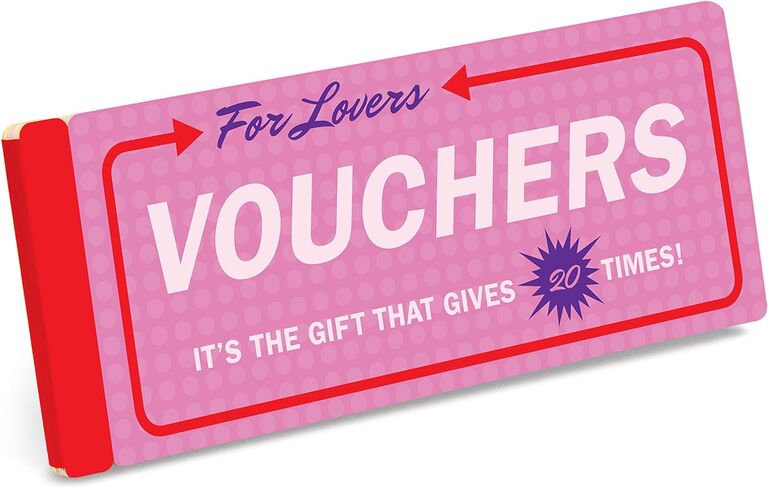 This playful book of vouchers for lovers is a fun addition for your fiancé's stocking. Redeemable vouchers in the deck include things like breakfast in bed, one cuddle session and even an uninterrupted alone time session. Plus, each voucher includes critical fields like the date redeemed and and terms of the agreement. Talk about romantic gifts.
14. Chic Luggage Tag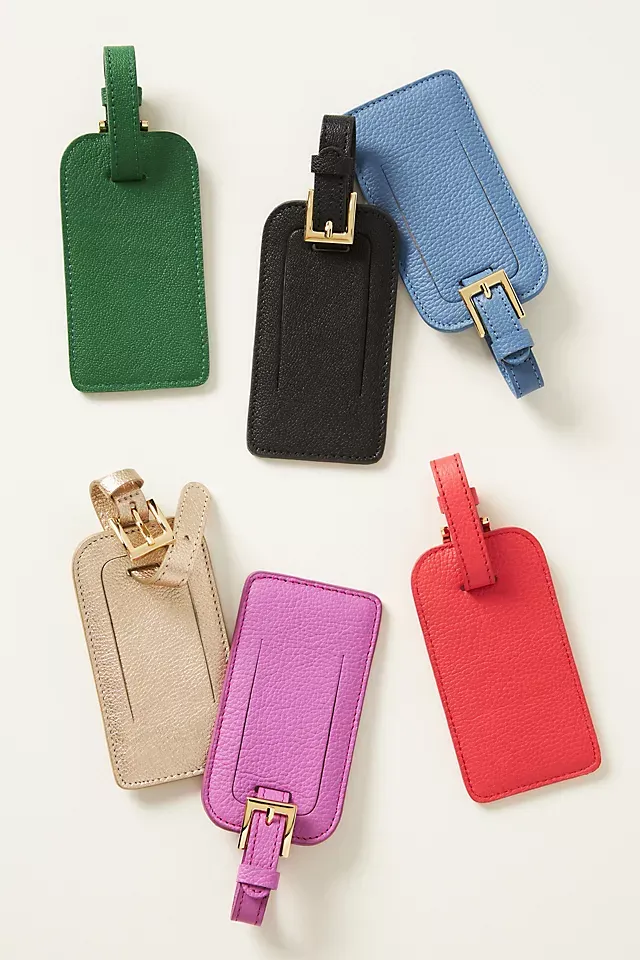 Whether the two of you are planning a honeymoon vacation postwedding or your love is just a frequent flier, give them a stylish luggage tag that'll remind them of you each time they have to depart. This premium full-grain leather tag comes in four versatile colorways to add a dash of personality to their favorite suitcase. And make it easy to identify on the luggage carousel.
15. Luxury Hot Cocoa Bomb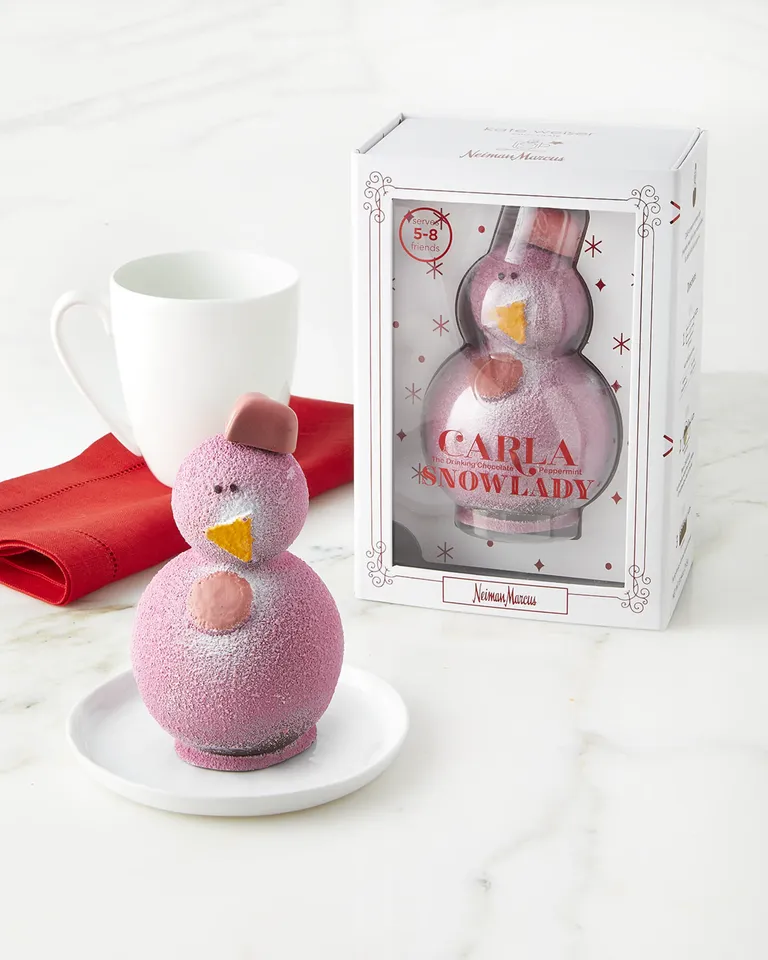 Hot cocoa bombs went viral a couple years back during the holiday season—and we think they make the perfect holiday stocking stuffer. This luxe snowman peppermint hot cocoa bomb is equal parts adorable and delicious—so don't be surprised if they're hesitant to let it melt. It's a delicious edible sweet treat that will delight any chocolate lover.
16. Chic Holiday Mug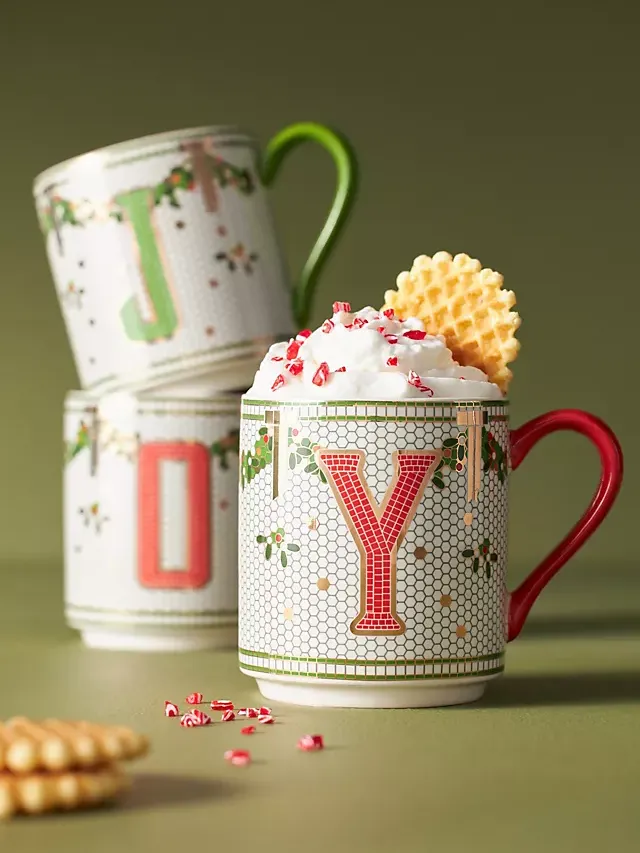 A riff on the brand's coveted Parisian bistro tile mug, this holiday drinkware is equal parts festive and elegant. Each comes adorned with your fiancé's first initial. Talk about a cup of holiday cheer.
17. Custom Photo Keychain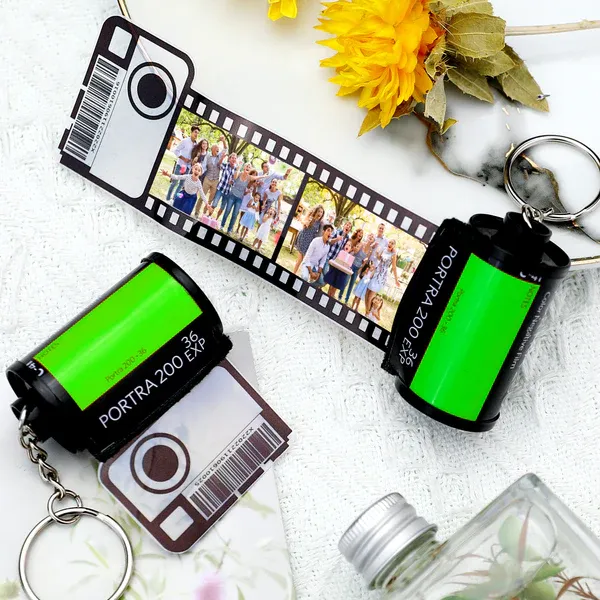 This small hollowed photo roll with a keychain attached is hiding a special secret your fiancé is sure to love: If you pull the tab, a flexible strip of photos chosen and uploaded by you comes out. It lets your fiancé keep significant photos of the two of you, pets, family, friends or anything else meaningful they might want to carry with them everywhere they go. Offering options for the color of the roll, the number of photos on the strip and even colors and shapes (including hearts, of course) for the keychain component, virtually everything about this gift is customizable, so you know they'll love and appreciate the thought reflected in your choice of photos.
18. Custom Spotify Code Keychain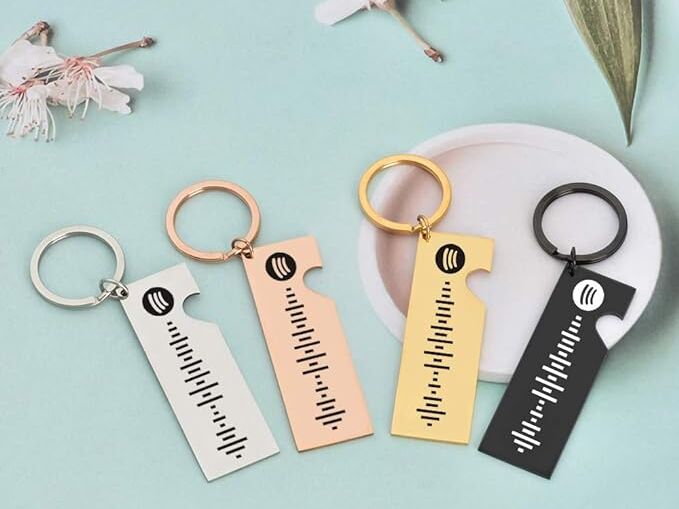 If you and your fiancé have a special song together or even if they just have a definite favorite tune, consider filling their stocking with one of these customizable Spotify code keychains. Offering a single one or a matching pair that have a notch forming a heart, these understated keychains are a novel idea to keep their special song close to them, in every way. So cute!
19. Scratch-Off Date Night Game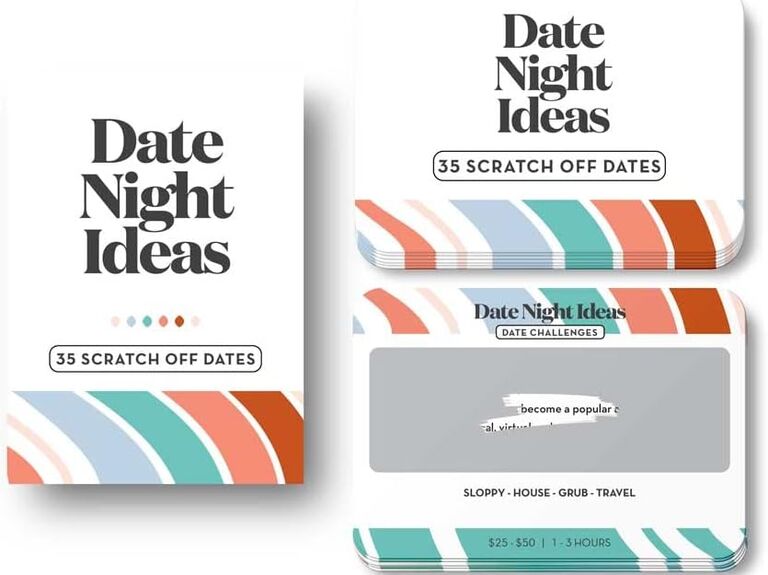 This fun little gift will ensure that even though you may have been together for a while, you'll never have to go through the dreaded "What do you want to do?" routine. This stocking stuffer gives couples a fun and easy way to come up with great ideas for date nights—especially for those times when inspiration is lacking. Almost all of these date suggestions are easy, affordable, stress-free and accessible.
20. Celestial Star Map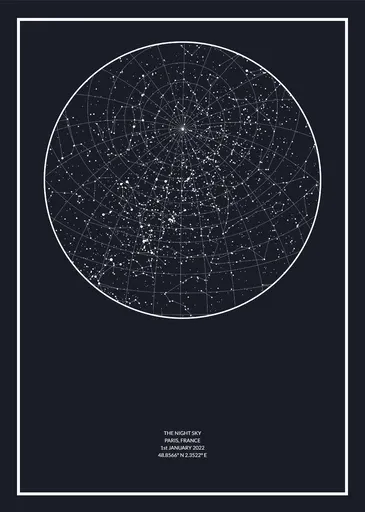 The Night Sky offers a custom star map that shows the position of the stars on a specific day, like the day you and your fiancé met (though, you could also use the day you got engaged). Whether they're into astrology or astronomy or just appreciate a sentimental reminder of the wonderful day you two shared a life-changing moment, this gift is sure to make them smile. You two were written in the stars, after all.
21. Sexy Dice Set
For those who want to stay warm by more than just the fire, this cheeky mini gift may be just the thing for your partner's stocking. While perhaps not for every couple (and be careful if you plan to open presents and stocking with other people besides the two of you), these dice fit discreetly and perfectly into their stocking and are a fun way to spice up bedroom fun. And ensure your fiancé doesn't get too cold this holiday season.
22. Travel Scratch-Off Poster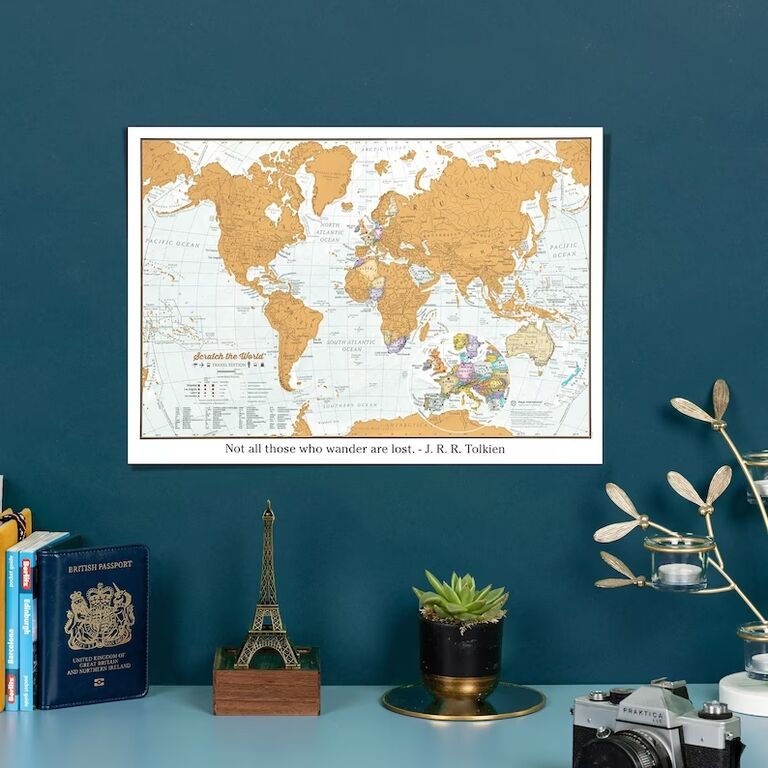 If you and your fiancé love to travel the world together, this scratch-off world map is a must-get stocking stuffer this season. The two of you can mark each country and destination you visited every time you come home. If your relationship finds you globetrotting often and you want a more display-friendly reminder of those travels than just your passports alone, this poster delivers a unique way for you and your partner to have a fun physical reminder of all your collective travels and not just specific trips or locations. Roll this up and tuck it into the top of their stocking.
23. Nostalgic Disposable Camera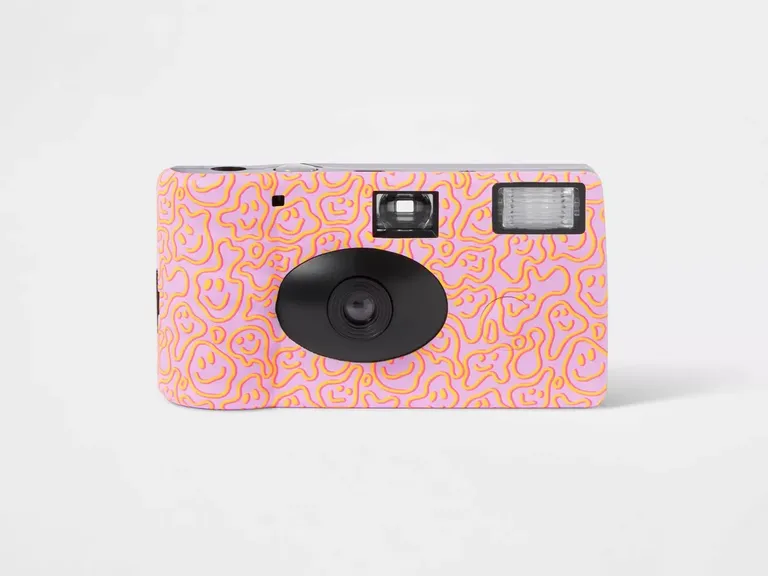 A disposable camera is a perfect candidate to slip into this year's stocking. It gives your fiancé the opportunity to capture memories in the moment, which still feels more special than snapping photos on a smartphone. Have them snap away during your holiday and then get the photos developed together later.
24. Bluetooth Tile Tracker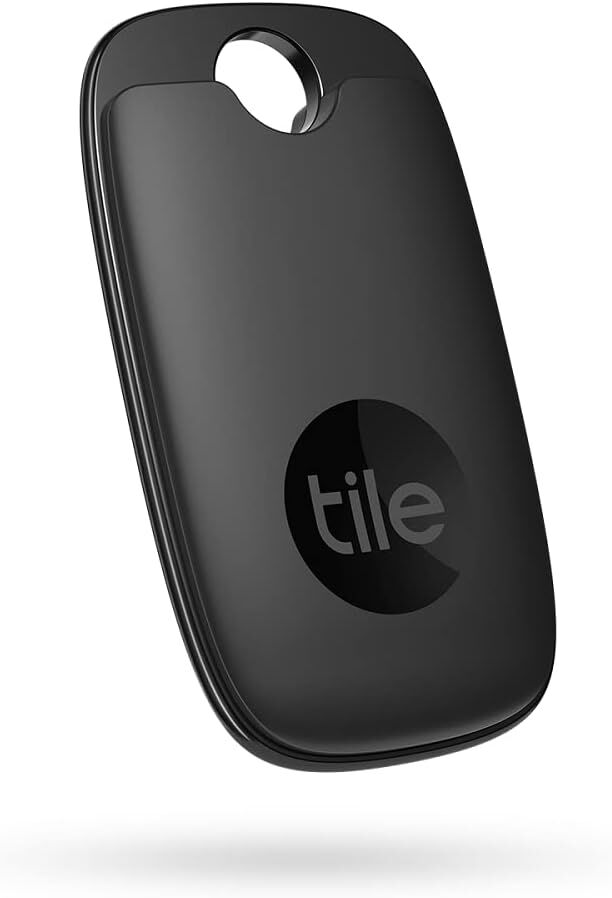 Tile's Bluetooth-powered trackers are a godsend for those of who constantly lose everything. The sleek tracking devices come in a variety of shapes, sizes and features, which allow the user to keep track of critical items like keys, wallets, purses, luggage, laptops and tablets—even the TV remote. The almost credit card-sized device is living proof that some of the best gifts come in small packages. Plus, next time the two of you are late to an event or party because your fiancé can't find their phone, this lifesaving Tile tracker will prove to be a gift both of you can appreciate.
25. Lump of Coal Soap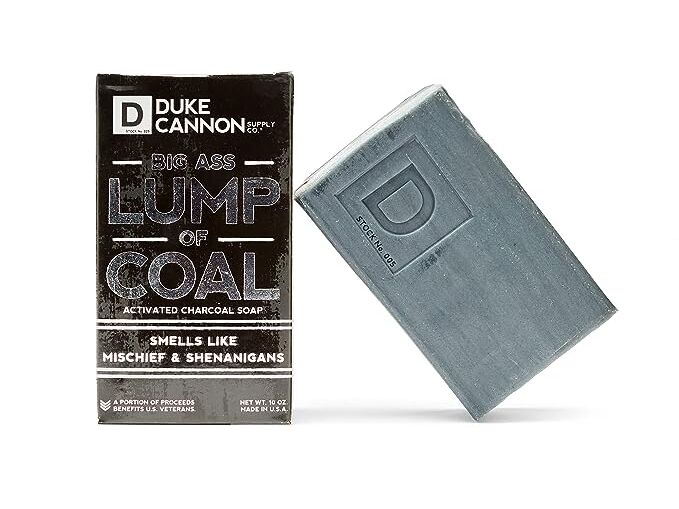 If you're looking for a gag gift to get your partner in crime who didn't make the nice list this year, why not go with a silly twist on the classic gift for the naughty: a lump of coal bar of soap. This tongue-in-cheek gift is way better than actual coal. It smells like bergamot and black pepper, not smoke and sadness.