23 Meaningful Girlfriend Appreciation Gifts, Just Because
Whether it's National Girlfriend Day or just another Tuesday, these gifts will certainly earn you a kiss or two.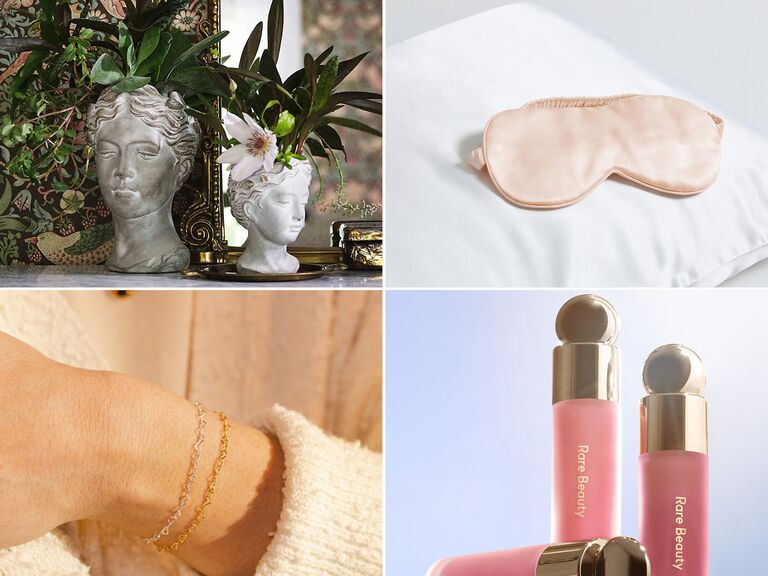 We have included third party products to help you navigate and enjoy life's biggest moments. Purchases made through links on this page may earn us a commission.
August 1st may be National Girlfriend Day, but you don't need an official holiday to surprise your girlfriend with a sweet little gift. Many gift guides out there focus on specific milestones, but sometimes you just want to express your love for your S.O. Thankfully, girlfriend appreciation gifts don't require a reason or high budget, just some thoughtfulness. Especially if you're long distance, a "just because" gift will show your GF you're thinking of her and make her feel special. There are no rules when it comes to giving gifts and, for those whose girlfriend's love language is giving and receiving gifts, finding any excuse to shower your partner with tokens of love will strengthen your bond. If you're not sure where to start, we've got you covered with an array of girlfriend appreciation gifts that'll appeal to a variety of interests, hobbies and budgets.
1. Grecian Bust Pot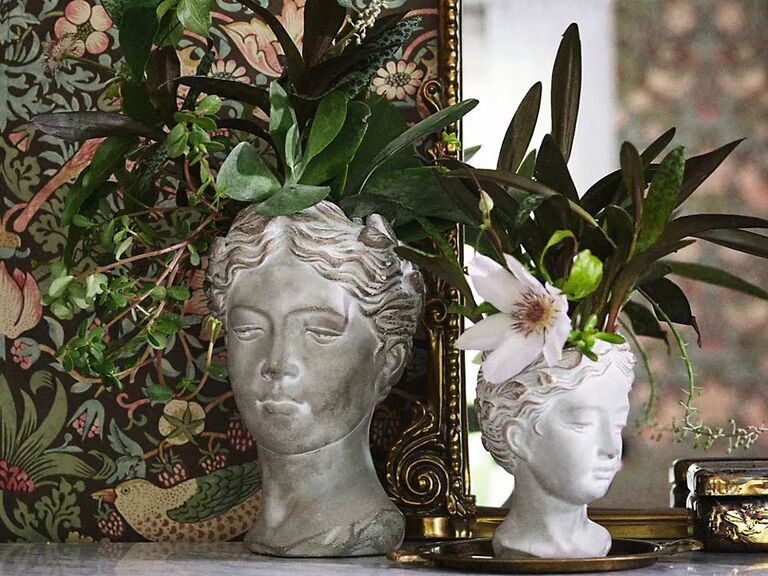 Let's face it (yes, pun intended), your GF is a goddess and this Grecian bust pot totally embodies that. Whether she's a plant lover or has a Victorian-esque home decor aesthetic, this elegant bust will house her plants or hair accessories in a totally chic way. The cement material is also durable and easy to clean—just wipe it down with a damp cloth so, just like your love, it's everlasting.
2. Cozy Slippers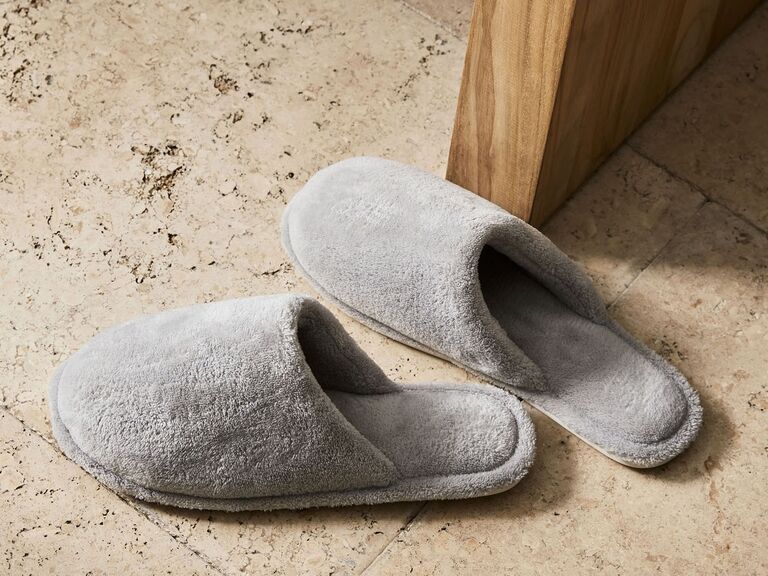 For the hardworking girlboss in your life, encourage her to get some R&R with a pair of fuzzy slippers. The plush material is *so* soft and irresistible, she won't be able to help slipping her feet into these the second she walks through the door. Don't be surprised if you find yourself tempted to add an additional pair to your cart, which will give you an excuse to stay in and lounge together, in style.
3. Mimosa Cube Set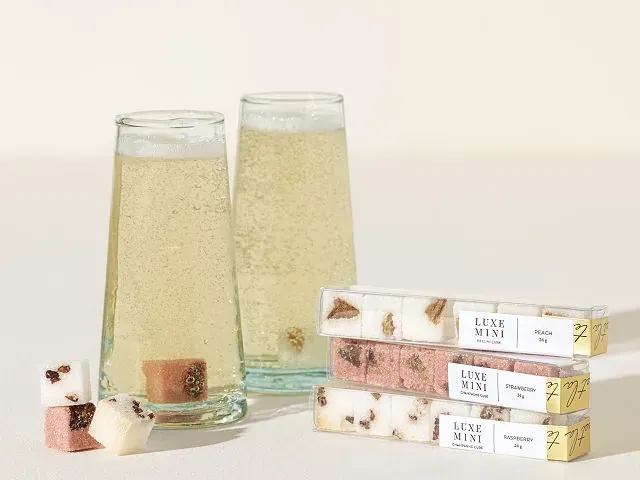 Sunday brunches don't have to require a restaurant. Instead, cook up a delicious breakfast and drop one of these cubes into some bubbly and watch as it dissolves in an instant, leaving you with a refreshing mimosa. The two of you will be saying cheers with one of three flavor options, choose between a trio of peach and berry flavors or of citrus flavors–each available in a shimmery version. Give her a second box to break out during at-home brunches with her friends.
4. Fresh Flowers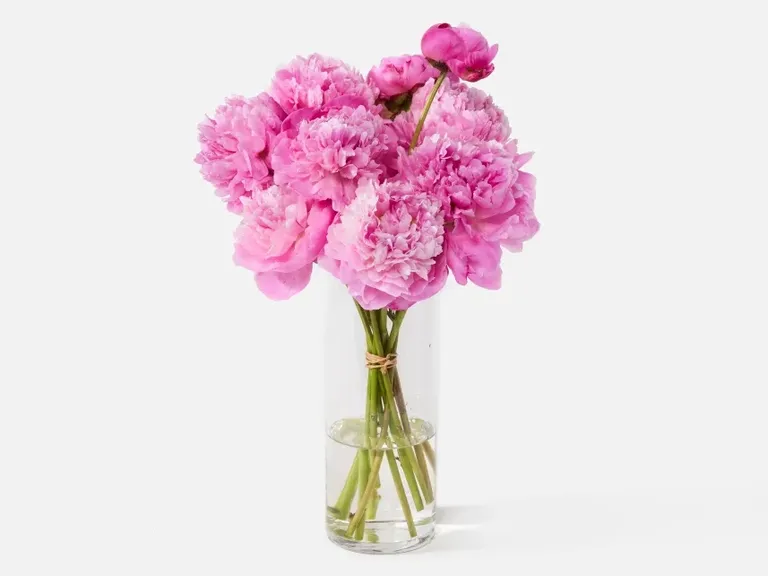 Flowers are definitely a popular choice when it comes to gifts to show appreciation for your girlfriend, but there's a reason why couples still send each other bouquets—it's classic! Fans of florals will never be upset to receive a beautiful arrangement of flowers. It's a simple way to bring a smile to her face and, when she looks over at those buds, she'll think of you. We especially love the look of peonies for spring. It's safe to say your S.O. will be blooming with joy!
5. Custom Picture Necklace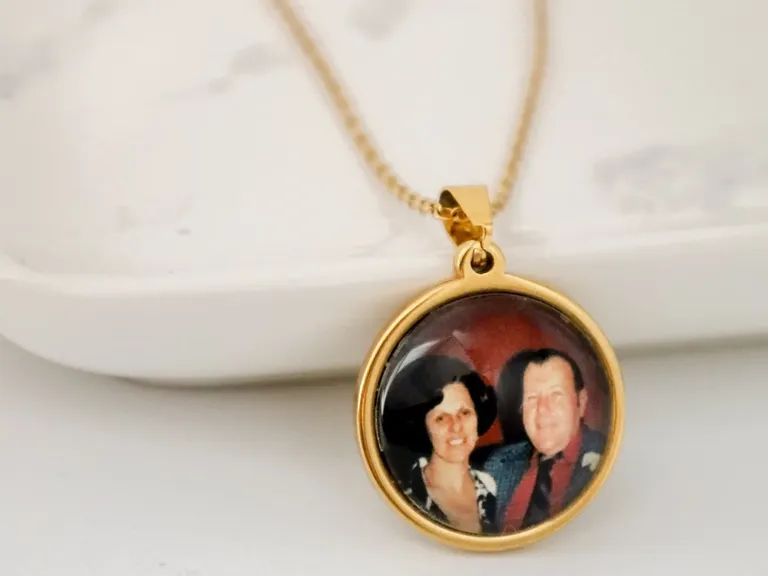 Diamonds may be a girl's best friend, but nothing says "I love you" more than a personalized gift. Surprise her with a customized necklace featuring a photo of your choice. Whether it's a selfie of just you or a photo of a favorite memory together, it's guaranteed to be a heartfelt conversation starter.
6. Book Subscription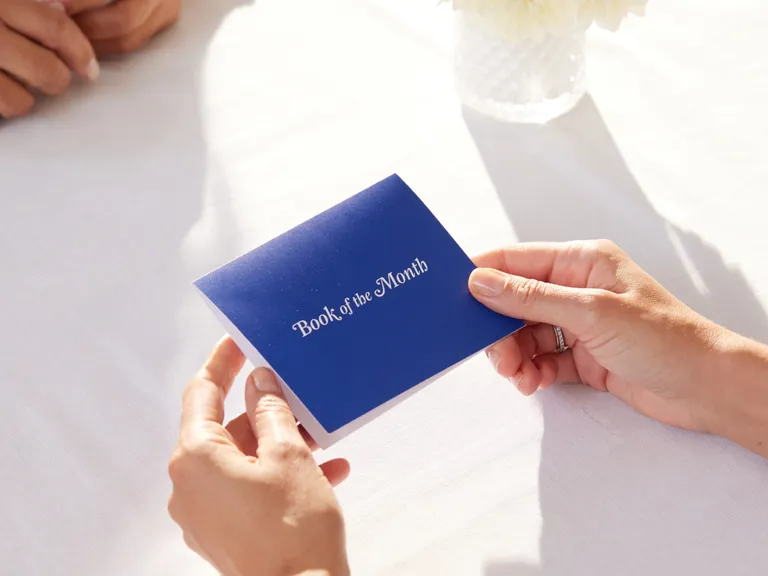 For the bookworm girlfriend, acknowledge her love of literature with a book subscription. Not only will it save her a trip to the bookstore, but she can get excited over the anticipation of a hot new read coming to her each month. How it works is she'll choose one or more books from a curated selection of titles each month and then her choice(s) will be shipped straight to her door. Choose from three-, six- or 12-month plans. It's really that easy!
7. Sling Bag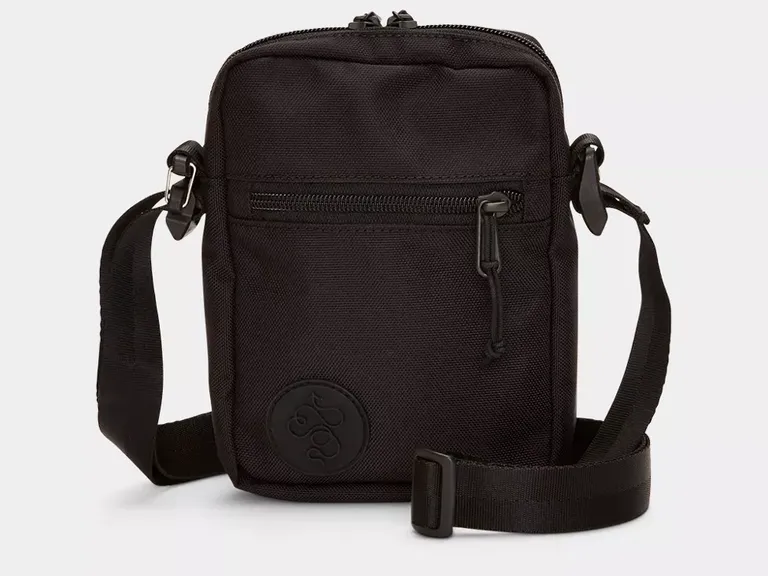 On those days she doesn't want to lug around a huge purse, this little bag will store all of the essentials, but with an added pop of color. There's a back pocket to slip her phone in and a main pocket with a zipper closure featuring interior storage options that can hold her wallet, keys, chapstick, etc. Plus, the material is easy to wash and comes with an adjustable strap to make it more comfortable. Whether she's going for a hike, out shopping or just running to the corner store, this will help her do it in style.
8. Serving Tray
Any hostess will throw her arms around you in excitement after receiving this. The serving tray is simple with a touch of shimmer, thanks to the gold siding that helps keep jars standing and cheese and appetizers displayed in a magazine-worthy way. Now, during her next dinner party, you can sit back victorious as she brags about her practical, yet sleek new tray.
9. Custom Insulated Water Bottle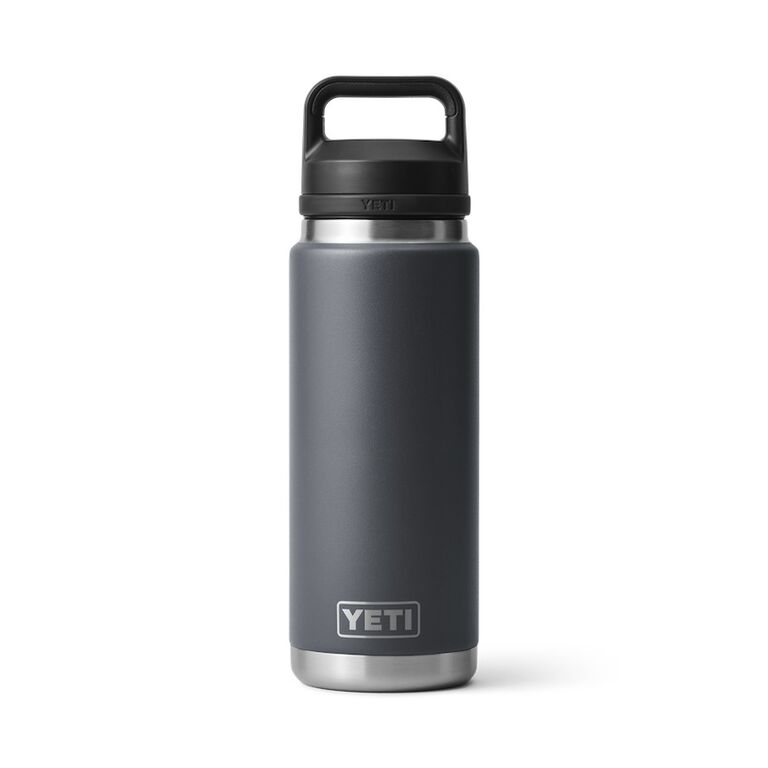 If staying hydrated is her MO, then she'll understand the importance of owning a sturdy and solid water bottle. Don't just surprise her with any water bottle, though, make it special by adding some customization—whether it's her name, a pet name or a short quote. Just make sure you choose the customization option before adding her new favorite drink container to your cart.
10. Insulated Mug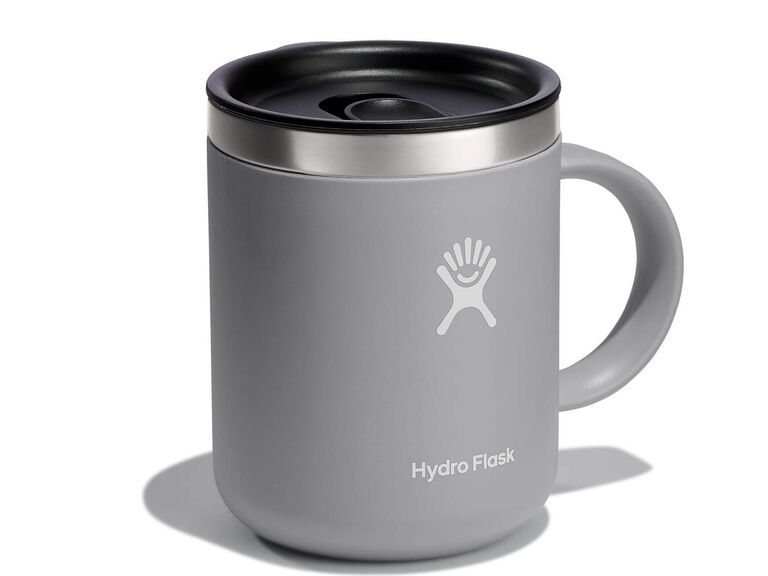 Now, if your gal is an avid coffee drinker, then gifting her a mug is a no-brainer. Skip the traditional open-top mug and opt for this insulated one, which will ensure her beloved beverage stays warm (or cold) for basically the whole day. It's one of the most practical appreciation gifts for a girlfriend, especially if it takes her hours to finish her vanilla latte. The lid also keeps her precious beverage from dripping or spilling inside of her purse before she gets to work.
11. Daily Planner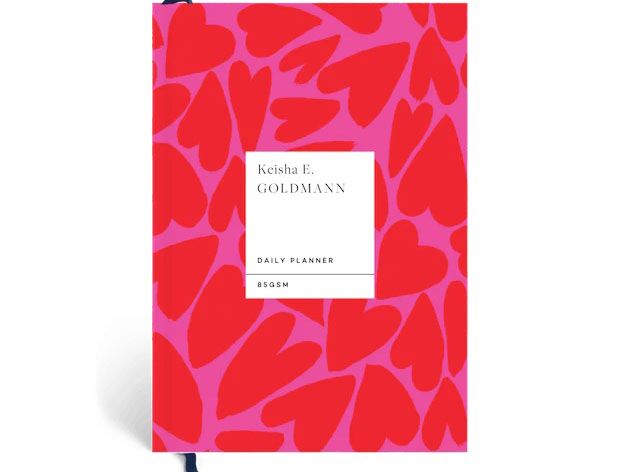 We all have that one person in our lives who lives for planning and scheduling everything in advance. If your girlfriend fits that description, then she'll be overjoyed when you hand her some fresh stationery. This design comes with a cute, heart-decorated cover, which will remind her everyday how much you love her and appreciate her thorough planning. Plus, the blank weekly pages mean you don't have to wait until the end of the year to gift it—it's the perfect year-round gift.
12. Conversation Cards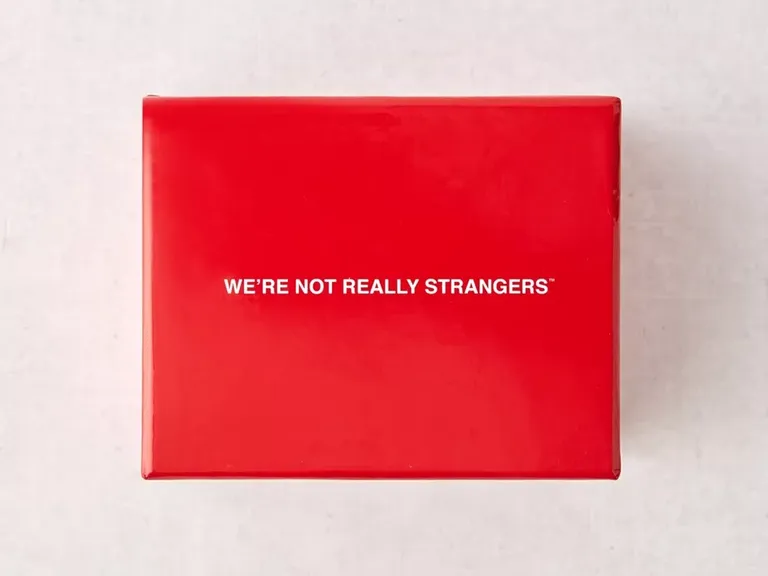 Add some spice to your typical game nights together with this card game that'll have the two of you really digging deep. The set comes with three stacks of cards aimed to ask progressively more intimate and thought-provoking questions as the game goes on. Whether you've been together for a decade or just a few months, you'll have the opportunity to learn something new about each other and form a deeper connection. What could be better than that?
13. Heart-Shaped Bracelet
Rather than have her wear her heart on her sleeve, go in a new direction and add some flashy bling to her wrist. This bracelet is heart-poundingly adorable. Available in 14K gold-filled or sterling silver, the heart-shaped links are whimsical and dainty.
14. Silk Sleep Mask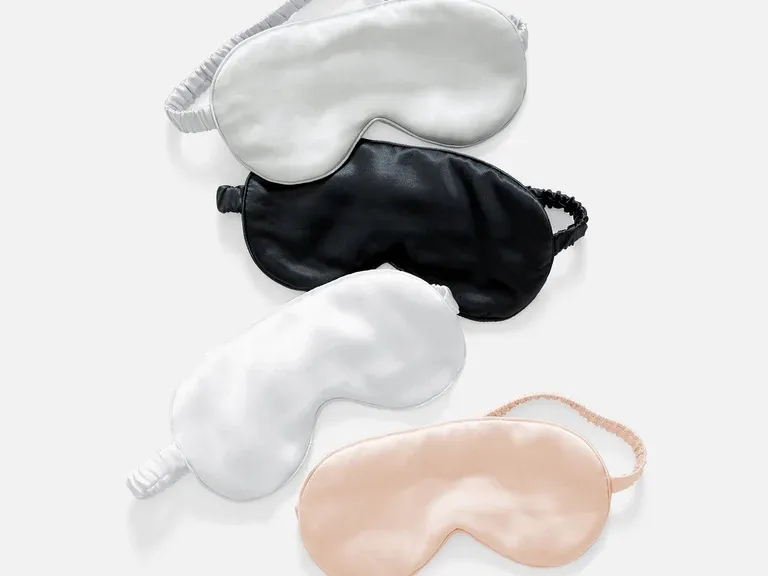 Getting some peaceful sleep can sometimes be a struggle and, if your girlfriend requires the room to be completely dark to get some shut-eye, an eye mask will ensure that happens every night. Silk is proven to have skin and hair benefits. Plus, the smooth and soft material is just so comfortable. Choose her favorite color and give her the gift of restful sleep, you'll definitely earn some extra cuddle time for it.
15. Night Lip Mask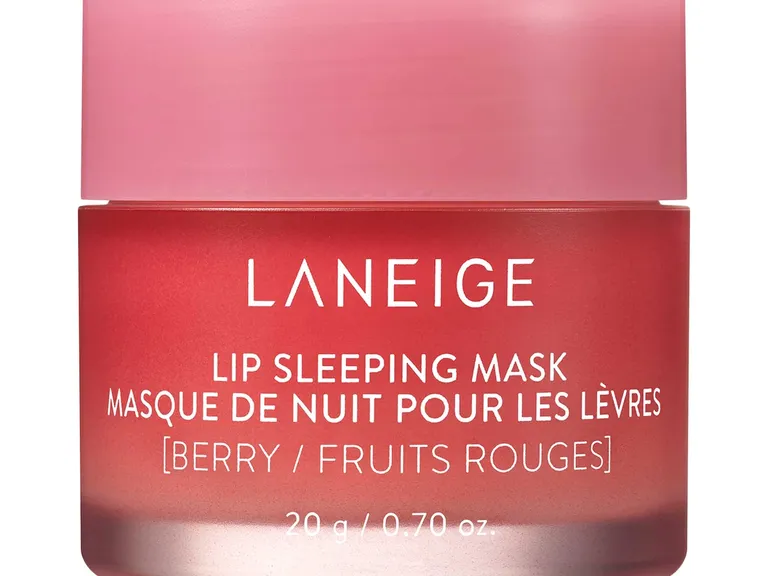 While chapstick helps keep lips nourished during the day, it's best to opt for something a little stronger at night. This beloved lip mask has received loads of praise on social media for how hydrating it is and how easy it is to use. The formula will work to smooth and moisturize her lips while she's sleeping, so she'll wake up with a perfect pout. Just don't be surprised when you find yourself using it yourself before bed when you're sleeping at her place.
16. Dog Face Pillow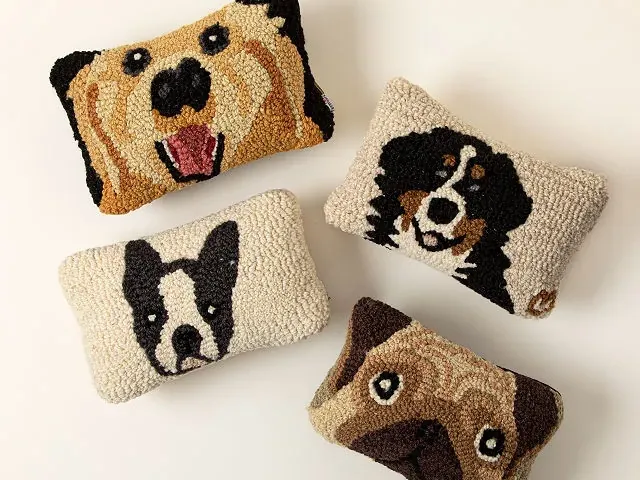 There might not be a cuter girlfriend gift out there. While you may have stolen her heart, you can't forget about the other love in her life: her fur baby. This wool pillow will add some dog-loving decor to her couch or accent chair. Just choose from the selection of breeds provided and watch as your girlfriend's eyes light up when she unwraps this sweet nod to her pooch.
17. Personalized Cat Print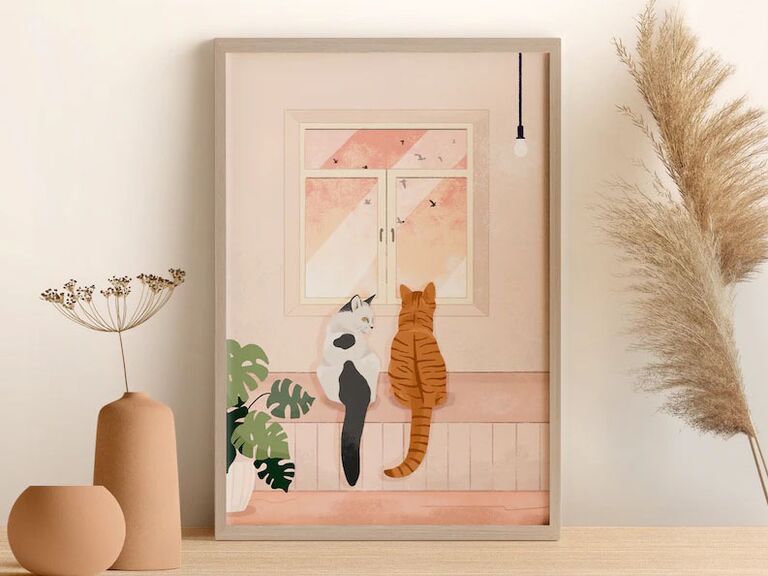 We can't forget about the cat moms out there, which is why this personalizable print is purrr-fect for spotlighting her fluffball. Each print comes with the option of choosing one or multiple cats as well as a decorative plant that'll sit next to them. The soft color palette makes it easy to blend into most decor themes, but let's face it, this will become the spotlight of your girl's home the moment she unwraps it.
18. Yoga Bag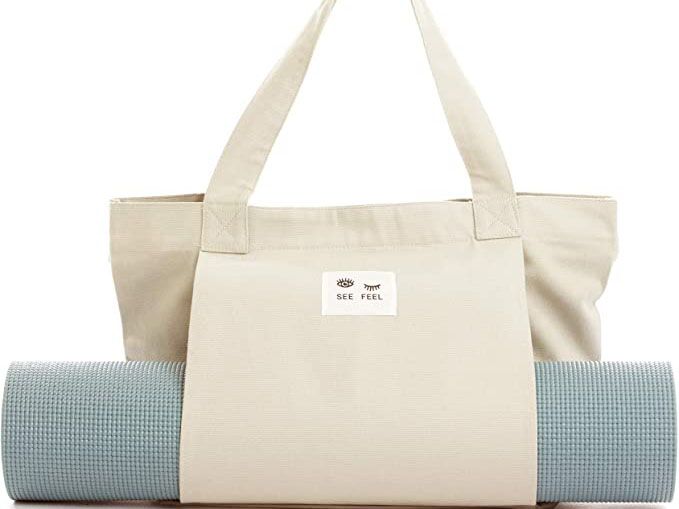 Morning yoga won't be the same after your GF receives this stylish yoga bag. Gone are the days where she balances carrying a yoga mat with all of her belongings, since this model has a handy pocket she can just slip the mat into. Plus, all that storage in the main compartment will keep her hands free and her mind zen before class.
19. Versatile Leggings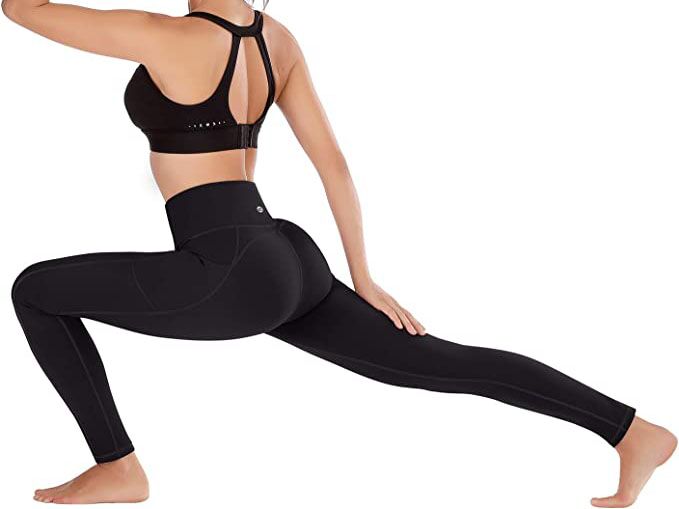 These will become the little black dress of her lounge wardrobe. These leggings go with all kinds of tops and sweaters, and the soft material will have her basically living inside of them—they're *that* comfortable. What's more, they come with pockets (the most covetable feature to have).
20. Candle Wax Warmer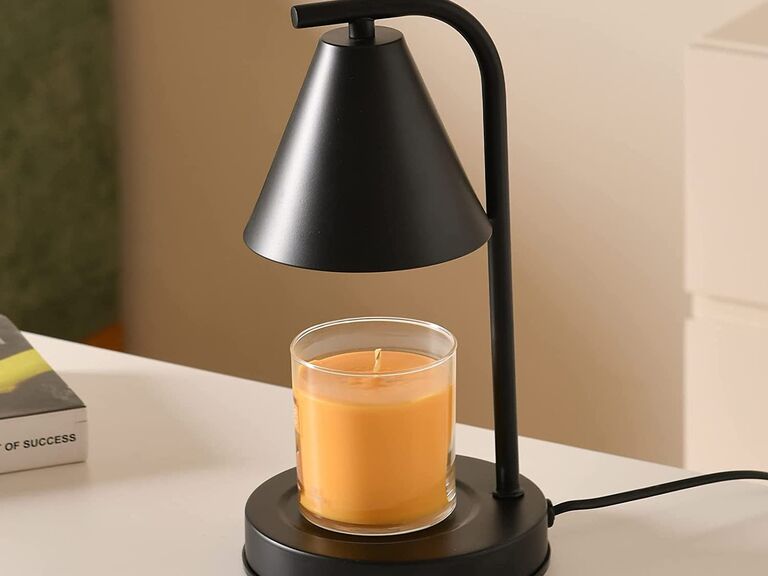 For the gals who always have a candle lit, redefine how they scent their home with a trendy wax warmer. Not only will this make a sensible piece of decor, but since it heats up any candle without using fire, it'll evenly melt the wax without getting smokey. The multipurpose design also means it can be used as a nice warm light to add a comfier ambiance.
21. Comfy Sweatshirt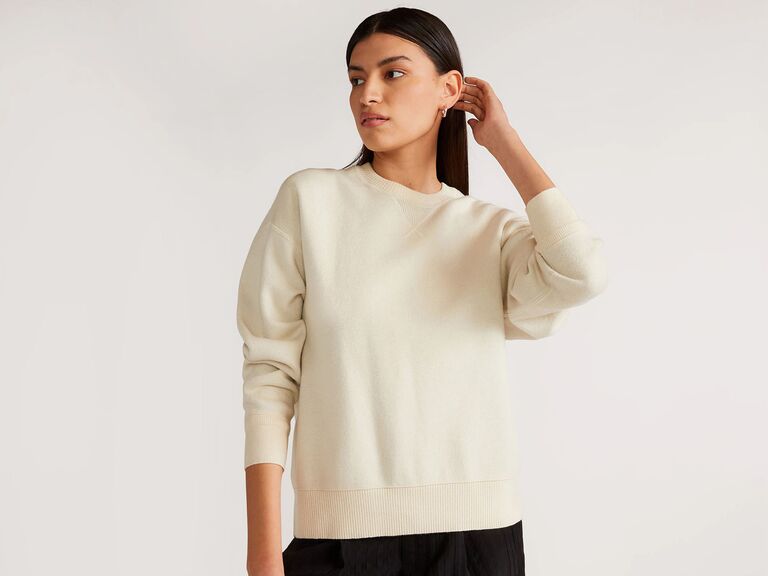 When the weather is cold, your partner can snuggle up in this sweatshirt and think of you (especially on days you're away). And if she's a fan of sustainable fashion, this design is made from ethically produced wool, which will earn you some brownie points. It's also versatile enough to wear with joggers, sweats, leggings or jeans.
22. Heart Apron
If you're dating a cook, help your loved one's clothing clean in style while she preps her latest recipe. The heart pattern is a cute way to show your love for her and her cooking. Add an additional apron to your cart if the two of you love to cook dinner or bake together. It'll act as a thoughtful way to encourage a date night spent cooking your favorite dishes.
23. Liquid Blush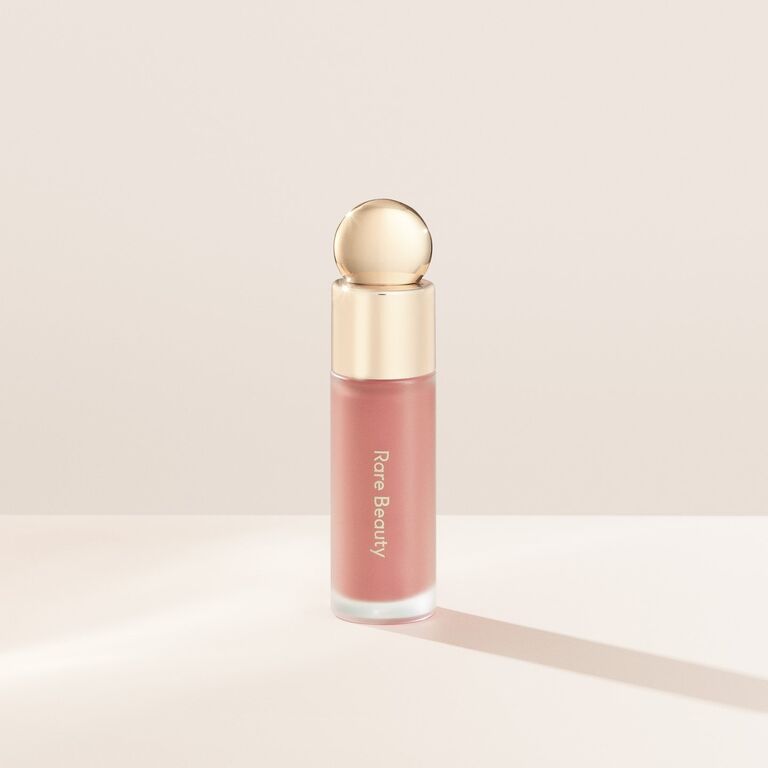 If your girl is a beauty guru, a bottle of this liquid blush will be her most coveted makeup item. The TikTok-famous blush has been deemed one of the best blushes—and for good reason. It's highly pigmented, which means a little will go a long way. Just a small dot of the formula will have her cheeks rosy, whether it's for a full-glam face or just a natural makeup look.