31 "Just Because" Gifts That Are Sweet and Spontaneous
Who says you need a reason to celebrate someone special?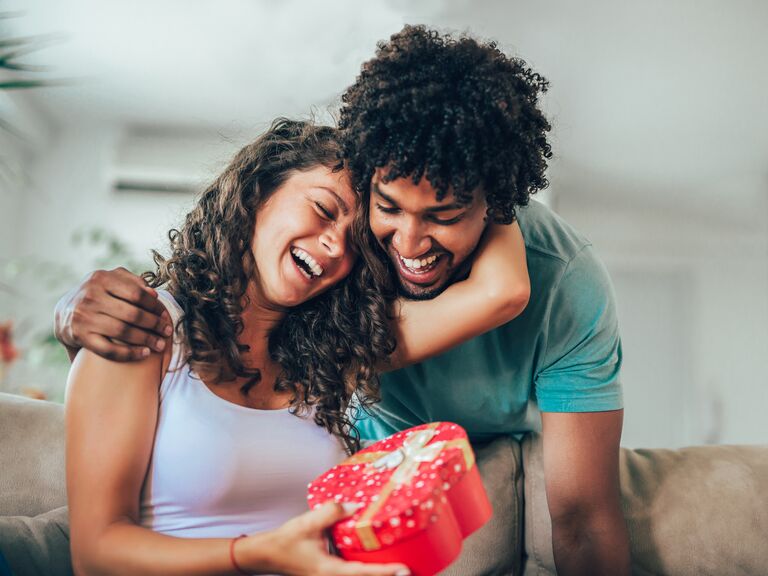 adriaticfoto / Shutterstock
We have included third party products to help you navigate and enjoy life's biggest moments. Purchases made through links on this page may earn us a commission.
There are lots of reasons to celebrate someone special, be it their birthday, your anniversary or the holiday season. That said, you certainly don't need an excuse to show your appreciation. Sometimes, it's nice—or even better—to give something spontaneously. To help you out, we've gathered our top "just because" gifts for your favorite person that'll give them all the feels. Whether you're planning a surprise romantic gesture or just want a small token to say thanks, these super-cute picks are the way to go.
1. Thoughtful Quote Bracelet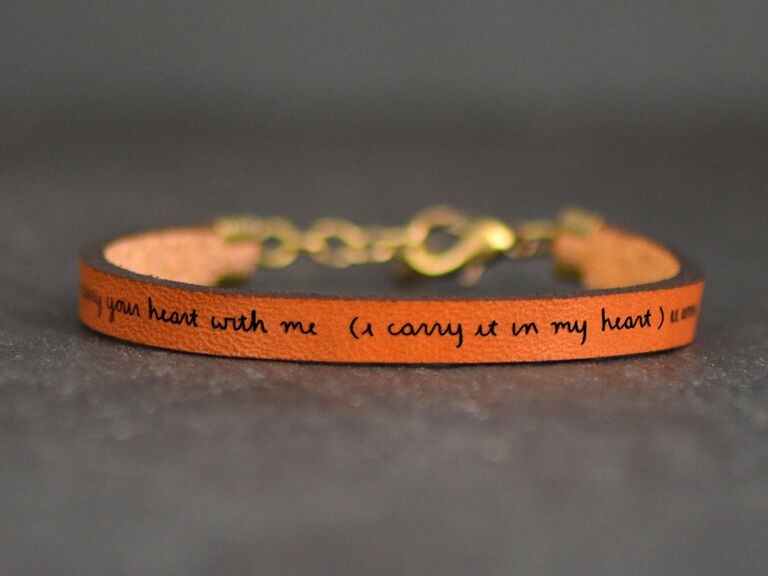 This cute leather bracelet will make a meaningful present for anyone you hold dear. It's adorned with a sweet quote from E. E. Cummings that reads: "I carry your heart with me (I carry it in my heart)."
Laurel Denise meaningful bracelet gift, $24, Etsy.com
2. Funny Flower Pot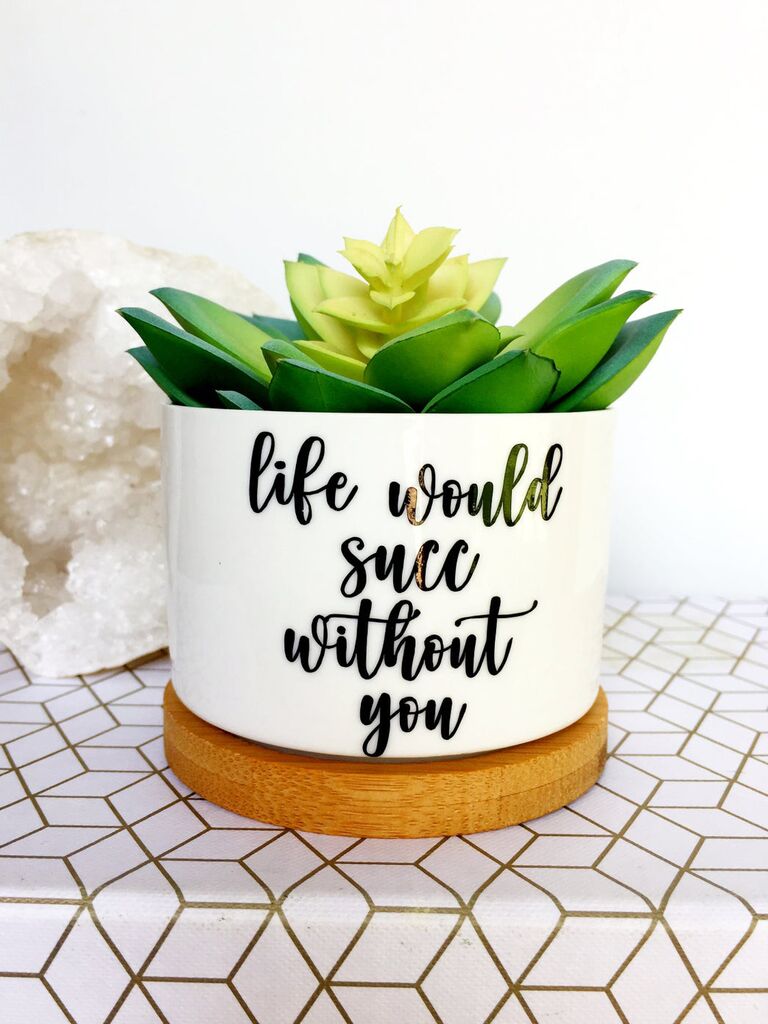 Shopping for a plant parent? Whether you're browsing "just because" gifts for your S.O. or you want to surprise a friend, they'll 100% appreciate this adorable pot that says "life would succ without you."
Mod Pots Shop Life Would Succ Without You planter, $15, Etsy.com
3. Mailable Gift Box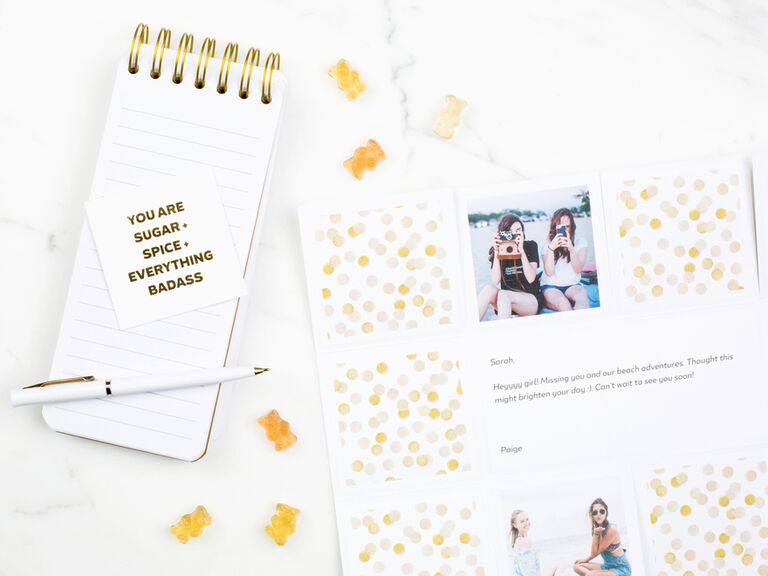 What better way to surprise someone you love than by sending something straight to their door? Greetabl lets you build a one-of-a-kind gift box that unfolds to reveal a heartfelt note, your favorite photos together and a pocket-sized present of your choosing. This awesome service will help you create thoughtful "just because" gifts for him or her.
Greetabl Gold Confetti print box, from $13, Greetabl.com
4. Engraved Ice Cream Spoons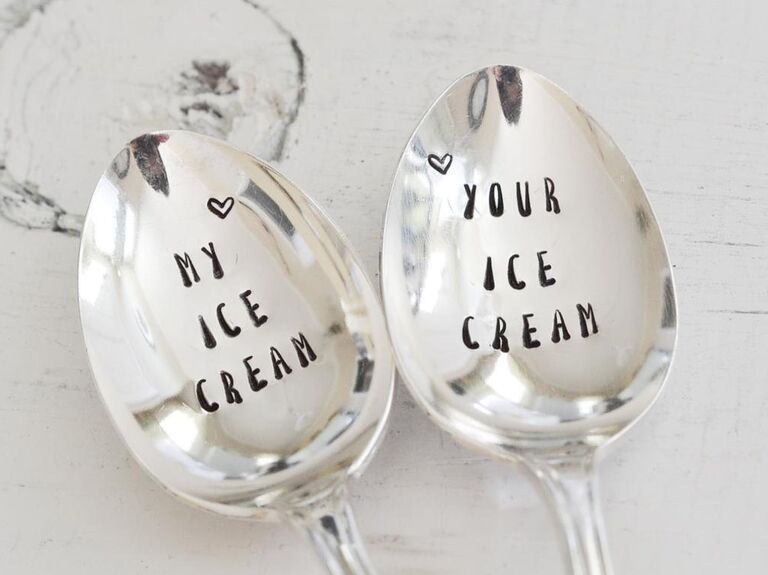 If they're partial to a scoop or two (or a whole tub—no judgement here) of Ben & Jerry's, award them this shiny set of "my ice cream" and "your ice cream" spoons. It's the perfect "just because" gift you can enjoy together.
Mountain Bird Banners My Ice Cream and Your Ice Cream spoons, from $30, Etsy.com
5. Cute Monogram Mug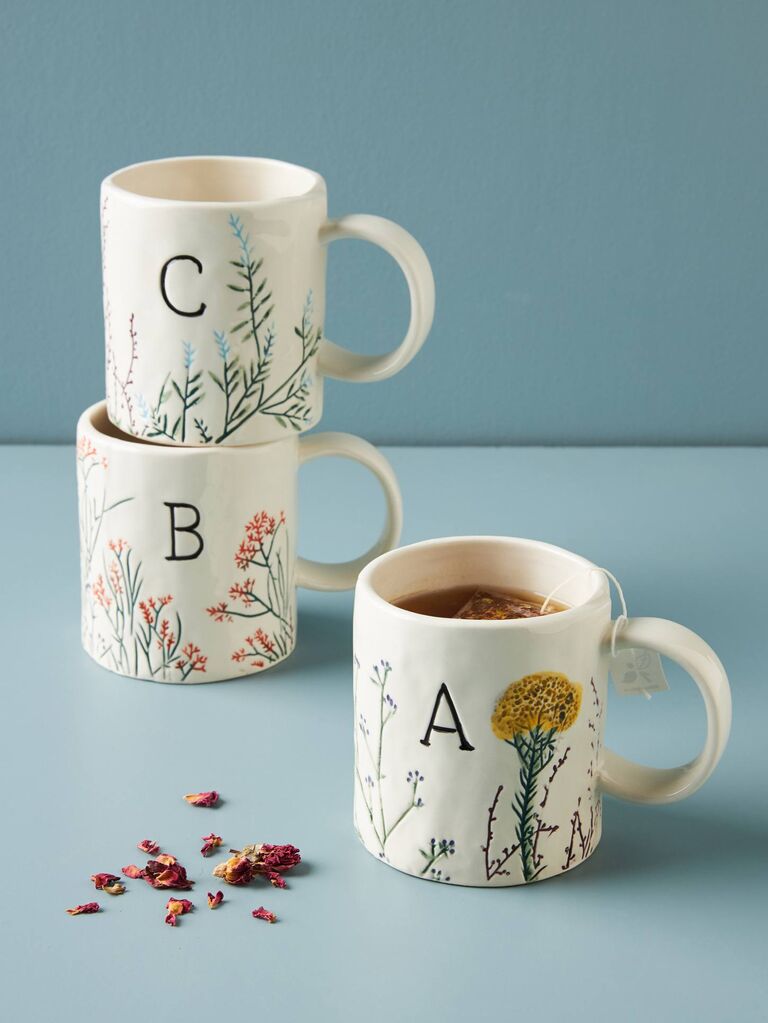 On the hunt for "just because" gifts for her? Try a stylish floral mug decorated with her first initial. It's a beautiful present for someone who likes to put their own stamp on things.
Anthropologie Dagny monogram mug, $14, Anthropologie.com
6. Chic Initial Necklace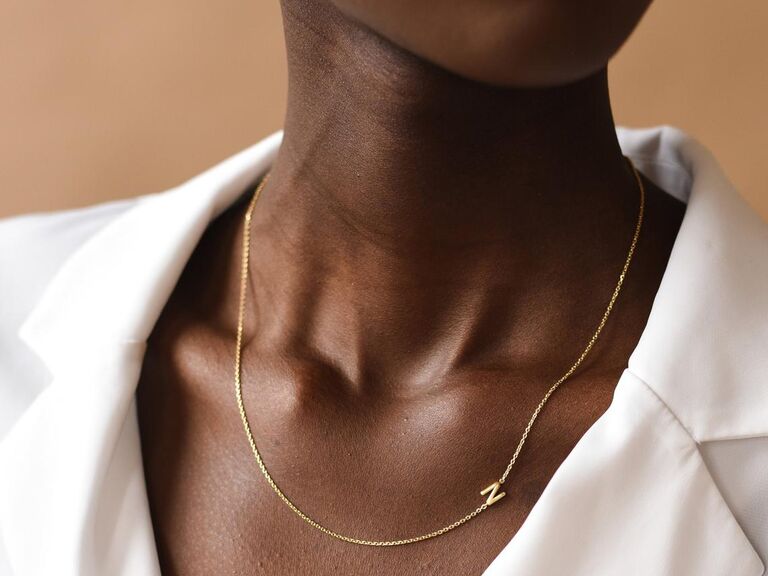 If you have a little more to spend, consider jewelry "just because" gifts for your wife or girlfriend. This stunning initial necklace makes a subtle statement. Plus, it's not too romantic to give to a friend.
Grace Personalized custom initial necklace, from $51, Etsy.com
7. Beautiful Bouquet Delivery
Nothing says "Surprise!" like a bright (and unexpected) bunch of flowers. The best part? You don't need to wait for an occasion to send them. "Just because I love you" gifts feel all the more special.
UrbanStems The Juliet, from $65, UrbanStems.com
8. Personalized Bottle Opener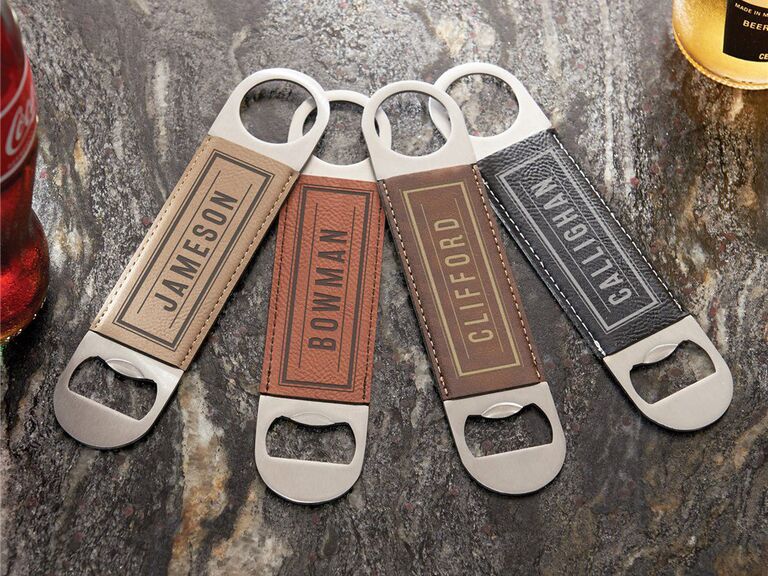 Small, bespoke tokens always make good "just because" gifts. We love this custom leather bottle opener because it's equal parts personal and practical.
Gifts For You Now personalized leather bottle opener, $16, GiftsForYouNow.com
9. Custom Map Glass
In search of a small gift for your boyfriend or best bro "just because?" This contemporary whiskey tumbler will let him show off the streets he grew up on every time he takes a sip. Just one question: neat or on the rocks?
Brian, Dave, Neil and Colin urban map glass, $16, UncommonGoods.com
10. Celebrity Video Message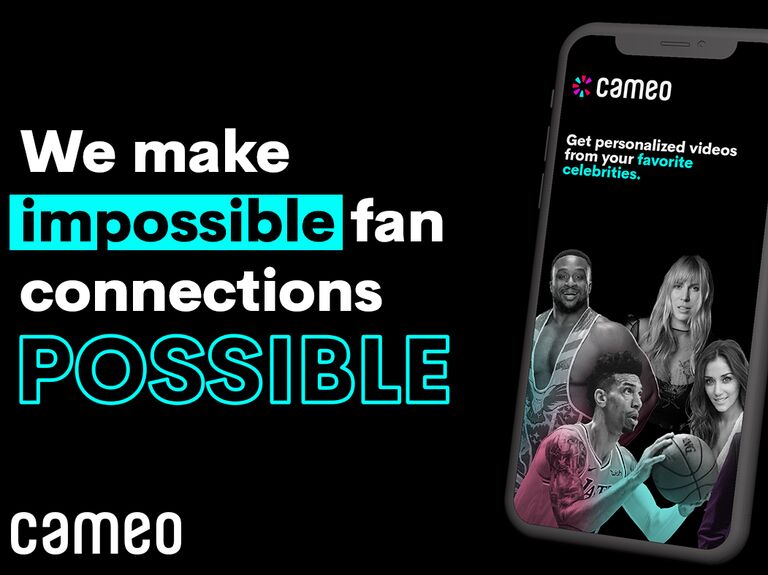 "Just because" gifts for your friend or S.O. don't get much more spontaneous than this. Pick out their most adored celeb from Cameo's lineup and have them receive a personalized message just for them. They'll never see it coming!
Cameo personalized celebrity message, rates vary, Cameo.com
11. Relaxing Gift Set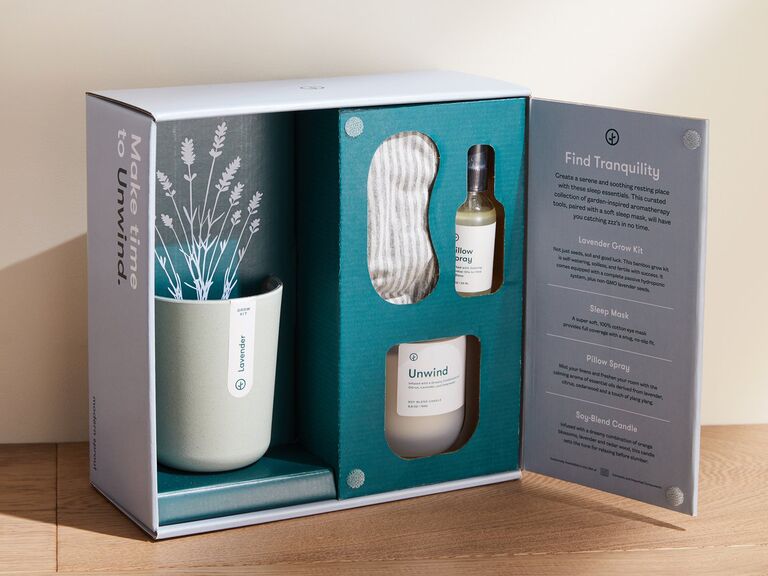 We all deserve a little TLC every once in a while. This gorgeous set comes with all the bells and whistles for a soothing self-care night: a lavender grow kit, a pillow spray, a scented candle and a cute cotton sleep mask.
Modern Sprout Unwind kit, $50, UpWest.com
12. Handmade Leather Bookmark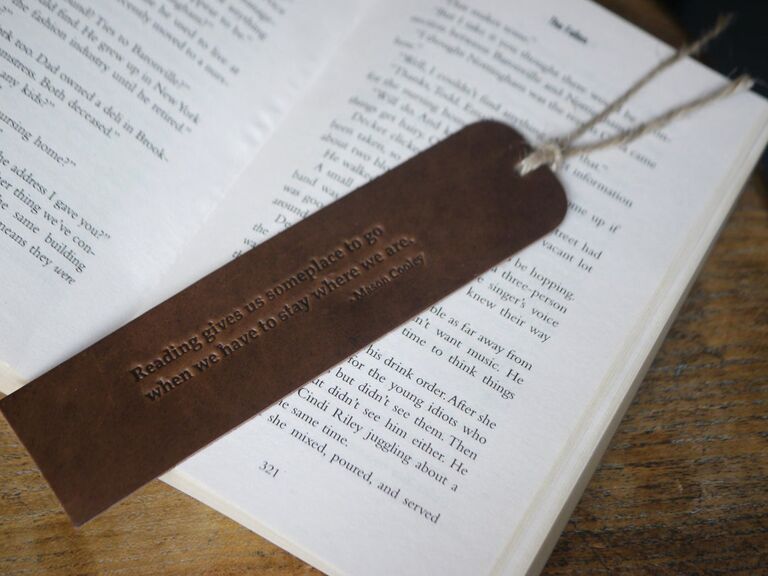 A small token is more than enough to show them just how much they mean to you. This handmade leather bookmark comes with a beautiful quote any avid reader will relate to.
Kingsley Leather handmade leather bookmark, $27, Etsy.com
13. Fun Themed Socks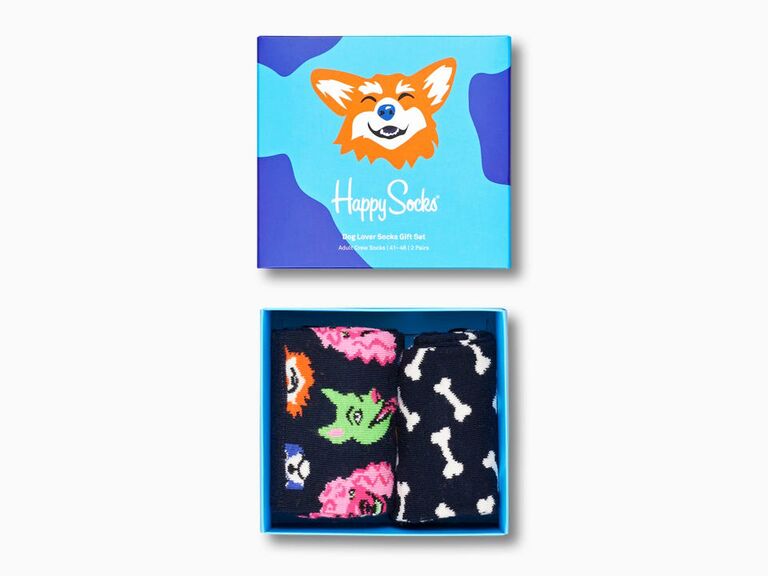 Not sold on socks as a thoughtful gift? Let this funky patterned footwear prove you wrong. They're even better if that special someone is a pet lover.
Happy Socks Dog Lover gift box, $28 for a pack of 2, HappySocks.com
14. Surprise Drinks Delivery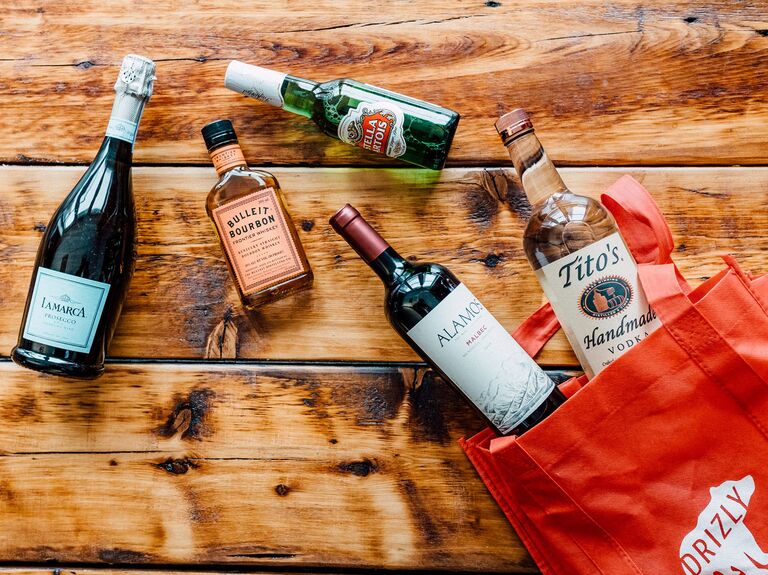 Why wait for a special occasion to shower someone you love in gifts? Show them you're thinking of them with an impromptu delivery of their favorite booze.
Drizly delivery service, prices vary, Drizly.com
15. Coordinate Cuff Links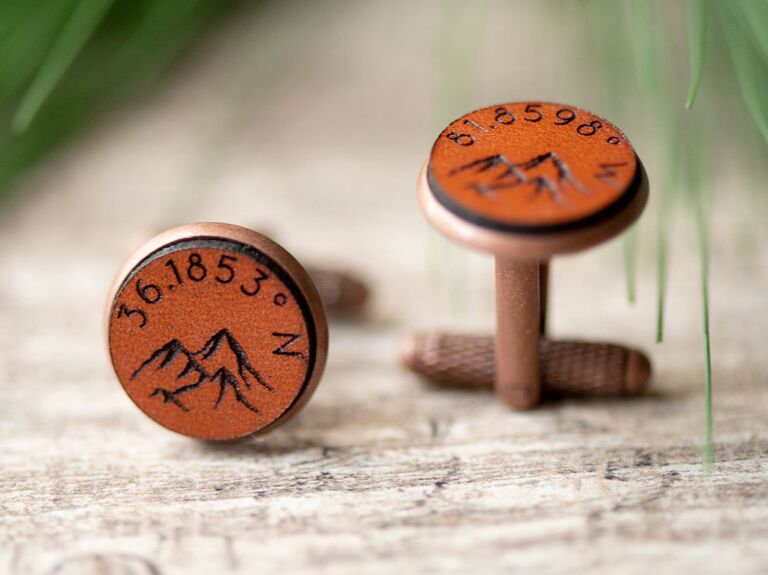 Or, maybe you want to surprise your S.O. with something sentimental. Try these super-cute cuff links marked with the coordinates that mean the most to you both. They're a fitting present for someone with an adventurous spirit.
Arrowhead Leatherwork mountain coordinate cufflinks, from $39, Etsy.com
16. Snug Cotton Slippers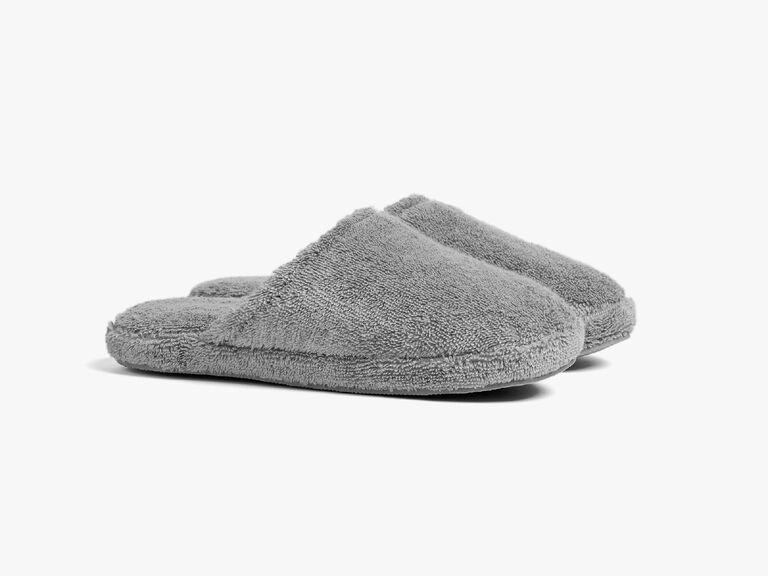 "Just because" gifts are a great way to show loved ones how much you appreciate all they do for you. With that said, center your ideas around presents that'll help them take some well-deserved "me time." We can't think of a better way to start the day than in these cozy slippers.
Parachute classic slippers, $39, Parachute.com
17. Romantic Photo Frame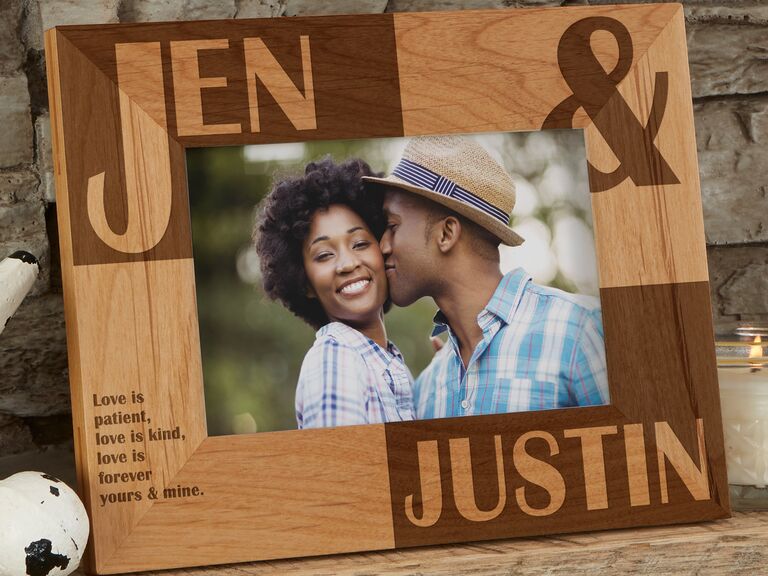 Need inspiration finding "just because" gifts for your husband or wife? A picture frame personalized with your names and a sweet quote is sure to make their heart melt. Plus, it'll add a sweet, homey touch wherever they choose to put it.
Personalization Mall Because of You personalized frame, $27, PersonalizationMall.com
18. Sleek Desk Organizer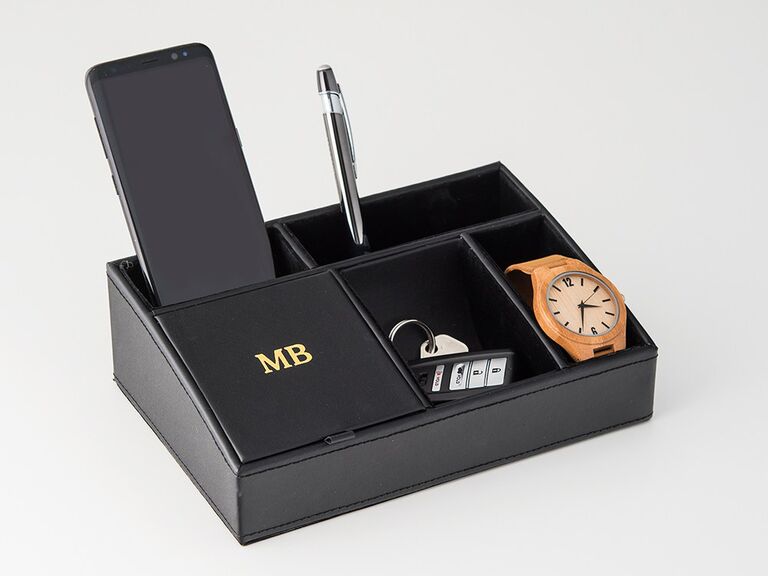 This faux leather desk organizer will turn their work station into a neat and tidy space. Plus, the monogram personalization makes it a thoughtful gift that's not too extravagant—it's just a little something to make life easier.
The Knot Shop faux leather custom table tray accessory organizer, $25, TheKnotShop.com
19. Ceramic Zodiac Dish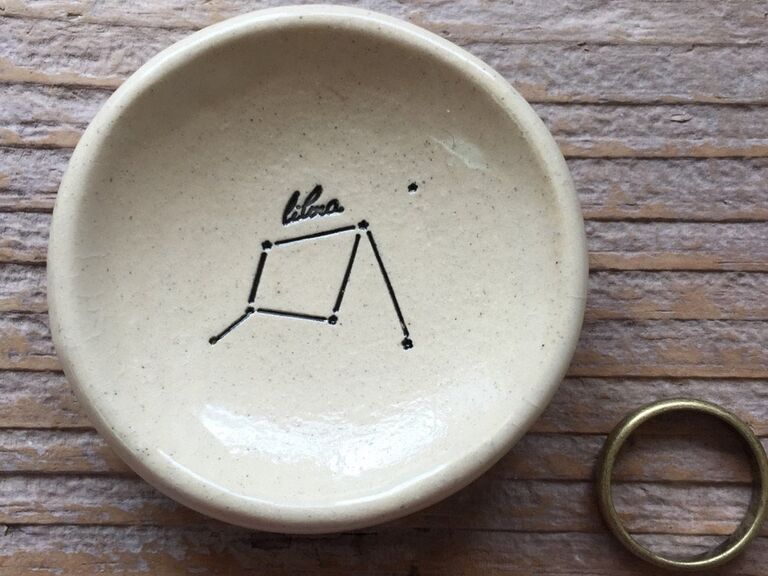 We've got plenty more great ideas for gifts that say "just because I love you." Whether you're shopping for him or her, you should honor what sets your favorite person apart— like their star sign. This cute ring dish will make a lovely little gift for someone who's out of this world.
Tasha McKelvey small zodiac ring dish, $15, Etsy.com
20. Chic AirPods Case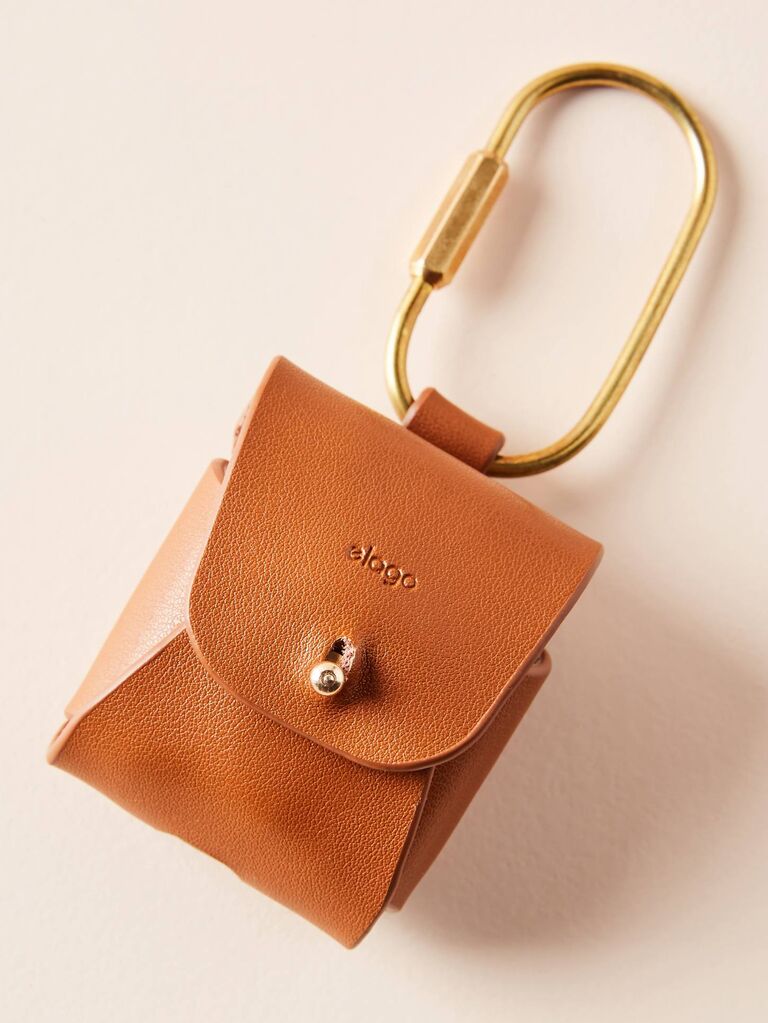 Cute accessories are excellent "just because" gift ideas for friends. They're a small gesture to let them know you're thinking of them without creating pressure to give something in return. If the person you're shopping for never goes out without their earphones, they'll love this stylish case.
Elago leather AirPods case, $20, Anthropologie.com
21. Cozy Heatable Plushie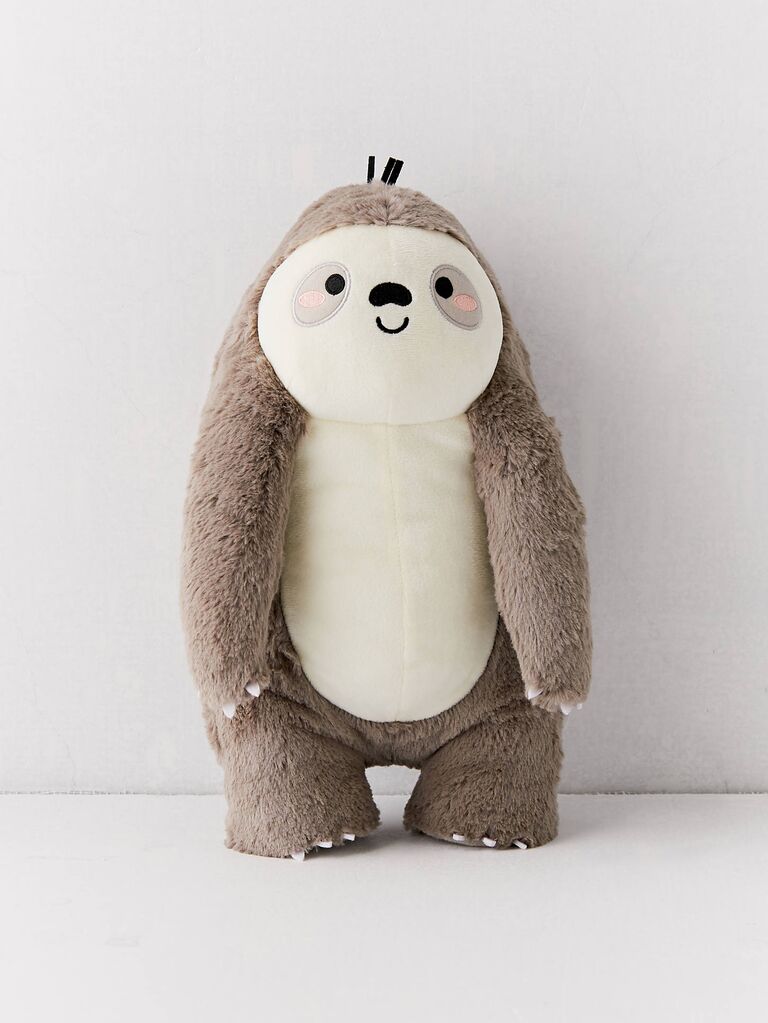 Spontaneous gifts for your girlfriend don't have to be totally original. Sometimes, it's best to stick to the classics—flowers, chocolates and stuffed animals. This super-cute sloth plushie has a lavender-scented microwavable pouch so she'll always have something warm to snuggle up with.
Smoko Toasty heatable plushie in Sloth, $29, UrbanOutfitters.com
22. Luxurious Bath Bomb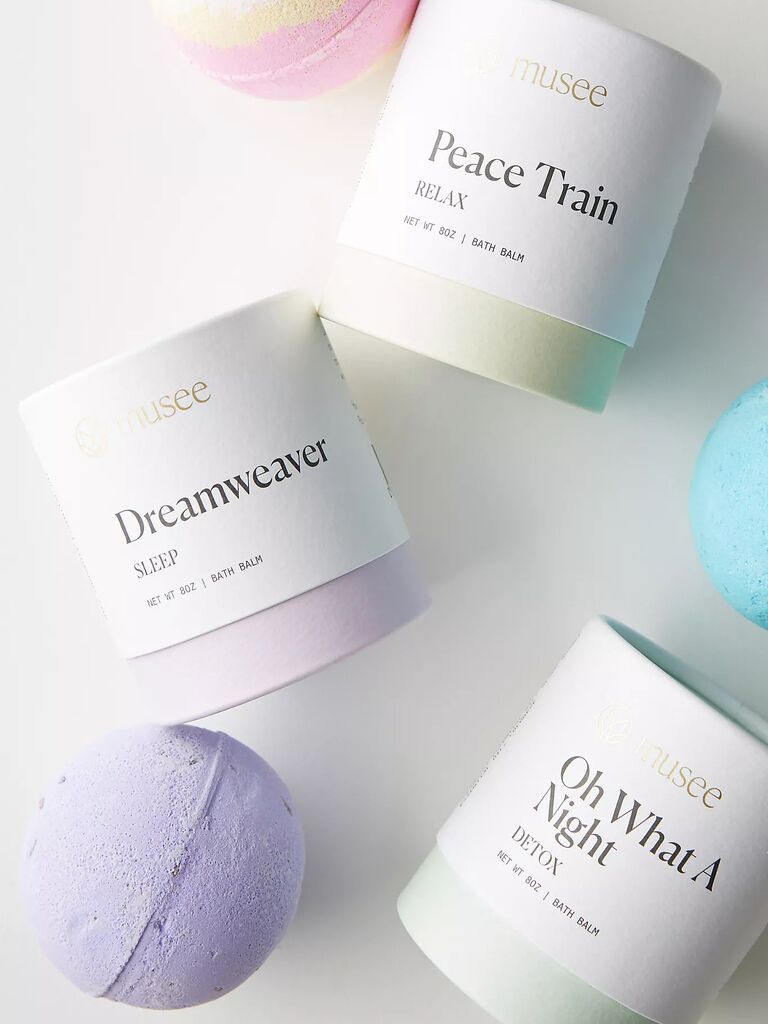 Buying romantic gifts for her "just because" is a surefire way to impress. Bonus points if you take care of dinner while she enjoys a relaxing soak in the tub.
Musee bath bomb, $10, Anthropologie.com
23. Unique Scented Candle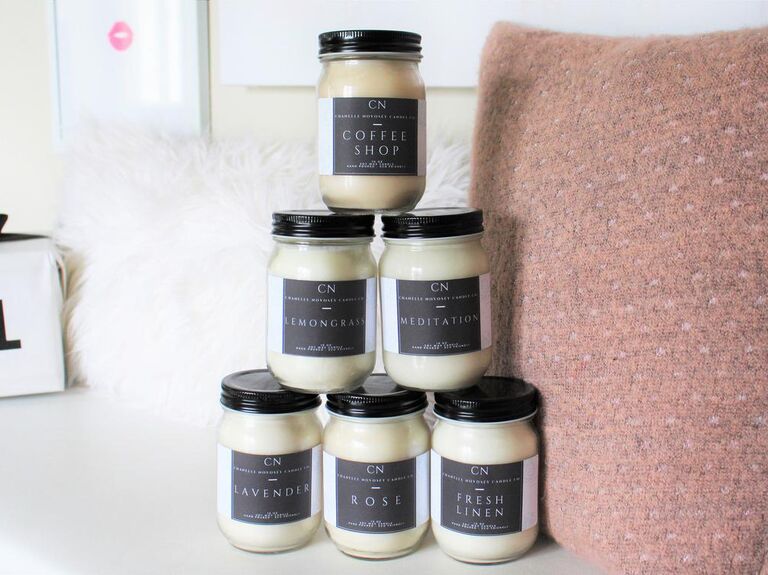 If done right, candles can be a super-thoughtful gift. This Etsy shop boasts a five-star rating for its range of unique fragrances. Pick out the one you think most resonates with your friend or partner, from Coffee Shop to Patchouli.
Chanelle Novosey natural soy wax scented candle, $16, Etsy.com
24. Beauty Box Subscription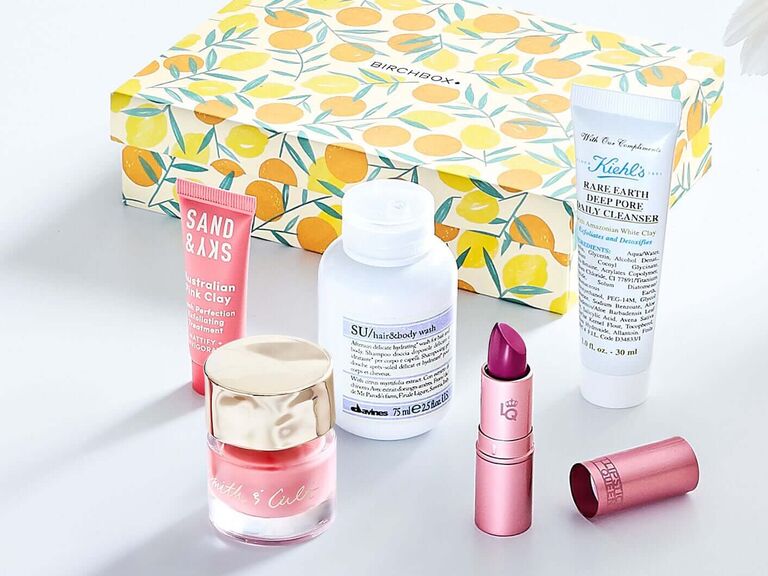 This awesome subscription service is the gift that keeps on giving. Birchbox delivers different beauty products right to your loved one's door each month, so you can continue the surprise for as long as you want. (Psst, they also offer a subscription box with grooming products if that's more your partner's cup of tea.)
Birchbox subscription gift card, from $30, Birchbox.com
25. Sentimental Photo Book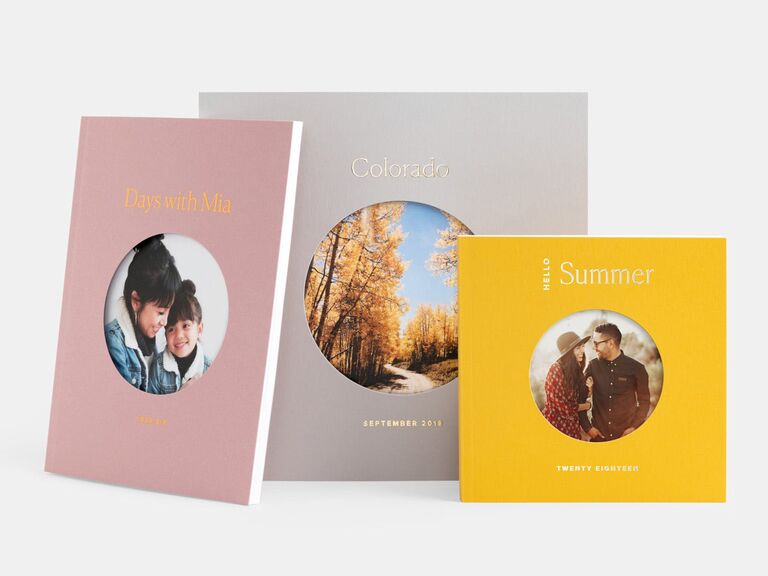 There's no need to break the bank when it comes to "just because" gifts for your boyfriend, girlfriend or BFF. A collection of your memories (all in one colorful book) is enough to make them feel super special.
Artifact Uprising Color Series photo book, from $20, ArtifactUprising.com
26. Hug Message Block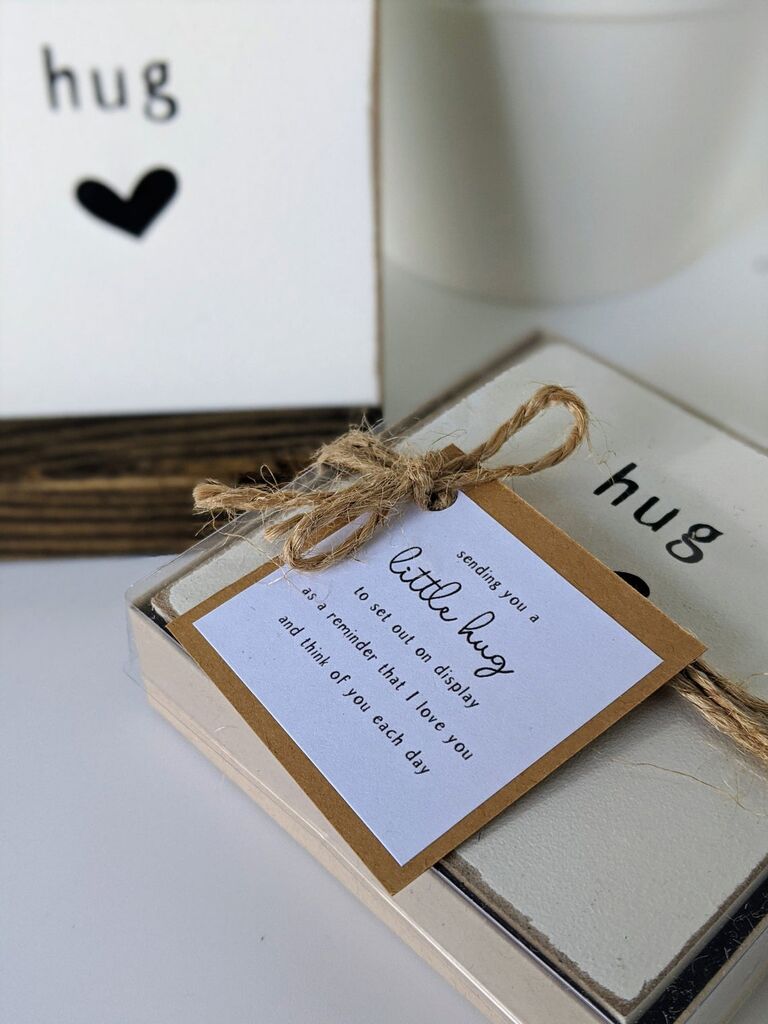 Ever wished you could just send them a hug in the mail? We've found the next best thing! This "hug in a box" will be an immediate mood booster as soon as they open it, especially if you're in a long-distance relationship. Attach a heartfelt note to make it all the more meaningful.
Speake Designs hug in a box, $13, Etsy.com
27. Edible Cookie Dough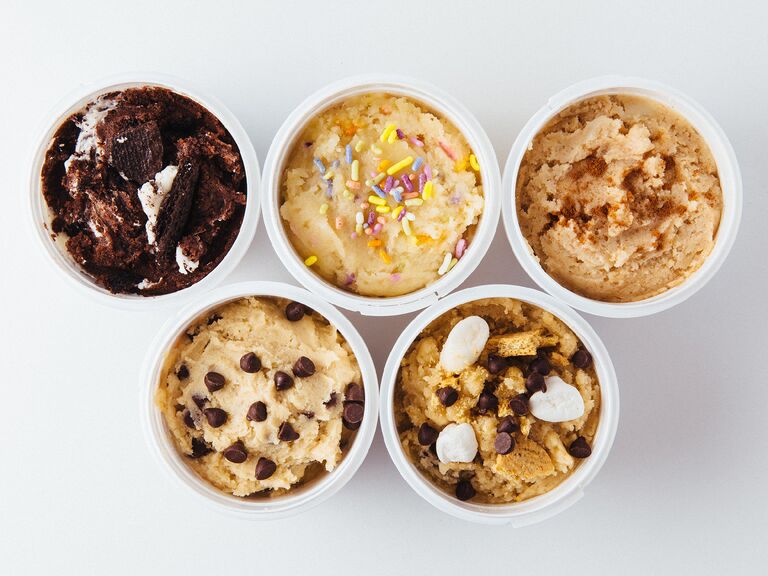 Sweet treats are universally adored "just because" gifts, whether they're for your best friend or your other half. This dough-licious gift box is chock full of amazing cookie dough flavors they can't say no to.
Edoughble Gimme Five gift box, $32, Edoughble.com
28. Adorable Ring Holder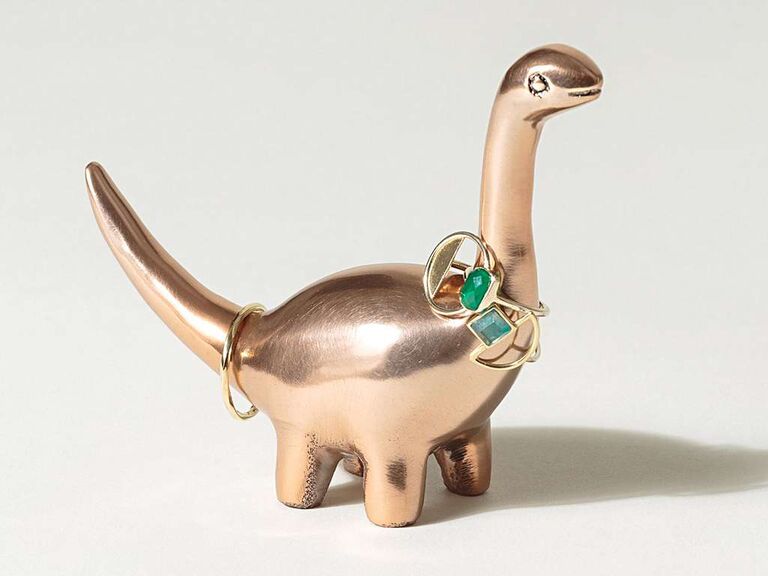 While jewelry is almost always a welcome present, you might want to save it for an extra-special occasion. But that's not to say you can't still buy "just because" gifts for your wife's well-established collection. This small copper dinosaur will give her somewhere to stack her rings while looking incredibly chic on her dresser.
Oliver Bonas Dino copper ring holder, $15, OliverBonas.com
29. Novelty Device Holder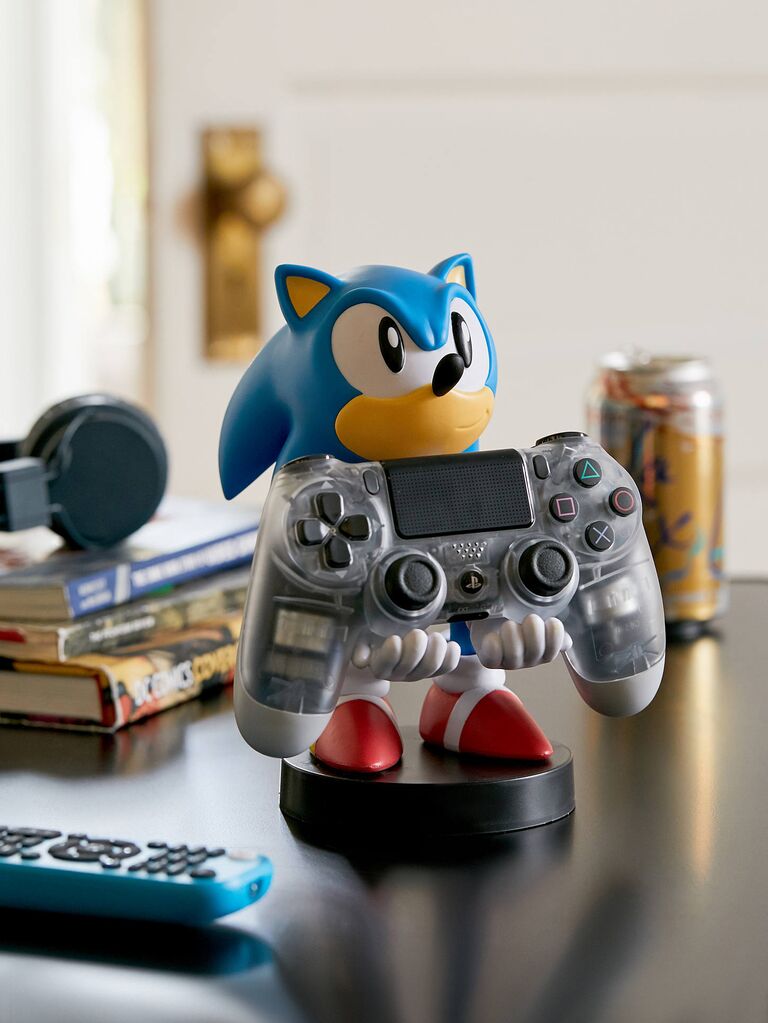 If the person you're shopping for isn't big into jewelry, don't worry. This Sonic the Hedgehog device holder is just as cute—and just as handy.
Cable Guys Sonic the Hedgehog device holder, $25, UrbanOutfitters.com
30. Colorful Ceramic Coasters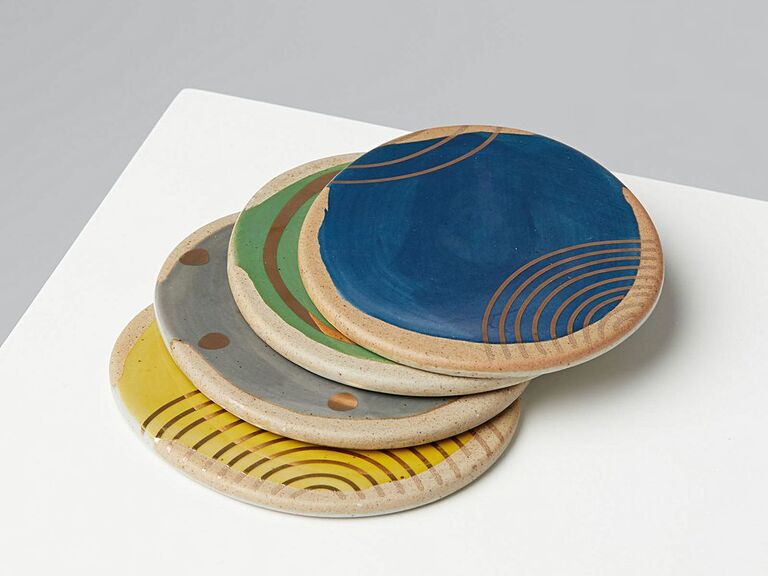 We're big fans of these cute coasters as "just because" gifts for friends. They're super useful and will instantly jazz up the space. If your BFF is a natural-born host, they'll definitely appreciate a fresh set of coasters.
Oliver Bonas Camila multicolored ceramic coasters, $37 for a set of 4, OliverBonas.com
31. Sweet Care Package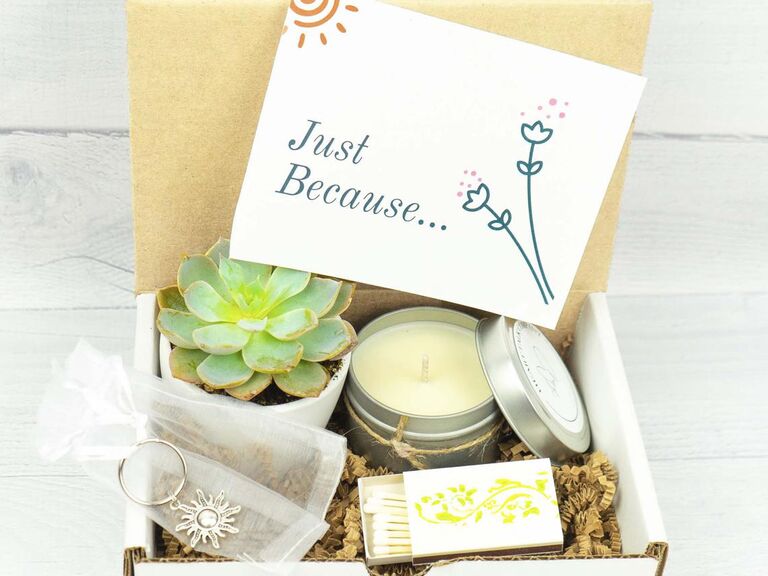 A care package does exactly what it promises: It shows them you care. This one comes with a cute little succulent, a scented candle, matches and a sun keychain that's sure to brighten up their day.
Heart Talk Company Just Because gift box, from $30, Etsy.com