7 Honeymoon Essentials Not to Forget
Shop for these must-have items before heading off on your adventure.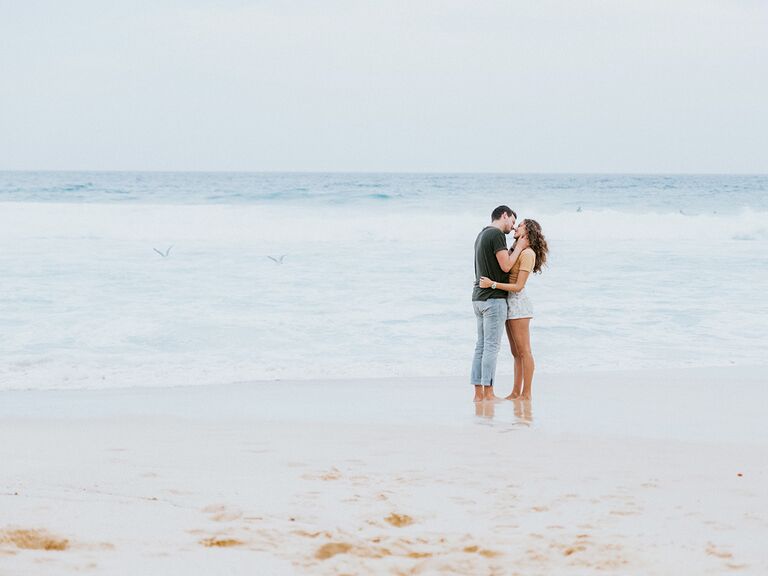 Renata Tupynamba/ Unsplash
Wherever your honeymoon takes you, don't leave home without crossing these must-have items off your honeymoon packing checklist. If you don't have something on this list, don't wait until you get there—you'll want to buy these items before you go.
1. Luggage Security
You may not have had any trouble with lost or stolen bags in the past, but this trip is no time to risk breaking your lucky streak without a backup plan. Outfit your suitcases with the necessary security, like luggage locks and tags with your personal contact information filled out. You can easily buy luggage locks online—just make sure they're TSA-approved, like those from Safe Skies or Travel Sentry, so security can search your bag if need be without damaging your lock.
2. Insect Repellent
It's wise to pack insect repellant wherever you're headed (no one wants bug bites on their honeymoon), but it's an absolute must if you've chosen a destination with a Zika risk. This includes places like Texas and Florida in the US, as well as popular international spots such as Mexico, the Caribbean, the Maldives, most of South America and several African countries.
3. Contraception
Just because you're high on love doesn't mean you're ready to start a family. Don't forget to bring your usual or preferred contraception, whether it's over the counter or prescription birth control.
4. Feminine Care
Tampons and pads are non-negotiable must-haves when you need them and can be difficult to find outside the US. Plus, they can be way more expensive abroad. Stock up on your preferred feminine care products so you don't even have to think about it once you get there.
5. Outlet Adapters
Ever gotten to a hotel in a foreign country ready to charge your phone and blow-dry your hair, then realized you forgot an adapter? Not great, right? Get yourself a few of the proper adapters for your destination before you go (a quick internet search will point you in the right direction) to easily avoid an electrical mishap. You can find tons of varieties at Target, Home Depot, Amazon.com and other major retailers.
6. Over-the-Counter Meds
Don't take off without any medication you rely on at home or should have on hand in a new place. This includes antacid, aspirin, antihistamines, diarrhea medicine and motion sickness medicine. You never know how your body will react to new climates, altitudes, allergens, cuisines or modes of transportation. Better safe than sorry on this one.
7. Selfie Stick
Okay, this obviously isn't mandatory, but it's a fun one you won't regret. A selfie stick is perfect for snapping epic couple shots that'll get both you and your amazing location in the frame—without relying on a third person to take it (you might be on top of a mountain without anyone else around) or risking losing your grip and dropping your phone.

Ready to plan your trip? Here's the ultimate honeymoon planning timeline.
Let a travel agent help you plan the best getaway ever—here's where to start.