Want to See Julianne Hough's Engagement Ring? Put Your Sunglasses On
Don't say we didn't give you fair warning.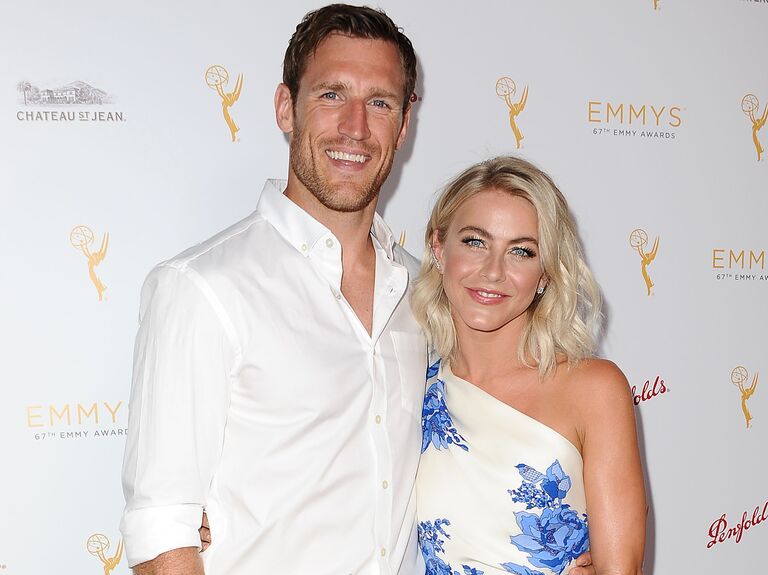 Getty Images
We caught a tiny, blurry glimpse of newly-engaged Julianne Hough's ring on Instagram a few days ago, but it wasn't until she gave her sparkler its proper red carpet debut did we allow ourselves to get over-the-moon excited about her stupendous diamond. Hough, with NHL player fiance Brooks Laich by her side, stepped out on August 30 at The 67th Emmy Award Nominees of Outstanding Choreography in Beverly Hills, California, and showed us what we've been waiting for. We were not disappointed.
See the close-up here (but put your sunnies on first):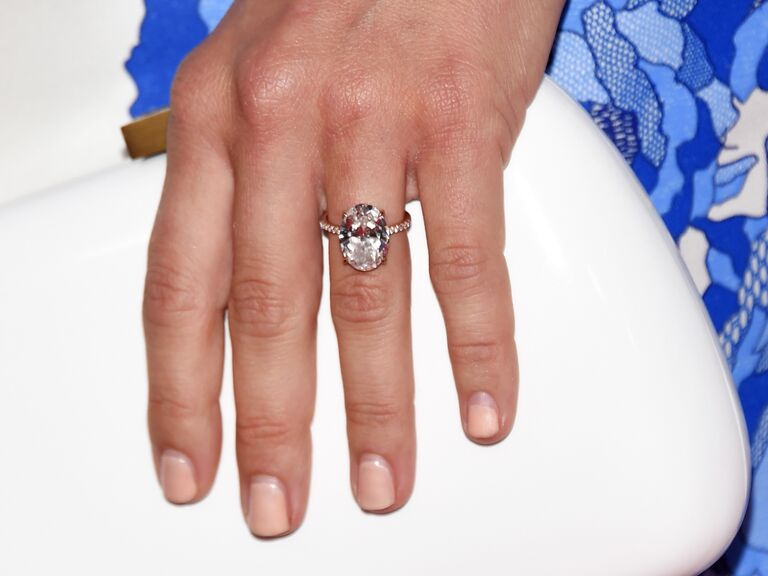 Beyond, right? We haven't been this excited for an oval-shaped diamond since Blake Lively's stunner. Another thing Hough and Lively's diamonds have in common? The designer! Jeweler to the stars Lorraine Schwartz created the five-carat-plus rock, but Laich helped design it.
"Brooks called Lorraine because he wanted to find the most perfect diamond that was truly beautiful and shined so bright — just like Julianne," a source told People. "Brooks and Lorraine worked together for months to find a ring that reflected Julianne's grace and elegance. It's very clean, very elegant, very beautiful, and the diamond is the highest quality. It just shines gorgeous."
The Dancing With the Stars champ also took to her website to describe just how obsessed she is with her new piece of jewelry. "The ring itself makes me feel very feminine and takes my breath away every time I look down, which I can't stop doing, by the way. When it comes to taking it off, forget it. I'll even wake up in the middle of the night to make sure it's still there! I never thought I'd be the girl sticking her hand out to her friends and screaming in unison but here I am, shrieking all over Los Angeles."
With a ring like that, we don't blame you, Jules!