Which Lip Product Is Right For Your Wedding Day Beauty Look?
There's a big difference between lipsticks, lip stains and lip glosses.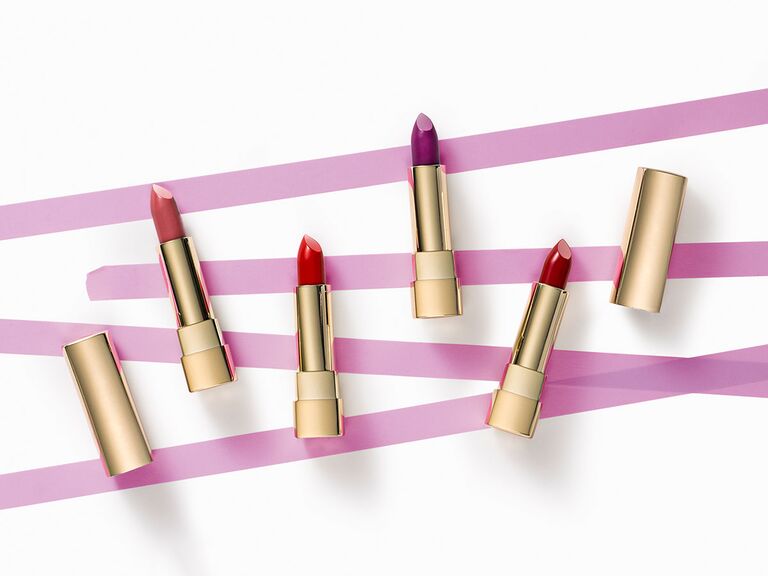 We have included third party products to help you navigate and enjoy life's biggest moments. Purchases made through links on this page may earn us a commission.
A bride's lip color can have a big impact on her bridal look for the wedding day. It can also be difficult to decide which type of lip color is best to use, since there are so many options.
During your makeup trial, your main objective should be to figure out which shade or tone you're going for. Do you want to rock a bold lip or a nude pout? Do you want a pink with brown undertones or a more berry hue? The lip color helps pull the entire look together. I suggest that after your trial, you head to a department store or Sephora and try out a ton of different lip stains, lipsticks and glosses to see what you're most comfortable with. You can find a large array of colors in multiple forms, so below, I've broken down the main differences for each of the options.
Lip Stain
Lip stains essentially "stain" your lips and stay on—the best of the three options. You won't have to worry about your lips smudging all day long! However, stains tend to dry out the lips, so make sure that your lips are moisturized or they may become chapped. Some great lip stain options include Yves Saint Laurent Vernis,  or the Sephora Collection Lip Stains.

Yves Saint Laurent glossy stain lip color, $36, Sephora.com
Lip Gloss
Glosses are the easiest to apply and leave your lips with a nice sheen. If you want a very natural look and are hoping to keep your lips as close to your natural coloring as possible, this may be your best choice. Glosses require you to apply more frequently, so it comes down to personal preference. A lip gloss I absolutely love for brides is Buxom's Full-On Lip Polish in Dolly.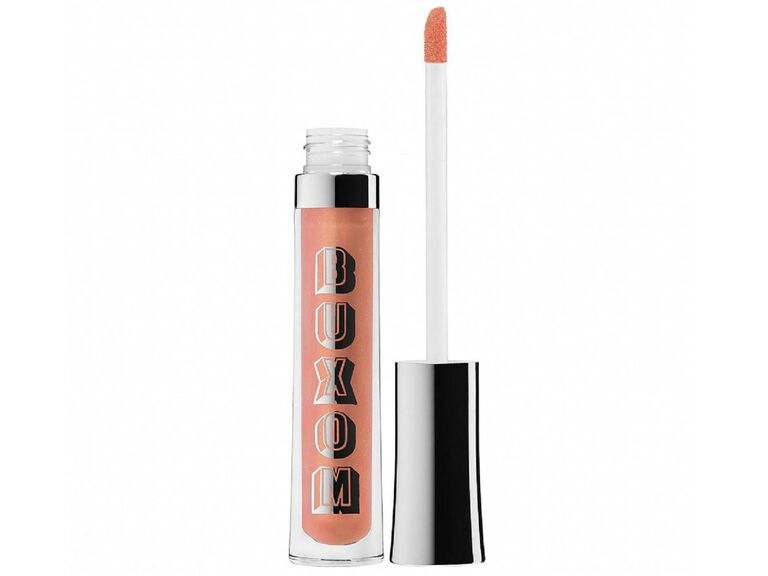 Buxom Full-On lip polish, $20, Sephora.com
Lipstick
Lipsticks are the most common option for brides, as it's the widest selection to choose from. Lipsticks tend to stay better than glosses, but are more moisturizing that lip stains. A nice mix between the durability of a stain and the creaminess of a lipstick is a liquid lipstick, like Kat Von D's Everlasting Love Liquid Lipstick in Noble.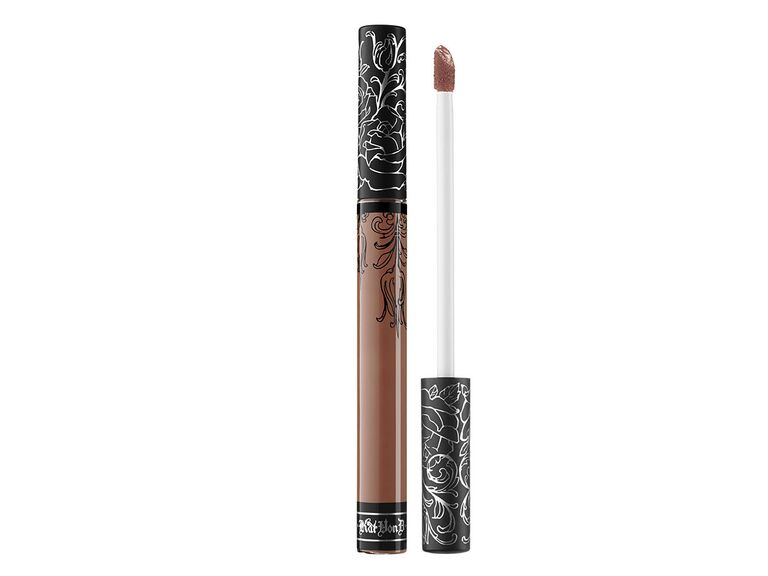 Kat Von D everlasting liquid lipstick, $20, Sephora.com
Ultimately, which type you decide to use is entirely up to your own individual preferences.  I would recommend finding a shade that you like a few months before your wedding day, and try it out in a stain, lipstick and gloss to see which wears the best and you feel most comfortable in.
Brittany Lo is the founder and CEO of the New York City–based beauty services company Beautini and an ultimate beauty junkie. She's been obsessed with makeup her entire life and knew she'd end up dedicating her professional life to making women feel beautiful for the most important day of their lives.