12 Romantic and Funny Ways to Word Your Wedding Signs
by Simone Hill
Got writer's block when it comes to what to say on your wedding signs? We've rounded up some cute and witty sayings to jump start your inspiration. For a personalized branded feel at your wedding, carry the theme throughout in multiple places, whether it's Shakespeare sonnet table names to match your vows or a pun inspired invitation and photo booth back drop!
I am my beloved's and my beloved is mine.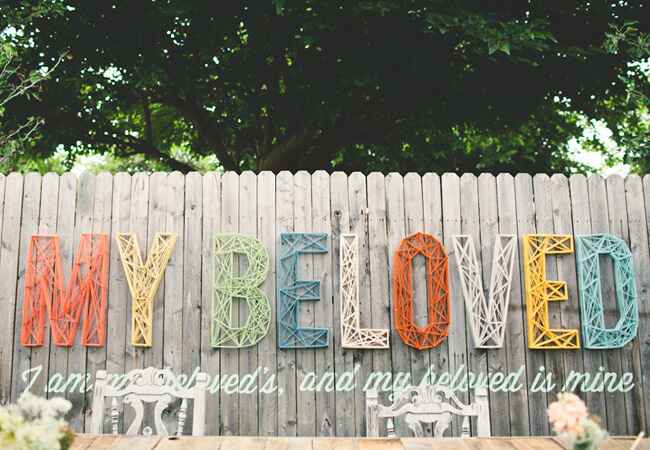 photo by
Let's Frolic Together
Please 'stache some treats for later.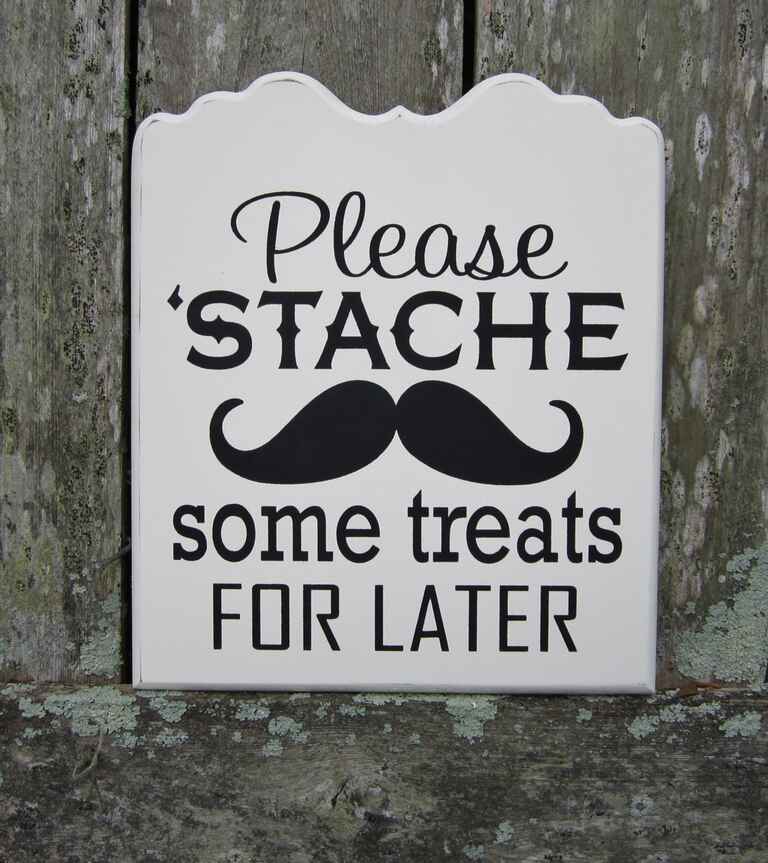 Mutual weirdness forever.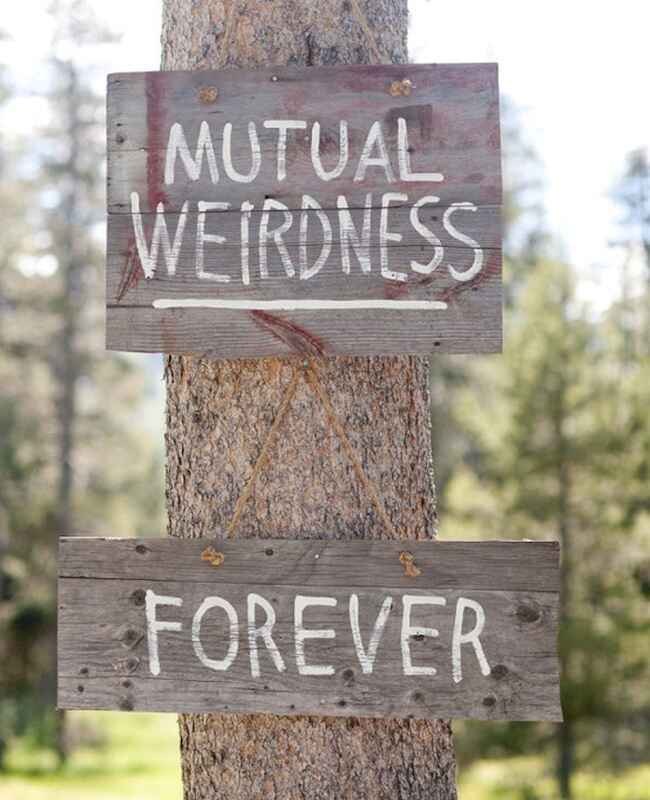 photo by
SweetAppleLifestyle.blogspot.com
When bride and groom exit as a pair, please joyously toss your pom poms in the air.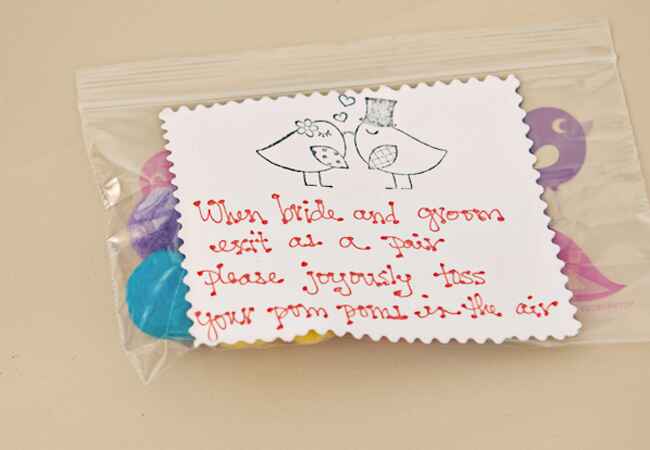 photo by
Ashley Maxwell Photo
I you to pieces.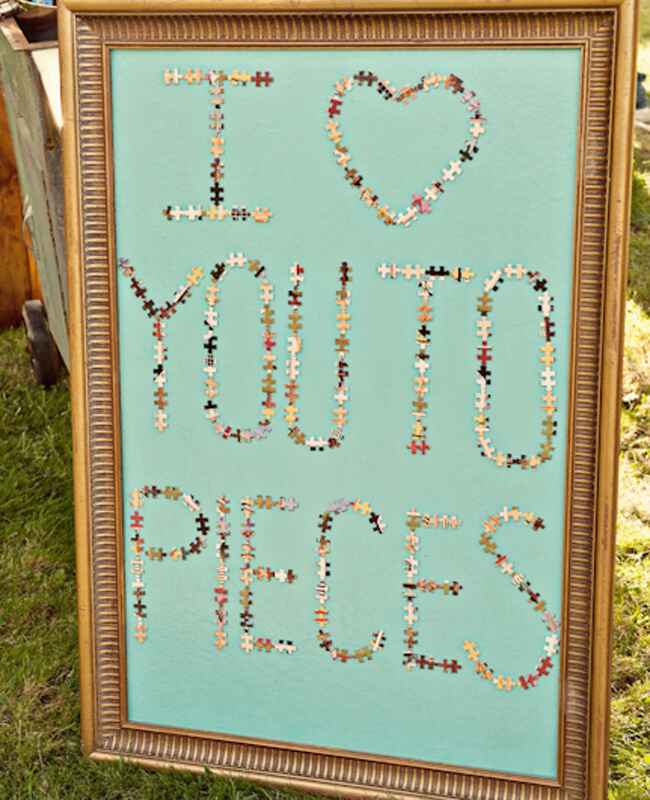 photo by
Ashley Maxwell Photo
It's really happening!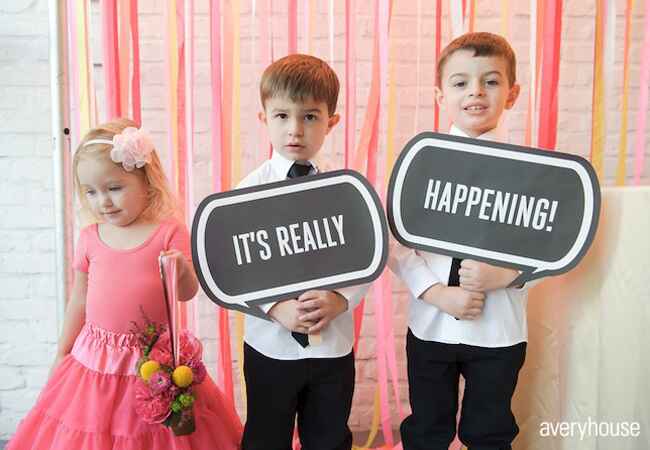 photo by
Avery House via JesiHaackWeddingsBlog.com
Hoppily ever after.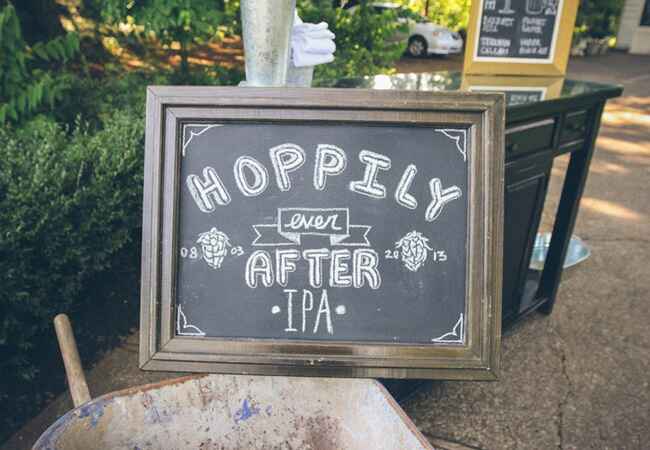 Happily ever after begins here.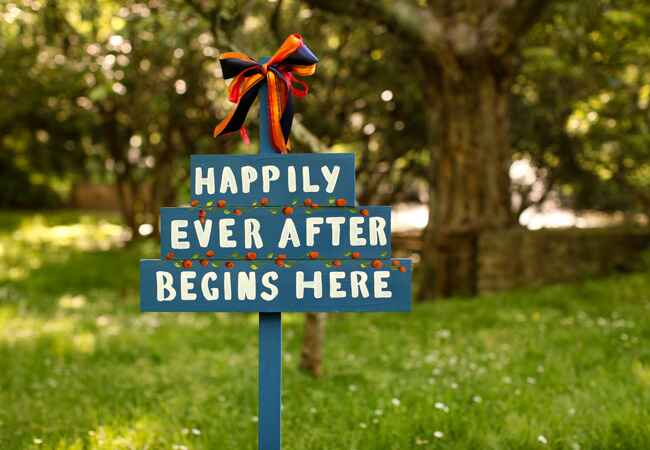 (From the album of: A Chic Vintage Wedding in New Hope, PA)
We make declaration of our love and union/ In public declaring what was previously ours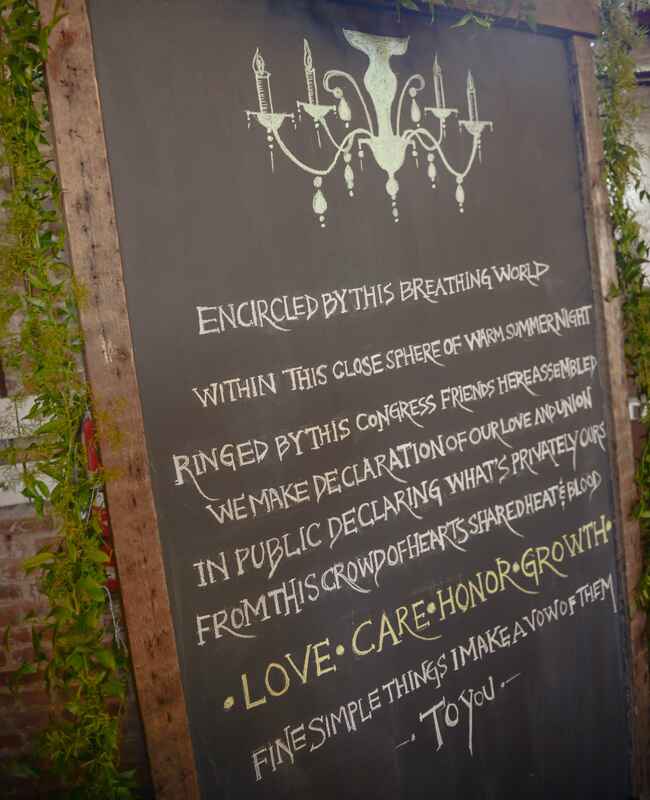 (From of the album of: An Intimate Wedding in Brooklyn, NY)
They could not remember a time until now that forever did not seem long enough.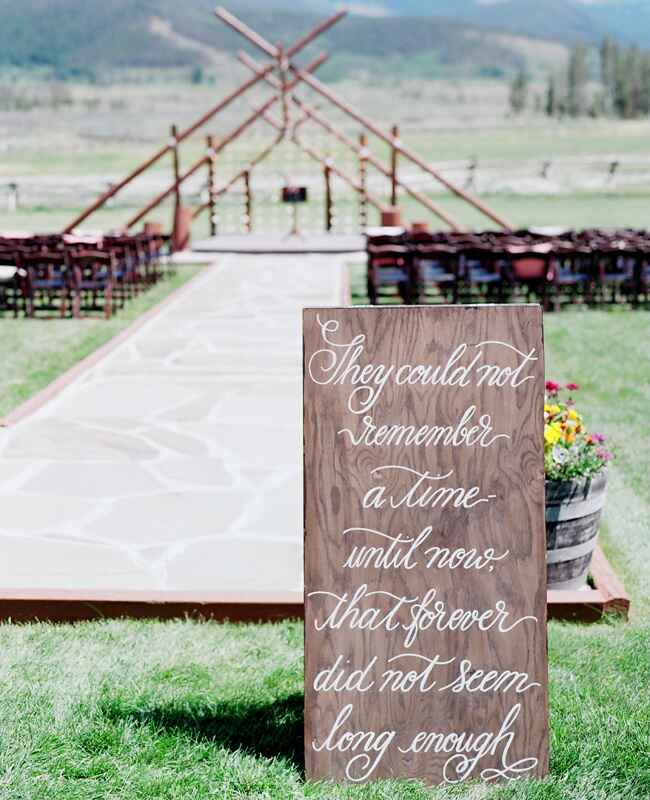 (From the album of: A Romantic Weekend in Tabernash, CO)
Today, two families become one so pick a seat not a side.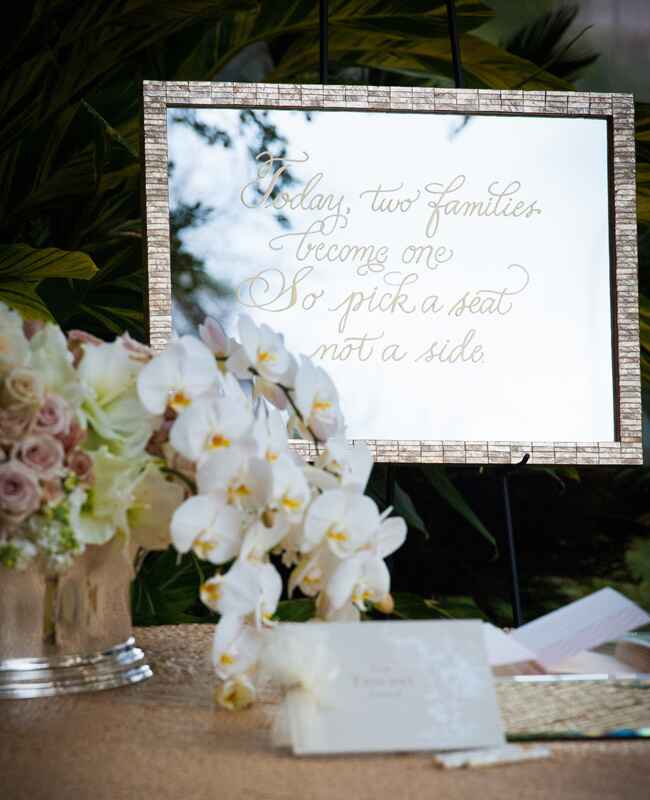 This way to the "I Do's" and the kiss!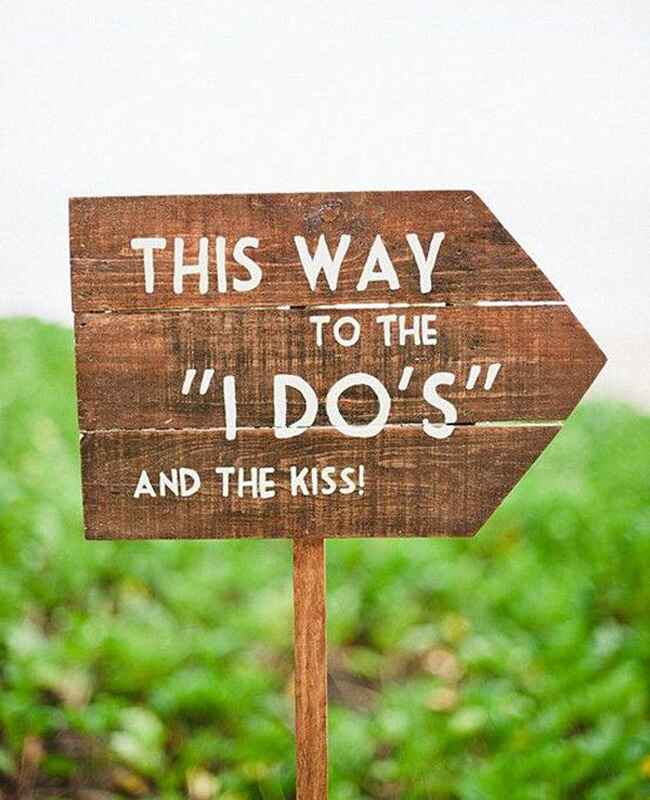 photo by
ElegantWeddingInvites.com
Want more? Right here!
> 75+ more wedding sign inspiration