46 Wedding Sign Quotes That Will Perfectly Capture Your Event's Vibe
From sweet to funny, we have something for everyone.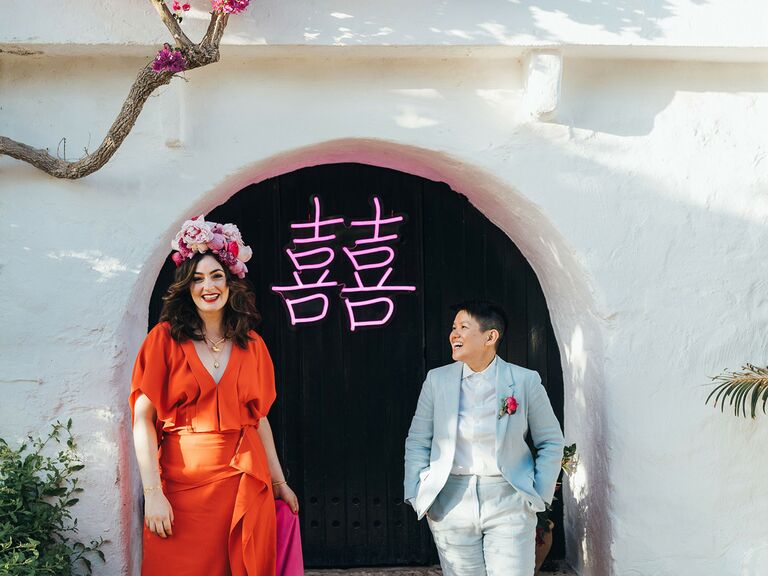 MISS GEN PHOTOGRAPHY
We love wedding signs because they're multifaceted: Not only will they serve as chic wedding decor (hello, photo booth backdrop), but you can take them home with you after the fact for a nostalgic reminder of the celebration. To help create the perfect wedding signage, we rounded up 46 wedding sign quotes to celebrate true love.
The right wedding sign quotes help set the tone for the big day—whether you're hosting a light-hearted fete or an ultra-romantic ceremony. But selecting the perfect personalized saying can be a challenge. If you're having writer's block for what you should put on your welcome sign, find our favorite quotes below. We included romantic quotes, bible verses, and funny jokes—all of which will work well on your wedding welcome sign, wedding reception, your wedding gift table, or your dessert table. These sign ideas will also play well with any kind of stye, whether you love the boho look or you're dreaming of a rustic wedding. If you want to personalize it even further, add your wedding hashtag or your wedding date. Psst: Don't forget to save all your favorite images for wedding inspiration so you can show them to your wedding planner later.
Cute Wedding Sign Quotes
Your guests will feel the love with these adorable love quotes and wedding quotes. Look for a quote that will personalize your nuptials. Do you have a favorite song, quote from a book or bible verse? That small details will make your day feel even more special for your wedding guests—and of course for you, the newlyweds.
"I love her and that's the beginning and end of everything." —F. Scott Fitzgerald.
"Welcome to our love story."
"I have found the one whom my soul loves."
"You are the best thing."
"They could not remember a time, until now, that forever did not seem long enough."
"Joy and happiness."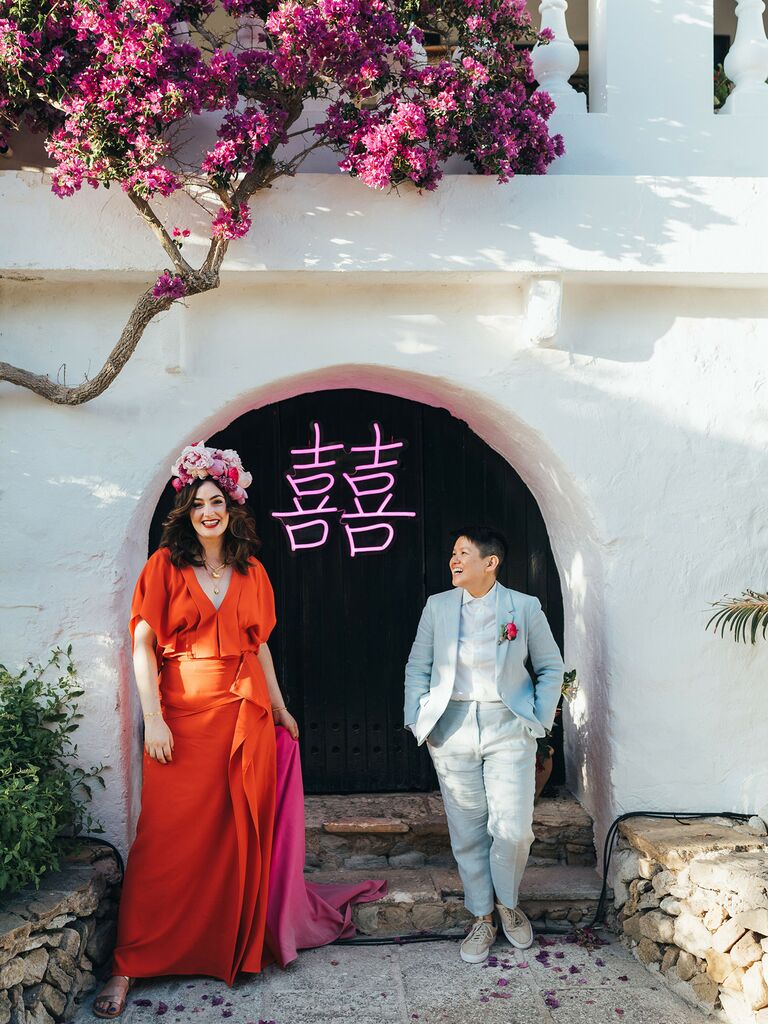 "I like you and I love you."
"You are my happily ever after."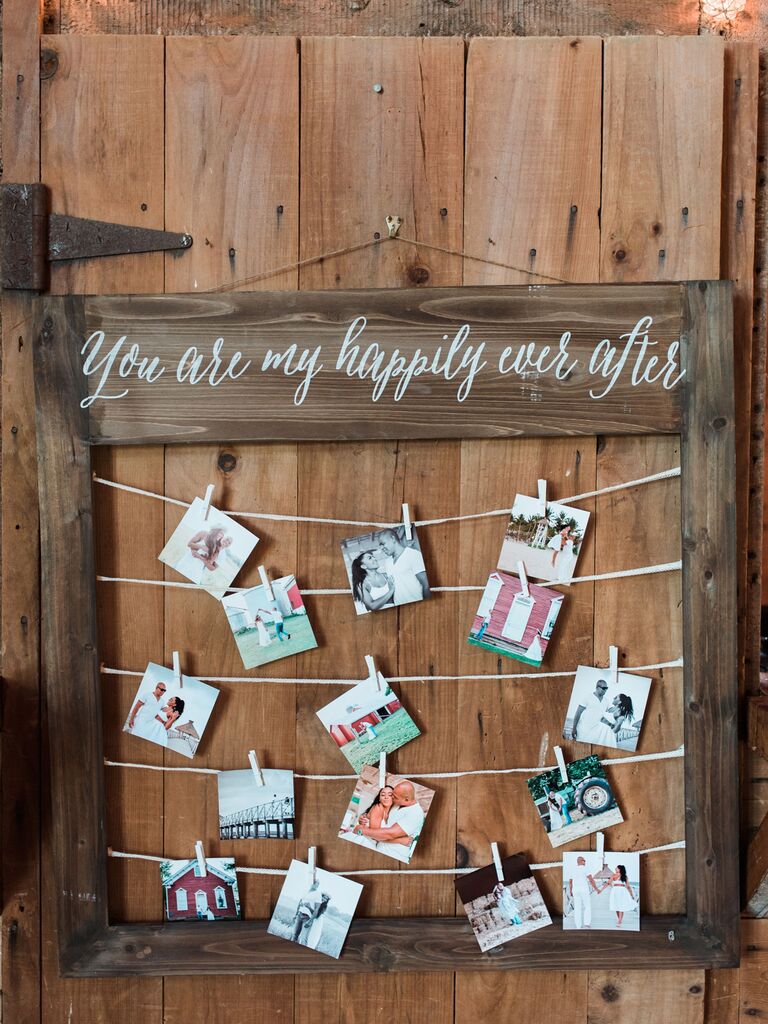 "Once in a while, love gives us a fairytale."
"Any day spent with you is my new favorite day. So, today is my new favorite day."
"I don't know where I'm going from here, but I promise it won't be boring" —David Bowe
"Nothing can stop our love"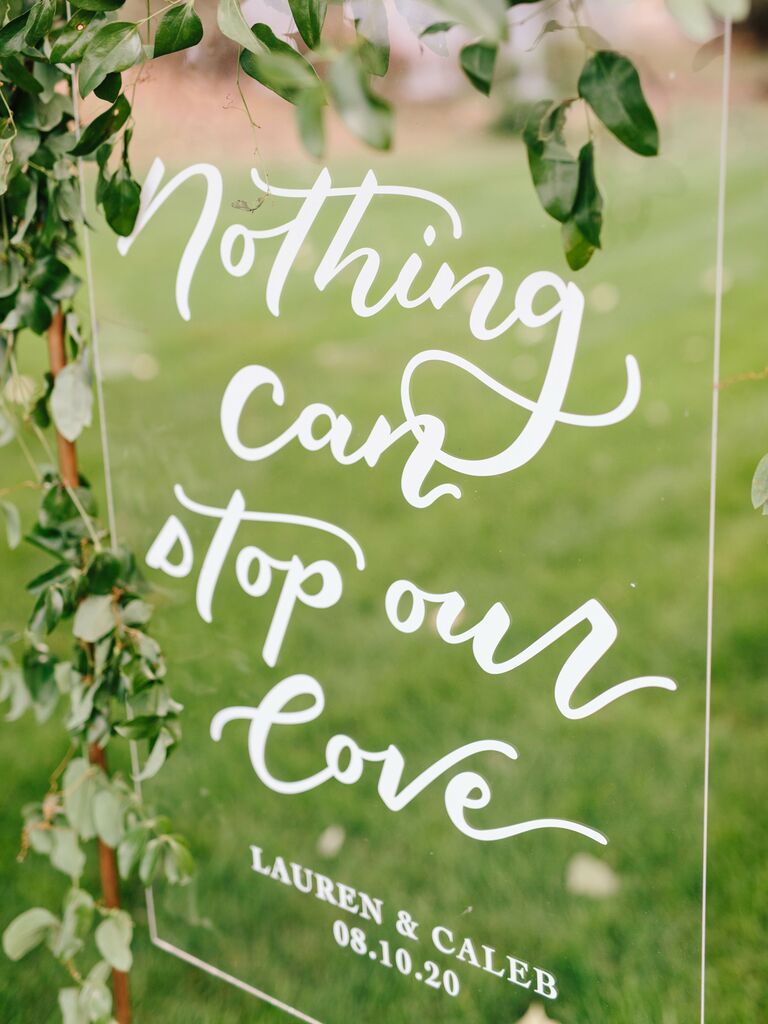 "It's a forever thing"
"Better together"
"Let's party! The best things in life are meant to be shared. Thank you for being here and celebrating with us today. We are so grateful for all the love, support, and guidance we've received from all of you!"
"Best I ever had."
"Wish you were here."
"To us."
"Together is a beautiful place to be."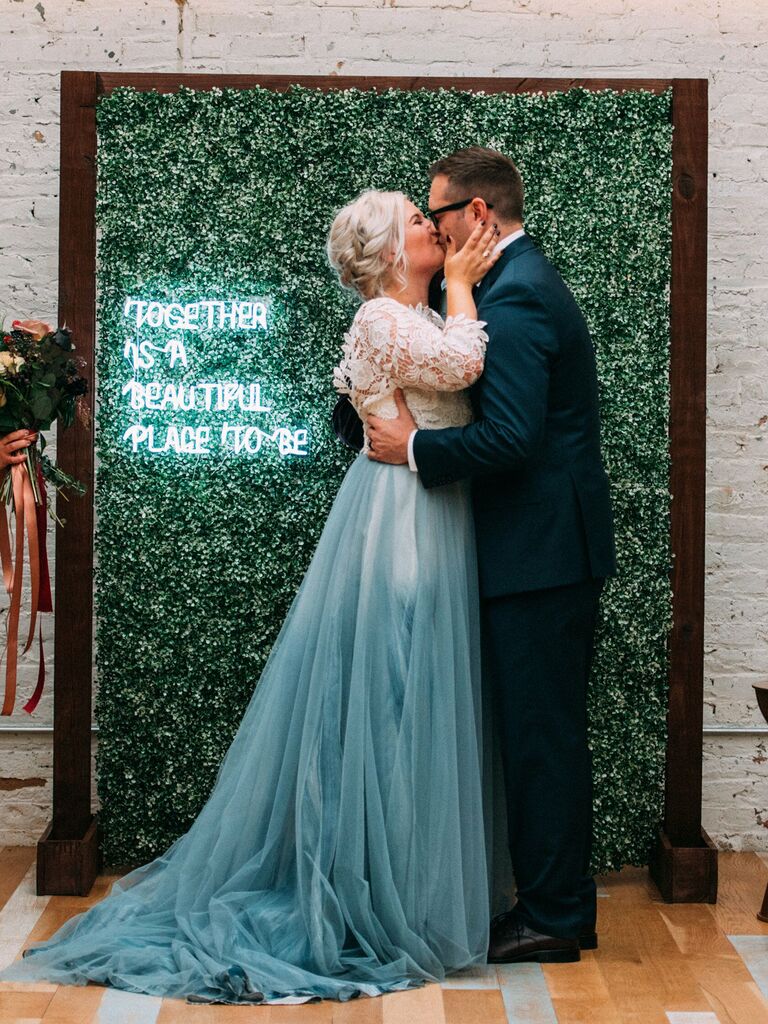 "And so the journey continues. Welcome to our beginning."
"And the stars look very different today." —David Bowe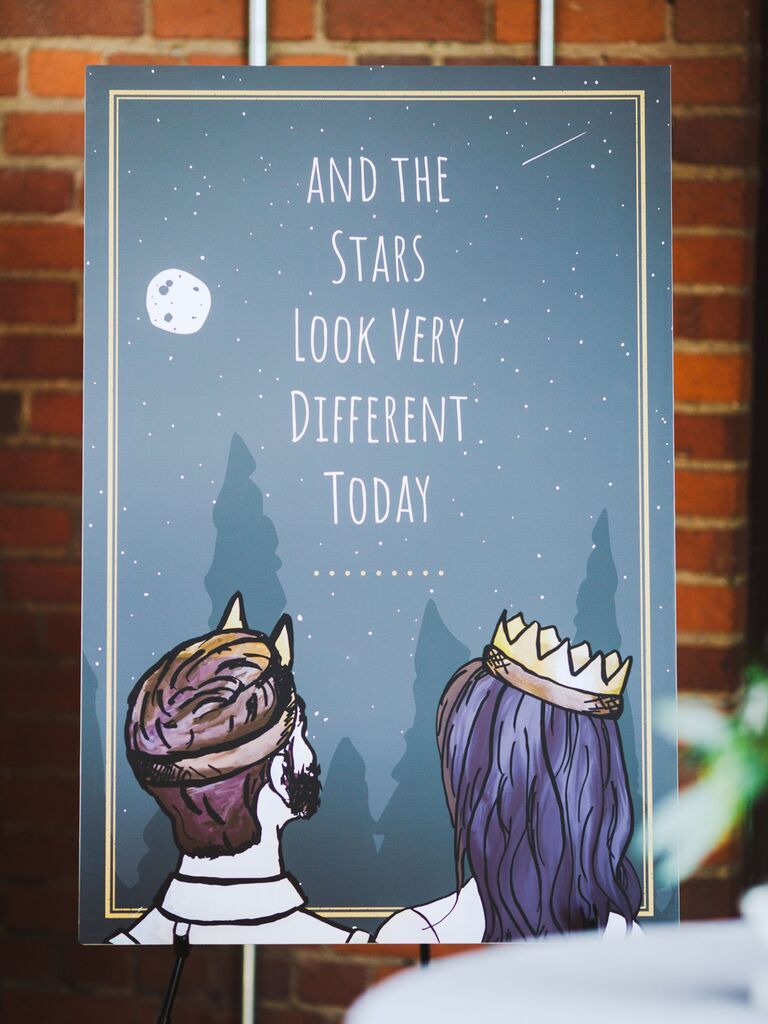 "You, me, mexico"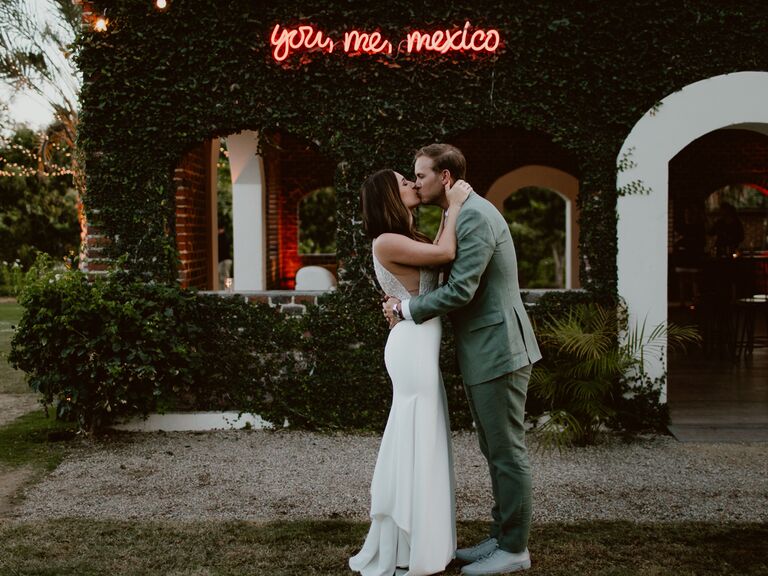 "Love grows wild."
"Eat what you like. Sit where you will. We're all family here. We hope you brought your dancing shoes."
"Love is patient, love is kind. It does not envy, it does not boast, it is not proud. It does not dishonor others, it is not self-seeking, it is not easily angered, it keeps no record of wrongs. Love does not delight in evil but rejoices with the truth. It always protects, always trusts, always hopes, always perseveres. Love never fails."
"And so the adventure begins."
"I love you anyway."
"It's by your side I make my home." —Dave Matthews
"You be my glass of wine, I'll be your shot of whiskey."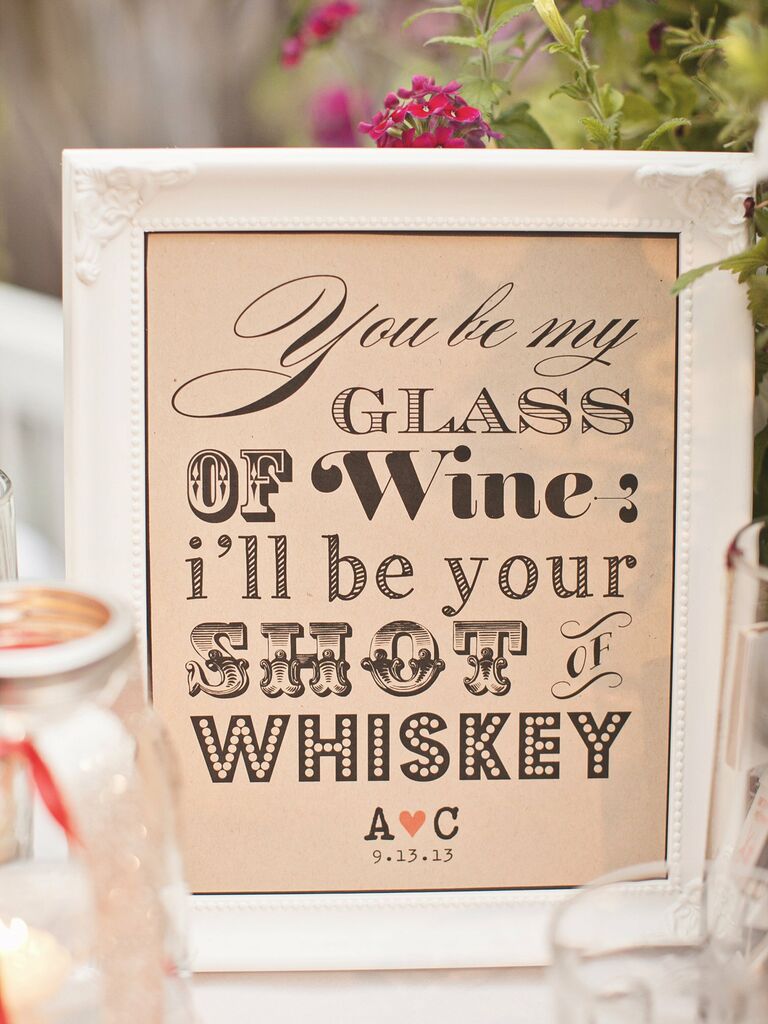 "All I know is Darling, I was made for loving you."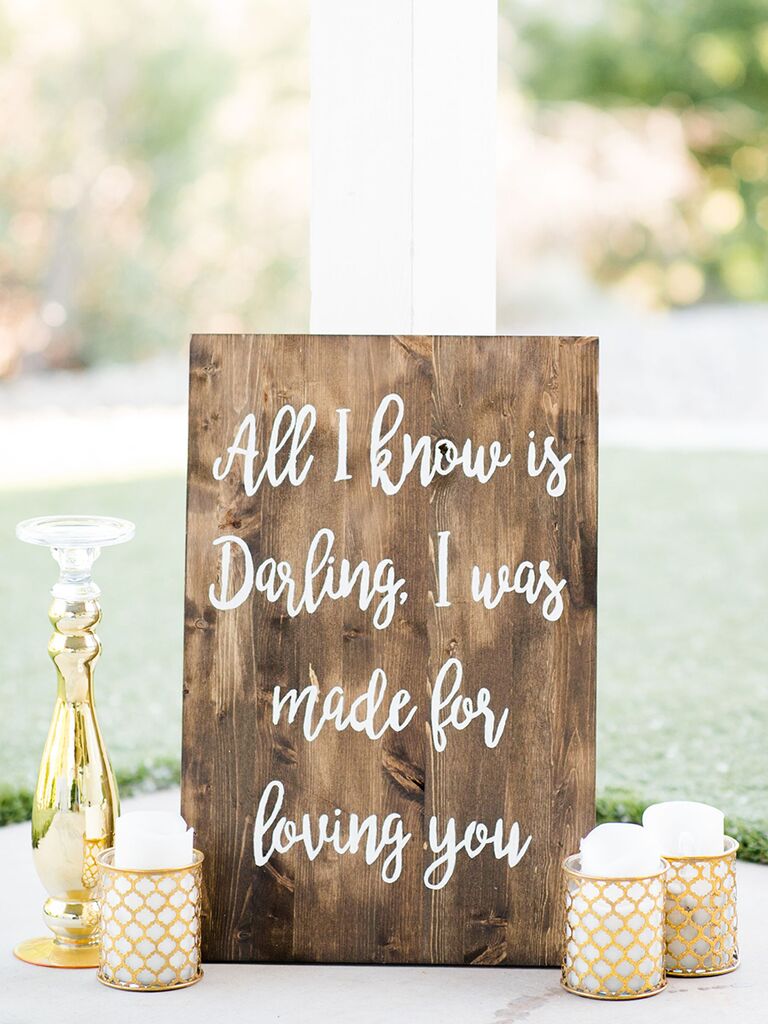 My bounty is as boundless as the sea, my love as deep; the more I give to thee, the more I have, for both are infinite.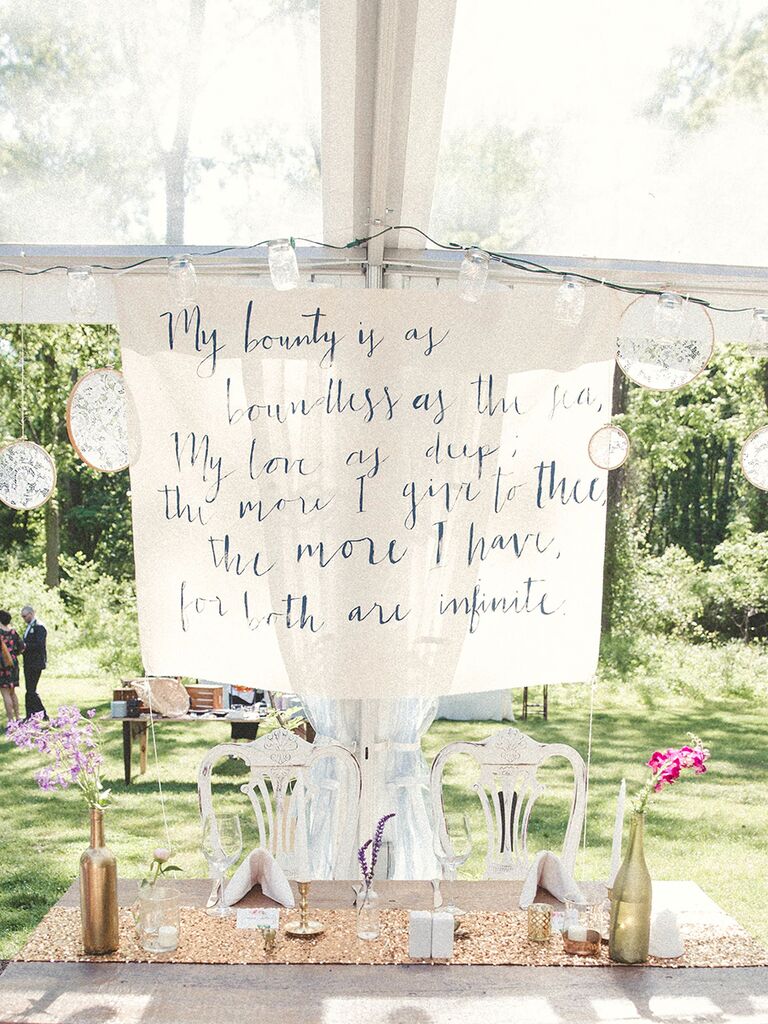 Funny Wedding Sign Quotes
Welcome your guests with one of these funny wedding sign quotes. They're guaranteed to make your loved ones smile (not to mention you as you go about wedding planning).
"You look hot. Let's do this."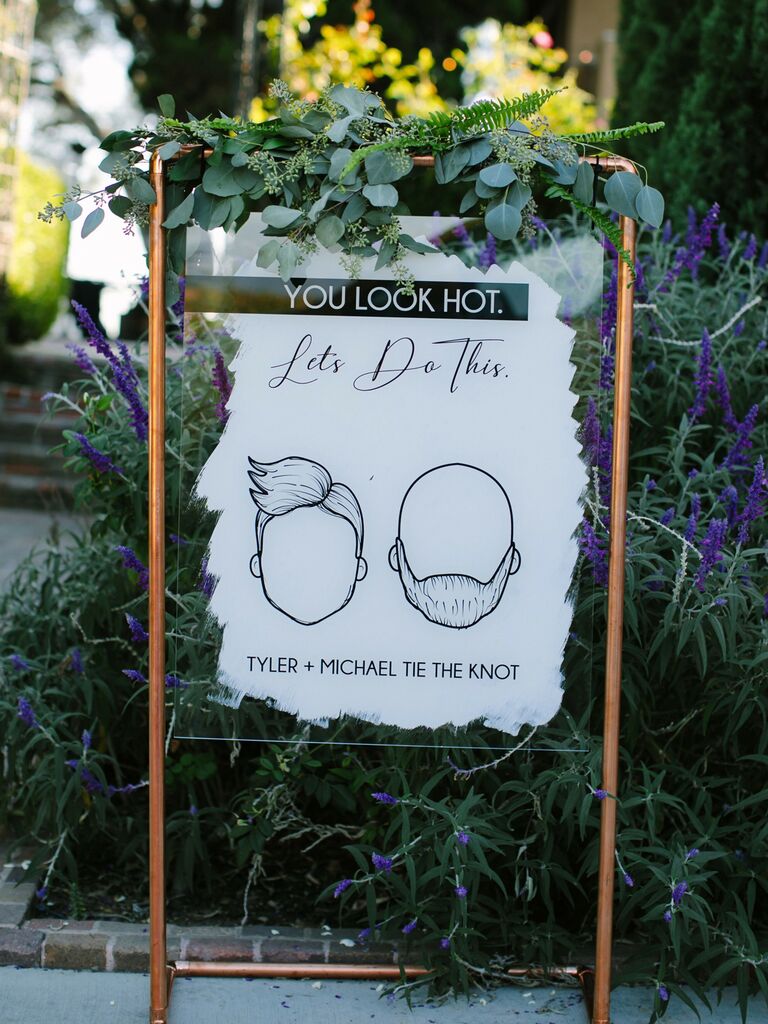 "Love you, mean it."
"You're the gin to my tonic."
"We've waited 2,284 days for this. Party and celebrate accordingly."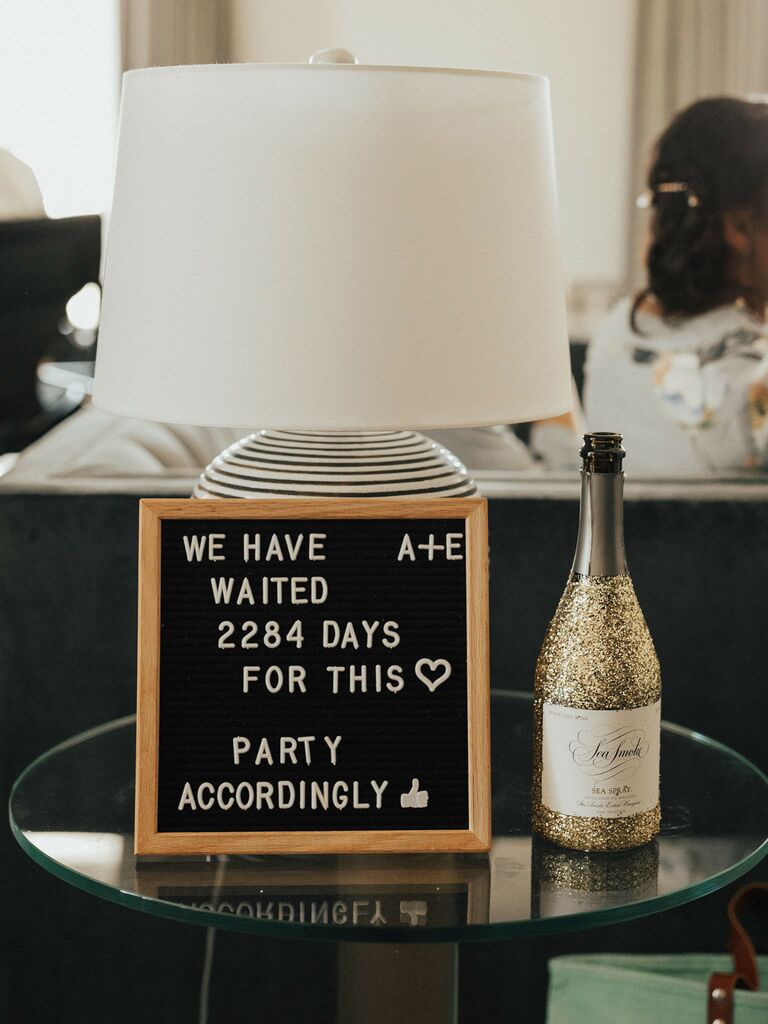 "Yay."
"Find me a man who's interesting enough to have dinner with, and I'll be happy." -Lauren Bacall
"Hello, darling. You look incredible, now go grab a drink."
"Game. Set. Match."
"Hello! Wedding things this way."
"Can I get a witness?"
"All you need is love and pizza."
"Our universe will never be the same."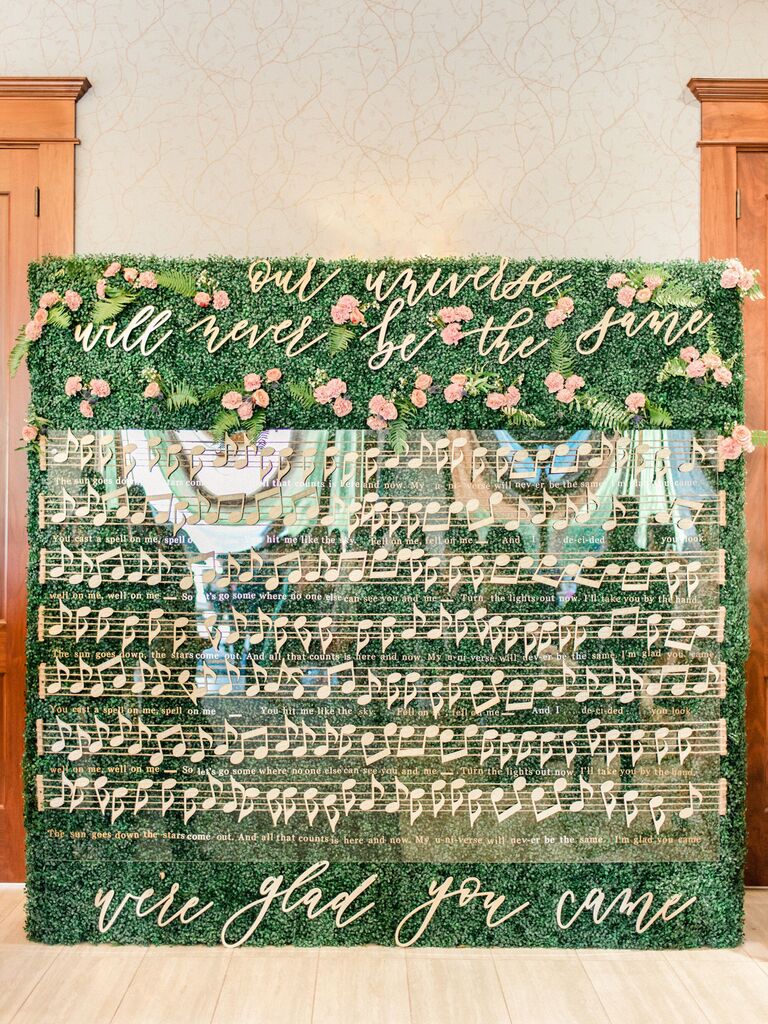 "Yaaaaas."
"And I would walk 500 miles...And I would walk 500 more."
"Trust me, you can dance." —Alcohol