15 Creative Sign Ideas for the Bar
Looking for a simple way to customize your cocktail hour? Try one of these cool signs to decorate the bar.
by Bridget Clegg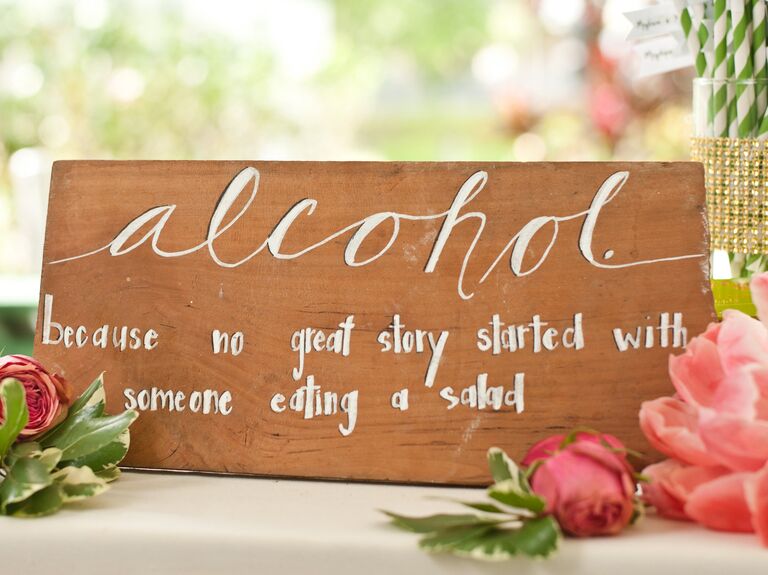 photo by
Windsor Event Studio
Point guests to the bar with a custom sign that complements your reception décor. Hint: This is one of those easy ways to display your personal style without spending extra budget. It can be as simple as a small framed "bar" sign with a few added decorative elements (think: custom motif or monogram) or as specialized as creating a tailor-made drink menu that you've printed yourself. Check out our favorite examples, below.
1. His & Hers Drink Sign
From: An Elegant Garden Getaway at a Private Residence in Houston, Texas
2. Wine-Cork Bar Sign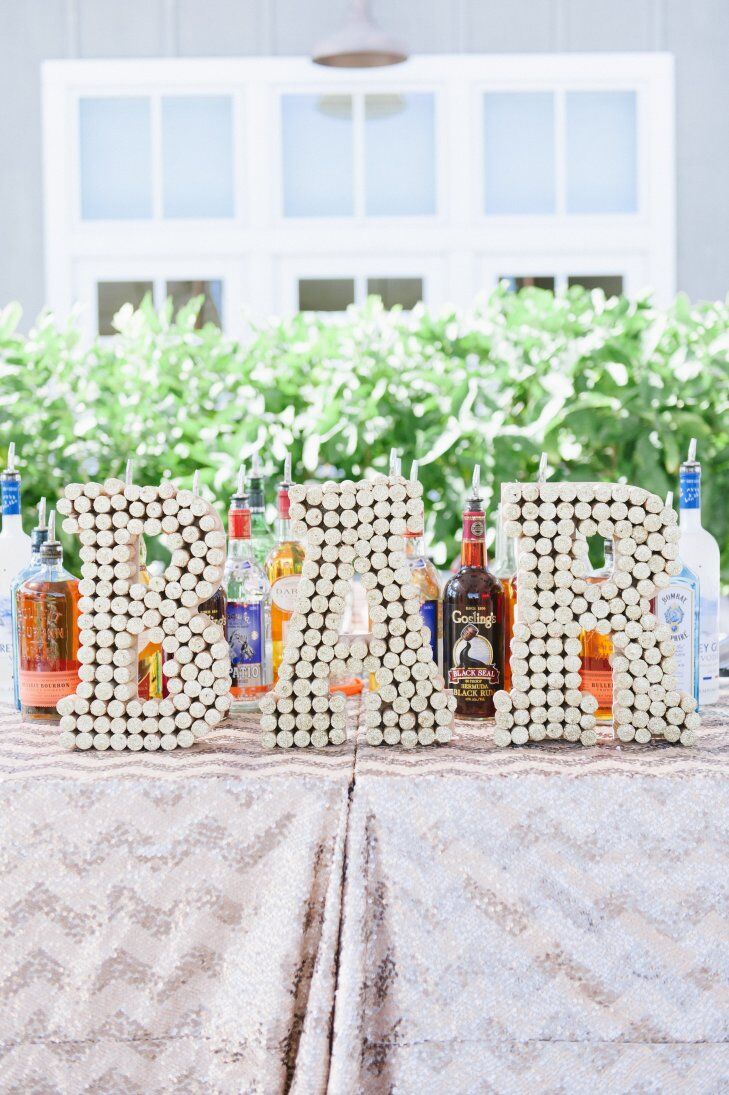 From: A Traditional Vineyard Wedding at Long Meadow Ranch in St. Helena, California
3. Calligraphed Wood Plaque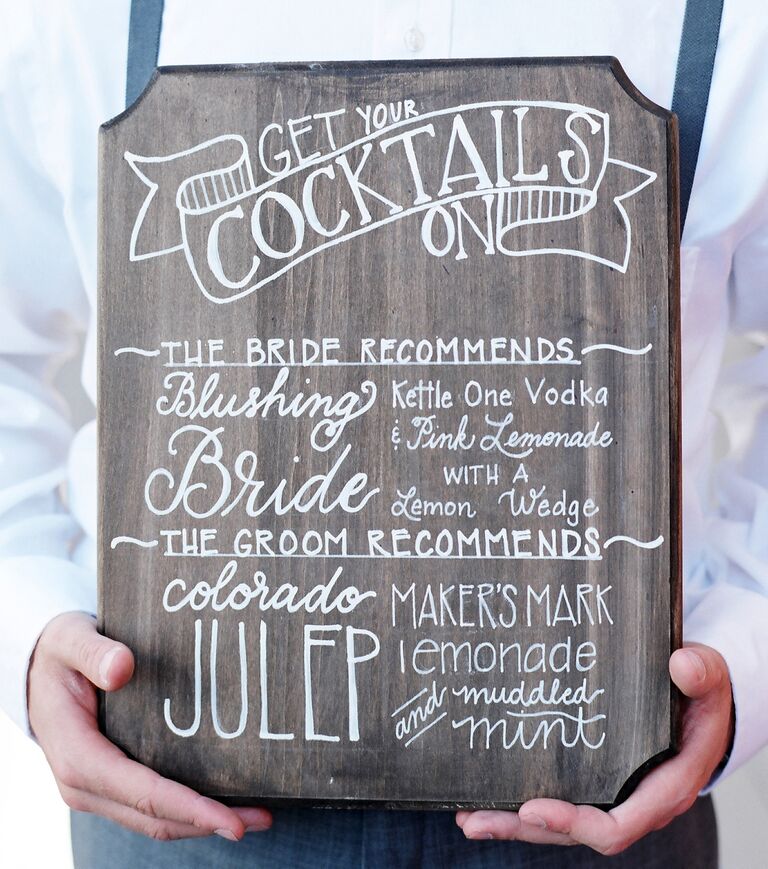 photo by
Laura Murray Photography
From: A Romantic Weekend Wedding in Tabernash, Colorado
4. Framed Bar Sign With Song Lyrics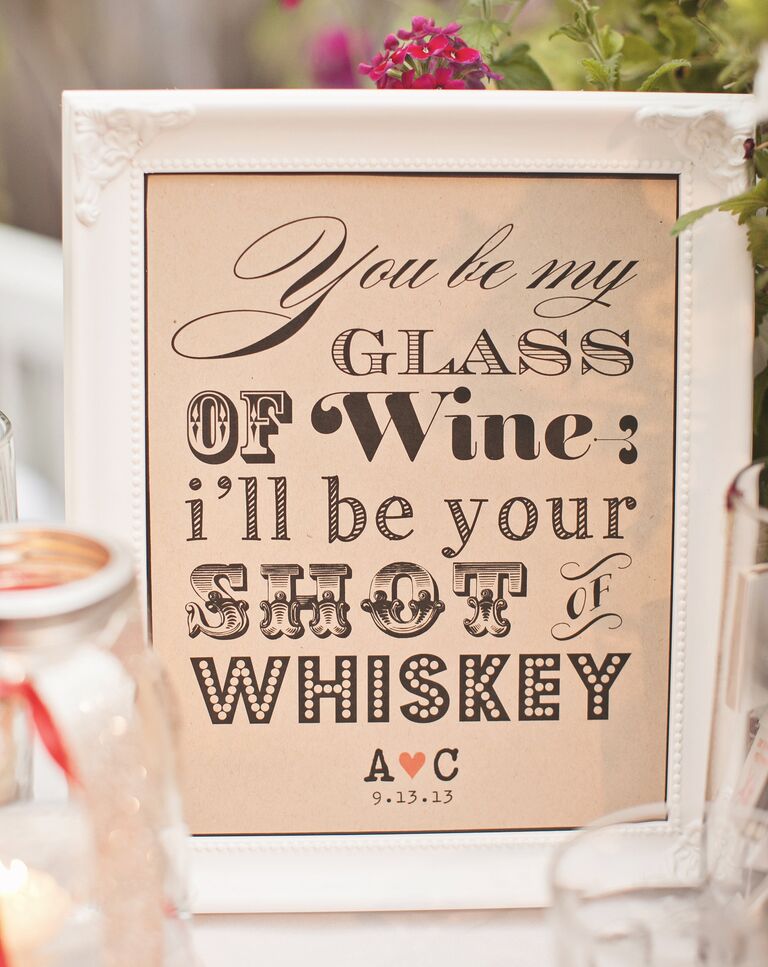 photo by
Amanda Lloyd Photography
From: A Romantic Beach Wedding in Cannon Beach, OR
5. Cocktail Menu With Custom Illustratons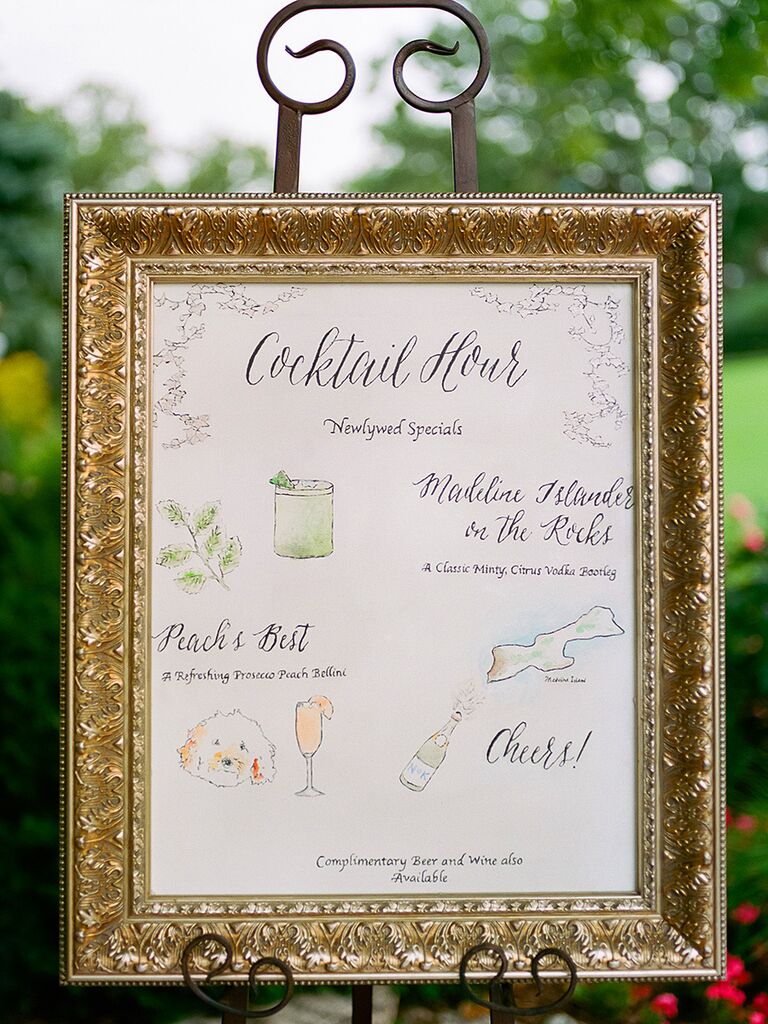 From: A Luxury Lakefront Wedding at The Minikahda Club in Minneapolis, Minnesota
6. 'Ring for Champagne' Sign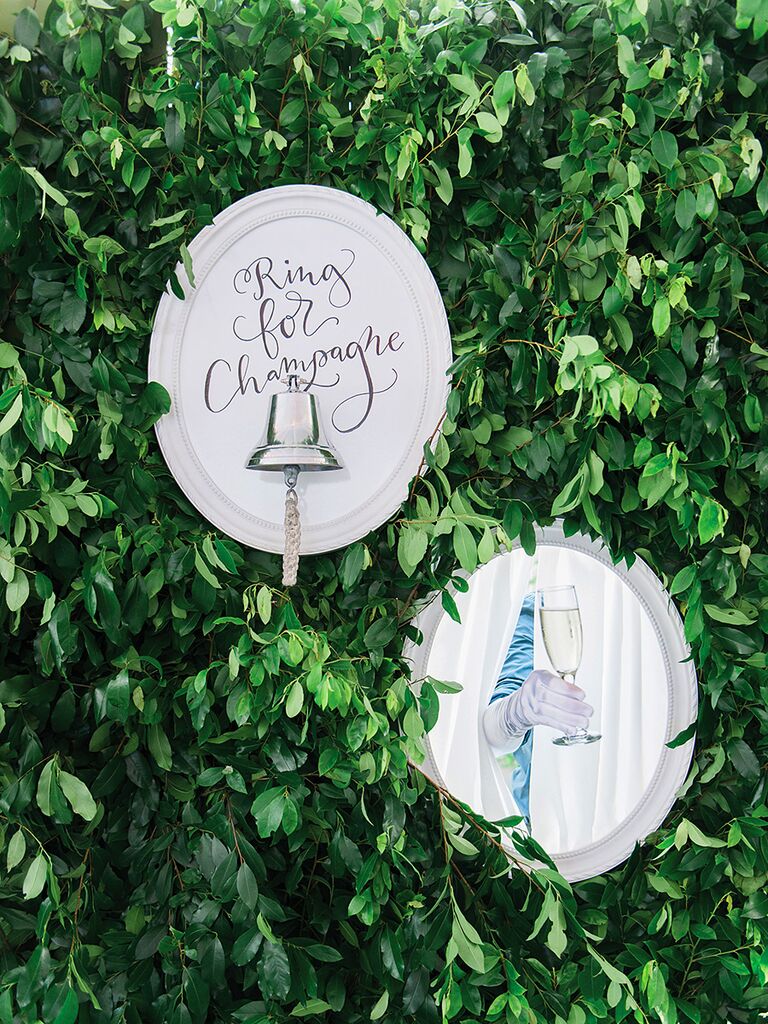 7. Paper-Tent Bar Sign With Custom Drink Names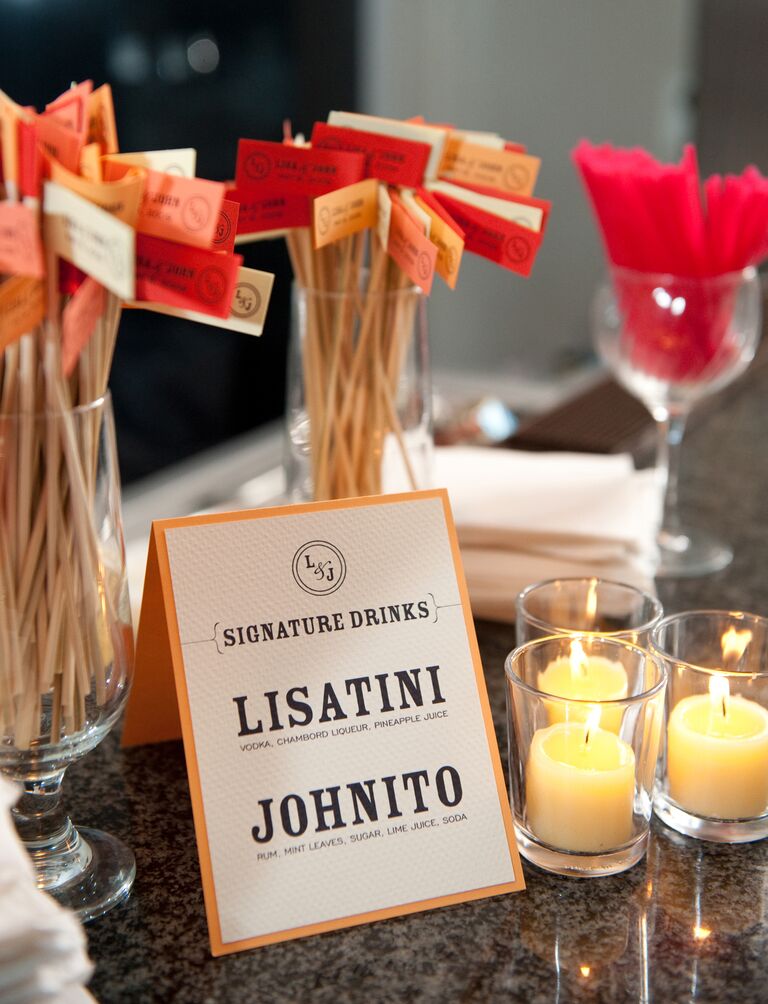 photo by
Jeff Tisman Photography
From: A Casual Wedding in Old Bridge, New Jersey
8. Chalkboard Beverage Station Menu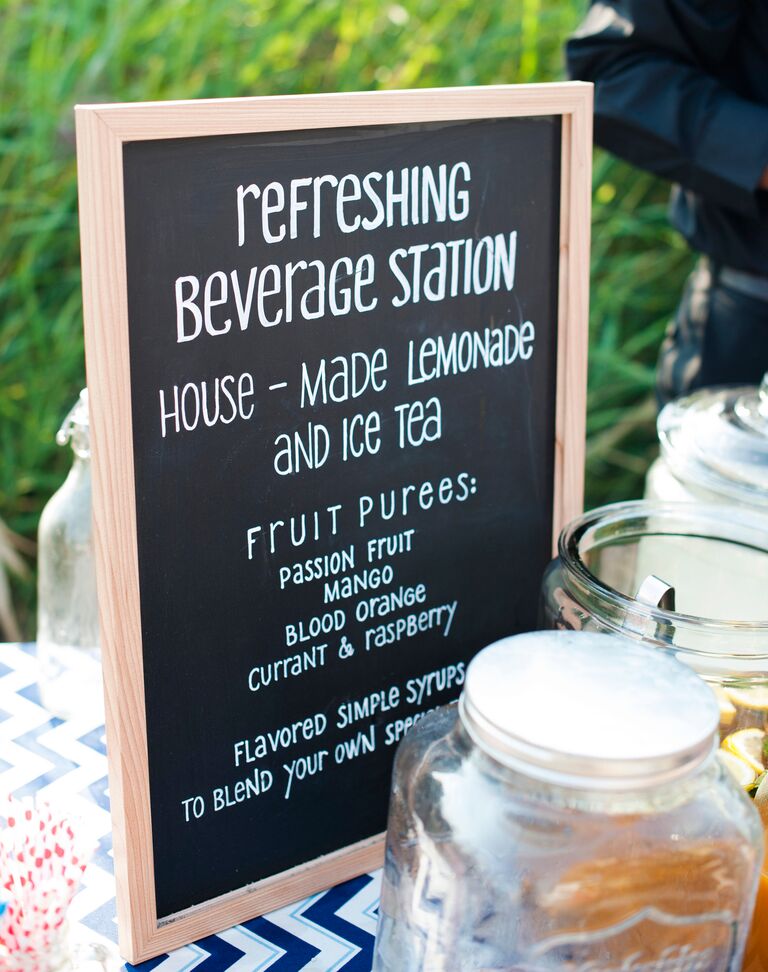 photo by
Justin & Mary Photography
9. 'Pick Your Glassware' Drink Sign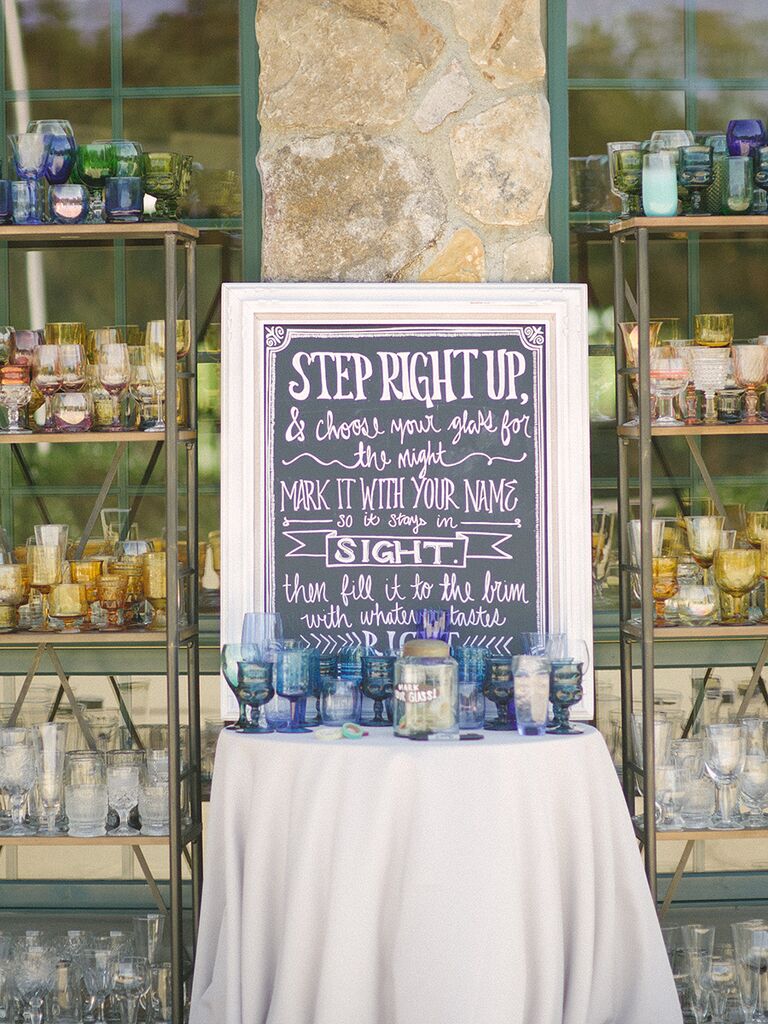 From: A Rustic, DIY Wedding at Camp Kon-O-Kwee Spencer in Fombell, Pennsylvania
10. Vintage B-A-R Sign With Easel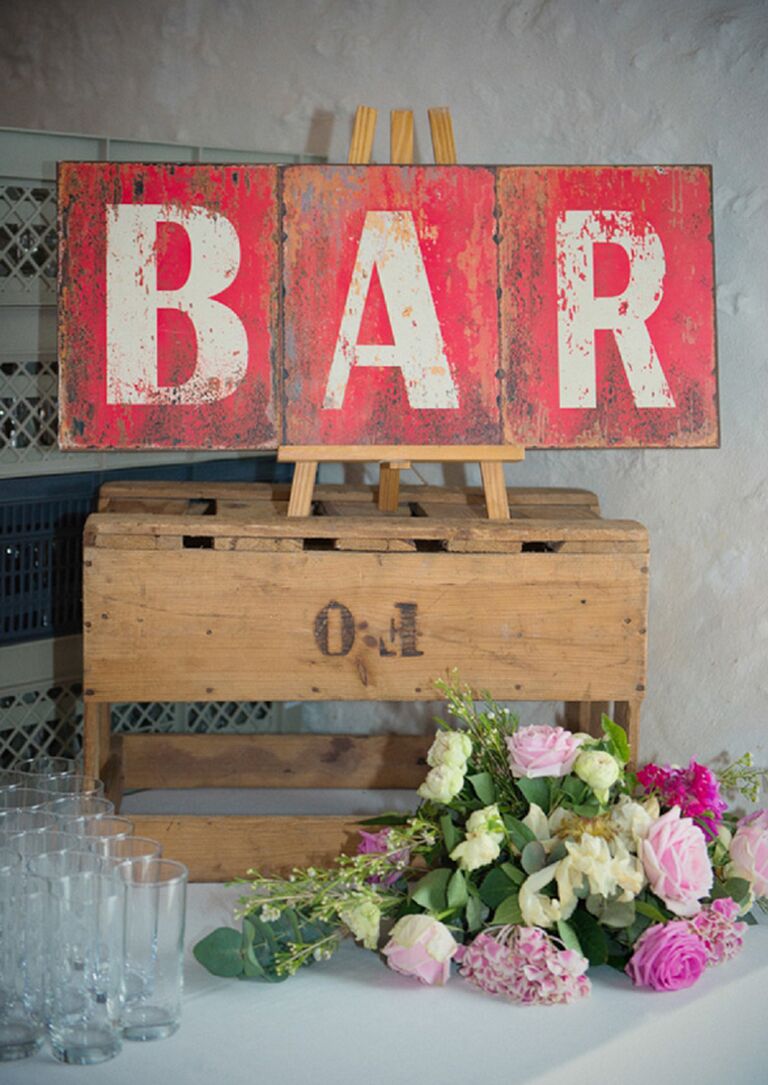 photo by
Susie Lawrence Photography
11. 'Pour the Rum' Themed Cocktail Bar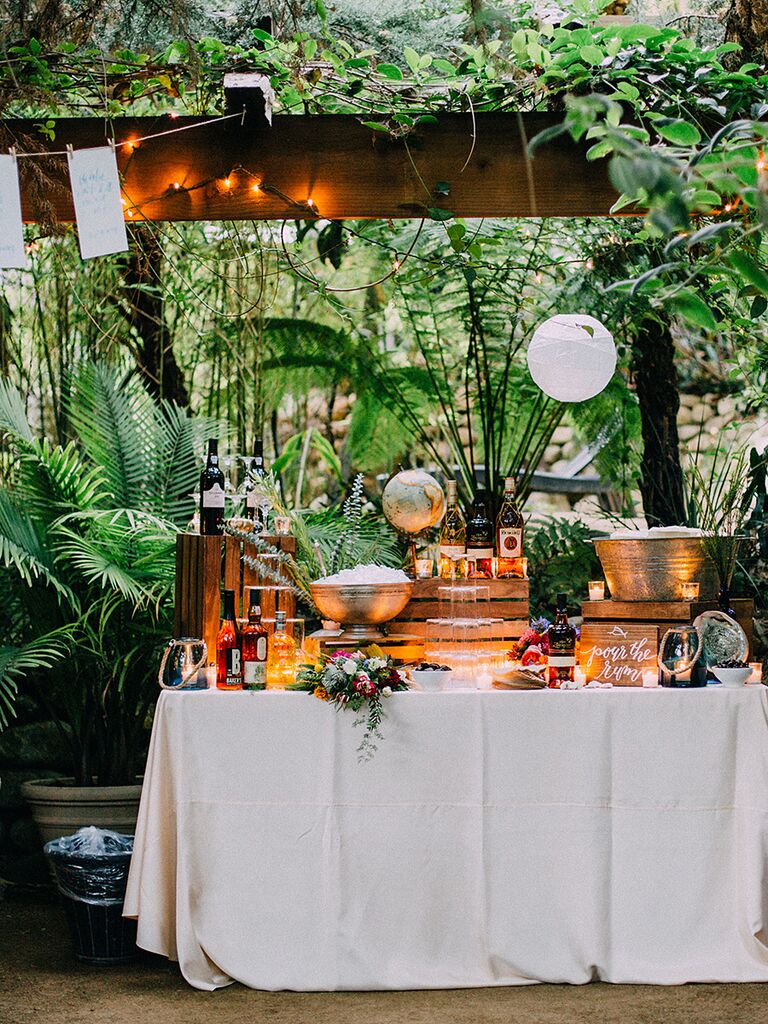 From: A Tropical Wedding at Holly Farm in Carmel, California
12. Eat, Drink and Be Married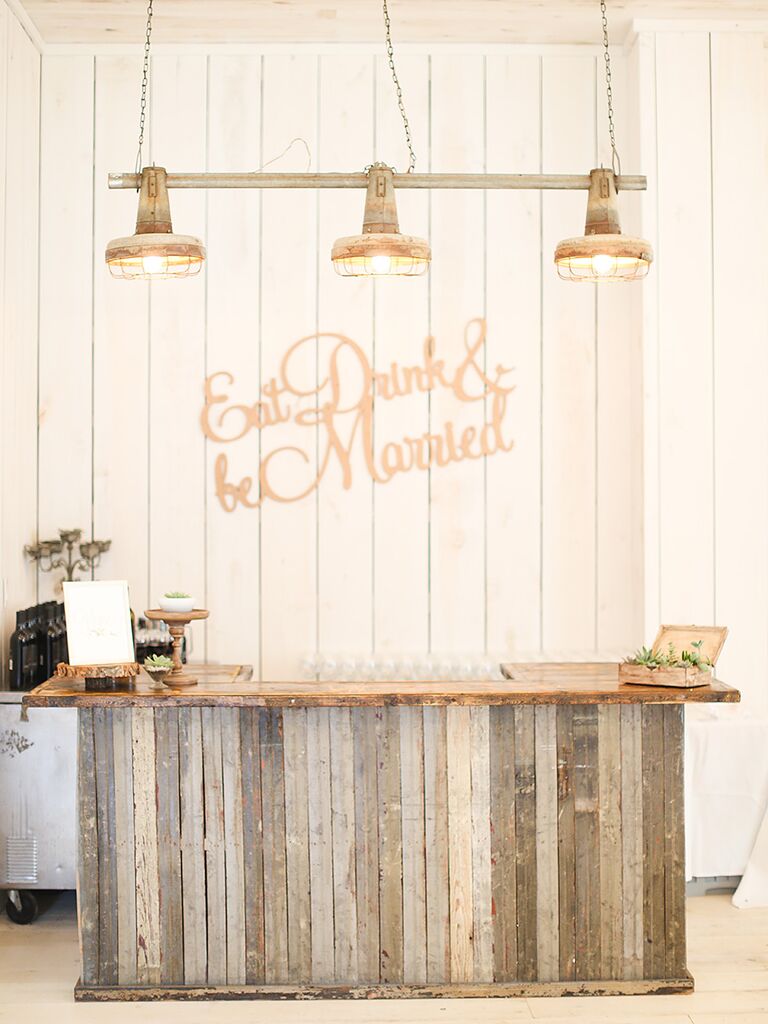 From: A Minimalist Barn Wedding at White Sparrow Barn in Quinlan, Texas
13. Rustic Beer and Wine Selection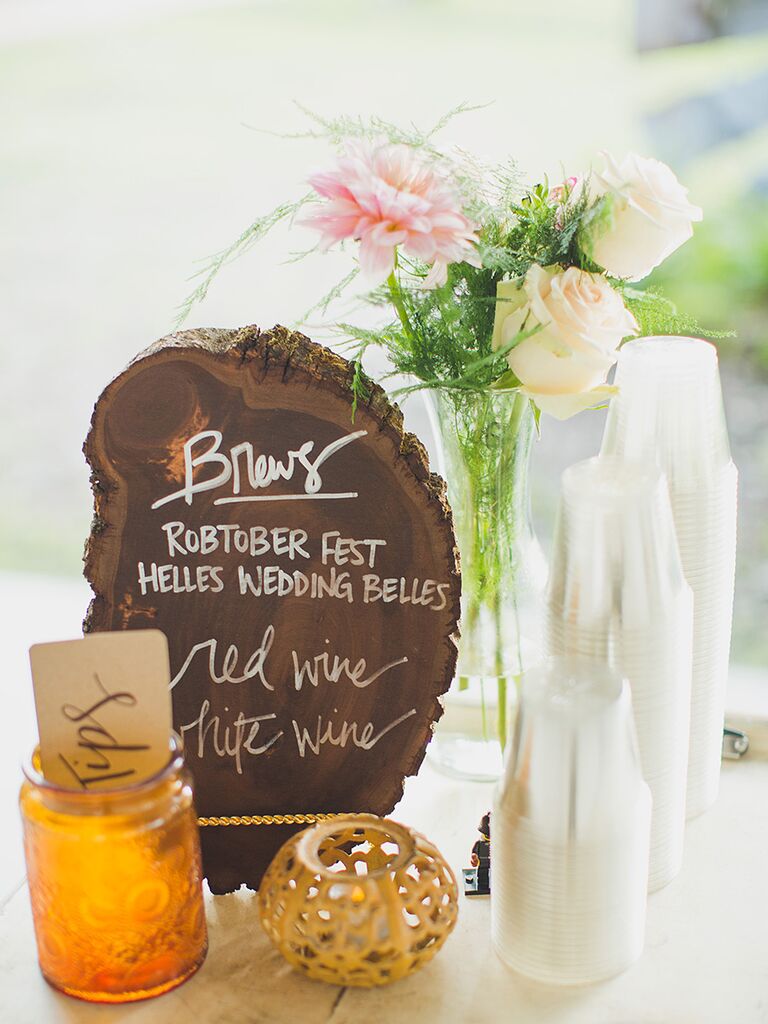 From: A Whimsical, Rustic Vintage Wedding at Pecan Springs Ranch in Austin, Texas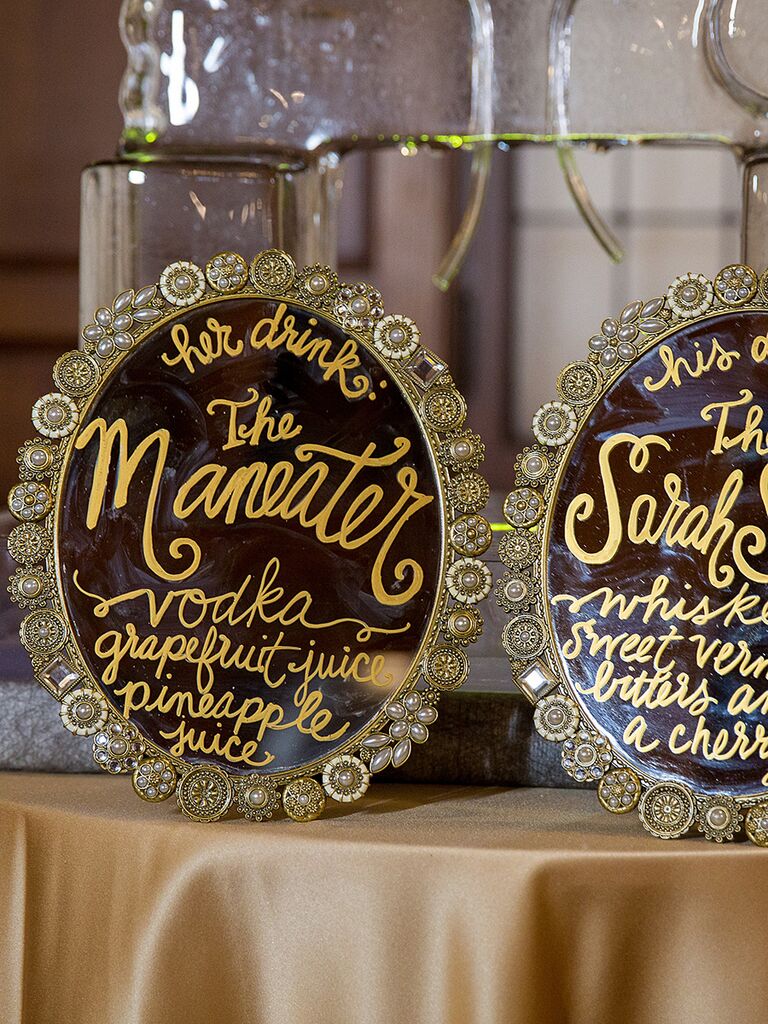 From: A Glamorous Wedding at Scottish Rite Cathedral in Indianapolis, Indiana

15. Bright Marquis Sign