23 Word Cake Toppers to Give Your Wedding Cake Some Personality
No old-fashioned figurines here.
What's a wedding cake without a crown of calligraphed messaging? Okay, yes, it's still a cake, which is pretty great. But this isn't just any cake, it's your wedding cake—it deserves a sweet signage topper to celebrate your newlywed status, right? Whether it's your names, a playful phrase or your favorite romantic quote, find the best word cake topper inspo from these real couples' creative ideas.
1. "Whoop Whoop"
2. "Just Married"
3. "Happily Ever After"
4. "Love Is in the Air"
5. "Better Together"
6. Personalized Camp Topper
7. "Mr. & Mrs."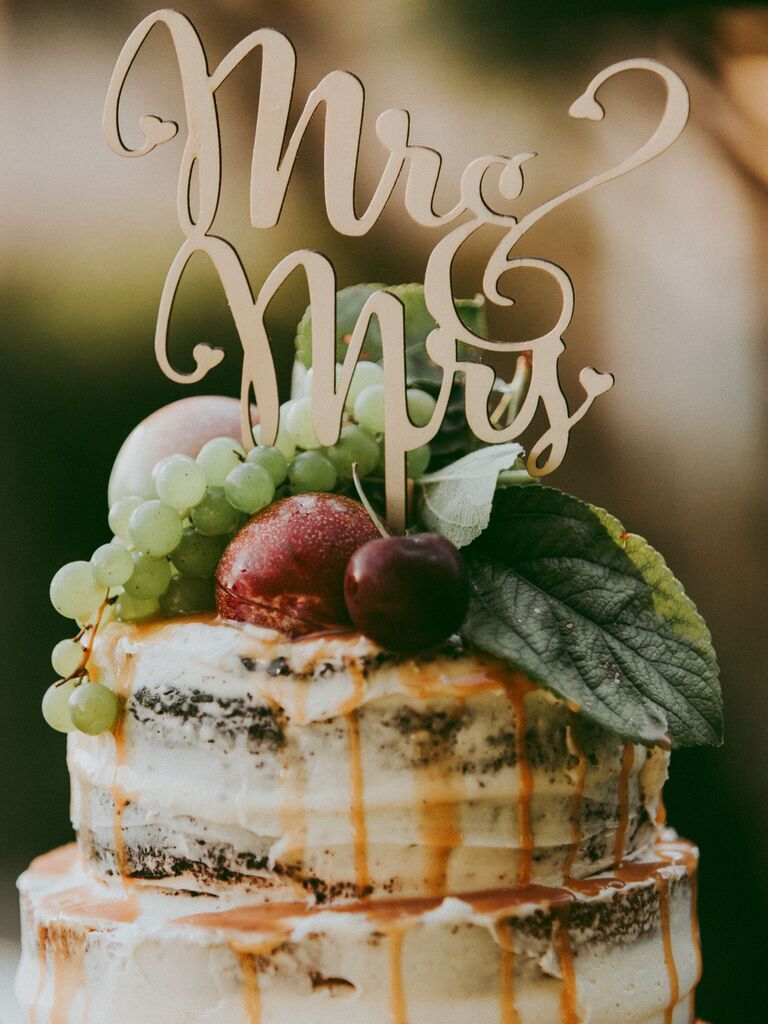 8. "You Are My Lobster"
9. "You Are My Greatest Adventure"
10. Custom Name Cake Topper
11. "We Do"
12. "And So the Adventure Begins"
13. "At Last"
14. "The Best Is Yet to Come"
15. "Hooray"
16. "To the Moon and Back"
17. "Love You More"
18. "We Did What?"
19. "Hell Yeah"
20. Disney Love
21. "Finally!"
22. "This Is the Life"
23. "It Was Always You"