New Study Says More Women Are Keeping Their Maiden Names
A study by The New York Times shows that keeping your given name is on the rise, even though the majority of couples choose one name after the wedding.
by Rachel Torgerson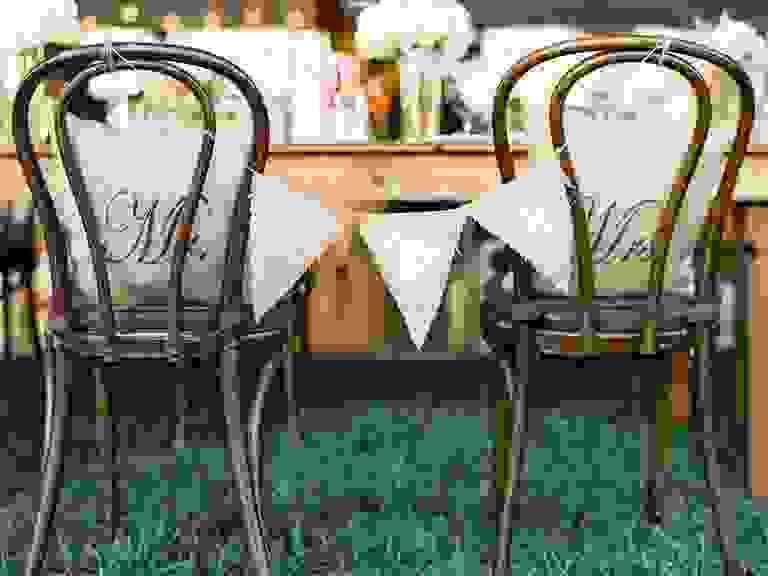 Guess what? New York Times's data blog, The Upshot, is reporting that women are keeping their maiden names more often than they used to be. "Roughly 20 percent of women married in recent years," says The Upshot, "have kept their names according to a Google Consumer Survey."
Even though this trend is on the uptick, our comprehensive survey study of couples who have gotten married in the past year says the (overwhelming) majority of women still choose to change their last names. In fact, our study shows that only 10 percent of women change their names, while four percent hyphenate and five percent combine names without hyphenating. (The Upshot reports their numbers as 10 percent of women choosing to hyphenate or change their name legally while still going by their maiden names professionally.) According to our data, 80 percent of brides still choose to change their names after the wedding, both professionally and legally. But, we have seen an overall decline in that number, as our survey results from 2009 show that 86 percent of brides changed their last names post-wedding.
There could be a few items at play in the differences in numbers. The Knot boasts the largest wedding study, but The Upshot's data comes from Google Consumer reports. The Knot's survey omits couples who have eloped or married in a courthouse, a subset of couples who might be more prone to keeping their last names, just because the rest of our data is all about the costs of the ceremony and reception details.
Here at The Knot, we have editors who have chosen to change their names and take the names of their new spouses and we'd say there's no "right" answer to this question other than how it makes you feel! Want to change your name? We'll show you the easiest way to do it. Want to keep what you've grown up with? Go for it. There are tons of good reasons for both sides of the scale, not to mention celebrity examples on either point of the argument (Hi, Amal Clooney, Kim Kardashian -- a la Kris Humphries era -- and Kim Kardashian West -- a la Kanye.) The only thing that matters is that the name you choose feels right to you.
Everything You Need to Know About Changing Your Name (or Not):
> 7 Things No One Tells You About Changing Your Name
> 5 Answers to Your Most Commonly Asked Name-Changing Questions
> I Love My Husband, But I'm Not Changing My Last Name