DIY Makeup Tutorials for Your Bridal Beauty Look
Execute your dream bridal beauty look with these YouTube makeup tutorials.
by Julia Naftulin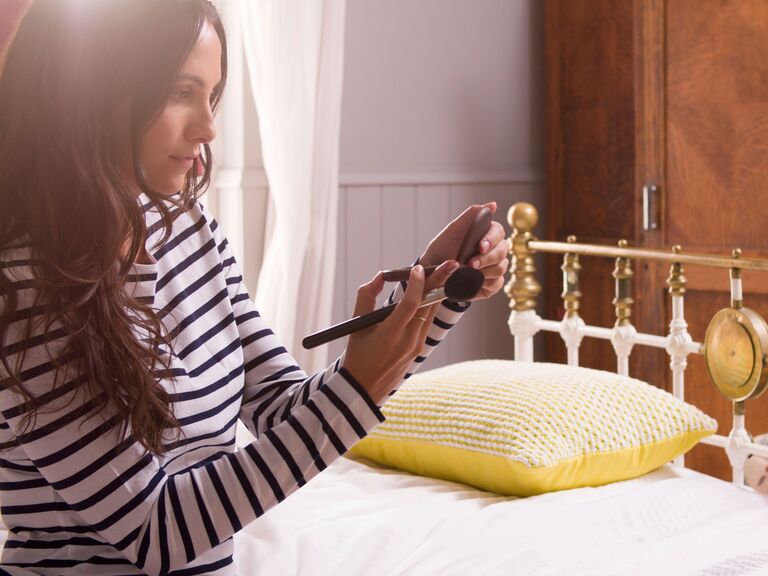 If you're the type of bride who wants to save a little money and doesn't mind taking her wedding day look into her own hands, these step-by-step makeup tutorials are just for you. With the right tools and products, these YouTubers' videos will have you wedding ready in no time. Bonus: You'll leave the internet feeling like a top-notch beauty guru.
This Bronzed Goddess Tutorial
Get that golden glow with this beautiful eye look that features gold and brown eye shadows.
This Ultra-Feminine Rosy Option
For a light wash of color, choose rose-colored eye shadows and lipstick like this beauty guru.
This Fierce Winged-Liner Tutorial
For all the cat-eye-obsessed girls out there, this look is for you. We love how this YouTuber wore this exact look on her own wedding day!
This Icy Eye Look
Pair shimmery eye shadow with a light pink lip for muted but still gorgeous wedding day makeup.
This Subtly Smoky Light Pink Eye
Beauty guru Jaclyn Hill has you covered with this in-depth bridal look that includes contouring tips and suggestions for making your look last all day.