5 Chic Pumpkin Projects For Your Wedding
by Bridget Clegg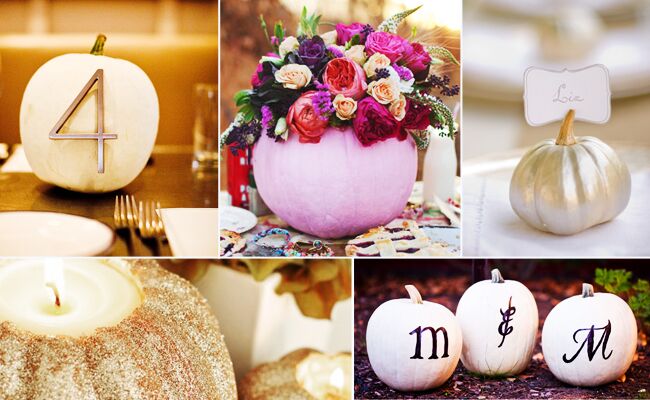 Capitalize on the vegetable of the season by including a chic pumpkin project in your fall wedding decor. Painted metallic, covered in glitter or left a natural ivory color, these pumpkin DIY ideas go way beyond the jack-o-lantern look. These subtle nods to the season can be integrated seamlessly to a fall wedding without a trace of spooky Halloween. See what we mean about classy, not creepy and follow the links to the easy tutorials below!
DIY Pumpkin Table Numbers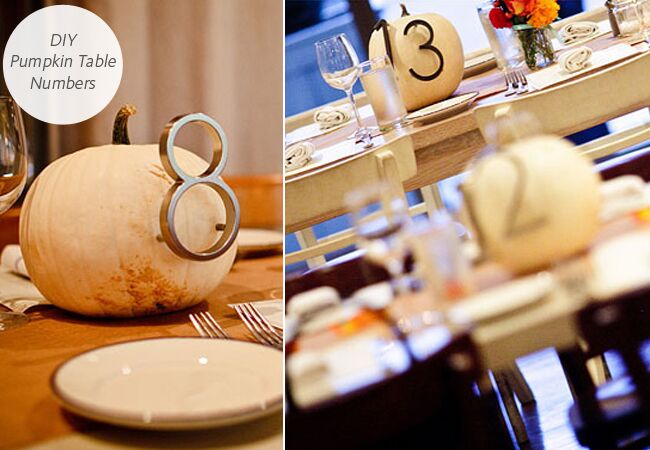 Making these table numbers is as easy as pushing in a metal house number into a white pumpkin. See how one couple pulled it off!
Metallic Mini Pumpkin Escort Card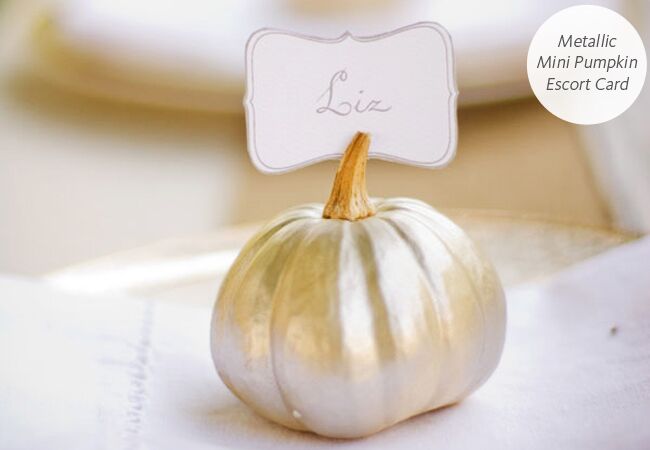 Spray paint mini pumpkins silver or gold, then carefully split the stems and insert a notecard printed with guests' names. Here's how to do it.
Painted Pink Pumpkin Centerpiece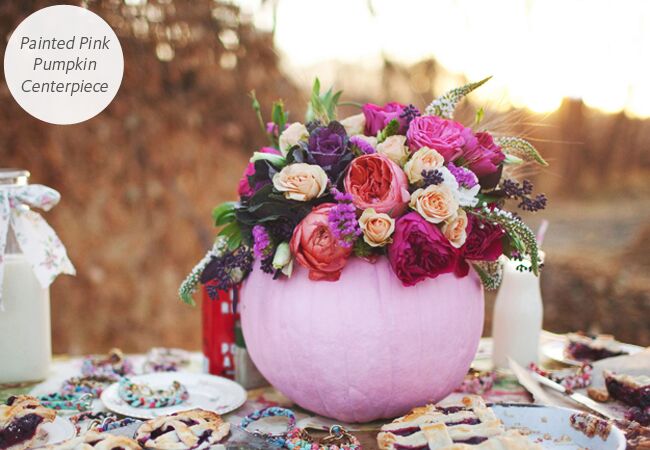 Photo: Simply Rosie Photography
Ditch the orange and go for your wedding color of choice! Here, a pumpkin is transformed into a chic vase by painting the outside, scooping out the center and adding floral foam and a beautiful flower arrangement. Follow this tutorial to turn a pumpkin into a vase!
Monogrammed Pumpkin Sign
Use pumpkins for your wedding day signage. Create a monogrammed pumpkin display outside your reception or ceremony site by following this how-to! Or, substitute spray paint as they did in this tutorial for chalkboard paint and chalk on your wedding day message.
Glittery Pumpkin Candle Holders (And Aisle Markers)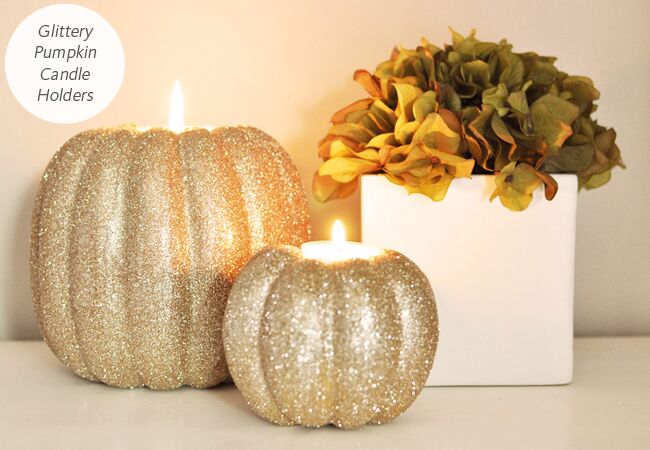 Photo: Kathleen Kennelly Ullman
Mod Podge, glitter and a drill bit will turn a pumpkin into a sparkling votive fit for centerpieces, escort card display tables or even chic aisle markers (stick them inside a tall hurricane for fire safety)! Here's the step-by-step guide.
See more fall wedding ideas!
> 8 Dangerously Delicious Fall Signature Drink Recipes
> 10 Rustic Centerpieces With Vegetables