20 Gifts That'll Win Over Your Girlfriend's Mom
She'll make you feel like part of the family in no time after getting one of these gifts.
We have included third party products to help you navigate and enjoy life's biggest moments. Purchases made through links on this page may earn us a commission.
Even if you're not super close with your girlfriend's mom, she's certainly important to your girlfriend. And of course, you care about impressing her. So when it's time to shop for gifts for your girlfriend's mom—whether it's during the holidays, for her birthday or for when you meet her for the first time—you need a present that's sure to be a hit.
We know this isn't always an easy task, so we've rounded up some of the best gifts for a girlfriend's mom that you can feel confident giving. If you're unsure of what she might like, don't hesitate to ask your girlfriend for help browsing this list. (And you can return the favor when she's shopping for your mom.) She's sure to have valuable insight that can help you choose something that'll score you some brownie points.
1. Faux Fur Beanie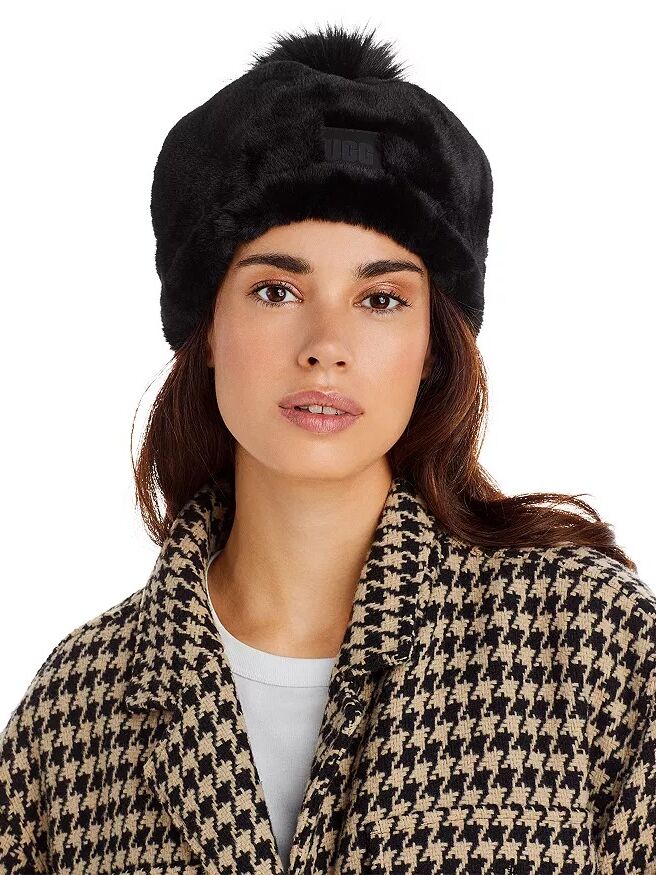 If you've only recently met your girlfriend's mom, you'll want to choose a gift that's not overly personal. But that doesn't mean it can't be awesome! Consider this trendy black beanie. The luxurious faux fur finish makes it more than just your average winter topper.
2. 3-Month Coffee Club Subscription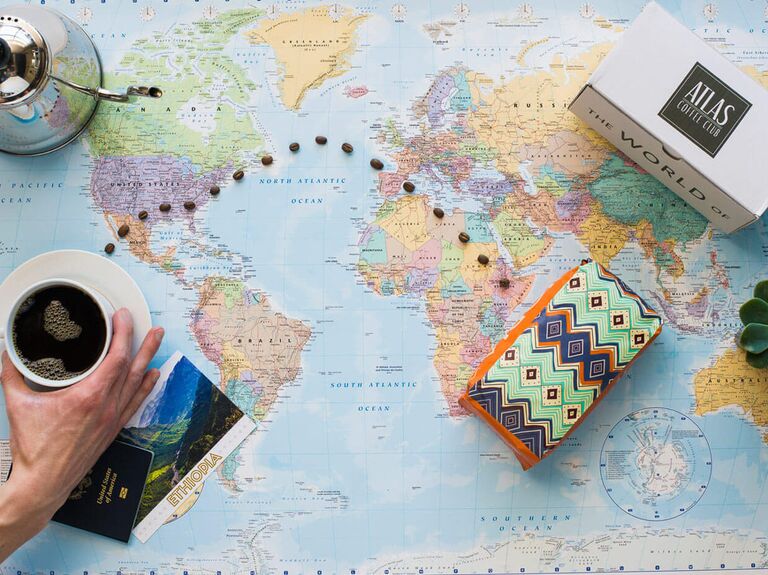 If your girlfriend's mom is a coffee connoisseur, she'll love this subscription service. Atlas Coffee Club ships quality coffee from different regions of the world each month. Choose whether your girlfriend's mom would like grounds, whole beans or even coffee pods, then select a roast level. Now she'll appreciate you every time she has her morning cup.
3. Simple Black Headband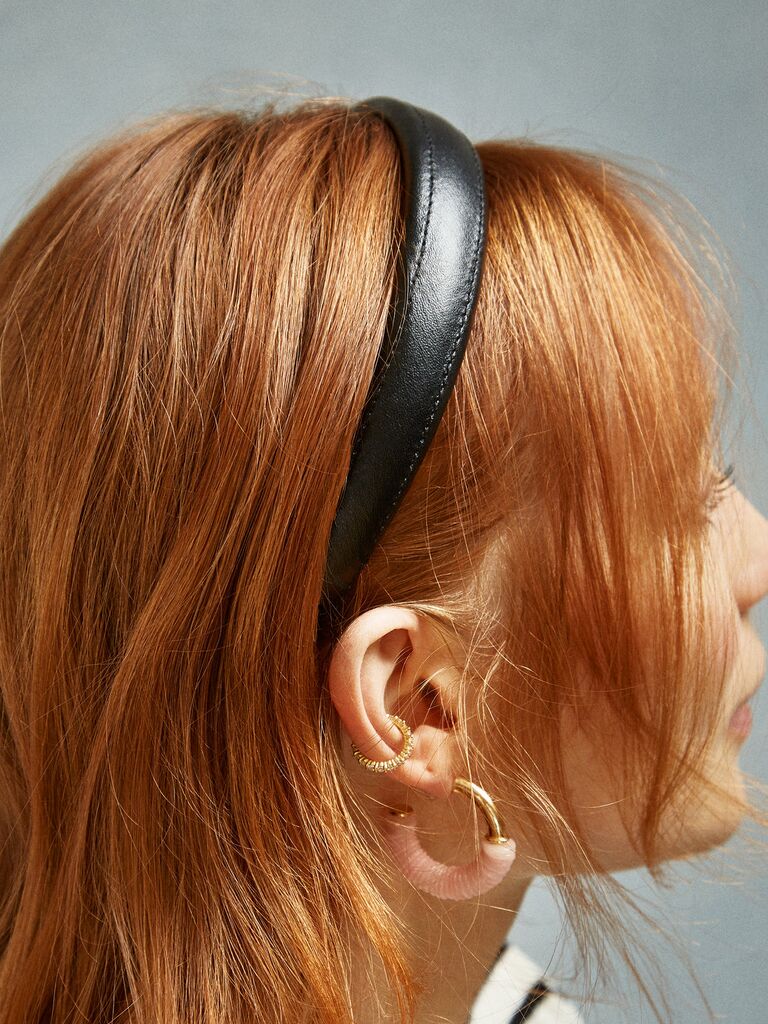 We can't think of anyone who wouldn't love to receive this classic headband. Featuring match-with-anything faux black leather and a thick band that'll hold back any hair type, this headband is sure to quickly become your girlfriend's mom's favorite accessory. Perhaps you'll become one of her favorites, too!
4. Illustrated Yearly Planner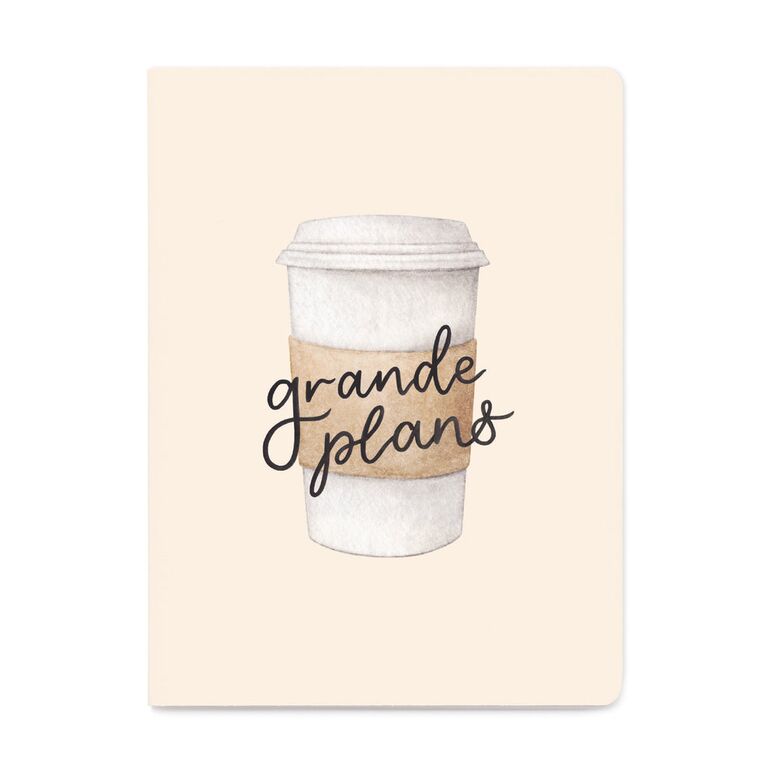 Cute planners always make good gifts for your girlfriend's mom. We love this coffee-themed one from indie illustrator Amy Zhang, which features a tongue-in-cheek nod to that critical daily cup of joe. This book is small enough to stash in a purse or bag and features 52 sets of undated, two-page spreads that include line items for each day as well as a free space for whatever notes she might need to keep.
5. Fresh Flower Bouquet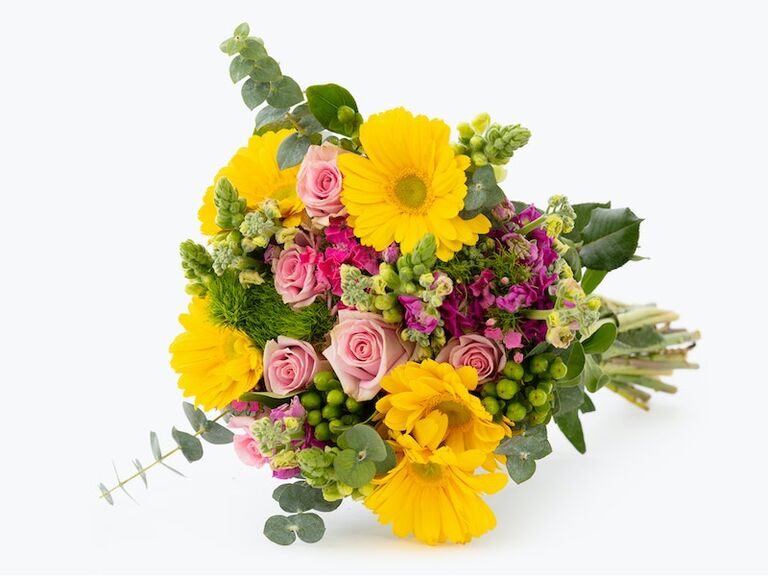 If you're stumped when it comes to finding the best gift for your girlfriend's mom, trust that a beautiful bouquet of flowers is always a safe bet. This sunshine-yellow and pink bouquet from BloomsyBox is one of our favorites. It's overflowing with bright daisies and roses that stand out against the pretty greenery.
6. Cozy Socks Set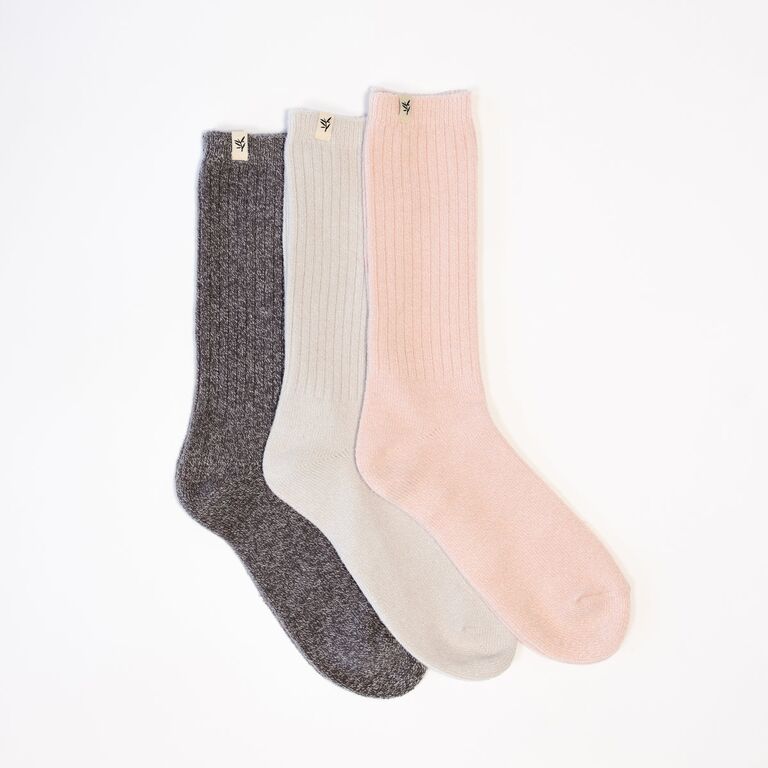 The best gifts to get your girlfriend's mom are the ones you're certain she'll get lots of use out of. That's why these amazingly plush lounge socks from Cozy Earth made our list. These ribbed, crew-length socks are crafted from a polyester and bamboo blend that provide a comfortable fit. Plus, they come in a three-pack of basic colors that are easy to match with anything.
7. Initial Pendant Necklace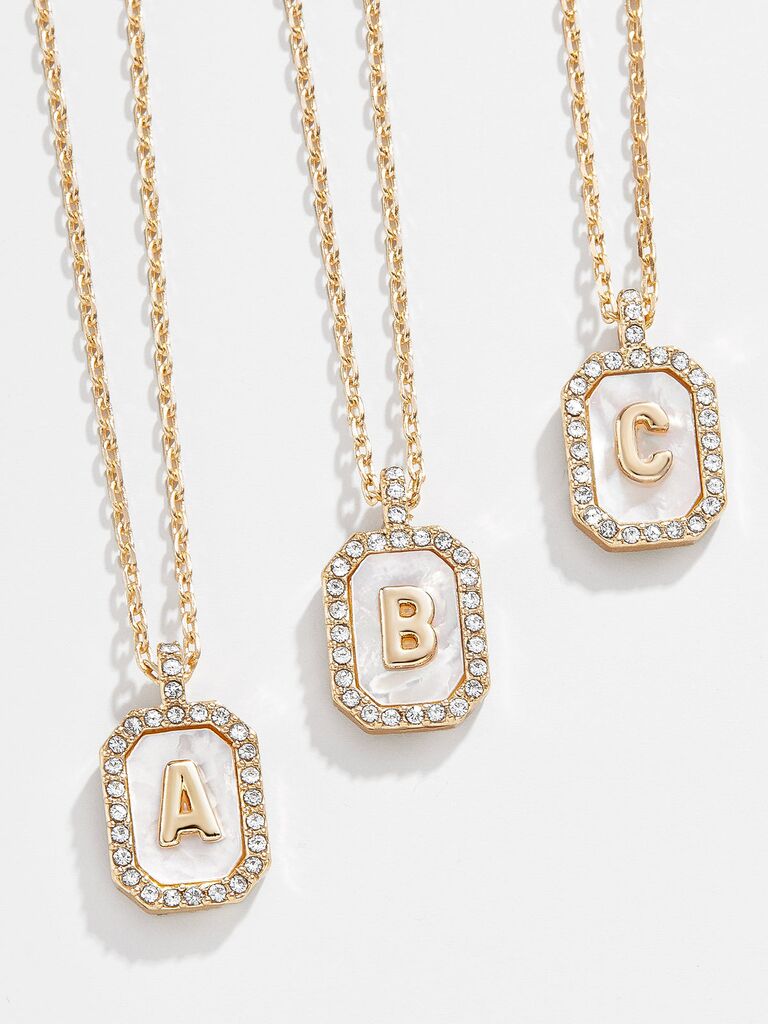 Another great choice from BaubleBar, we love this vintage-inspired initial necklace as a birthday gift for your girlfriend's mom. The gold initial pops against a mother-of-pearl background in this emerald-shaped pendant. She'll want to wear it every day.
8. Glass Weather Predictor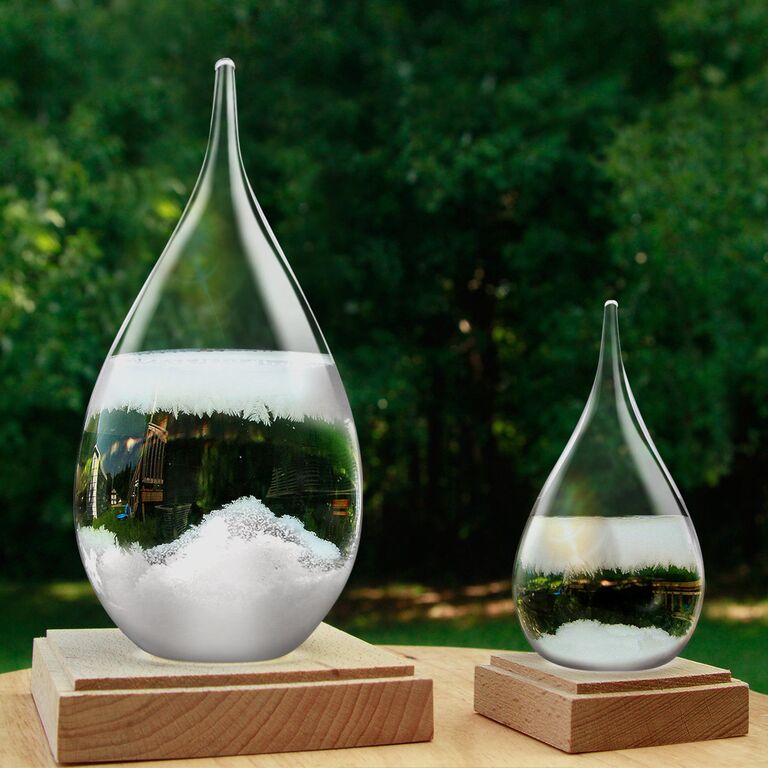 Need a hostess gift for your girlfriend's mom? This glass weather predictor may seem like an off-the-wall option, but trust us, people love these. Housed in a beautiful teardrop-shaped glass container, the white chemical "crystals" inside change their structure to reflect the weather, making it a fun way to see what's ahead for the day. We promise, your girlfriend's mom will love this seemingly magical gift. And your own mom might just want one, too.
9. Personalized Corner Bookmark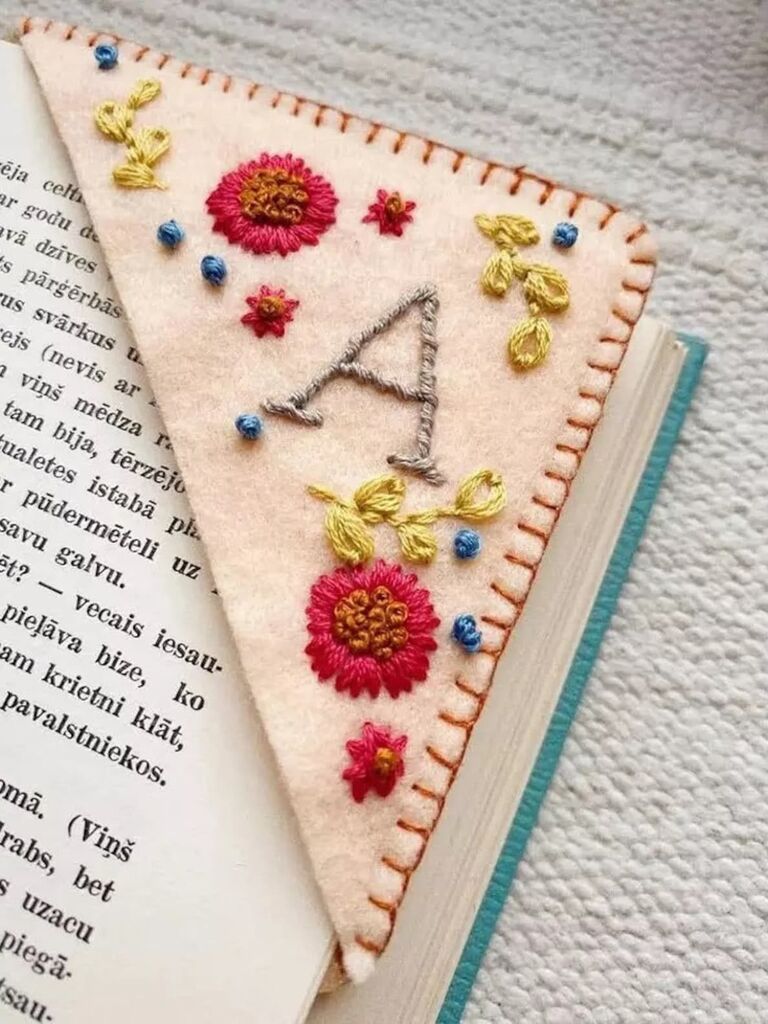 It's perfectly okay to give your girlfriend's mom just a small token gift when you two first meet. We think this hand-embroidered corner bookmark is a perfect choice if she's a reader. Choose from four different season-inspired designs and personalize it with her first initial. It's the perfect budget gift for a girlfriend's mom.
10. Funny Coffee Mug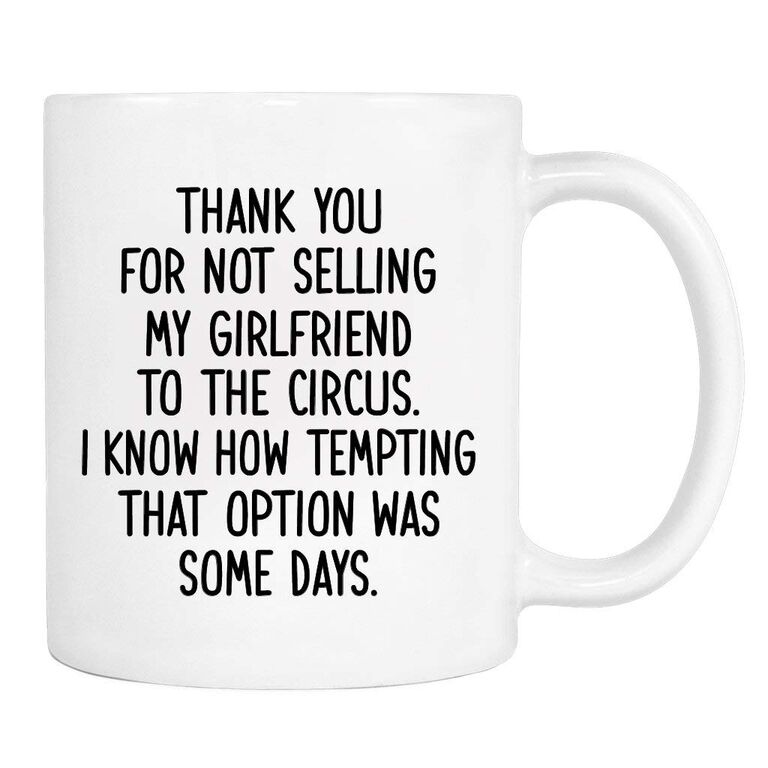 If your girlfriend's mom has a good sense of humor, this hilarious coffee mug is sure to get a chuckle or two. Raising kids is hard and this mug is an ode to the ridiculous moments your girlfriend's mom likely endured while raising your girlfriend. If you're looking for a funny and lighthearted gift, this is a great option.
11. Girlfriend's Mom Necklace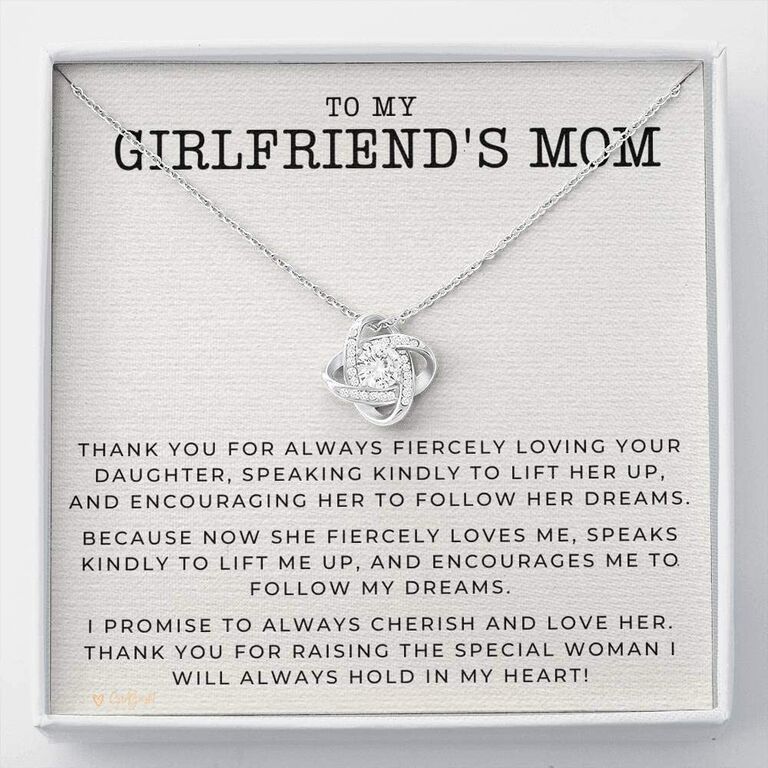 If you have a close relationship with your girlfriend's mom, this beautiful cubic zirconia knot necklace would be an appropriate gift for just about any occasion. It's silver-plated and an especially thoughtful choice if you and your girlfriend have been together for a long time or if you regularly join her family for trips and holidays. Pair it with a handwritten note to complement the sweet inscription on the jewelry card and you've got a winning gift.
12. Cozy Tunic Sweater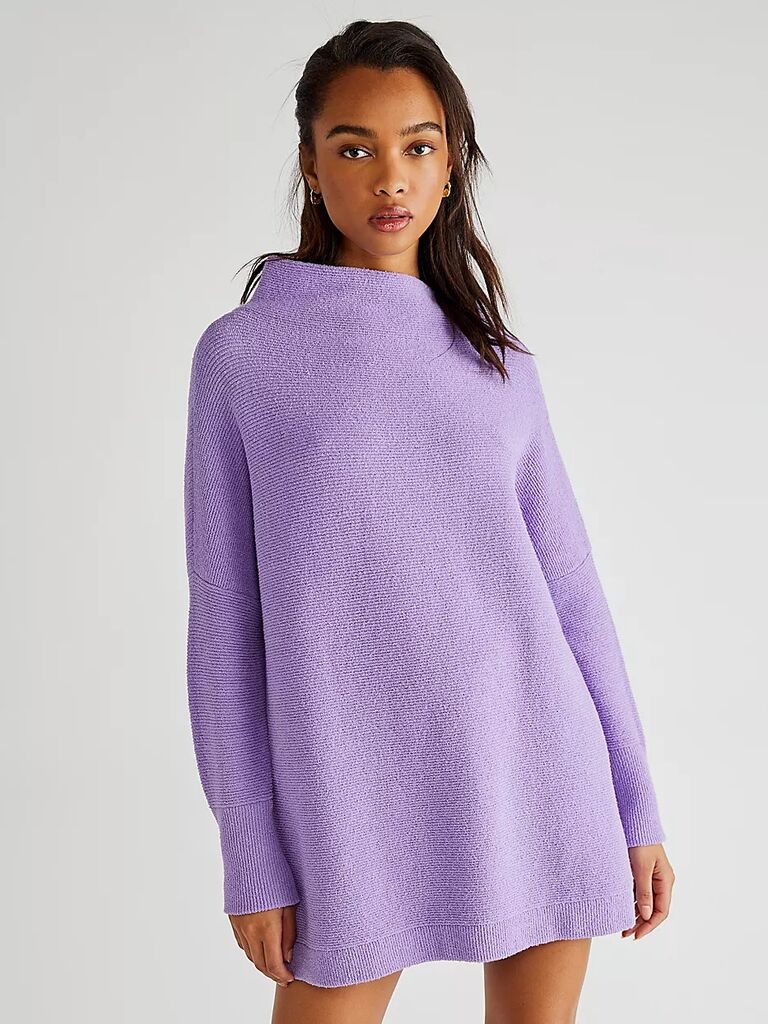 Buying clothing as a gift for your girlfriend's mom is probably a scary prospect. But it doesn't have to be! This mock-neck ribbed tunic is chic, but oversized for a fashionable and cozy look with skirts or jeans. What's more, it's available in a wide range of colors to suit just about anyone's personal style.
13. Travel Jewelry Case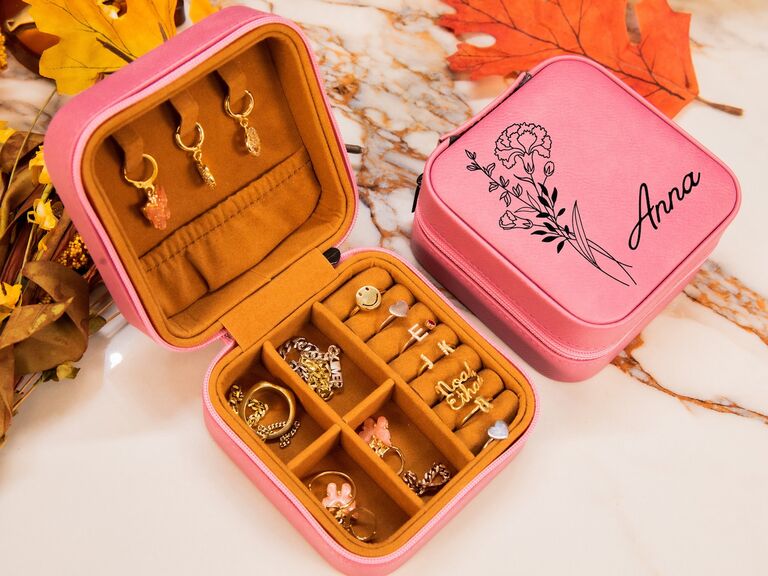 This small, faux leather jewelry case would make a perfect Mother's Day gift for your girlfriend's mom. Choose from multiple fabric hues and make it personal by having it adorned with her name and the flower that corresponds to her birth month. It's also a lovely option if she likes to travel, since it'll keep her baubles safe and sound while in transit.
14. Floral Ring Dish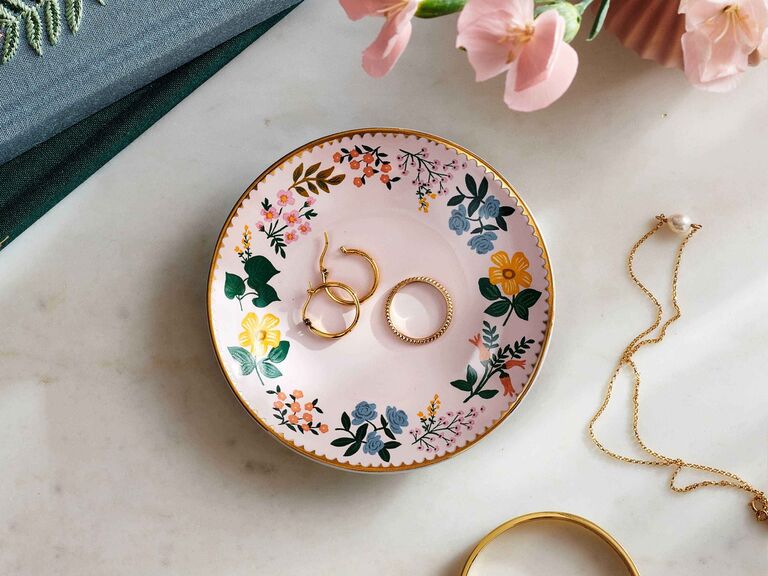 This sweet porcelain ring dish will look so stunning on your girlfriend's mom's nightstand. It features gilded edges, a blush background and a border of flowers. This gift would also make a perfect pair with any of the jewelry options on this list.
15. Mom Travel Tumbler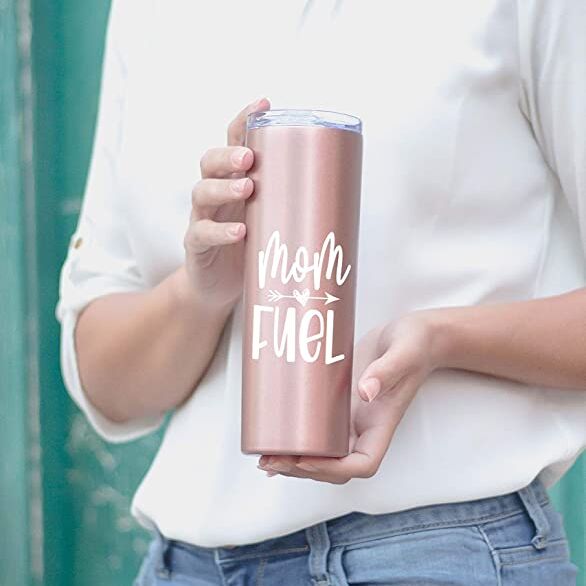 Everyone knows coffee is mom fuel. Which means your girlfriend's mom is sure to love this pretty rose gold-hued, stainless steel tumbler to take her morning joe on the go. Gift it alone or with a bag of her favorite beans for a thoughtful set of presents for your girlfriend's mom.
16. Skincare and Makeup Set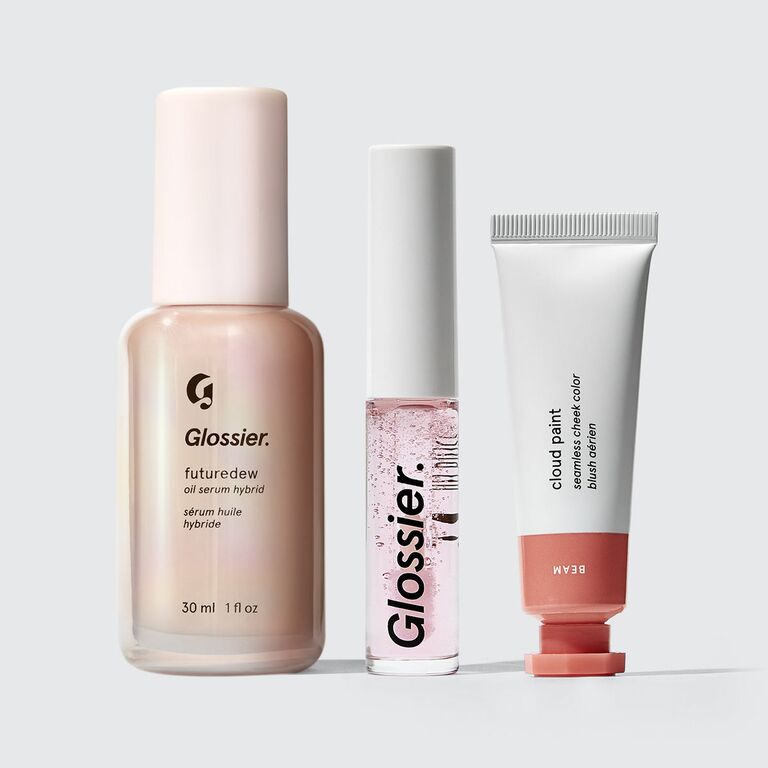 Women of all ages and stages are enjoying the return of the dew-kissed look for skin. That's why we've included The Dewy Look makeup trio from Glossier on our list of the best gifts for your girlfriend's mom. Here, she'll receive three of the brand's most popular items: Future Dew serum, Cloud Paint liquid blush and the brand's classic cushiony lip gloss.
17. Photo Clipboard Calendar
This clipboard calendar, made from attractive reclaimed pine, would make a wonderful Christmas gift for your girlfriend's mom. Simply upload 12 photos you think she'd want to look at throughout the coming year and create a personalized present she'll love. Definitely include pictures of family members, memorable events and a few of you and your GF.
18. Sherpa Massage Blanket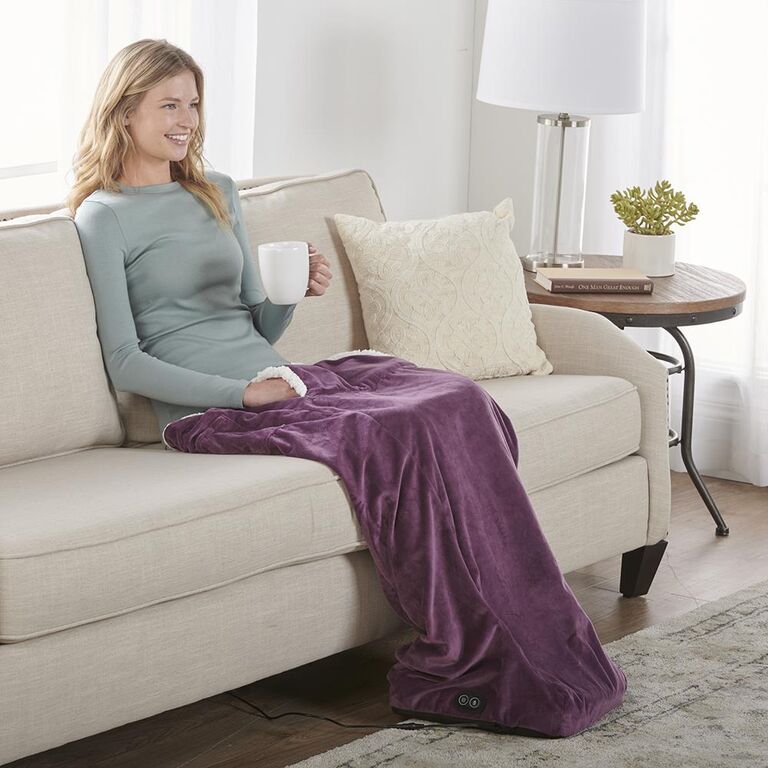 If your girlfriend's mom is a comfort seeker or a true homebody, this sherpa-lined massaging heated blanket is certain to go over well. One of our favorite Christmas gifts for a girlfriend's mom (and something both parents can enjoy), this cozy blanket features three heat levels and massage intensities. Couch time just got an upgrade.
19. Stylish Tea Kettle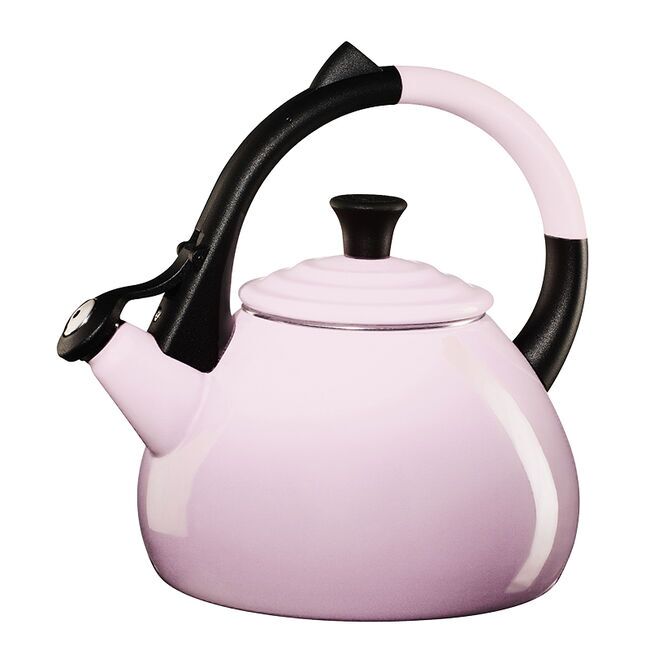 What better gift to get your girlfriend's mom than a beautiful, upscale tea kettle from Le Creuset? This one is made from premium carbon steel and coated with one of eight gorgeous enamel hues to match any kitchen decor. Bonus: Given the quality material, it'll keep her tea warm long after it boils.
20. A Dozen Cupcakes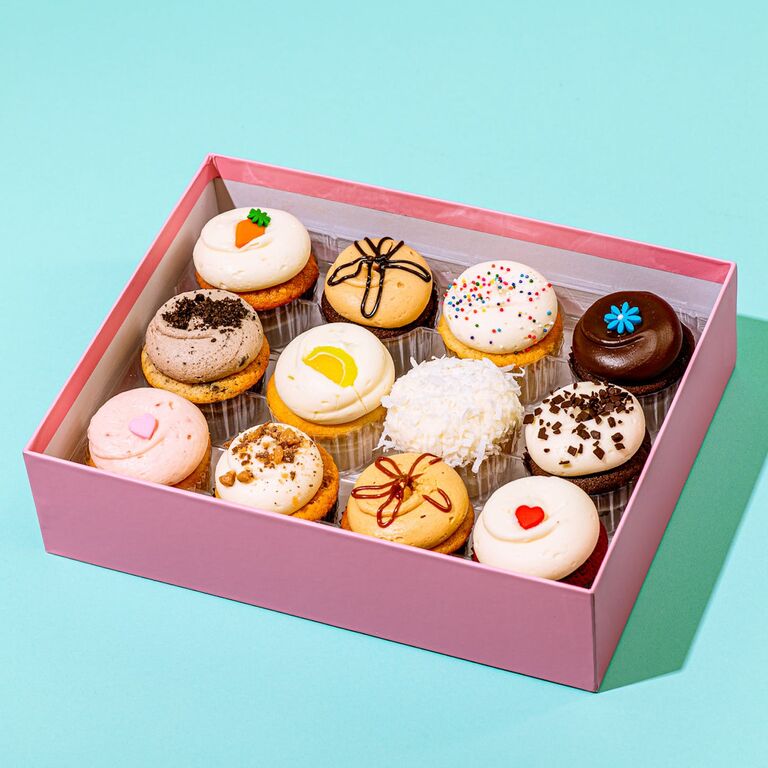 Tempt her tummy with this scrumptious array of cupcakes from the iconic Georgetown Cupcake bakery in DC. It includes a mix of 12 of their top-selling cupcakes, including delights like peanut butter fudge and red velvet. You might have to find a place to help her hide the box from your girlfriend, though.