Alexis Bledel and Vincent Kartheiser Got Married in a Secret Wedding!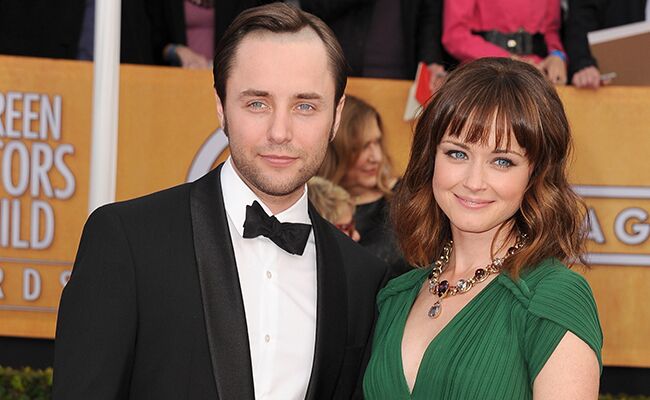 Getty
Former Gilmore Girls star Alexis Bledel and Mad Men star Vincent Kartheiser were married in a secret ceremony in June! Oh my gosh. Rory Gilmore and Pete Campbell are officially married, and we're freaking out just a little bit (in the best way possible, of course).
E! reports that the couple, who got engaged last March, wed in "top-secret" fashion in California, while Star went on to say their ceremony and reception took place at the Rolling Thunder Ranch resort in Ojai. Jon Hamm and Mad Men creator Matthew Weiner were reportedly present, and with good reason. Alexis and Vincent met on the set of the hit show during season five when she guest-starred as a housewife who had a romantic relationship with Pete.
"Alexis looked breathtaking," Star's source says. "She wore a floor-length gown, and her hair was up. Vincent wore a gray suit and teared up when Alexis walked down the aisle."
The adorable pair is famously private and unsurprisingly wanted to have a low-key wedding. "They wouldn't have had it any other way."
In a Vulture interview with Vincent, Matthew hinted he might have had a little to do with matchmaking the pair on the show.
"Honestly, they're a really good match," Matthew said. "They're both very down to earth, with a sense of responsibility and strong family ties. And they've been acting since before they can remember, which makes for a very special personality. It's not just that I thought they would look cute together."
Congrats to the couple! (And PS: We're seriously hoping Lauren Graham, aka Lorelai Gilmore, was at their wedding too.)
Want more? Right here!
> 5 chic wedding dresses we love for Whitney Port
> 10 to-dos after you buy your wedding dress