Here's the Average Cost of a Wedding Dress
Drum roll, please.
by Maggie Seaver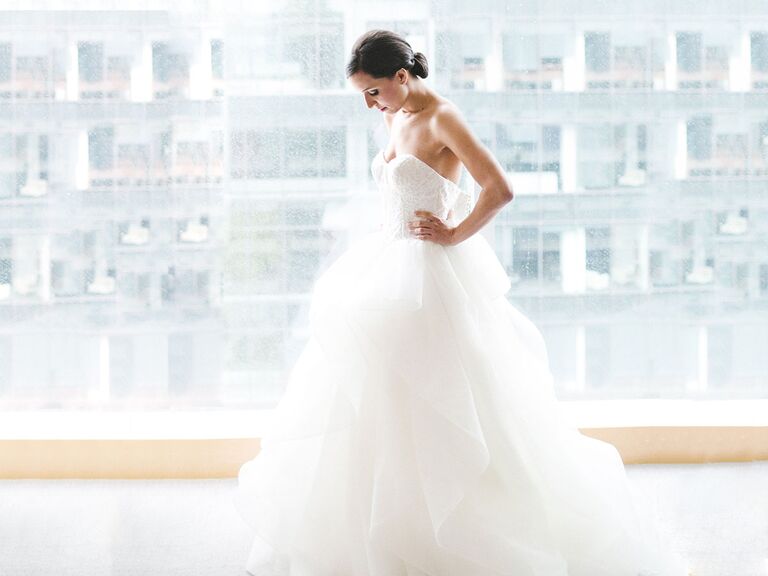 That feeling when you find "the dress" is pretty priceless, but it doesn't mean the gown is free (sorry!). The Knot 2016 Real Weddings Study reveals the average cost of wedding dresses across the US—and the magic number is $1,564. Okay, it's definitely not nothing, but it's not too crazy, right? Especially if you're an avid Say Yes to the Dress viewer and expect all brides to have a dress budget of $10,000. Brides also spend an average of $301 on accessories—so don't forget to factor in your veil, shoes and lingerie when planning out your budget.
In general, groom attire still has a much smaller price tag, which makes sense since grooms aren't typically in the market for intricate off-the-shoulder bodices, layers of tulle, hand-embroidered lace and crystal embellishments. The average groom spends $280 on his wedding formalwear. Hard to believe it takes less than $300 to make them look so darn dapper for the main event.