5 Simple Ways You Can Give Back This #GivingTuesday
Be a bride who does good on November 27.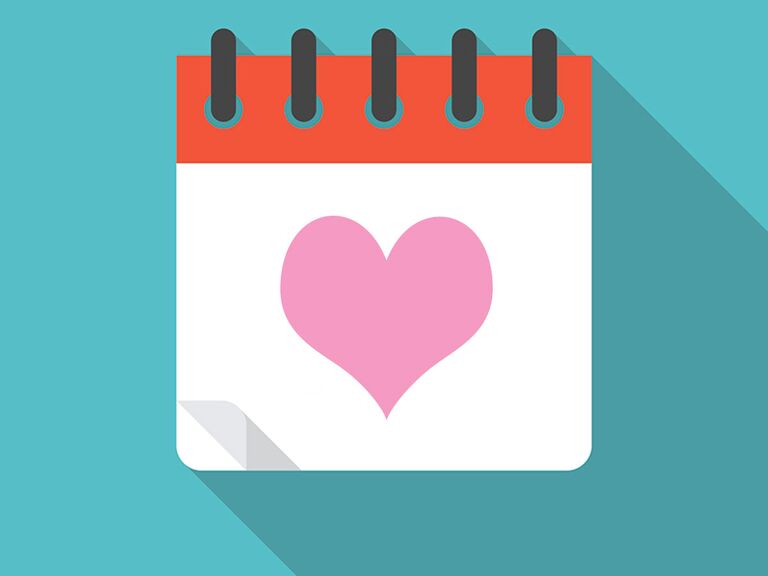 Over the last six years, the National Day of Giving, aka #GivingTuesday, has become the way to kick off the charitable season. As a to-be-wed, we know you have a lot on your plate, so we're making it even easier to get involved and support causes close to your heart. Check out five of our favorite ways to show your gratitude while planning your wedding.
1. Donate Your Old Bridesmaid Dresses
"You'll definitely be able to wear that bridesmaid dress again." Sound familiar? While every bride has the best intentions, it rarely happens. If your closet is overflowing with one-and-done gowns, 27 Dresses–style, why not donate them (along with evening bags and jewelry) to Operation Prom? This nonprofit organization collects donations from individuals and samples from companies like Allure Bridals to distribute to hundreds of students in need across the US each year—for free. To make it even more fun, we suggest trying on each dress again, snapping goofy selfies and sharing with your bridesmaids.
2. Plan a Day to Give Back With Your Wedding Party
Although your wedding party includes those closest to you and your significant other, that doesn't necessarily mean they know one another well. Instead of hosting a group brunch or night out at a bar to help them bond, we love the idea of volunteering as a group. Check out Volunteer Match to choose a cause that's important to you and your partner and find a nearby organization in need of volunteers. Whether you serve meals at a shelter together or help clean up a local park, doing good as a group will make your crew feel closer.

3. Set Up a Charity Registry
Short on time but not on good will? One of the simplest ways to give back is by registering for charitable donations rather than gifts. Through a partnership between GoFundMe and The Knot, you can set up a charitable registry where your guests can easy donate to the cause of your choice.
4. Help an Engaged Couple in Need
Yes, wedding planning can be a time-consuming, months-long process—but not every couple has the benefit of time on their side. Gather some friends and de-stress from your own planning by volunteering with Wish Upon a Wedding, a nonprofit that helps couples facing terminal illness and serious life-altering complications pull off their wedding day or vow renewal ceremony.
5. Toast to a Special Cause
Make your wedding reception toasts even more meaningful by drinking to causes important to you or your guests. Each varietal of One Hope Wine supports a worthy cause like child hunger, breast cancer, autism, Alzheimer's and heart disease, to name just a few. Order cases through their weddings portal (if your venue won't let you BYO, put One Hope in touch with them and they'll sort it out) and know that every bottle your guests enjoy will not only fuel the fun, but make a meaningul difference. Cheers to that!