30 Personalized Gifts for Your Husband Made Custom Just for Him
Here are the best personalized gift ideas for your personal-favorite guy.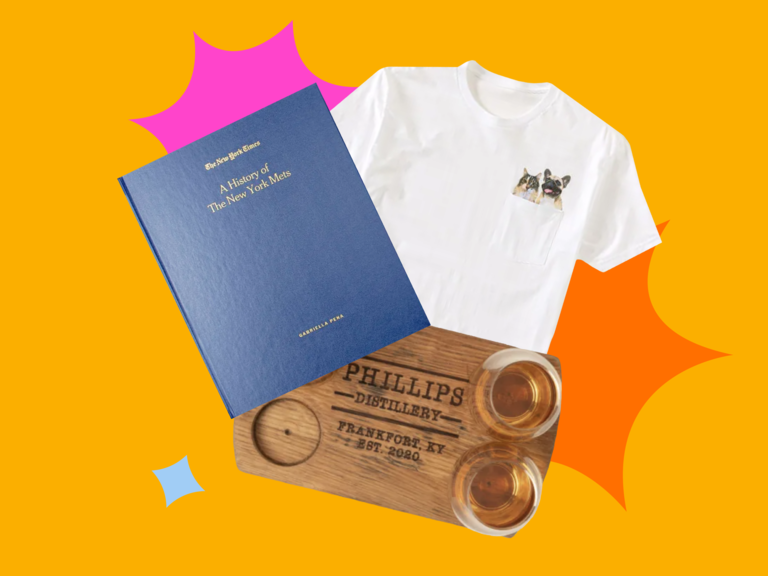 Photos: Uncommon Goods,Design: Natalie Romine
We have included third party products to help you navigate and enjoy life's biggest moments. Purchases made through links on this page may earn us a commission.
Although they've evolved from cassettes to CDs to digital playlists, custom mixtapes never go out of style. Why? Because personalized gifts are a thoughtful gesture regardless of the construction. A list of romantic songs isn't your only option, though. We've sourced the best personalized gifts for your husband regardless of the celebratory occasion—think: embroidered sweatshirts, engraved drinking glasses, monogrammed leather goods and more.
Before we get into all the great customized gifts for your husband—of which there are many—there are some things to keep in mind: First, plan ahead! Personalized gifts take extra time to make and might not offer any expedited shipping options. Next, be attentive. You know your husband best, so we're in no way implying you would misspell his name…but always double check before completing your purchase and if you can get a proof of the product ahead of time, do so.
Now, start scrolling. Our roundup features custom gifts for any husband at that next big event, whether it be a birthday, Father's Day or a just-because-I-love-you day.
1. Personalized Bourbon Barrel Flight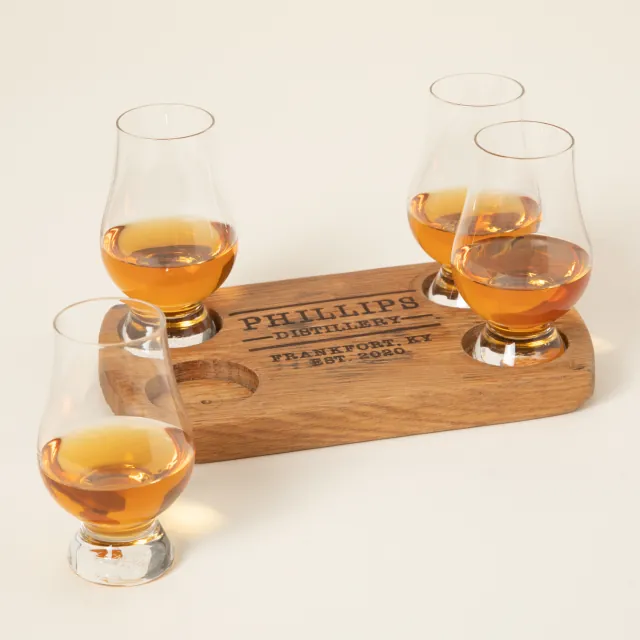 If your husband is a bourbon lover, he'll appreciate this flight board made from a reclaimed bourbon barrel. It's personalized with the name, location and year of your choice, so he'll really feel like a connoisseur. It even comes with four Glencairn glasses that'll help him smell the liquor's aroma before sipping.
2. Engraved Bottle of Bourbon Whiskey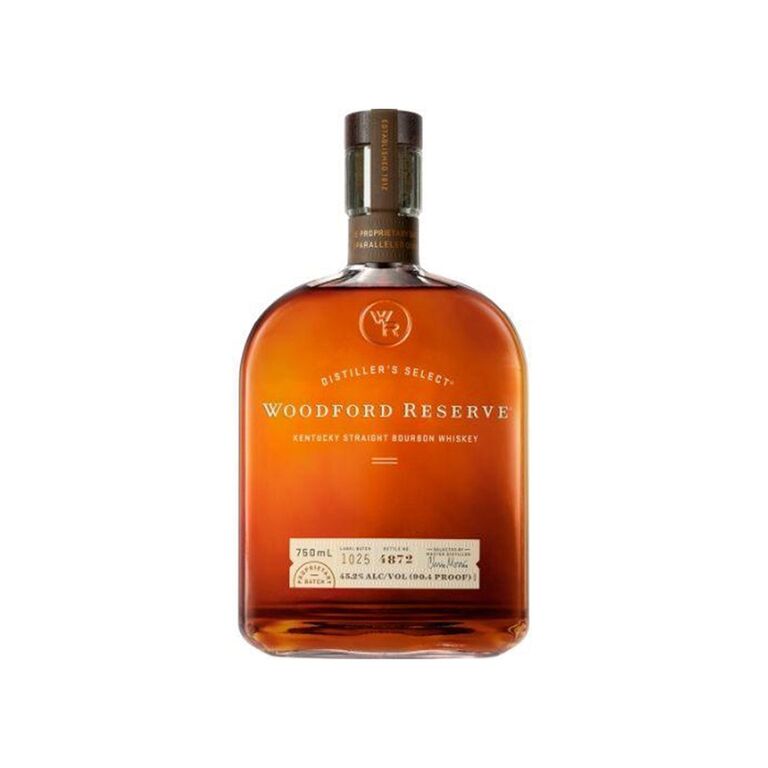 This beautiful bottle of whiskey would make a great idea for a variety of occasions, be it a Father's Day gift for your husband to take the edge off or a birthday gift to celebrate another year. The rich, woodsy flavor has an easy finish that can be enjoyed alone or as a mixer. Once the liquor is gone, he'll still want to keep the bottle, thanks to its custom engraving.
3. Monogrammed Wireless Charging Catchall
This handsome tray is the perfect way for the tech lover to charge his phone or tablet while keeping other often-used items together in one place. Made of aluminum alloy wrapped in real Italian leather, this charging pad is available in five different colors. And, of course, you can personalize it with his initials for a customized look.
4. Personalized Bifold Wallet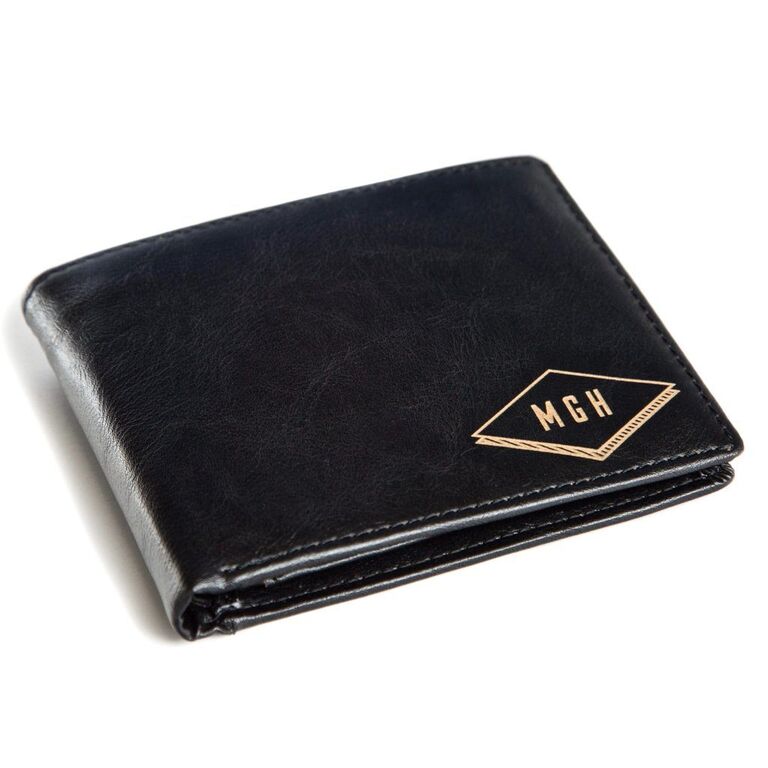 No one wants to lose their wallet. But it'll be twice as stressful if it's this personalized wallet made just for your husband. The brown or black vegan leather is laser engraved on the front with his monogram or name, while the inside can feature a thoughtful custom message from you.
5. Custom Beaded Leather Bracelet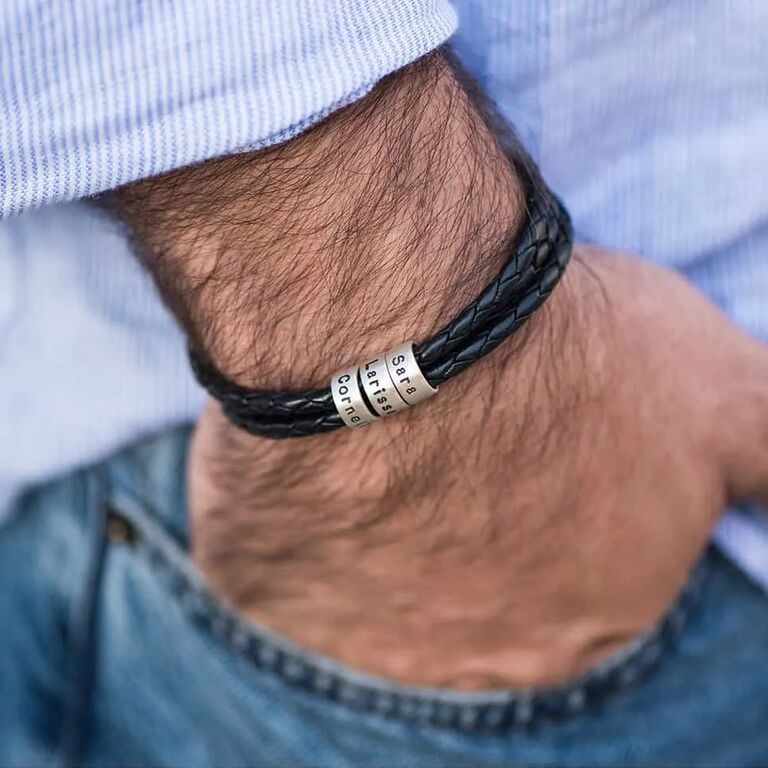 How about an engraved gift for your husband that'll really bring the feels? This braided leather bracelet holds precious metal beads customized with the names of all his loved ones. Now he'll really wear his heart on his sleeve (err, wrist).
6. Family Photo Album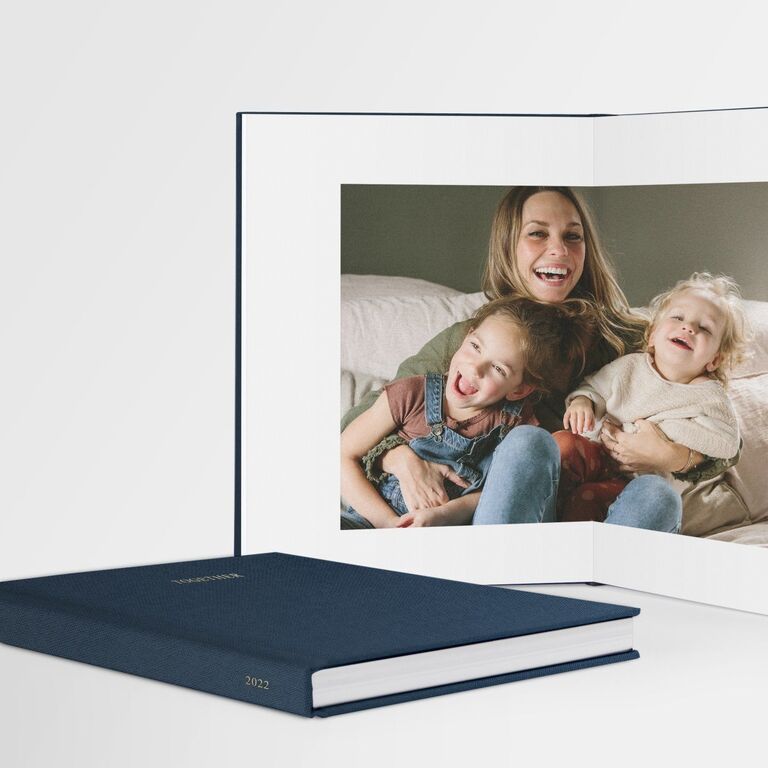 Here's another tear-jerker: A photo book is the ultimate personalized gift for your husband because truly no one else will have the same collection of snapshots. This one from Artifact Uprising has a linen fabric cover that's foil stamped with a title of your choosing and opens to reveal ultra-thick, panoramic photo pages that really show off all your memories together. We guarantee he'll be cracking it open every chance he gets.
7. Personalized Hobby Mugs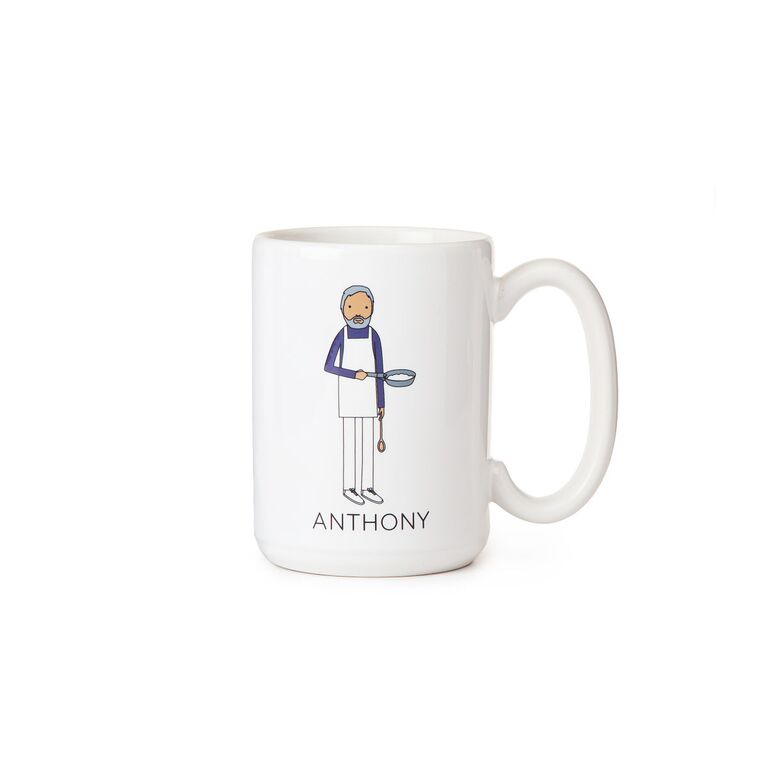 This mug celebrates your husband's two favorite hobbies—the first being drinking coffee. You'll choose from dozens of hobby options like hiking, music and golf, then select a skin tone, hair color and clothing style to create a caricature of him. You can add his name underneath for an extra sweet touch.
8. Engraved Cast Iron Skillet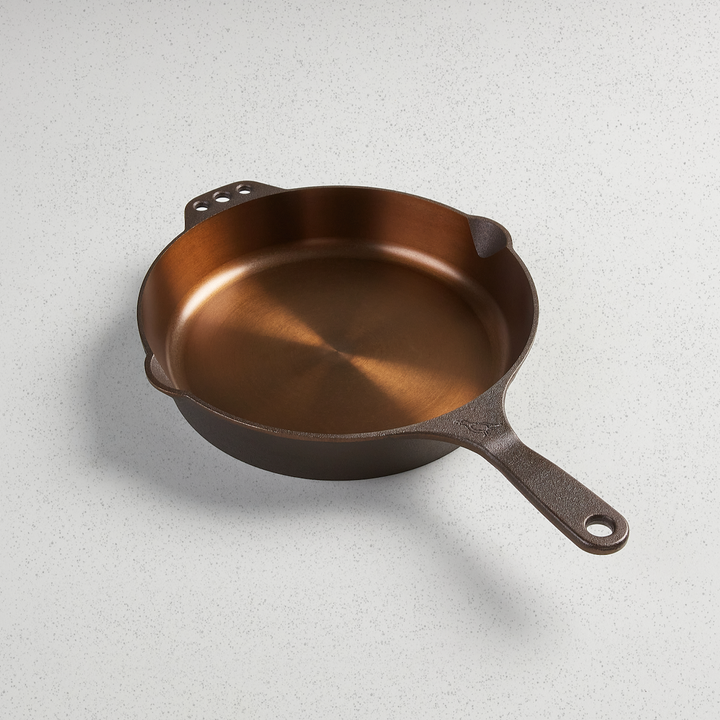 If he's an amazing husband and cook, this is the personalized gift idea for him. This 10-inch cast iron pan is perfect for whipping up dinner in a small household. It has pour spouts, a helper handle for lifting with two hands and a polished interior that's easy to clean and maintain. Best of all, the bottom can be custom engraved with up to 30 characters, so it'll be obvious who the head chef is.
9. Personalized Cutting Board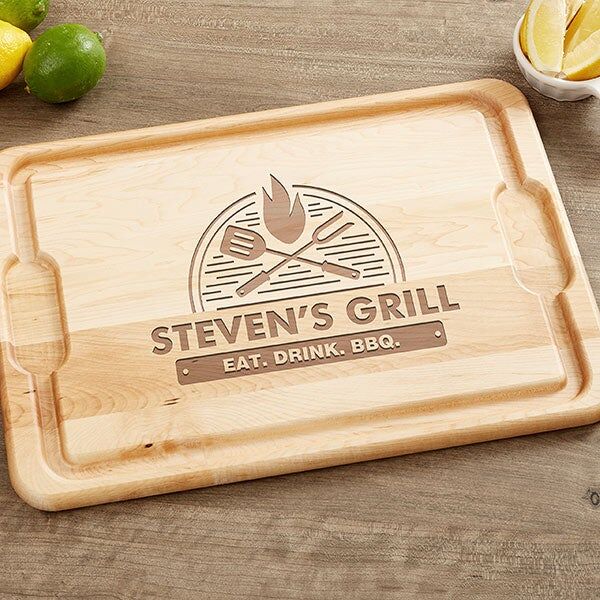 Every celebratory occasion calls for dinner on the grill. Whether he's a master of steaks, burgers, brats or salmon, he'll appreciate this personalized cutting board. Not only is it extra large, but it also has juice wells and grip handles for no-drip carving.
10. Custom Wedding Song Art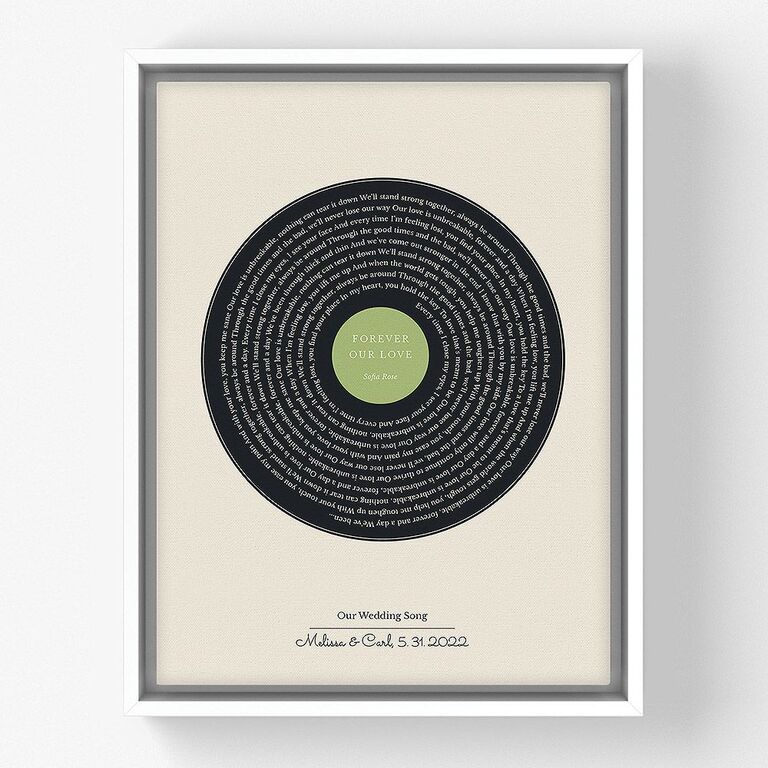 This wall art isn't just retro home decor, it's also a sentimental keepsake. Have the lyrics to your first dance song printed on the record with your names and wedding date underneath for a romantic personalized anniversary gift for your husband. The design can come on canvas, metal or acrylic and can be framed so it's display-ready for the bedroom or his home office—basically anywhere he can admire it on the daily.
11. Engraved Beer Glasses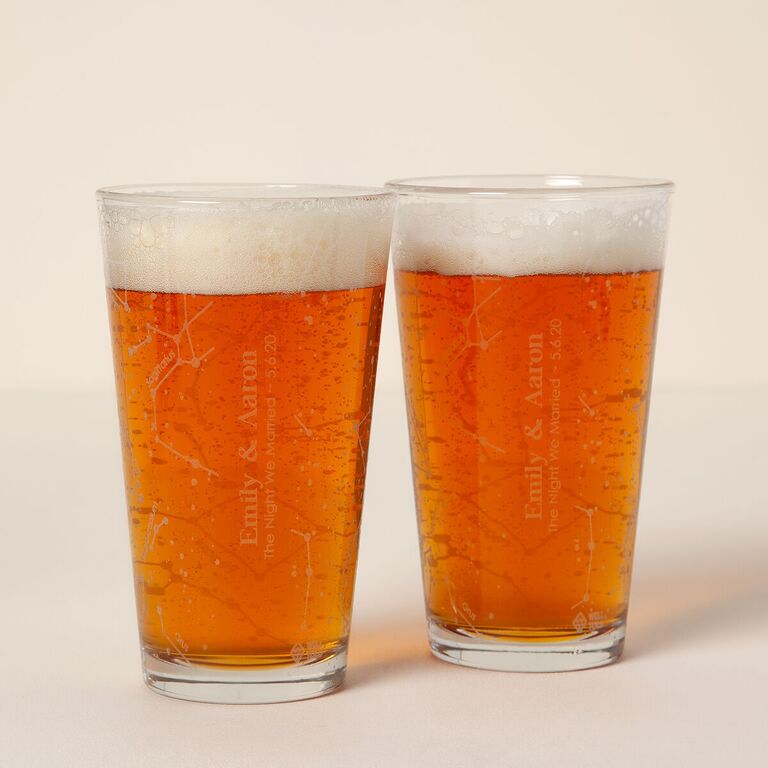 Romantic gifts for your husband aren't just good for anniversaries and Valentine's Day—everyone wants to feel loved all year. Consider these aww-worthy custom beer pints as a Father's Day or a birthday gift for your husband. The glasses are etched with the stars in the night sky from a special date of your choosing—like your wedding. Your names are then carved along the side.
12. Monogrammed Leather Travel Case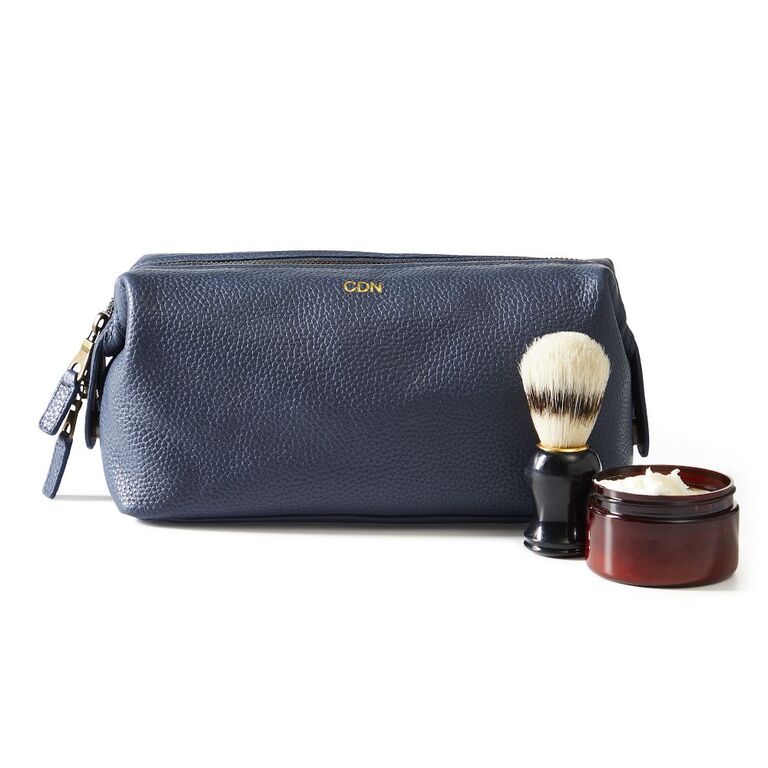 If he's still carrying a quart-sized plastic bag to the airport with him, he needs to be upgraded to a leather dopp kit. This angular zippered leather pouch has a wide opening, nylon lining and an interior pocket for bonus organization. Naturally, it's foil debossed with his monogram.
13. Embroidered Garment Bag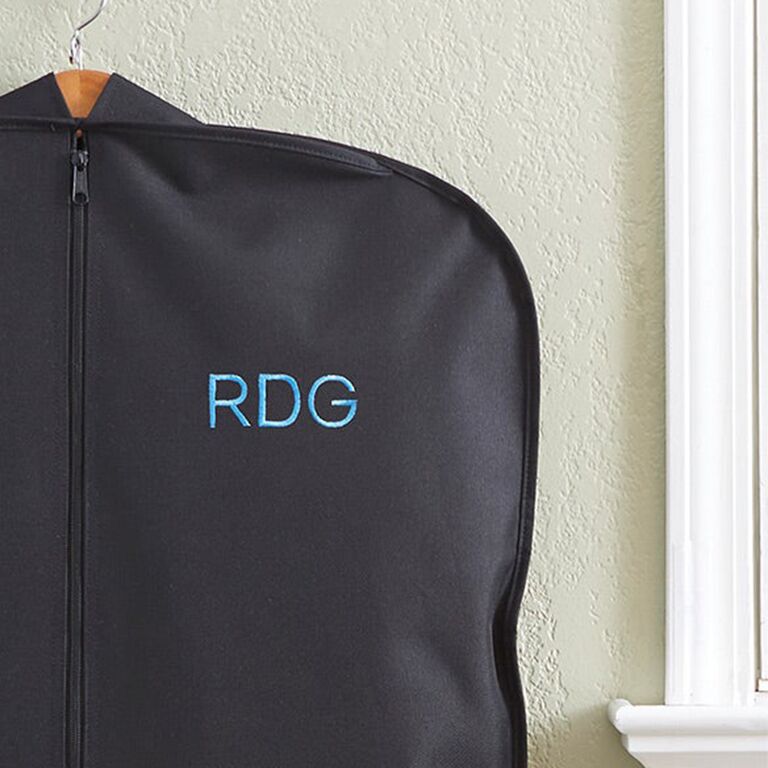 Speaking of monogrammed gifts for your husband that'll make traveling easier, this garment bag will keep his suit safe and wrinkle-free on his next trip. It holds six garments comfortably and has a bottom webbing handle for no-drag carrying. He'll look that much hotter on your vacay dinner dates.
14. Personalized Canvas Weekender Bag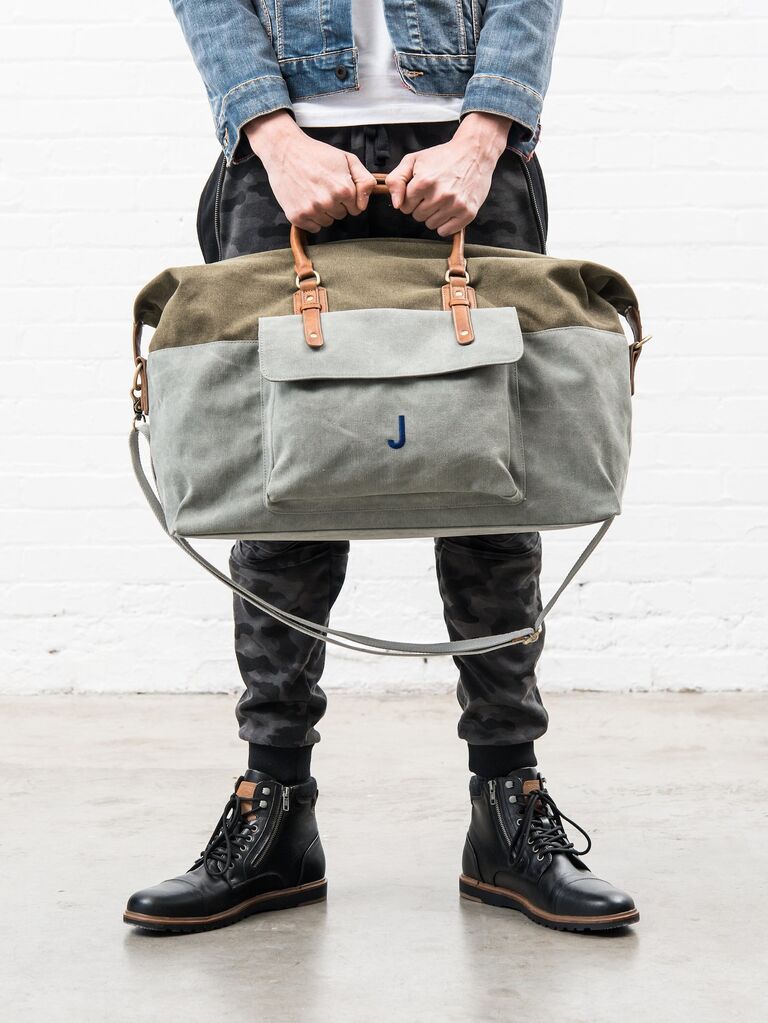 This oversized canvas bag features his initials on the front, so he'll never overlook his luggage at baggage claim. Of course, the beauty of this duffle is that it's the perfect carry-on bag for a weekend away. The handsome canvas outer is durable and water-resistant. Choose from a variety of different thread colors for the monogram.
15. The New York Times Custom Baseball Book
If your husband's favorite date idea is a trip to the baseball stadium, he'll be excited by this gift. (No, it's not season tickets to the New York Yankees. It can retrace the history of the team, though!) This personalized book uses reprinted pages from The New York Times to create a book of his favorite MLB team's newsworthy games and players. The cover is embossed with his name for that personal touch that can't be beat.
16. Personalized Pocket Knife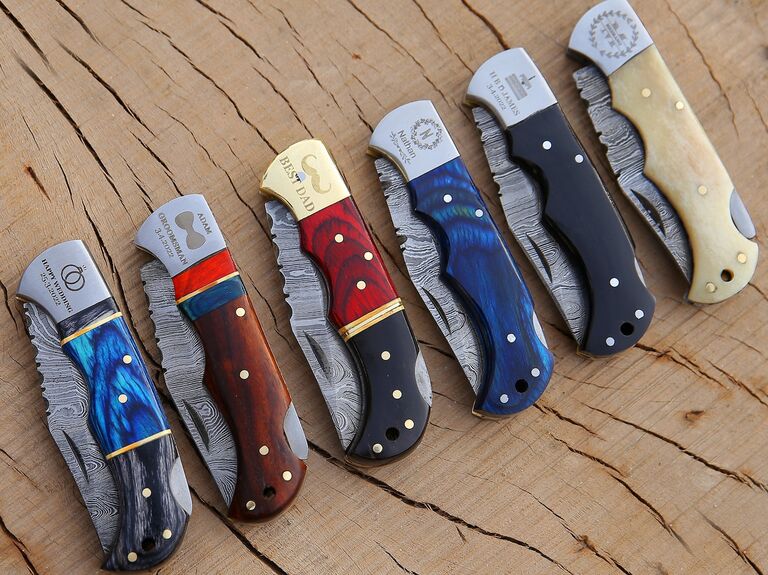 This personalized knife for your husband will be a stunning addition to his toolbox. The blade or handle is custom engraved with his monogram, name or the date of a special occasion. It also comes with a leather sheath.
17. Wooden Watch with Custom Engraving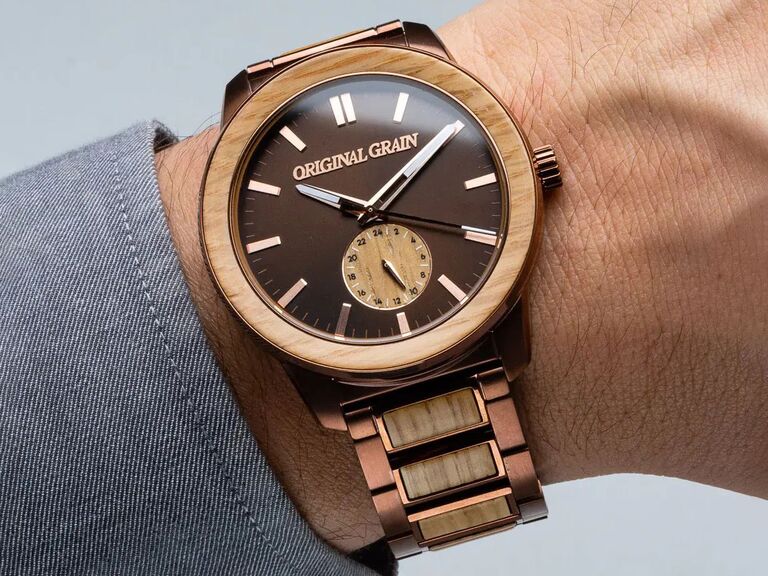 We love Original Grain watches as a gift for your husband as is, but the additional engraving makes them extra special. They're made from reclaimed whiskey barrels for a unique wooden timepiece. The underside of the clock can have up to three lines of custom text.
18. Engraved Leather Watch Box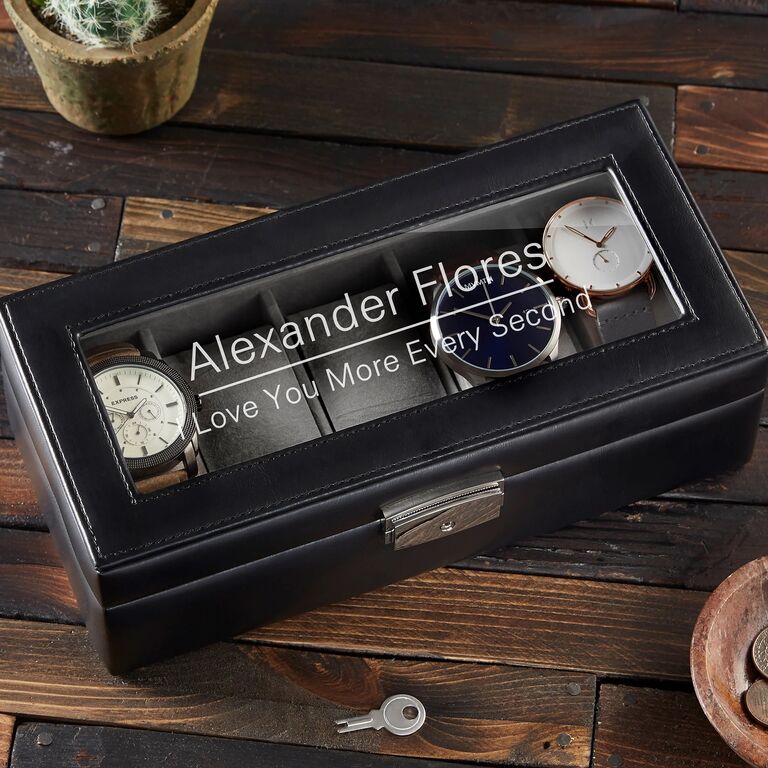 Feel free to copy this phrase word for word: "Love you more every second." This vegan-leather watch box with a felt-lined interior is a great personalized gift for your husband's birthday or any holiday if he's already well-stocked on timepieces. The glass lid doesn't just feature a sweet message though, it can also have his name on it.
19. Customized YETI Mug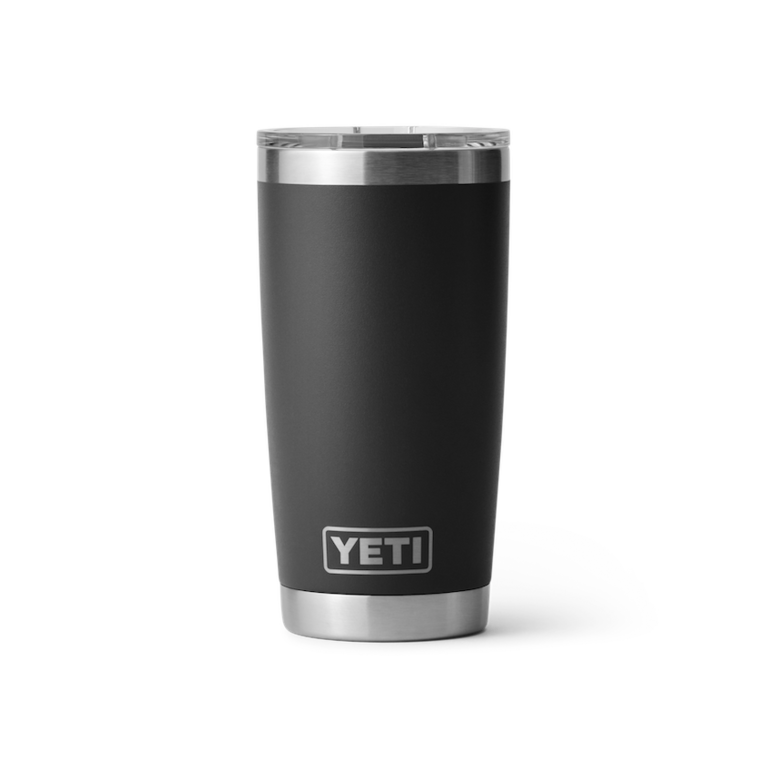 Did you know you can get those ever-popular YETI mugs and tumblers personalized? It's true! For a slight upcharge, you can choose from an existing design, monogram or set of initials, or upload your own for a super-personalized gift for your husband.
20. Image-Printed Golf Balls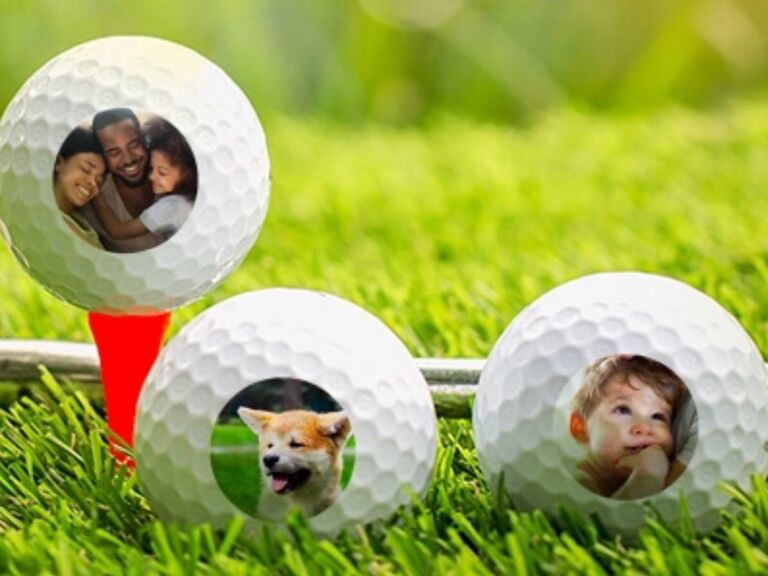 Golf guys can be really particular about what kind of ball they use. Luckily, whether he's a Titleist or Callaway fan, you can get his fave type personalized with a photo. Now, even when he loses his ball in the trees, he'll be able to spot it.
21. Monogrammed Polo Shirt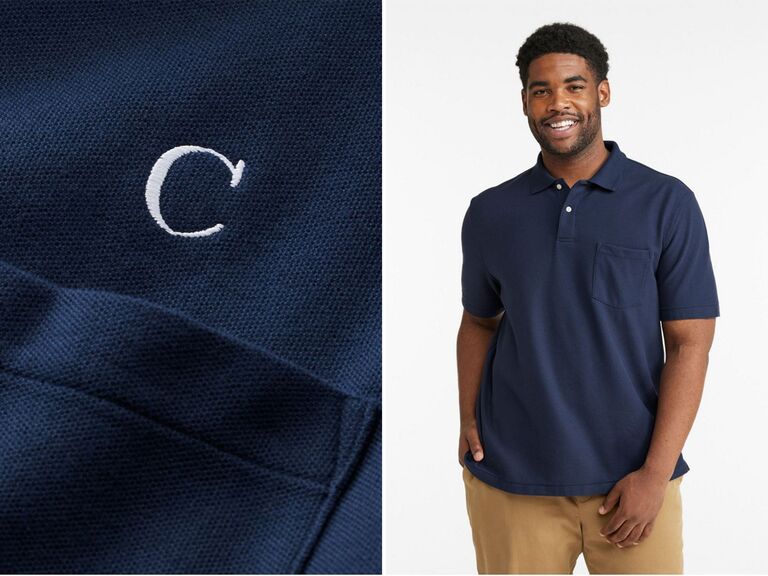 Psst, his favorite clothing store, L.L.Bean, offers personalization for a host of products, including this versatile collared shirt. It's available in eight great colors and you can add his monogram to the pocket for an extra charge. Better still, the polo is made from super-soft cotton that won't wrinkle, fade, shrink or pill.
22. Embroidered Bath Towel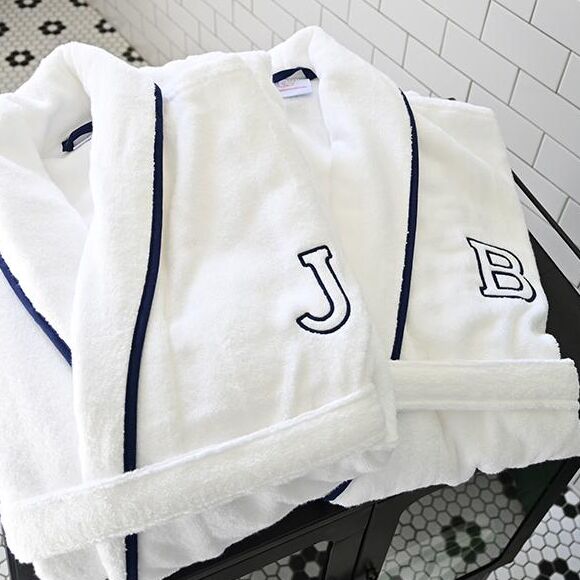 You loved their towels on your wedding registry, now head back over to Weezy for this super-soft personalized gift for your husband. Weezy's fluffy robes are the perfect homebody outfit for any lazy Sundays spent with you by his side. It has piped edges, roll-up sleeves, an attached tie, pockets and, of course, can be embroidered with his initials.
23. Personalized Face Boxers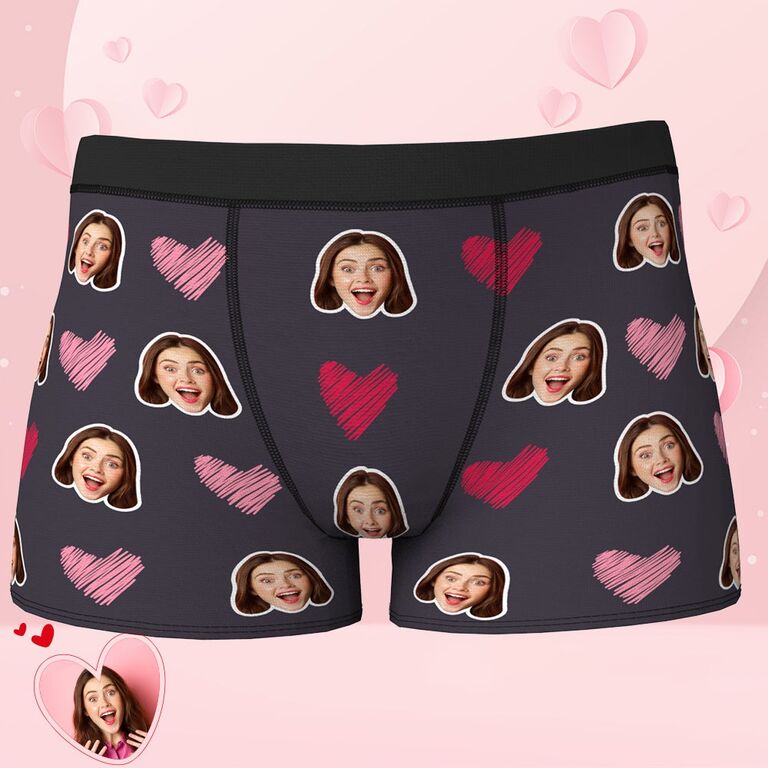 These personalized boxers for your husband will just be your little secret. The silly gift plasters your face all over his underwear accompanied by hearts. If you're looking specifically for a custom Christmas gift for your husband, you could add a Santa hat to your face. Too fun!
24. Engraved Leather Belt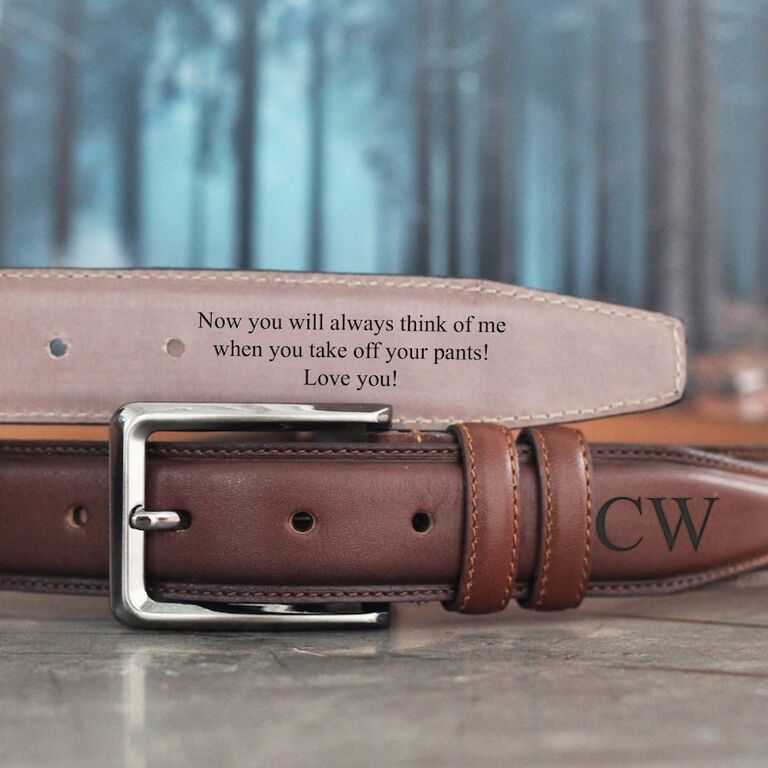 Looking for a sexy, but more subtle personalized gift for your husband? Hold his pants up with a classic leather belt made special, thanks to the custom message on the inside. This one jokes: "Now you will always think of me when you take off your pants."
25. Custom Photo Keychain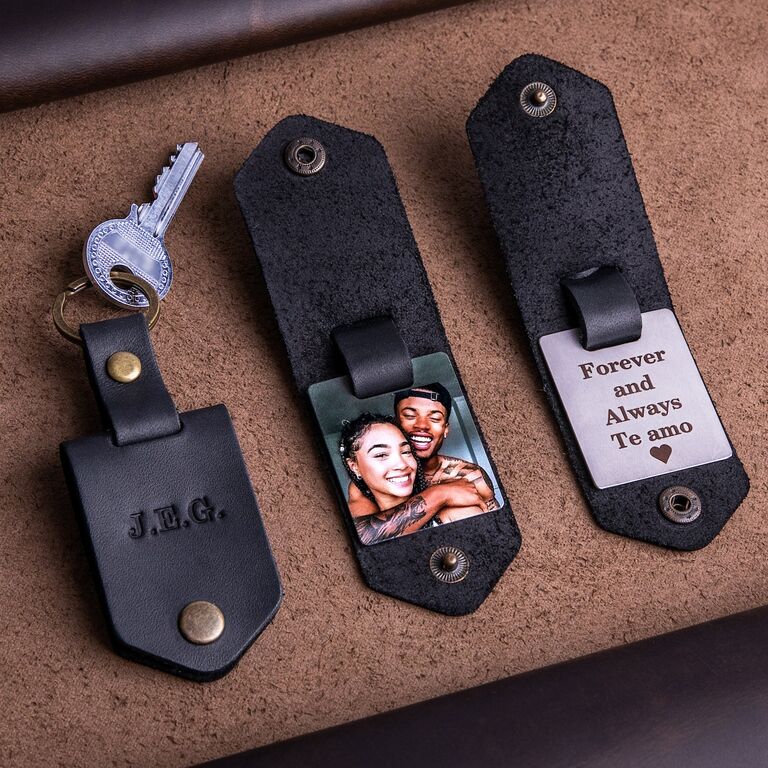 Looking for a small photo gift for your husband? This keychain will be the perfect reminder of your love whenever you can't be together. The leather is stamped with initials, a name or a symbol and the keychain opens to reveal a small photo of you two and a custom message. It's not just our pick, Etsy experts love it too!
26. Best Husband Ever Personalized Book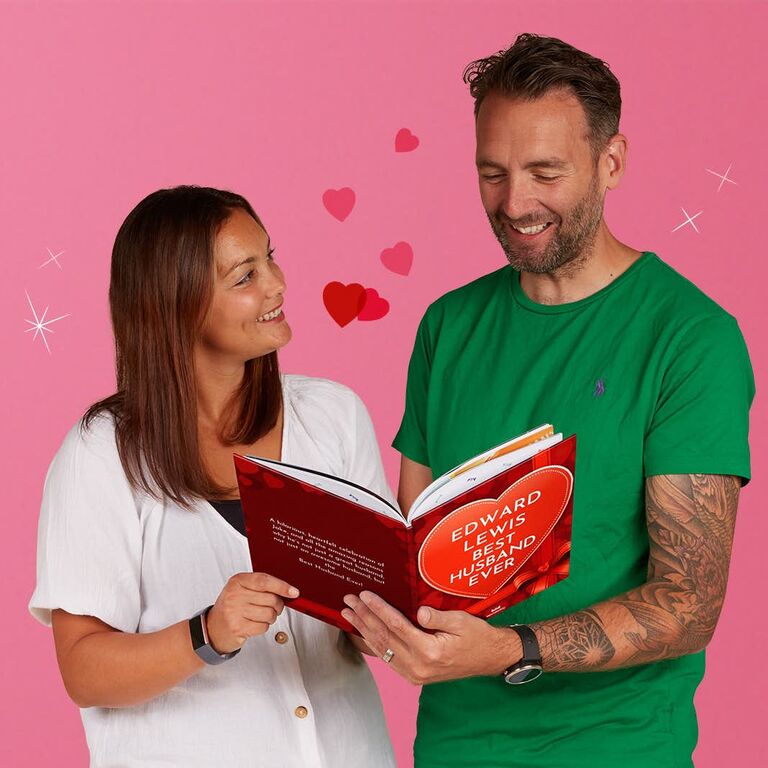 Gifts tend to express to someone how much you love them, but this idea really makes the message clear. This personalized book for your husband is titled Best Husband Ever and then filled with custom-picked reasons why. Be warned: He'll definitely let it get to his head.
27. Made-To-Order Personalized Song
Alright, one more gushy gift idea: Submit details about your special guy—like a list of his favorite hobbies and everything you love about him—to musician David Morgan. He'll then compose a custom song just for your husband. And you don't have to sing it yourself if you don't want to. Morgan will record it all as an MP3 audio file as well as send you a PDF of the clever lyrics.
28. Personalized Tape Measure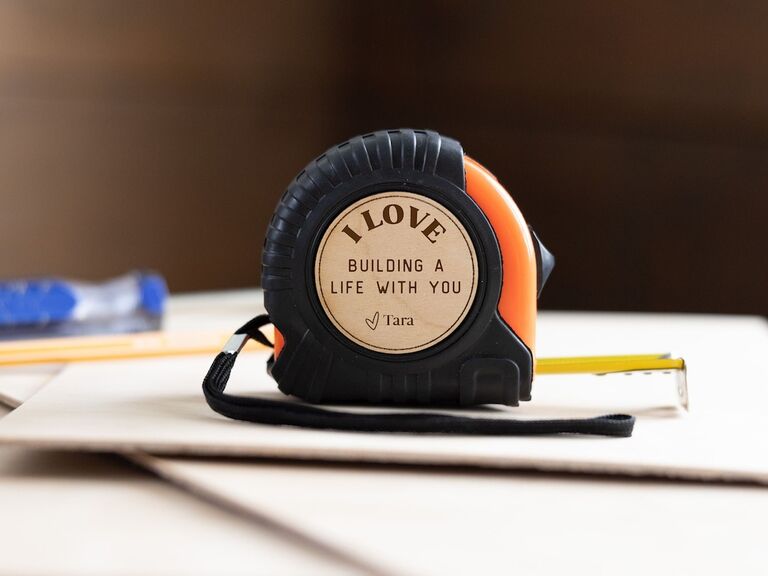 Dating a DIY-er? Or a professional carpenter? Complete his toolbox with a personalized tape measure. We recommend customizing it with a clever pun, like "I love building a life with you."
29. Custom Cuff Links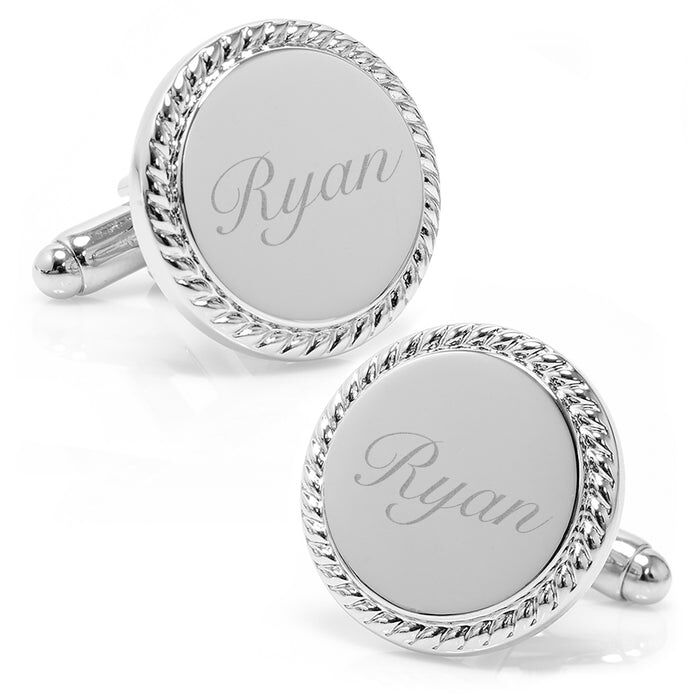 Get a bit fancy with this customized gift idea for your husband. The stainless steel accessories are embellished with a rope border for a sleek look. Have them engraved with his monogram or a special date for an extra suave touch.
30. Custom Peeking Pet Pocket Tee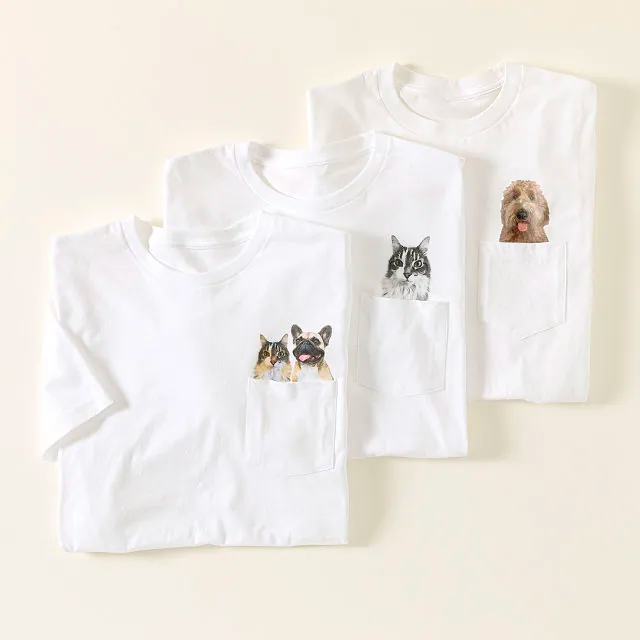 If your husband loves his pet(s) almost as much as (or maybe even more than) he loves you, this is a clever custom gift idea. The plain white tee is made special with his furry friend(s) peeking out of the pocket. Just pick between one or two pets, then a cat or dog and if you want them in color or not. He'll be sporting this even on date night.