Everything You Need to Know About Getting Married in South Carolina
Look to The Knot for local details about getting married in South Carolina, from choosing your wedding venue to getting your marriage license.
by The Knot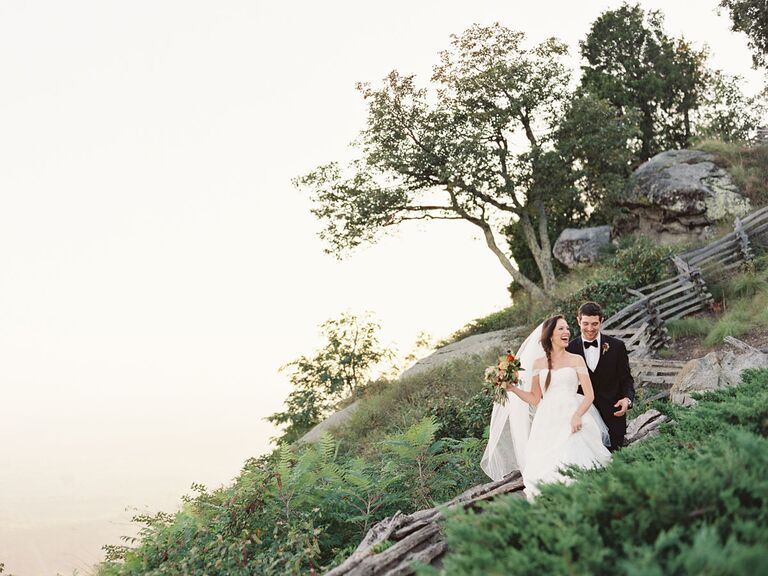 Ultimate Guide to Getting Married in South Carolina
For those looking to tie the knot in an environment with more than its fair share of charm, South Carolina is the perfect place to say "I do." With its miles of soft sandy shores, incredible oceanfront views and its laid back approach to entertainment, South Carolina is a true gem that comes about as close as a state can get to "Southern Belle" status. Couples getting married in South Carolina can impress their friends and family with the unparalleled hospitality, delightful dishes and gorgeous scenery that this state has to offer.
In this comprehensive guide to getting married in South Carolina, you'll learn about South Carolina-specific wedding trends, including when and where to plan your wedding and top picks for South Carolina wedding venues. We'll show you how to complete some of the legal aspects of marriage in the state, such as how to obtain your South Carolina marriage license and change your name. In addition, we've included some statistics about marriage in South Carolina and average wedding costs, plus helpful tips on how to plan and budget for your wedding day. Follow along with your wedding checklist to make sure everything is done on time.
Top Wedding Trends in South Carolina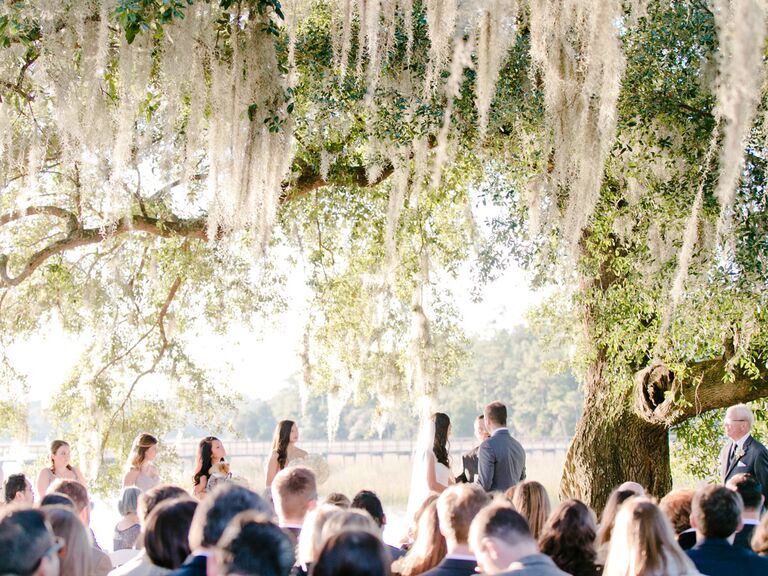 South Carolina is a state heavily steeped in Southern charm, so many of these trends and traditions are alive and well in the state. From monograms to mason jars, you can add as many Southern twists as you'd like. Nationwide trends, like the rustic elegant burlap barn wedding got their start in states like South Carolina and your wedding planner is sure to have plenty of ideas for helping you to incorporate your own touches into your wedding day, no matter how you want to celebrate.
Weddings in South Carolina seem to run the spectrum from casual to formal events pretty evenly. Traditions like the outdoor wedding drive the fancy factor down just a bit, truly leaving room for any type of wedding that your heart desires. And don't forget all the charming details that tie everything together, from parasols and pearls to groom's cakes and bourbon.
South Carolina Marriage Rates and Wedding Costs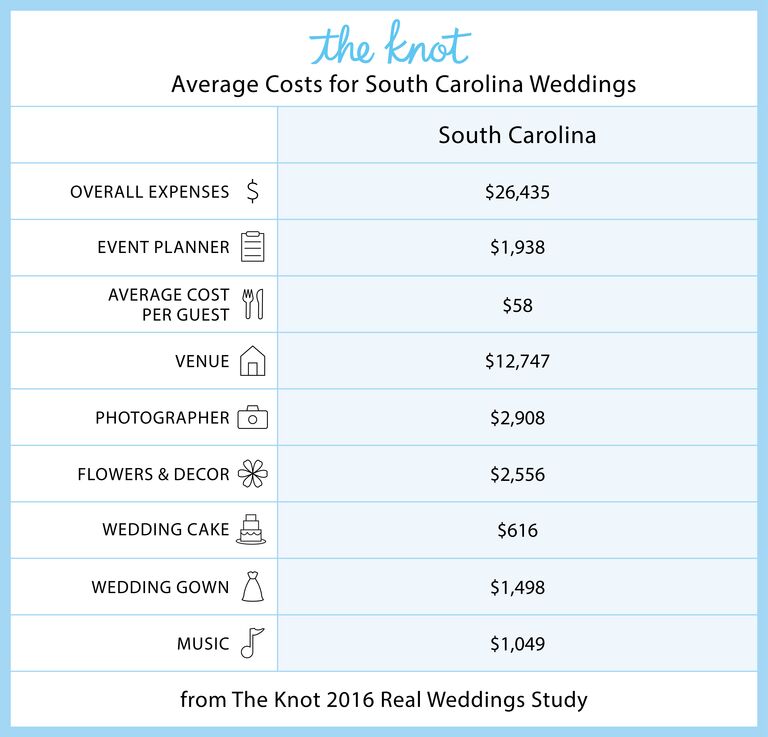 Planning a wedding can be a lot of fun, but affording it is another story entirely. No matter which type of wedding venue you choose or what type of theme fits your personalities, make sure you've created a budget and that you're sticking with it. The Knot Budgeter can help keep you on track! But before you take that important step, here's a little background info on how many couples are tying the knot in South Carolina, plus what you can expect to pay for common wedding costs in South Carolina, as reported by The Knot 2015 Real Weddings Study.

South Carolina Marriage Stats
So how many couples are actually getting married in South Carolina? Turns out that marriage rates in the state are a little higher than the national average, with 7.6 individuals out of 1,000 getting married each year. On average, these couples are spending a little over $24,000 on their nuptials, excluding the ring and honeymoon, though your wedding costs can vary significantly depending on which South Carolina wedding venue you choose.
Budget Breakdown: South Carolina Wedding Costs
Getting a sense of what you'll pay for your wedding day expenses will make it easier to budget and negotiate with vendors. Above you'll find average costs for some of the more common wedding categories.
Top Cities in South Carolina to Tie the Knot
From Hilton Head and Isle of Palm to Mount Pleasant and Summerville, there are a variety of wedding venues in South Carolina that stretch across the state. However, the following three places stand out as the most popular wedding destinations:
Make It Legal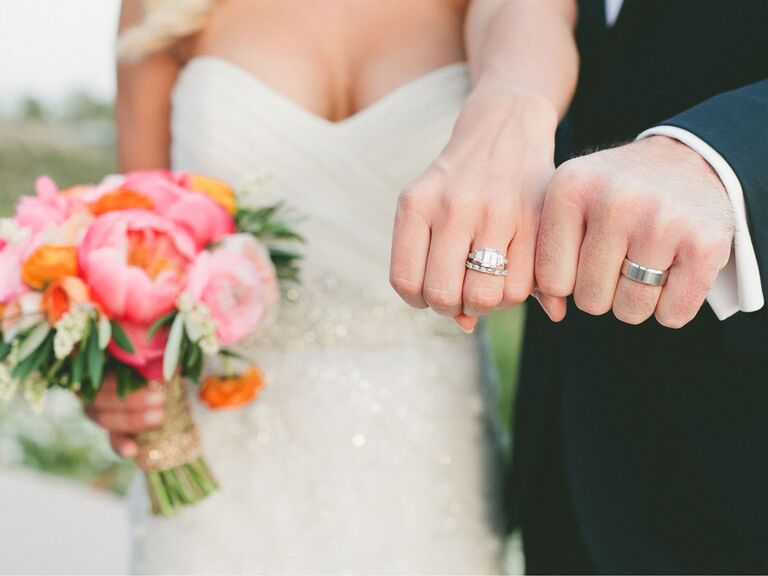 While we hope that planning your wedding feels like it's filled with fun events like cake tastings and finding the perfect DJ or band, there are some strings attached to tying the knot in the Palmetto State. Understanding the ins and outs of not only getting your South Carolina marriage license, but also taking care of details like permits and changing your name(s), is equally important in the weeks and months leading up to saying "I do."
Getting a South Carolina Marriage License
In order to apply for a South Carolina marriage license, both you and your spouse-to-be must appear at the office of a South Carolina probate judge. Additionally, you will need to provide the following:
A completed application for a South Carolina marriage license
Valid identification
Social Security cards (some probate judges require this, but not all do)
A fee, which varies by county
Both residents and non-residents are able to obtain a South Carolina marriage license and must use it in the state, within six months of issuance. You must also have a qualified officiant preside over your wedding ceremony, sign the marriage license and return it to a probate judge within this six-month period. The following individuals are recognized as a qualified officiants within the state of South Carolina:
Judges
Ministers of the gospel
Jewish rabbis
The chief or spiritual leader of a North American Indian entity recognized by the South Carolina Commission for Minority Affairs
Permits and Other Requirements for South Carolina Wedding Venues
Depending on your chosen South Carolina wedding venue, you may need to apply for special permits before your ceremony. For outdoor locations, including national or municipal parks, historical sites and beach settings, you'll most likely need permits for using the space for your ceremony or reception. If you plan to incorporate special displays, such as a fireworks send off, you may also need to obtain a permit to do so. Work with your South Carolina wedding planner and any applicable vendors in order to ensure that your wedding events comply with any local or state permitting requirements.
Changing your Name in South Carolina
After the wedding, you or your spouse may desire to change your name to reflect your new union. You can take advantage of simple online services, such as HitchSwitch, to streamline the process for you. Or you can do it the old-fashioned way by contacting individual institutions with which you are associated. Use The Knot guide to changing your name for more information about how to go through the process on your own. For changing your name with the South Carolina DMV, you will need to provide the following documents:
A completed form with your updated information
Your marriage certificate
A $10 fee
It's All About Timing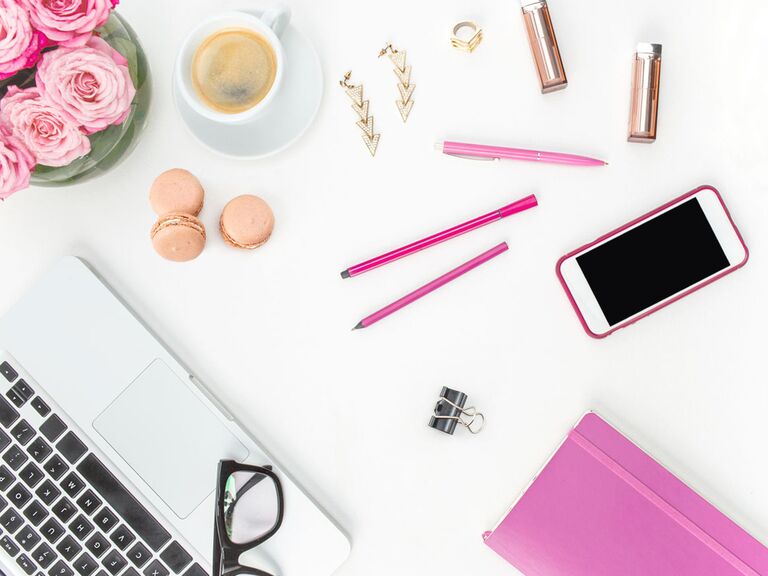 On par with the national trend toward fall wedding celebrations, most South Carolina brides—38 percent—opted for a fall wedding in 2015. Spring weddings are a surprising second, with over 30 percent of weddings taking place during March through May. Summer weddings captured 22 percent of South Carolina couples' special dates, while winter weddings trailed behind in popularity, with less than 10 percent of couples marrying in the cooler months.
Seasons in South Carolina
South Carolina experiences all four seasons to varying degrees. The region is categorized and a humid subtropical climate and experiences very hot, humid summers and more mild winters. It receives plenty of rain each year, with heavy rains and thunderstorms occurring most often during the spring and summer months. South Carolina typically receives a few significant severe weather events each year, including tornadoes and hurricanes.
Autumn temperatures and its drier weather make this season the favorite among couples who marry in South Carolina. For your fall wedding, expect to enjoy crisp days, cool nights and plenty of incredible visuals, particularly near the mountains with their colorful foliage. Events scheduled during other times of the year are likely to be unaffected by any unpredictable weather events so long as they are held at indoor South Carolina wedding venues.
South Carolina Dates to Avoid
Depending on where you get married in South Carolina, there are some important dates you may want to avoid in order to make sure that your wedding guests are comfortable and can easily find a place to stay. Ask your wedding planner or venue for tips about how to avoid major traffic times or local events that might make your wedding weekend more difficult for guests and more costly for you.
If you're on a tight budget, try to avoid common national holidays and busy weekends that tend to inflate the cost of everything! (We cover these dates for 2016-18 in our comprehensive guide). Additionally, here are some South Carolina events and festivals to plan around:
Carolina Cup, Camden (late March)
The Great Anderson County Fair, Anderson (late April - early May)
South Carolina Strawberry Festival, Fort Mill (early May)
Southern 500, Darlington (early May)
Bike Week, Myrtle Beach (mid-May) 
South Carolina State Fair, Columbia (mid-October)
Great Guest Experiences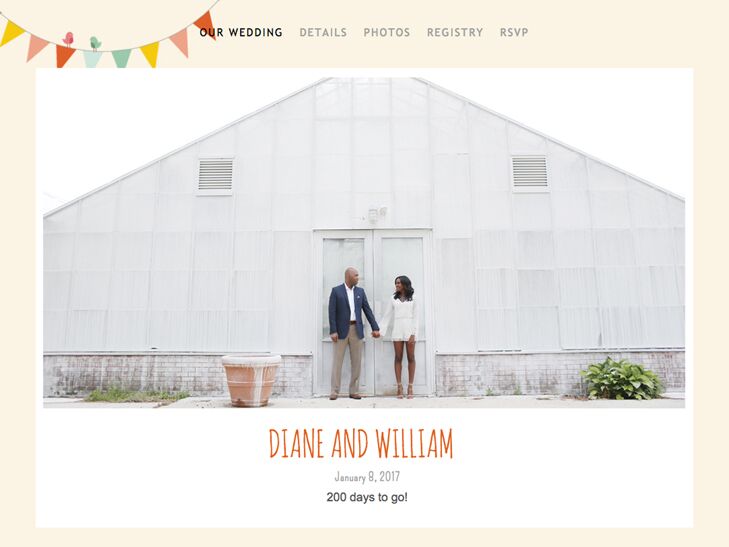 Helping your guests feel comfortable and welcome is one of the key ingredients to wedding success. With such a wide variety of unique wedding venues in South Carolina—from sprawling gardens to upscale art galleries—there are so many places for a celebration that is a true reflection of your couple style while also making it fun for your friends and family. No matter where you choose to get married, giving your guests a great experience starts with you creating your very own wedding website. It's a great way to keep everyone connected and informed.
Finding Your Way: Travel in South Carolina
Though South Carolina appears by map to be a sprawling state, it is fairly easy to navigate, thanks to its easy accessibility by air and automobile. South Carolina is serviced by a number of major airports, including Charleston International Airport, Columbia Metropolitan Airport and Greenville-Spartanburg International Airport, as well as multiple district and municipal airports. Guests from out of state can choose take their pick of flights to South Carolina to arrive at your wedding on time.
South Carolina is also very accessible by road, particularly for guests traveling from locations along the Eastern Seaboard. Interstates 20, 26, 77, 85 and 95 cross through the state and join with a network of South Carolina highways to put road-tripping guests exactly where they need to be.
Around Town: What to See and Do in South Carolina
Whether your guests are into hanging out by the beach, shopping or exploring the local arts scene, they'll have plenty of options for sightseeing and entertainment during their stay in South Carolina. In fact, we're pretty sure they'll want to take a whole week to visit and play in this sunshiny Southern state.
Here are some top picks for South Carolina attractions:
Charleston Historic District
Myrtle Beach
Riverbanks Zoo and Garden, Columbia
Caesars Head State Park, Cleveland
DuPont Planetarium, Aiken
Hilton Head Island
Old Sheldon Church Ruins, Yemassee
Go Local: Food and Favors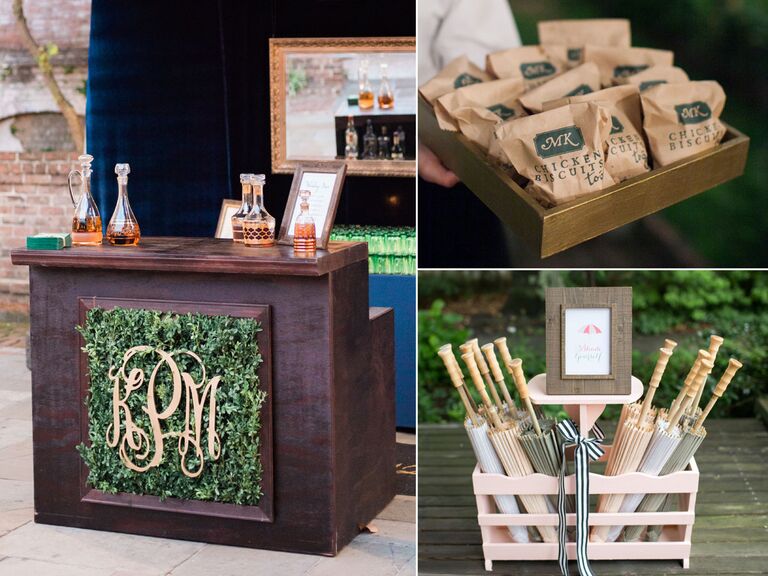 With a plethora of delicious local flavors to choose from, you're definitely going to want to take advantage of all that South Carolina has to offer when you plan your wedding menu. Introduce your guests to your favorite treats and send them off with some fun South Carolina mementos to make their experience complete.
Taste the State: South Carolina Favorite Foods
As the home to fantastic barbeque and Southern favorites like shrimp and grits, you'll have no trouble finding a South Carolina favorite to feature at your wedding reception. Celebrate local seafood with a huge oyster roast or a lowcountry boil. Incorporate local harvests of peaches, okra, and collard greens as delightful side dishes. Serve everything up with some delicious sweet iced tea and tasty bourbon, and your Southern-inspired menu will be complete.
Do Your Guests a Favor: South Carolina-Inspired Take Home Treats
After you say "I do" but before you wave your guests goodbye, be sure to tuck away a South Carolina treat for them to enjoy after the reception. Here are some ideas to get you started:
Customized South Carolina drink koozies
Tiny treats like chicken and waffles sliders or biscuits and honey
Wedding welcome bags stuffed with gourmet caramel popcorn from State Street Snacks in Lexington and other local treats
Sunglasses and flipflops for a beach wedding
Small tins of flavored pecans from Molly and Me Pecans in Holly Hill
Check out The Knot Shop for other personalized favors.
South Carolina City Guides
From the mountains to the coast, there are plenty of South Carolina locales that make positively dreamy wedding destinations. For starters, these two cities are among the most popular South Carolina wedding venues, and we're sure you'll see why. Check them out and get in touch with local vendors via The Knot vendor marketplace.
Columbia is South Carolina's largest city and also its capital. This city is primarily a bustling business center, though it can't escape the Southern hospitality and rich historical roots of its surrounding area. Filled with parks and upscale indoor settings, Columbia offers a variety of South Carolina wedding venues that are sure to please.
Historic portions of the city feature Victorian architecture with a decidedly Southern twist, practical for keeping comfortable during hot, humid summers. Some of these buildings are open to guests for tours or reservation, making them top picks among South Carolina brides for events like the wedding shower or rehearsal dinner.
Check out the Columbia area for yourself and get in touch with some local vendors: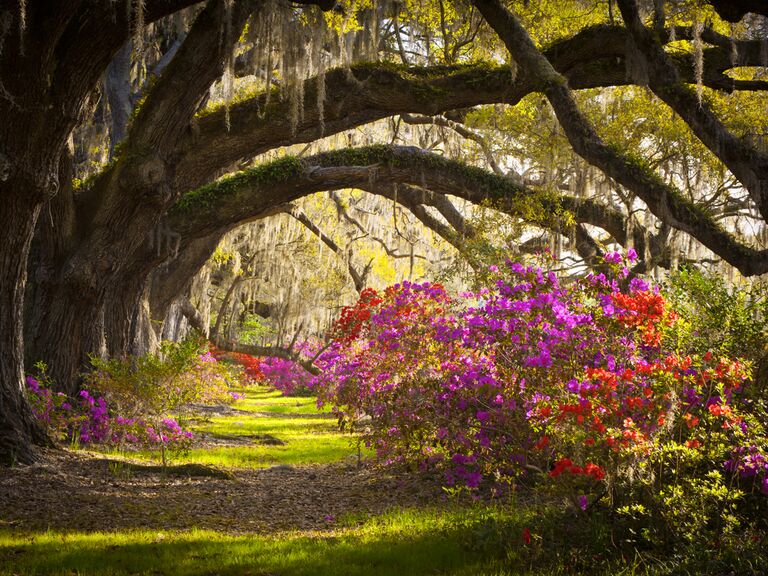 Charleston is the oldest city in South Carolina and one of its most popular tourist destinations. With its impeccable old buildings and miles of historic roads and footpaths, not to mention its charming hospitality culture, it's no wonder that Charleston is often high ranked by travel authorities around the country. Whether a large old mansion on the water or an expansive mossy-oaked green park is your dream South Carolina wedding venue, you are sure to fall in love with Charleston's irresistible charm.
Here is a list of local vendors to get you started in planning your Charleston wedding:
Check out more South Carolina wedding inspiration here.
Don't forget to download The Knot Wedding Planner app—it's a must-have for on-the-go planning.
Download for iOS: Wedding Planner App by The Knot
Download for Android: The Knot Wedding Planner
Disclosure: This post contains affiliate links, some of which may be sponsored by paying vendors.