5 New Wedding Accessory Ideas You'll Love
From sparkly shoes to colorful veils, deck yourself out with one of these new wedding accessory ideas.
1. Sparkly Shoes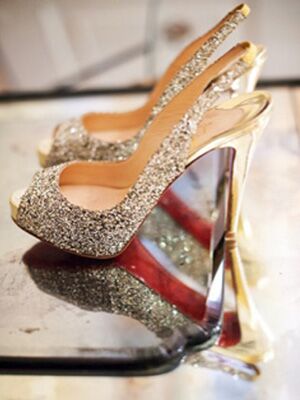 Sparkly shoes are what's new in wedding shoes. Get them in purple, red, yellow, or green -- or keep it muted with silver or gold.
2. Personalized Cuff Links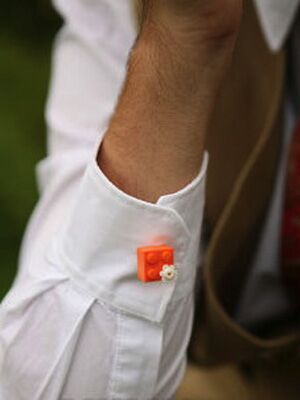 Even if you're having a formal wedding with black suits or tuxedos, he should still find ways to show off his personality. Get Lego cuff links like this groom did (found on Etsy.com), make your own out of Scrabble pieces or guitar picks, or get subtler silver cuff links engraved in The Knot Shop.
3. Spiced-Up Garters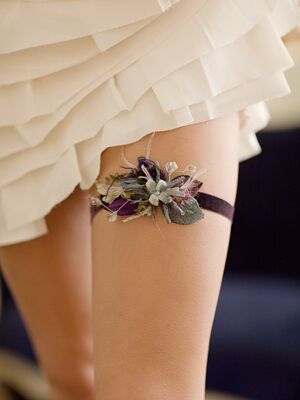 Can't stand the idea of a cheesy fake lace garter? (We can't either.) Rethink the idea and add some fun and funky elements to your under-the-dress extra.
4. Funky Boleros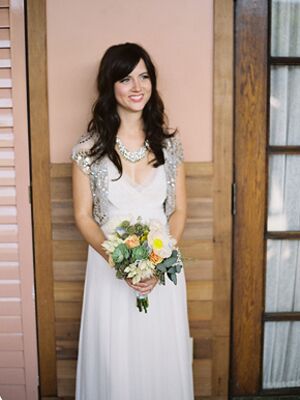 A studded bolero is a great way to dress up a simple wedding dress (and cover those shoulders for a more traditional church wedding).
5. Colorful Veils
Birdcage veils and little hair clips with netting have dominated the wedding veil scene but there's something so fresh about a wedding veil with a hint of color!