Who Should I Bring With Me Wedding Dress Shopping?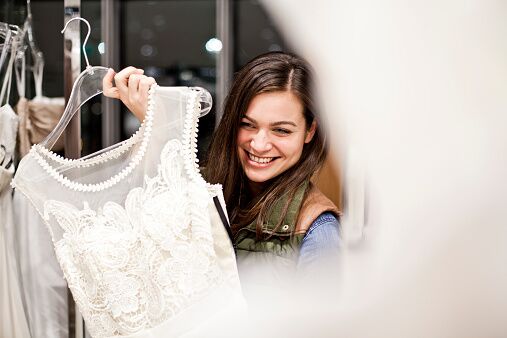 Getty Images
Q:
Who should I bring with me wedding dress shopping?
A:
When it comes to your wedding dress shopping entourage, less is more. It may be tempting to include all of your friends in this experience, but any more than one or two can cause decision-time confusion. "Only consider bringing those whose opinions matter to you the most," says Terry Hall, fashion director of Kleinfeld Bridal. "Keep in mind that more people means more opinions, which can lead to a stressful shopping experience." If extra friends ask to come with, let them down easy by asking them to help pick out shoes or accessories instead.