25 Meaningful Wedding Gifts Your Sister Will Cherish
These picks are sure to make her feel special on her big day and beyond.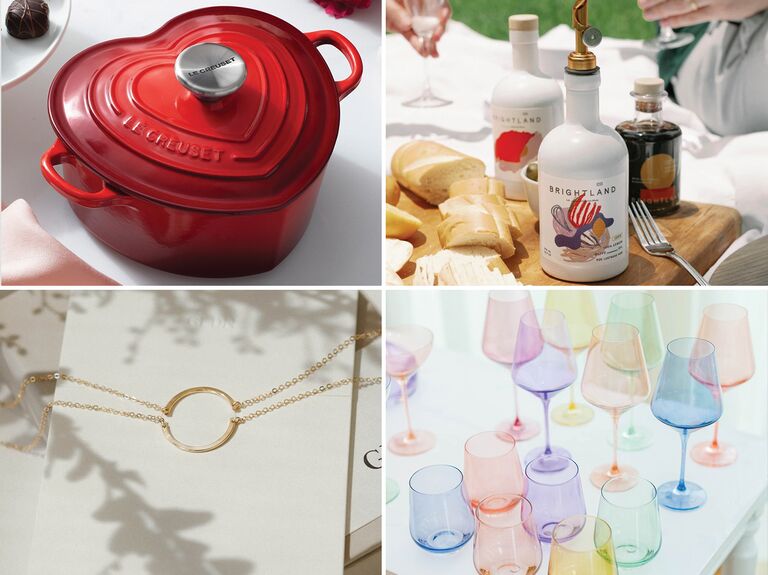 We have included third party products to help you navigate and enjoy life's biggest moments. Purchases made through links on this page may earn us a commission.
Your sister is one of the most important people in your life. So when it comes to one of the most important days of her life, of course you're going to make it as special as you can. And that includes picking out a thoughtful wedding gift for your sister and her partner. If you're struggling with ideas, don't worry. We've sourced the best wedding gifts for your sister for you to shop right now. From sentimental keepsakes to hand over on the big day (and ensure happy tears) to home decor she didn't think to put on her registry, but will love (and definitely invite you over to show off), these presents will make you her favorite sibling.
1. Personalized Wedding Day Candle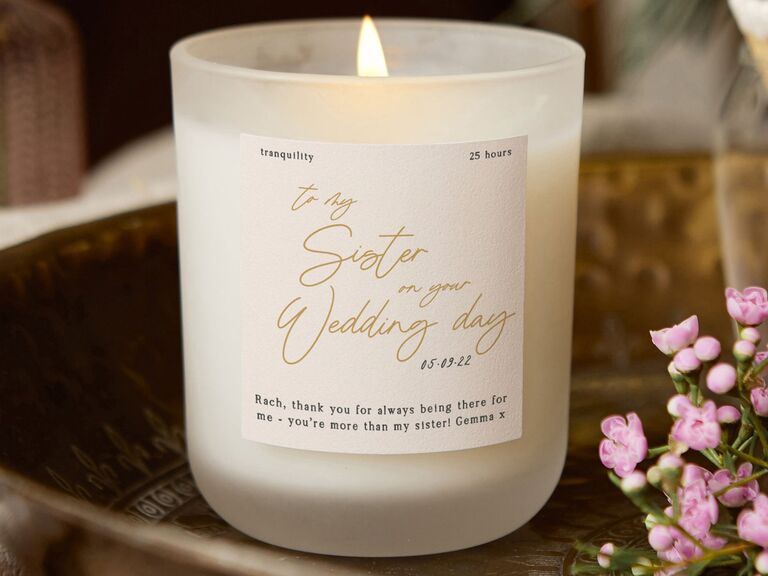 If you're looking for a small gift just for your sister on her wedding day, consider a luxe candle with a personalized label. This scented soy wax candle comes in a frosted glass jar and is addressed "to my sister on her wedding day" in an elegant gold script. There's also space below for her wedding date and a custom heartfelt message. It comes in 10 different calming fragrances, like Pink Jasmine (peach, jasmine, vanilla) and Secret Beach (orange, vanilla, coconut), so she can light it while getting ready to promote a sense of peace.
2. Symbolic Wine Glass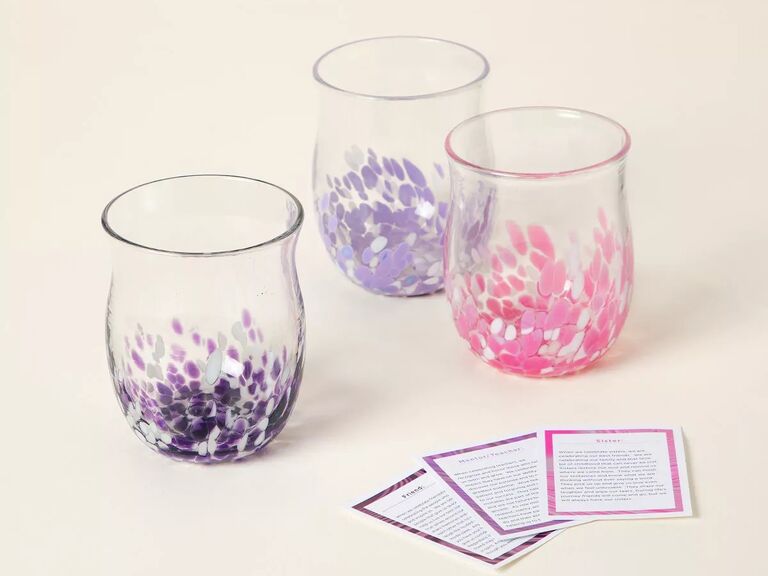 This stemless "sister" wine glass is intentionally colored with shades of pink to represent kindness and femininity. It even comes with a poetry card that expresses why she's worth celebrating. Each glass is sold separately, so you could get just the "sister" glass or gift multiple like "wife," "friend" and "mentor"—colored red and violet to show love and passion and wisdom and creativity, respectively—to create a symbolic set.
3. Friendship Necklace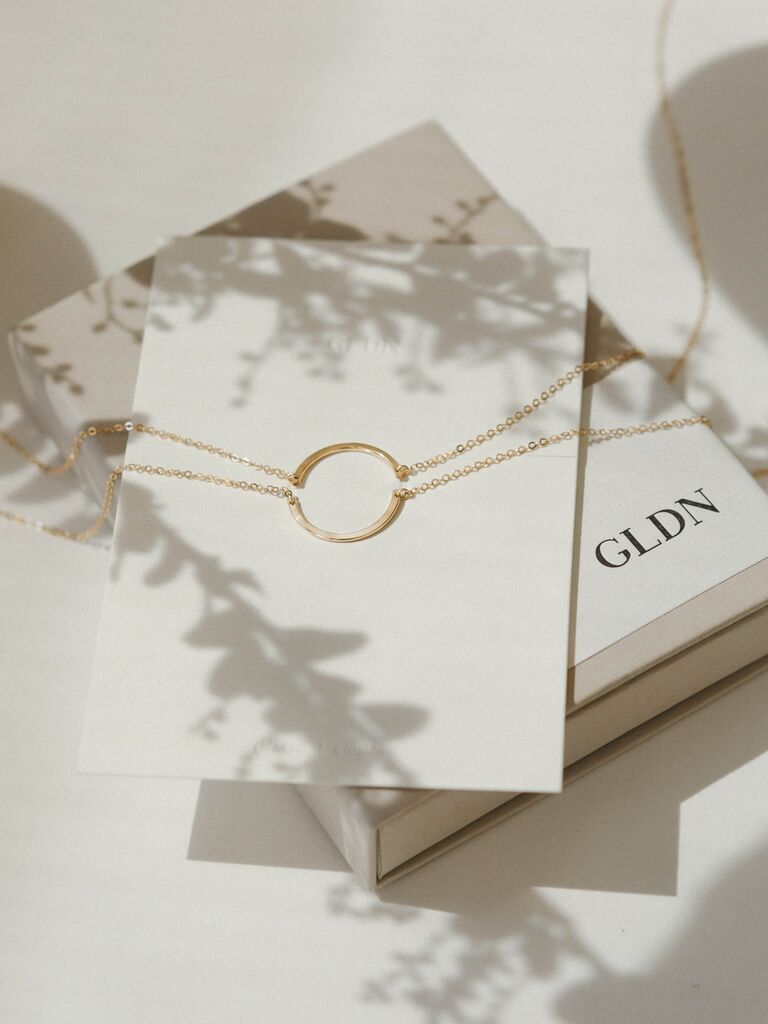 She may be your sister by blood, but she's your best friend by choice. This necklace set celebrates and represents your special relationship with a semicircle on each chain, so when put together, both necklace charms make a never-ending loop. It comes in 14K gold-filled or 14K solid-gold options as well as sterling silver. Choose between a smooth or hammered finish in all three materials. And, if you have more than one sibling, it can come in three or four sections, so you can give a joint gift.
4. Wedding Memory Box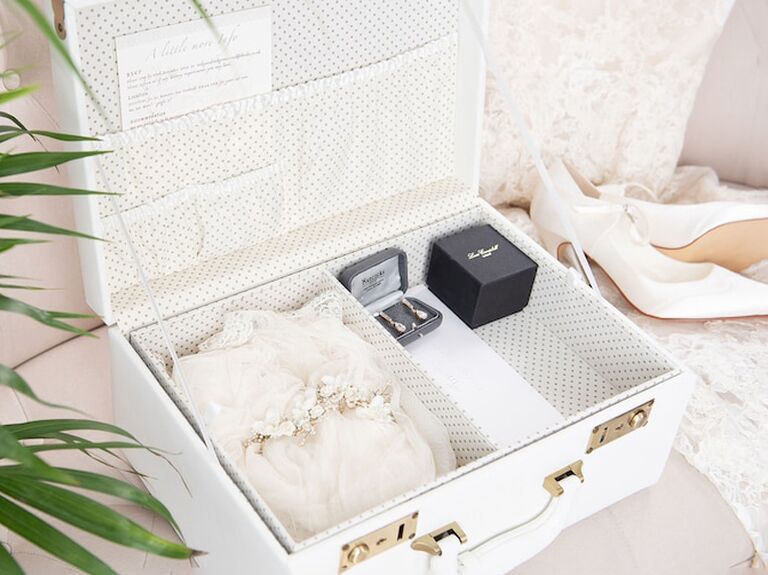 How about a sister wedding gift to help her and her partner remember every moment of their engagement and wedding? Made from leather and lined with a retro polka dot interior, this trunk is meant to hold all their wedding keepsakes—from her veil and shoes, to their wedding paper suite, flowers from their bouquets and more. It'll all be safe inside and cherished for years to come. You can also add a gold-embossed luggage tag personalized with her and her partners' initials, names or wedding date. It'll be one of the most charming and practical wedding gifts she receives.
5. Heart-Shaped Dutch Oven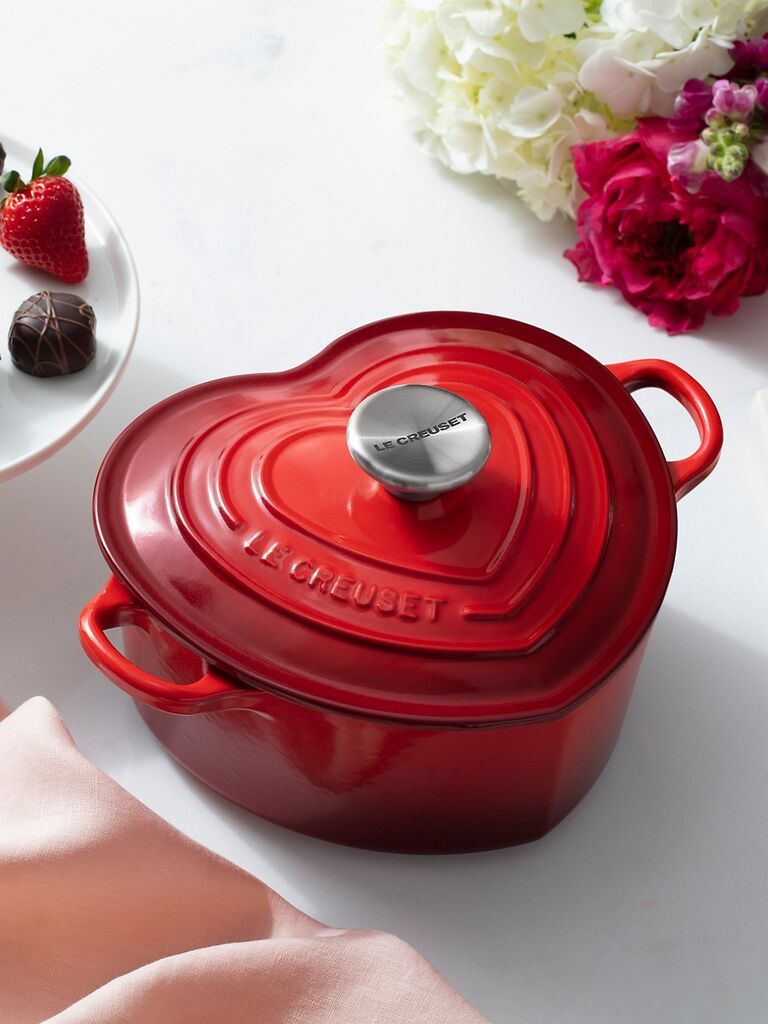 If you're not sure what to get your sister for her wedding, feel free to shop her registry. After all, her and her partner spent time curating their wish list, so you know they'll appreciate anything you pick from it. That said, there are ways to add a sentimental touch. For instance, if they're asking for a cast-iron Dutch oven, this one is uniquely shaped like a heart and colored a vibrant red. It'll remind your sister how much she is loved every time she uses it. (And yes, Le Creuset is worth it.)
6. Colored Wine Glasses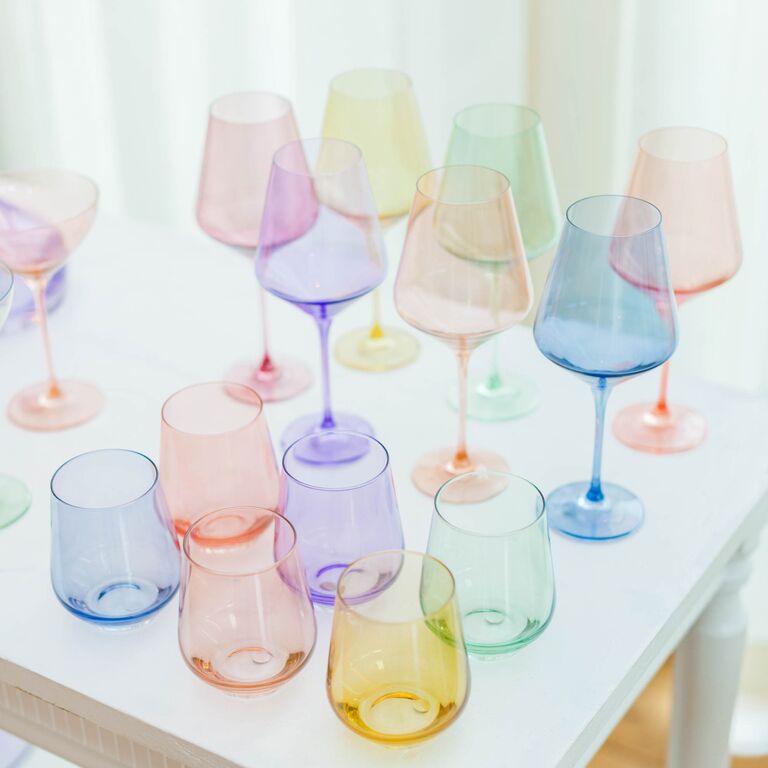 Another brand totally worth the hype: Estelle Colored Glass. The trendy drinkware will take every tablescape to the next level with a pop of color. These particular handblown stemmed wine glasses come in 11 different hues. Gift your sister and her fiancé a set of six, so they have enough for wine nights with you and dinner parties.
7. Infinity Snack Tray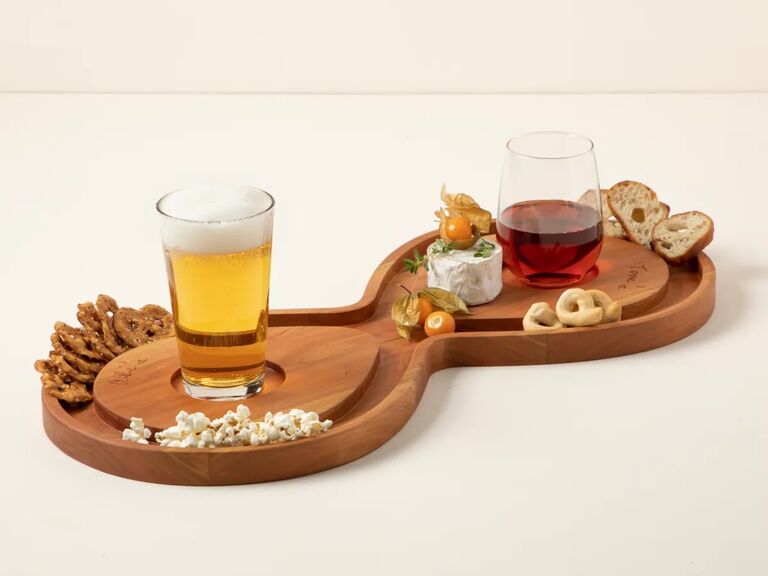 How about a swanky serving board to complement their wine nights and dinner parties? This handmade wooden snack tray is shaped like an infinity symbol as a testament to their love. And the separate sides make sure they won't confuse whose snacks are whose—which can be key to a successful marriage. Each side also has a spot for a drink and can even be engraved with their individual names, so there's no mistaking who chose pretzels and wine and who chose crackers and tea.
8. Monthly Wine Subscription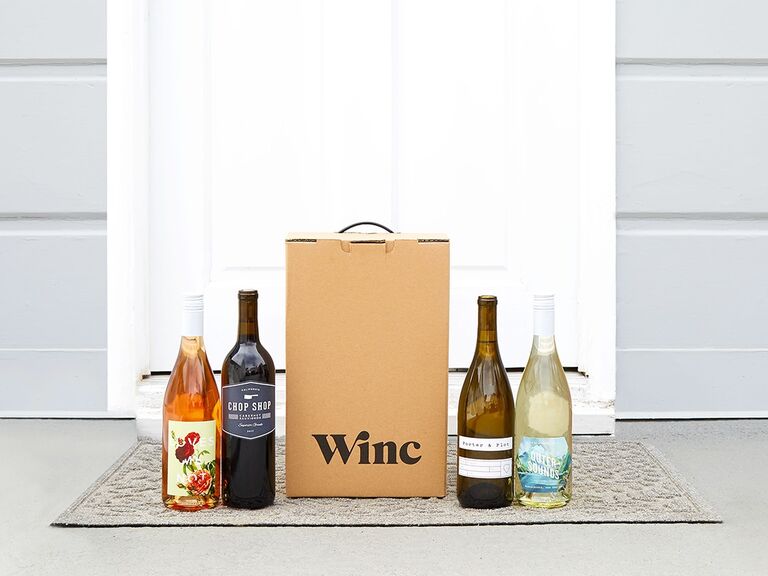 Your sister might be married now, but that just means double the wine for nights in watching "The Bachelor" with her new spouse—so they need to stock up their fridge. Choose between one-month to three-month wine subscription plans suited to her and her partner's personal taste. From night one to hometowns, they'll never run out of vino.
9. Custom Wedding Day Illustration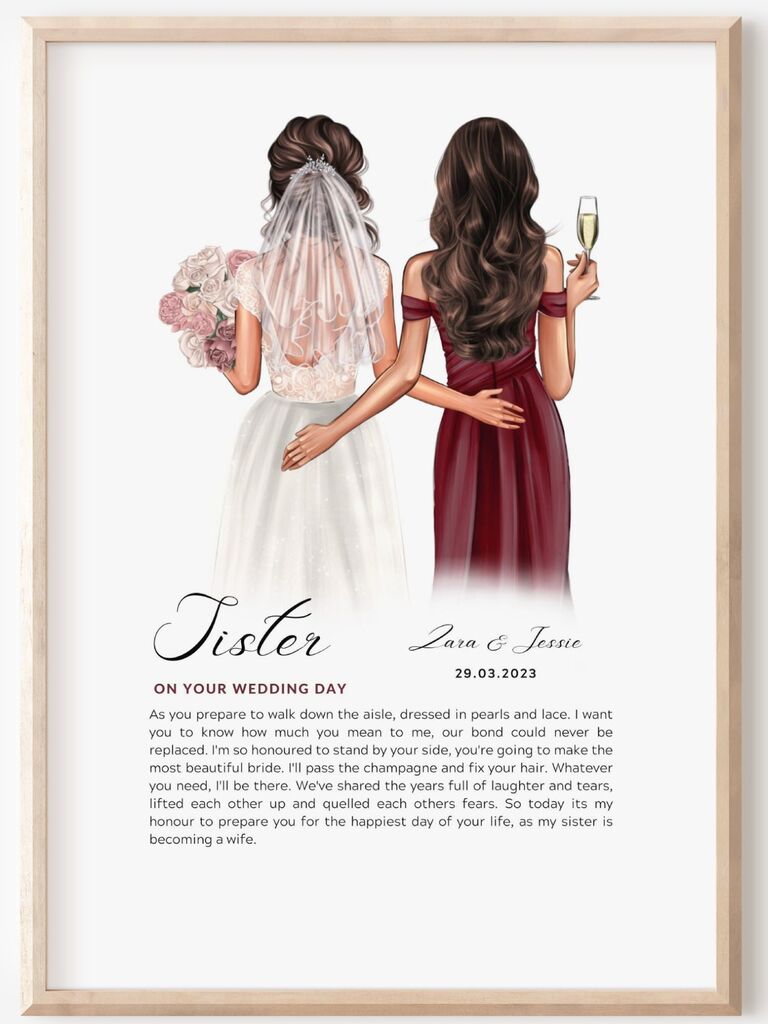 If you're thinking, "What should I gift to my sister on her wedding day?" brace yourself for one of our favorite wedding gift ideas for a sister (or anyone really): a custom illustration. This high-quality print is personalized with a photo of two sisters—one in a wedding gown, of course—and a sweet poem. Simply choose the hair styles, skin tone and dresses that match you and your sis on the big day, then pick one of three heartfelt messages. The print is finished off with both of your names and her wedding date. (Psst, there's also a print for brothers.)
10. Birth Flower Bracelet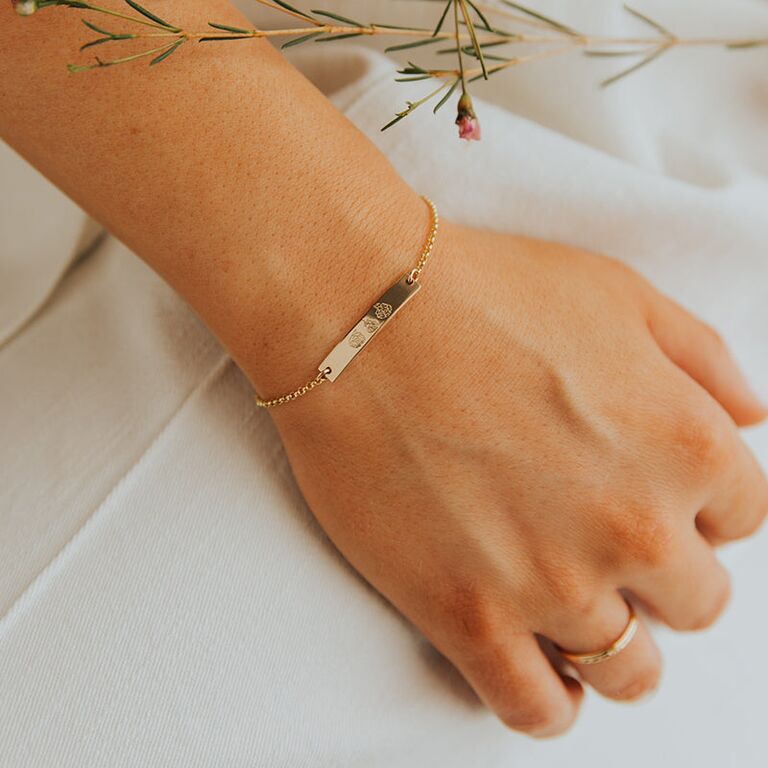 They say sisters are different flowers from the same garden. So, hand over this cute, everyday jewelry stamped with each of your birth flowers for a thoughtful wedding gift. Now, you'll always be with her, even when you're apart. Aww!
11. Personalized Jewelry Box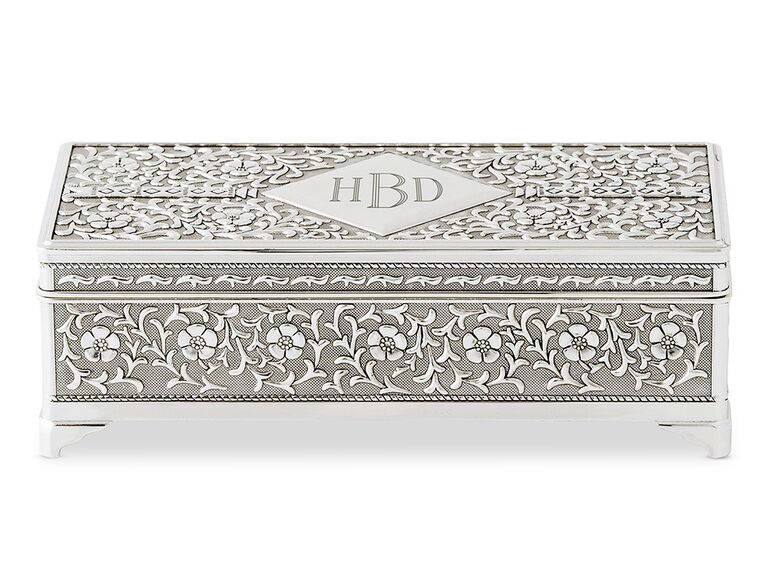 Your sister will need a place to store her precious wedding ring and the sentimental baubles you gift her for the occasion. Insert: This beautiful silver-hued jewelry box. It's intricately decorated with a floral and vine design as well as her married monogram in the center. She'll feel especially fancy everytime she goes to put her jewelry away.
12. Trendy New Luggage
Have you both been obsessing over all of Béis' stylish luggage options? Surprise your sister with a new carry-on from the brand for her wedding. She'll use it immediately for her honeymoon and, if you live in separate states, to visit you once she's back. It comes in six colors and has 360-degree wheels, a trolley handle with a cushioned silicone grip, a TSA-approved lock, a two-inch expandable interior and even a weight indicator. She'll be traveling—and overpacking—in style.
13. Custom Collage Print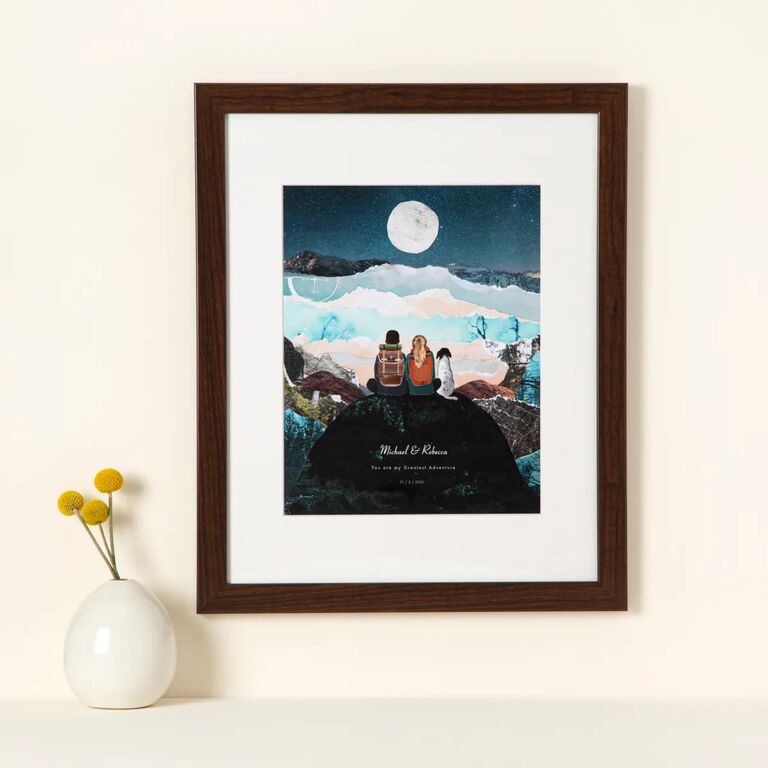 If your sister and her future spouse are big adventurers, they'll cherish this custom collage. It shows a pristine mountain landscape with the two of them taking in the sites. The artist can even add a dog beside them. It's then personalized with their names, a short message and an important date. We recommend having it come framed, so it's display-ready upon arrival.
14. Airbnb Gift Card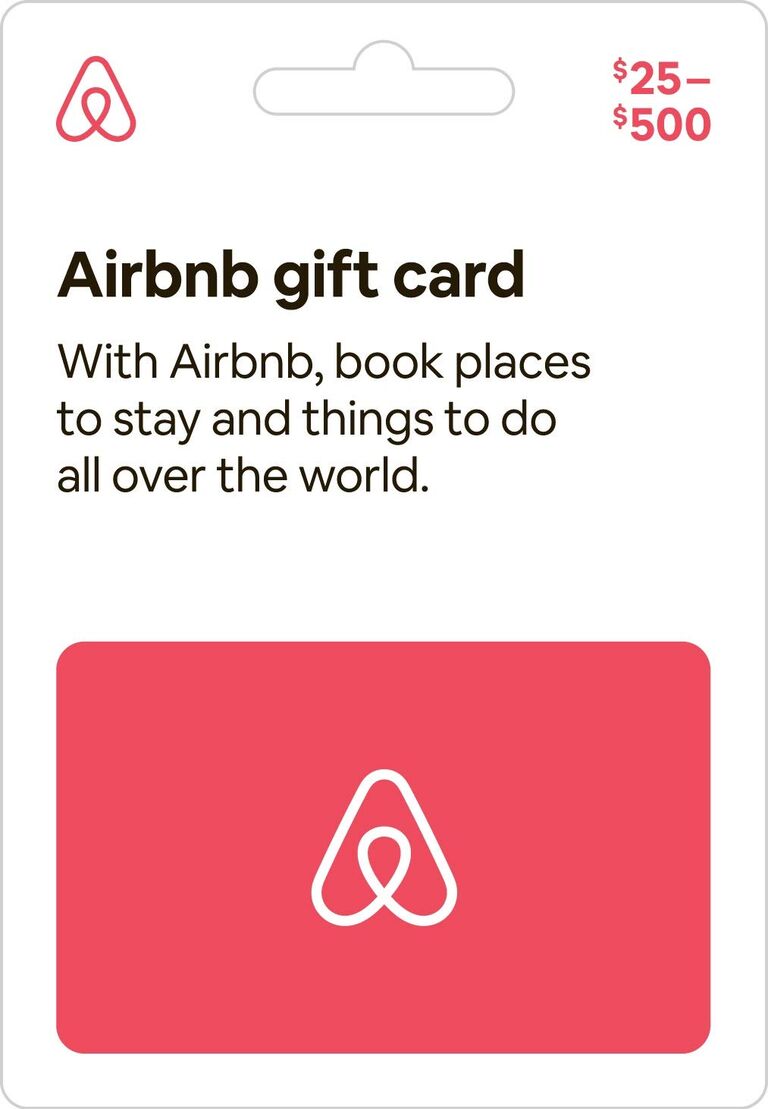 Contribute to their postwedding travels with an Airbnb gift card. They can use it on their honeymoon, if they've yet to book housing accommodations, or save it for a one-year anniversary trip. It doesn't just have to be used for stays, though. They can also spend it on Airbnb Experiences like cooking classes or walking tours hosted by locals in the area they're visiting.
15. 12-Piece Dinnerware Set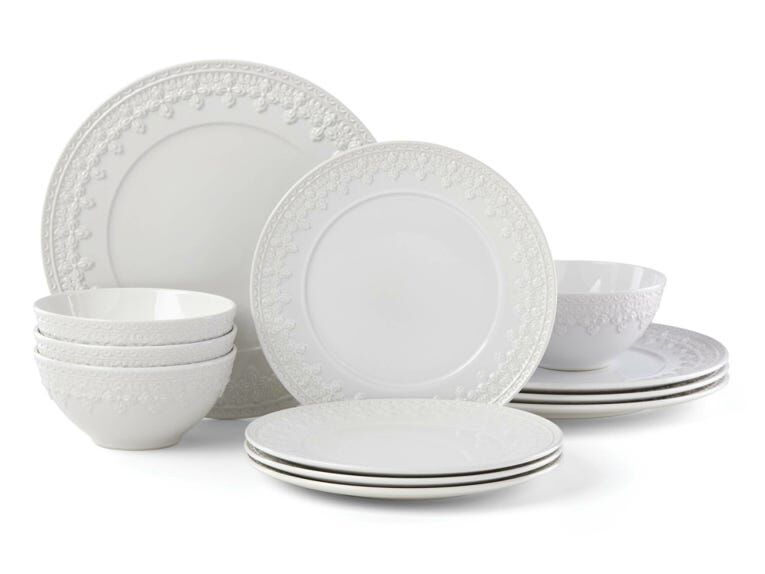 Let someone else handle the fancy wedding china and give your sister classy dinnerware that's fit for everyday use. This set of 12 by Lenox comes with four dinner plates, accent plates and all-purpose bowls that are all microwave-safe and dishwasher-safe. The edges of each stoneware piece are intricately carved with a quatrefoil design to add a luxurious touch to daily meals.
16. Infused Olive Oil
How about something to feed her passion for cooking? This pack of four gourmet olive oils from Brightland is something we consider one of the best wedding gifts for a sister. It comes with four olive oils infused with chili pepper, garlic, lemon and basil to instantly upgrade every dish. Better still, each bottle label is uniquely designed by category-changing artists for a pantry staple that looks good enough to be left out on the counter.
17. Personalized Serving Bowl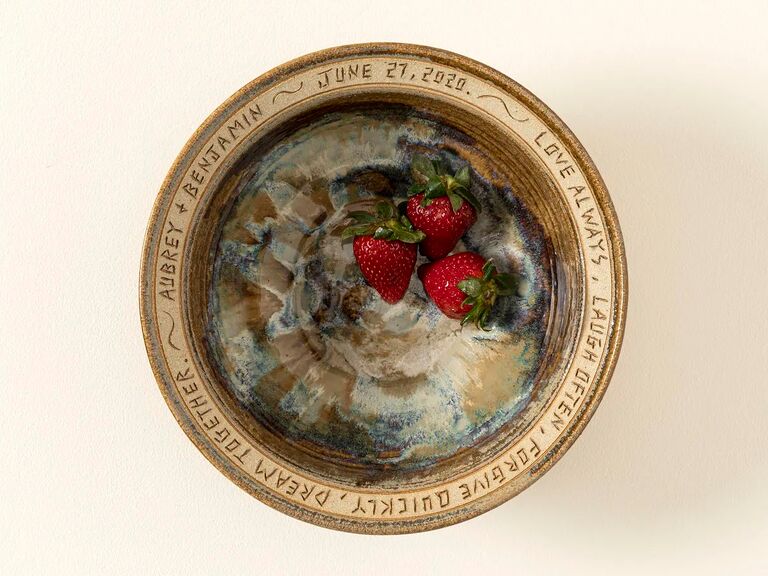 Newlyweds can never have too many serving bowls, especially when they're heirloom-worthy. This handcrafted bowl is made from clay, then glazed with vibrant splashes of color. The rim is etched with the phrase, "Love always, laugh often, forgive quickly, dream together," along with the couple's first names and wedding date. Despite its antique style, it's microwave-, oven- and dishwasher-safe.
18. Kintsugi Kit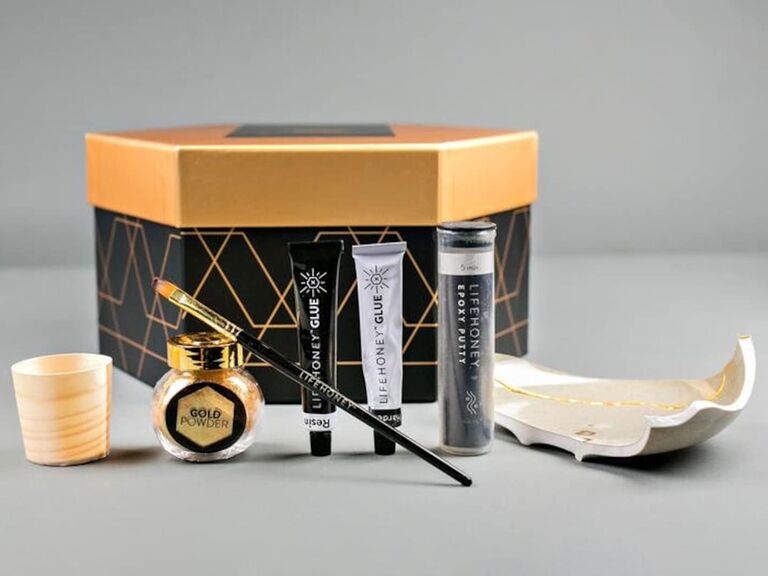 Alternatively, they can make their own wedding bowl. Kintsugi, which translates to "golden joinery," is an ancient Japanese tradition in which gold is used to repair broken pottery. This kit takes newlyweds through a personal union ceremony where they create a one-of-a-kind bowl together as a lasting symbol of their marriage. This is really two unique gifts in one because you're providing both a meaningful experience and a keepsake for your sister and her partner.
19. Mother-of-Pearl Picture Frame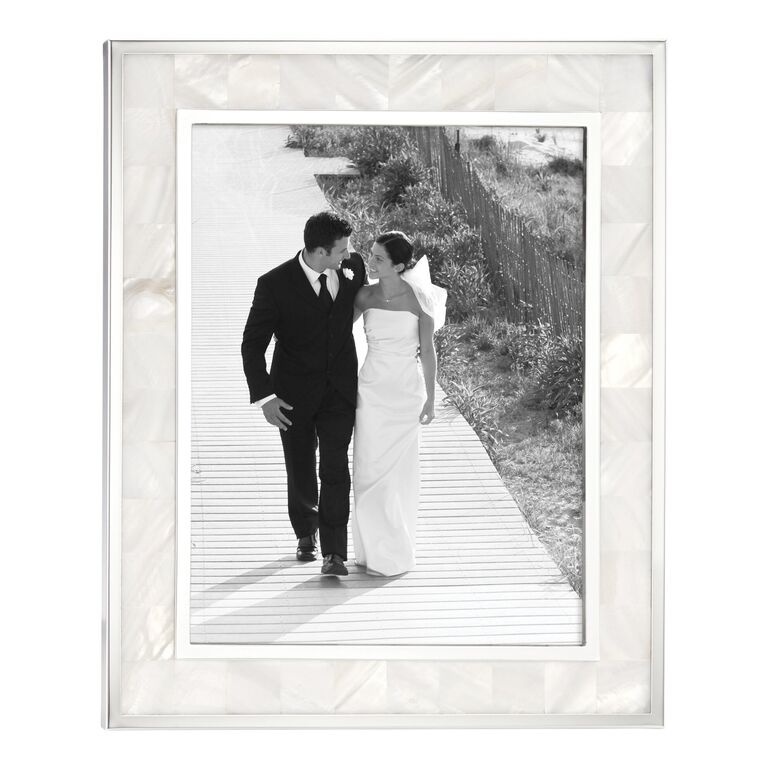 This luxe picture frame is just the right border for a romantic snapshot from the wedding day. As a placeholder, give your sister the frame with one of your favorite sibling photos. The silver-plated picture frame with shimmery mother-of-pearl accents will get a front-and-center spot on their mantel.
20. Cool Sisters Club Sweatshirt
As kids, it may have been uncool to tell your siblings how you felt, but at a wedding, it's totally welcome and reciprocated. Make your sister laugh with this playful sweatshirt that reads "Cool sisters club" in bold, retro letters. She'll feel cozy and accomplished.
21. Bamboo Bath Caddy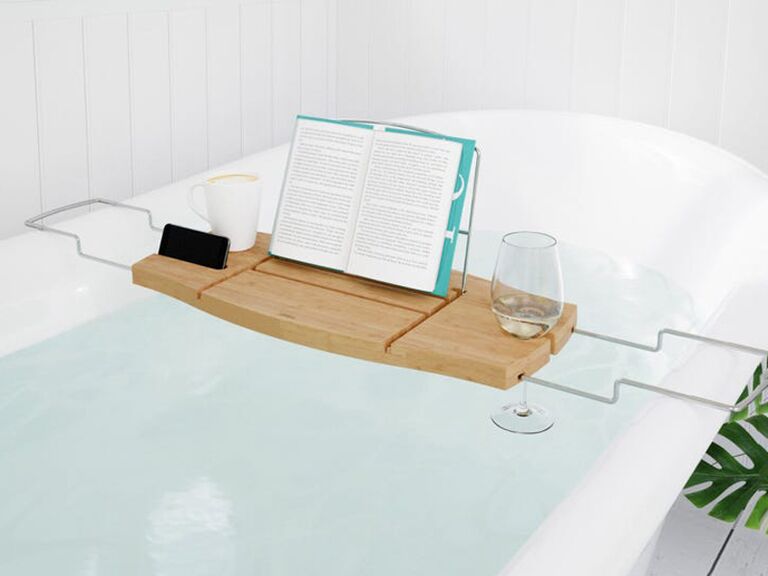 Give your sis the gift of relaxation and convenience with this over-the-tub bamboo bath caddy, complete with a fitted slot that holds a glass of wine. Include her favorite skincare products, a bottle of rosé and a book she's been meaning to read to make this gift even more personal. She'll take advantage of some R&R every chance she can get after months of wedding planning.
22. Washable Silk Robe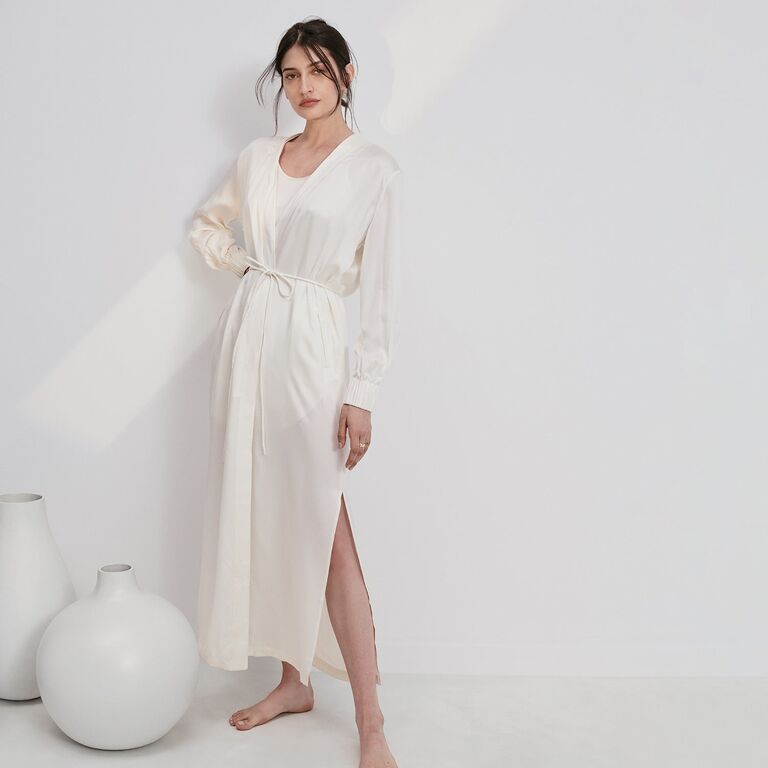 Speaking of R&R essentials, this Mulberry-silk robe will quickly become her favorite loungewear—and the white hue will make her feel like a bride long after the wedding day. Not only is it stylish—with its bishop sleeves, dainty belt and sweeping length—but the material is thermoregulating to help her maintain a comfortable body temperature. If you've never bought from Lunya before, you're missing out. Luckily, first time customers can use the code FOR-TK20 for $20 off their order of $100 or more, so you can buy a gift for your sis and for yourself.
23. Engraved Decanter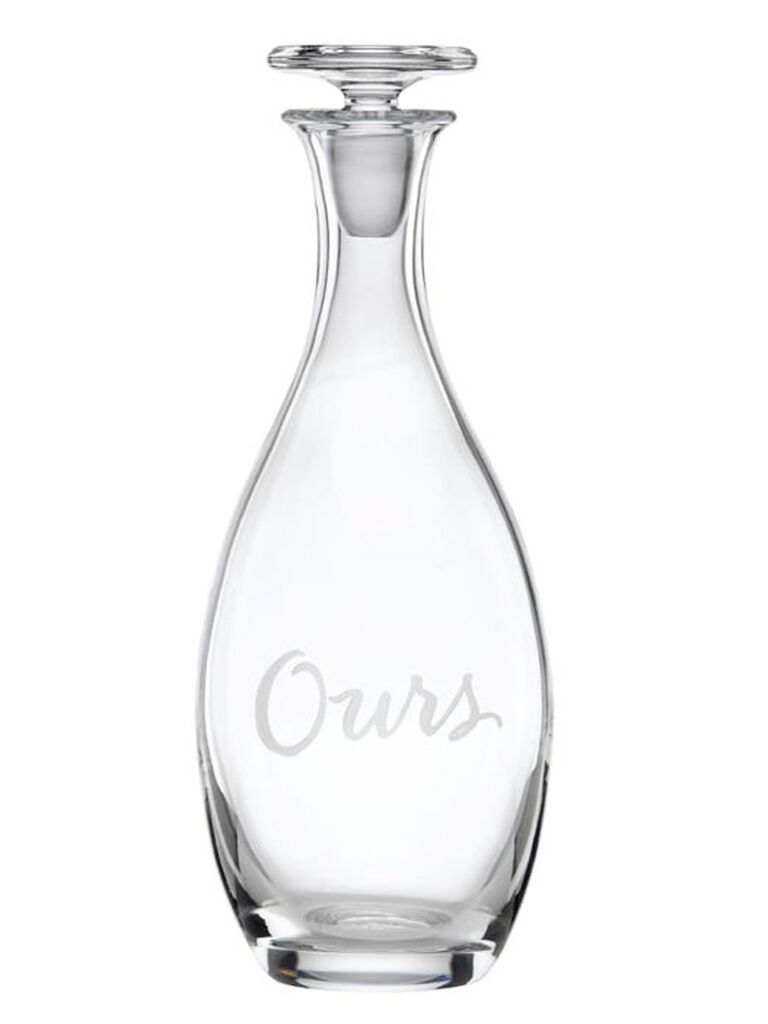 Your sister will be the hostess with the mostest when she takes this decanter down from the bar. For the home-mixologist couple, this crystal decanter with a stopper is the perfect way to preserve the taste of any wine or spirit. "Ours" (as in "yours, mine and ours") is adorably etched in cursive on the crystal.
24. Custom-Engraved Perfume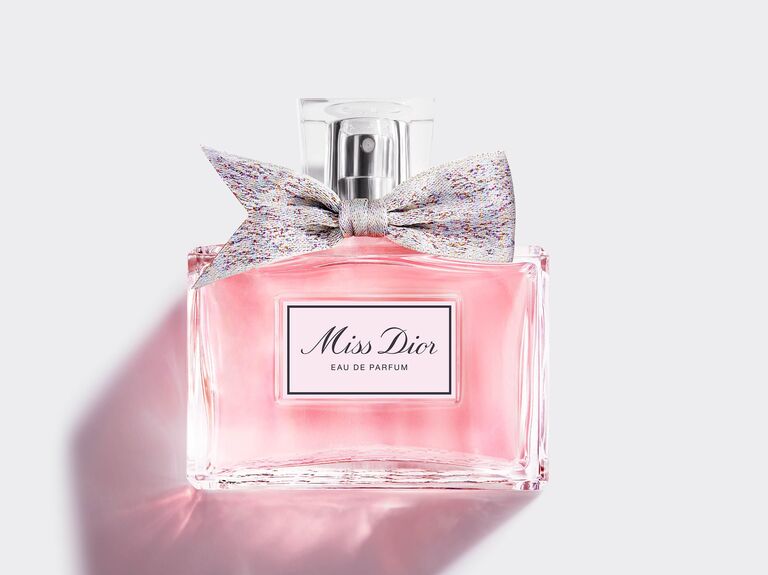 If you shared a bathroom growing up, you probably know your sister's getting-ready routine pretty well—including the last step, a spritz of perfume. Give her a bottle of her favorite Dior perfume engraved with her new last name or initials for a truly special wedding gift. She'll keep it as bathroom decor even once the fragrance is gone.
25. Smart Home Gym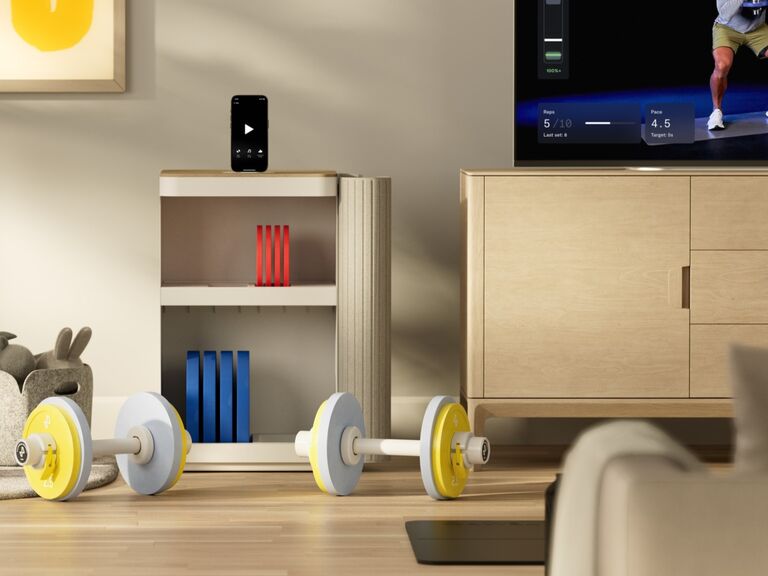 If you're looking for a practical wedding present for your sister that never misses a day at the gym, Tempo's home gym is the way to go. Their special tech, The Core, connects to her or her partner's iPhone and TV to power a personal training experience. Classes are streamed on the TV while the phone's camera tracks the participant's movement to provide real-time feedback. They even offer AI-sensored weights that allow the device to count reps and correct form. The lovebirds will be arguing over who gets to use it first.